We are reader supported and may earn a commission when you buy through links on our site.
Learn more
Best VPN for Canal+ How to Unblock and Watch Outside of France
Francophiles and French travelers abroad will certainly miss the opportunity to watch Canal+, but you can restore access with the right VPN. However, not every provider will allow you to beat geoblocks while maintaining fast, buffer-free streams. Today, we cover the best VPNs to spoof into France and unblock canal Canal+ anywhere in the world.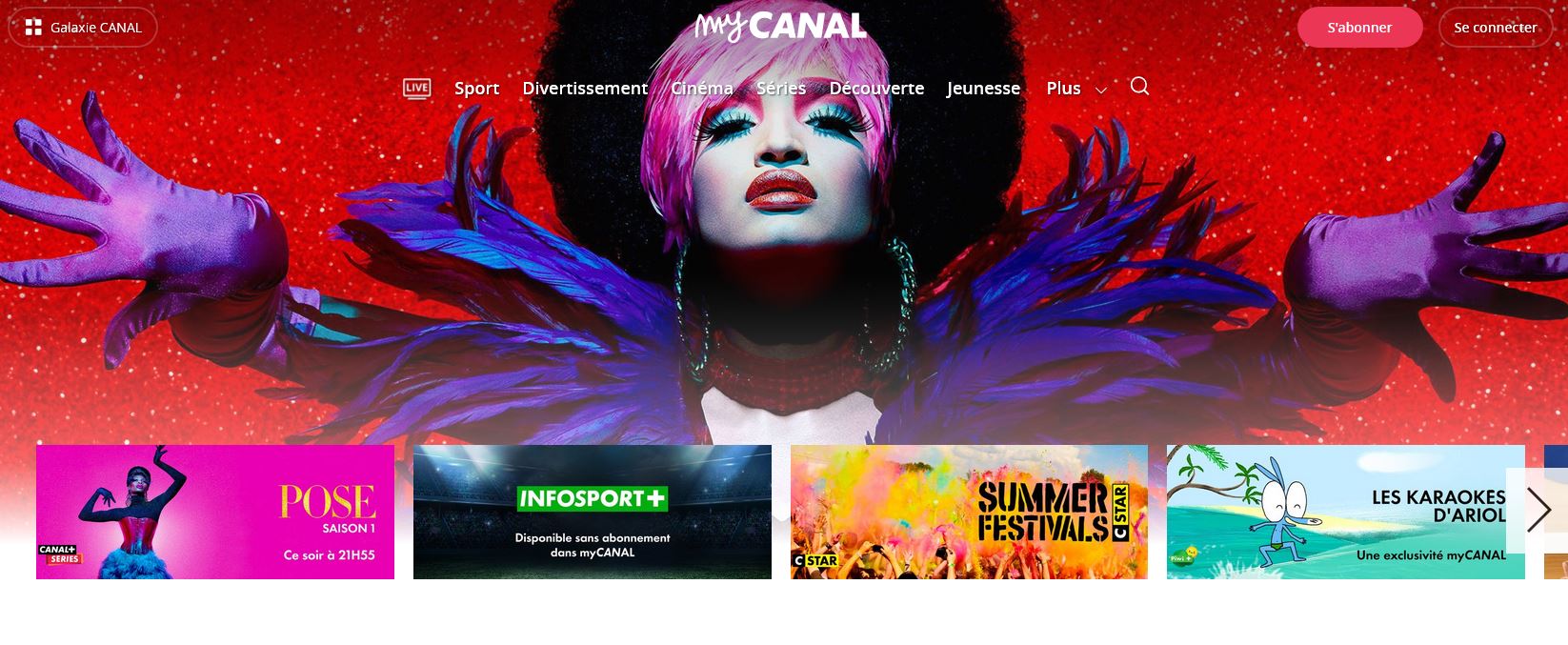 Canal+ is one of the most popular channels on French TV. This premium cable channel is known for its original French language programming, its excellent sports coverage including football from France and Britain, its Formula One footage, and its coverage of the Cannes Festival. It also shows original international shows like The Tunnel and Borgia, plus imports from the US and elsewhere like How I Met Your Mother, It's Always Sunny In Philadelphia, Mad Men, The Shield, Weeds, Game of Thrones, The Tudors, Skins, and Family Guy.
All of this makes the channel a must have for French TV and sport lovers. On the Canal+ website, users can watch a massive range of shows, movies, and sporting events on demand, as well as being able to watch channels live. However, this content is typically only available from within France. If you try to access Canal+ from another country, you will get an error and the video will not play.
Living outside France and missing Canal+? Spoof a French IP and regain access with these secure VPNs:
NordVPN – Best for Canal+ – NordVPN's full range of specialty servers offer locations in France, enabling you to unblock Canal+ abroad, torrent anonymously, or simply hide your activity from overzealous governments, IPS, and hackers.
Surfshark – Rapidly growing network with some automated provisions for getting past the most stubborn website blocks.
ExpressVPN – The best VPN for speed, and a no-brainer if you stream exclusively in 4K and UHD.
CyberGhost – Want an easy solution? Click or tap "unblock streaming", and let your VPN app handle the rest.
PrivateVPN – Want an advanced solution? Configure your encryption settings to optimally balance security and speed.
PureVPN – Want to break geoblocks anywhere? Pick the provider with over 140 countries in its network.
The only way for French residents living, traveling or working abroad to access their favorite content from back home is to spoof their location with a virtual private network. In this article we'll explain how a VPN lets you watch Canal+ from anywhere and then give you our recommendations for the best VPN for Canal+.
30-days money back guarantee
How Geographic Restrictions Work
In order to understand how to access Canal+ from anywhere, it helps to know how the geographic content restrictions work. The way that the Canal+ website is able to make different content available to people in France versus people outside of France is through the use of IP address. This is a unique string of numbers which is assigned to your device whenever you connect to the internet, like a key code which refers to your device and your device only. The IP address is used by the network to send the right data to the right device, so that when you enter a URL into your browser the data about the website is sent to the same browser that made the request.
The issue is that IP addresses contain information about geographic location. When you visit a website, that site can that information work out which country you are visiting from, and the block or permit you as it sees fit.
In the case of Canal+, if your IP address is recognised as being from France then the site will let you stream video and access all the content. Otherwise, the site will block you from watching videos and only let you access certain pages. Your IP address changes whenever you connect to a new network, so even if you normally live in France and have a Canal+ subscription that you use at home, when you go out of the country then you won't be able to use the Canal+ site because your IP address will now no longer be French.
How To Use A VPN To Get Around Regional Restrictions
Fortunately, there is a way to get around these geographic restrictions so that you can watch Canal+ from anywhere. This requires the use of a VPN, which is a piece of software which you install onto your device. This software then encrypts all of the data that your device sends over the internet. This encrypted data is passed to a server in the location of your choice, and at this server the data is decrypted and sent on to its original destination.
The useful thing about this process is not only does the encryption protect your data and prevent anyone else from spying on your internet activity, it also allows you to make it appear as if you are browsing the internet from another country. This means that you can use a VPN to connect to a server in France, and then you will be automatically assigned a French IP address. When you visit the Canal+ website, it appears to the site as if you are located in France and it will let you watch any of the videos that you want.
RELATED READING: Are VPNs Legal In France?
Factors To Consider When Selecting A VPN Provider
In order to select a VPN provider to use with Canal+, there are a number of factors that you should keep in mind. It may be tempting to use a free VPN in order to save money, but this is not advisable as free VPN providers have a history of selling off user data and even selling access to users' devices, making them less safe. Instead, you should get a paid VPN which is trustworthy and which meets all of the following criteria:
Recommended VPNs For Canal+
If you're looking to unblock Canal+ outside of France, each one of these top-tier VPN providers will allow you to do it without excessive hassle, cost, or buffering: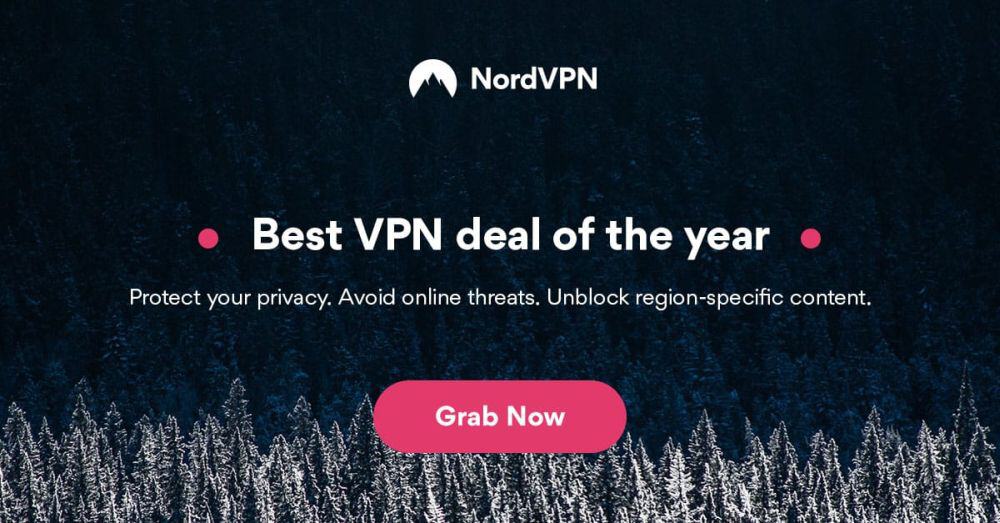 NordVPN is a the best overall VPN, as it offers special features that no other provider does, like the availability of speciality servers for particular functions. In total, there is a huge network of more than 5,400 servers in 59 countries, including 231 servers in France that you can use to watch Canal+. This includes several speciality servers in France like a P2P server (for downloading torrent files), double VPN in which your data is encrypted twice over for the best possible security, and obfuscated servers so that you can connect to your VPN even on networks with VPN blocking like those you find in China. These servers offer very fast connections so that you stream, browse, or download as you wish.
Security features offered include strong 256-bit encryption, a no logging policy, plus both a general and an app-specific kill switch. There is also an option for a security suite called CyberSec that can be enabled in the software in order to block ads and protect your device from viruses and malware. The software's map interface makes it easy to select the server that you need and it is available for Windows, Mac OS, Linux, iOS, Chrome OS, Android, or Windows Phone.
Read our full NordVPN review.
Pros
Unblocks US Netflix, iPlayer, Amazon Prime and other streaming services
Fast and stable connections
2,048-bit SSL keys and DNS leak protection
Extra-secure Double VPN for data encryption
Customer Service (24/7 Chat).
Cons
Very little
They can take 30 days to process refunds.

Since its launch in 2019, Surfshark has fast become one of the best VPNs for spoofing and unblocking streaming sites like Canal+ on the market. A big part of this is their constantly expanding network, which currently encompasses over 3200 servers in 65 countries, as well as the unbreakable 256-AES-GCM encryption guarding each connection.
However, Surfshark has a few more tricks up its sleeve to deal with VPN blocking on sites like Netflix. Built-in smart DNS and blanket obfuscation are available on every French server, enabling you to sneak past proxy bans and more persistent website blocks with ease.
Server speeds are fast across the board, allowing for buffer-free streaming of Canal+. There are no limits on bandwidth, nor even on simultaneous connections. However you choose to connect–no matter what you do with Surfshark, they will never keep logs of your activity that could be used to identify you.
Pros
Every server optimized for unblocking Netflix, BBC iPlayer, Hulu, and more
Unblock Netflix on any server, no more picking and choosing
TrustPilot 4.3/5 rating
Independently audited privacy practices
Support staff manned by actual human beings 24/7.
Cons
Speeds occasionally suffer a noticeable drop
Apps may be too simplistic for power users.
Read our full Surfshark review.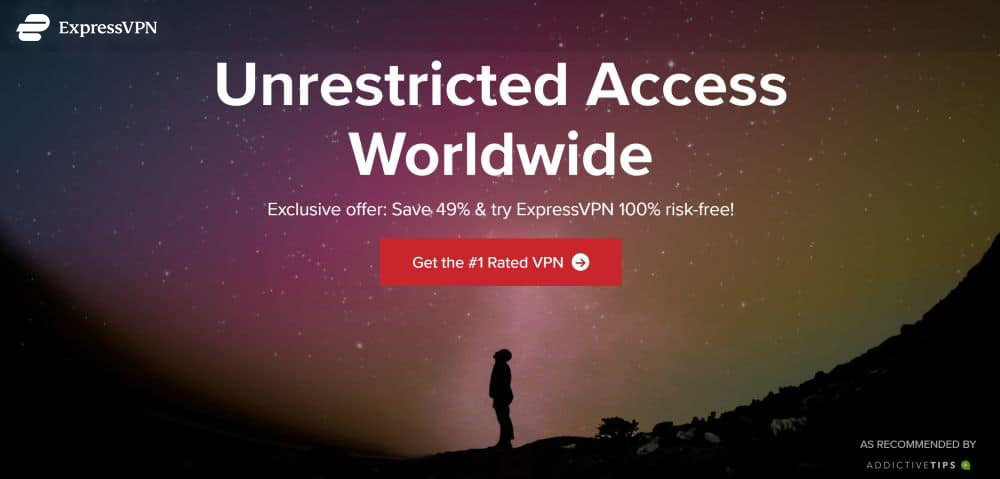 ExpressVPN appears on many of the best-VPN lists you'll find out there, and for good reason. With its combination of fast connections, high level of security, and easy to use software, you'll be hard pressed to find a more complete VPN package. Your subscription will provide access to a network of more than 3,000 serves in 94 countries, including multiple servers at 3 locations in France. This means it's easy for you to unblock Canal+ from anywhere in the world. And the connections are super fast, as the Express name suggests, so you'll have no issues with buffering for videos.
The security used by the service is very good, such as the use of strong 256-bit encryption to keep your data safe and a no logging policy to protect your privacy. Other security features in the software include an IP address checker to make sure that your real IP address is actually hidden, and a kill switch to automatically cut off the internet connection when the VPN goes down so that you don't accidentally send data over an unsecure connection. The software is available for Windows, Mac OS, Linux, and Android, plus some games consoles and smart TVs, and there are also browser extensions available for the Google Chrome, Mozilla Firefox, and Apple Safari browsers.
Read our full ExpressVPN review.
Pros
Unblocks American Netflix, iPlayer, Hulu
Reliable and fast connections
Supports ALL devices
Keeps no logs of personal data
Great support (24/7 chat).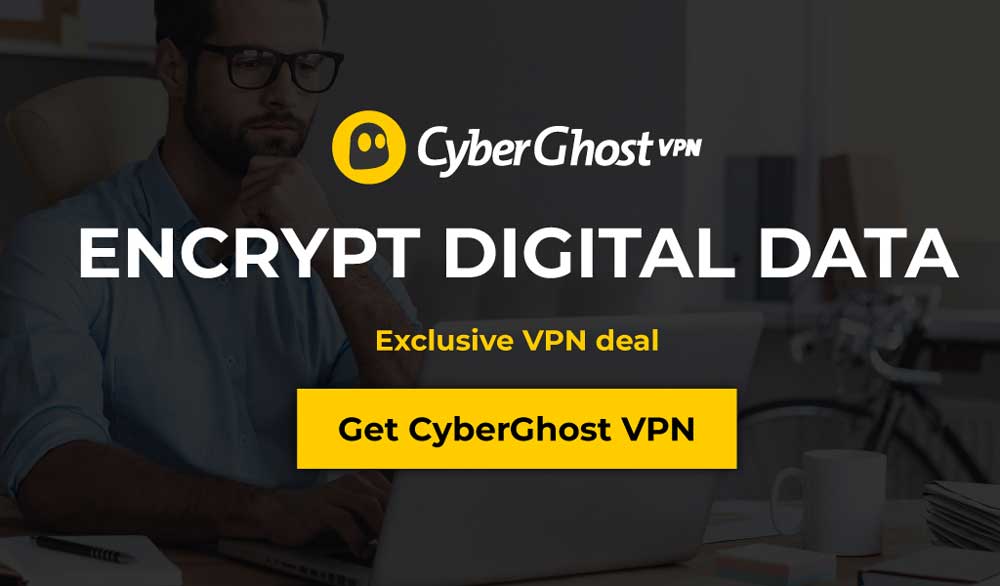 CyberGhost is the ideal VPN for new users who want software that is simple and easy to understand. Even if you've never used a VPN before, you'll have no problem using CyberGhost. You simply open up the software and then choose from a variety of options like surf anonymously or torrent anonymously. To access Canal+, you would select the unblock streaming option which lets you access streaming sites. Then a server will be selected for you and all of the settings you need will be automatically assigned. No further adjustments are required.
In terms of servers, there is a big network of more than 5,900 servers in 90 countries, including 440 servers in France so you'll easily be able to unblock Canal+. These servers offer fast connections and good security, with strong 256-bit encryption and a no logging policy. The software is available for iOS, Android, Windows, and Mac OS.
Read our full CyberGhost review.
Pros
LOW PRICE: 6 EXTRA free months (79% off - link below)
Torrenting allowed
Not in the 14 Eyes
Strict no logging
45-days 'No-hassle' money back guarante.
Cons
IPv6 WebRTC leak in macOS
Some streaming sites cannot be unblocked.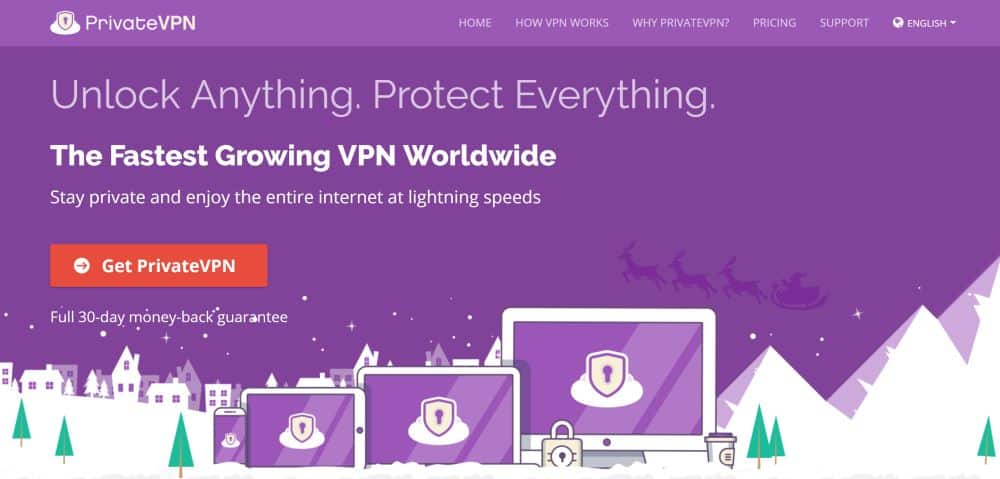 PrivateVPN is a great VPN for streamers. As well as being able to use Canal+, you can also use this VPN to unblock other streaming sites like Netflix and Hulu. Not all VPNs work with streaming sites, especially Netflix, so if you want to use this site then PrivateVPN is a good choice. The network of servers available is smaller than other providers, with just around 150 servers, but this includes servers in 56 countries. There are 2 servers available in France that you can use to access Canal+. The fast connections mean you'll have no problems streaming high definition video content.
In terms of security, you'll find that by default the VPN uses 128-bit encryption, but you can choose to raise this to 256-bit encryption if you want a higher level of security. There is a no traffic logging policy so your internet activities will never be recorded. The software is basic and easy to use, and you can install it on devices running Windows, Mac OS, Linux, Android, iOS, and Amazon Fire Stick, or it can be installed as a browser extension for Chrome.
PureVPN is not only a VPN service but also a whole suite of software to improve your digital security. The VPN has all the features you need, with 2,000+ servers available across 140 countries including 42 servers at 2 locations in France. This means you'll easily be able to find a server that works for Canal+. The fast connections are perfect for streaming and downloading as well as regular internet browsing. In terms of security, the VPN has an option to use strong 256-bit encryption and has a no content logging policy.
There are lots more features of the VPN that you'll find useful, like DDoS protection, app filtering, a kill switch, a dedicated IP address, and a NAT firewall. And there are other pieces of digital security software included in the subscription like an ad blocker, anti malware and anti virus protection to keep unwanted software off your device, and an anti spam filter to keep your email inbox free from unwanted mail. The software is available for Windows, Mac OS, Android, iOS, and Android TV devices, plus there are browser extensions available for the Chrome and Firefox browsers.
Read our full PureVPN review.
Conclusion
In order to make the most of your Canal+ subscription, you need a VPN to access the service from outside of France. With a VPN you are able to connect to a server in France and be assigned a French IP address, which will enable you to watch Canal+ from anywhere. We have recommended a selection of VPNs that you can use for Canal+.
Have you tried using a VPN with Canal+? Which did you find to be the best? Let us know about it in the comments below.