Old HDD Not Showing Up in Windows 10? Here's How to FIX It
Hard drives have an end of life. Extensive use can shrink the lifespan of a hard drive further than its expected life span. On average, you can expect a hard drive to last three years before you see a drop in performance.
Many hard drives will outlive their three-year life estimate and the entire drive may not fail completely but it will develop problems over time. If you start to see problems with a hard drive, you should back up its contents before it fails.
Old HDD not showing up in Windows 10
When hard drives get old, their problems manifest in all sorts of ways but failure to connect or to be detected by an OS is often at the forefront. The drive may spin up, and you will actually hear it working, but it may not appear in File Explorer on Window 10, it may not be listed as a location for installing an OS, and you may not even be able to access it from the Disk Management tool.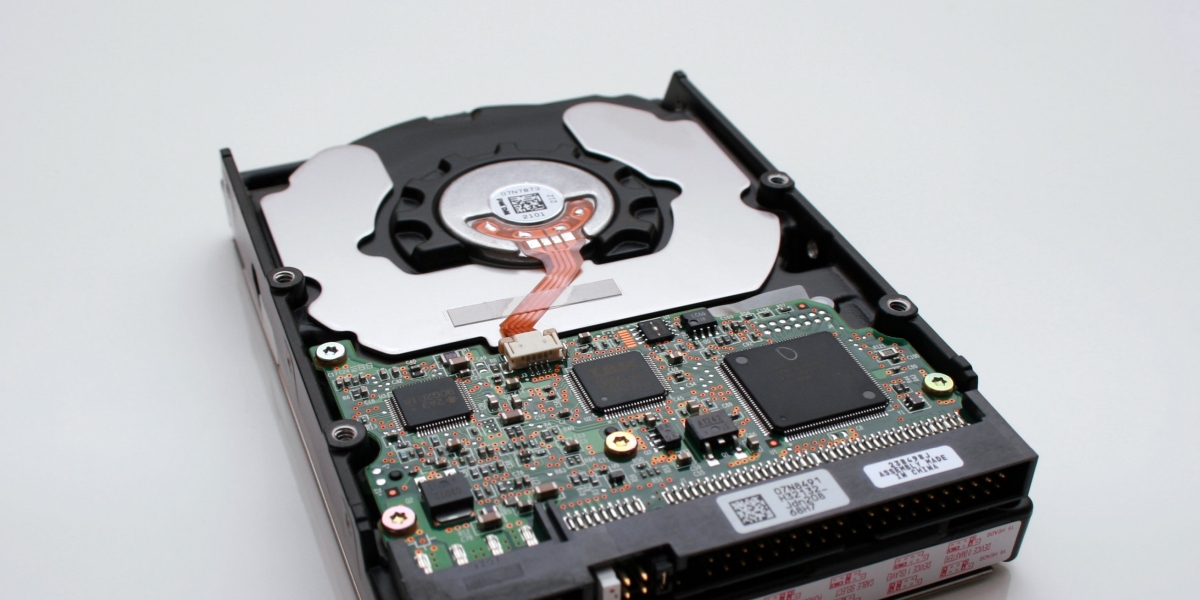 If your old HDD is not showing up in Windows 10, run through these basic checks, and then try the fixes listed below.
Basic checks
A hard drive that doesn't show up in Windows 10 may be internal or external. This will limit/impact the checks that you run but do whatever is possible for the drive.
Change the connecting cable (for external drive).
Try connecting to a different port (external drive).
Try connecting the drive to a different system (internal and external drives).
Open the run box with the Win+R key and enter diskmgmt.msc. Check if the drive is listed.
Open Command Prompt with admin rights and run these two commands, one-by-one; Diskpart and then list disk. Check if your disk is listed.
Access your BIOS and check if the hard drive is listed there.
If the disk fails to appear in any or all of the above cases, your hard drive may not be salvageable. If it does appear or you hear the hardware detected sound when you connect it, the problem might still be fixable.
1. Change drive letter and path
This fix can be applied if the hard drive shows up in Disk Management.
Tap the Win+R keyboard shortcut to open the run box.
In the run box, enter diskmgmt.msc and tap Enter.
Right-click the drive and select Change drive letter and path.
Click Change.
Select a new letter, and click OK.
Once the drive letter has been changed, remove and connect the drive again.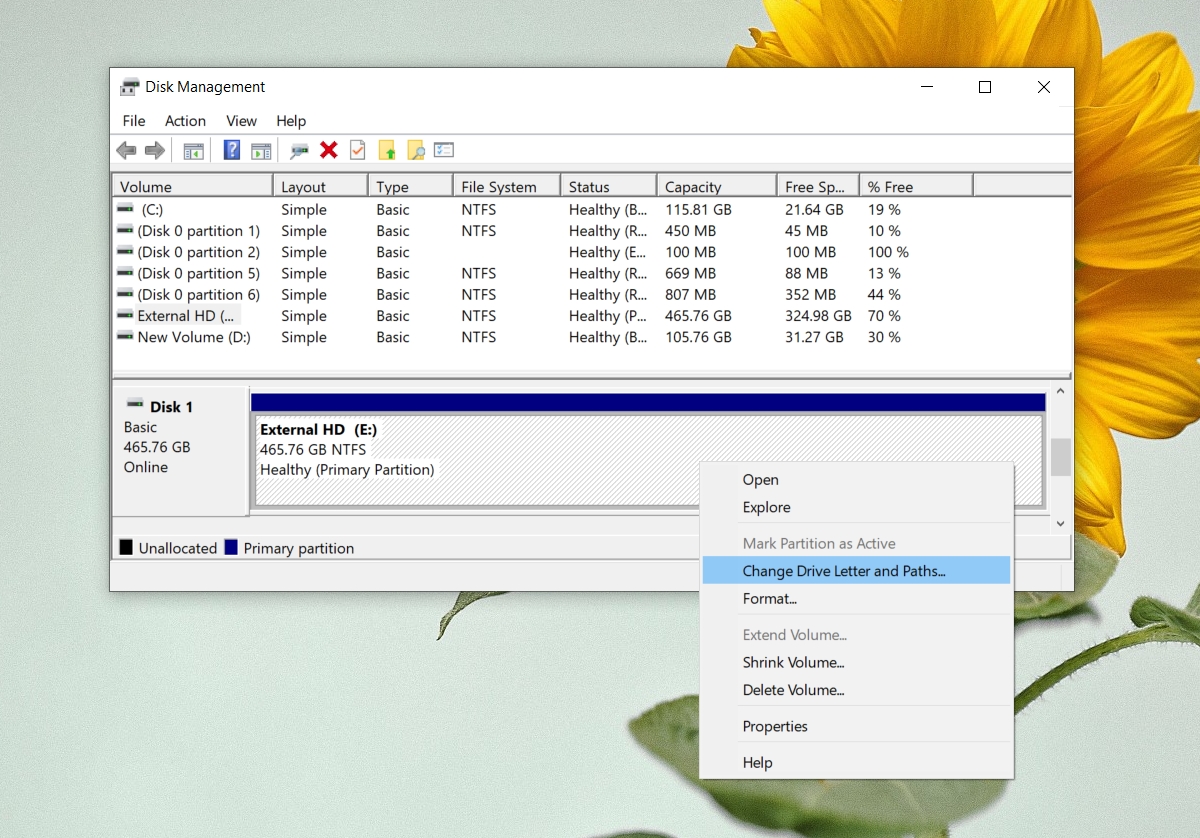 2. Initialize disk
This solution applies if you've installed an old hard drive internally on your system i.e., you have two separate internal drives on your system, or you have an SSD and you've installed an HDD alongside it (image via Microsoft).
Use the Win+R keyboard shortcut to open the run box.
In the run box, enter diskmgmt.msc and tap the Enter key.
Right-click the hard drive (not the storage area bar but the drive name).
From the context menu, select Initialize Disk (this will not result in data loss).
Complete the process and open File Explorer to view the contents of the disk.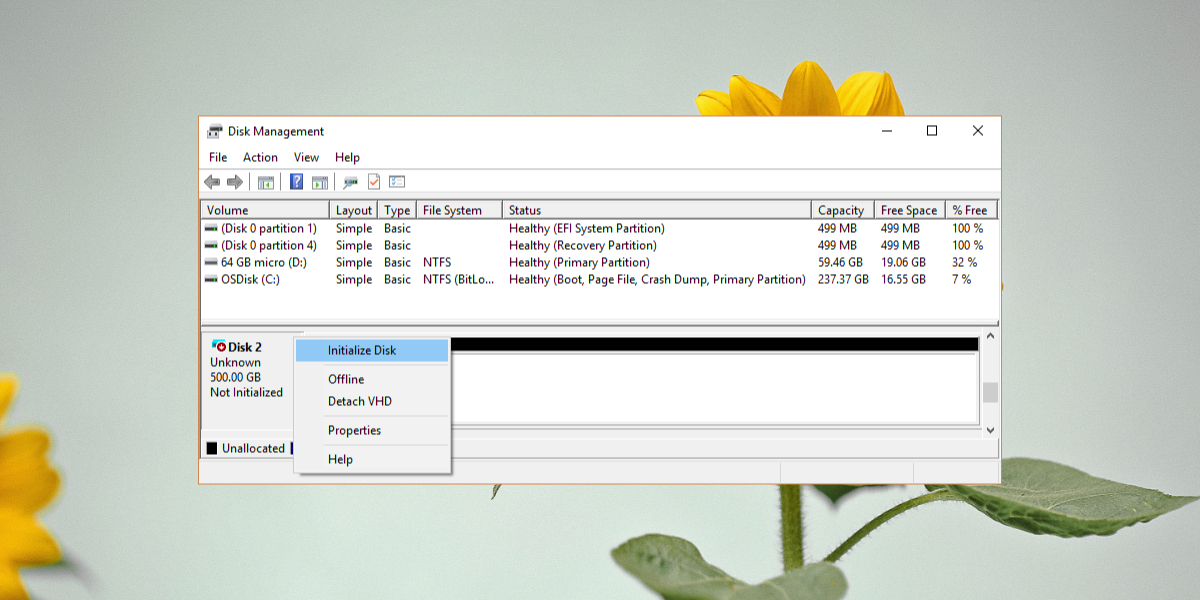 3. Fix unallocated space
It is possible that the drive hasn't been formatted and no volumes have been created on it. It is simply unallocated space. You will need to set the drive up.
A drive that is all unallocated space will not have any files on it so you don't have to worry about losing data that was never there.
Use the Win+R keyboard shortcut to open the run box.
In the run box, enter diskmgmt.msc, and tap Enter.
Right-click the storage bar of the disk and select Create simple volume.
Select a name, size, drive letter etc, and allow Windows 10 to create the volume.
The drive will show up in File Explorer.
4. Update disk drivers
This solution works if your hard drive appears in Device Manager and it's an external drive. You can try the same fix for an internal drive but it may not be effective.
Open Device Manager.
Expand disks.
Right-click the disk and select Update drivers.
Select 'Search automatically for drivers' and install any driver updates that are available.
Disconnect and reconnect the drive again.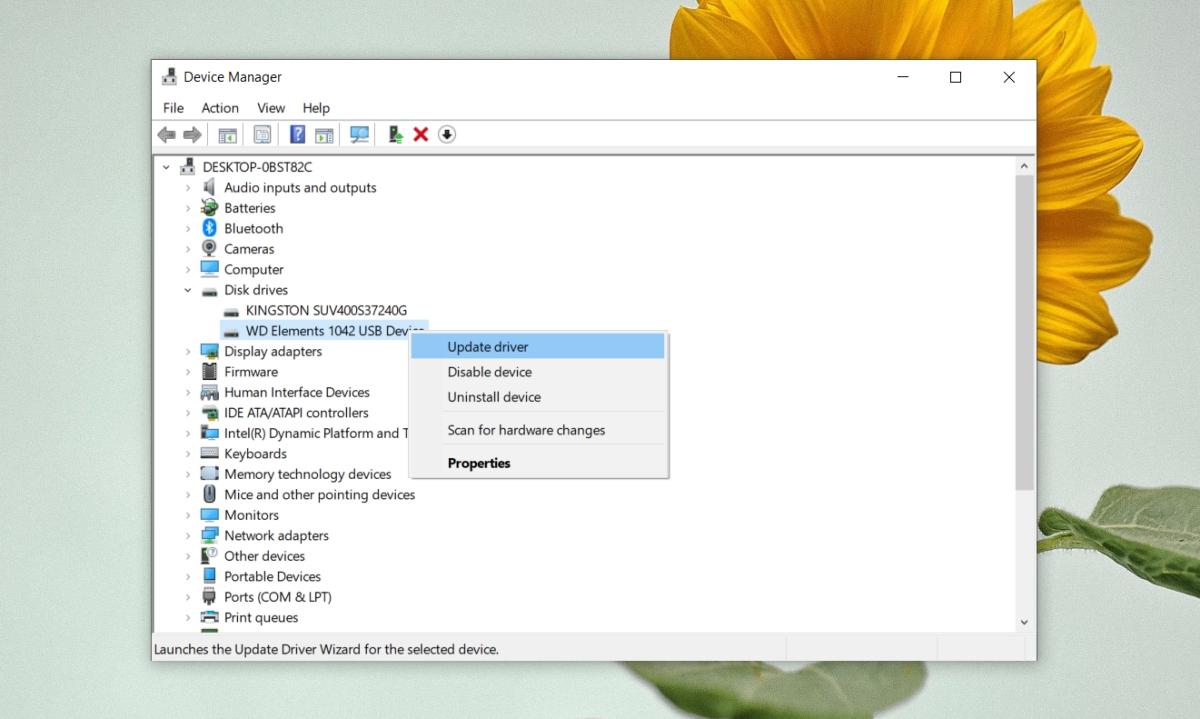 Conclusion
The one persistent problem with technology is that it ages. A hard drive will at some point fail and if you do not watch out for the signs, you may end up losing data. If you have old HDDs, it's a good idea to check them often for failure and to back up data.