6 ways to open Device Manager on Windows 10
The Device Manager is an app that you normally need if you're having hardware trouble caused by software, or if you're generally troubleshooting problems on Windows 10. Unlike Task Manager, the Device Manager isn't as easy to open. If Windows Search works without any problems on your system, you can look for Device Manager from there and it should open it. That said, if you have trouble with Windows Search, here are six different ways to open Device Manager on Windows 10.
Run box
Use the Win+R keyboard shortcut to open the Run box. In the Run box, enter the following and tap the Enter key.
devmgmt.msc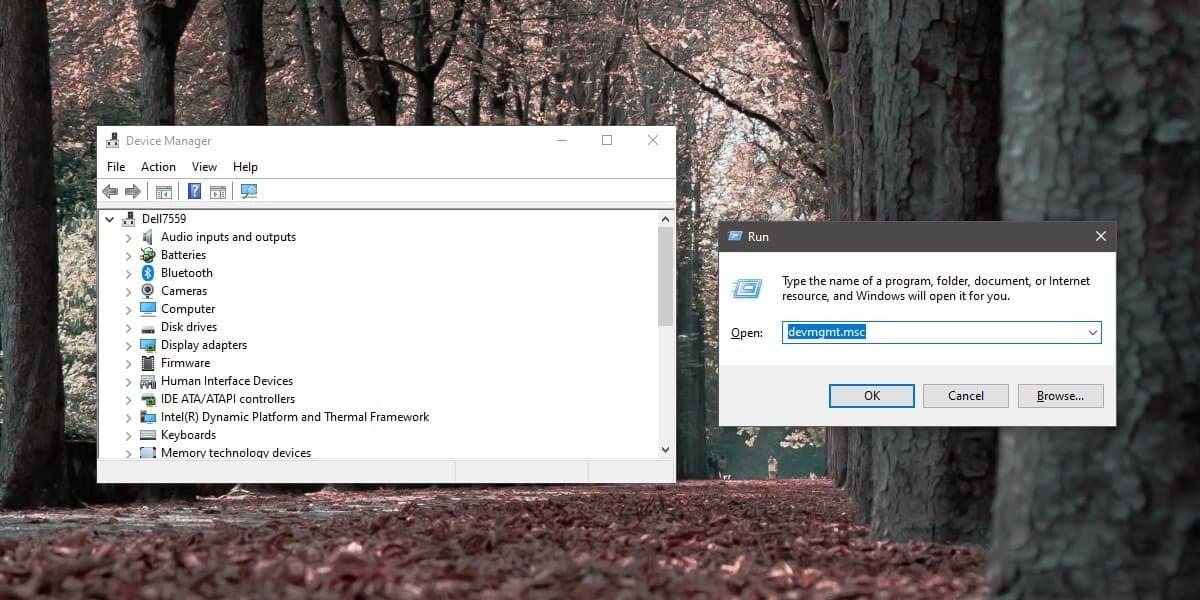 File Explorer
Open File Explorer to any location. If you already have a File Explorer window open, that'll do the trick as well. Click inside the location bar and enter the following. Tap enter, and Device Manager will open.
devmgmt.msc
Control Panel
This method is definitely the least convenient method on this list but still, it's worth knowing in case the other methods can't be used. Open Control Panel and go to the System and Security group of settings. Select System, and in the column on the left, click Device Manager.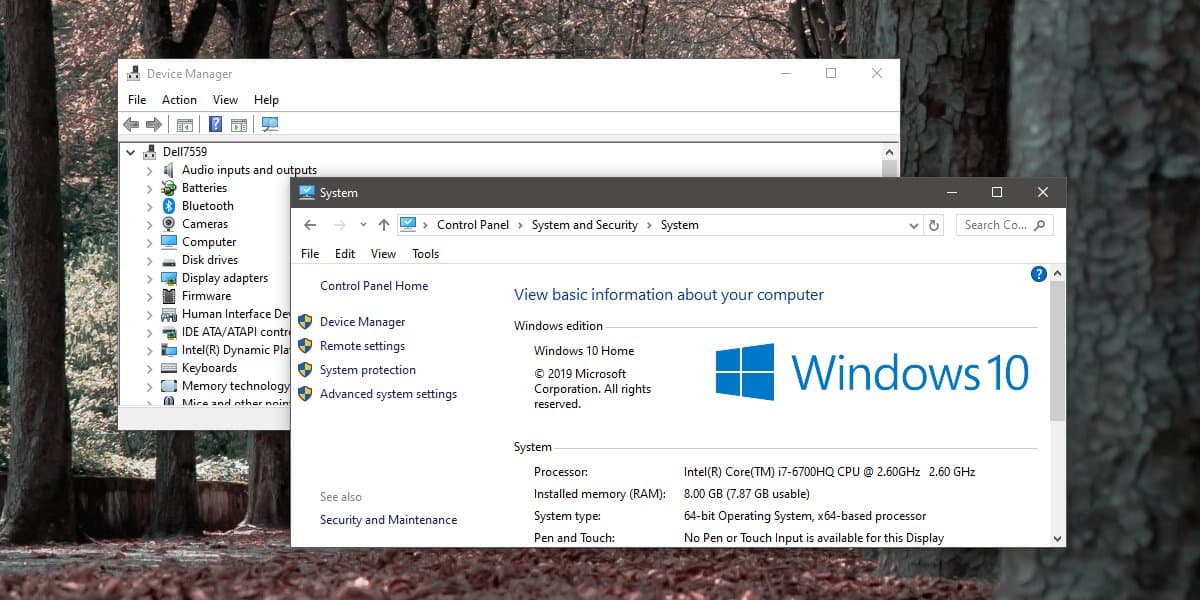 Settings app
The Settings app does not link directly to the Device Manager from any of its tabs however, it has a search bar and you can use it to open the app. Enter Device Manager in the search bar, and select the one, and only, result. It will open Device Manager.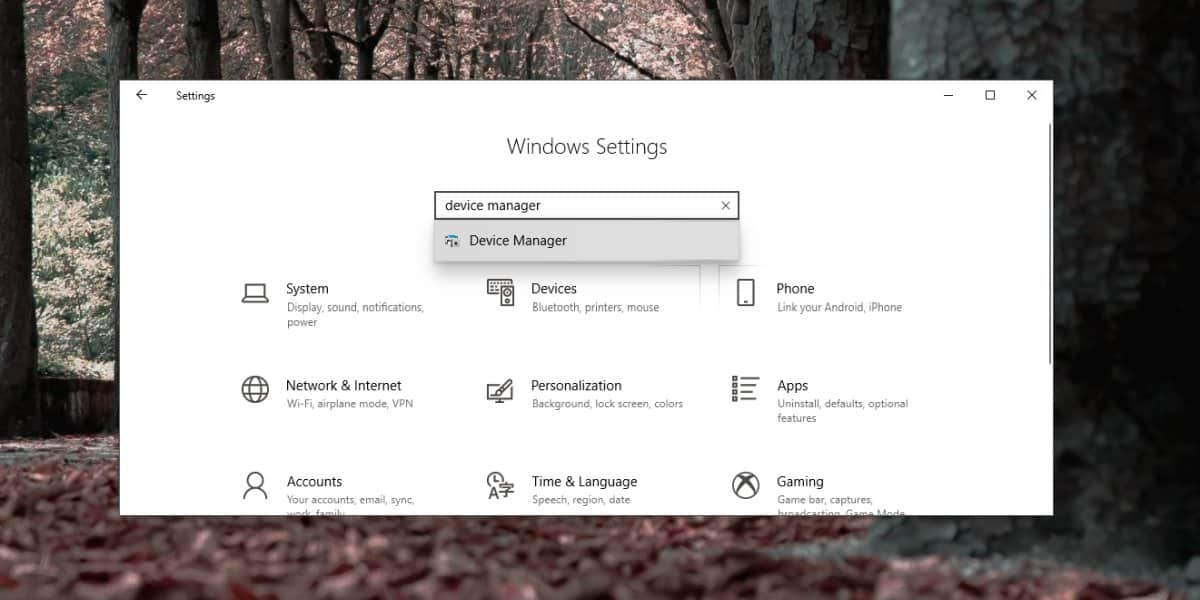 Windows power user menu
Right-click the Start button on the taskbar and a menu will open. Look through the items on this list and you will find Device Manager. Select it to open the app.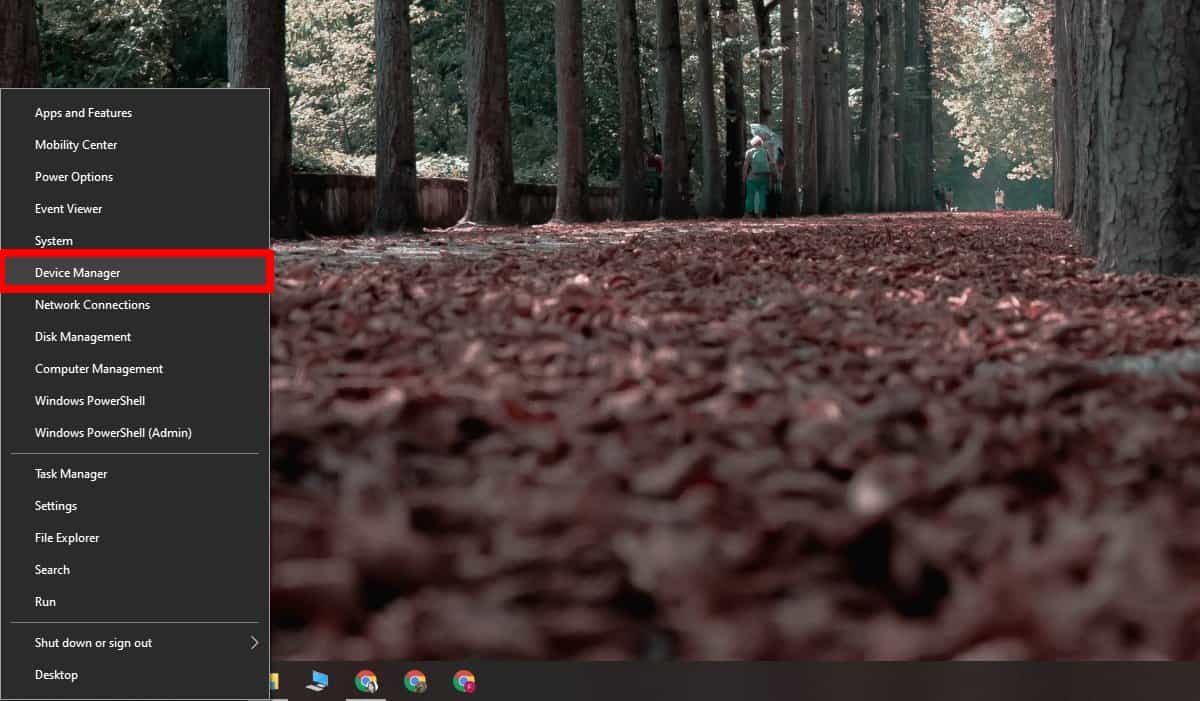 Command Prompt & PowerShell
You can open Device Manager on Windows 10 from both Command Prompt and PowerShell. Open either one of the terminals. If you plan on making changes to the system e.g., updating or rolling back drivers, you should open Command Prompt or PowerShell with admin rights.
Once open, run the following command, and Device Manager will open.
devmgmt.msc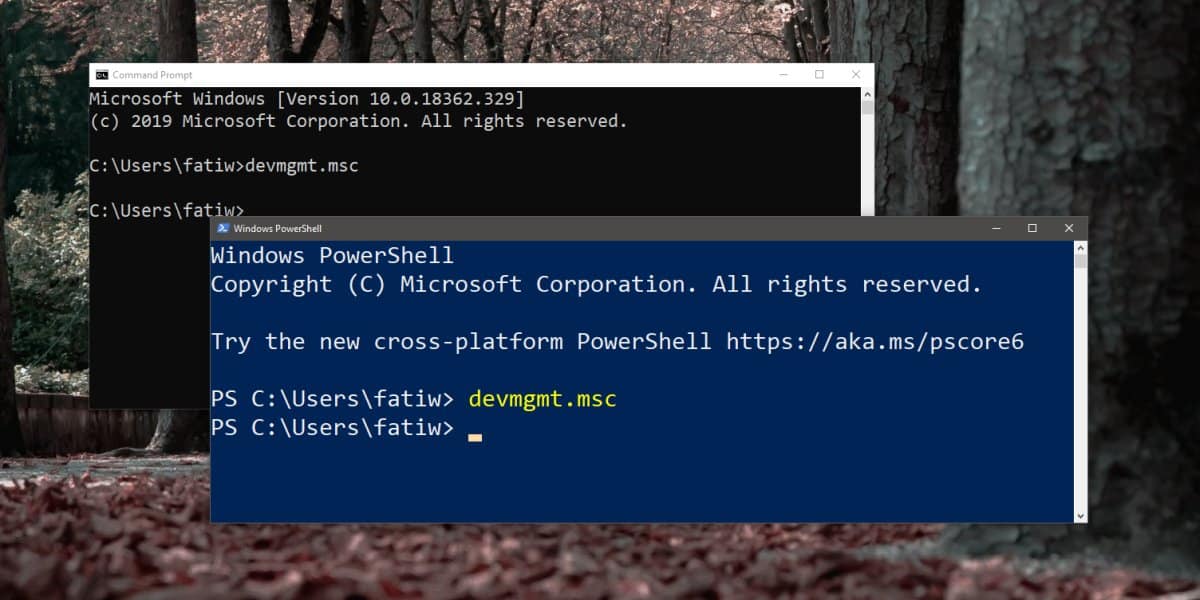 Bonus method: Device Manager path
There is one other way you can open Device Manager though after the Control Panel method, this is the next in line to being least convenient. In File Explorer, navigate to the following location. The folder that you select under System32 may differ but what you need to select is the language folder for whichever language you use on your desktop e.g. en-US, or just en.
C:\Windows\System32\en-GB
Here, look for an app called devmgmt.msc, and run it.