How to check a FedEx claim status
FedEx is one of many companies that you can use to ship and receive just about anything. The service is one of the biggest of its kind and it's reliable. That said, no delivery service is immune to problems. Items can get lost, they may not ship out, or they may be damaged during transit. For damaged or lost items, you can file a complaint with FedEx. The complain will take time to resolve but you can check on it to see what progress has been made.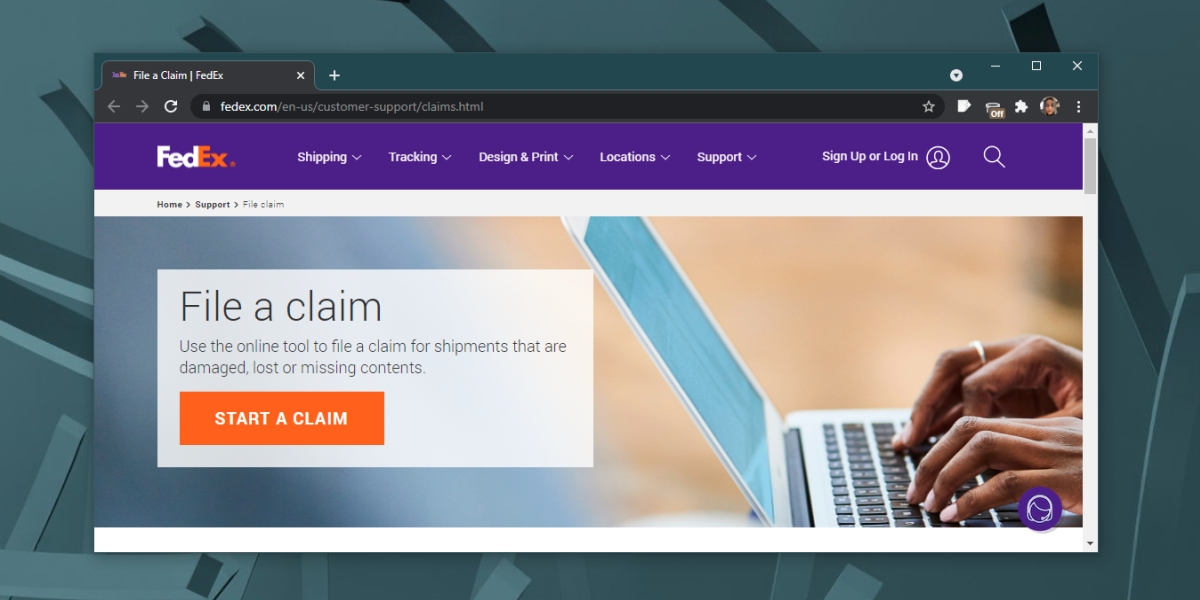 Check FedEx claim status
You can file a claim with FedEx online. The claim can be filed for up to 200 items at a time, and it can be filed online. You will need to add supporting documents for the claim, and you can file claims for local (within country) shipments and for international shipments (to or outside the country).
In order to file a claim, you need;
A tracking number for the shipment
Delivery receipt or invoice
Any documentation that proves you bought the item you are claiming has been lost or damaged
The claim can be filed online, it can be filed by filling and emailing a downloadable form. Regardless of how you file a claim, the following method can be used to check its status.
Claim tracking number
When you file a complaint, FedEx emails you to confirm the complaint has been received. The confirmation email contains a tracking code/number. This number is essential to tracking the claim. If you've filed a claim, and have not received a confirmation email, you should file it again or call FedEx customer service to find out what's wrong (make sure all documents have been supplied with the claim).
Find FedEx claim status
To check the status of your FedEx claim, follow these steps.
Visit the FedEx claims website.
Sign in with your FedEx account.
Go to the My Claims tab.
Use the filters to find your claim.
Go to the Reports tab to view reports for your claims.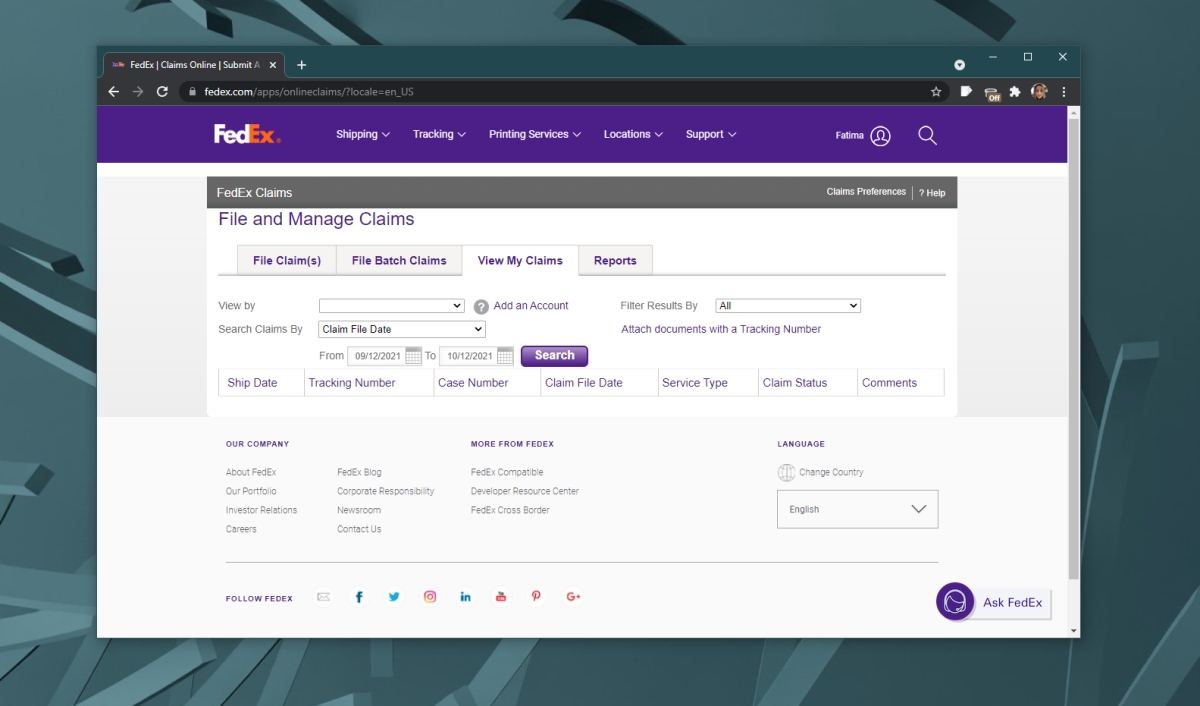 Conclusion
You can see how your claim is progressing but FedEx doesn't give you a definite timeline on when a claim will be resolved. For international claims, the time may be much longer than normal. FedEx will have to go through various channels to settle international claims. Local (within country) claims may resolve sooner. A resolved claim does not necessarily mean the FedEx will reimburse your for the damaged item. If it does not find fault within its delivery process, and there is nothing to suggest the item was damaged during transit, your claim may not necessarily result in money being returned.