We are reader supported and may earn a commission when you buy through links on our site.
Learn more
How to Get An Unique IP Address with a VPN
With the right VPN, you can get a private, unique IP address located in virtually any corner of the world, all with just a few clicks. Today's guide shows you everything you need to know to become an IP spoofing pro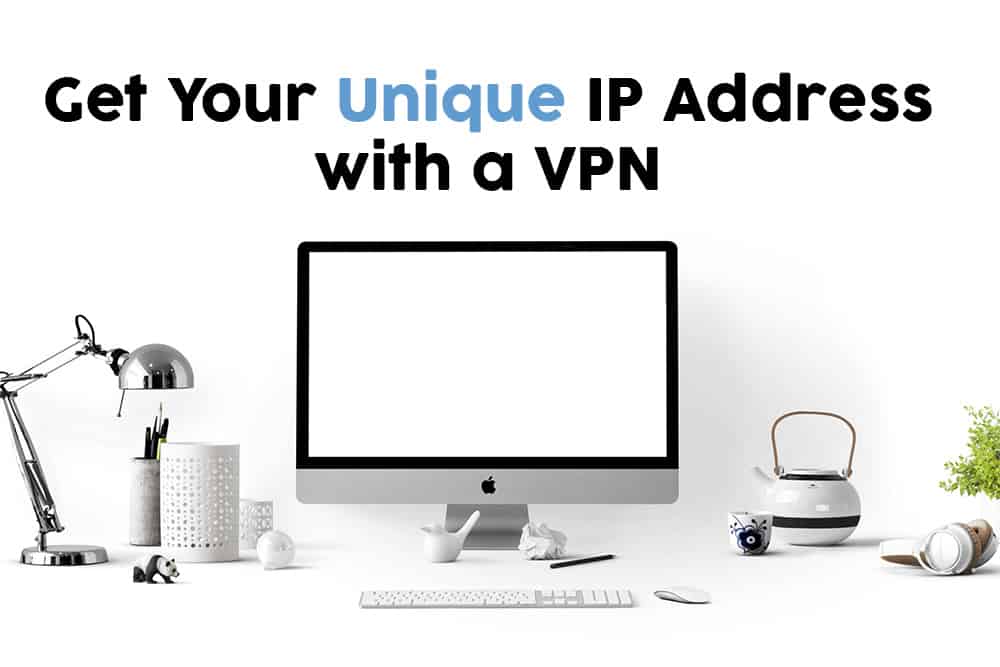 The internet runs by sending packets of data back and forth between devices. The only way these devices know where to move those packets is by looking at the attached IP address. Internet Protocol (IP) addresses work like an origin and destination tag for everything traveling across the web, and without them we couldn't check our e-mail or load the latest funny cat videos.
The IP address system was developed in a time when the internet wasn't a ubiquitous service. Back then you didn't have to worry about things like hackers or government agencies spying on your activity. In modern times, unfortunately, those are very real threats. Unique IP addresses make it easy for just about anyone to track a packet's journey, leading them back to your home location like breadcrumbs.
Need a specific IP address? Get one securely with these VPN providers:
NordVPN – Best for Unique IPs – NordVPN has more static IP servers than any other provider, making it the best way to get a unique IP anywhere in the world. Military-grade encryption, no logging, stable connections.
Surfshark – Leak protection, obfuscation, static IP addresses, and more.
ExpressVPN – Rotating IP addresses makes the need for static IPs a non-issue in most cases.
IPVanish – Strong encryption, fast network, high security IP spoofing.
VyprVPN – Has an upgrade option for dedicated IPs, with an exceptionally secure baseline for all.
Virtual private networks (VPNs) provide an easy and surprisingly clever method for eliminating this problem, and a one-stop solution for protecting your IP. Read on to learn everything you need to know about using a VPN with a unique IP address to stay safe and anonymous online.
30-days money back guarantee
Recommended VPNs for Getting a Unique IP Address
Before launching into the nitty-gritty of how IP addresses work, we'd like to recommend a few trusted VPN providers as a baseline. No matter how concerned you are with privacy or how useful you'll find it to bypass geo-restrictions, using a VPN for your daily tasks is a smart idea. VPNs provide a strong level of anonymity by removing most traces of your identity and making it difficult for third parties to watch your activities. It's the same as locking your car doors when you go into the store. It's not too likely someone will try to steal it, but why take that chance?
Below are a few of the top VPN services that provide unique IP addresses with fast servers and strong privacy policies.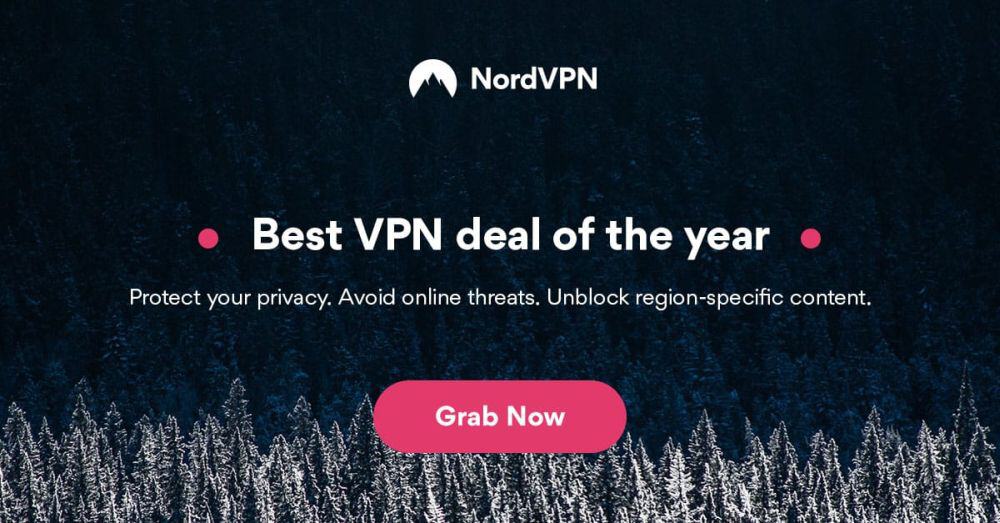 NordVPN is known for its huge network of servers, a constantly growing list that currently sits at nearly 5,800 nodes in 60 different countries. Connections are kept safe with incredible 256-bit AES encryption, kill switch and DNS leak protection, and a sturdy zero-logging policy that ensures your data never falls into the wrong hands. You'll also get to take advantage of unique server features like DDoS protection, double encryption, onion over VPN routing, and more!
Read our full NordVPN review.
Pros
SPECIAL OFFER: 2-yr plan (68% off - link below)
Over 5,400 servers in 61 countries
Torrenting is explicitly permitted
Based in Panama
Live Chat Support.
Cons
Apps can sometime be slow to connect.

Surfshark offers spoofers quite a few indispensable tools for getting a unique IP address. First and foremost: among their 800+ servers in 50 countries, there are 32 servers geared for static IP addresses. Locations include Germany, Japan, Singapore, plus the US and UK, though we expect this list to grow as this 2019 provider grows and matures. And while it won't get you a unique IP, there are also quite a few multi-hop servers that allow you to truly hide your identity online.
To aid spoofing, Surfshark employs only the most modern privacy provisions, including 256-AES-GCM encryption and tunneling via OpenVPN, IKEv2/IPSec, WireGuard (plus Shadowsocks on Windows apps). Ever server connection has access to the Camouflage obfuscation method, as well as NoBorders for blasting through the harshest internet censorship (even in China).
And with an independently audited no-logging policy, you can trust Surfshark to have your back when anonymity is paramount.

Pros
Unblock VoIP in oppressive regimes like WhatsApp, Skype, Discord, and more
Unlimited server switching
Bitcoin, Etherium, and other cryptocurrencies accepted as payment
Independently audited privacy practices
Support staff manned by actual human beings 24/7.
Cons
Speeds occasionally suffer a noticeable drop
Relatively young VPN still has to prove itself trustworthy over the long haul.
Read our full Surfshark review.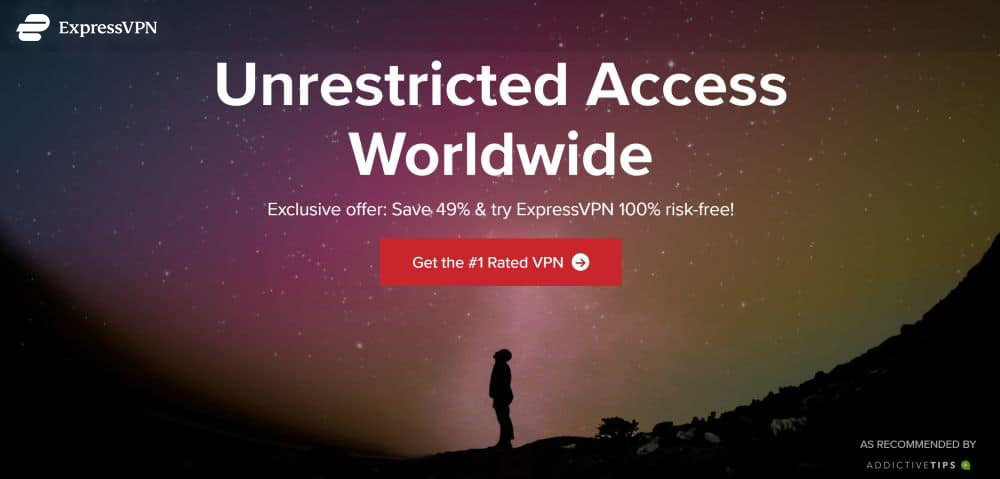 ExpressVPN is extremely easy to use, so much so that it's the perfect VPN for anyone who isn't tech-savvy. With ExpressVPN you can sign up, install, and connect in a matter of seconds. Getting a unique IP address is as easy as clicking a single button. You'll also stay protected with 256-bit AES encryption, a zero-logging policy that covers traffic, DNS requests, and IP addresses, and have both an automatic kill switch and DNS leak protection at your disposal. No matter where you go, you can count on this provider's extensive network of over 3,000 servers in 94 countries. ExpressVPN also delivers lightning fast speeds around the world, so you can surf, stream, and download without lag.
Read our full ExpressVPN review.
Pros
SPECIAL OFFER: 3 months free (49% off - link below)
3,000+ super fast servers
No DNS/IP leaks found
No logs for personal data
Great support (24/7 chat).
Cons
Expensive month-to-month plan.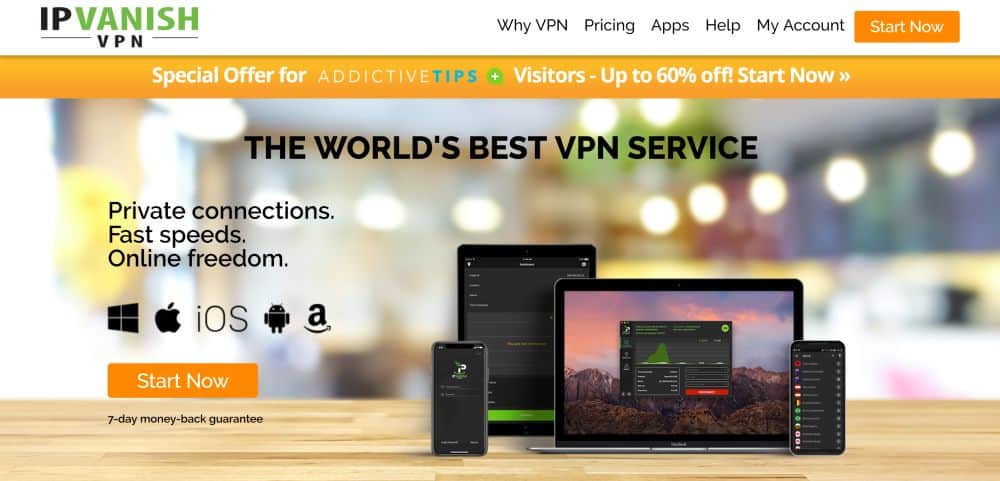 IPVanish goes to great lengths to ensure you never have to choose between fast servers and a private connection to the internet. With IPVanish you get access to a network of over 1,300 servers secured in 75+ locations worldwide, with 256-bit AES encryption, DNS leak protection, and a zero-logging policy on all traffic. Reliable access to unique IP addresses and anonymous downloads, just a few clicks away.
Read our full IPVanish review.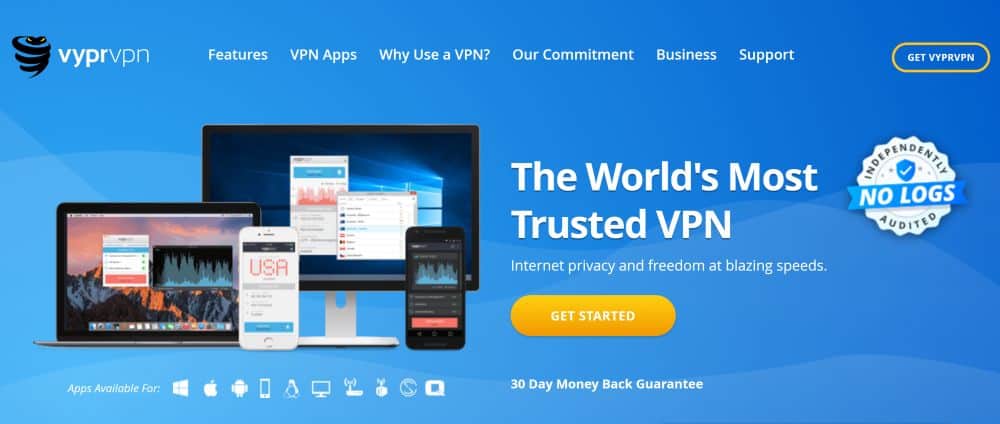 Looking for unbeatable online privacy? VyprVPN is the VPN for you. The service is unique in the industry for a number of reasons, the most important of which is the Chameleon protocol. Chameleon wraps each packet's metadata in an extra layer of encryption, defeating deep packet inspection to help bypass even the toughest censorship blocks. VyprVPN also owns and operates their entire collection of servers (numbering more than 700 nodes in 70 countries), guaranteeing a higher level of privacy than the competition. Connections are secured with 256-bit AES encryption, DNS leak protection, a kill switch feature, and a zero-logging policy that covers traffic and DNS requests, all of which adds up to amazing privacy and anonymity.
Read our full VyprVPN review.
How IP Addresses Work
You can think about IP addresses just like your mailing address. Each home has its own number and street designation, so too does every internet connected device have its own set of identifying numbers. Got a smart TV? It has an IP address. Your cell phone, gaming console, laptop? They all have IP addresses, too. These numbers make it easy for other devices to route information where it needs to go. All they have to do is attach the IP to every packet of data and it's ready to hit the 'net.
Public vs Private IPs
The most recognizable type of IP address is a public IP address. These are written as a series of numbers separated by decimals, something like 123.45.678.9. IP addresses are assigned by internet service providers (ISPs) who act as a middleman between you and the internet. When you go online, your ISP sees your modem, then gives it a unique public IP address. This number is stamped in the metadata of every packet you send, allowing the ISP to route requests to and from the internet so you can surf the web.
Most people connect to the internet through a router hooked up to their modem. Routers make home networking possible by using private IP addresses. Let's say you go online and are assigned a public IP by your ISP. That address points to your modem and your modem alone. You want to use your smartphone, your PC, your Nintendo Switch, and your smart fridge on the internet, as well. Instead of assigning them all unique IP addresses, your router gives them internal, private addresses, usually following the pattern like 192.168.0.1. Now when you request a website on your Wi-Fi enabled phone, its private IP goes to your router, your router sends the packet out with your public IP, and when the data comes back your router knows which of your home devices made the request, all thanks to the private IP.
RELATED READING: Are VPN Routers Right for You?
Differences Between IPv4 and IPv6
If you don't mind getting a little technical, IPv4 and IPv6 IP addresses can be pretty interesting. The information above refers to version 4 IP addresses (IPv4), which have been around for decades. These are 32 bits in size, limiting the number of unique addresses to around 4.3 billion. That might sound like a lot, but when you realize there are about 8 billion people in the world, each of whom can own a multitude of internet connected devices, you see where problems might arise. We're running out of IP addresses.
Enter the next big version of IP addresses, IPv6. This forward-looking protocol switched things up from the simplistic number sets we're used to seeing. Instead of 32-bits of data, we have 128-bits, providing about 340 undecillion unique addresses, which should last us a while. IPv6 addresses look a little different than v4: 2141:0DA7:AB11:EF31, for example. They're also more efficient at routing than v4 and are slowly replacing the older model as the years go by. For the most part, though, IPv6 addresses work the same as IPv4.
How IP Addresses Are Used
IP addresses have plenty of legitimate uses beyond simple data transfers. Websites use them for region identification, allowing them to serve different content if you have an IP from a certain country, for example. They can also tie logins and other web activity to your device, which is one way you'll see customizations appear even after starting a new browser session. Basically, anything that would benefit from a personalized tag can use an IP address. Think of it like one of those friendly "Hello, my name is…" stickers with your name written on the front.
Abusing IP Addresses
All data packets traveling to and from your devices are paired with a public IP. Because an IP address can be traced to your local service provider, it's easy to look at someone's IP and know what country and city they live in. The ISP keeps records of its subscribers, which includes our name, home address, mailing address, credit card information, phone number, and more. It's surprisingly easy to look at a packet's IP and match it to a subscriber's account, turning your seemingly private browsing experience into a public affair.
Two main vulnerabilities arise from the above situation: identity discovery and data tracing. The former simply matches your IP with your account information and is used by ISPs and anyone they share data with (government agencies, other companies) to locate the person who sent out a request. The latter is more commonly used by hackers to find the hardware source of a transmission to either steal data or serve bad code to the device. Both are dangerous, and both are tough to avoid, but if you take the right precautions, you can stay safe.
READ ALSO: Stop Your ISP from Seeing Your Browsing History
Another downside to IP addresses is many companies use them to region lock content. Want to download that shiny new game or watch a video from another country? Unless you have an IP address from the right region, you're out of luck. In this respect IPs feel like a step backwards. In an always-online interconnected world, why should we force artificial borders on our digital content?
IP Addresses and VPNs
Even though IP addresses sound like they're fraught with vulnerabilities, they're actually not all that bad. The ease of which they're taken advantage of also means it's easy to use IPs to your advantage. Just about every drawback to these addresses can be overcome by simply changing your IP. Yep, there's no reason your public IP has to broadcast itself to the internet, not when we've got VPNs in our lives!
How VPNs Hide Your IP
VPNs sit between your home network and your ISP, and also between your ISP and the internet. Every packet of data that leaves your VPN-protected device gets encrypted before leaving, scrambling the information so no one can read it. By necessity these packets are still stamped with your real IP address, as they do need to reach your ISP in order to function.
When VPN data hits your ISP, though, different things start to happen. The encrypted package has instructions to be sent to the VPN's server network, not the internet itself. The ISP obeys the command and your information zooms off to these non-local servers. The VPN then decrypts the package, looks at the request inside, then sends that to the internet on your behalf. That data transmission is stamped with the VPN's IP address, however, not your own. The request is completed, the VPN re-encrypts the packet, then sends it to your home device via your ISP. The entire process takes a fraction of a second, but it makes it difficult, if not impossible to trace.
Advantages of Hiding Your IP Address
Hiding your IP address, which is functionally the same as changing it to a non-local IP, comes with plenty of benefits. Not only can you switch your IP to be from any country, but you can also use it to keep your activity hidden or to break through censorship blocks. Below are a few of the more useful advantages of hiding your IP address with a VPN.
Bypass censored content – Local government or ISP blocking search results or websites? It's likely they're using a simple IP filter. VPNs let you identify your device as being from another region, busting through blockades so you can access the open web at any time.
Prevent tracking – Not a fan of ISPs or other companies following your online activity? Assigning new IP addresses to your requests makes it easy to fly under the radar.
Stop mass surveillance – If large spying organizations can't identify your unique activities, they can't keep tabs on you. Non-local IP addresses help make this a reality.
Access videos blocked in your country – The geolocation feature of IP addresses makes it easy for companies to restrict video streams based on location. Want to watch something on Netflix, Hulu, or YouTube from another country? Just switch out your IP address and start streaming.
How to Use a VPN with a Unique IP Address
VPNs are incredibly easy to use. They take the complicated tasks of encryption and IP address reassignment and do all the hard work for you. The only thing you need to do is sign up and connect, it really is that simple.
Choosing the Best VPN
There are thousands of VPNs on the market, each one promising fast speeds and top-notch encryption practices. How do you sort through all the noise to find the VPN that's right for you? We've narrowed the list of criteria down to a few of the most important elements. Place these at the top of your list when researching a VPN and you'll find quality services in no time.
Device connectability – To make use of a VPN you'll need to run software on the same device. If a VPN doesn't support your smartphone, for example, you simply can't use it.
Kill switches and DNS leak protection – These two features help prevent accidental identity reveals. Without them, you might give up your local or real IP address and not even realize it.
Logging policy – VPNs can keep traffic data, just like an ISP. To ensure real privacy, always choose a VPN with a strict zero-logging policy.
Pricing plans – There's one hard and fast rule you should use when looking for a VPN: never use a free service. Unpaid VPNs are not in the business of protecting your privacy. They may encrypt your data and give you a unique IP address, but in all likelihood they're turning around and selling your information without your knowledge. Go with reliable but low-cost VPNs, it's worth it every time.
Server networks – To use a unique IP address from another country, you need access to a server in that area. VPNs with larger networks provide more options and more IP addresses for you to choose from.
Unlimited bandwidth – Some VPNs limit how much you can download during a specified window. Unless you want your streams to get cut off mid-movie, always pick a VPN with unlimited bandwidth.
Installing and Connecting
Once you've chosen a reliable VPN and signed up for a free trial or subscription service, you're ready to get a unique IP address. Depending on which service you're using the process will be slightly different, but it won't take more than a few moments to get things up and running.
Download the VPN's software to your device.
Install the app, launch it, then enter your login credentials.
Choose a server based on your location needs, or go with the fastest on the network.
Once the connection resolves your IP address will automatically change.
Verify Your Unique IP Address
Most VPNs will let you switch servers at any time, allowing you to swap unique IP addresses to meet your needs. Once you do, it's a good idea to visit a third party website to verify your IP address has actually changed. Follow the steps below to make sure your VPN keeps you hidden.
Run your VPN software and make sure it's connected.
Visit ipleak.net in your web browser.
Wait for the page to load and run your IP lookup.
Check the box at the top of the page just beneath "Your IP addresses". If it shows your real location, you don't have a unique IP from your VPN.
Check with your VPN provider to resolve any IP leak errors, or try connecting to another server and reloading the test page.
Dedicated IP Address
VPNs work using shared IP addresses for their servers. This essentially means the IP you're assigned when you connect isn't unique to you, hundreds or even thousands of other people have the same one, the VPN simply handles discrete packet direction behind the scenes. Shared IPs are normally good for privacy, but they can have their drawbacks as well. For example, if someone on the VPN gets their IP banned from a service, you could find yourself banned, as well.
Many VPNs offer a dedicated (or "static") IP address service to get around this issue. This simply assigns you and your devices a single IP no one else gets access to. You'll still be safe behind a wall of anonymity, but you'll never have to worry about not being able to access websites or services because of other VPN users.
Conclusion
IP addresses are a foundation of the online world. They're not without their vulnerabilities, however, which makes using a good VPN worth your time. Not only will you stay safe, but you also get extra benefits like bypassing censorship walls and the ability to watch movies from around the world. No matter which VPN you use, grabbing a unique IP address is helpful!