We are reader supported and may earn a commission when you buy through links on our site.
Learn more
How to Create an Anonymous Email to Protect Your Identity
There are several ways to create an anonymous email, from making a simple burner account with false personal information to more advanced methods involving encryption. In today's article, we'll cover them all, step by step. We'll also show you how to round out your online privacy protections with a VPN.
From serious corporate whistle-blowing to silly pranks on your friends, there are many reasons why you might want to send an email without revealing your identity. However, it can be trickier than you might imagine to send email that is truly anonymous. With the gathering of data on all of our internet activities, it's worryingly easy for companies or governments to track anyone online. If you want to send an anonymous email and ensure that your real identity will never be linked to it, then there are some steps that you need to take.
For truly anonymous emailing, hide your outgoing traffic with these VPNs:
NordVPN – Best for Anonymous Email – NordVPN's security suite is second to none, wrapping each packet of data in unbreakable encryption. Backed by the industry's top logging policy. The smartest choice alongside anonymous email accounts.
Surfshark – A leaner VPN than most that makes room for only the most cutting-edge privacy essentials. Beats DPI.
ExpressVPN – Great for securely sending large files through email due to its robust network.
CyberGhost – With the click of a single button on the "browse anonymously" settings profile, your VPN takes care of the rest.
In this article, we'll share those steps and show you ways to stay safe and protect your privacy when sending anonymous messages. Read on to learn how to create an anonymous email.
30-days money back guarantee
About Sending Anonymous Emails
If you're like most people, you have a regular email account that you use for messaging friends and family, as well as keeping up with news and information. Maybe you have a work email too that has a slightly higher level of security, especially if you work with sensitive information. But what if you really need to be able to send an email and know for sure that no one can track your identity or read your messages?
For example, perhaps you need to contact a journalist with information but don't want to be named as a source. Or you need to whistle blow about illegal or immoral behaviour by your company but you don't want to jeopardise your job. Or perhaps you are simply someone who values their privacy very highly and does not like the current trend for centralising huge amounts of data about individuals, their preferences, and their activities online.
In these cases, you need an anonymous email. Either you want a whole anonymous email account which is not linked to your real identity, or you want to be able to send a one-off anonymous email.
The Basic Solution – Set Up An Email Account With Fake Information
The quickest and easiest way to send an anonymous email is to set up an account with a provider such as Gmail, Hotmail, or Outlook, and simply fill in fake information. Usually you can use a fake name and location, and you can easily have two accounts from the same provider. One useful tip for managing a second account is to use the private mode on your browser, which will allow you to access the second account without you having to log out of your main account. Then you can send emails from your new account just as you would a regular email.
The problem with this approach is that you'll often be asked to verify your identity when signing up for an account. Sometimes you'll have to give an existing email address, or to give your mobile phone number, Facebook login, or other identifying information. If you just need to send a few casual emails then this isn't a problem as no one except the email provider will be able to see this information. However, if you want to be truly anonymous from third parties who might take a greater interest in your activities online (and who might have extensive resources with which to look into them), then this is a problem. If you are seriously concerned about anonymity then you should use the method below instead.
The Advanced Solution – Create An Anonymous Encrypted Email Account
There are a number of different anonymous email services available, like TorGuard, Mailnesia, Mailinator, Hushmail, and more, but one that is very popular and easy to use is ProtonMail. This mail service can be accessed through a Tor, aka The Onion Router, which is a browser designed to protect internet privacy. If you are serious about privacy then you should be using Tor already, so it's helpful to have a mail service which is compatible with the browser.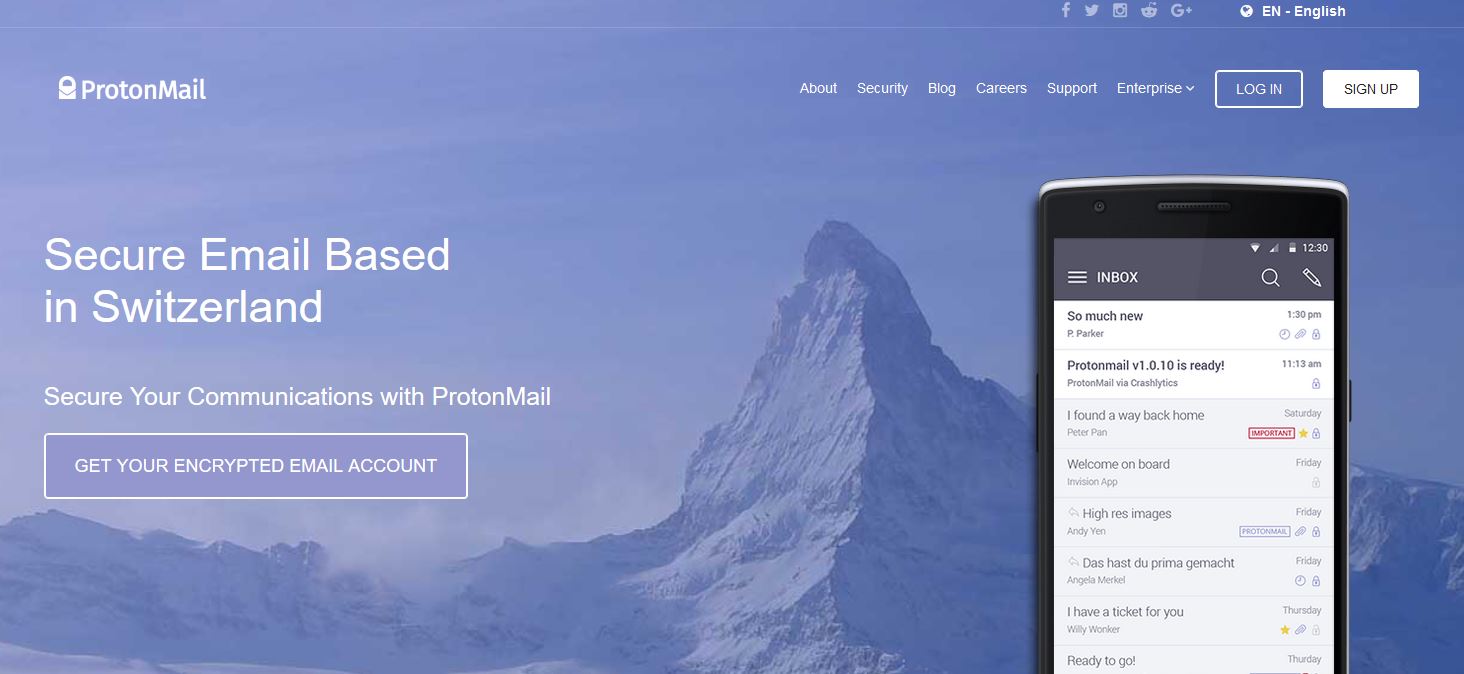 You don't have to provide any information to set up a ProtonMail account – all you need is a username and a password. Further, when you send an email it uses end-to-end encryption, meaning that your messages are impossible for anyone other than the recipient to read. The company is based in Switzerland which has strong individual privacy laws, so you needn't worry about the company handing over data because of legal issues. And there are apps for Android and iOS that let you send encrypted emails as well as a web client.
Once you have signed up for a ProtonMail account – and don't worry, there is an option for a free account – you can use the webmail or the apps to write, send, and receive emails like any other email client. But unlike other clients, you can be sure that no one can link the emails you send from ProtonMail to your real identity. Find out more and sign up for an account at https://protonmail.com/
The Temporary Measure – Send A One-Off Anonymous Email
Another option is available if you simply want to send a one-off anonymous email without needing a full mail client where you can receive mails back. In that case, you can use the Anonymous Email tool located at https://anonymousemail.me/
To use the site, you just fill in the name that you want your email to appear from into the Name field, the email address that you want the email to appear from in the From field, and the recipient's email address in the To field. If you want to receive a reply back, you can add your email address to the Reply To field, but this will obviously make the email non-anonymous. Then you fill in the subject and body of the text as usual, and you can even use rich text and attach files too if you want. Then hit the big red Send Email button and your email will be sent anonymously to the recipient.
The service is free, but outgoing emails do include a signature at the bottom about the website used to generate the email. If you want to get rid of the signature, you can get a paid account that will unlock a signature-free version.
Use A VPN To Protect Your Identity
Whenever you need to send an anonymous email, you should take steps to protect yourself in addition to using a special email client. The problem is that even if you use an anonymous email, it can still be possible to track you. If you have an account which logs information like the IP address that you use to access it, which most sites do, then you can be tracked through this IP address. Your IP address is assigned to you whenever you connect a device to a network, and so it's easy to see if someone has been logging on to a variety of services from the same location. This means that your anonymous account can be linked to your real account, and then to your real identity.
To keep yourself truly anonymous, you need to hide your IP address when you use an anonymous email. The best way to hide your IP address is to use a virtual private network, which is a piece of software installed onto your device which encrypts all of your internet traffic. This encrypted data is then sent to a server where it is decrypted and assigned a new IP address. The data is then sent on to its original location.
Using a VPN means that not only is all of your traffic encrypted (which is good for privacy as it stops people from spying on your activity), but also that you are assigned a new IP address (while your real IP address remains hidden). This means that you can't be traced through your IP address. You should therefore always connect to your VPN before opening your browser and accessing your anonymous email for the best protection of your privacy.
How To Pick The Best VPN
When it comes to choosing a VPN provider, there are plenty of options to choose from. But unlike anonymous email services, which are available for free, you should not use free VPN services. The problem is that free VPN services tend to compromise user privacy by selling off user data or even allowing third parties to access users' devices, so in fact a free VPN makes you less safe. You should get a trustworthy paid VPN in order to protect your privacy.
In order to select a VPN provider, you should consider the following factors:
Top VPNs For Truly Anonymous Messaging
By combining an anonymous email system with a VPN, you can make sure that no trace is left behind that allows anyone to track or identify you. We recommend the following VPNs for total privacy online: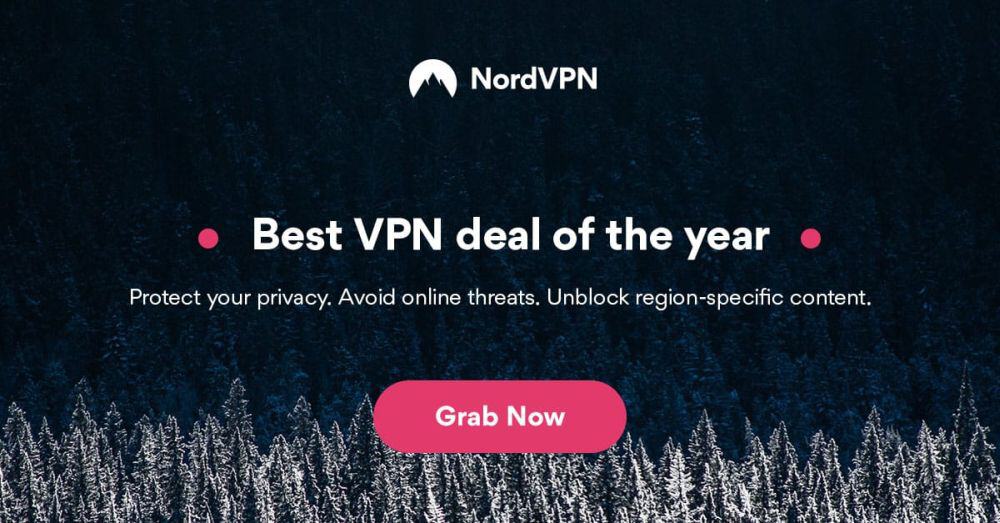 NordVPN is the top choice for advanced VPN users who want the very highest levels of security. As well as the security essentials in the basic VPN, like the use of 256-bit encryption and a no logging policy, NordVPN offers a variety of speciality servers optimised for a variety of purposes. These include double VPN (in which your data is encrypted twice over to make it practically uncrackable), as well as onion over VPN (which will appeal to Tor users and those who want onion type security for their VPN too). Other types of servers available are obfuscated servers so you can use a VPN even on networks with VPN blocking (like those you find in China), and anti DDoS servers so you can protect yourself if you are concerned about DDoS attacks.
The connections from these servers are fast enough for all of your daily tasks plus downloading and streaming, and the total network of servers available is a massive 5,500 in 59 countries. The software can be installed on devices running Windows, Mac OS, Linux, iOS, Chrome OS, Android, or Windows Phone.
Read our full NordVPN review.
Pros
Unblocks US Netflix, iPlayer, Amazon Prime and other streaming services
GooglePlay users rating: 4.3/5.0
Torrenting/P2P explicitly allowed
No logs and encrypted connections for total privacy
Live Chat Support.
Cons
Refund processing can take up to 30 days.

As with most VPNs, there's no direct integration of Surfshark into your email client. However, it completely shrouds all outgoing traffic from your device in impenetrable 256-AES-GCM encryption, which is actually far better. And if you want to pick and choose which apps do or don't get the VPN treatment, just fire up Surfshark's handy Whitelister to configure split tunneling (this is especially handy for Outlook, which doesn't always play nice with VPNs).
Beyond that, Surfshark offers tons of routing options via OpenVPN, IKEv2/IPSec, WireGuard, and Shadowsocks, which you can use to connect to over 800 servers in 50 countries worldwide. And for further email privacy, Surfshark will automatically enable obfuscation whenever it detects surveillance methods like deep packet inspection on the network.
Finally, Surfshark never keeps logs, and their BVI jurisdiction allows them to keep it that way.
Pros
Robust servers blast through geoblocks to access your favorite streaming sites
Torrent safely on any server, no guesswork required
No questions asked money back guarantee
Zero logging policy ensures your activity can't be used against you
Refund requests are simple and fast–no waiting or hassle.
Cons
Speeds occasionally suffer a noticeable drop
Apps don't allow for much manual fiddling for power users.
Read our full Surfshark review.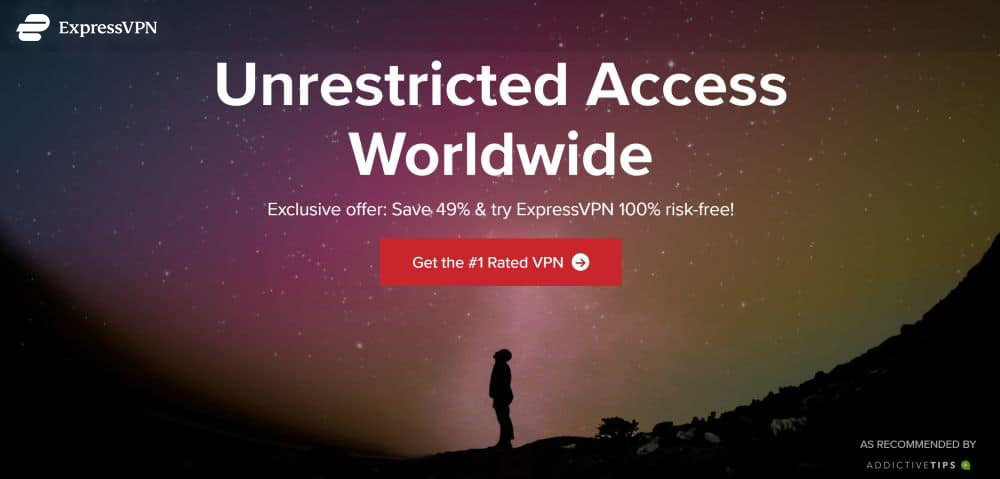 ExpressVPN is a VPN that you'll often see recommended thanks to its strengths in speed, security, and ease of use. In terms of security, all the essential features are there: 256-bit encryption to keep your data safe, and a no logging policy to keep your traffic information private. Additionally, there are more security features in the software like DNS leak protection (so you can't be identifying through your DNS use), a kill switch (which will cut off your device's connection to the internet if the VPN goes down to prevent you from accidentally sending data over an unsecure connection), and an IP address checker (so that you can double check that your real IP address is hidden before you send your anonymous mail).
The connections available are super fast (hence the "Express name"), allowing for incident-free downloading, streaming, browsing and sending emails of any size. There is a massive network of over 3,000+ servers in 94 countries worldwide, so you can bounce your data through your pick of foreign countries. And the software is available for a wide range of platforms, including Windows, Mac OS, Linux, and Android, plus some games consoles and smart TVs. There are even browser extensions available for the Google Chrome, Mozilla Firefox, and Apple Safari browsers, too.
Read our full ExpressVPN review.
Pros
Unblocking Netflix USA, iPlayer, Amazon Prime
Fast serves with minimal speed loss
OpenVPN, IPSec & IKEv2 Encryption
No logs for personal data
24/7 Customer Service.
Cons
Expensive month-to-month plan.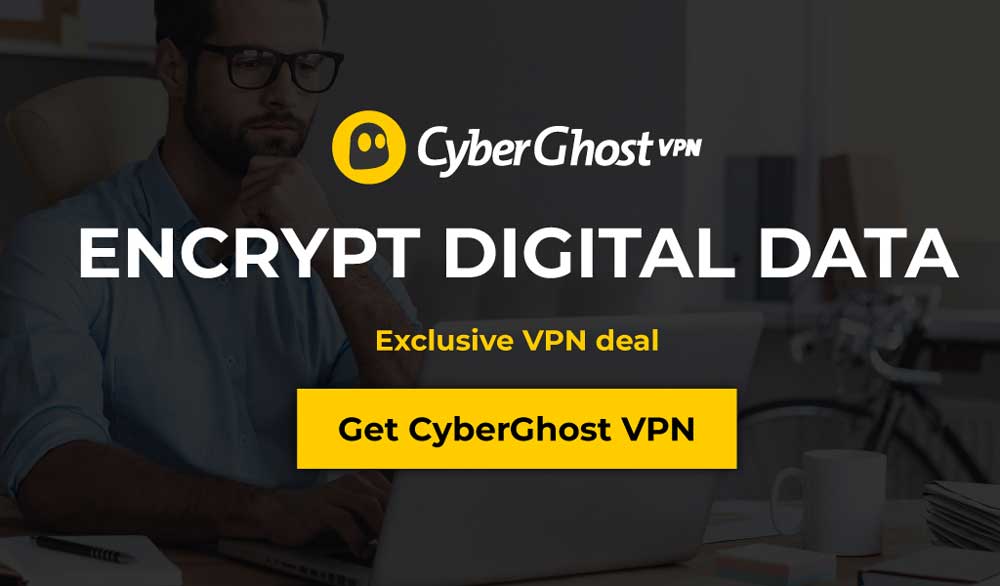 CyberGhost is a provider that is ideal for new users who haven't used a VPN before. When you want to use the VPN, you just have to open up the software and choose from the options available, like browsing the internet anonymously or torrenting anonymously. Once you've chosen the option you want – for anonymous emailing, you would choose the browse anonymously option – then a server will be selected for you and all the required settings will be applied automatically. You don't need to worry about configuration or manually choosing a server, though CyberGhost does give you the options to do so.
Despite the convenience factor, security is robust with 256-bit encryption and a comprehensive no logging policy. What's more, the connections are plenty fast enough for all of your needs. If you do want to choose a server manually this option is available, and you can pick from a selection of more than 5,900 servers in 90 countries to connect to. The software is available for iOS, Android, Windows, and Mac OS.
Read our full CyberGhost review.
Pros
Unblocking Netflix, iPlayer, YouTube, Hulu
P2P allowed on any server except in US and Russia
Jurisdiction in Romania
Zero logs
24/7 Live Chat Support.
Cons
IPv6 WebRTC leak in macOS
Doesn't work well in China.
Conclusion
Sending anonymous email can be done in a variety of ways depending on how secure and anonymous you need to be. For many uses, simply setting up a new account on Gmail or a similar service with fake information will be enough. But for anonymity with no identifying information required for verification, you should try a service like ProtonMail. Alternatively, if you just want to send a one-off anonymous email then you can use the web-based Anonymous Email client.
Whichever option you choose, you should hide your real IP address to prevent your anonymous email from being linked to your real identity. The best way to do this is to use a VPN, and we've recommended a number of providers proven to help you protect your privacy and stay anonymous.
Have you ever needed to send anonymous email? What method did you use? Tell us about it in the comments below.