We are reader supported and may earn a commission when you buy through links on our site.
Learn more
How to Stop Email Tracking with a VPN
Marketers and spammers are tracking your email, today we teach you how to stop them. Below, you'll learn how to hide your IP and encrypt your connection with a VPN, plus why it all works to block email trackers cold. We also recommend a few of the most secure VPN providers to help you get started.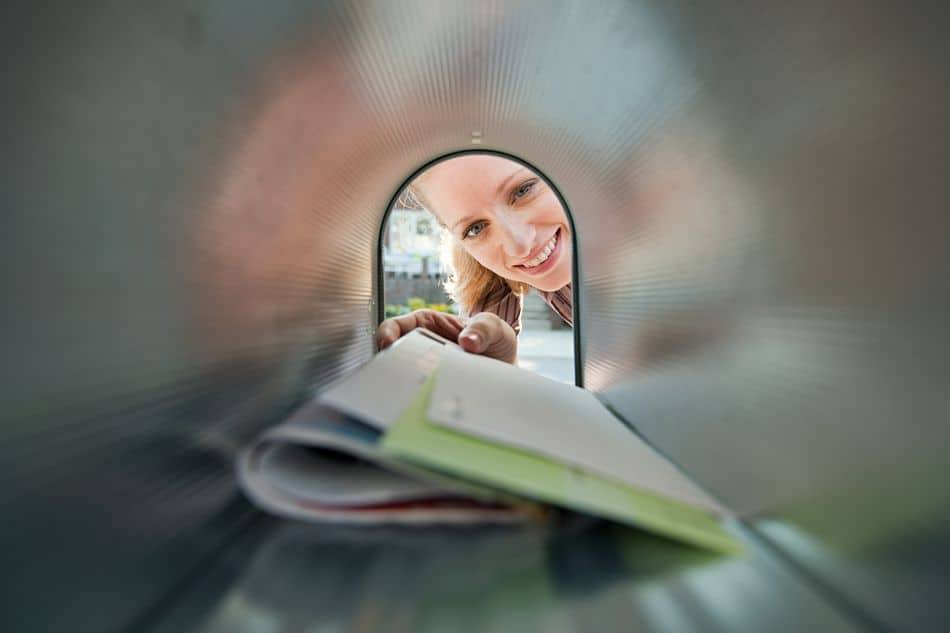 Imagine you have a mailbox outside your home. Inside it, there's a micro-camera tracking your every action, whether you read the letter, throw it out, or glance at it for a second. Suddenly, you start getting more and more letters like the one you were caught reading. While this scenario more closely resembles an episode of Black Mirror than real life, it happens every day on the Internet.
Advertisers and spammers use emails as a way to place ad trackers on users' computers. This way, they know when you open the email, your location, and even keep tags on your browsing history using cookies. This means that if you open one wrong email, your information can later be used in order to target ads to you or, even worse, hack your online data. In order to avoid this from happening, you'll need a VPN. A quality VPN will ensure that no one, from your ISP to the government, will get their hands on your data.
So, looking for answers on how to stop email tracking? You've come to the right place! There are no tinfoil hats here; email servers are owned and operated by private companies, and your personal communications and data are at their mercy. Read on to learn how to take control of your email privacy.
Best VPN providers for complete online security
In order to stop email tracking immediately, you need a solid, secure VPN service. Below, we have listed our top recommended VPN providers for secure email: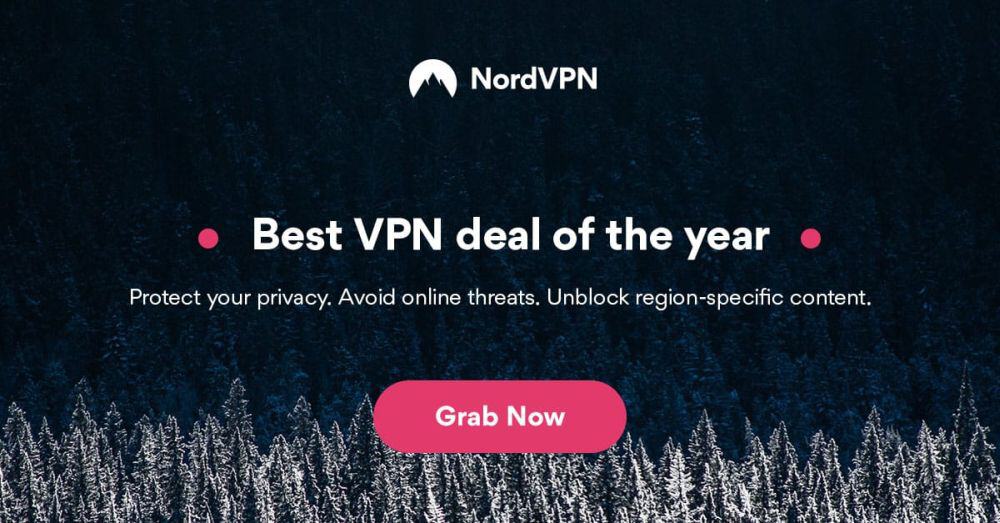 NordVPN's service prioritizes beating censorship and providing users with the toughest online security. For starters, the provider uses 256-bit AES encryption that generates more key combinations than there are atoms in the known universe. Specific encryption protocols include OpenVPN's UDP and TCP, which blends speed and security, as well as the flexible L2TP/IPSec. NordVPN doesn't store any data logs, ranging from IP address, bandwidth, traffic, and browsing history. This adds a massive layer of security to your browsing experience since no one will be able to get their hands on your data, and, in turn, use it to track you online.
NordVPN offers more security features for ultimate online protection, including an automatic kill switch and a CyberSec module. The former shuts down your internet should you ever get disconnected, so at no point will your connection be unsafe without you noticing. The CyberSec module features toggles for ad blocking and anti-malware protection, both of which will protect you from online tracking.
While NordVPN has some of the most advanced privacy features on the market, the provider doesn't fall short on speed or usability. First, NordVPN has one of the biggest server networks in the industry consisting of around 5,800 servers in 59 countries at the time of writing and growing. There are also specialty servers you can select for extra security, including double VPN nodes, which route your data through two layers of encryption, and obfuscated servers, which hide the fact that you are using a VPN. With no limitations on bandwidth, speed, or server switching, you'll be able to use the service any time, keeping your connection secure on the regular. NordVPN is available on all major devices and operating systems, including Windows, Mac OS, Linux, and more.
Read our full NordVPN review.

Surfshark is the youngest provider on our list, but that's actually a significant advantage as they offer a fresh take on the standard VPN package. The most basic update is to ditch outdated protocols in favor of the very best, including OpenVPN, IKEv2/IPSec, WireGuard tunneling and 256-AES-GCM encryption. This alone is enough to drastically enhance your cybersecurity, but there's (much) more.
One of the better features for blocking email tracking is the CleanWeb filter. It intercepts and blocks ads, pop-ups, tracking software, and known malware links before they even have a chance to load. This not only saves you bandwidth, but also saves you from undermining your own security through careless browsing (we've all made mistakes, don't worry).
Additionally, Surfshark offers a kill switch, plus IP/DNS/WebRTC leak protection to ensure not a single packet of data escapes unencrypted. Couple that with one of the industry's best logging policies, and you have a solid guardian of your privacy online.
Read our full Surfshark review.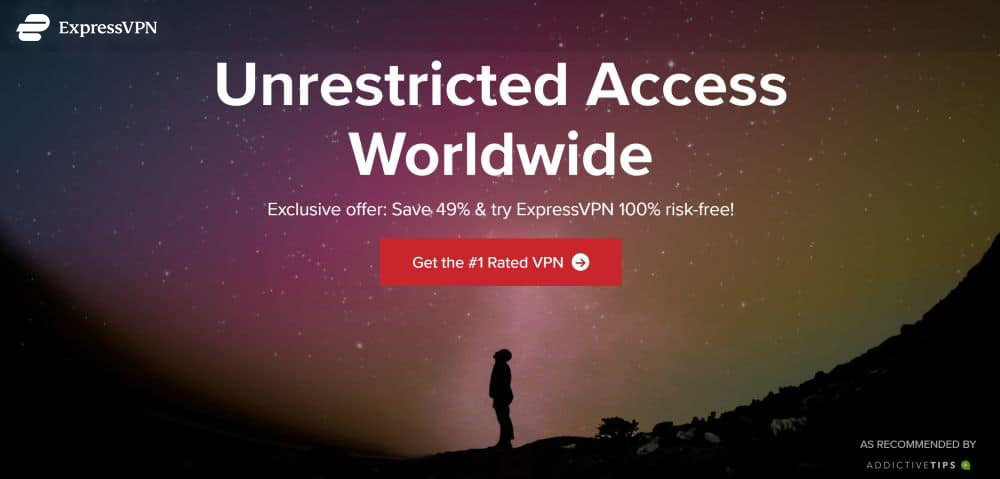 ExpressVPN is a powerful way to disguise yourself online. With military-grade 256-bit AES encryption, it would take the world's strongest supercomputer millions of years to crack into your data. ExpressVPN also offers a range of encryption protocols, including OpenVPN's UDP and TCP. With these modern protocols, you will barely notice the speed difference between an encrypted and unencrypted connection, meaning that at no point will you experience delays or slowdowns. Furthermore, thanks to a solid no-logging policy, the provider doesn't store any of your data for third parties to find. This includes DNS requests, IP addresses, browsing history, and even timestamps. So, if a cybercriminal or creator of spam emails gets access to ExpressVPN's database, they won't be able to find your online data there. In a nutshell, ExpressVPN offers the range of security features that will ensure your emails are never used to track your online activity.
In addition to ExpressVPN's top-of-the-line privacy features, the provider, true to its name, offers one of the fastest services on the market. With a massive server network of 3,000+ proxy servers in 94 countries, you will always be able to find a node that will provide you with a fast, low latency connection. Moreover, there are no limitations on bandwidth, server switching, or speed, which means you can enjoy secure browsing for as long as you want. Heck, there's even a built-in speed test to help you dial in the connection.
Whether you want to stay on top of your emails, stream Netflix content, or simply surf the web, you can do so without any lag or artificially imposed restrictions. ExpressVPN's service is available on a wide range of devices and operating systems, and allows you to have three simultaneous connections.
Read our full ExpressVPN review.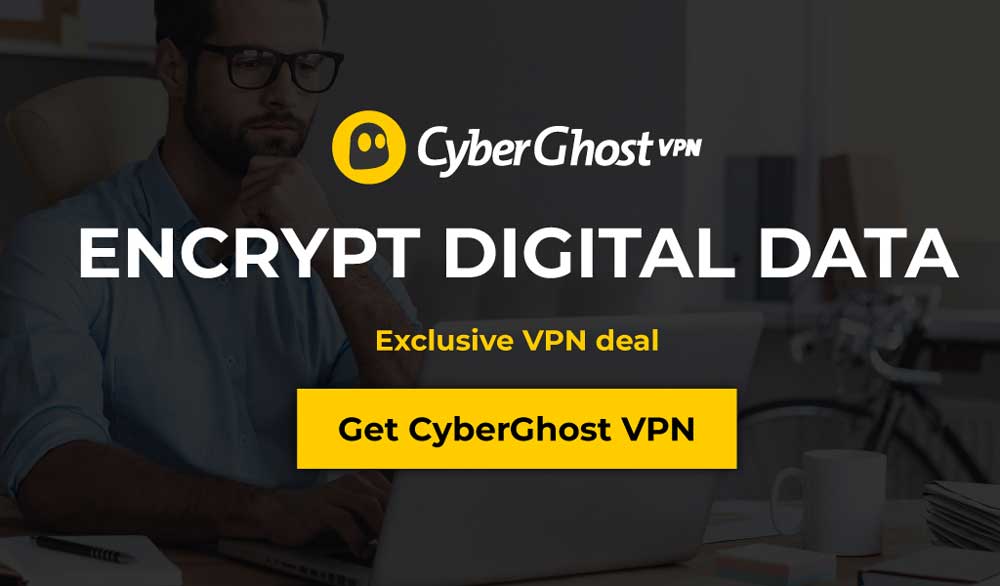 CyberGhost is one of our top recommended services due to its combination of ease of use and security. With this provider, you don't need any complicated setting up in order to protect your identity online – the intuitive user interface will do it for you. Upon launch, you'll be able to choose from six simple configuration profiles. These include "surf anonymously" and "protect my WiFi connection", both of which are well suited for stopping email tracking. Additionally, these profiles can be further customized with simple toggles, such as "block ads" or "block malicious websites".
With CyberGhost, you don't need to worry about understanding any complicated technical terms in order to stay anonymous online; the service has you covered. Of course, if you want a little more control over your server connection, you can pick from one of CyberGhost's 6,300+ servers across 89 countries. Whether you want to use the software at home, work, or on-the-go, CyberGhost is available on all major operating systems, including macOS, Windows, iPhone and Android.
In addition to its usability, CyberGhost has one of the most secure services in the industry. For starters, the powerful 256-bit AES encryption keeps your data safe at all times. Encryption protocols include OpenVPN's UDP and TCP, as well as L2TP/IPSec, all of which will ensure that your connection is private, fast, and flexible at the same time. Moreover, CyberGhost employs one of the most complete logging policies in the industry. It ensures that no logs are stored on anything, not even your email address. So, even if your ISP or the government try to get their hands on your data logs, they won't be able to find any. Finally, CyberGhost offers additional security features for ultimate online anonymity on desktop, including a connection guard, a kill switch, an ad blocker, and an online tracking blocker.
Read our full CyberGhost review.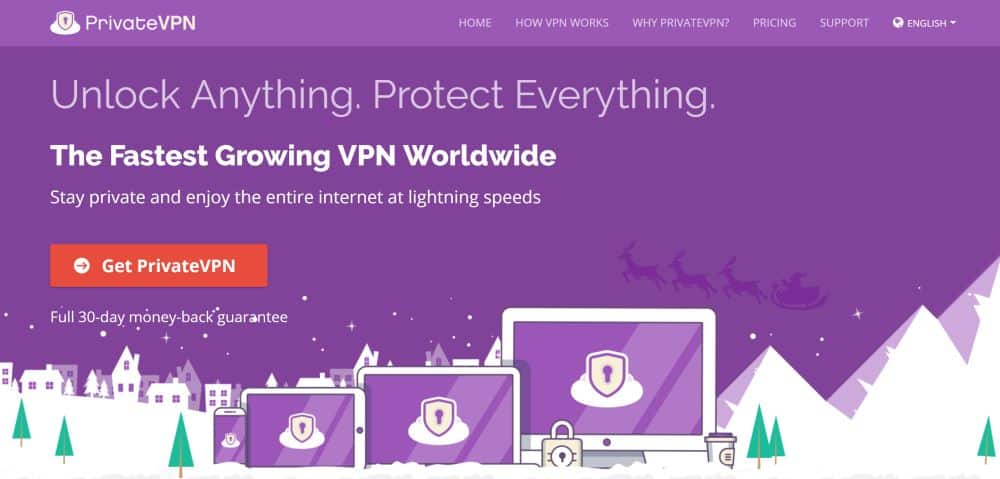 PrivateVPN, as the name suggests, ensures that your privacy always comes first. Firstly, it uses incredibly powerful AES-256 encryption–no one, from cybercriminals to the world's strongest supercomputer, could conceivably crack your data. PrivateVPN offers a wide selection of encryption protocols, from UDP and TCP, which combine speed and security, to the modern IKEv2 protocol. The company's no-logging policy covers virtually all data, all of which makes PrivateVPN one of the more secure VPN services to date.
While PrivateVPN's server network is more modest than others, consisting of around 150 servers in 60+ countries, don't let these numbers fool you. The company aims to ensure as much Internet capacity is purchased directly from the IP transit provider, rather than from crowded shared hosting platforms. In our testing, this network was plenty robust for heavy-duty tasks like P2P file sharing as well as everyday tasks like sending email and streaming.
Speaking of streaming, there are specially optimized servers for unblocking Netflix regardless of where you are located in the world. Even better, PrivateVPN offers all users unlimited bandwidth, traffic, and server switches, which makes it an ideal choice for always-on Internet privacy. The service has dedicated apps for all major operating systems, including Windows, Linux, and iOs, as well as routers and gaming consoles.
Read our full PrivateVPN review.
PureVPN is an excellent choice of VPN if you want a secure connection as well as the ability to bypass even the toughest regional blocks. The provider has a server network of 2,000 servers in a whopping 140 countries, which means that you can get an IP address from virtually any location in the world. So, whether you want to unlock international Netflix libraries or spoof an IP from a different location, you can do so within minutes with PureVPN. In addition to this impressive server distribution, PureVPN goes beyond traditional features with things like NAT firewalls, anti-spam filtering, DDoS protection, and even antivirus software. In addition, you can use split tunneling technology in order to route some of your data through your VPN rather than your ISP. This means that no one will be able to see that you are using a proxy service rather than your regular Internet connection.
In addition to the server network and advanced technologies, PureVPN has some of the toughest security features that come with every available plan. First, the 256-bit AES military-level encryption will allow you to stop any online tracking and ensure that your data is always protected. There's also a generous no-logging policy which pledges to obliviate any and all logs on connection and usage metadata. There's even a set of server connections that come equipped with the Ozone feature suite, which automatically enables URL filters, anti-malware, IDS/IPS, content filters, and app blockers. PureVPN has been on the market longer than most, and they've spent their time wisely assembling some of the most comprehensive cybersecurity software anywhere.
Read our full PureVPN review.
Who is tracking my emails?
Email tracking is most commonly used by marketers as a promotional tool to raise awareness of a product or service and get users to make a purchase or a download. However, no company or marketing specialist wants to be shooting in the dark. For example, why would they spend time and money sending emails to people who cannot afford their product, or aren't in the right location to use their service?