We are reader supported and may earn a commission when you buy through links on our site.
Learn more
NordVPN: How to Get a NordVPN FREE Trial – Working in 2021
It's not often you can get something for nothing, but today we're going to help you do just that and snag some free usage from NordVPN. By gaming their free trial, you can get extended service from one of the world's best VPN providers without harming your bank account. Read on to learn how.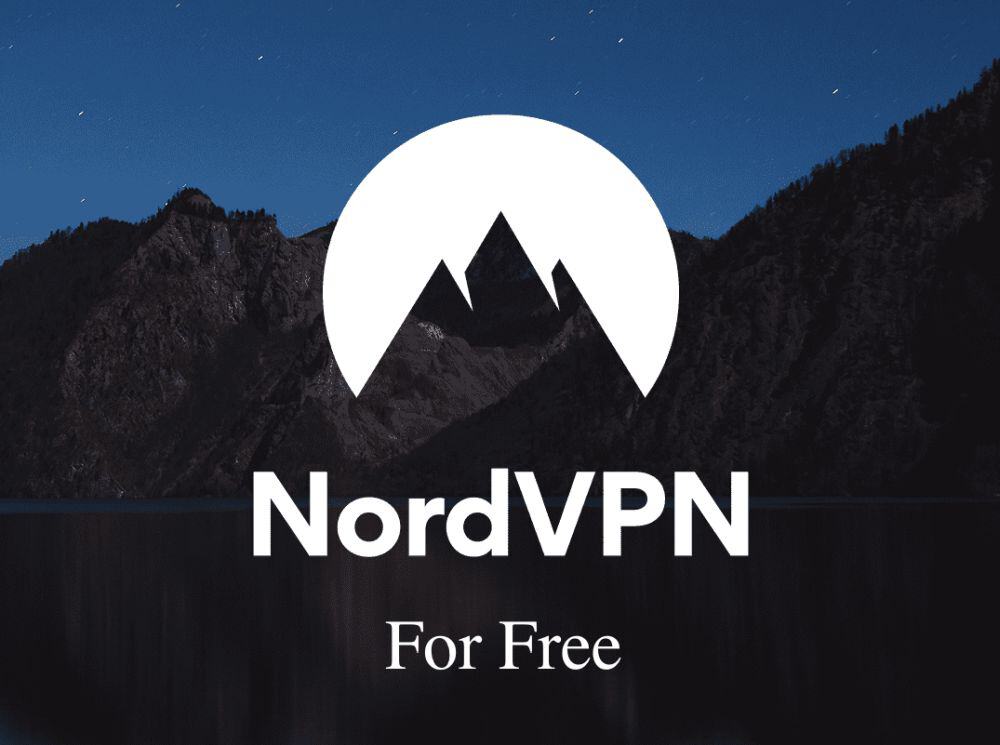 This article will show you how to get a NordVPN free trial. Because with a top service like NordVPN the silver lining is that a VPN can help you protect yourself, your device, and your identity.
In today's world, staying private is more important than ever. Not only are corporations actively looking to snoop on what you do online; between government snooping and ISP tracking, virtually everyone is trying to keep tabs on every little thing you do on the web. Things are even worse if you live in a country that ranks poorly for Internet freedom.
Put simply, a VPN is a piece of technology that encrypts your data while hiding your real IP. Most VPNs are either paid or decidedly bad. As you're about to find out in this article, it's not uncommon for free providers to be unsafe or even use your computer to launch botnet attacks (yikes!).
Moreover, the police, the government, and corporations can often see everything you do with no restrictions. Even if you live in a developed country like the US, agencies like the NSA can still find ways to see what you're up to. Keep reading to learn how to avoid this, why you might want a free VPN, what NordVPN is and how you can get a NordVPN free trial.
30-days money back guarantee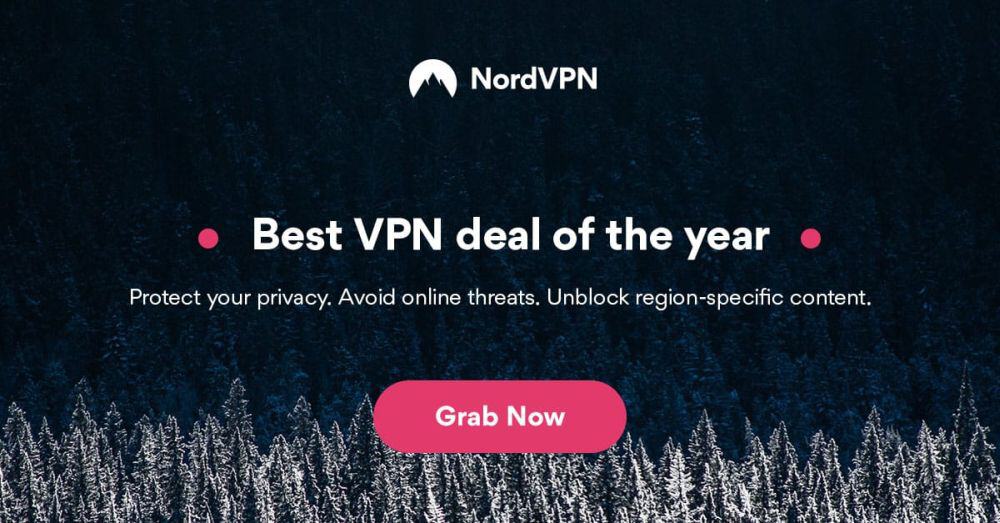 NordVPN may not have the single biggest server network in the industry, but it's not far off. Spanning more than 5,800 servers in 59 countries, NordVPN gives you an astounding range of spoofable IP addresses to choose from for any purpose you can think of. Sheer numbers not enough?
What about their array of specialty servers, each specifically tuned to a different use-case? (These are: onion over VPN, anti-DDoS, multi-hop VPN, P2P, dedicated IP address, and obfuscated servers.) That's enough utility to unblock Netflix, blast through the Great Firewall of China, or simply browse, download and torrent in peace. Feel free to take your fill of the free and open Internet too; with NordVPN, you'll never hit caps on bandwidth or speed–never experience throttling, nor run out of server switches.
In addition to having a vast server network, NordVPN is both fast and secure. Everything starts with 256-bit AES encryption, which is so tough that a supercomputer would need millions of years to break just one passcode. Specific protocols include OpenVPN's cutting-edge UDP and TCP protocols, as well as SSTP: a technology that can beat even the harshest censorship filters.
The logging policy is airtight too, with no records of your traffic, IP addresses, timestamps, bandwidth, or browsing history ever being stored. Last but not least, NordVPN's holding company is based in Panama – a neutral country – which means that major world governments can do nothing to force your data out of NordVPN.
No matter your requirements, it's hard to go wrong with NordVPN.
Read our full NordVPN review.
Pros
Very fast speeds make this a strong choice for 4K streaming
Mind-boggling number of servers
Connect up to 6 devices at once
Retains no metadata of your browsing
24/7 Chat Support.
Cons
Some servers can be slow and unreliable
Apps can sometime be slow to connect.
How to get NordVPN for free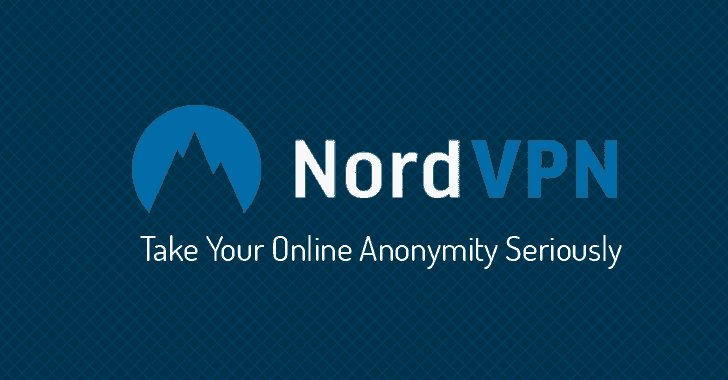 NordVPN isn't just a top-notch VPN service; it's also a generous company. They don't offer a free trial per se, but you can try their service risk-free because the service comes with a 30-day money back guarantee — just use it if you're not happy or call it a NordVPN free trial, there will be no strings attached, and no questions asked.
It might seem a bit scary to pay for 3 years of service, but fret not, you'll easily be able to cancel the service and get 100% of your money back anytime you want. Some people do just this when they only need a VPN for a limited time, like traveling to a censorship-heavy country for work or vacation.
Can you trust NordVPN?
You know the old adage: if something's too good to be true, it probably is. In that sense, you may be wondering is the brand really safe to use? Or, are they going to steal your information or even use your computer to do something bad? Questions like these are natural, especially given all the negative publicity free VPNs have received in the past.
Fortunately, we can confidently put all your worries to rest.
NordVPN is one of the biggest, most established premium VPNs in the industry. Sure, its end goal is to get paying customers and make a profit but this isn't necessarily a bad thing.
Charging users a few bucks a month is what lets NordVPN pay for new servers (which they do quite frequently), hire developers, maintain a 24/7 support line, and continually upgrade its security. You get what you pay for, and NordVPN delivers value in spades. User reviews have raved about the service since its founding in 2012. Well-funded R&D is the key to quality, here.
The money-back guarantee is a way to demonstrate they stand by their product, and to signal there's absolutely no obligation or risk to you.
It's also important to remember two more things. First, since NordVPN is a business, it has a direct stake in your security and anonymity. If someone accesses your browsing data or otherwise compromises your security while you're using your free NordVPN trial, the brand is going to look bad, and lose (a lot of) money. They don't want this. The result is that NordVPN invests a lot of time and money into offering the best possible service.
This is the primary reason to go with NordVPN as your "free" VPN provider; you really can trust them to deliver a high-quality service, every time.
Why does NordVPN need my card information?
First, this is a way to make sure you don't keep signing up for a NordVPN free trial. They charge your card when you sign up to make sure that the same person doesn't use the same card to keep using the service for free in perpetuity.
Second, even if you're signing up for a long-term NordVPN subscription while planning to cancel later, you're still going to get charged upfront.
For these two reasons, you will need to have a working card or another way to pay for NordVPN to access it for free.
RELATED READING: NordVPN vs ExpressVPN: Which One Is Right for Me?
Canceling NordVPN and getting a refund
Did you forget to cancel your free subscription and get charged? Or, are you looking to shamelessly make use of NordVPN's generous policies to your financial gain? Don't worry, we've got you covered. Here's how you get your money back, step by step.
Step 1: Go to nordvpn.com, log into your account, then click the "cancel automatic payments" link at the bottom of your billing history.
Step 2: Confirm that you wish to confirm the account. If asked to give a reason for canceling, your plan, pick the most appropriate option.
Step 3: Your account will no longer auto-renew, but it is not yet canceled. To really cancel it, you need to contact customer services. The easiest way to do this is by clicking the blue icon at the bottom right of your screen. Alternatively, you can make a phone call to customer service.
Step 4: Once you're talking to a customer service representative

about your payment

, explain that you want to cancel your account. Provided you can give a simple, straightforward reason – even if it's "I realized I don't need the service" – you won't be pressured to change your mind.
Step 5: Wait for your refund to process, usually in 1-2 working days.
Reasons to get a free VPN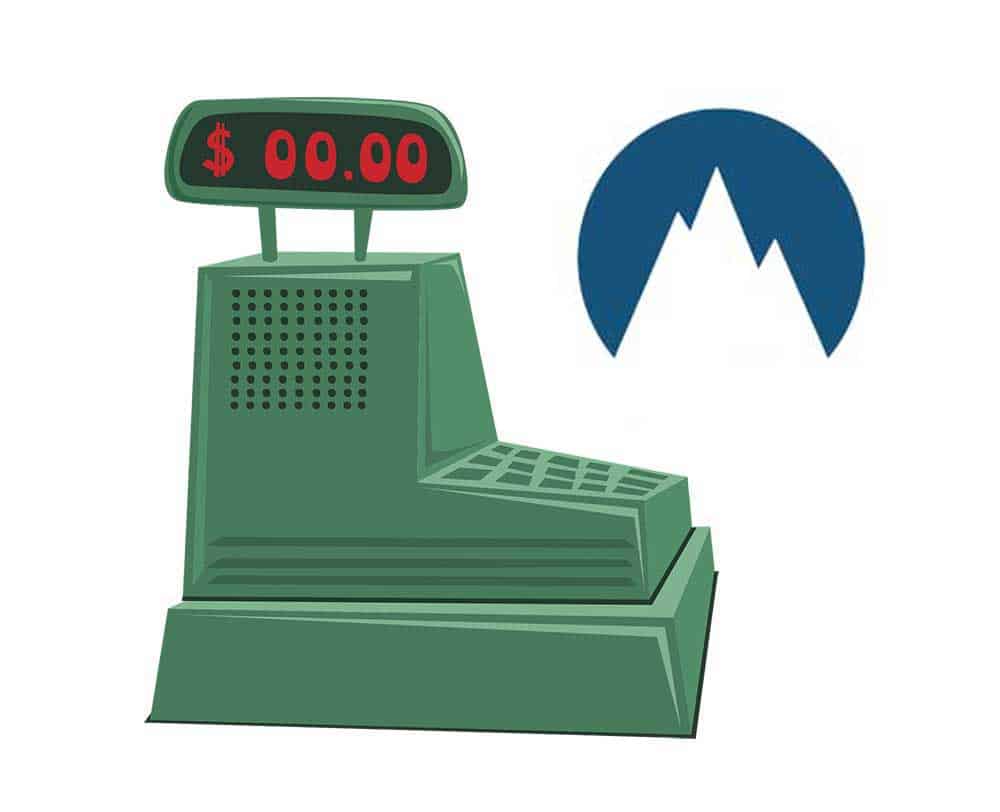 There are many reasons to want a free VPN. For starters, you may not have a convenient way to pay for one. Many people around the world either can't or won't make online payments for all kinds of reasons, anonymity being a major one. For example, let's say you're highly concerned about your safety and security when online. Buying a VPN leaves all kinds of paper trails, from leaving a trace on your bank statement, to receipts, to you being a registered customer of a VPN company. All of this is highly undesirable for you if you prioritize privacy since it makes it possible (if difficult) to identify you.
READ ALSO: These VPNs accept anonymous Bitcoin payments
Another important treason is that the best VPN deals are usually for year-long or multi-year subscriptions. This is undesirable if you don't need a VPN often. For example, let's say you just want to try accessing one service from a foreign IP. Alternatively, imagine you're going abroad and want to continue using the Internet as you would back home without anyone knowing. In situations like these, it just doesn't make sense to buy into a long-term VPN subscription. This is another key reason why you might want a free VPN.
Last but not least, there's the moral aspect of privacy. Many people believe that being able to do what you want without being watched by Internet Service Providers, governments, and corporations is a basic human right. From this point of view, there's no reason not to use a free VPN. Moreover, as you're about to find out, some free VPNs offer some the same key features that a regular, paid VPN does. This makes it an excellent option for anonymity and security.
What are the limitations of a free VPN?
Most free VPNs have a number of limitations that paid ones don't. For example, you can only use a free VPN to do so many things. This usually means browsing, using basic social media, and downloading small files. Things that you can't do usually include P2P filesharing, streaming videos, and loading larger files. This can make things a little vexing if you expect your regular Internet experience when using a free VPN.
Another factor is that free VPNs usually have limited speed, bandwidth, and servers. Speed is usually hard-capped, meaning that gaming, downloading, etc is very limited. Bandwidth is also limited, meaning that once you hit a certain limit, you can no longer use your free VPN. Last but not least, server numbers and server switches are also finite, meaning that you can only access so many IPs. If you want an IP that's not in a popular country like the UK, Canada, or the US, you're almost guaranteed to be out of luck. These are some of the bigger drawbacks to using a free VPN.
Are free VPNs safe?
Paid VPNs usually have a number of security-oriented features. This includes strong encryption, no-logging policies that prevent records from being stored, and more. Many free VPNs make it appear that you're going to get the same features – but this isn't necessarily true. In fact, an unscrupulous free VPN can be a serious threat to your online and anonymity. To understand why, consider that all VPNs – including free ones – need to make money. Servers aren't free, neither are bandwidth or traffic.
So, how do these free VPNs make money? Many display (or bombard you with) ads and/or gently prods you to buy the full version of their service. Nothing nefarious here. However, a number of VPNs actually collects your information and sell it to third parties. This lets them make an excellent profit, but it also means that you're not really anonymous. Moreover, free VPNs don't have the resources nor the motivation to fight legal action, meaning that they're very likely to give up all your data if a government or ISP comes asking for it. Again, not the best features to have considering the reason to get a VPN in the first place is for anonymity and protection.
Then there's the fact that VPNs can access your computer's data and processing power. In one famous story, this let a free VPN's designers harness users' processing power to launch botnet attacks. This is arguably the worst possible thing that can happen with a free VPN since it means that you're now involved in a crime. Even worse, your logs are very unlikely to be kept secret if anything goes wrong, meaning you can potentially get in a whole lot of trouble. For all these reasons, it's important to be very careful with free VPNs.
RELATED READING: Best VPN services reviewed by AddictiveTips
Privacy and Security concerns: Two free VPNs to avoid
There are 2 specific VPNs that have previously put their users in danger. We strongly urge you to avoid them.
Hola
This is a service that creates a VPN network by relying on users' devices and Internet connections. The problem with this is that other people can use your device for all kinds of nefarious things. Moreover, Hola doesn't have solid encryption or a good no-logging policy. This means that you're vulnerable in every way possible. This is especially bad because Hola has been accused of selling users' processing power to hacker criminals, e.g. for use in illegal botnets. In short, avoid this service by all means.
HideMyAss
This popular, free VPN has consistently given up users' logs to authorities, essentially making it worthless in terms of protecting your data. HMA claims to have a no-logging policy, but they monitor usernames, real IP addresses, and more, which essentially means they do keep logs. We can think of virtually no good reason to use this service – at least if you value your privacy to any degree. Here are some good alternatives to HideMyAss.
Closing words about NordVPN free trial
Now you know all about getting NordVPN for free. You also know all the basics of using any VPN service, free or paid, to access the Internet securely and anonymously. What are you going to do next? Get a NordVPN free trial? Take a minute to leave a note and let us know. We love getting your feedback and will do our best to answer any questions in future articles.