How to fix Minecraft marketplace not working/connecting
The Minecraft marketplace is a great place to download additional resources, maps, skins and more for the game. The items aren't free but for many users, they're worth the price tag. You may not be interested in resource packs or skins, but maps are definitely a great way to play the game.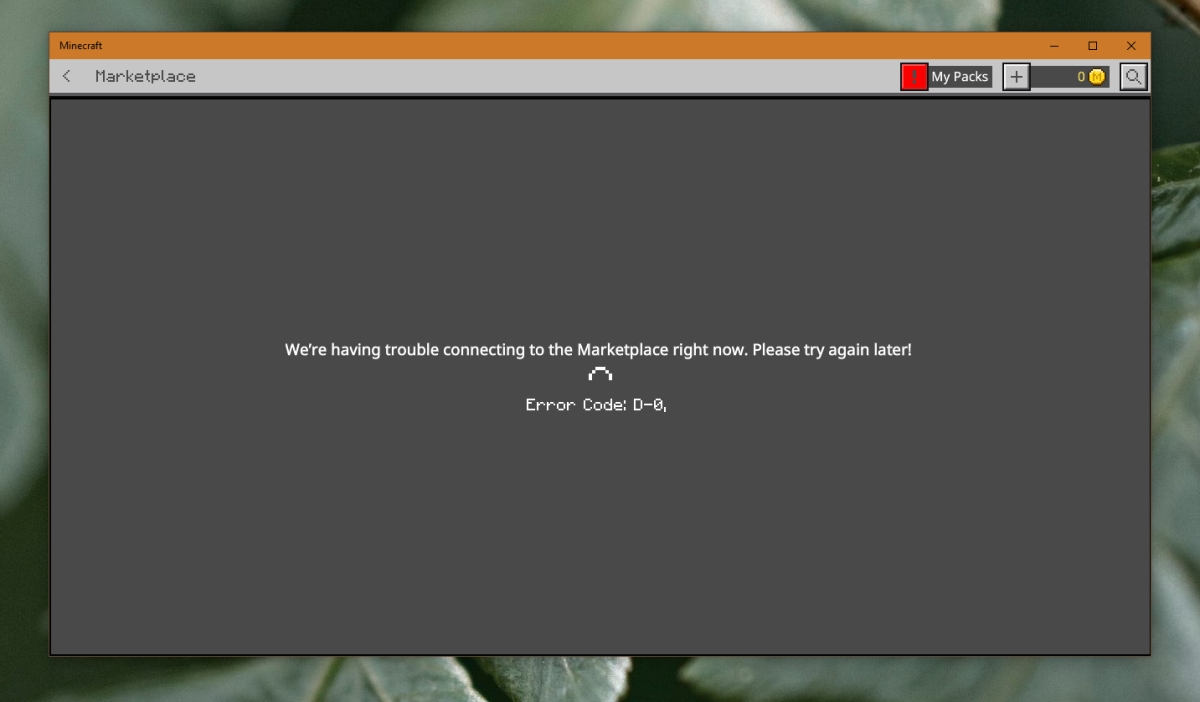 Fix Minecraft marketplace not working/connecting
The Minecraft marketplace can be accessed rom inside Minecraft. Items that you purchase are installed by the marketplace and it's a seamless process. That said, Minecraft players are sometimes unable to connect to the marketplace. If that's the case, run through the following checks;
Restart Minecraft
Make sure you're using the official launcher
Make sure you're signed in. If you have sign in problems, fix them first.
Restart your system.
Check your internet connection.
If you've passed the above checks but still cannot connect to Minecraft, try the fixes below.
1. Check service status
There is no official service status page for Minecraft but Mojang has an official Twitter Support account that will update when there is a problem with a service. Check it to see if Marketplace is down. You can also tweet them and let them know there is a problem.
2. Update Minecraft
Your Minecraft app (Bedrock) and your launcher (Java) must be up to date. If they are not up to date, you will be blocked from accessing the marketplace.
To update Minecraft Java;
Open Minecraft Launcher
It will automatically check for updates.
Install the updates
Restart the launcher.
To update Minecraft bedrock;
Open the Microsoft Store app.
Go to Library.
Click Check for updates.
Update Minecraft if an update is available.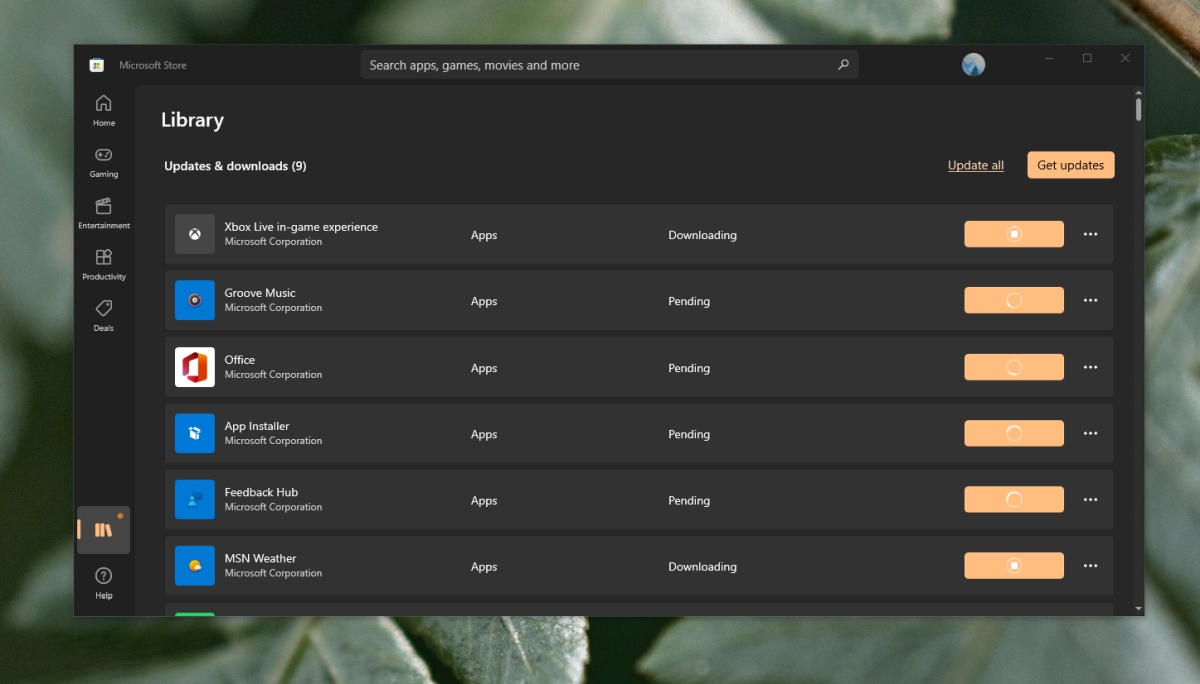 3. Sign out /Sign in
Your account session may have expired but Minecraft isn't prompting you to sign in again. Sign out of Minecraft and then sign in again.
4. Wait a while
When a new map is released, many users tend to flood the marketplace to download it. The servers can get overwhelmed and fail to connect. Give it a few hours, or a day or two and you should be able to connect to it.
5. Uninstall and reinstall Minecraft
There may be a problem with the game. It's rare but it can happen. Make sure you back up the worlds you play on locally and then uninstall and reinstall Minecraft.
To uninstall Minecraft Java;
Open Control Panel.
Go to Programs>Uninstall a program.
Select the Minecraft launcher and click the Uninstall button.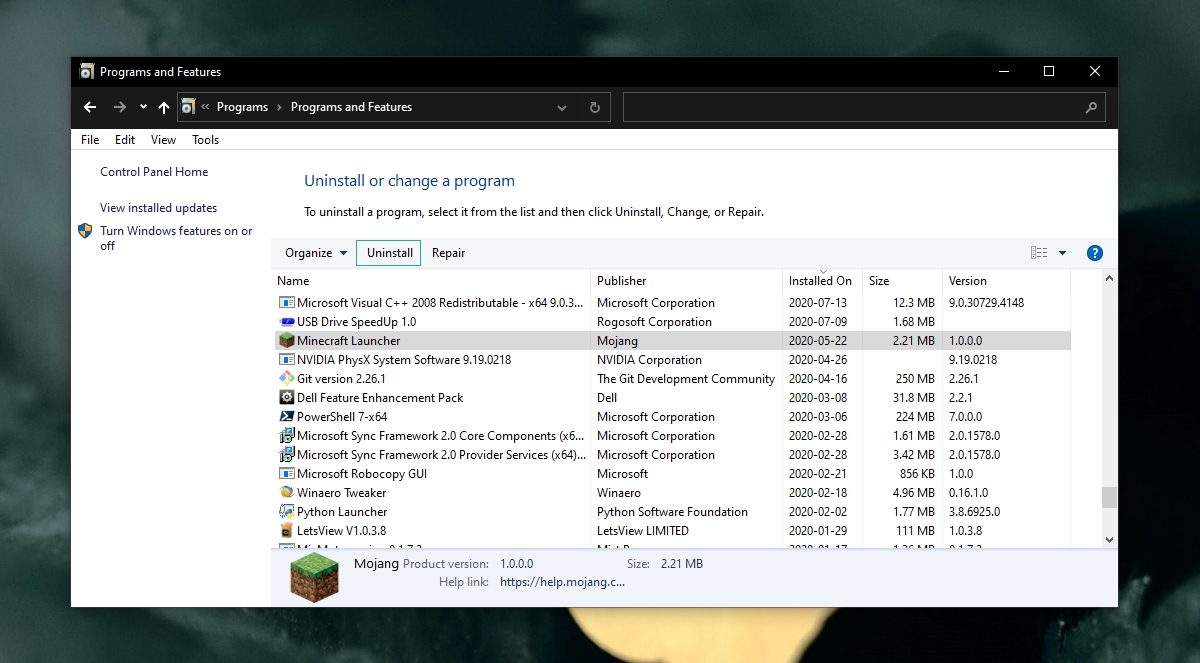 To uninstall Minecraft Bedrock/UWP;
Open the Settings app with the Win+I keyboard shortcut.
Go to Apps.
Select Apps & Features.
Select Minecraft from the list and click Uninstall.
Download and install Minecraft again.
Conclusion
The marketplace isn't essential to play Minecraft but it's home to some excellent resources. Always make sure your game is up to date, and try to stay signed into the game. It's best to avoid using VPNs when you play the game however, if you must use a VPN, disconnect it when you need to access the marketplace and connect it again once you're done.