We are reader supported and may earn a commission when you buy through links on our site.
Learn more
Find Long Lost Family Members: Here's How to Do It Fast
It's more common than ever to have estranged family members. Maybe it's your uncle who years ago moved across country and hasn't kept in touch, a long-lost cousin, or even a parent who left home when you were a child. Whatever the case may be, you may find yourself wondering how they are doing, or even what it would be like to reconnect. But where to start your search?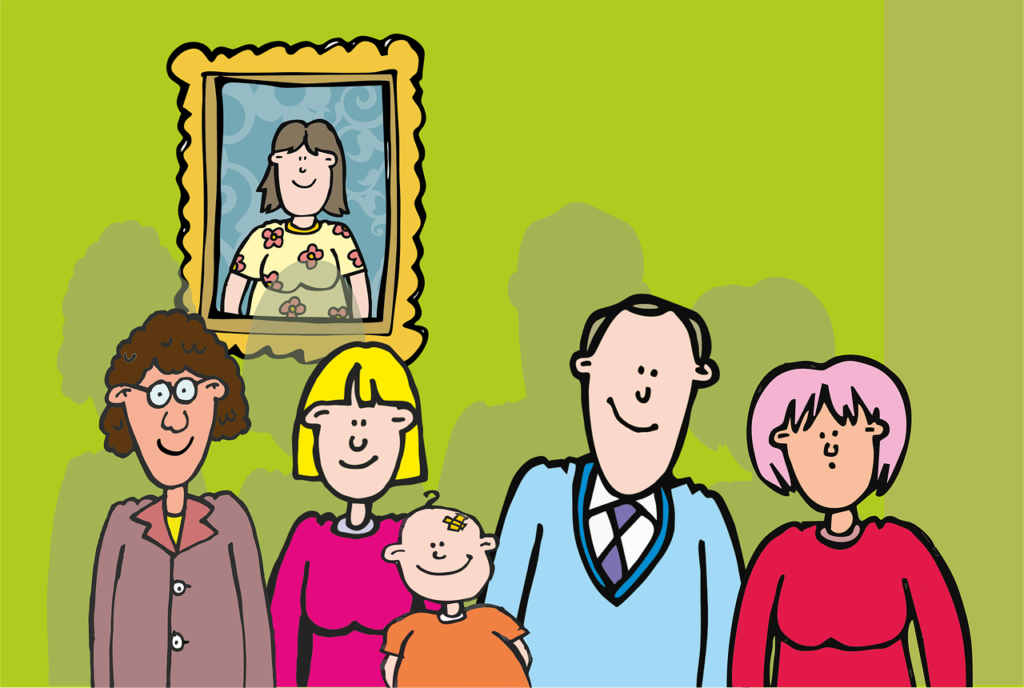 In the past, finding out about long lost family members would have been a complicated and expensive process. It might have involved a private detective, many hours poring over genealogical records, and a whole host of random phone calls. But technology has moved on and these days, finding a long lost family member is much more straightforward. In fact, background check sites make it ridiculously easy. All you have to do is enter everything you know about a person into the site and they will do the rest. In this article, we will show you exactly How to find long lost family members using a background checker. We'll even provide recommendations as to which sites are the best to use.
How to find long lost family members
If you are one of those people who is fed up with the endless speculation about that one family member who has dropped off the radar, then why not go out there and try to find them. These days it is a lot easier than you might think. A good place to start is an internet search engine such as Google. If they have anything unique about their name or personal details, the chances of unearthing something through a simple search are pretty high. And if money is no object, there are still private detectives who will be more than happy to take on the case and spend many long expensive hours manually trawling through records to try and find the person for you.
Search Over 1 Billion Public Records
Run a comprehensive background check on ...
But there is a much easier way to find a long lost family member. Through using a background checking site. background checking sites were created to help people look into the history of an individual using publically available data and information. They are great if you want to find out more about your new neighbors or that guy your wife keeps talking about from her office. But they can also help to find long lost family members or friends. With even the most minimal amount of information, they are able to search through vast quantities of information to try and find the lead you are looking for. If there is information about your long lost family member out there, a background checking site will be able to find it faster and more reliably than any other method.
Best background check services
If you are new to background check sites, you will probably be pretty surprised at how many there are out there. A quick Google search will turn up dozens of different sites all of which claim to be the best around. We've made the process of choosing one much easier by testing all the best services on the market, and taking our findings along with user feedback to produce this list of the three best background checking sites to help you find a long lost family member.
We have applied a number of core criteria which our testing and user feedback suggests are the main things you will need from a background checking site. Those core criteria are:
An extensive range of background checks – Some companies can deliver more comprehensive searches than others, depending on what sources they have access to. We have picked out only those which offer the widest possible range.
Proper research – Sadly there are a few charlatans out there who will claim to deliver in-depth research, but actually do little more than a quick Google search and then pad out the results. But all our recommended providers do their research carefully and diligently.
Search customization – In seeking out a long lost family member, the amount of information you have could vary enormously. It is therefore especially important that the site you use does the job regardless of how much information you give it.
Accurate and comprehensible reports – At the end of the process, users receive a full report detailing what information has been unearthed. These reports can vary in quality considerably, so we have only picked out those sites which deliver easy-to-understand, accurate, and readable reports.
Ease-of-Use – Most background checking sites use a dashboard to enable you to access data and manage your searches. But some of these are easier to navigate than others. So, we have tried to identify those that offer the best possible user experience.
Good Customer Support – Background checking is not an exact science, so good customer support is essential. Our recommendations all offer excellent support including notable out of hours access.
Mobile apps – We know everyone access data on the go these days, so being able to get to your search information on your mobile device is important. Therefore, all our recommended providers offer mobile apps as standard.
It is important for everyone to note that background checking is not a precise science. No background checking site can absolutely guarantee to find the person you are seeking or to get 100% of the information they provide correct. The best sites have impressive track records and high levels of user satisfaction. All of our recommendations deliver consistently positive results, and we are confident that if your long lost family member can be found, they will all be capable of finding them.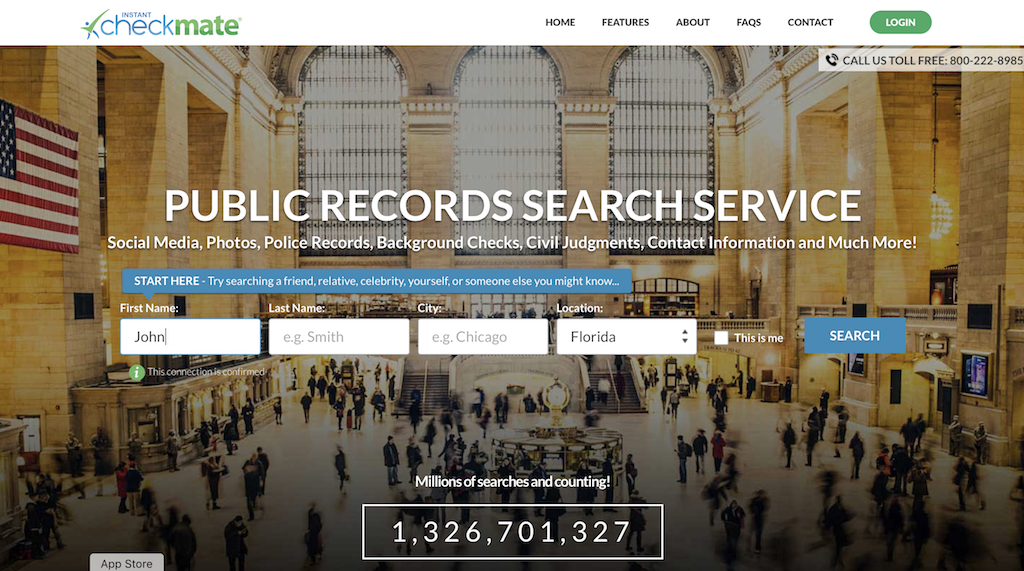 Instant CheckMate is a background checking site that our testing found to be almost inseparable from BeenVerified. They too offer two levels of service and like BeenVerified, though the CheckMate pricing structure is a little higher than average. But they say you get what you pay for, and Checkmate certainly delivers an exceptional service. For their basic rates, they will take whatever information you can provide them with and search for sex offender status, criminal records, marriage and divorce records, details of relatives, address history, and any public social media profiles.
This usually turns up plenty, but if you want more, such as financial history, court records, driving licenses and weapons licenses, you will need to pay for their premium plan. CheckMate only offers an Android app at the moment, but they do have a really nice online dashboard as well as a superb customer support service that is open around the clock. Their reports are easy to follow and nicely laid out and customer feedback we have seen is almost exclusively very satisfied with the research they have done.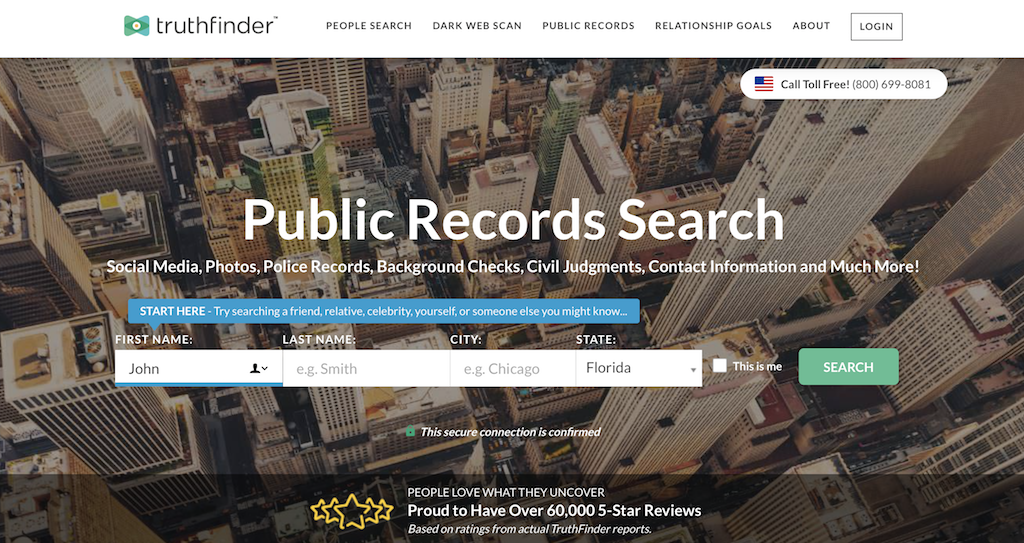 Truthfinder is another background checking site which delivers everything you need to hunt down a long lost family member. Truthfinder also offers comprehensive research service that encompasses just about every public record you can imagine. They claim to search through millions of public records and the huge range of information they can turn up includes full contact details, current and previous addresses, criminal and court records, driving records, personal information, and information about known relatives.
Truthfinder also offers a unique deep web research service too. They claim that this searches through more online and social media records than any of their rivals. Truthfinder also have a premium report service too which, for a little more, can also find details about a person's education history, voter registration records, weapons and other licenses held, and more. For their mid-range prices, Truthfinder certainly delivers an impressive service. Like Checkmate, they too can only offer an Android app at the moment too, but they do also offer 24/7 customer support, and theirs is available on a toll-free number too. If you are looking for that long lost family member, Truthfinder is another background checking site which has a high chance of delivering.
3 — Intelius
Intelius may be the last of our three recommended background checking services, but they still offer a great service for those seeking out a long lost family member. They offer a broad range of background checks at a very reasonable price. Their research is extensive and covers such areas as criminal records check, a reverse phone number lookup service, and a full public records search. From their vast range of sources, they can identify such details as a person's full contact details, address history, criminal records, financial history, property records, educational history, and plenty more besides. Intelius' attention to detail is hugely impressive and their track record backs up their claims. They have already completed more than 50 million background checks for satisfied customers from across the USA. Many of these involved helping to track down long lost friends and family members.
Intelius deploys the very latest research technology, but there is an important human element to their work too. For example, they will send an individual to search through non-digitized records in criminal and civil courthouses if necessary. Their online dashboard is well designed and simple to use and their reports are some of the best and more comprehensible we have come across. Intelius also has dedicated apps available for both Android and iOS devices too as well as a fantastic customer service team who can be contacted via email, on the phone, or via their online troubleshooter service.
Why use a background checking site instead of searching on your own?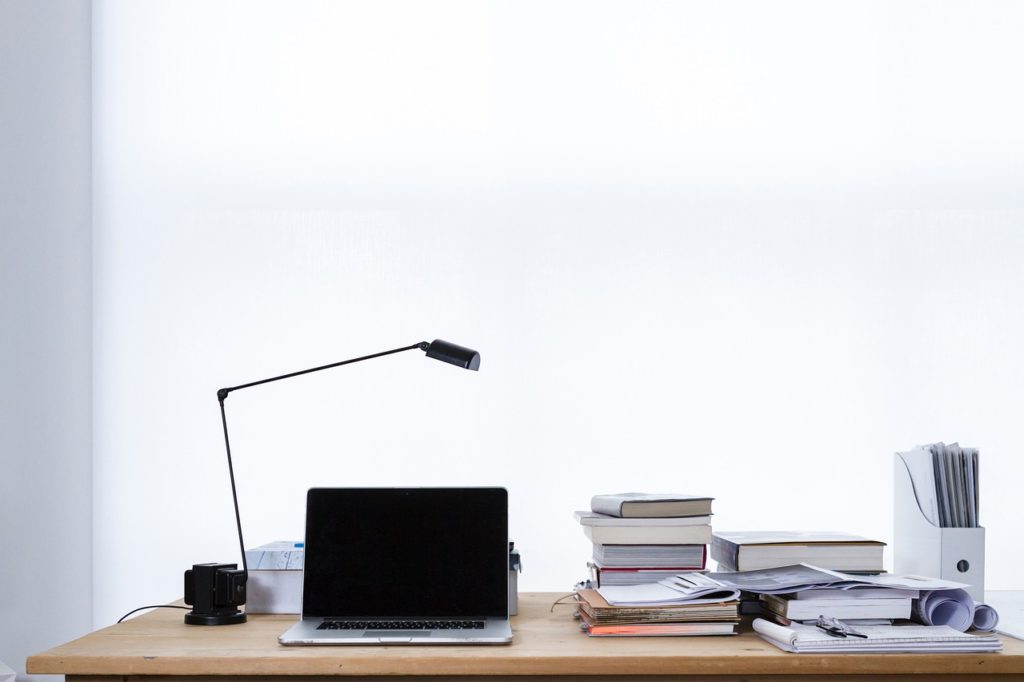 An online background checking site is a website which makes use of the latest technology to seek out information about people. It will search all publically available information sources to find as much information as possible about an individual and then collate everything into an easy-to-understand report. While different sites use different sources, all the information they will gather is 100% legally available for the general public to access. You could go and find all of this information for yourself, but the process would take many long hours and a lot of hard work. Using a background checking site simplifies and speeds up the process. They can use technology to conduct their searches in minutes which means you can get fast access to accurate information.
A background checking site can do in a few hours what would take you weeks. And they will do it more reliably and accurately than most people would be able to as well. For those seeking out a long lost family member, there are plenty of advantages to using background checking sites. They can carry out searches based on the most minimum of information and still return accurate results. They can focus their searches on the specific areas of information you want to know, and they can search national and local information across the whole of the USA. If your long lost family member is still in the USA, you can be pretty confident of finding them by using a background checking service.
Where do background checking companies source their information?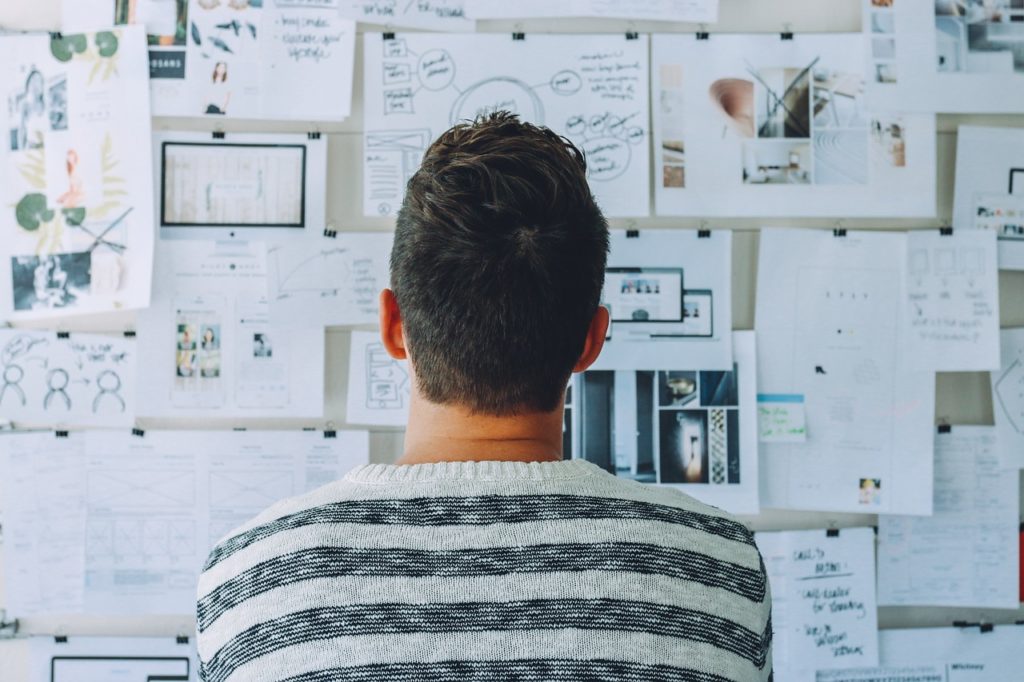 Different background checking company will use different information sources when carrying out their research. They will also vary the information sources they are using depending on what information you want to find and what details you have been able to provide them with. As a result, it is very difficult to pin down their precise sources.
But in general terms, they will search through the same types of information, all of which is freely available and already in the public domain. This could include sources as diverse as criminal records, education records, credit check records, driving records, social security data, litigation records (to reveal details of any legal proceedings they were involved in), archive records, personal references, and any information that a person has put on social media or other online sources. It is a comprehensive search process and all the background checking sites we have recommended have a long track records of successfully delivering extensive details about long lost family members.
Why are some background checks free while others have to be paid for?
If you have looked up the term 'free background checking site' you will see that there are some sites which claim to offer this service at no cost. We would urge caution when using these sites. Running a reliable background check requires the use of high tech research tools as well as a number of man-hours. These all cost money and if a site is offering to do this for nothing, there must be a catch. It is also worth noting that, while there are some local and state records can be accessed for free, any nationally retained data requires the payment of a fee in order to be accessed.
Sadly, there are some sites out there they do not deliver what they promise. Some are looking to harvest user data or even act as a ruse to plant malware or other malicious software on your device. Others will deliver a report, but the likelihood of it being accurate or based on anything more than a quick internet search, is minimal. Prices do vary noticeably between background check companies, but we would not necessarily recommend users always opt for the cheapest option. But the most expensive ones are not always the best either. When choosing a background checking site, you should be looking at whether it delivers the core criteria that you need for your search and what user experience tells you about the service they deliver. For those seeking out long lost family members, we have done this job for you. The three background checking sites we have recommended in this article are the best on the market right now to help you find that long lost family member.
Conclusion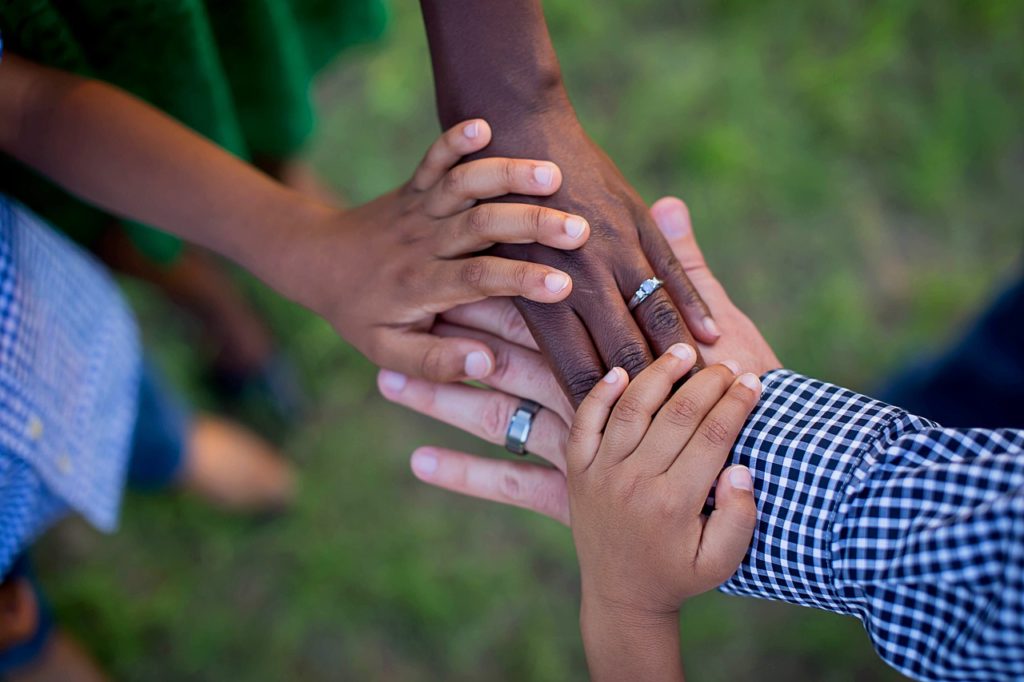 While there are other ways to find long lost family members, the advent of the internet and modern technological developments mean that the internet is the best way to search these days. And if you want to give yourself the best chance of finding someone, and do it fast, then the best way to undertake such a search is by using a background checking service. They can search an enormous number of data sources quickly and efficiently and can take even the vaguest bits of information and turn it into a positive result. Some background checking sites are better than others, so you are well advised to do some research before choosing which site to use. In this guide, we have explained why background checking sites are the best tool to use to find a long lost relative as well as recommend the top three sites on the market right now.
Have you ever used a background checking site to search for a long lost family member? Perhaps you have used one to try and track down an old friend or someone else. How did you find the experience? Did you use one of the sites we have recommended in this article? Did our advice help you in your search? We always welcome feedback and guidance from all our readers, so why not share them with us using the comment boxes below.