We are reader supported and may earn a commission when you buy through links on our site.
Learn more
Google Chrome Incognito: Does It Really Deliver Private Browsing
When you're surfing the web but want to keep your browsing history private, Chrome's Incognito seems like a great tool. Given the feature's name and description, users assume that their browsing history will remain private and their activity logs untraceable. And while it's true that your incognito browser doesn't keep track of your searches, browsing history, or cookies, the truth is a little more complicated than appearances otherwise suggest.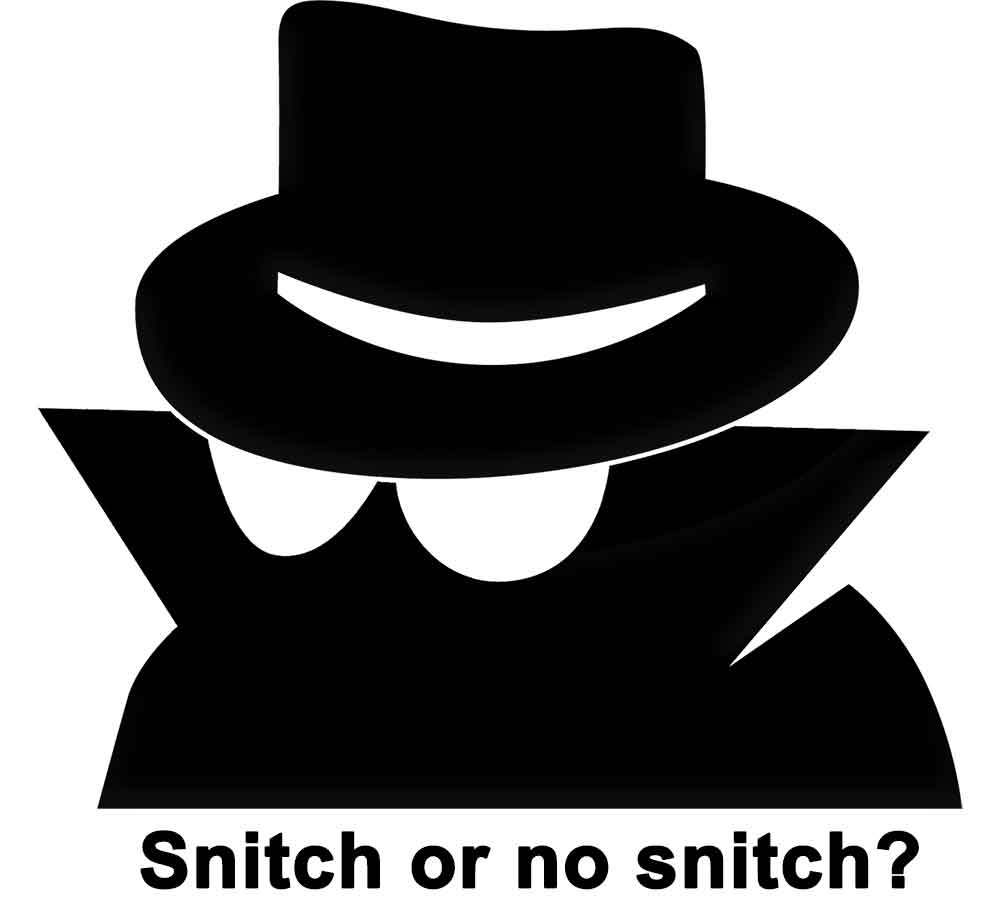 When browsing in Google Chrome's incognito mode, your data is still unencrypted. This means a lot of it is easily available to your ISP, various third parties, and perhaps even the government. The good news is that there is a way to keep data private and untraceable. Using a quality VPN will protect your data, help you beat harsh censorship blocks without getting found out, and more. In this article, we'll discuss how to pick the best VPN for your ultimate security, give you our VPN recommendations, and discuss what Google Chrome incognito mode actually does.
How does the incognito browser work?
In a nutshell, what Google Chrome's incognito mode does is hide your browsing history so that it cannot be retrieved later. This includes visited addresses, cookies, and other data that is gathered throughout your browsing session. The common misconception is that if you use incognito mode, no one can see what you are doing and you are completely anonymous online. This is not true, and here's why.
While your data and browser history will be inaccessible to those who try to view it on your computer, all your data down to every entry, including your timestamps and bandwidth, is traceable back to your IP address, making incognito mode not private at all. In fact, Google clearly states within the incognito browser that your activity may still be visible to:
Websites you visit, including the ads and resources used on those sites
Your employer, school, or whoever runs the network you're using
Your internet service provider
Unless the biggest security breach you fear is one from people around you physically, this means that incognito mode's security is nowhere near "secure". People can still trace what you do online to you – and unless you encrypt your data with a VPN, the government and other third parties will be able to view it easily.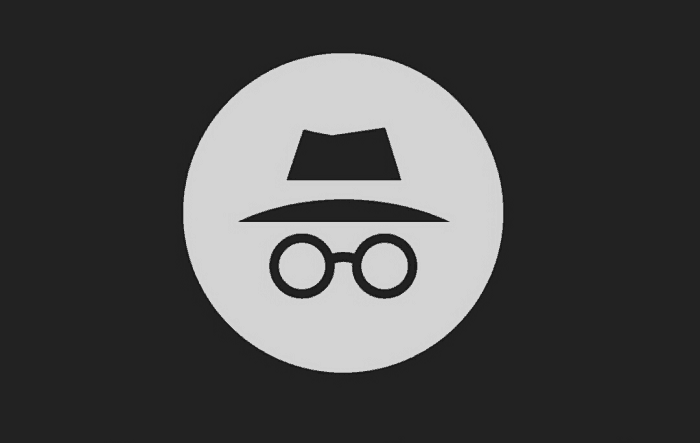 Google Chrome's incognito mode does not store your private browsing information, but your data is still up for grabs to interested third parties with trained professionals. Below, we have outlined how the incognito browser is not safe, and who can gain access to your personal information.
Your ISP
It's true – if a person physically attempts to retrieve your browsing history when you've been surfing the web in incognito mode, they won't find any entries. However, since this private mode only affects your system and not your connection, your ISP can get its hands on your traffic information all the same. Since ISPs store logs on your traffic and are sometimes known to send your data to interested third parties (e.g. the government), your online activities are still being tracked. This is where a top-of-the-line VPN comes in – strong encryption and a solid no-logging policy will ensure that this is a situation you will never find yourself in.
Your employer
Similar to your ISP, your boss is just as likely to come across your online history even if you've been browsing in incognito mode. When someone is using the company WiFi, it's easy to get your hands on their personal information and trace it back to their IP. This is why you should never assume that your employer cannot see your online activities in incognito mode, even if you are browsing on your personal device in private mode.
Websites you visit 
It's a known fact that websites like Google, Facebook, and even Twitter keep track of users' personal information and search history. This doesn't change when it comes to incognito mode. These sort of websites tend to store your information and use it for targeted ads next time you are browsing online. While cookies are not usually saved in incognito mode, specific actions will still save your information. For example, you may have noticed that even when logging into a website after having done it once in incognito mode, the autofill still gives you a suggestion for your username and password.
So what are the benefits of using incognito mode?
While incognito mode isn't a good tool for real privacy, it is useful for some things. Firstly, since cookies are not saved in incognito mode, you can save yourself some money on flight tickets, hotel and shopping deals, and more. Your IP address may still be trackable, but these websites have no way to access your search history, and in turn, spike your prices for services. Another major benefit is that you can access several accounts at once, one on incognito mode and one in a regular browser window. For example, if you need to access two Gmail accounts at once, this is a very simple and fast way to do so without having to log out of one account in order to sign into another.
Last but not least, incognito mode is a surefire way to protect yourself from computer lurkers. While behind the scenes the process is more complicated, leaving security loopholes in one too many places, incognito mode will ensure that when someone tries to physically access your browsing history, they won't be able to find anything. Your ISP, the government, and even your employer can possibly still access your online data, but if someone starts sifting through your browser for information, the browsing history will be clear.
How to pick a VPN for ultimate online security
We have narrowed down the most important VPN criteria down to the five points indicated below. Prioritizing these features will allow you to make an informed decision so that you can make the most of signing up for a VPN service.
Strong encryption – Google Chrome doesn't encrypt your data, so you need a VPN that does. Look for 256-bit AES encryption to ensure your identity and online activities always remain private.
Zero-logging policy – The best VPN providers have strict zero-logging policies covering everything from your personal information to timestamps and browsing history. This security measure will ensure that no one from the government to cybercriminals can get their hands on your data or trace it back to your identity.
Server network – the more servers a VPN provider has in its network, the more options you'll have when it comes to choosing an IP address. Since masking your real IP address is one of the security layers of a VPN service, this feature is important.
Speed and bandwidth – the last thing you want to do is have your connection slowed down or run out of bandwidth. Choose a provider with fast connection speeds, unlimited bandwidth, and unlimited server switching. This will enable you to use the service all day, every day.
Device compatibility – depending on whether you are home or on the move, you may want to use a VPN service on multiple devices. Choose a provider with software for multiple operating systems in order to protect your data on all devices.
Our VPN recommendations for Google Chrome
Take a look at our top VPN recommendations for keeping your data secure at all times.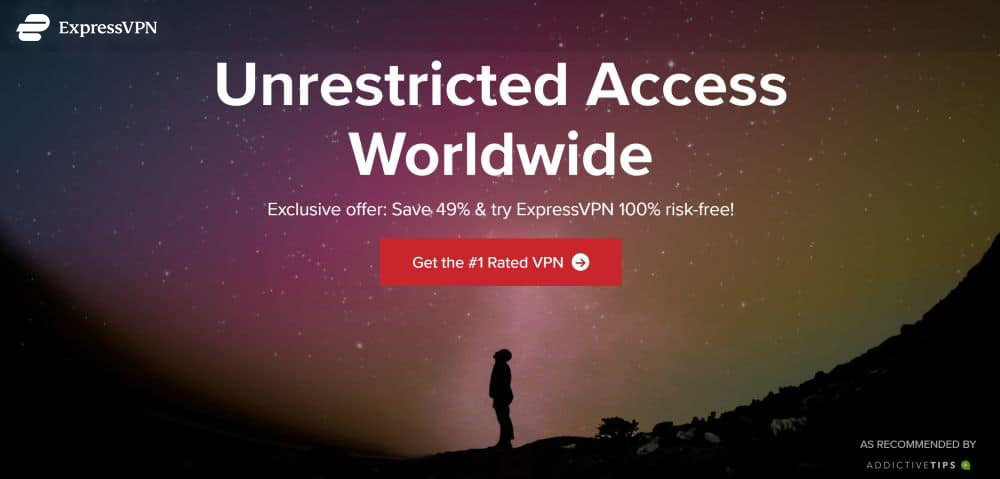 ExpressVPN is our number one choice when it comes to top-of-the-line security features. Best known for its speed, ExpressVPN uses 256-bit AES encryption which is incredibly hard to break – even for a government or corporation. Specific encryption protocols include UDP and TCP, which combine speed and security, as well as censorship-beating SSTP. Furthermore, ExpressVPN has a strong no-logging policy on traffic, DNS requests, IP addresses, and even browsing history, meaning nobody can get their hands on any data that can be traced back to your device or identity. Even better, ExpressVPN is based in the British Virgin Islands. Since it's outside UK jurisdiction, it's exempt from the Five, Nine, and Fourteen Eyes surveillance agreements, so your data will never be a part of information exchanges between major governments.
Along with its strong privacy features, ExpressVPN is one of the fastest providers on the market – just as the name suggests. With 2,000+ proxy servers in 94 countries, connections are always fast and latencies low. As an added bonus, you get a massive range of IPs and server types to choose from. ExpressVPN doesn't use speed caps or place limitations on bandwidth, which means you can all of these as much as you want without running out of resources. All users have the option to connect up to three devices with one account, and the service is available on all major operating systems including Windows, Mac, Linux, Android, and iOS.
Pros
Unblocking Netflix USA, iPlayer, Amazon Prime
Super fast, reliable connection
OpenVPN, IPSec & IKEv2 Encryption
No logs for personal data
24/7 Chat Support.
Cons
Slightly more expensive than some other options.
Read more about the benefits of using this service in our full ExpressVPN review.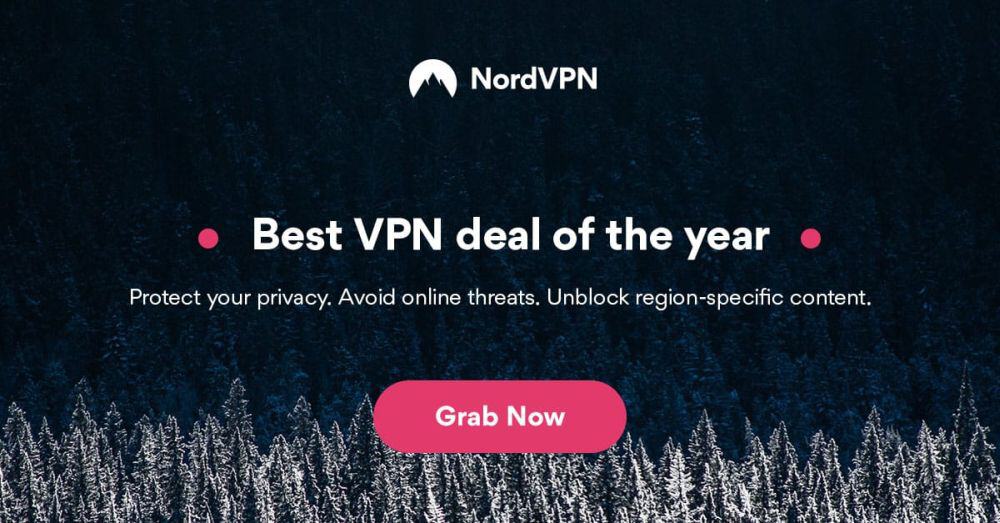 NordVPN is one of our top choices due to its advanced features aimed at providing security and beating censorship without sacrificing ease of use. With 5,232 servers in 62 countries, NordVPN has one of the biggest networks in the industry – and it's still expanding. Some of these servers are unique, like the Double VPN nodes that route your data through two proxy servers, adding an extra layer of encryption to your connection. Speaking of encryption: NordVPN uses 256-bit AES keys with more combinations than there are atoms in the universe to protect your data. Furthermore, the provider has one of the most complete no-logging policies out there, covering everything from IP addresses to timestamps and bandwidth. Throw in security extras like an automatic kill switch and a DNS leak test, and you get one of the safest VPNs in the industry, period.
As full of features as it is, NordVPN never overwhelms you to use. The software sports a straightforward, attractive user interface that's great for beginners and advanced users alike. Apps are available for all common operating systems, with manual instructions for multiple routers, the PS4, various Xboxes, and more devices. Last but not least, you get up to six devices simultaneously so you can protect multiple devices and other household members too.
For more information, check out our full review of NordVPN.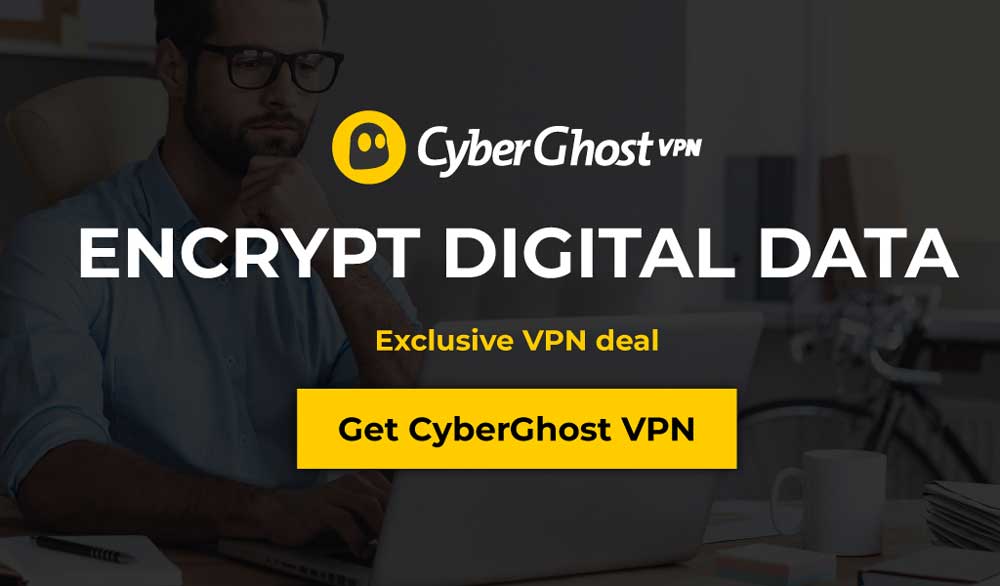 CyberGhost security features start with encryption that uses military-grade 256-bit keys on all data. This security standard is so tough it'd take the world's strongest supercomputer millions of years to crack, making your data very well-protected indeed. Encryption protocols include UDP and TCP via OpenVPN, as well as lightning-fast L2TP/IPSec. In addition, CyberGhost employs an immaculate zero logging policy that covers almost all data, even your email address, meaning that your activities are practically untraceable to your identity. As a third layer of protection, a large server network with 3,100+ servers in 59 countries gives you a large number of regional IPs to spoof without using your real address. CyberGhost also has an in-built connection guard and kill switch – added security features that further protect your data, even if your VPN connection drops.
While CyberGhost provides an ideal balance of speed and security, one of its main appeals is its ease of use. The app takes moments to download and install, and the minimalist display allows you to easily set up and navigate all your VPN features. You have the option to choose from six different profiles, including "unblock basic websites" and "protect my Wi-Fi connection". These profiles are automatically preconfigured with the appropriate settings for the use case, which saves you time manually setting up the VPN. CyberGhost is available on all major operating systems and devices, including Android and Chrome OS.
Pros
Works with Netflix, BBC iPlayer without breaking a sweat
Over 5,400 servers in 61 countries
Zero leaks: IP/DNS/WebRTC
No logs and encrypted connections for total privacy
Live chat support is available.
Cons
Some servers can have average d/l speeds
Sometimes slow in procesing refunds (but always do).
Read our full review of CyberGhost here.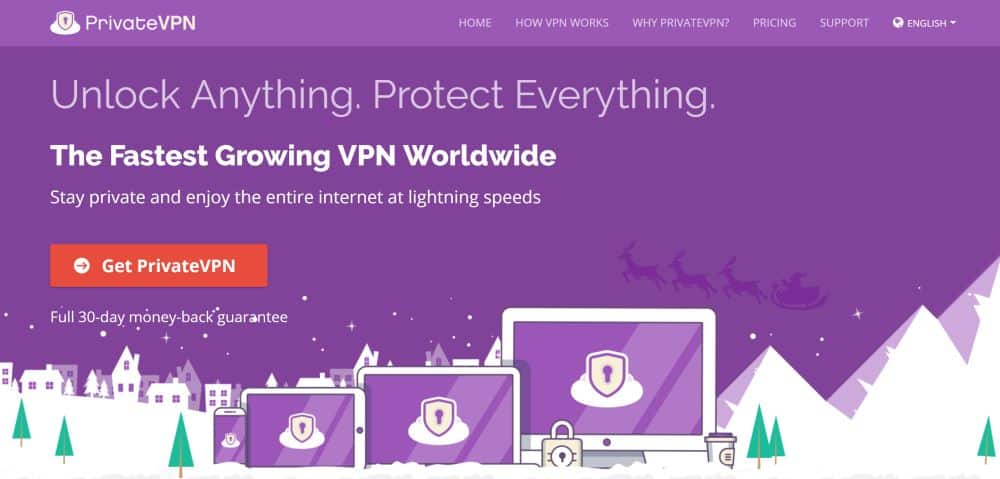 PrivateVPN, as indicated by the name, keeps your data secure whether you are shopping, browsing, or streaming. The provider uses 2048-bit keys with AES-256 technology, generating keys that are virtually unbreakable. Furthermore, the VPN's logging policy ensures that none of your information is stored in the provider's system, including your IP addresses, timestamps, and traffic information. As a final layer of protection, PrivateVPN is based in Sweden: a country that is known for respecting users' privacy and giving them control of their data. Moreover, there are no government regulations requiring PrivateVPN to keep logs on your data, so any logs that do get kept are safe.
PrivateVPN has apps for all popular operating systems, and these are as friendly as the service is secure. The simple software design means that connecting and getting the features you need is easy. Furthermore, the provider has dedicated apps for a wide variety of devices and platforms, with installation guides available for each and every one. This means that beginners will find it almost just as simple to install this VPN as users who have previous experience. PrivateVPN has both instruction articles and person-to-person assistance in order to help you with your questions or problems at all times.
Take a look at our full PrivateVPN review.
PureVPN is a top-tier VPN provider that has some of the most sophisticated features out there. Your data is protected with 256-bit encryption, making it practically impossible for anyone to view it – even if they manage to access it. Furthermore, PureVPN's Ozone technology protect your device and data, 24/7, even when you're offline. Between these features and a comprehensive no-logging policy, criminals, governments, and corporations will all find it extremely difficult to crack your data. There are also extras, like the internet kill switch that ensures your privacy remains intact at all times by shutting down your internet should you ever get disconnected.
PureVPN has a massive network of 2,000+ servers covering virtually every location in the world; 140 countries to be exact. This means that you have plenty of options in terms of location and speed. Furthermore, there are no limitations on bandwidth, speed, or even server switching, enabling you to use the VPN at all times. The provider even gives you five simultaneous connections per account, so you can stay online on all your devices (or as a family) at all times.
Conclusion
While most people rely on incognito mode for ultimate privacy, things are a little different to what they seem. Private mode can get you cheaper flights and hotels, better shopping deals, and access to multiple accounts at once. Furthermore, it will ensure that no one physically goes through your browsing history on your device. However, in order to keep your data reliably protected at all times, you need a VPN with strong security features. By opting by one of our recommended providers, you will grant yourself a myriad of benefits that come with using a VPN service.
Leave us comments down below about your experiences with Google incognito mode!