We are reader supported and may earn a commission when you buy through links on our site.
Learn more
Best VPNs to Get Static IPs and Control Your Online Identity
It's definitely possible to get a static IP with a VPN, though only a handful of providers offer this functionality. It's a shame too, because the benefits to privacy and access to the free and open Internet are enormous. Today's guide will cover the best VPNs that offer static IP addresses, plus how to make good use of one.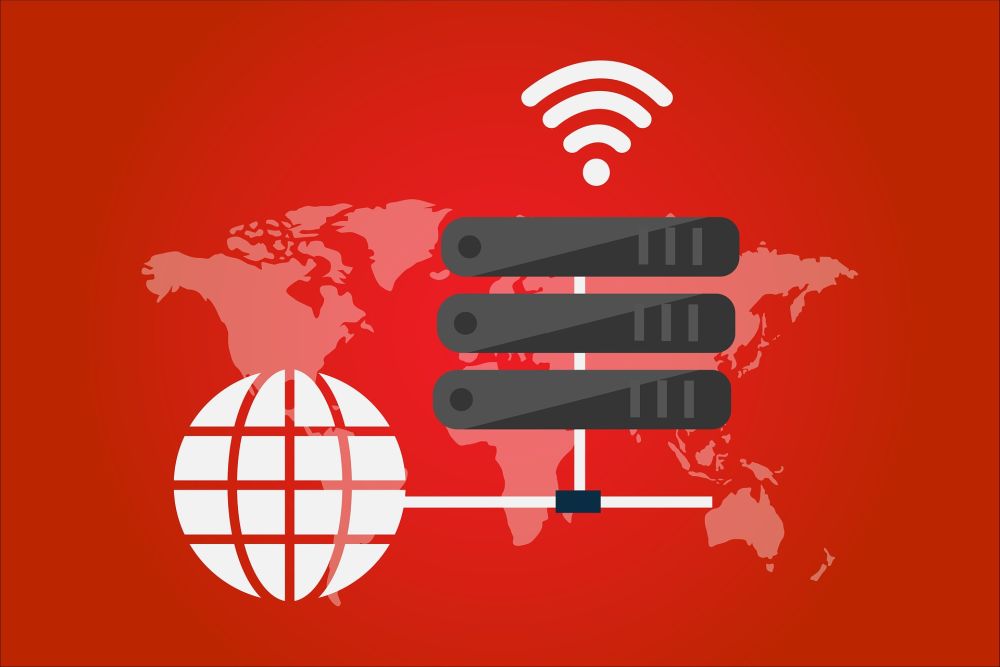 If online privacy is important to you, chances are you've researched finding a static IP address once or twice. VPNs with static IPs give you an extra layer of reliability when it comes to accessing online content. You won't have to worry about finding your IP address banned due to another anonymous public user. Instead, it's just you, a private connection to the internet, and your safe static IP address.
The few VPNs offering static IPs also happen to be the very best in the business:
N
Best for Static IPs – When it comes to spoofing your IP, no other provider comes close to NordVPN. Get the widest range of static IPs, protected by the strongest encryption.
s
Medium-weight network built on modern infrastructure for great security and performance. Static IPs, blanket obfuscation, leak protection, and more.
pr
Offers a ton of mileage out of relatively few servers. Provider owns and operates its entire network.
pu
Wide-reaching server network encompassing more countries than any other.
Confused about static vs dynamic IPs? Not sure how you would even use a static IP address with your VPN? Don't worry, we've got all the answers you need, along with the best VPNs for static IPs. Read on to find out more!
30-days money back guarantee
Basics of IP Addresses
An IP address is a series of unique numbers assigned to every device that connects to the internet. Your smartphone will have an IP, so will your computer, your tablet, your game console, even your smart refrigerator. An IP address is a lot like a mailing address, as without them data could never find its way from the internet to your screen.
Pros and Cons of IP Addresses
While the system of IP addresses currently deployed in the world is surprisingly efficient, it's not without its drawbacks. IPs were conceived long before online privacy was a major concern. While they're extremely useful for delivering data, the catch is they can also be used to track a user's location. Every IP address essentially has an embedded code that points to a country and city. If someone knows your IP, chances are they can find you on a map.
Another drawback of the current IP address system is it's easy to use for censorship purposes. If a website doesn't want to display certain content to people in a different country, it's easy to set up a system that denies access or shows alternate information to select IP addresses. Netflix famously uses this to prevent most users from accessing videos from outside their home country.
The good news is it's not all gloom and doom. IP addresses aren't hard-wired into place. You can, in fact, change your IP by using a proxy or VPN service, and it requires almost no effort at all. This is a fast and easy way to protect your privacy and uncensor the web.
IP Addresses and VPNs
One of the key advantages of using a VPN is the ability to change your IP address. These virtual IPs allow you to surf the web safely and anonymously, preventing things like trackers or censorship blocks from affecting you.
VPNs change your IP address by sitting between your device and the internet. When you have VPN software active, your connection passes through your modem and through your internet service provider, like normal. The ISP then routes your traffic through your VPN. Here, the VPN service changes your IP address to match one of their local, shared IPs. Your request is then completed using an anonymous set of numbers.
Static IP vs Dynamic IP
Almost everyone reading this sentence will be using a dynamic IP address. Service providers use dynamic IPs and most VPNs by default use dynamic IPs, as well. In this model, each time you connect to the internet you're assigned a new IP, it's that simple. This is largely transparent unless you host content on your device or engage in a lot of online gaming, so for the most part, dynamic IPs are fine.
With VPNs, the story is a little more complex. Because hundreds of people are accessing the same IP every day, and because those users connect through anonymous channels, the odds that some sort of abuse is happening can increase dramatically. IPs that abuse sites are likely to get blacklisted and blocked. If you've ever tried to access WhatsApp or an online shopping site through a VPN's IP address where someone was abusing their anonymity, you'll know exactly why this is frustrating.
Having a static IP with a VPN protects you from this vulnerability. Your IP address stays the same each time you connect, and public figures won't be accessing it all the time. And because it's with an anonymous service, you can connect without sacrificing your privacy.
Best VPNs for Static IPs
VPNs create a private tunnel between you and the internet by encrypting everything as it leaves your device. They also provide anonymity through virtual IP addresses, allowing you to bypass censorship blocks and unlock new movies from Netflix or Hulu. Adding a static IP to your VPN is just icing on the virtual cake.
Not every VPN service offers static IPs. We've selected some of the top VPNs below that let you connect to the internet with lightning-fast speeds, perfect security, and an affordable static IP address.
Benefits of VPNs with a Static IP
Having a static IP with your VPN means you're in control of your online identity. Below are some of the most notable benefits to staying anonymous while keeping a persistent IP address.
More secure online banking – Restrict access to just your IP and your bank account is much safer.
Reputation protection – Ensure all online services see you as you, not a public IP.
Remote access – Set up your static IP for secure remote access to your home network.
Secure FTP transfers – SFTP connections often require a static IP.
Two-factor authentication – Lock down almost any online account with 2FA and your static IP.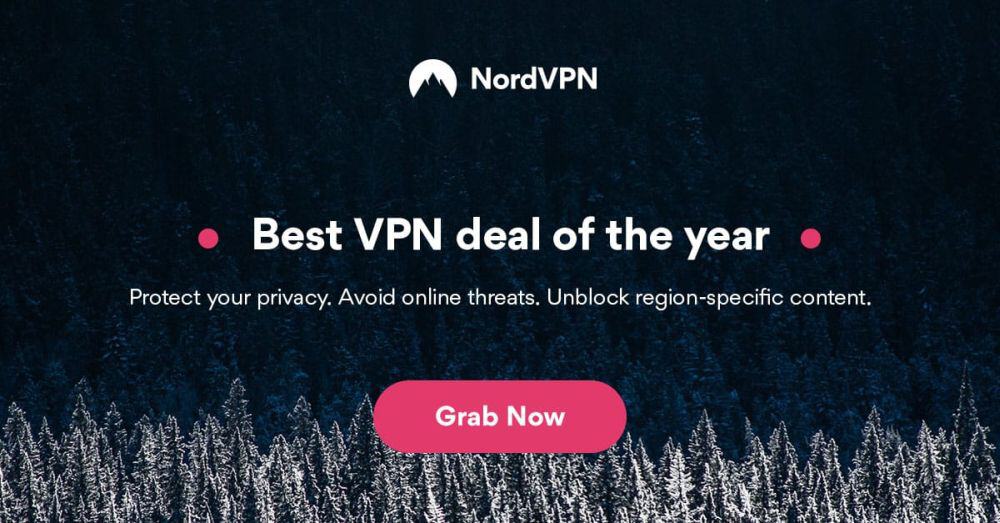 NordVPN is one of the best VPNs on the market. It also happens to be one of the best VPNs for static IPs. When you sign up for an affordable plan with NordVPN you get access to one of the largest server networks in the industry: over 5,400 servers in 59 different countries, more than twice the size of the nearest competitors. This gives you plenty of options for fast and secure a connection to the internet. It also gives you some unique features not found in any other service, including DDoS protection, onion over VPN, and double VPN encryption.
NordVPN's thorough zero-logging policy on bandwidth, traffic, time stamps, and DNS access ensures your activity remains safely hidden, and both automatic kill switch and DNS leak protection features work hard to keep your daily identity secure. 256-bit AES encryption keeps every packet of data locked down tight for a sturdy foundation of online anonymity.
The dedicated IP service provides a static IP in four different areas: U.S., Germany, UK, and the Netherlands. This service is available on a yearly subscription at an affordable flat fee. NordVPN guarantees that with a static IP from their VPN, you will be the only person using the assigned address.
Read our full NordVPN review.
Pros
Very fast speeds make this a strong choice for 4K streaming
5,400+ servers globally
Tor over VPN, double VPN
"Double" data protection
24/7 Chat Support.
Cons
Not much
Sometimes slow in procesing refunds (but always do).

Surfshark is a thoroughly modern provider, launched in 2019. They offer all the most advanced privacy provisions, and that includes static IP addresses. There are 32 connections in 5 countries, including the UK, US, Japan, Germany, and Singapore. Sure, there's still room for these numbers to grow (the total network just peaks out over 800 servers in 50 countries total). But these are some of the most useful virtual IPs out there, and Surfshark is constantly adding new servers.
Connections are established through OpenVPN, IKEv2/IPSec, WireGuard, or Shadowsocks (Windows only), and encrypted by the unbreakable 256-AES-GCM encryption cipher. What's more, any server can also activate obfuscation for hiding your VPN traffic–a unique feature most VPNs don't offer.
Surfshark takes your privacy seriously, and maintains one of the industry's most transparent no-logging policies. Moreover, their diskless infrastructure prevents storage of your metadata, so they couldn't log even if they wanted to.
Pros
Reliably unblocks Netflix US, UK, Japan, and more
Unlimited server switching
VPN obfuscation on any server with special Camouflage function
Logging policy independently audited and verified
24/7 live chat ensures maximum uptime.
Cons
Server network is not nearly as expansive as major competitors
Power users may wish for more settings to fiddle with.
Read our full Surfshark review.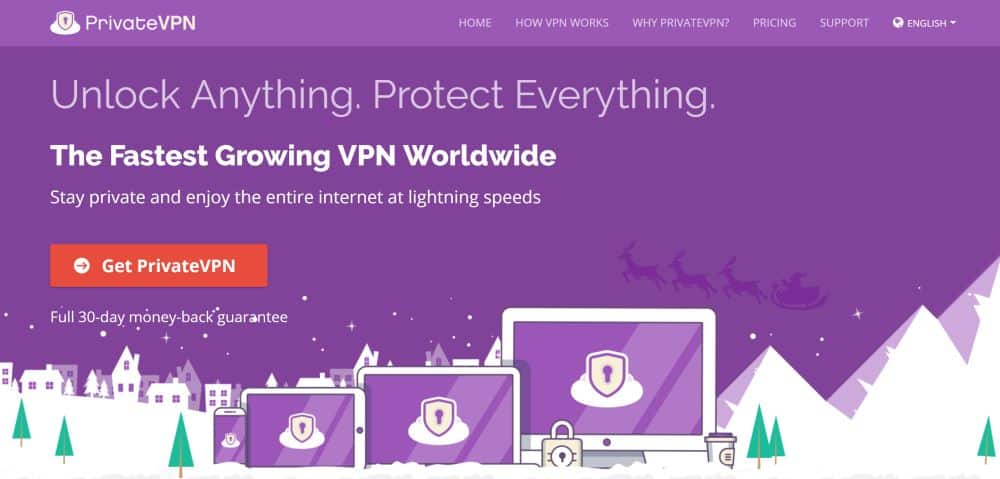 PrivateVPN is one VPN that's absolutely true to its name. The service focuses on security above all else, delivering a private, safe, and anonymous online experience without sacrificing much in the way of speed or usability. PrivateVPN runs on smartphones, desktop PCs, and even Fire TV, and its app interface is sleek and lightweight, making it incredibly easy to log in and connect.
This premium provider runs a strong network of 150+ servers in some 60 countries, just enough to provide the location variety you need. PrivateVPN locks down all of your data with 256-bit AES encryption, keeps your connection safe with an automatic kill switch and DNS leak protection, and features a zero logging policy on all online traffic, setting the perfect foundation for a wonderfully private online experience.
PrivateVPN offers shared public IPs (like all VPNs), along with a unique dynamic dedicated IP address system. This lets you connect using a pseudo-static IP from a limited set of locations, delivering many of the benefits of a dedicated IP without costing users extra.
PureVPN offers an absolute treasure trove of exciting and useful features. Like most VPNs the service keeps your data safe and your identity secure on a wide variety of devices, that's a given. But PureVPN goes the extra mile and provides built-in features such as malware shields, app-blockers, DNS website filters, and anti-virus protection in a single lightweight package. All you have to do is install the VPN app and you get all of these bonuses included!
The server network is fast and reliable, with over 2,000 nodes in 14o+ locations around the globe. Data that passes through this network is secured with 256-bit encryption and protected by a strong zero-logging policy on traffic. Smart DNS leak protection and an automatic kill switch on the company's software further protects your identity from accidentally being discovered.
PureVPN has one of the most affordable dedicated IP services around. You can include an added static IP into your subscription for just a few dollers per month, less than a third the price of some of its competitors. Static IPs are also available in a wide variety of countries, including Australia, Canada, Hong Kong, Germany, Malta, UK, U.S., and Singapore. You'll gain all the benefits of a stable IP address without having to break the bank to get it.
Read our full PureVPN review.
How to Add a Static IP to Your VPN
If your VPN service offers a static IP address service (often called "dedicated IP"), you'll need to manually add it to your account before you can use it. Many VPNs list this as an add-on feature when signing up for an account. If they don't (or if you already have an account with a good VPN) you'll simply add it separately.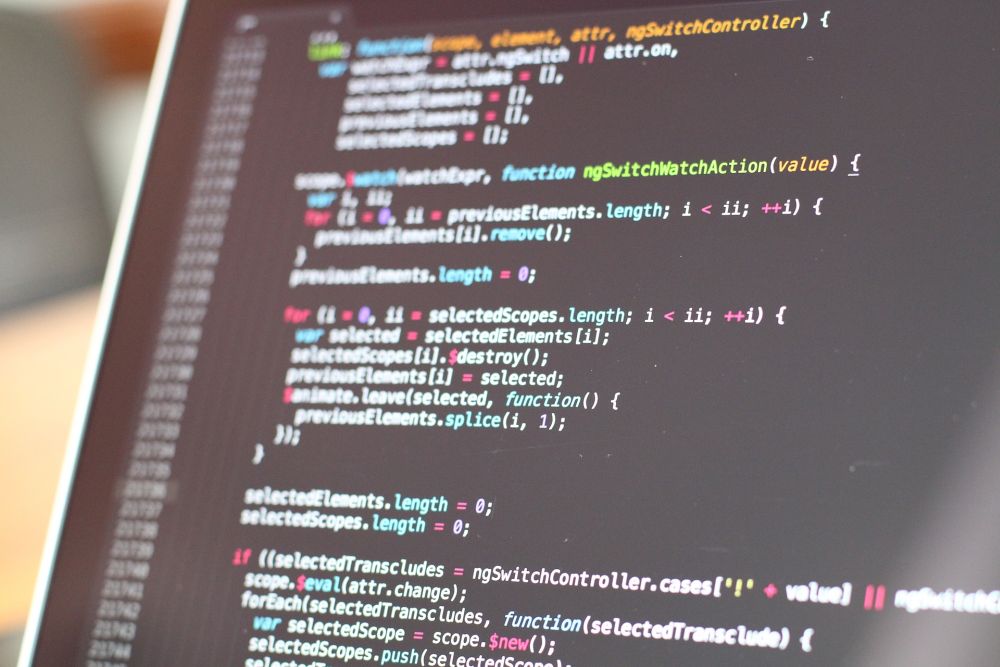 This process will vary depending on the service you're using. Below we'll cover the basics of adding a static (dedicated) IP address to the VPNs we recommended above.
Dedicated IP Address with NordVPN
With an active subscription to NordVPN, you can add a dedicated IP address with just a few clicks. Visit their home page and sign in with your credentials. You'll be taken to the NordVPN dashboard. At the very top is a section labeled "Additional Services". Beneath that is a red button that says Get Dedicated IP.
Click the dedicated IP button, then confirm the request when a new window pops up. You'll be able to choose your static IP location shortly and will then be charged an additional fee per month based on the cost of the added service.
Using Static IPs with PrivateVPN
PrivateVPN's pseudo-dedicated IP works a little differently than other services. You don't need to add it to your account or pay extra to access it. Instead, simply connect to one of the dynamic dedicated IP servers from the app's server selection menu. You will then receive an exclusive static IP address that will remain yours for as long as you stay connected.
Getting a Static IP with PureVPN
Sign into the PureVPN member's area from the main website. On the list to the right, choose the Pricing tab located near the bottom. You will then see a list of plans at the center of the screen. Below is a section marked "Select Addons", with Dedicated IP listed just below that. Choose the option, complete the payment process, and you'll be able to choose a static IP and use it right away.
Conclusion
Dedicated (static) IP addresses are simple but clever solutions to some of the problems of shared anonymous IPs. They let you add extra security to many of your online activities, they provide speed and privacy, and they're extremely easy to use. Not all VPNs offer static IP address services, but with our recommendations above, you can cut to the chase and start surfing right away.
What will you use a static IP address for? Does your current VPN offer it as an option? Let us know in the comments below!