We are reader supported and may earn a commission when you buy through links on our site.
Learn more
Unblock WhatsApp and Use It Without Restrictions: Works in Your Country?
If you live in a country with limited Internet freedoms, you may need to use a VPN in order to unblock WhatsApp. In today's article, we'll talk about why (and how) messaging services get blocked, plus what you can do to restore access to your favorite apps. You'll also learn about the best VPN providers for fast, secure WhatsApp access.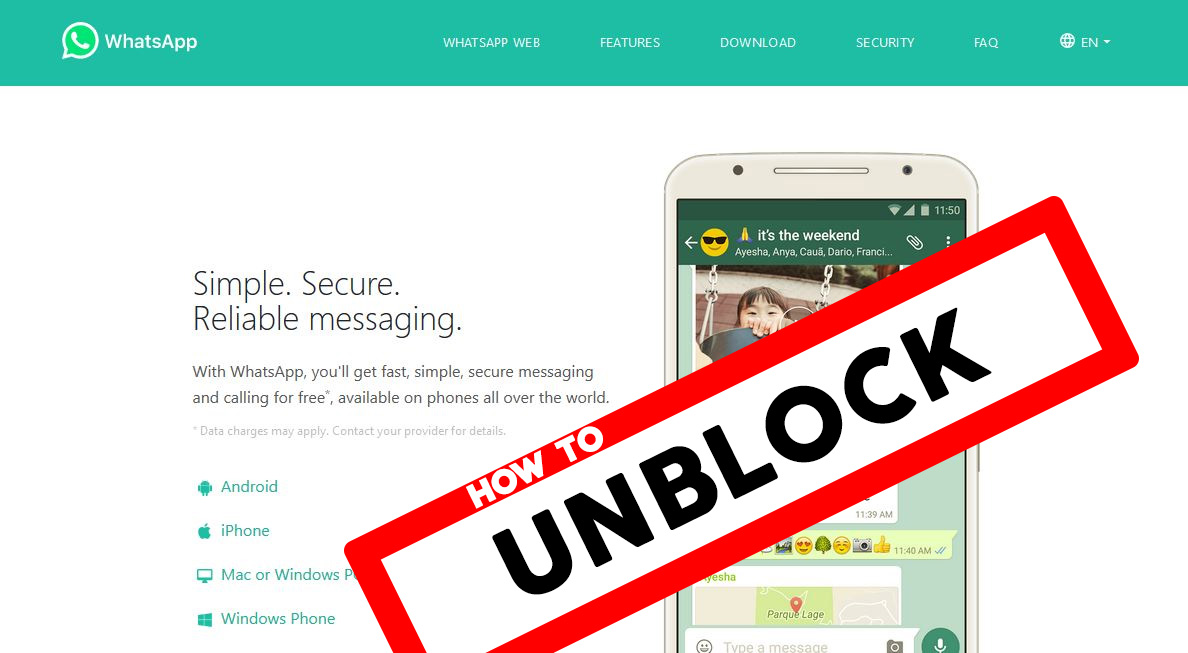 WhatsApp has become so popular in recent years that it's hard to imagine being without it. People use the app for staying in touch with friends and family, for business communications and work collaborations, and so much more. Although the app is not totally secure, it is encrypted and is secure enough that most people feel happier using it than using other communication methods which can easily be tracked. As the most used messaging app in the world, it's an essential tool for everyday life in the digital age.
Don't let your government block out WhatsApp, beat censorship with these VPNs:

NordVPN – Best WhatsApp VPN – A massive server network, fast speeds, and a plethora of privacy features make NordVPN the most reliable way to unblock WhatsApp anywhere.
Surfshark – Younger than its competitors, but full of modern security provisions which make mincemeat of government restrictions.
ExpressVPN – Blazing fast network speeds and powerful tunneling make this a great choice for unblocking WhatsApp
CyberGhost – An all-rounder with special provisions for unblocking sites and apps.
However, governments are not always happy that their citizens have the opportunity to contact each other freely in an encrypted and relatively secure way. When a government is seeking to quash news stories or to stop activists from communicating with each other, they may choose to block WhatsApp either temporarily or permanently. When that happens, the WhatsApp service will no longer work anywhere in the country where it is blocked.
Fortunately, there is a way to unblock WhatsApp using a VPN. If you are concerned about WhatsApp blocking, read on to find out how to unblock WhatsApp and use it freely anywhere.
30-days money back guarantee
How WhatsApp Gets Blocked
There are some places, like China, which include WhatsApp as part of an extensive internet censorship effort that encompassing the blocking of many popular websites like Facebook, YouTube, Google, and so on. It might not surprise you, then, to learn that WhatsApp has been blocked in China for many years. However, other more liberal countries have also blocked WhatsApp too. In Brazil, for example, where internet freedom has traditionally been quite good, WhatsApp was blocked by government order twice, in 2015 and in 2016. This happened due to a disagreement between the government and Facebook about the management of data related to cybercrimes.
RELATED READING: How to stop Facebook from tracking you
This shows that it isn't just countries with lots of internet censorship that block WhatsApp. The service can be blocked at any time for a wide range of reasons, and just a few of the countries which have blocked WhatsApp temporarily or permanently include: Turkey, Brazil, Egypt, China, Bangladesh, Saudi Arabia, and Uganda. There are other countries where WhatsApp can be used to send text messages but the voice calling feature is blocked in order to protect local telecom businesses, such as Morocco, Bahrain, and the United Arab Emirates.
When a government decides to block WhatsApp in whole or in part, they can send an order to all the ISPs in their country to prevent users from accessing the service by putting a block on connections to the app. The ISPs then must legally comply with this order and redirect any traffic from users attempting to access the service to a blocked notification. This means that the app becomes unusable on any internet connection within the country.
Use A VPN To Unblock WhatsApp
There is a way to unblock WhatsApp and to use it freely even in a country where the service is blocked, and that's to use a virtual private network. A VPN works by installing a piece of software onto the device that you use to access WhatsApp, like your tablet or phone. This software then encrypts all of the data that your device sends over the internet, and forwards this encrypted data to a server located somewhere else in the world. At this server, the data is decrypted and sent to its destination.
Because of the encryption, it becomes virtually impossible for your ISP to see which apps or websites you are sending data to. The VPN passes this encrypted data stream through one of its many proxy servers, where it is decrypted and the assigned an IP address from the server's country, masking your real IP address (and therefore location). This process allows you to get around censorship and blocks as your traffic is routed via another country where those blocks are not in place. This means that if you connect to a VPN and then open up WhatsApp, you'll be able to use the service freely – including both text and voice messaging – even if it is blocked in your country.
In addition to letting you unblock WhatsApp, a VPN also lets you get around censorship and access blocked web pages through the same method. Using a VPN will also improve your security by protecting you from hackers on public wifi networks and from vishers and other cyber criminals. Best of all, the encryption used by a VPN means that your government and your ISP won't be able to spy on your internet activity and your data will be kept private.
How To Choose A VPN Provider
If you want to be able to unblock WhatsApp and unblock other websites too, then you need a VPN. But there are many, many VPN providers out there and you might not know which one is right for you. Sometimes users are tempted to go for a free VPN to save some cash but these free services can be very dodgy and often make their money by injecting ads or even selling access to users' devices. Because of these security worries, we strongly recommend that you use a reputable paid (but affordable) VPN service instead.
We have recommendations for VPN services to use below, which are based on the factors that we think are most important in a VPN:
Our Recommended VPNs To Unblock WhatsApp
We looked at each of these key factors for users who want to unblock WhatsApp, and we came up with the following recommendations for VPN providers: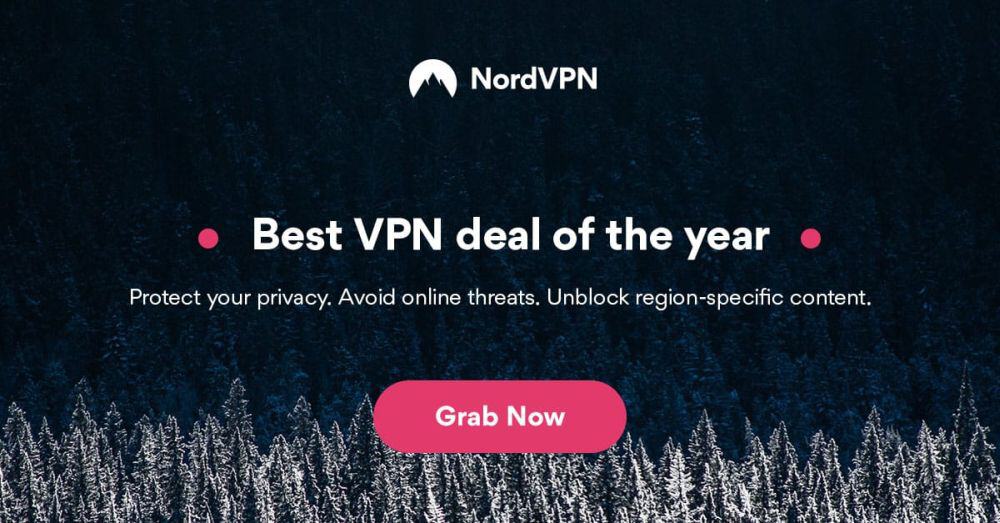 NordVPN is suited to users who know their way around VPNs already and want to be able to use advanced features. To use the service to unblock WhatsApp, you can connect to one of the proxy servers in their massive network that encompasses more than 5,400 servers in 59 countries. The regular VPN connections have excellent security like 256-bit encryption and a comprehensive no logging policy.
NordVPN has lots more to offer, however. As well as regular VPN servers, it has speciality options like P2P optimised servers for torrent users, as well as double VPN servers which encrypt your data twice over and are ideal for users who want to keep the government out of their data. Other options include anti DDoS, obfuscated servers, and dedicated IP servers. The software is available for devices running Windows, Mac OS, Linux, iOS, Chrome OS, Android, or Windows Phone.
Read our full NordVPN review.
Pros
Highly affordable plans
No bandwidth caps
Allows multiple connections (6 devices)
Extra-secure Double VPN for data encryption
Live chat support is available.
Cons
Automatic server selection can be unreliable
Sometimes slow in procesing refunds (but always do).

While Surfshark is a relatively young VPN (having just launched in 2019), it was built with the modern realities of Internet privacy in mind. That means government censorship galore–but thankfully this scrappy VPN has got more than a few tricks up its sleeve to unblock WhatsApp (or anything else, for that matter).
At its core, Surfshark has a similar load-out to the other major players in the VPN industry: unbreakable cryptography (256-AES-GCM), plus the use of OpenVPN and IKEv2/IPSec. However, it also throws Shadowsocks into the mix for Windows devices, plus the cutting-edge WireGuard when fast performance is a must.
Moreover, their 800+ server network is thoroughly modernized, residing in 50 countries around the globe on diskless infrastructure. In other words, Surfshark couldn't retain your identifiable user metadata even if they wanted to; the only thing their logging policy states they retain is your login, encrypted password, payment info, and miscellaneous crash data (which you can opt out of).
Overall, government censorship doesn't stand a chance against Surfshark; it confounds even China's Great Firewall with ease!
Pros
Robust servers blast through geoblocks to access your favorite streaming sites
Multi-hop connections readily available
IP, DNS and WebRTC leak protection plus kill switch
Based in the British Virgin Islands, where there are no data retention laws
Helpful 24/7 live chat with an actual human being.
Cons
Server network is not nearly as expansive as major competitors
Apps don't allow for much manual fiddling for power users.
Read our full Surfshark review.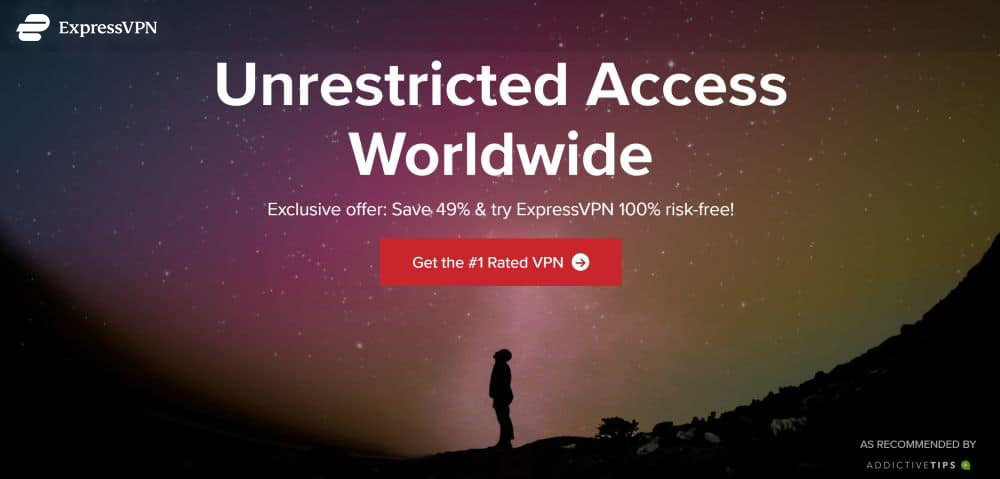 ExpressVPN is a VPN that really excels in our key requirements, in terms of speed, security, and ease of use. If you need to unblock WhatsApp then you can connect to any of the network of more than 3,000 servers in 94 different countries. This means you'll have plenty of options to get around region blocks of all kinds.
As well as this, ExpressVPN offers excellent security with the use of strong 256-bit encryption to keep your data safe and a no logging policy to protect your privacy. In the software you'll find more security options like DNS leak protection, a kill switch so you don't accidentally send data over an unsecured connection, and an IP address checker. The connections are lightning fast, so you can message, download, and stream in peace. The software is available for Windows, Mac OS, Linux, and Android, plus some games consoles and smart TVs, and there are browser extensions available for the Google Chrome, Mozilla Firefox, and Apple Safari browsers.
Read our full ExpressVPN review.
Pros
Unblocks Netflix and other streaming sites
Super fast servers
Govt-level AES-256 encryption
Strict no-logs policy for personal information
Live Chat Support.
Cons
Slightly pricier than competition.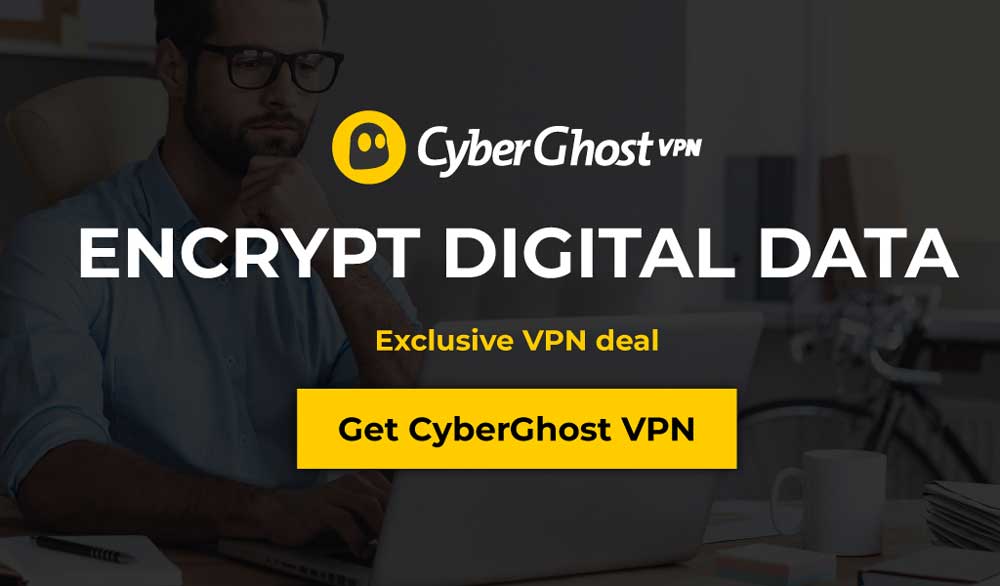 CyberGhost is the option that we recommend for users who want a VPN that is dead simple to use, even if you don't have a lot of technical knowledge or prior experience with VPNs. When you want to unblock WhatsApp, you just open up the software and choose the Unblock Basic Websites option. This lets you unblock services like WhatsApp with just a click, with all the settings configured for you automatically. Of course, if you want to configure your own connection, that is also an option. You can select the Choose My Server option and connect to any one of over 5,900 servers in nearly 90 countries.
For other functions, there are further options in the software for Surf Anonymously, Unblock Streaming, Protect Network, and Torrent Anonymously. As well as ease of use, CyberGhost offers good security with 256-bit encryption and a no logging policy. The connections are fast and reliable, and the software is available for iOS, Android, Windows, and Mac OS.
Read our full CyberGhost review.
Pros
LOW PRICE: 6 EXTRA free months (79% off - link below)
Peer-to-peer (P2P) torrenting allowed
Apps for ALL devices
Zero logs
45-days 'No-hassle' money back guarante.
Cons
Doesn't unblock all streaming services.
Conclusion
WhatsApp is one of those services that's so essential these days that it's hard to live without it. That's why it causes such problems for users when it gets blocked by a government, often to try and suppress discussion or activism. In other cases, the WhatsApp text messaging feature works but the voice calling feature is blocked to protect the profits of telecom companies.
In these cases, you can unblock WhatsApp using a VPN. Then you'll be able to use both text messaging and voice messaging on WhatsApp from anywhere in the world, even if the service is blocked in the country you are currently in. We've recommended a number of VPN services that you can use to get around censorship and use the service freely.
Have you had experience with WhatsApp being blocked in your country? Have you tried out any of these VPNs to get around the blocks? Tell us about your experience in the comments below.