We are reader supported and may earn a commission when you buy through links on our site.
Learn more
Best VPN for Porn in 2021 to Unblock Adult Sites
Let's face it, if any type of web content is likely to get blocked by ISPs or governments, it's porn. After all, many countries form legal bans on the basis of conservative morality. If you're in such a country and want to watch some porn, you'll need a VPN. Follow this guide to get set up in just a few minutes.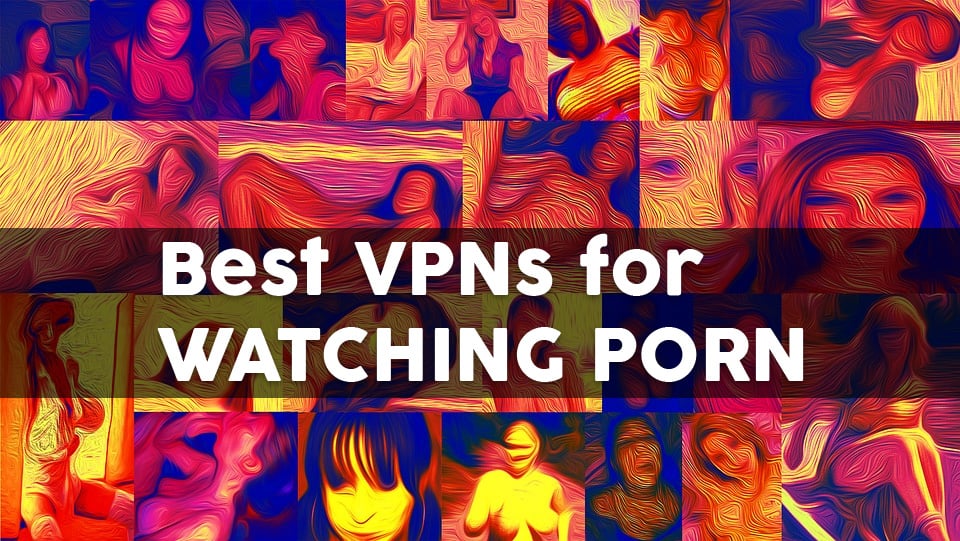 You know why you're here: you want to watch some porn! Furthermore, you probably either want to make absolutely sure that nobody snoops on you while doing it, or you're in need of a method to bypass geographical or network-based restrictions that are preventing you from accessing your favorite streams. Maybe your wife even works at your ISP and you suspect that she sees what you're doing at home when she's away! In any case, we're here to help. By the end of this article, you'll have a few options at your disposal for safely and securely enjoying your porn viewing session.
Keep your porn streams private and anonymous with these VPNs:

NordVPN – Best VPN for Porn – NordVPN was built specifically to beat unfair website restrictions, with a massive anonymous network and advanced cryptography. The best VPN for porn overall.
Surfshark – Great for anyone on a budget, but tough on privacy and porn website blocks. Includes pop-up blocker and anti-malware.
ExpressVPN – Sick of buffering porn streams? Try using one of the fastest VPN networks in the world.
IPVanish – Another time-tested VPN fine-tuned for speed and privacy on porn sites.
Disclaimer: This article is aimed at people aged 18 and above, who are of age to view pornographic and sexual content.
30-days money back guarantee
What is the best VPN for watching adult sites?
We're going to make sure you're set up with the best possible VPN service for accessing porn. We have three options below: these are all technically winners in our eyes, and you'd be well off with any of them. We do have a top pick, however, which we'll go over after explaining the pros and cons of each of these options when compared to each other.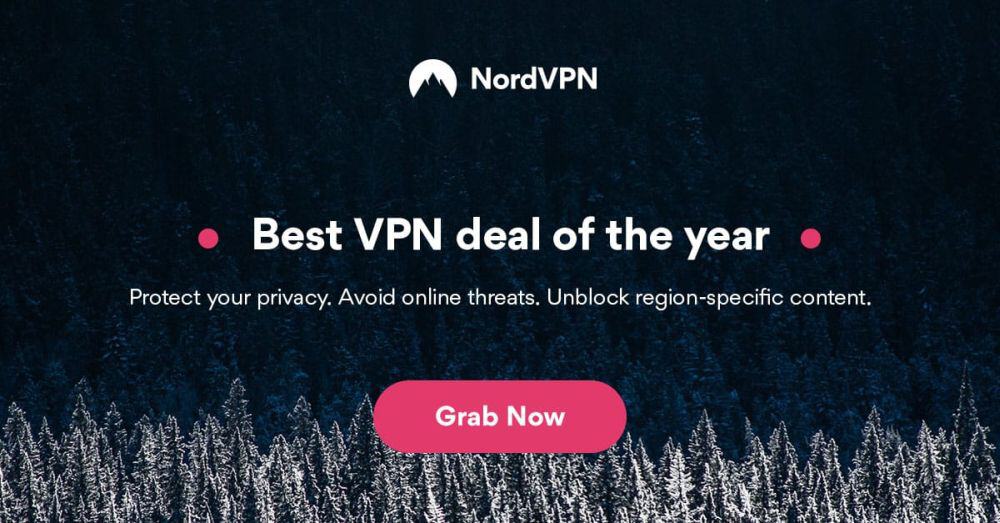 NordVPN is overall an amazing option for accessing porn. While it once had an iffy reputation regarding server speeds, it has in recent years revamped and expanded its network to cover 5,500 high-powered servers in 58 countries worldwide. And it's done all this without raising prices to an unreasonable level, to boot.
NordVPN is also great at bypassing censorship, tackling the Great Firewall of China and American Netflix with ease. This is great if you're using your VPN for more than just porn (as most of you will). If your country is blocking content (as China does with Google, shockingly enough), NordVPN will allow you to access it.
Overall, NordVPN is perhaps one of the best budget options out there, and certainly the best budget VPN for watching porn. For that reason, it has earned its place on this list, and we think you should consider it if you want to save as much money as possible.
Read our full NordVPN review.
Pros
Optimized servers for unblocking Netflix
Different IP addresses aervers
Zero leaks: IP/DNS/WebRTC
Retains no metadata of your browsing
Great support (24/7 chat).
Cons
Some servers can have average d/l speeds
Sometimes slow in procesing refunds (but always do).

Whether you live in a highly restrictive country with extensive Internet censorship or you just want a little privacy while enjoying some porn, Surfshark's got your back. All of the VPN essentials are in place, including military-grade 256-AES-GCM cryptography shielding your choice of OpenVPN, IKEv2/IPSec, or WireGuard tunneling protocols. Taken together, there are very few geoblocks or network restrictions capable of keeping you from your favorite blocked porn sites
But Surfshark goes above the call of duty with some novel privacy extras. For one, they back their no-logging policy with technical proof; every one of their 800+ servers reside on diskless infrastructure, meaning they're physically incapable of retaining your sensitive usage metadata. Moreover, no matter which server you select, you have the same access to Camouflage obfuscation, plus CleanWeb anti-adware, anti-malware, and anti-tracker. (This is especially useful for evading those virus-infested pop-ups on porn sites.)
Pros
Break through harsh censorship to securely access social media and foreign news sites
One of the first VPNs to implement RAM-only servers
Clean, dead-simple app interface makes constant security a no-brainer
Logging policy independently audited and verified
Responsive customer support available 24/7.
Cons
Overall, not much to complain about
Apps don't allow for much manual fiddling for power users.
Read our full Surfshark review.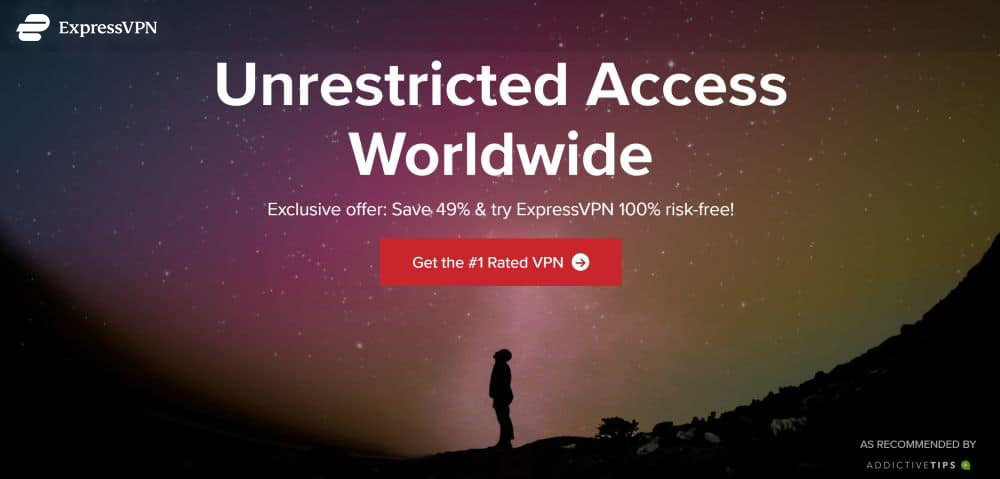 ExpressVPN offers one of the widest selections of supported platforms. It's also great in general to have a wide range of compatibility beyond the latest 2 versions of Windows and Android phones, which some VPN providers are fairly guilty of.
In terms of bandwidth and speed, few can rival ExpressVPN, which claims to be the fastest in the world. This makes it ideal for rapid media streaming and downloads–the most popular methods of accessing porn in the digital age. It's quite simply amazing at unblocking websites, with its robust network numbering 3,000+ servers in 94 countries worldwide.
If you want to enjoy content that's locked to other countries (American Netflix or BBC iTV, for example) ExpressVPN also supports geolocation spoofing. This allows you to effectively bypass regional restrictions, making it extremely useful for those located in more conservative countries.
However, there is a downside worth mentioning to ExpressVPN: Even with promotional codes, ExpressVPN is definitely the most expensive of the VPN solutions on offer here. However, you can rest easier knowing that you're getting the best service available for that premium price!
Read our full ExpressVPN review.
Pros
SPECIAL OFFER: 3 months free (49% off - link below)
94 countries, 3,000+ servers
Very simple and easy to use
Keeps no logs of personal data
24/7 Chat Support.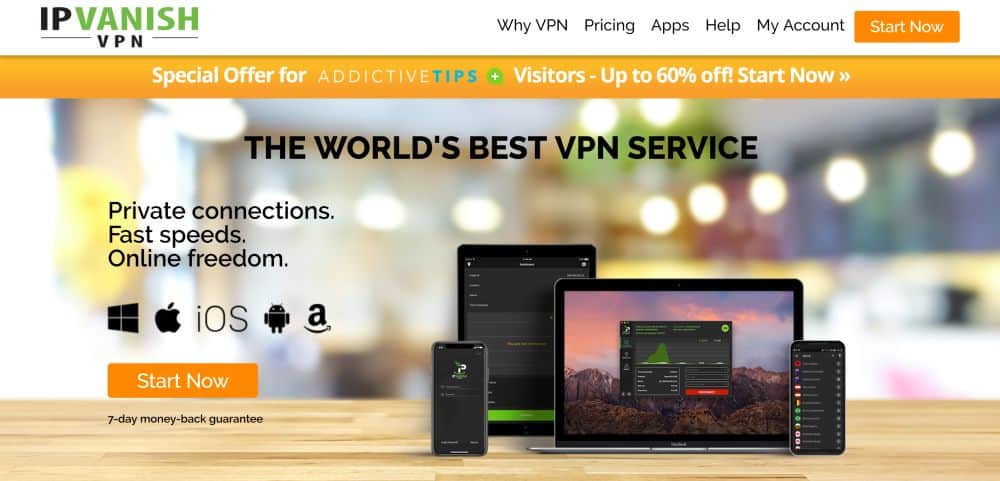 IPVanish is a solid VPN solution. Its primary strength is in its balance between price and performance. While not the single fastest VPN on the market, it's pretty darned close. And plus, you still get zero logging, and a self-owned network of over 1,300 servers in over 60 countries.
IPVanish's balance of price and performance makes it our top recommendation for Kodi users, since it's quite good for live streaming media and making large file downloads without crumbling beneath all of the network load.
While this provider offers a great value for money, there are downsides. Aside from being slower than ExpressVPN, it's not particularly well-suited to bypassing hardcore censorship like the Great Firewall of China or even accessing American Netflix. This shouldn't be too much of an issue (as long as you don't live in China), though, since Netflix is hardly the only place to find adult content on the web.
Read our full IPVanish review.
Which is the best overall?
The best overall is NordVPN, in every way but price. We highly recommend you go with with this provider if you want the best possible service and don't mind paying a little extra for that service.
EDITOR'S NOTE: Or, you can get it for FREE! Click here for details.
Next Surfshark, which is an amazing budget option but is the slowest of the three, but only by a hair. While you will save a lot of money by going with Surfshark, it's slightly more prone to speed drops, which could translate to some interruptions in your porn session if it happens in the middle of streaming a long video file.
ExpressVPN comes in a close third, thanks to fast speeds and useability.
Ultimately, depending on your particular needs, these are all great options.
Closing Words
NordVPN is our winner for Best VPN for porn and adult sites, but the others may be viable competition depending on your budget and needs as well. Feel free to comment below and let us know which one suits you best!