We are reader supported and may earn a commission when you buy through links on our site.
Learn more
Best VPNs to Unblock Viber from Anywhere in the World
If you're in a country that blocks VoIP services, chances are good you're looking for VPNs to unblock Viber. Fortunately, you've landed on the right page, as we're going to be reviewing the top 5 VPN providers proven to access Viber anywhere in the world. We'll also show you which countries block Viber, plus the legalities of using a VPN.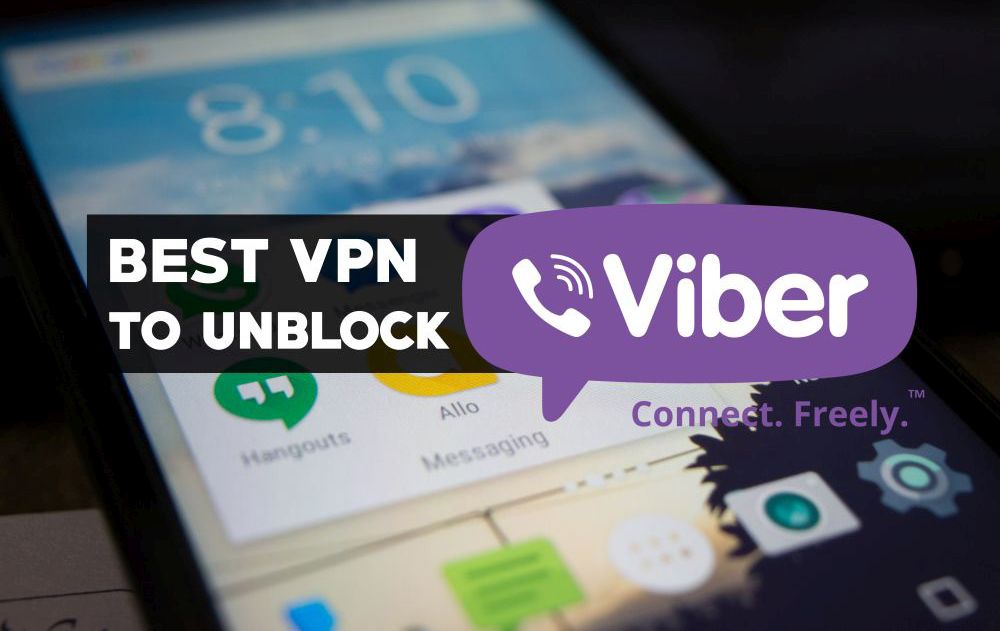 Voice over internet protocol (VoIP) is a method of transmitting live conversations through a standard internet connection. It's a lot like an online telephone service, though VoIP chats can include text, pictures, and even live streaming video. VoIP services include programs like Skype, Discord, Google Hangouts, and one of the most popular programs around the world, Viber.
VoIP is primarily used in areas where telephone service is either low-quality or prohibitively expensive. Getting access to the internet is often easier than finding a phone line, and it makes international calling much more affordable. Unfortunately, many governments have started to regulate which VoIP services are allowed to operate within their region. Some countries have banned all but a few VoIP programs, forcing everyone to use government-approved (and expensive) solutions instead of worldwide VoIP services like Viber.
Governments around the world work hard to restrict access to VoIP services like Viber, but you can regain access with these secure VPNs:
NordVPN – Best Viber VPN – NordVPN offers secure access to tens of thousands of spoofable IPs all over the world, enabling you to unblock and use Viber with no slowdown or surveillance. Rest easy with powerful NordLynx encryption and the industry's best no-logging policy on your side.
Surfshark – Sophisticated tunneling and a batter of automatic anti-censorship features make Surfshark a no-brainer for unblocking VoIP services.
ExpressVPN – ExpressVPN is a strong choice for bandwidth-starved networks, thanks to its blazing-fast servers and cutting-edge Lightway encryption.
PureVPN – No stranger to government restrictions, Hong Kong-based PureVPN offers a ludicrous number of servers around the globe and a ton of extra cybersecurity features.
IPVanish – Long a favorite of torrenters and streamers, IPVanish offers great performance at an affordable price.
VyprVPN – One of the most secure VPNs, VyperVPN owns their own network for greater transparency, and offers connections via the ultra-secure Chameleon protocol.
This is where virtual private networks enter the picture. You can use a VPN to unblock Viber, Skype, and any other online chatting service with ease, all thanks to powerful encryption and virtual location features. A VPN turns your internet connection into a private tunnel no one can monitor or record, securing VoIP conversations and allowing you to use the programs you like no matter where you travel.
30-days money back guarantee
Evaluating the Best VPNs for Viber
There are hundreds of VPNs on the market, and all of them want your business. Choosing the right one to unblock Viber can feel like an impossible task. How do you compare things like server speed, encryption protocols, logging policies, and country of jurisdiction? We've streamlined the process and provided a set of recommended VPNs to unblock Viber, listed below. We used the following criteria to select those VPNs, ensuring you'll get the fastest and most secure VoIP experience possible.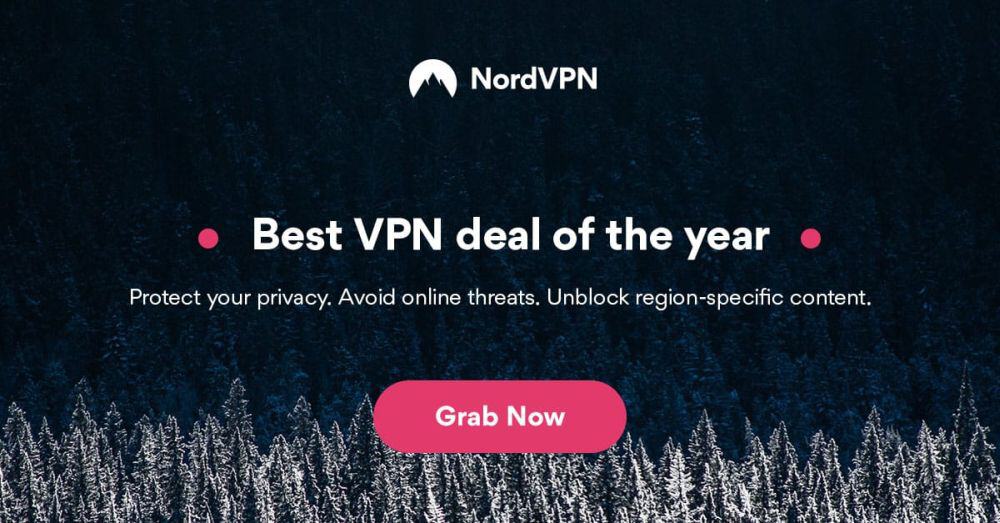 NordVPN has a stellar reputation in the online privacy community, one they earned over years of reliable and smart service. By far the biggest feature is the NordVPN network, which currently sits at over 5,700 servers in 60 different countries, more than twice the size of the average competitor. That many nodes will give you endless opportunities to find the fastest connections with the lowest latency scores, both of which are perfect for unblocking Viber and having lag-free conversations with friends and family.
NordVPN puts its server network to good use by providing a host of specialized features that help increase your security. If you want to use a P2P network for file downloads, for example, you can take advantage of dedicated servers that only handle that type of traffic. You can also use double encryption and onion routing servers for amazing privacy protection, which is especially useful in countries like China and Turkey. On top of all this, NordVPN delivers 256-bit AES encryption on all data along with a zero-logging policy that covers everything from traffic to time stamps, bandwidth logs, and even IP addresses.
Read our full NordVPN review.
Pros
Very fast speeds make this a strong choice for 4K streaming
Most VPN servers with different IP addresses
Strong encryption is used on all connections
Strict zero logs policy on both traffic and metadata
Customer Service (24/7 Chat).
Cons
Very little
Apps can sometime be slow to connect.

Surfshark was built to unblock websites and services like Viber. It's got the right blend of spoofing power, user-friendliness, and price to make it a go-to choice for VoIP users in repressive countries.
Since their launch in 2019, Surfshark has rolled out over 3200 servers in 65 countries, with more coming seemingly every other week. Coupled with unbreakable 256-AES-GCM encryption, blanket obfuscation, and built-in smart DNS functionality, there's pretty much no VPN block or ISP restriction that can stop you from chatting in privacy.
Surfshark's RAM-only network is not only fast and stable, but highly secure as it purges your usage metadata every time the servers reset. This dovetails nicely with their "strictly never" no-logging policy. Anyone can afford and use Surfshark effectively, as their intuitive apps are available for a fraction of what other premium providers ask.
Pros
Reliably unblocks Netflix US, UK, Japan, and more
Server selection is dead simple and quick
Accepts cryptocurrency payments for enhanced anonymity
Logging policy independently audited and verified
Support staff manned by actual human beings 24/7.
Cons
Connection speeds won't impress users of other high-end VPNs
Relatively young VPN still has to prove itself trustworthy over the long haul.
Read our full Surfshark review.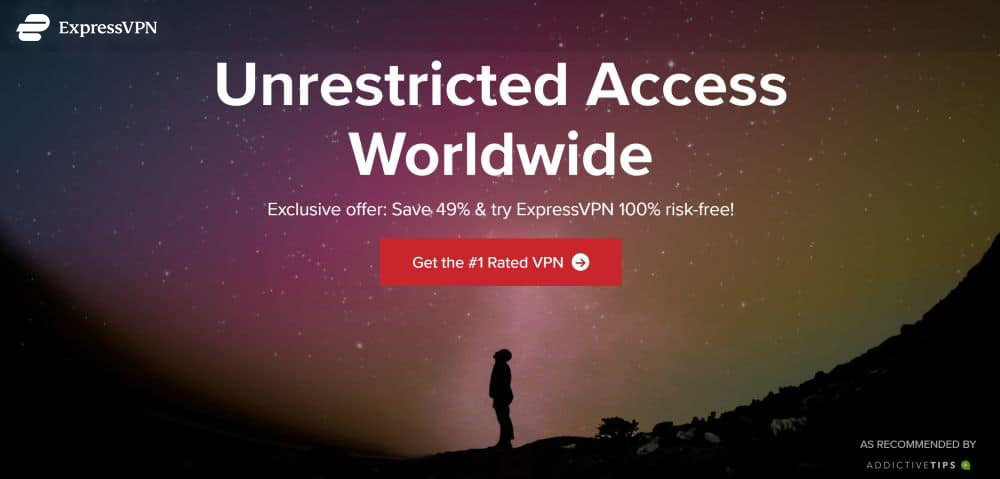 ExpressVPN consistently comes out on top as one of the fastest VPNs around. The company operates a network of 3,000 servers in 94 different countries, each one delivering high speeds and low latency scores to cities around the world. Good thing too, since speed is extremely important for Viber and VoIP calls, as it ensures a smooth connection free from lag and audio stutter. With ExpressVPN you'll get that fast connection no matter where you live or what server you're logged into.
Privacy is another important feature of the ExpressVPN experience. All data that passes to and from your device is locked down with 256-bit AES encryption and protected by a zero-logging policy on all traffic, DNS requests, and IP addresses. Local software comes with a number of useful features, as well, including built-in speed tests, DNS leak protection, and an automatic kill switch to keep your identity safe in case of a crash or disconnect.
Read our full ExpressVPN review.
Pros
Unblocks US Netflix, BBC iPlayer and other streaming services
Reliable and fast connections
Supports ALL devices
No logging policy well enforced
Great customer service via chat.
Cons
Power-users configuration options.
PureVPN provides a host of bonus features that make it more than just a VPN service. The desktop versions of its custom software offer a suite of security options that include built-in ad-blockers, web filtering, malware protection, and anti-virus software. All of those are in addition to the VPN's encryption and anonymizing measures, which makes for an all-encompassing online privacy experience. If you need to do more than just unblock your Viber calls, PureVPN is the way to go.
PureVPN keeps data secure with excellent 256-bit AES encryption and a strict zero-logging policy on all traffic. Local software automatically kills your connection if you lose contact with the VPN, which keeps your real IP address from leaking through. You'll also get to take advantage of a large network of over 2,000 servers in 140+ countries, all of which are owned and operated by PureVPN.
Read our full PureVPN review.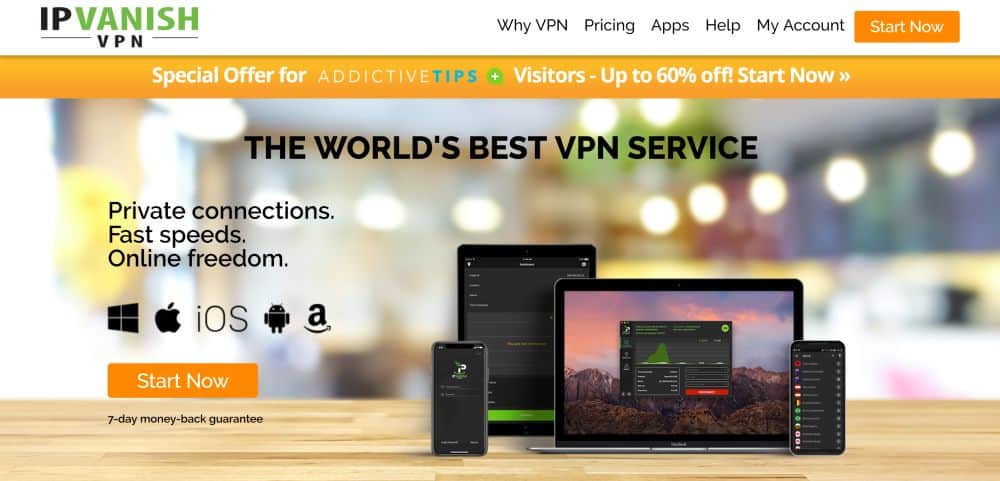 IPVanish builds a reliable network that keeps you safe, private, and secure at all times. It's easy to stay hidden with IPVanish, all thanks to an incredible zero-logging policy on traffic, kill switch and DNS leak protection on custom desktop software, and strong 256-bit AES encryption to keep data locked down tight. You'll get to take advantage of these features on the entire IPVanish network, as well, which includes 1,300+ servers in more than 75 different countries and over 40,000 shared IP addresses.
Security features aside, IPVanish stands apart from the pack by offering incredible speeds and unbeatable anonymity, making it the perfect VPN for unblocking Viber and downloading movies. If you're a heavy P2P network or BitTorrent user, for example, IPVanish provides the perfect mix of fast connections and private browsing. You can even use Kodi without worrying about setting off red flags at your local service provider.
Read our full IPVanish review.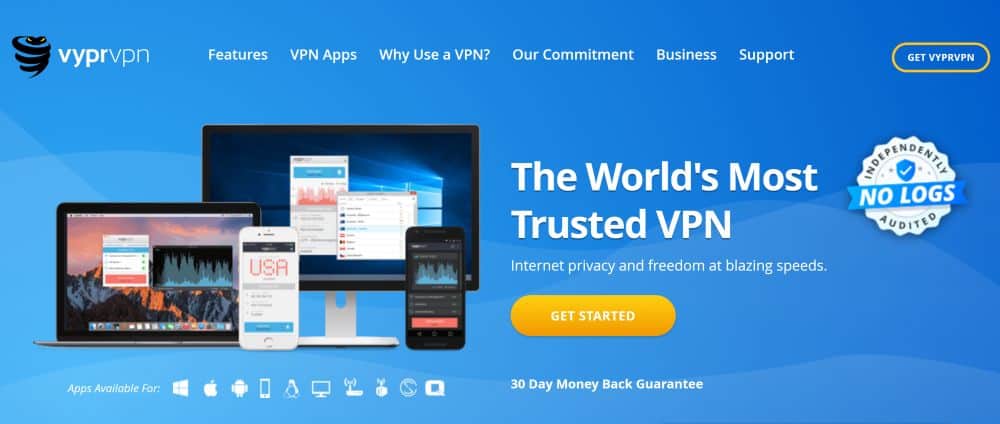 VyprVPN is one of the best VPNs to gain unrestricted VoIP access, all thanks to its incredible Chameleon technology. Chameleon wraps packet metadata in an extra layer of encryption, which is perfect for defeating deep packet inspections deployed by governments to detect unauthorized traffic. Your data will be secured with strong 256-bit encryption, the metadata will be scrambled, and you'll be able to use Viber, Skype, Google Hangouts, and any VoIP program you like, all without encountering blocks or throttling filters.
VyprVPN also owns its entire network of servers, over 700 in 70+ different countries. This gives them the ability to handle all maintenance requests, software upgrades, and hardware configurations, preventing third parties from ever accessing your data. Backing this up is a fantastic zero-logging policy against both DNS requests and traffic, which builds an ideal environment for private communication and anonymous web browsing anywhere in the world.
Read our full VyprVPN review.
Which Countries Block Viber and VoIP Services?
Security firms estimate nearly 30 countries block or interfere with open VoIP access, including Viber and Skype. This affects over 3 billion people around the world. The severity of the blocks varies from region to region, with some outright forbidding VoIP access and others simply restricting it to a few choice services. VPNs are effective in nearly all of these countries, however, which makes them extraordinarily useful if you live in or are traveling through any of the areas below.
Countries that block all external VoIP access include Qatar and United Arab Emirates. Both have enacted laws that allow only local internet service providers to deliver VoIP service, effectively killing Viber service within both places. In China, Egypt, Oman, Pakistan, and many others, VoIP is severely restricted with most websites and software blocked, including Viber. Russia and India are currently considering blocking all VoIP services as well.
Other countries that have full or partial bans on Viber and VoIP services include the following:
Bahrain
Belize
Brazil
Iran
Jordan
Kuwait
Libya
Malaysia
Mexico
Paraguay
Saudi Arabia
Singapore
South Korea
Syria
Thailand
Tunisia
Turkey
Vietnam
Yemen
How Do VPNs Unblock Viber?
The majority of countries that block VoIP services use simple filters to stop unauthorized traffic. The technology looks for IP addresses that fall within that country's range, check to see if the request is related to a VoIP call, then terminates the transmission when applicable. This is a quick and dirty method of locking access to Viber. VPNs usually make short work of geo-restrictions of this nature, all thanks to encryption and location variability.
A VPN locks down all of your traffic with powerful cryptography to make it unreadable to third parties, including your ISP and local government. Encrypted traffic goes to the VPN's network first, then to the internet at large. When you use Viber with a VPN no one can tell you're accessing VoIP software, so the request is sent through as normal. And because VPNs assign your data packets a new, out of country IP address, it's nearly impossible to trace back to your location. In essence, VPNs unblock Viber by sending the data through a private tunnel, straight through censorship blockades and on to the rest of the internet.
Is it Legal to Unblock Viber with a VPN?
The answer to this question varies depending on the country you live in. Places like Oman and United Arab Emirates have strict laws against using VPNs to break local ordinances.
RELATED READING: Are VPNs Legal in Saudi Arabia?
Using unauthorized VoIP services such as Viber would constitute breaking a law, meaning you can run a VPN but you're not supposed to use it to access out-of-country VoIP programs. Other countries have similar regulations in place, making it a bit of a murky topic.
VPNs are legal in most countries, even places where VoIP service is blocked. They also make it extremely difficult for anyone to snoop on your activity, even government-run ISPs. If you have to use a VPN to access Viber, however, there could be laws in place making the action illegal. It's always best to check before you start making encrypted calls.