We are reader supported and may earn a commission when you buy through links on our site.
Learn more
Unblock Skype Anywhere in the World: Best VPNs for Skype in 2021
There are lots of countries that ban VoIP services, but you can unblock Skype anywhere with the right VPN. The sheer number of providers on the market is overwhelming, but we've made the process of choosing much easier with today's reviews of the best Skype VPNs. You'll learn how to get chatting securely in just a few easy steps.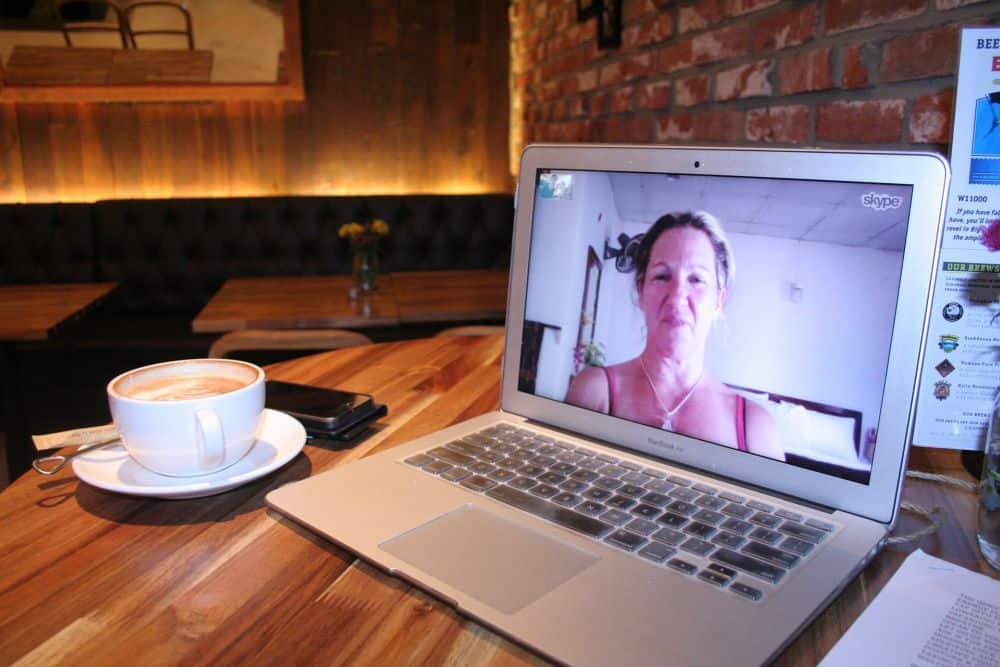 Skype is one of the world's largest VoIP services. It allows users around the world to connect via voice, video, and text chat, all with just a few clicks. The only real downside of the Skype service is that it's limited or even outright blocked in certain countries. These regions typically lock down certain VoIP programs to favor locally-owned services. If you're using Skype while crossing the border, you'll suddenly find your connection terminated.
There's a surprisingly large number of countries with governments that block Skype and other VoIP apps, but you can regain access and video call in peace with these VPNs:
NordVPN – Best Skype Unblocker – NordVPN is the ultimate privacy solution, offering military-grade NordLynx encryption, numerous specialty servers, and ready access to tens of thousands of spoofable IP addresses around the world. It works beautifully to unblock Skype anywhere.
Surfshark – An affordable VPN with advanced censorship-busting methods which auto-enable to counteract Internet restrictions on the fly.
ExpressVPN – Used all over the world to get past government firewalls and ISP site blocks–best known for super-fast connection speeds.
CyberGhost – A well-rounded VPN with a huge server network and an especially friendly user interface.
PrivateVPN – Another generalist VPN with flexible encryption settings, allowing power users to tweak the perfect balance of speed and security.
The good news is that virtual private netwrok can eliminate these problems in an instant and unblock Skype anywhere in the world. By running an encrypted VPN on your device, you can call and connect via Skype without limitation, all while watching Netflix movies from other countries and surfing the uncensored internet with full anonymity. Read the guide below for information on how to choose the best VPN to unblock Skype anywhere in the world.
30-days money back guarantee
Finding the Best VPN to Unblock Skype
Even if you're new to the world of VPNs, it's surprisingly easy to get started with them. Things like encryption protocols, privacy policies, and software features may look complicated, but because VPN services go out of their way to create a user-friendly experience, just about anyone can get started with a VPN with very little effort.
To help get the ball rolling, we've provided a few recommendations in the next section, and below are the important criteria we used to make those selections.
VPN Selection Criteria
To ensure you get the best balance of speed and security features, pay close attention to the list of criteria below. These are the most important things you should consider when looking for a good VPN to use with Skype or any VoIP service.
Device compatibility – If a VPN doesn't support your hardware (smartphone, tablet, PC, etc.), you can't use it. Since Skype runs on so many platforms, make sure your VPN does, too.
Fast downloads – Speed is crucial when it comes to voice and video calls. All VPNs add some slowdown via the encryption process, but the best providers minimize this.
Network size – The more servers a VPN runs, the more connection options and useful IP addresses are at your disposal.
Reputation – Make sure your VPN has a huge base of satisfied customers before signing up. A bad reputation means your privacy could be at risk.
Zero-logging policy – A strict zero-logging policy for true online privacy and security is the only way to use a VPN.
Best VPNs to Unblock Skype Chat
We researched and tested the best VPN services on the market to find the ones that performed best with Skype. Grab any of our suggested VPNs below and you'll be unblocking Skype and chatting privately and securely in no time.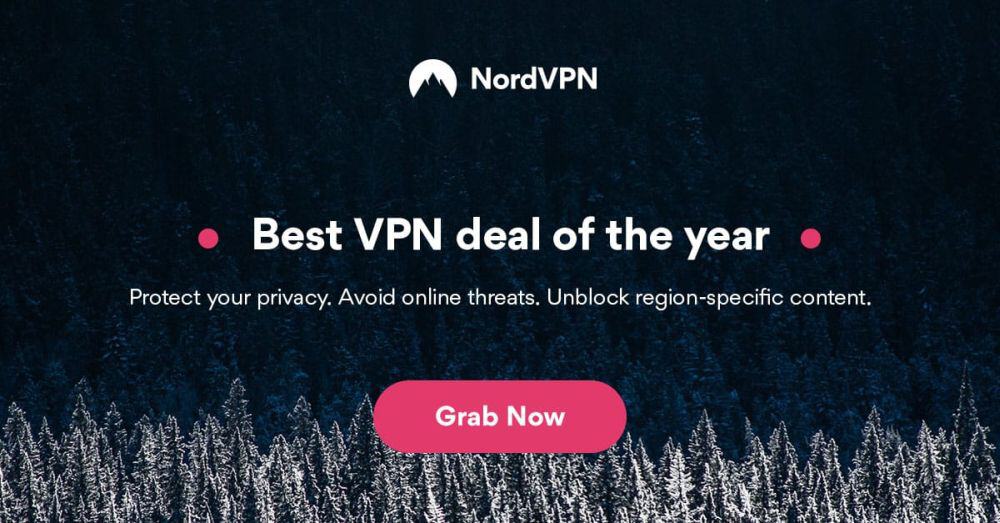 NordVPN has an absolutely massive server network–the most impressive in the industry, in fact. The list of node is growing on a nearly daily basis, but at the time of writing it sits at over 5,500 servers in 59 countries, occupying every continent except Antarctica. This amazing variety lets NordVPN deliver fast speeds and tons of IP addresses to all of its users.
There's also a few unique services only NordVPN offers, as well. Want protection against DDoS attacks? Double encryption? Onion over VPN? Connect to the right server and you're set, all it takes is a few quick clicks.
NordVPN also includes top shelf privacy features you need to stay safe: 256-bit AES encryption, DNS leak protection, an automatic kill switch, and an amazing zero-logging policy that covers time stamps, DNS requests, IP addresses, and traffic. It's also extremely easy to use, with smart, intuitive software designed for all modern devices that handles all of the heavy lifting. When you need solid, fast protection, just fire up NordVPN and you?re set.
Read our full NordVPN review.
Pros
Unblocks American Netflix
GooglePlay users rating: 4.3/5.0
Zero leaks: IP/DNS/WebRTC
No logs and encrypted connections for total privacy
24/7 Chat Support.
Cons
Refund processing can take up to 30 days.

Surfshark launched in 2019, but has already made a name for itself due to how effective it is at skirting government restrictions on websites and apps like Skype. There are a few ingredients in this seemingly magical blend of features; it starts with NSA-grade 256-AES-GCM encryption and sophisticated tunneling via OpenVPN, IKEv2/IPSec, WireGuard or Shadowsocks (Android/Windows only), and continues with obfuscation and built-in anti-censorship methods available on every server.
And yes, there are servers galore, with over 3200 nodes in 65 countries, many of which offer static IPs and multi-hop encryption for even more flexibility in getting past Internet restrictions. Surfshark's RAM-based infrastructure is not only speedy and stable, it's also highly secure as it wipes your usage metadata every time servers reset. This dovetails nicely with Surfshark's independently vetted no-logging policy, ensuring that no matter what you say on Skype–it's no one's business but your own.
Pros
Every server optimized for unblocking Netflix, BBC iPlayer, Hulu, and more
Server selection is dead simple and quick
Expansive anti-ad and anti-malware database constantly updated
Based in the British Virgin Islands, where there are no data retention laws
Support staff manned by actual human beings 24/7.
Cons
Connection speeds won't impress users of other high-end VPNs
Relatively young VPN still has to prove itself trustworthy over the long haul.
Read our full Surfshark review.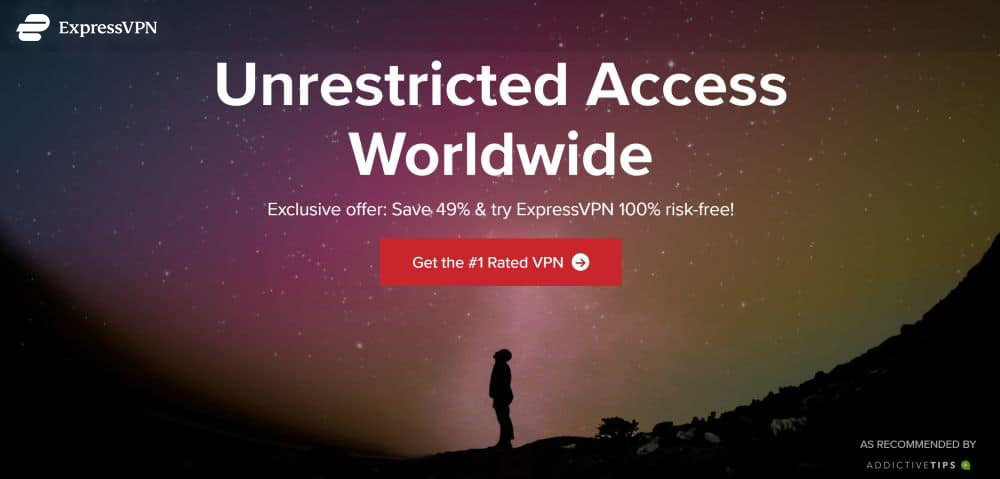 ExpressVPN has an incredible reputation as one of the fastest VPNs in the industry. Not only does it have a strong server network, it's also friendly and easy to use, making it a strong choice for anyone looking for a reliable VPN for just about any purpose. ExpressVPN offers a wide range of privacy features to keep you safe and anonymous each time you connect, including 256-bit AES encryption, a zero-logging policy, and both kill switch and DNS leak protection. The company's server network also covers over 2,000 locations in 94 different areas, giving you plenty of options for a fast connection.
Using ExpressVPN is surprisingly simple, all thanks to its custom software made for nearly all modern devices, including Windows, Mac, Android, and iOS. Once you create an account, all you need to do is download the app, sign in, and you're set. ExpressVPN takes care of finding the fastest server to connect you to each time you turn on your device, keeping your data secure and your location hidden in the process.
Read our full ExpressVPN review.
Pros
Unblocks US Netflix, BBC iPlayer and other streaming services
Fast serves with minimal speed loss
OpenVPN, IPSec & IKEv2 Encryption
No personal information logs kept
Great customer service via chat.
Cons
Limited configuration options
High cost for month-to-month users.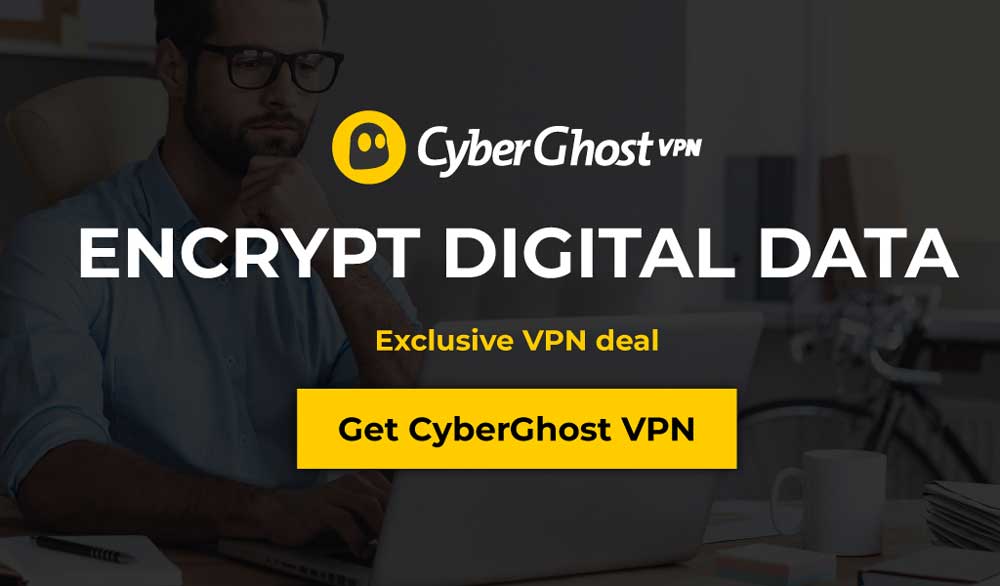 CyberGhost is easily one of the best all-around VPNs on the market. A lot of this is thanks to the company's custom app that works on a variety of devices, including smartphones, desktop PCs, and laptops. Users can connect with just a few clicks and enjoy full access to a network of over 5,900 servers in 90 countries. CyberGhost leverages this network to deliver incredibly fast and reliable speeds around the world. No buffering delays, internet slowdown, or sluggish connections, just a blazing fast internet each time you log on.
CyberGhost's privacy features keep you secure at all times with 256-bit AES encryption on data, a zero-logging policy on traffic, time stamps, and IP address, and both DNS leak protection and an automatic kill switch. These features hide your identity each time you go online, allowing you to connect with full privacy no matter where you go. You never have to spend time configuring these features, either, as CyberGhost is ready to go right out of the box.
Read our full CyberGhost review.
Pros
Unblocking Netflix, iPlayer, YouTube, Hulu
3,600+ servers, 55+ countries
Apps for ALL devices
Strict no logging
45-day no-quibble money back guarantee.
Cons
Can't unblock some popular streaming sites.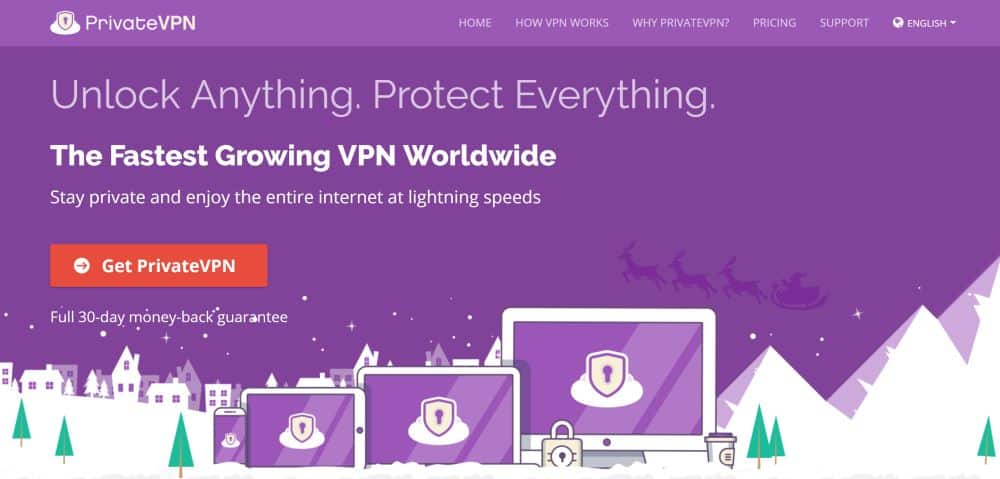 PrivateVPN delivers the right mix of speed and security to its entire network of users around the globe. The VPN is designed to keep you safe while providing an excellent online experience no matter where you live. PrivateVPN accomplishes this with lightweight software anyone can pick up and use, making it easily accessible from desktops, tablets, and Android and iOS smartphones. There's no need to go through complicated configurations, just run the app and you're secure.
PrivateVPN operates a network of over 150 servers in 60+ countries. enough to deliver location variety and fast speeds without sacrificing reliability. PrivateVPN locks down all data passing through this network with 256-bit AES encryption, and it keeps your connection safe with an automatic kill switch, DNS leak protection, and a zero logging policy on traffic, too.
How to Use a VPN to Unblock Skype Anywhere
Once you've researched and chosen the right VPN, the hard work is done. All that's left is to set everything up so you can unblock Skype and enjoy safe, private, and less expensive VoIP calls anywhere in the world.
Where Is Skype Blocked?
Dozens of countries around the world block or otherwise restrict access to Skype. Areas like China, Syria, Oman, Turkey and Malaysia forbid it outright, while parts of Asia, the Caribbean, and the Middle East are known to randomly restrict Skype service for no apparent reason. The motives for these blocks are always different, but the end result is the same: you can't use Skype.
Below are lists of countries where the service is either completely blocked or under certain restrictions. In either case, you can often use a VPN to bypass these firewalls and use Skype with complete freedom.
Skype is completely blocked in the following areas:
Skype and VoIP are restricted in these areas:
Cuba – Not specifically blocked, but extremely expensive and difficult to access due to poor internet infrastructure.
Egypt – Often blocks Skype during times of political unrest.
European Union – Not blocked, but there is some political discussion about its security, so a block could eventually happen.
Iran – Not blocked but practically unusable due to interrupted connections.
Mexico – Blocked by some ISPs.
Myanmar – Usable in certain circumstances.
Pakistan – Not blocked, but calls are monetized and extremely expensive.
Panama – Calls carry a steep Skype tax.
Russia – Telecom companies are currently lobbying to block all VoIP services in the country.
Syria – Limited access at best.
Tunisia – Availability varies.
Venezuela – Some ISPs block Skype.
Vietnam – Limited access, but Skype is available in some cafes thanks to proxy services.
Is it Legal to Unblock Skype with a VPN?
This is a difficult question to answer, as there's no clear-cut solution for every region in the world. For the most part, Skype hasn't been made explicitly illegal, nor are citizens forbidden from accessing it. Instead, Skype is simply blocked, which prevents people from casually using it on their home PC or smartphone device.
RELATED READING: Are VPNs Illegal in Germany?
The general rule is this: as long as using Skype itself isn't illegal in your area, you're free to run a VPN to access it. You are responsible for checking these laws before accessing outside services through encrypted connections. Just because you're using a VPN doesn't mean you can break the law.
Conclusion
Unblocking Skype isn't very difficult, especially if you've got a good VPN on your side. Accessing the VoIP service is fast, safe, and secure, and it's made even better when your VPN has your back at all times.
Do you live in a country where Skype is blocked, or have you ever had the service interrupted while traveling? Which of our proposes solutions looks the most promising for your needs? Tell us about it in the comments below.