We are reader supported and may earn a commission when you buy through links on our site.
Learn more
Unblock Skype Calling in UAE and Dubai
The United Arab Emirates doesn't want you to use Skype–forcing you to either use their government approved alternative VoIP program, or simply unblock Skype with a VPN. Today, we'll show you which providers are best for the job, and will allow you to chat in complete anonymity to boot.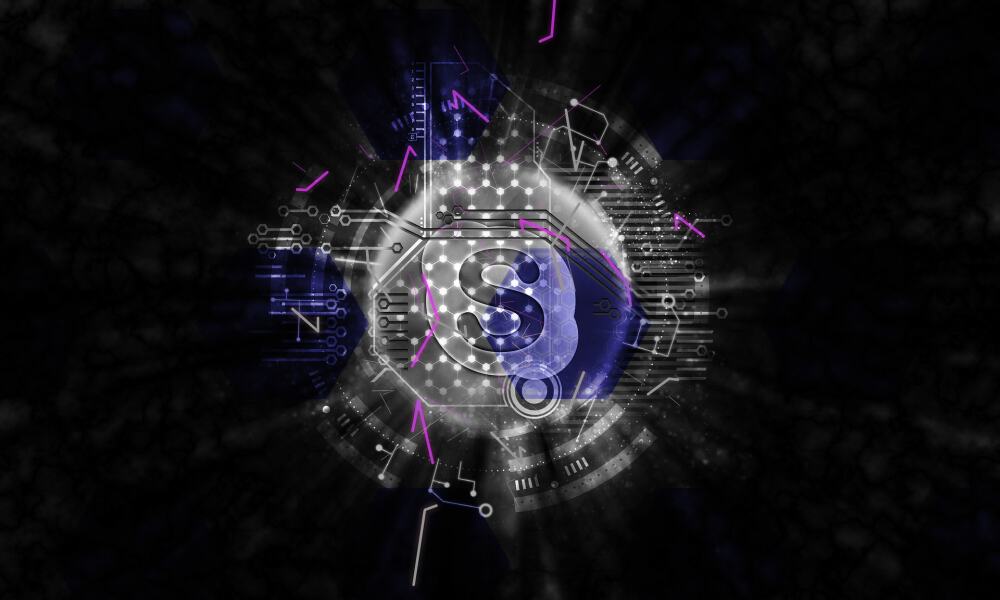 Skype is one of the world's largest and most popular VoIP services. The program runs on nearly every modern device, including iPhone and Android, and provides users with an incredibly fast and cheap solution for long distance communication. Send texts back and forth with ease, and most importantly, engage in video and voice calling to and from anywhere.
Skype is blocked in UAE, but you don't have to use government-approved alternatives. Fire up one of these secure VPNs, and regain access to blocked VoIP services fast:
NordVPN – Best UAE VPN – NordVPN has a reputation for security amongst Emirati users, and for good reason. Unbreakable NordLynx encryption and a vast worldwide network enable you to dodge government restrictions and unblock Skype in Dubai.
Surfshark – A budget VPN with a premium offering. Advanced tunneling, auto-obfuscation, fast servers, and unlimited simultaneous connections.
ExpressVPN – The provider of choice when speed is the number-one priority. Dynamically rotating IPs, built-in smart DNS, and super-fast Lightway encryption.
PrivateVPN – An outstanding choice for users who enjoy manually optimizing settings for the best balance of speed and security.
The unfortunate downside to Skype is that many governments have outright blocked it in their jurisdiction. This is usually due to local ISPs complaining about unfair competition. Why allow people to use Skype calling when they can be forced to pay for a program made by a local company? This is true in the UAE and Dubai, as Skype calls are completely blocked for citizens and travelers alike. Fortunately, a good VPN is all you need to restore access to Skype in Dubai and the United Arab Emirates. Today, we'll show you how to do just that, plus recommend some of our favorite providers.
30-days money back guarantee
Getting the best VPN to unblock Skype calling
Understanding the complex world of VPNs can be overwhelming, especially if you're new to online privacy. Encryption protocols and logging practices sound like a foreign language to most people. The good news is VPNs aren't all that complicated, especially if you've got the right guide.
We've outlined the most important VPN selection criteria below. We used these features to choose the top VPNs to unblock Skype calling in the UAE and Dubai, listed in the next section. Keep these in mind when researching your own VPN and you'll be in good shape.
Best VPNs to unblock Skype in UAE and Dubai
Here are the best VPNs for unblocking crystal-clear, secure Skype calling in the United Arab Emirates: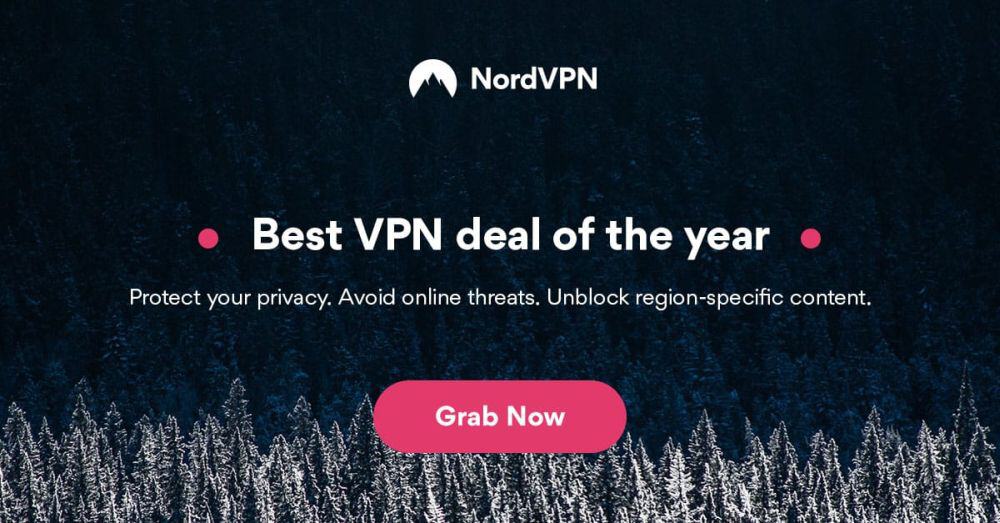 NordVPN has one of the most impressive server networks around. The list is constantly growing, but right now NordVPN users have access to over 5,500 servers in 59 countries. You'll always be able to find a fast server with NordVPN, no matter where you live or what device you're using. There are also several unique services that only NordVPN can offer, too, including protection against DDoS attacks, double encryption, and onion over VPN routing for added security.
NordVPN has a thorough zero-logging policy that covers everything from bandwidth to time stamps to traffic and IP addresses, far more areas than most VPNs. Your activity is never recorded or shared with third parties, which helps keep your privacy intact, even in restrictive, surveillance-heavy countries like the UAE. Backing these features is 256-bit AES encryption on all data, an automatic kill switch, DNS leak protection, and a host of customizable encryption features.
Read our full NordVPN review.
Pros
Very affordable plans
Mind-boggling number of servers
256-bit AES encryption with perfect forward secrecy
No logs and encrypted connections for total privacy
Great support (24/7 chat).
Cons
Automatic server selection can be unreliable
They can take 30 days to process refunds.

Surfshark is a relatively new VPN built for the realities of modern cybersecurity. As authoritarian governments ramp up their control over the Internet, you can break through with Surfshark's powerful 256-AES-GCM encryption via OpenVPN, IKEv2/IPSec, or WireGuard. And with a network numbering over 3200 servers in 65 countries, you'll be able to spoof your way past website and app blocks and enjoy VoIP services like Skype in complete privacy.
Worried about advanced VPN blockers? Every Surfshark server comes equipped with the ability to auto-enable obfuscation and special censorship-busting methods. What's more, it offers IP/DNS/WebRTC leak protection and a kill switch, so nary a byte slips out unencrypted. Coupled with a solid no-logging policy and RAM-only servers, and you'll never leave a trace of your identity or activity behind.
Pros
Bypass government censorship with NoBorders mode
Multi-hop connections readily available
VPN obfuscation on any server with special Camouflage function
VPN home jurisdiction in British Virgin Islands is ideal for privacy
Helpful 24/7 live chat with an actual human being.
Cons
Connection speeds won't impress users of other high-end VPNs
Power users may wish for more settings to fiddle with.
Read our full Surfshark review.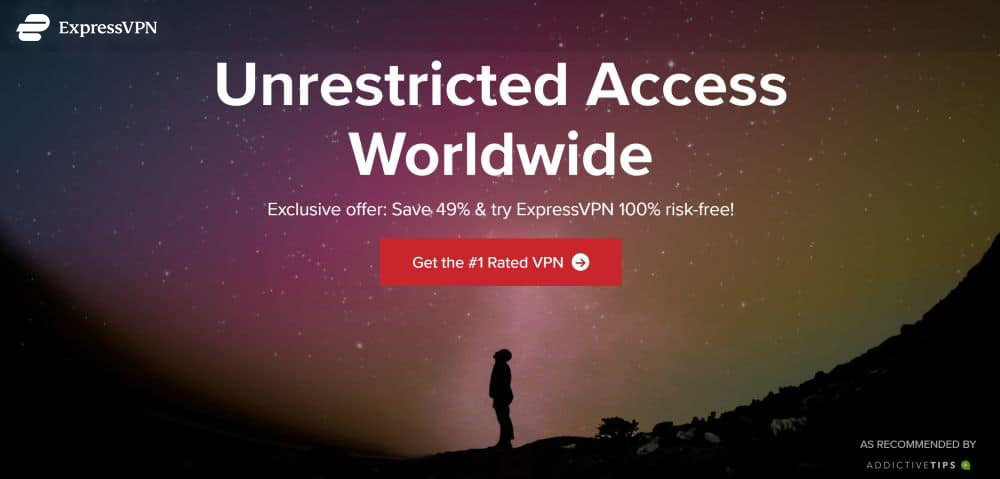 For several years, ExpressVPN has had the stellar reputation as the fastest VPN on the market. The service delivers incredible speeds to users in cities around the world, all thanks to a network of over 3,000 servers in 94 countries. These servers are accessible from easy to use software that runs on iPhone, iPad, Android, Mac, PC, and tons of other devices. To secure your connection with a fast, reliable, low-lag server, all you need to do is sign in and click a single button, then you're safe and sound.
ExpressVPN protects all data with 256-bit AES encryption, making it impossible for unauthorized third parties to spy on your activity. It back this with a zero-logging policy on traffic, DNS requests, and IP addresses for even better privacy. There are even DNS leak protection and automatic kill switch features to create a safety net in case of an accidental disconnect, not to mention unlimited bandwidth and unlimited server switching for everyone.
Read our full ExpressVPN review.
Pros
Unblocks US Netflix
Super fast servers
Govt-level AES-256 encryption
Strict no-logs policy
24/7 Customer Service.
Cons
Slightly more expensive than some other options.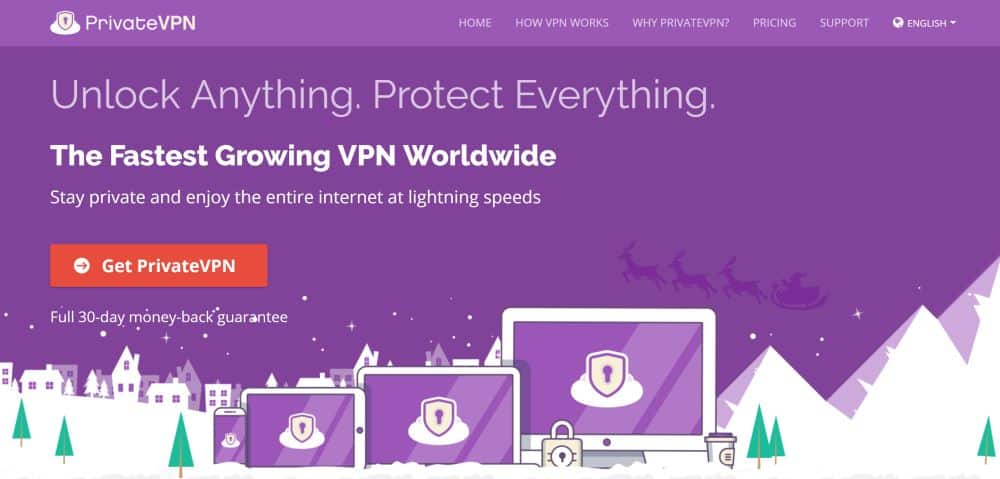 PrivateVPN is a fast, strong, easy to use, and perfectly balanced VPN that lets you stay secure anywhere in the world. With it you can surf, stream, shop, and chat with Skype in complete privacy, all without sacrificing speed or accessibility. Want to run a VPN to protect your iOS and Android data? No problem. PrivateVPN runs on every device imaginable, and it's extremely easy to set up, too. Just download and install the software and you're ready to enjoy a private online experience.
PrivateVPN operates a network filled with around 150 servers in 60+ countries, delivering all the speed and security you need to stay safe online. The service locks down data with 256-bit AES encryption, keeps your connection safe with an automatic kill switch and DNS leak protection, and features a zero logging policy on all traffic, as well. Need to protect your identity while using Skype video calling? PrivateVPN is a great way to do it.
How to unblock Skype calling in Dubai and UAE
Got a VPN lined up but aren't sure what to do next? Follow the steps below and you'll be online and securely chatting via Skype in no time.
Installing and running a VPN
VPNs are the best way to unblock Skype calling in any country, including the UAE. They also provide a ton of extra benefits to make your online experience faster and smoother than before. Once you have a reliable service chosen from the list above, follow the sections below to get everything up and running
Open a web browser on a PC or laptop and sign into your VPN account. Do this even if you plan on using Skype on a mobile device, as it's much easier to access everything with a keyboard and mouse interface.
Now download the app for your mobile device (iOS or Android). You can often find official VPN apps on the iTunes App Store or Google Play, but to make sure you get the correct version and not a fake, it's best to get a link directly from the VPN site itself.
Install the VPN on your device, launch the software, and sign in using your account details. Most apps will automatically connect to the fastest server as soon as you open the software. It will take a few seconds to resolve the connection, but once it's ready, all of your data will be encrypted and secure.
Now it's time to run Skype and start calling. If you don't already have it installed, get Skype from your device's app store, sign in or create an account, then let the talking. Even if you're in a privacy-restrictive country like the UAE, the VPN will ensure your traffic gets sent through as normal.
Other methods to unblock Skype calling
VPNs are the best and easiest way of unblocking programs like Skype. They won't always instantly do the trick out of the box, however. If you encounter any problems, try the tips and methods listed below. Some of them are a little more advanced than simply installing a VPN, but keep them in mind as a last resort.
Try port switching – Countries like the UAE block Snapchat, WhatsApp, Skype, Viber, and other VoIP services by locking out access from certain data ports. Some VPNs let you switch ports right from their software, though, which is an easy way around this blockade. Try out TCP port 80 or 443 if the default settings aren't working. Check your VPN's support page if you need help with this.
Use different encryption protocols – Most VPNs use the OpenVPN protocol to encrypt traffic. If this protocol is blocked, however, you may want to switch protocols to break through different barriers. Try either L2TP/IPSec or PPTP modes in your VPN's software, if they're offered.
SSH tunnels – Using an SSH tunnel requires more technical knowledge than most Skype unblocking methods, but it's an extremely effective way to hide your traffic. Download SSH Tunnel for iOS (limited use free version) and SSH Tunnel for Android (root required for some features) to get started.
SSL tunnels – SSL tunnels offer a higher degree of privacy than a standard VPN, but they're incredibly difficult for the average user to install. The best way to use an SSL tunnel is to download stunnel on your mobile device and set it up to run in the background.
State of VPNs and Skype in UAE and Dubai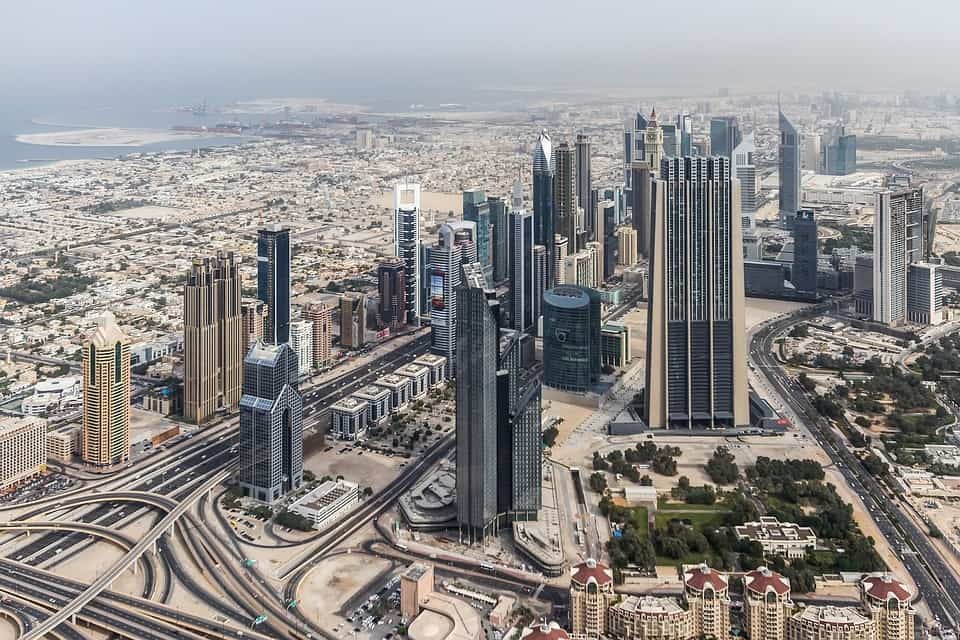 It's far too common these days to see Skype and other VoIP services blocked in various countries. Some areas even forbid the use of VPNs to prevent unauthorized video calling. How restrictive is the UAE by comparison? Find out below.
Skype and VoIP in the UAE
Programs like FaceTime, Skype, Snapchat, and WhatsApp are strictly controlled in the UAE and Dubai. Telecom operators Etisalat and du were ordered by the government to enact the blockade in 2016. It doesn't matter if you're a citizen or simply a visitor, if you're in Dubai or the UAE in general and you try making a Skype call, you won't have access, plain and simple.
The good news is that Skype and other VoIP services are not illegal in the UAE. The consensus is that if you can access the programs, you're free to use them. It's always your responsibility to verify the laws of any area before attempting alternative methods of accessing content, of course. VPNs do not make you immune to laws, nor can they provide perfect protection in the case of legal action.
Is it legal to use a VPN in Dubai?
The laws in the UAE regarding the legality VPNs are widely misunderstood. The issue stems from a 2016 amendment to a federal law that forbids the use of a "false IP address or third party address … for the purpose of committing a crime or preventing its discovery". At first glance it seems VPNs would fall under that umbrella. Look a little closer, though, and you see it's more complicated than that.
Technically speaking, the UAE ruling doesn't make it illegal to use a VPN to surf, stream, chat, or connect to private networks. As long as you aren't trying to do something illegal with the VPN, there's no harm in using them. As always, do your own research to make sure these laws haven't changed before firing up the VPN.
Legitimate reasons to use a VPN
VPNs aren't illegal, nor are they exclusively used by pirates or online law breakers. There are hundreds of valid, legal reasons to use a VPN, including unblocking Skype calling in the UAE. Below are just a few of our top reasons for using a VPN at all times and on all of your devices.
Access censored websites – Censorship is a growing concern around the world, especially in places like Turkey, China, Iran, and the UAE. The practice can often be circumvented with a good VPN, however. If you can't access your favorite websites or online services, open a VPN and try it again.
Privacy through data encryption – Encryption makes data impossible to read unless you have the right keys. Since only your device and the VPN service have those keys, no one else can see what you're downloading or which websites you visit, making it a fast and easy method of restoring online anonymity.
Hide your IP address – When you log into the internet, your ISP assigns the device an IP address. This is necessary to deliver data to your computer, but it can also be used to track your location. VPNs hide your local IP address and exchange it with one from their anonymous servers, making it extremely difficult to trace online activity back to you.
Stop surveillance and tracking – It's not uncommon for ISPs and governments to track users, especially in places like the UAE. If you want to remain anonymous and secure, your best option is to use a VPN.
Watch videos from other countries – Netflix, Hulu, BBC iPlayer, YouTube, and other streaming services restrict content availability based on location. If you're in the UAE, you can only watch movies and TV channels from the UAE. With a VPN, however, you can change your virtual location and watch content from any country in the world.
Free VPNs and Skype calling
Is it possible to use a free VPN to unblock Skype in the UAE? While it's technically feasible in some circumstances, the truth of the matter is you want to avoid no-charge VPNs whenever possible, as they're slow, unreliable, and in many cases, dangerous.
Free VPNs rarely deliver on their promises. Most feature bandwidth restrictions that throttle maximum speeds or cut off downloads once the monthly limit has been reached. Some even block torrent, P2P, and VoIP traffic, making them practically useless for Skype, Viber, and WhatsApp calling.
Several free VPN companies have been caught collecting and selling user data to third parties. Simply put, they have no incentive to actually protect your information, as they can make far more money offering a free service and selling data to other companies. If you use a free VPN, there's the very real possibility of having your identity sold to the highest bidder.
Even if a free VPN does unblock Skype or WhatsApp, you can't be sure it's keeping your information secure. Always choose a reliable low-cost service with a good reputation. It's worth the effort in the long run. Free VPNs may seem convenient, but the privacy issues they introduce just aren't worth the risk.
Conclusion
Ready to break through those censorship barriers and start Skype calling in the UAE and Dubai? You've got all the tools and information you need, all that's necessary is grabbing the right VPN and setting everything up.
What do you plan to do with your newly liberated Skype calling abilities? Is there another VoIP app you prefer to use instead of Skype? Share your thoughts in the comments below.