We are reader supported and may earn a commission when you buy through links on our site.
Learn more
Best VPN for Indonesia in 2021 to Protect Internet Rights
If you're living in Indonesia or planning to travel there, don't settle for anything less than the best VPN to ensure your access to the free and open Internet. After all, government censorship and surveillance undermine your digital rights. With a VPN, you can guarantee your privacy online and beat Indonesian geo-blocks with one easy tool.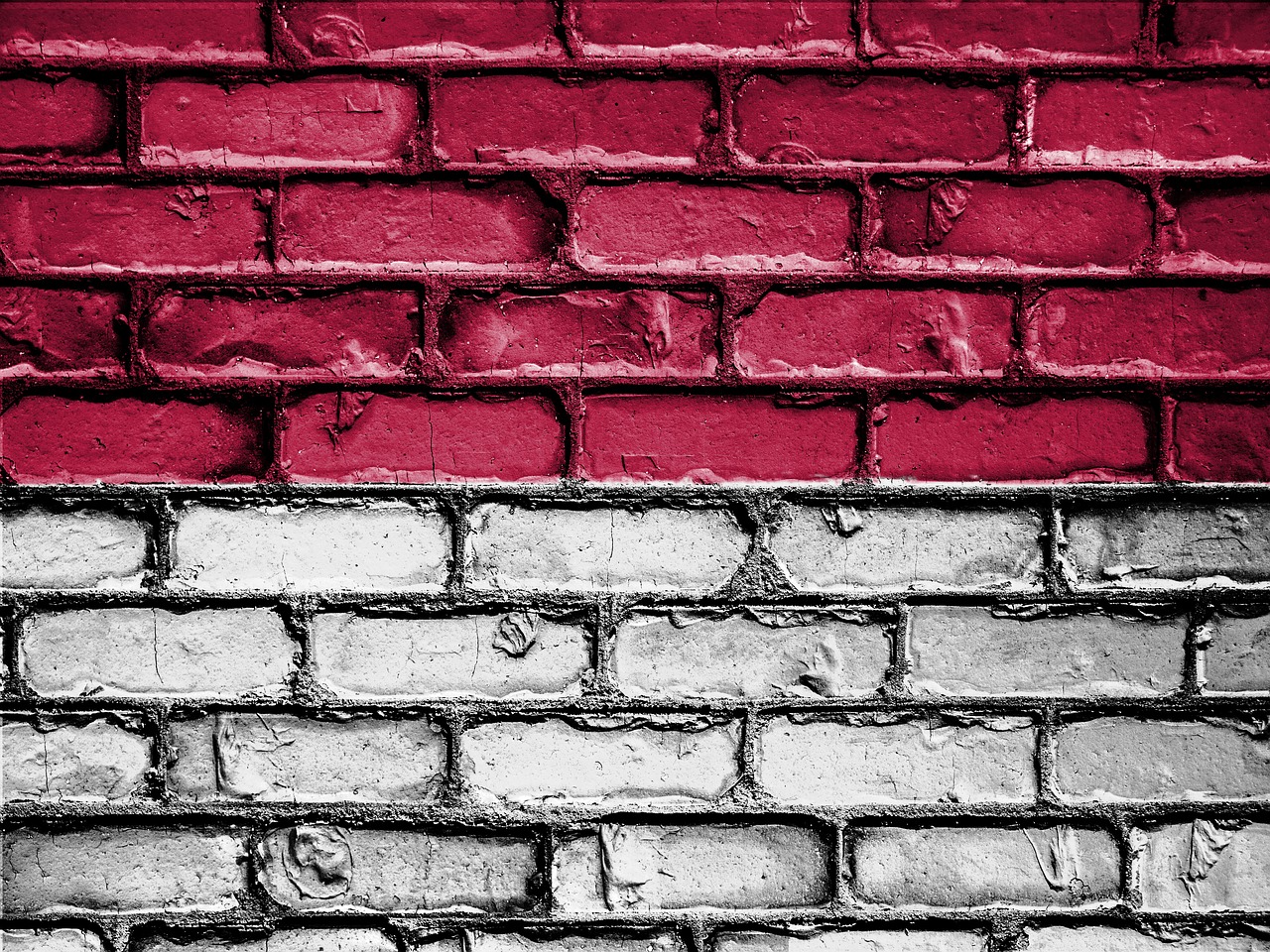 Although access to the internet in Indonesia is getting better and better, there are still considerable blocks on internet content that are put in place by the Indonesian government. When the internet became popular in Indonesia, there was a large problem with the spreading of inaccurate and defamatory information. Because of this, the government introduced anti defamation laws that made it prosecutable to spread misinformation about individuals online. But this legislation has been expanded more and more in recent years to criminalise blasphemy and criticism of Islam, and to block journalistic content related to LGBT rights and political information.
Whether you're a journalist escaping censorship in Indonesia, or simply an individual seeking greater privacy online, you can anonymize your Internet connection with these VPNs:
NordVPN – Best VPN Indonesia – NordVPN is the most trusted VPN on the market, serving countless thousands of users in Indonesia and around the globe for around a decade. Unbreakable NordLynx encryption plus a battery of specialty servers ensure your connection is always private.
Surfshark – An affordable VPN with top-shelf privacy provisions including automatic anti-censorship modes.
ExpressVPN – A smart choice for bandwidth-starved networks thanks to its incredible speeds.
CyberGhost – While it has trouble with China's Great Firewall, this is still a solid provider for evading censorship in most countries.
PureVPN – Hong Kong-based provider with one of the largest networks in the world dedicated to combatting government overreach.
IPVanish – The classic choice for gamers, torrenters, and streamers and still an excellent choice for hiding your activity online.
If you are based in Indonesia and you want to be able to access the internet freely, without any restrictions, then the best thing to do is to use a VPN. This will encrypt the data that you send over the internet and allow you to access blocked content. Read on for more information about VPNs and our recommendations for the best VPN for Indonesia.
30-days money back guarantee
Get Around Internet Restrictions With A VPN
When the government decides to block websites, they create a list of banned sites and then send this to the internet service providers (ISPs) in the country. The ISPs must prevent their customers from accessing these pages, usually by redirecting them or showing just a blank page where the site should be. This restriction happens on a national level, so every internet connection within Indonesia should be blocking these sites.
If you want to access a blocked site, you need to use a different IP address from another country. You can get an IP address from another country using a VPN. You install a VPN by putting a piece of software on your device which encrypts all of the data that you send over the internet. This encrypted data is sent to a server located in another country, where it is decrypted and sent on its way. The clever part of this is that you get assigned an IP address for the country of the server that you connect to, not from your actual country.
This means that when you are in Indonesia and you connect to a server in, say, Sweden, you can view the internet as if you were in Sweden. And that means that you can view any of the sites that are blocked in Indonesia. You can connect to a server anywhere in the world and browse the internet with no restrictions.
Using A VPN Improves Your Security
There are security advantages to using a VPN, as well as being able to access blocked content. Because all of the data that you send out from your device is encrypted, including the sites that you visit, the messages that you send, and any files that you download, no one can spy on your internet use. The encryption makes it impossible for your ISP or any other outside observer to track or record your online activities.
A VPN will also protect you from hackers on public wifi networks. Normally, when you connect to a public wifi network then your data is at risk because other users on that network, like hackers, can observe or intercept some of the data that you send over the network. When your VPN is connected, your data will be encrypted so that even users on the same network as you won't be able to access it.
How To Choose The Best Provider
When you are trying to choose a VPN provider for Indonesia, at first you might be tempted to try a free VPN. But we strongly recommend against that because free VPNs often have poor security and can actually make you less safe. Instead, you should use a reputable paid VPN that provides a high level of security.
When we look for a VPN to recommend, we consider the following key factors:
Most Secure VPNs For Indonesia
When we came to find VPN providers to recommend for use in Indonesia, we look at all of these factors and settled on the following recommendations: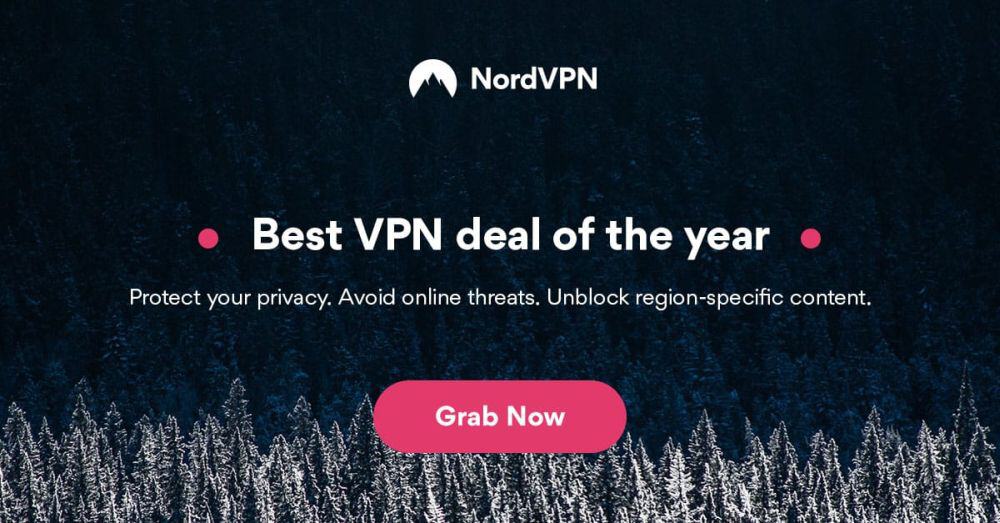 NordVPN is a great VPN for people who travel a lot or people who want great flexibility in their VPN. They have regular VPN servers that have the features you'd expect, like strong 256-bit encryption and a no logging policy. But they also offer a range of specialist servers which have particular functions. For example, if you like to use torrents or other P2P downloads, then you can connect to special servers which are optimised for P2P use. There are also servers with extra security features like double VPN in which you data is encrypted twice over for maximum security, or ant DDoS to protect you from DDoS attacks.
This means that there are a huge number of servers available: more than 5,400 in 59 different countries. This includes 10 servers in Indonesia. The connections are plenty fast enough for streaming or downloading. The software has a friendly map interface and it can be installed on devices running Windows, Mac OS, Linux, iOS, Chrome OS, Android, or Windows Phone.
Read our full NordVPN review.
Pros
Unblocks US Netflix, iPlayer, Amazon Prime and other streaming services
No bandwidth caps
Torrenting/P2P explicitly allowed
Retains no metadata of your browsing
24/7 Chat Support.
Cons
Automatic server selection can be unreliable
Can't specify City or Province in App.

Surfshark was built with combatting government censorship firmly in mind. This is apparent by their choice to do away with outdated encryption in favor of the most modern protocols, including OpenVPN, IKEv2/IPSec, WireGuard and Shadowsocks (Windows/Android only). Each method is protected by the unbreakable 256-AES-GCM cipher–the same used by the NSA–so neither the Indonesian government nor local hackers will be able to break into your connection.
What's more, each of Surfshark's 3200+ servers in 65 countries comes equipped with the ability to enable obfuscation and/or the special NoBorders anti-censorship modes. Your VPN app intelligently watches out for restrictions like packet sniffing and DNS poisoning, and auto-adjusts the settings to counteract them on the fly.
And with IP/DNS/WebRTC leak protections, a kill switch, plus one of the industry's best no-logging policies, it's clear that Surfshark means to ensure not a single data packet escapes unencrypted and to cover your tracks online.
Pros
Break through harsh censorship to securely access social media and foreign news sites
One of the first VPNs to implement RAM-only servers
Bitcoin, Etherium, and other cryptocurrencies accepted as payment
Zero logging policy ensures your activity can't be used against you
Support staff manned by actual human beings 24/7.
Cons
Server network is not nearly as expansive as major competitors
Power users may wish for more settings to fiddle with.
Read our full Surfshark review.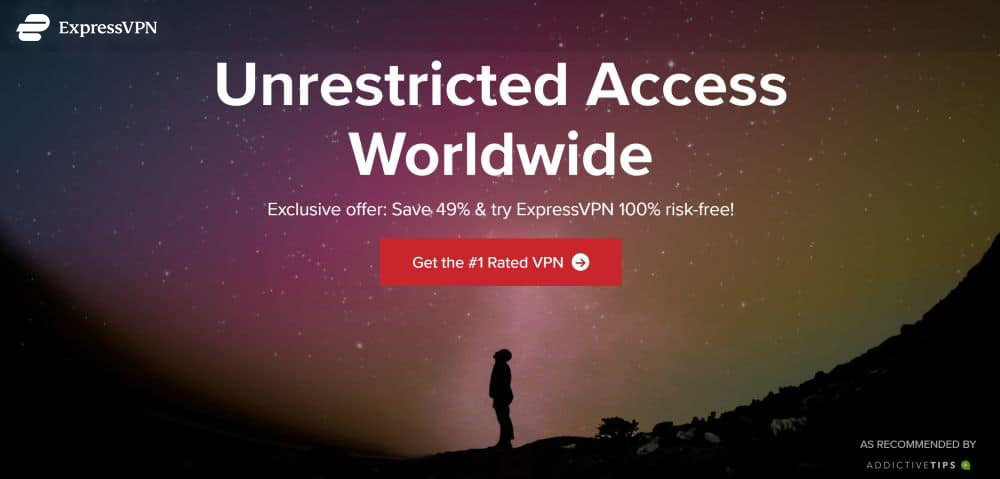 ExpressVPN is committed to security, speed, and ease of use. The security features include using strong 256-bit encryption and a no logging policy. The no logging policy was tested recently when Turkish police seized one of the ExpressVPN servers looking for data from a Turkish user, but the lack of logs meant that they could not find any user data. Other security features include DNS leak protection to prevent anyone from tracking your activities using DNS data, and a kill switch to stop you from inadvertently sending data over an unsecured connection.
The very large number of servers mean that you'll be able to access sites from all around the world. The network totals more than 3,000 servers in 94 different countries, including servers in Indonesia. The connections are super fast and really live up to their Express name. The software is easy to use, even for those without experience using a VPN before, and it can be installed on devices running Windows, Mac OS, Linux, and Android, plus some games consoles and smart TVs. In addition, there are handy browser extensions available for the Google Chrome, Mozilla Firefox, and Apple Safari browsers.
Read our full ExpressVPN review.
Pros
Unblocking Netflix, iPlayer, Hulu, Amazon Prime
Super fast servers
Govt-level AES-256 encryption
Strict no-logging policy
Great support (24/7 chat).
Cons
Month-to-month plan has high cost.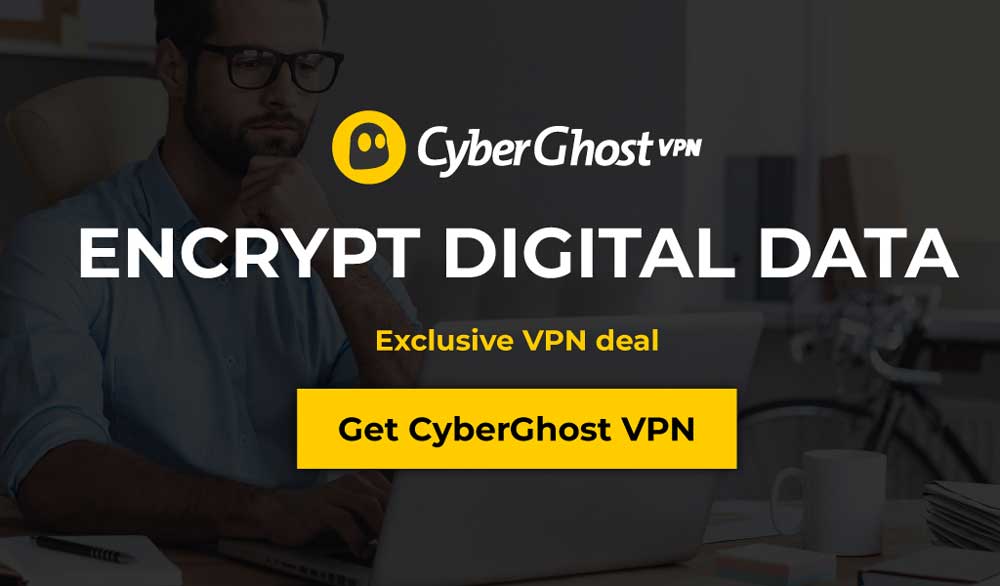 CyberGhost is a very easy to use VPN with a graphical user interface that makes it a snap to connect to the VPN that you need. When you open the software you'll see options to surf anonymously, to access blocked sites, to use torrents, and more. You just click the option you want and a VPN server and appropriate settings will be chosen for you. This makes it a great choice for those who haven't used a VPN before and would like some guidance in connecting to the correct server with the settings they need. This helps keep the level of security high, along with the use of 256-bit encryption and a no logging policy.
The total number of servers available is an impressive 5,900+ servers in 90 countries, including 8 servers in Indonesia. The connections are fast and the software is available for iOS, Android, Windows, and Mac OS.
Read our full CyberGhost review.
Pros
Works with Netflix, iPlayer, Amazon Prime, Hulu
Fast, constant speeds
Versatile and user-friendly
Strict no logging
45-day no-quibble money back guarantee.
Cons
Doesn't unblock all streaming services.
PureVPN is more than just a VPN. A subscription to the service gives you access to a standard VPN, including strong 256-bit encrypting and a no content logging policy. But there are tones of other security features included as well. You'll get access to features like anti malware and anti virus protection, to keep your device free from unwanted software, and an anti spam filter, to keep your email inbox free from unwanted messages. There are more options for DDoS protection, app filtering, a kill switch, the option for a dedicated IP address, and a NAT firewall to block data from being leaked out of your device.
PureVPN's network covers 2,000 servers in 140 different countries, including 5 servers in Indonesia. The connections are quick and the software is available for Windows, Mac OS, Android, iOS, and Android TV devices, plus browser extensions for the Chrome and Firefox browsers.
Read our full PureVPN review.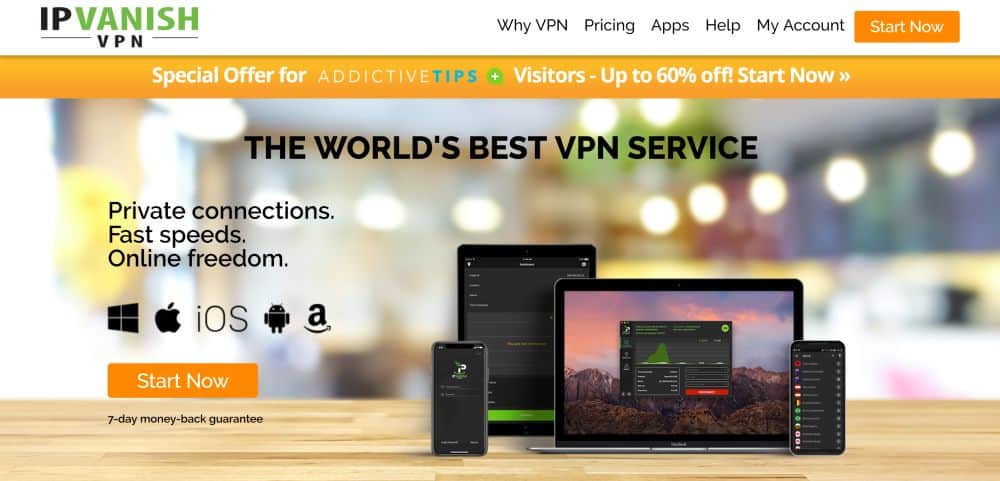 IPVanish is the VPN that we recommend for users who want the fastest possible connections. IPVanish has super fast servers that are perfect if you want to download large files or do other activities requiring a lot of bandwidth like streaming high definition videos. This speed is supported by excellent security including strong 256-bit encryption and a no logging policy.
The network of servers covers more than 1,300 servers in 60 countries. There aren't any servers in Indonesia, but there are plenty of servers in other Southeast Asian countries like Singapore and Malaysia, so you can still get a nearby connection if you want that. The software has lots of options that advanced users will appreciate like a kill switch, DNS leak protection, periodic IP address change, and DNS configuration. The software is available for Windows, Mac OS, Linux, and Android.
Read our full IPVanish review.
Conclusion
Due to the government blocking some websites, browsing the internet in Indonesia is rather restricted. Anti defamation and anti blasphemy laws have lead to large chunks of the internet becoming inaccessible for most people within the country. If you live in or are travelling through Indonesia, we recommend that you get a VPN to both keep you safe and to allow you to access any website that you want. A VPN like one of the ones that we have recommended can get you around internet blocks so that you can surf without restrictions.
Have you had problems with blocked websites in Indonesia? Have you tried out a VPN to access blocked content, and what was your experience like? Tell us about it in the comments below.