We are reader supported and may earn a commission when you buy through links on our site.
Learn more
Unblocking Blocked Websites Without a Proxy (Quick Privacy Guide)
You've probably heard that proxy services can be used to unblock websites, but also that they are hideously unsafe to use. In general, this is absolutely true, and you should look for alternative methods to access censored or geo-blocked sites. Today we show you how to choose and use the best VPN to securely bypass virtually any website block.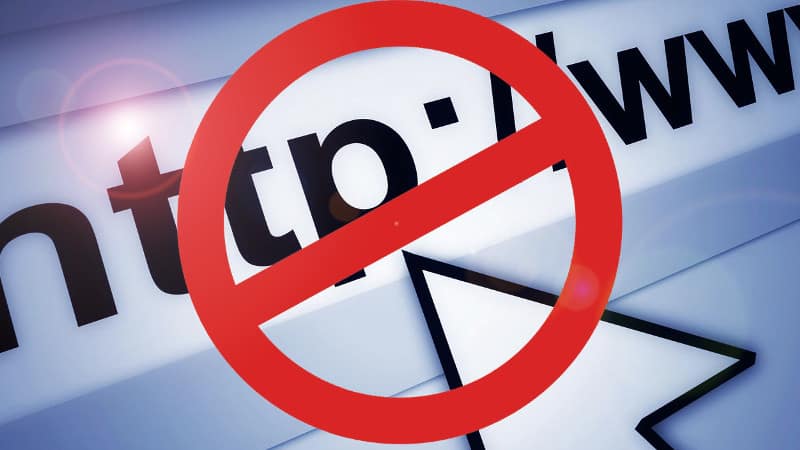 Proxies come with a number of problems that can make enjoying the free and open Internet difficult or even impossible – but VPNs are different. In this article, we'll present a few of the best VPN providers on the market, explain how website blocks work, then examine how VPNs succeed where proxies fail.
The following VPNs unblock sites far more effectively than any proxy:
NordVPN – Best Site Unblocker – There isn't a geoblock or form of censorship equal to NordVPN's ability to break through them. Constantly rolling out new methods, like NordLynx encryption to boost speed and security far beyond the industry standard.
Surfshark – A modernized VPN that offers smart privacy provisions that automatically beat website restrictions.
ExpressVPN – Another VPN titan continuously updating its offering, with tools like the Lightway protocol which maximizes your connection speeds.
CyberGhost – Our favorite recommendation for VPN newbies. Just select what you want to do from a list, and let your app take care of config.
PrivateVPN – The smart choice for power users, who like to tweak encryption settings to their liking.
PureVPN – Ludicrously large server network, with access to geoblocked content in over 140 countries.
There are many reasons to want to get a foreign IP address. For example, you may want to view Netflix's full library while traveling or living abroad. You may want to experience the Internet as if you were somewhere else – for example, to learn a new language. You may want to overcome local censorship laws and explore the free web. But how can you start unblocking blocked websites without a proxy (which can be dangerous and unreliable)? With a VPN.
30-days money back guarantee
The best VPNs for unblocking blocked websites
If you're sick of paying for a proxy that doesn't unblock the websites you want, definitely take a look at VPNs. Each of our recommended providers occupies a similar price point to proxies, but far exceeds them in capability. We may be biased, but when you get more utility for the same money, doesn't that make the switch a no-brainer?
To help you narrow down a crowded marketplace, we present to you the top VPNs for unblocking websites: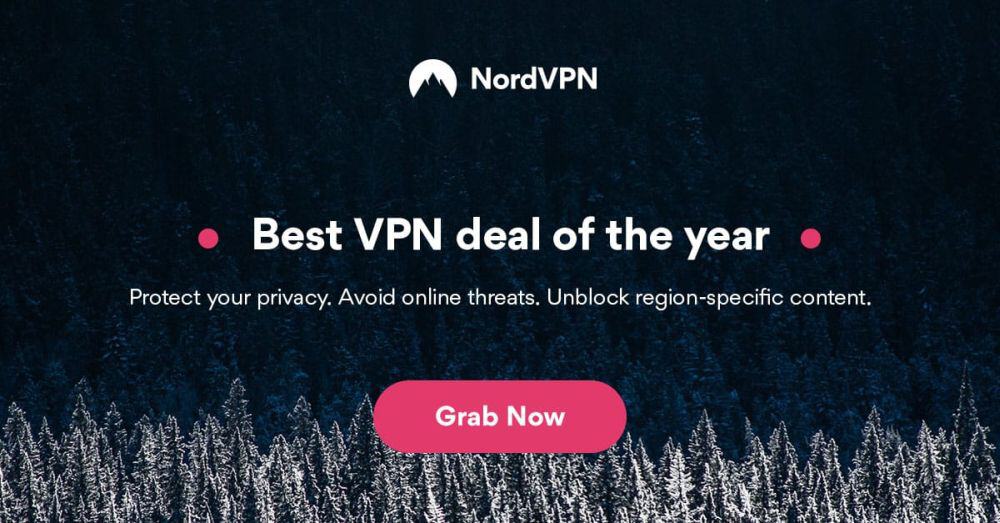 NordVPN is one of the titans of the VPN industry. It's easy to use for newbies, but also rewards technical know-how with an impressive array of advanced features and configurations. It all starts with industry-standard 256-bit AES encryption over OpenVPN, offering users unbreakable security without sacrificing on speed. What's more, NordVPN has one of the widest networks in the industry: 5,800+ servers in 59 countries. With so many servers, you can get virtually any IP you want to easily bypass website filters and geoblocking.
Need more? Check out NordVPN's array of specialty servers, each optimized to a different functionality like onion over VPN, obfuscation, getting a dedicated IP, anti-DDoS, and P2P.
In addition to being an excellent unblocker tool, NordVPN is also wonderfully easy to use. The user interface is attractive and minimalistic, with a large number of features neatly presented in a simple, elegant design. There's even a graphic world map that lets users choose servers quickly and easily. Apps are available for virtually any device and operating system you can think of, including desktops, tablets, smartphones, routers, video game consoles, smart TVs – and more.
Something else we really liked with NordVPN is customer support. It's available 24/7 and the operators are both knowledgeable and helpful, with replies usually coming within a few hours of us submitting tickets. Between this and the above features, it's easy for us to recommend the NordVPN experience as one of the best on the market.
Read our full NordVPN review.
Pros
Works with Netflix, BBC iPlayer without breaking a sweat
Different IP addresses aervers
2,048-bit SSL keys and DNS leak protection
"Double" data protection
30-day money back guarantee.
Cons
They can take 30 days to process refunds.

Being a relatively new VPN, Surfshark is certainly standing on the shoulders of giants; but its modernized feature set may just allow you to see even further afield. Indeed, Surfshark is built with automatic protections, meant to anticipate, intercept, and disrupt common cybersecurity threats before you even notice.
The best prevention is 256-AES-GCM encryption–the same cipher used by the NSA on their servers. But this is no longer enough, so Surfshark includes Camouflage obfuscation to disguise your VPN traffic, smart DNS for proxy-blocking sites like Netflix, and NoBorders for beating advanced government censorship like packet sniffing and DNS poisoning.
Surfshark offers over 3200 servers in 65 countries, enabling you to access an entire world of geoblocked content. Speeds are snappy as are the apps themselves, which are available on all major platforms (with unlimited simultaneous connections). However you choose to connect, rest easier with Surfshark's strict no-logging policy in place.
Pros
Unblock VoIP in oppressive regimes like WhatsApp, Skype, Discord, and more
Torrent safely on any server, no guesswork required
Zero restrictions on simultaneous connections, apps available on every major device
Logging policy independently audited and verified
Get help any time of day via email, phone, or live chat.
Cons
Growing network doesn't have same coverage as more mature VPNs
Apps don't allow for much manual fiddling for power users.
Read our full Surfshark review.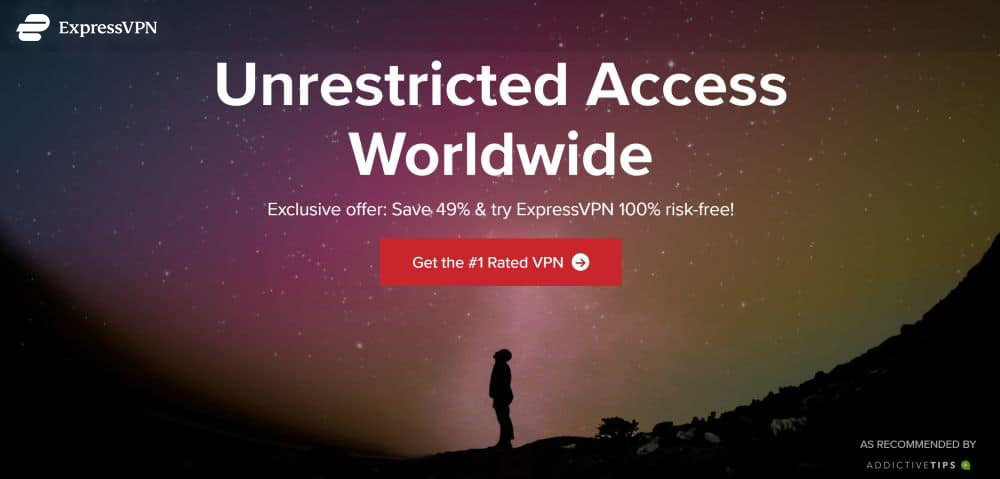 ExpressVPN holds a special place in most VPN reviews–usually near the very top. Few other VPNs strike quite the same balance of speed, security, and usability as ExpressVPN. Let's start with the basics: 256-bit AES encryption wraps each of your data packets in a compact fortress of cryptography, thwarting the efforts of hackers, ISPs, advertisers, and governments alike to snoop into your activity.
For total anonymity, ExpressVPN has put into place a solid no-logging policy, erasing any trace of your identity before you ever leave it behind. Not enough? The massive network of over 3,000 servers in 94 countries is fine tuned for performance, delivering impressive stability and industry-rocking connection speeds throughout. Taken together, these core features make short work of even the toughest website blocks.
If all that power seems intimidating, rest easier knowing that the best of these features are typically accessed with a single click in ExpressVPN's highly intuitive and attractive software interface. No matter what your favorite device is, you're likely to find a dedicated ExpressVPN app is available for immediate download. Installation is a breeze, as is daily usage. And speaking of which, ExpressVPN perfectly lends itself to always-on functionality, with zero caps on bandwidth, speed, or server switches.
The cherry on top? Protect up to 5 different devices with just a single subscription.
Read our full ExpressVPN review.
Pros
Unblocks Netflix and other streaming sites
3,000+ super fast servers
No DNS/IP leaks found
No personal information logs kept
Great support (24/7 chat).
Cons
High cost for month-to-month users.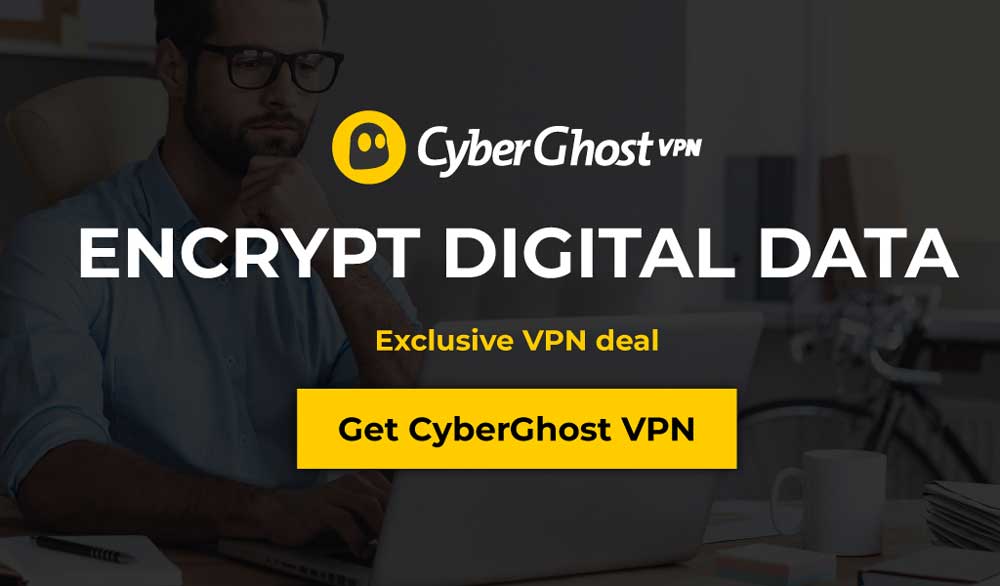 CyberGhost is an excellent VPN provider that combines powerful features with an intuitive user experience. When you log into the desktop versions of the CyberGhost app, you're not bombarded with endless options and features. Instead, you're simply greeted by 6 preset configuration profiles to choose from. Most notably, there is a preset to "Unblock Basic Websites", which unlocks immediate access to the 10 most commonly restricted websites. Similarly, "Unblock Streaming" does the same for 20 popular streaming services.
It'd doesn't take long to get familiar with these options, but the utility they provide is endless. And that's not all–CyberGhost also provides a set of toggles with plain-language names like "Extra Speed" and "Block Ads". These make it easy to customize your Internet experience for even better results – all while requiring no technical knowledge. It's even simple to choose from what would otherwise be an overwhelming selection of servers–over 6,000 in 87 countries worldwide.
In addition to being excellent at unblocking websites, CyberGhost is incredibly safe. Everything starts with a selection of cutting-edge AES-256 bit encryption protocols. These run the gamut from the modern, reliable OpenVPN to legacy options like PPTP (which works when other technologies don't). No matter what sort of censorship or block you face, there's a CyberGhost encryption setting to help you get past it. Backing it all up is one of the most thorough and complete no-logging policies in the business–they don't even keep the email address you use to sign up, much less sensitive personal metadata on how you connection to and use your VPN. All in all, if you want to take the guesswork out of unblocking your favorite sites, go for the streamlined CyberGhost VPN experience.
Read our full CyberGhost review.
Pros
SPECIAL OFFER: 79%OFF
P2P allowed on any server except in US and Russia
No leaks detected
Zero logs
45-days 'No-hassle' money back guarante.
Cons
IPv6 WebRTC leak in macOS
Sometimes experiencing average speeds.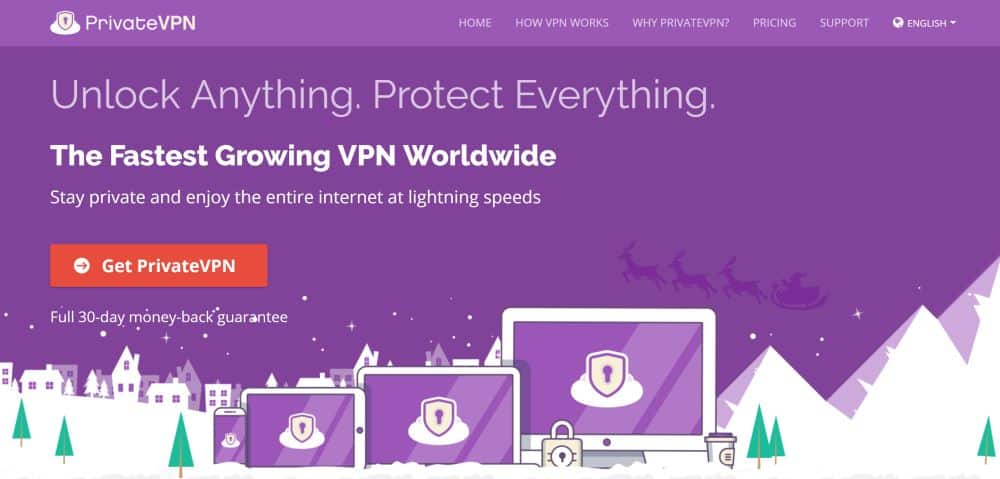 PrivateVPN is an outstanding value-for-money VPN that helps you unblock websites and enjoy the free and open Internet. Whether it is a relatively simple firewall set up by your school to block Facebook, or something as massive as the Great Firewall of China, PrivateVPN has a countermeasure. Want to unlock the U.S. version Netflix from abroad? Simply choose one of several servers specially market to unblock streaming services, and get on with your content binge. Need to escape harsh censorship? Deploy PrivateVPN's SOCKS5 proxy, which punches through firewalls. It's all underpinned by unbreakable 256-bit AES encryption, plus a strict no-logging policy on your most revealing metadata.
PrivateVPN is also easy and convenient to use. For starters, it's the only service we know with a free remote setup installation. The service is only available for desktop users, but if you choose it, an expert will actually install and configure PrivateVPN for you – no matter where you are. This is incredibly convenient – and if this isn't up your alley, don't fret. Apps are available for all common devices and operating systems, and you also get manual instructions if you want to get set up using a legacy router, a custom operating system, etc. Throw in unlimited bandwidth, speed, server switches, and a P2P and torrent-friendly policy, and you get one of the best all-in-one VPN services on the web, period. Their network isn't the biggest at just over 150 nodes in some 60 countries, but you'll find it more than equal to most tasks in terms of performance and utility.
Read our full PrivateVPN review.
PureVPN has many claims to fame, but its far-flung network covering 140 countries with over 2,000 servers tops the list for users in need of a website unblocker. Indeed, you can get virtually any country's IP address you want, letting you bypass geoblocks with ease. Whether you want to watch the US version of Netflix, enjoy Russia's state TV programming, or listen to Hungarian radio shows as if you were in Budapest, PureVPN makes it possible with just a few clicks. Even better, there are zero limits on speed, traffic type, and or bandwidth, so you never have to go online without your defenses up.
Need speed? PureVPN delivers on multiple fronts. Its sheer number of servers allow you to "shop around" for your best connection, while dedicated P2P and streaming servers further optimize configurations for those use-cases. There's even built-in anti-ISP throttling that removes artificial speed limits set by your ISP. How about privacy? PureVPN respects your right to anonymity with powerful 256-bit AES encryption, and a solid no-logging policy covering timestamps, IP addresses, DNS requests, server assignments, and browsing history. And cybersecurity? That's covered by an incredible ensuite array of features including app filtering, DDoS protection, dedicated IP addresses, NAT firewalls, anti-spam filtering, and even antivirus software.
Overall, it's hard to find more VPN for your dollar than PureVPN, and we're happy to recommend it as one of the very best providers.
Read our full PureVPN review.
Why are some websites banned?
If we simplify how the Internet works, we can say that every time you load a website, you exchange data with it. Unfortunately, many websites are unavailable in specific locations for all kinds of reasons. One is geoblocking. This is when a website or brand makes some or all of its content unavailable to people based on where they are geographically. For example, many US websites don't let Russian users access their content. In another example, Netflix gives you a different version of their website depending on where you're logging in from. The latter example is probably the most common reason websites get banned due to geoblocking – and it affects billions of people worldwide at any given time.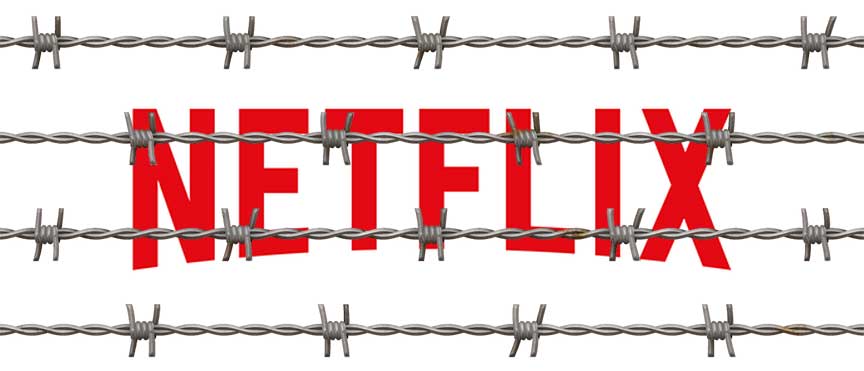 In addition to geoblocking, there's censorship and various firewalls. Leaders and governments in countries like China, the UAE, Saudi Arabia, Iran, and many others don't want people to access much of what's on the web. In countries like China, this is done for ideological and political reasons. In much of the Arab world, it's done to shield citizens from immodest images, information that may anger adults, etc. The end result is that many websites that might contain sensitive information are blocked.
Last but not least, we have firewalls that have nothing to do with geoblocking nor censorship. For example, in Russia, LinkedIn and Slideshare are both unavailable. In the UAE, you cannot use Skype or Facebook Messenger. China prohibits all popular international messengers, from WhatsApp to Facebook Messenger. This isn't necessarily done for any nefarious reasons. It's often done to protect domestic developers and their business, or because international companies won't comply with local regimes' demands (e.g. Russia's demand to store all data in their country). Ultimately, what matters is that no matter why websites are blocked, they're blocked and completely unavailable.
What's the problem with proxies?
A proxy is a server that acts as a bridge between you and the parts of the Internet you want to access. It gives you a new IP and lets you access data that's usually off-limits. For example, let's say you're in China and can't access Facebook directly. You can use a proxy to access it indirectly, appearing to use the Internet from your proxy's location and Internet address.
The main problem with proxies is pretty obvious. Your data, which is unencrypted by default, passes through a remote server whose location and ownership are unknown to you. Your IP address is hidden – but your data isn't protected, and it now has to go through another transition point on its way to and from you. This may not be a big deal if you're doing something that requires absolutely no security, like checking the news from a public computer. In all other scenarios, however, proxies are pretty dangerous. Think about it: your data is 100% unencrypted, meaning that everything you do is completely visible to anyone who gets a hold of your data. This makes proxies a poor choice for gaming, checking private correspondence, streaming, and virtually anything else that requires any modicum of privacy.
Another big problem with proxies is that they're very limited. For example, most proxies let you access a specific website – but can't protect you when you're gaming, streaming, loading large pages, etc. They only work for occasional low-data use cases. This makes them unsuitable for regular usage.
How do VPNs compare?
VPNs have something in common with proxies: They both relay your data through a remote server and give you a new IP. However, there's one massive, important difference between a VPN and a proxy. A VPN encrypts data before you send or receive it. The only two devices that can then encrypt this data are your device and the VPN's remote server. In effect, this creates a tunnel between you and your VPN service. Nobody can see what's happening to the date inside the tunnel – and nobody can interfere with your connection and trick you by throwing malicious data in there.
Modern VPNs can also do all kinds of cool stuff. For example, you know how Internet Service Providers like Verizon and Time Warner can sometimes downgrade your speed? If not, here's how that works. Let's say you run out of traffic on your monthly plan. When this happens, most ISPs will downgrade your speed. A VPN can help you bypass that by routing your data requests through its servers rather than your ISP's. Pretty cool – especially if your ISP downgrades your speed all the way down.
Another cool thing is that you can use a VPN for anything you want to do online. It's good for gaming, torrenting, video calls – anything you can think of. Whereas most proxies are so slow that they're only good for reading the news and checking an occasional e-mail, a VPN can do it all. Moreover, a VPN tends to come with apps and other features that help create a seamless experience for you. All in all, a VPN is just a better, more secure, more advanced version of a proxy – and what we recommend you use by default.
In parting
Now that you know how proxies are different from VPNs and why you might want one, what are you going to do next? Leave a comment below and let us know; we love getting your feedback.