We are reader supported and may earn a commission when you buy through links on our site.
Learn more
How to Unblock HBO GO in France Using a VPN
Normally, it's impossible to watch HBO Go in France due to geoblocks and proxy bans. However, a sufficiently powerful VPN will allow you to establish an encrypted connection into a US serve, allowing you to consume content like an American. (Be careful!) Today, we review the most secure VPNs capable of spoofing a US IP and unblocking HBO Go.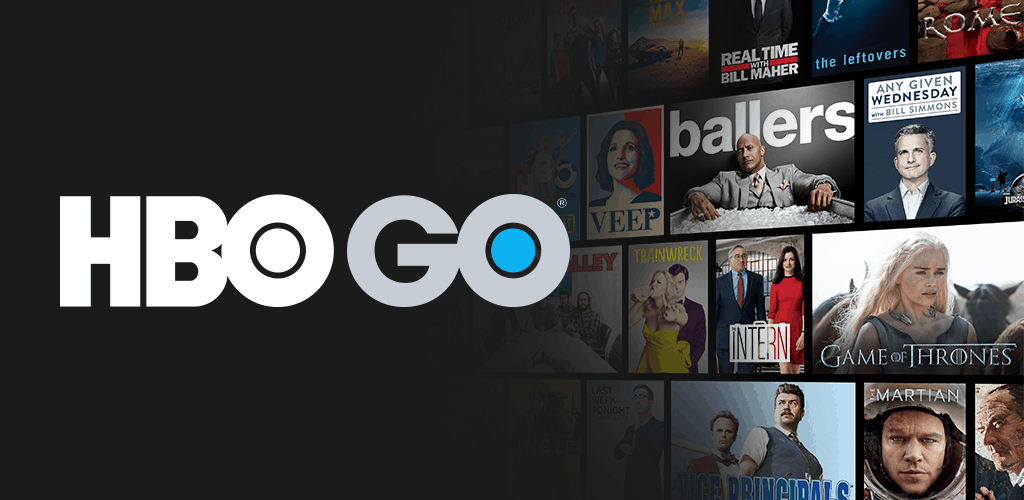 Launched in 2010, HBO Go is a 'TV everywhere' streaming service created by America's oldest premium television network – HBO. For those who have an HBO subscription, this service is free of charge and gives you access to your favourite films and TV shows. However, if you are located or traveling outside of one of the countries serviced by HBO Go, even the best local cable subscription won't grant you access.
Slip past HBO Go's French geoblocks with these secure VPNs:
NordVPN – Best for HBO Go – NordVPN is one of the most sophisticated providers on the market, having cut their teeth by combatting unfair geoblocks like the ones French people experience with HBO Go. With thousands of US servers and NordLynx encryption, you'll always get through.
Surfshark – Hassle-free connections to US streaming sites courtesy of smart DNS, obfuscation, and powerful encryption.
ExpressVPN – Dynamically rotating IPs in the US, plus a built-in speed test enable buffer-free streams abroad.
CyberGhost – Simply click "unblock streaming" and your VPN takes care of the rest.
PrivateVPN – A top recommendation for anyone who likes to tweak encryption settings for optimal performance.
If you attempt to use the service from France, you will immediately see the error message that says "Not in Service Area". To bypass this regional block and access a wide range of HBO's content, you need a top-of-the-line VPN service. Not only will a VPN make your Internet connection more secure, but you will be able to access otherwise-blocked websites as though you were still in the United States or other HBO Go-compatible country.
In this article, we will cover the features to look for in a quality VPN, give your provider recommendations for unblocking HBO Go, and delve into the benefits of using this service.
How do I choose a VPN for unblocking streaming sites?
Whether you are permanently located in France or are merely visiting the French Alps for the winter, a VPN will help you overcome geo-blocks within just a few moments. However, with so many VPN services on the market today, you will need to be selective and do some research. To help you make this decision, we have provided you with important criteria to consider before opting for a provider.
Best VPNs to watch HBO Go in France
Now that you have established what you are looking for in a VPN, take a look at our top-rated provider recommendations for unblocking HBO Go from France: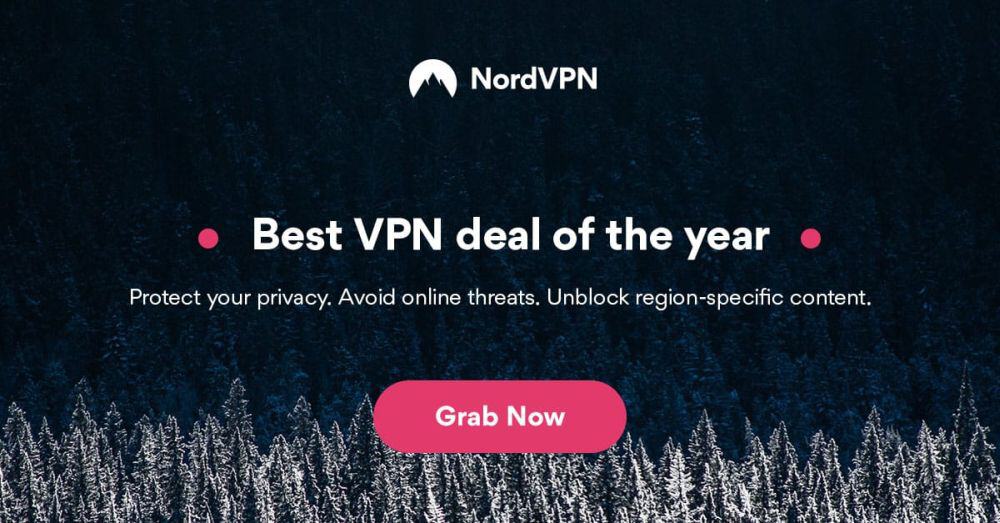 NordVPN is the best choice when it comes to overcoming location-based blocks while traveling abroad. With one of the biggest server networks in the industry made up of over 5,500 servers in 58 countries, NordVPN is ideal for accessing HBO Go from anywhere. Because of the vast number of servers, NordVPN also offers a range of speciality servers for advanced users. These include onion over VPN, which allows users to remain completely anonymous on the Onion network, anti-DDoS, double VPN, and obfuscated servers. These servers not only allow you to stay anonymous online, but also hide the fact that you are using a VPN service.
NordVPN's strong security makes one of the best VPN providers on the market. The service uses 256-bit AES encryption, which is virtually unbreakable. Some of the encryption protocols include UDP, TCP, PPTP, and SSTP. Moreover, NordVPN employs one of the most complete no logging policies in the industry, which makes sure that your data will never be linked back to you and you will remain completely anonymous. Considering this range of advanced features, NordVPN is surprisingly user-friendly, which makes it a solid choice for inexperienced users, too.
Read our full NordVPN review.
Pros
Servers optimized for unblocking Netflix
Fast and stable connections
Torrenting is explicitly permitted
"Double" data protection
Great support (24/7 chat).
Cons
Apps can sometime be slow to connect.

Surfshark only launched in 2019, but it's already widely considered a killer app for unblocking streaming sites the world over. It is especially good at accessing US services like HBO Go, as it dedicates a large portion of its network (numbering 3200+ servers in 65 countries in total) to this country. Normally, lots of servers means more chances to find the one that works to beat a particular geoblock, but in Surfshark's case they all just work.
There is a reason for this; Surfshark uses only the most modern encryption (256-AES-GCM) to secure its server connections, while also auto-enabling obfuscation and smart DNS to overcome specific types of proxy and VPN blocks. It works for HBO Go, Netflix, Hulu, ESPN, and so many more; and it doesn't matter whether you connect from France, China, or Mars.
Surfshark is fast enough for HD streams, secure enough to dodge ISP throttling, and extremely discrete about it all with a strict no-logging policy.
Pros
Every server optimized for unblocking Netflix, BBC iPlayer, Hulu, and more
Over 800 servers in 50 countries worldwide, and constantly growing
CleanWeb mode blocks ads and popups before they load, saving your mobile data and speeds
Absolutely no logging of connection data, IP addresses, bandwidth used, or traffic
Responsive customer support available 24/7.
Cons
Server network is not nearly as expansive as major competitors
Power users may wish for more settings to fiddle with.
Read our full Surfshark review.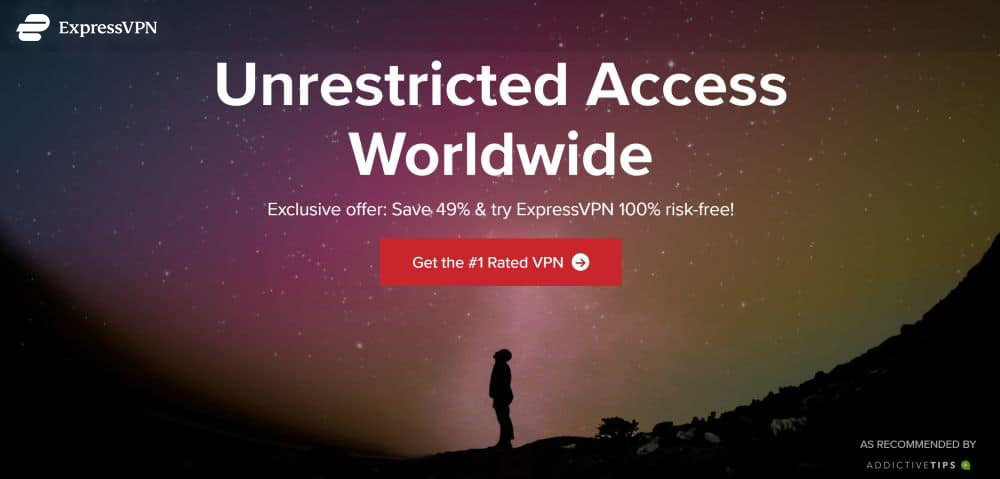 ExpressVPN is a great choice for unblocking HBO Go from anywhere in the world, including France. ExpressVPN provides fast connections, easy-to-use software, and military-grade security. With a network of 3,000+ servers across 94 countries, including just over 30 across the U.S., the provider lives up to its name in terms of performance. It allows you to select the fastest available server in the country, gives you unlimited bandwidth, and does not use speed caps all throughout your streaming experience.
ExpressVPN's security features are just as impressive. Using 256-bit AES encryption, the service couldn't be cracked even by the world's strongest supercomputer. Some of the encryption protocols include UDP and TCP, both via OpenVPN, as well as SSTP, which gives you extensive options when it comes to overcoming harsh censorship blocks. Furthermore, ExpressVPN's zero-logging policy protects your information – from timestamps to IP addresses – from being stored. This helps ensure that your data cannot be traced back to you, and your privacy is always protected. Other security features that help you stay safe online include the automatic kill switch, which shuts down your Internet if you ever get disconnected, and a DNS leak test.
Read our full ExpressVPN review.
Pros
SPECIAL OFFER: 3 months free (49% off - link below)
Fast serves with minimal speed loss
OpenVPN, IPSec & IKEv2 Encryption
No personal information logs kept
Live chat support available.
Cons
High cost for month-to-month users.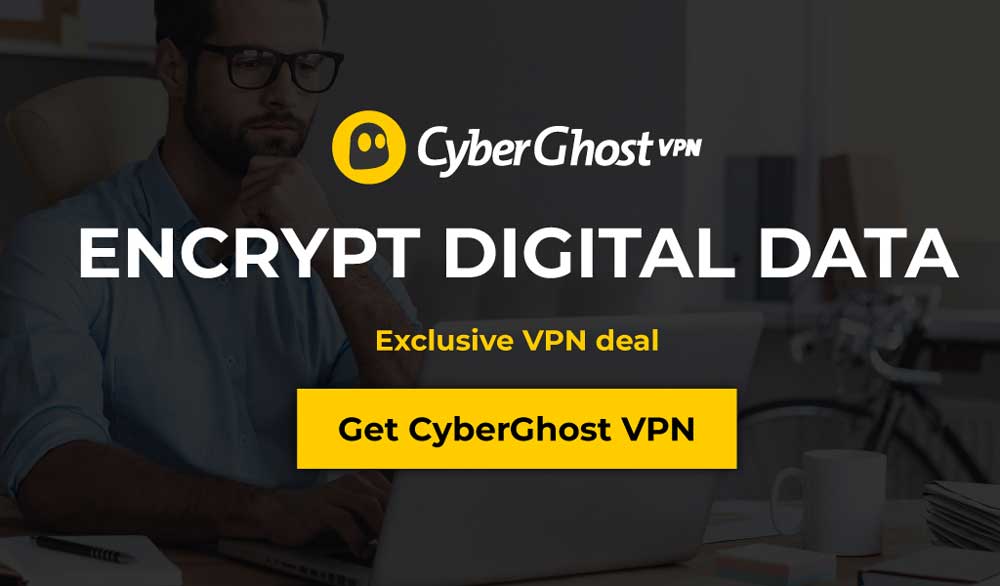 CyberGhost is an ideal choice for users who want to unblock HBO Go but have little-to-no previous experience using a VPN. Upon launch, you will be able to choose from six simple configuration profiles, all of which automatically apply VPN settings depending on the case. These profiles include "unblock streaming", which allows you to unblock any streaming site from their list, and "choose my VPN server", where you can manually select a server in the United States in order to unblock HBO Go from France or anywhere else in the world. These profiles can be customized even further with toggles like "extra speed", "block ads", or "block online tracking".
CyberGhost also provides a great service in terms of speed. With 5,500+ servers in 80 countries, including over a thousand in the United States, this provider helps bypass regional blocks from abroad without any hassle. Furthermore, CyberGhost offers unlimited bandwidth, high connection speeds, and no speed caps or throttling throughout your entire browsing experience. With this service, you can connect up to 5 devices, which means you can enjoy HBO Go on your computer, smartphone, tablet, and two more devices of your choice. Furthermore, CyberGhost is available on Windows, Mac, OS, iOS, Android, Linux, and even Router and Raspberry Pi.
Read our full CyberGhost review.
Pros
Unblocks US Netflix, BBC iPlayer, YouTube
P2P allowed on any server except in US and Russia
Located in Romania (out of 14 eyes)
No logs policy
45-days money back guarantee.
Cons
Can't unblock some other streaming sites.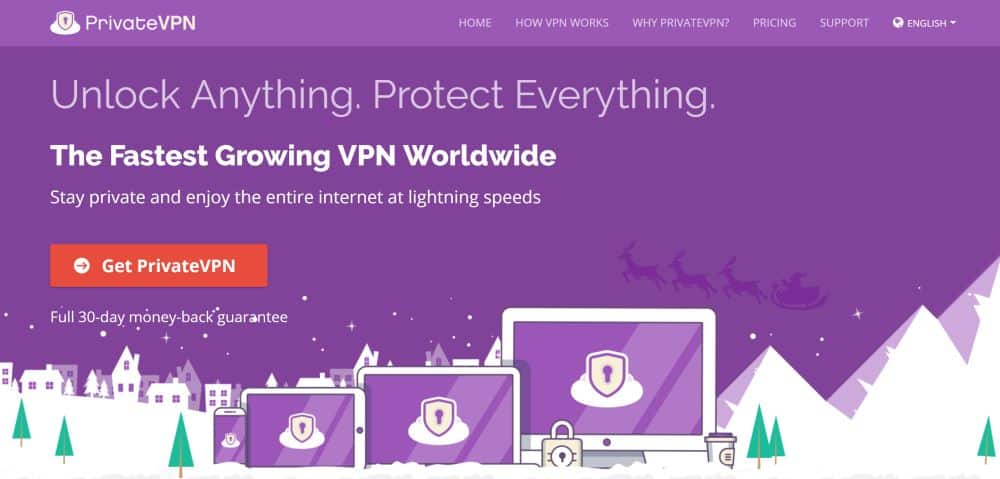 PrivateVPN is considered to be one of the fastest VPN providers on the market. While their network is not as extensive, the provider has servers in 150 locations in 60+ countries, including the United States. With unlimited bandwidth, unlimited speed, and an unlimited amount of server switching available, you can be certain that your streaming experience will be uninterrupted. PrivateVPN also has wide software availability, therefore you can enjoy your new access to HBO Go from France on a range of devices and operating systems, including Windows, Mac OS, Linux, Android, and even routers and game consoles.
PrivateVPN, as implied by the name, employs strong security features to protect your online privacy. With military-grade 256-bit AES encryption, you can be certain that your connection will be untouched and unbreakable. To give you the opportunity to increase speed, you have the option to downgrade to 128-bit AES, which is perfectly safe but allows you to stream and game with better connection. Other important security features include an automatic kill switch, which keeps an eye out for a disconnect between the server and your device. Should you get disconnected, PrivateVPN immediately shuts down your entire Internet so that none of the data is unencrypted.
Read our full PrivateVPN review.
How to use a VPN to unblock HBO Go from France
To unlock access to HBO Go from France and start enjoying an array of entertaining content, you simply need to follow the steps below. The entire process will only take a few minutes, and you can enjoy a fast and secure connection once you are done reading this article.
Open your web browser and enter your chosen VPN provider's website. Create an account and make sure to make note of your new sign-in credentials.
Once you have an account, download the software that is suitable for your device. For example, if you want to unblock HBO Go on your Android smartphone, you will need to download an app specifically for that operating system for it to work.
Upon launch, you will be prompted to log in with your account name and password.
The VPN then automatically connects to the fastest available server as a default. In order to unlock the streaming service, however, manually select the fastest available server in the country of your choice.
This next step is optional, however, we recommend you go through with it as an extra security measure. Go to ipleak.net and give the page a few moments to load. This will run an automatic IP lookup test that will determine whether your VPN is working properly or not. Take a look at the "Your IP Addresses" list – if you see your chosen location, your VPN is working properly and you are good to go. If, however, you see your actual IP address in France, there may be a leak and it's worth contacting the VPN provider directly to fix the issue.
If you followed the above instructions, you should be ready to get streaming your favorite HBO shows and movies!
Why should I use HBO Go?
In 2010, HBO launched an excellent service that enabled all HBO subscribers to watch their favourite shows and films online at any time. The best part is that this 'TV Everywhere' service was offered completely free of charge if you already have an HBO subscription. Since its launch, the number of users has doubled – from 81 million to 142 million in 2017. Furthermore, as soon as the service became available on smartphones and tablets, the app got a whopping one million downloads in its first week, and three million downloads by the end of the third month.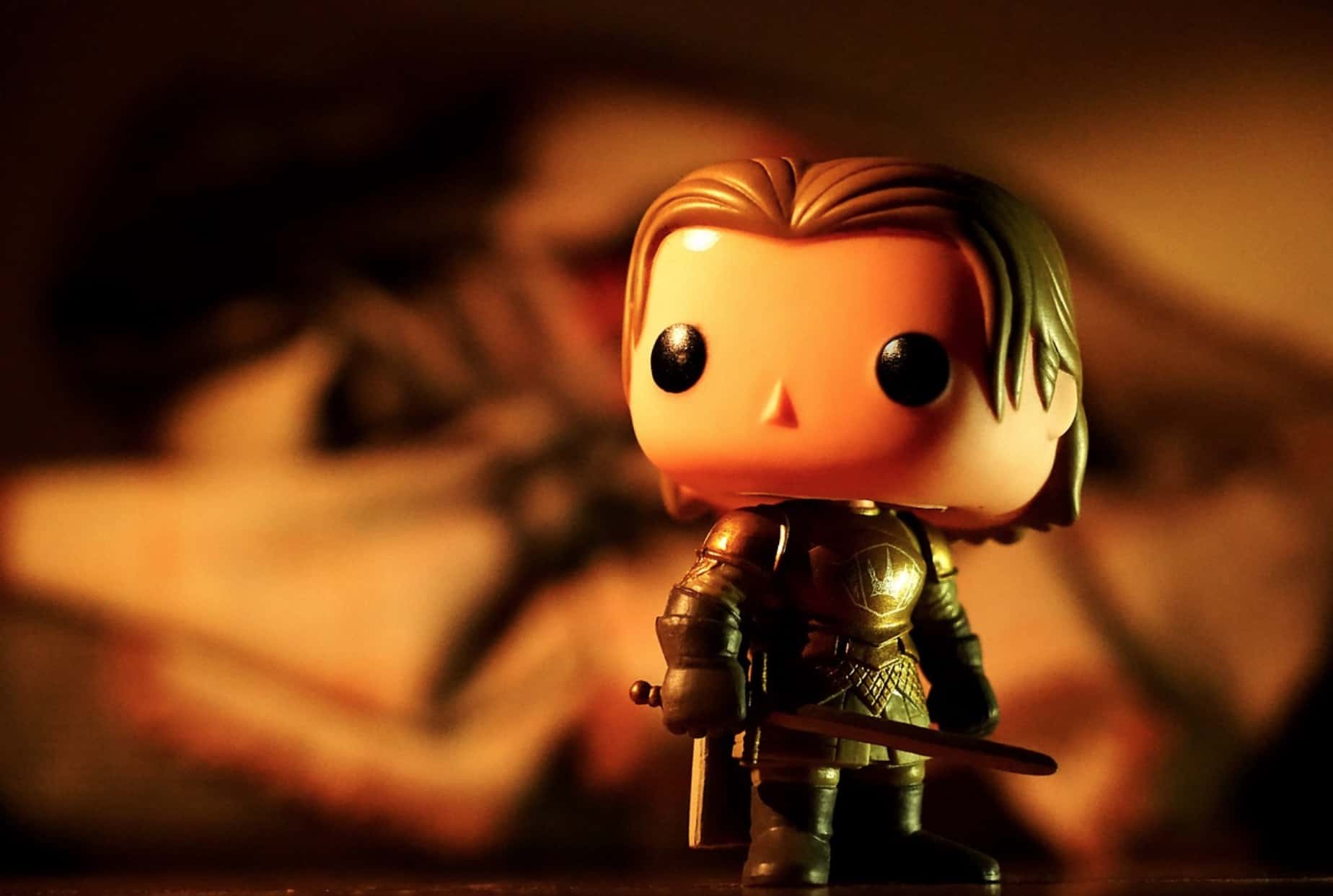 From 'Game of Thrones' to the 'Goodfellas', you will be able to find entertaining content regardless of your age, gender, and preferences. Every film, TV series, and comedy special offered by HBO is on this streaming service, and the app is updated as soon as the original broadcast is aired. This means that you can stay up-to-date with even the most recent releases, and the app is completely free if you have a subscription. Furthermore, an HBO subscription can also be purchased in addition to Amazon Prime Video, Hulu, and even Playstation Vue.
Will any VPN unblock HBO Go?
Unfortunately, not all VPN services can unblock HBO Go. Since using a VPN to bypass regional blocks has become common, HBO began to ban many services by blocking IP addresses that are linked to providers. However, if you opt for a quality provider with strong security features that enable you to hide the fact that you are using a VPN, your chances of unblocking this streaming service are much higher. Our recommended VPNs are world-class services that we consider to be the most reliable. Even if you experience a slight hiccup in the process, all of these providers have excellent customer service that will help you overcome these obstacles.
Other advantages of using a VPN
If you are here, your goal is to access the myriad of content available on HBO Go while you are in France. However, choosing to use one of our recommended VPN services will give you countless benefits in addition to accessing this American streaming service.
Increase your security
Whether you like to stream films or surf the web for shopping deals, your personal information is always at risk of being exposed if your connection is unencrypted. Think of all the times you have entered your passwords and credit card information online – if this information gets into the hands of hackers, you could end up facing a security breach of all your personal accounts. Furthermore, many ISPs, as well as some governments, monitor your Internet usage and browser history, which could leave you with problematic consequences. A VPN that uses strong encryption will ensure that your data is always protected, and none of your online activity is unprotected or traced back to you.
Access personal accounts from abroad
If you are currently working or traveling abroad, chances are most of your bank accounts, credit cards, and other personal accounts are still in the United States (or any other country). Many banks and credit card companies restrict access for foreign IP addresses, which means that you may be blocked out of your own accounts while in France. Using a VPN will allow you to access all your personal information online, whether you are currently on the French Riviera or traveling across South-East Asia.
Overcome harsh censorship
While French Internet laws are fairly lax, many countries are strict about Internet access. For example, in China, websites like Facebook, Google, and Wikipedia are blocked altogether, which means that if you are there for vacation, you will not be able to use these platforms. In order to avoid harsh political censorship blocks, use a VPN to get a foreign IP address and enjoy unrestricted access to all websites and content.
Conclusion
In France for work or simply enjoying a short family vacation? Luckily, you no longer need to be limited in the content you are able to view away from home. Unblock HBO Go within just a few minutes by choosing one of our recommended VPN providers. Whether you are staying in France or going somewhere else for the rest of your trip, regional restrictions will no longer be of issue, and your online privacy will always be intact.
What was your experience with unblocking HBO Go with a VPN? We'd love to hear your experiences and suggestions in the comments section below!