We are reader supported and may earn a commission when you buy through links on our site.
Learn more
Best VPN For Spain in 2021 to Protect Internet Rights
Spain is rated highly for Internet freedom, but recent trends have sent Spanish netizens looking for VPN protection. In this article, we discuss why this is, plus how to ensure your access to the free and open Internet with a VPN. You'll also learn about the top-rated VPN providers Spanish netizens can use to boost their privacy online.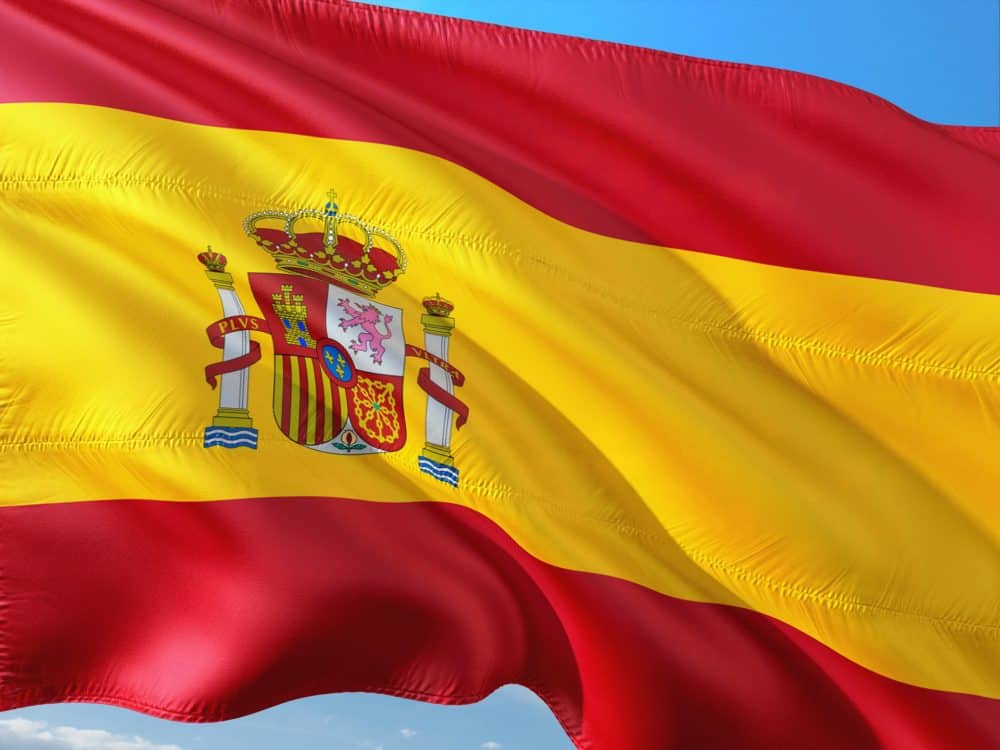 Spain is a democratic country with a high percentage of computer users and good internet availability. However, recent events in Spain have raised concerns about restrictions and censorship of online material. This began in 2013, when the government proposed a security law that came to be known as the "gag law" that allowed Spanish police to hand out fines to citizens who interfered with their job or criticised authority. This law has been applied online as well as in real life, and Spanish people have been sentenced for comments made on social media.
In 2017, when there was a popular movement demanding a referendum on the question of Catalan independence, the Spanish government began blocking access to websites. Sites that promoted the Catalan independence referendum like referendum.cat or gateway.ipfs.io were blocked by order of a judge, although this has since been found to be against the Spanish constitution. In December 2017, the blocks were lifted and the government focused on trying to take the sites down instead of blocking access to them.
This incident has raised many red flags about internet freedoms in Spain and has led to many citizens taking a more active interest in internet rights. The Internet Freedom Festival will be held this year in Valencia and will bring together people from all over the country who seek to fight against internet censorship. One of the best ways that people have found to get around government blocks on websites and to browse the internet freely is to use a VPN. In this article we'll talk about why and how to use a VPN, then share our recommendations for the best VPN for Spain.
Use a VPN to get around blocks and improve your security
A VPN works by encrypting all of the data that your device sends over the internet, then routing that data via a server in another country where it is decrypted. Because the server is in another country, it appears to websites as if you are browsing from that location, not your actual location. Thanks to encryption, your ISP cannot see what sites you are visiting either, and so do not have the opportunity to block you.
As well as letting you access blocked web content, a VPN also improves your security by keeping you safe from hackers. It protects your privacy by preventing your ISP or the government from spying on your online activities, including the sites that you visit and the messages that you send. If you download files, then a VPN will prevent your ISP from seeing your downloads and sending your information off to law enforcement. Overall, a VPN will keep you safe and secure while letting you access content from anywhere in the world.
Our recommended VPN providers for Spain
First off, we strongly advise you to avoid free VPNs as they have poor security and privacy policies and can actually make you less safe. It's worth paying a small amount for a paid VPN subscription service that has great features and strong security.
In looking for a VPN to recommend, we take into mind the following factors:
When we looked at all of these factors, we came up with the following recommendations for a VPN for Spain: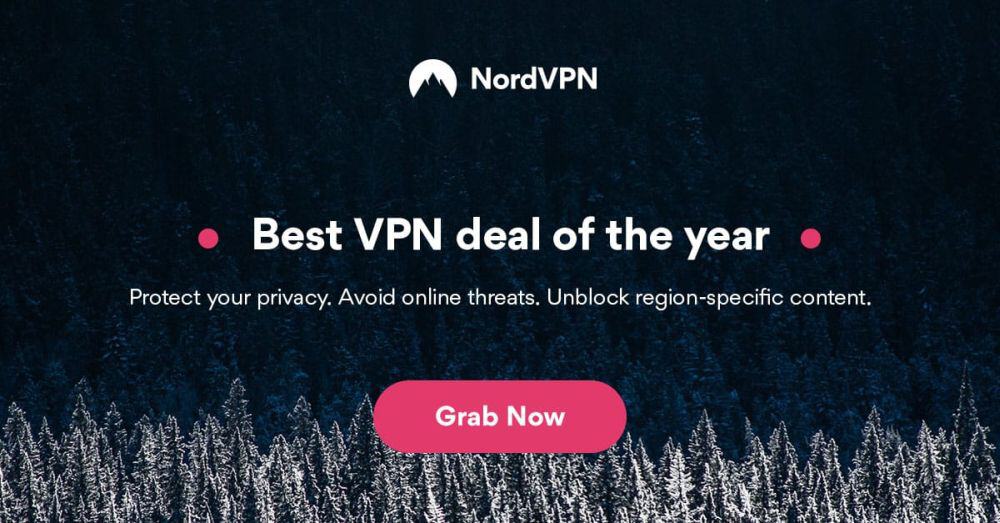 NordVPN is the top VPN, trusted by thousands of users worldwide who want plenty of options and access to speciality servers. The regular VPN servers offer 256-bit encryption, no user logs, and lightning-fast connections. But the real selling point is the specialist servers with particular functions like the P2P servers (which are optimised for the use of torrents and other P2P downloads), double VPN servers (which encrypt your data two times over), anti DDoS (to protect you from DDoS attacks), or onion over VPN for TOR users.
There are tons of servers available – more than 5,400 in 59 different countries, and the software can be installed on devices running Windows, Mac OS, Linux, iOS, Chrome OS, Android, or Windows Phone. This allows Spaniards to bypass geoblocks and access a literal world of foreign content. This includes Netflix, social media services, GDPR-blocked news sites, gaming servers, and so much more. Every connection is protected by NordVPN's own NordLynx encryption, which is optimized for both speed and security. Overall, NordVPN is a world-class provider, and their constant push to better their services has resulted in the best overall value proposition on the market.
Read our full NordVPN review.

If you're worried about overreach from the Spanish government, Surfshark offers a sophisticated feature set to ensure your privacy online. The core offering is of course its encryption, including OpenVPN, IKEv2/IPSec, and WireGuard protocols guarded by the unbreakable 256-AES-GCM cipher. This, combined with a massive network numbering more than 3200 servers in 65 countries, is more than enough to anonymize your traffic, but there's much more.
Surfshark also equips each server with the ability to auto-enable obfuscation, smart DNS, and anti-censorship methods. You don't have to activate them; they simply come online as needed to counteract restrictions detected by your VPN app. Additionally, Surfshark locks down your connection with IP/DNS/WebRTC leak protection and a kill switch, ensuring not even a single data packet escapes unencrypted.
And of course, no good VPN is complete without a good logging policy; Surfshark's comes independently vetted, and backed by a RAM-only network which purges memory banks of your identifiable metadata.
Read our full Surfshark review.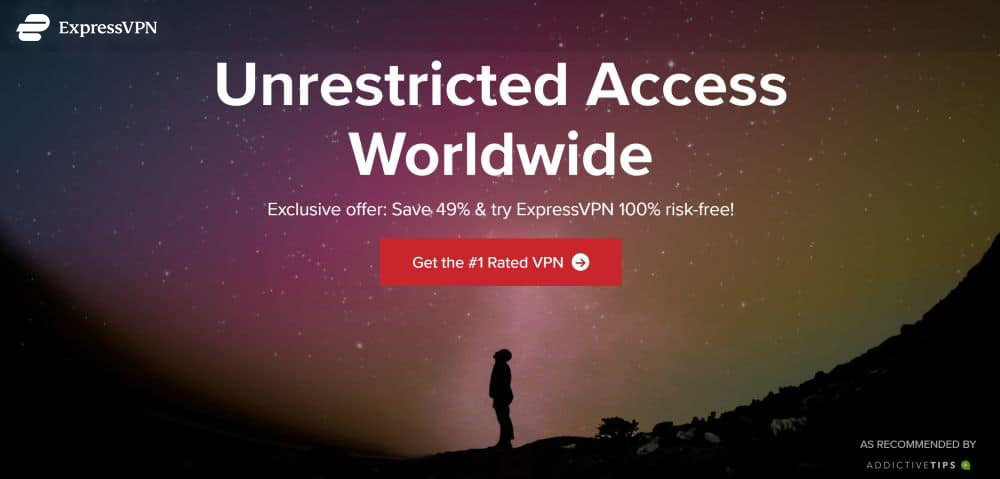 ExpressVPN is a massively popular VPN that you've probably seen recommended on all sorts of best VPN lists. That's because they offer a great combination of high security, fast connections, and easy to use software. Key security features include the use of strong 256-bit encryption to prevent anyone from cracking your data, a no-logging policy to protect your privacy, DNS leak protection, a kill switch so you don't inadvertently send data over an unsecured connection, and an IP address checker so you can double check that your VPN is working and active.
The large network of servers totals more than 3,000 servers in 94 different countries, and the connections to these servers are speedy and stable. The software is easy to use with a friendly user interface which even newbies will have no problem interacting with, and it is available for devices running Windows, Mac OS, Linux, and Android, plus some games consoles and smart TVs. There are also handy browser extensions available for the Google Chrome, Mozilla Firefox, and Apple Safari browsers.
Read our full ExpressVPN review.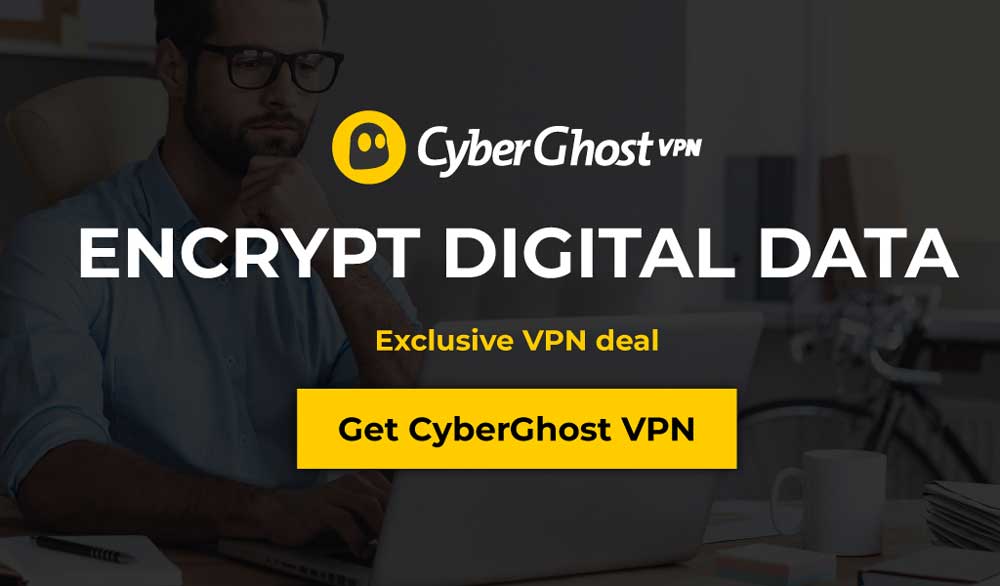 CyberGhost is the ideal VPN for those who are new to the world of internet security and are looking for an easy-to-use service. You just have to choose which kind of connection you want (for example, whether you want to surf anonymously, access blocked sites, or use torrents) and then click the corresponding icon in the software. CyberGhost will then connect you to the right server and set up all of your options for you automatically.
The security offered is solid, including 256-bit encryption and a no-logging policy. The number of servers available is large, with 5,900+ servers in over 90 countries, and the connections are fast. Additionally, CyberGhost will automatically tweak settings like the kill switch to work if you choose an option that needs it (such as torrenting anonymously). Overall, this is a no-hassle way of managing your VPN even if you haven't used one before. Available for iOS, Android, Windows, and Mac OS.
Read our full CyberGhost review.
PureVPN has fast connections, strong security with the option for 256-bit encryption, and good privacy with a no content logging policy. There are also plenty of available servers (over 2,000 servers in 140+ different countries). In addition to this VPN service, with a PureVPN subscription you'll get access to other security features like anti malware and anti virus protection to keep your device safe, and an anti spam filter to keep your email inbox clean. Plus there are options for DDoS protection, app filtering, a kill switch, a dedicated IP address, and a NAT firewall.
The software is available for Windows, Mac OS, Android, iOS, and Android TV devices, plus there are browser extensions available for the Chrome and Firefox browsers.
Read our full PureVPN review.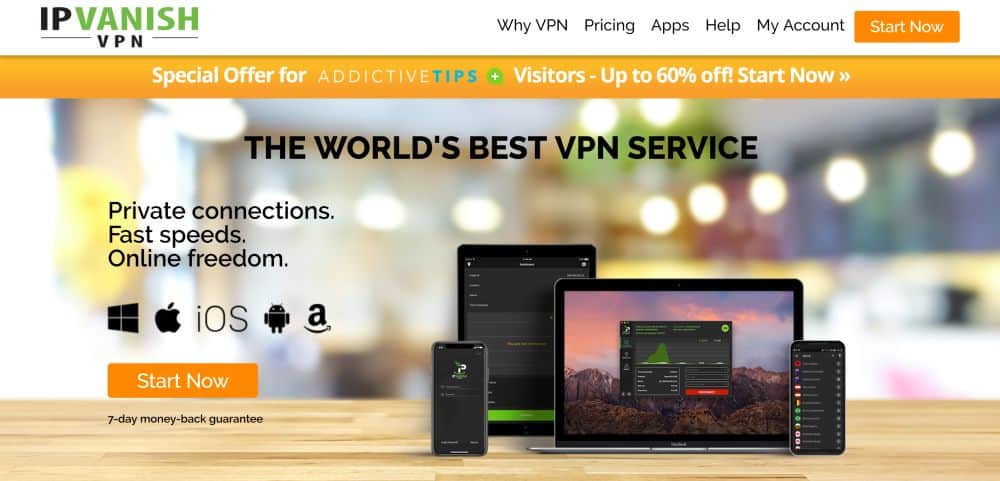 IPVanish is a VPN that we recommend for users who want the best possible speed of connections. As well as fast servers, this service has great security with strong 256-bit encryption and a no logging policy. There are more security options in the software too, like a kill switch, DNS leak protection, periodic IP address change, and DNS configuration. This makes the service great for advanced users who want both customisability and speed for downloading or streaming large files.
The number of servers available is large, with a network that covers more than 1,300 servers in 60 countries, and the software is available for Windows, Mac OS, Linux, and Android.
Read our full IPVanish review.
Conclusion
Recent events in Spain have lead to the government blocking a number of websites which supported the Catalan independence referendum. This has made people more aware of the issue of internet censorship and website blocks, and many of these people have been seeking a solution to get around blocks and to use the internet freely. For these people, we suggest using a VPN to get around blocks as well as improving your security and protecting your privacy.
We've suggested a range of VPN providers that are safe and trustworthy and can be used to access blocked content within Spain. Have you tried any of these VPN providers yourself? What was your experience with them like? Tell us about it in the comments below.