We are reader supported and may earn a commission when you buy through links on our site.
Learn more
Best VPN for Netflix Spain in 2021: Unblock and Watch From Anywhere
Netflix Spain honors the country's rich cinematic history with an extensive catalogue, though it is unavailable to stream abroad unless you use a VPN. Don't worry, it's surprisingly easy, and we'll show you how to do it in this article. You'll also learn which VPNs are capable of beating the Spanish Netflix's proxy error, all without buffering or lag.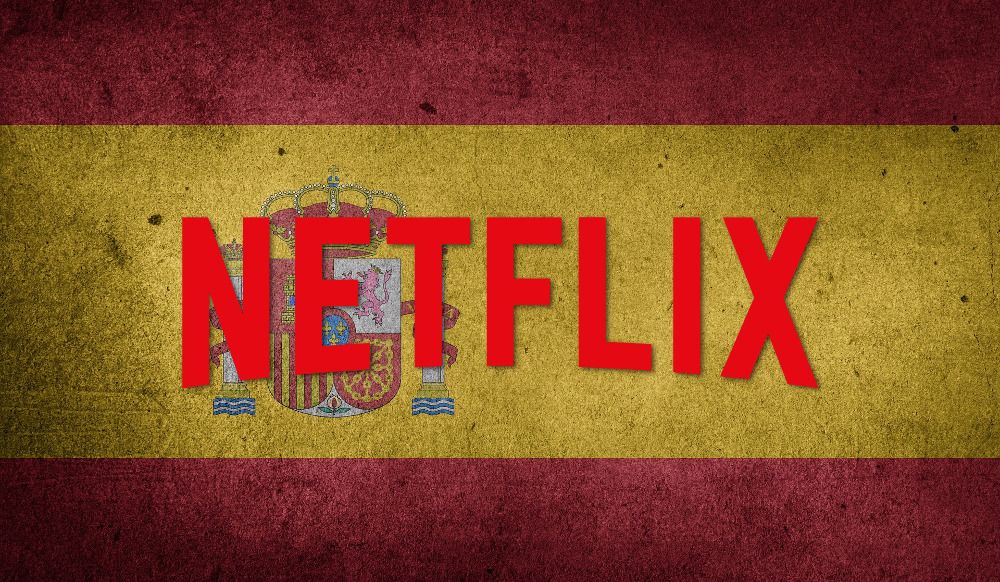 Netflix started as a humble DVD rental service in the early 2000s, but over the years it has turned into the largest movie streaming company in the world. It operates in 190 countries and delivers customized content to every single one, including a handful of Netflix Originals such as Narcos.
The only real drawback to Netflix is you can't access the company's entire library of movies and TV shows from a single location. If you want content from the UK, for example, you have to live in the UK. The same is true if you want to watch Netflix Spain from other parts of the world. This is frustrating for a lot of users and has led many to search for alternatives to Netflix. After all, the Spanish cinematic history is rich with unique and compelling titles you might otherwise never see elsewhere.
Get past Netflix Spain's unfair geoblocks with these prove VPNs:
NordVPN – Best Netflix Unblocker – NordVPN operates the most robust and capable server network in the industry, with tons of Spanish servers available to reliably unblock Netflix.
ExpressVPN – A close second choice for unblocking Netflix, offers incredible VPN speeds across its entire network.
CyberGhost – Probably the most user-friendly VPN on the market, with plain-language settings that "just work" to unblock Netflix.
PureVPN – A well-rounded provider with tons of servers, good speeds, and a slew of cybersecurity extras.
Don't worry, VPNs are here to help. With the right virtual private network you can defeat the Netflix proxy error message and bypass region locks to stream movies from anywhere in the world. Read on for our complete guide on how to unblock Netflix in Spain.
30-days money back guarantee
Researching Good VPNs
It can be overwhelming to research and choose the best VPN, especially when you're on the lookout for specific features that let you unblock Netflix in Spain. There are hundreds of services on the market, and each one promises the fastest speeds, the strongest security, and the best experience on all devices. It's impossible to research all of these services, so how do you pick the right one?
We've provided a handy list of evaluation criteria you can use to narrow down your search. Each ranked item is important for fast movie access, good privacy measures, and of course, unblocking Netflix in Spain. Read on for the list of criteria, then check below for our recommended VPNs.
The Top VPNs to Unblock Netflix Spain
If you'd rather skip the hassle of researching and trialing half a dozen providers before finding one that works, check out our list of the best VPNs that work to unblock the Spanish Netflix catalogue anywhere in the world: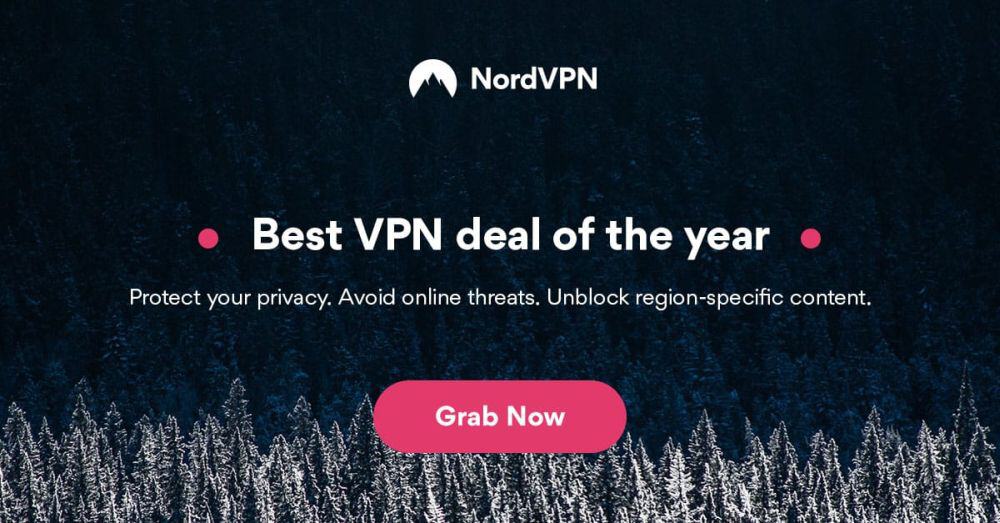 NordVPN comes with some amazing features that help it stand out above other VPNs on the market. The most impressive of these is the company's server network, which currently sits at over 5,400 servers in 59 different countries. This gives you plenty of options when it comes to choosing a non-local IP address to unblock Netflix, and it allows for some exclusive features for added privacy, including DDoS protection, onion over VPN service, and double encryption.
NordVPN combines this large server network with a handful of fantastic security features designed to keep you safe. A thorough zero-logging policy on bandwidth, traffic, time stamps, and DNS access ensures your activity can never fall into the wrong hands, and an automatic kill switch and DNS leak protection features help hide your identity at all costs. 256-bit AES encryption also keeps every packet of data locked down tight for a sturdy foundation of online anonymity.
The large server network makes it a great choice for unblocking Netflix. All you have to do is sign in and choose a server, NordVPN will make sure you stay connected. Having trouble accessing Netflix? Check out their server list which pinpoints which of the many servers is best for the task, or simply drop their customer service team a line.
Read our full NordVPN review.
Pros
Unblocks American Netflix
Mind-boggling number of servers
Strong security features
Retains no metadata of your browsing
Live chat support is available.
Cons
Apps can be a bit cumbersome to use.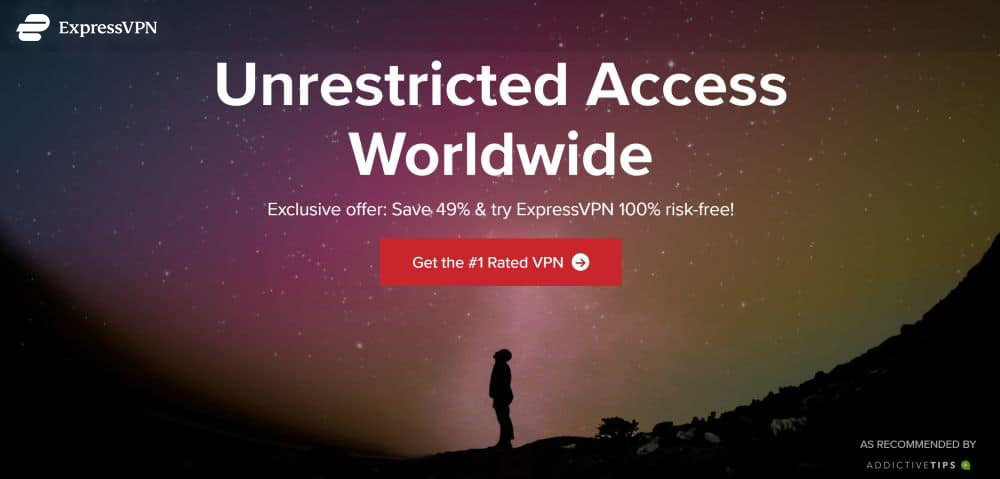 ExpressVPN has fast servers, strong privacy practices, and a great reputation in online communities. These features make it one of the best VPNs to use for just about any purpose, including unblocking Netflix in Spain. ExpressVPN also has some of the easiest to use VPN software, as well. All you have to do is install and click a single button to connect, there's no menu screens or configurations to worry about.
Your subscription grants reliable access to 3,000+ servers in 94 different locations around the world. This ensures you'll always be able to find a good virtual IP address in any country. Data on ExpressVPN is kept secure with 256-bit AES encryption and a zero-logging policy on traffic, DNS requests, and IP addresses, as well. The apps also come with DNS leak protection and an automatic kill switch for even stronger online privacy.
ExpressVPN is of the best VPNs to use for unblocking Netflix. Most of the company's servers work well with online streams, giving you the ability to unlock movies from Spain, the U.S., Canada, the UK, and more. If you run into trouble, get in touch with their customer support.
Read our full ExpressVPN review.
Pros
SPECIAL OFFER: 3 months free (49% off - link below)
Fastest servers we have tested
Torrenting/P2P allowed
Keeps no logs of personal data
24/7 Chat Support.
Cons
Slightly more expensive than some other options.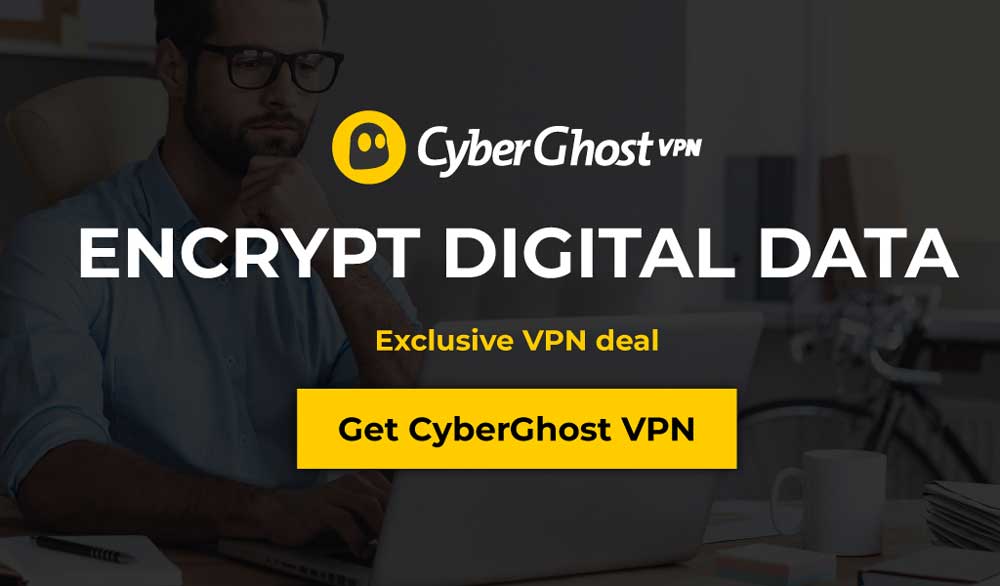 Speed and security, that's what CyberGhost is all about. The balanced VPN service delivers all the best features you need to stay safe online, complete with fast connections and plenty of options for unblocking Netflix. To start with, every CyberGhost user has full and unlimited access to over 5,900 servers in 90 different countries, giving you tons of options for non-local IP address connections to stream content from around the world. CyberGhost users also get some of the best VPN apps on the market that are so easy to use, they practically run themselves.
Top notch privacy features are centered around 256-bit AES encryption on all data and a zero-logging policy on traffic, time stamps, and IP address. DNS leak protection and an automatic kill switch come standard with the company's software to ensure no identifying information ever leaves your device, as well.
CyberGhost has a great reputation for being one of the best VPNs to use for unblocking Netflix. You'll be able to access international content with ease and have a wide variety of servers to choose from, including locations in North America, Europe, and Australia. They stand by that reputation too, offering comprehensive help guides on their website along with responsive customer service.
Read our full CyberGhost review.
Pros
LOW PRICE: 6 EXTRA free months (79% off - link below)
Great user experience and easy installation
GooglePlay users rating: 4.3/5.0
Strict no logging
45-day no-quibble money back guarantee.
Cons
Doesn't work well in China.
PureVPN does some truly creative things with its online security services. Instead of just providing a method of keeping your identity safe and unblocking Netflix, PureVPN unleashes an entire suite of online protection tools that keep you secure online. If you've ever wanted malware shields, malicious app-blockers, DNS website filters, and anti-virus protection in one package, PureVPN is the choice for you. Best of all, the only thing you have to do is sign up for the service and start surfing.
In addition to its extra features, PureVPN runs a fast and reliable network of over 2,000 servers in 140 locations. Data that passes through this network is secured with 256-bit encryption and protected by a zero-logging policy on traffic, along with incredible DNS leak protection and an automatic kill switch on every version of its software.
Unblocking Netflix content from around the world is pretty simple with PureVPN, especially if you're using a PC or laptop browser. Sign into the service and choose a location, then load the Netflix website and start your stream. Connection not working? Let them know directly, and they'll help you troubleshoot.
Read our full CyberGhost review.
Pros
LOW PRICE: 6 EXTRA free months (79% off - link below)
Great user experience and easy installation
GooglePlay users rating: 4.3/5.0
Strict no logging
45-day no-quibble money back guarantee.
Cons
Doesn't work well in China.
Unblocking Netflix Spain with a VPN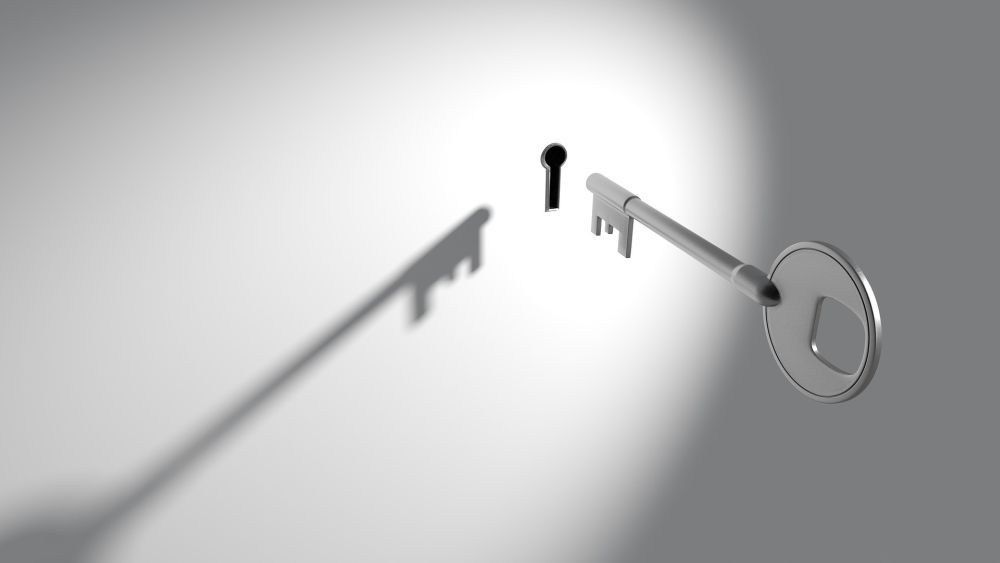 The hardest part of unblocking Netflix in Spain with a VPN is picking the right service. Once you have a VPN in place, it's relatively easy to crack open the geo-restriction barrier and stream content from around the world. Follow our guide below and you'll be able to watch Netflix content from Spain around the world. Or, if you're feeling adventurous, why not start watching Netflix movies from America?
Step 1 – Get a Netflix Subscription
You can't stream anything from Netflix without an active, paid subscription, there's simply no way around it. Fortunately it doesn't matter where in the world your account is registered, as long as it's in good standing. If you're able to stream HD movies on your browser or Netflix app without a VPN active, you'll be able to connect from behind the VPN and stream content from abroad.
Step 2 – Use a PC with a Web Browser
Netflix uses two different methods of blocking VPNs: browser-based IP address filters and DNS-based app filters. The former is easier to bypass and will work for more users and with more VPNs, so if you can, open a browser on your PC and stream Netflix from there. If you can't use a PC or laptop, try a browser on your mobile or TV streaming device, which can sometimes handle Netflix content.
Step 3 – Set Up the VPN
With Netflix itself squared away, your next task is to download and set up your chosen VPN. Once you've created an account, simply download the VPN's custom software to your device. Install it, log in, then go to the server browser. Here you'll be able to select a location to connect from, so you'll naturally want to choose a server in Spain to unblock Spanish Netflix content. Or if you live in Spain but want to watch Netflix TV shows from France, simply choose a server in France and connect. Netflix will think you've moved locations and will switch content categories instantly.
Step 4 – Try Netflix
Once you're connected and safely behind a VPN, it's time to try out Netflix. Open the website and start browsing Netflix's catalogue of videos. You'll notice the selection has changed based on your chosen IP location. Netflix allows you to browse and queue items even if you're behind a VPN. Search for something you know isn't available in your area, then start the stream.
Did the movie start playing? If you used one of the more reliable VPNs listed above, you should be good to go. If you saw the "Whoops." proxy error screen, however, continue to the step below and try one of the content access tricks.
Optional Step 5 – Restore Server Access
If your original server selection didn't work with Netflix, there are two things you can try: wait and connect again later in the day, or switch servers. Netflix can't block all IP addresses all the time, and VPNs are constantly looking for new ways to restore access to the company's content. Chances are you'll be able to find another IP address that works without any problems. If not, you can always pick a different location altogether, reload Netflix, and at worst try again later (the wait can range from a few hours to several weeks, unfortunately).
Netflix Geo-Restrictions – How They Work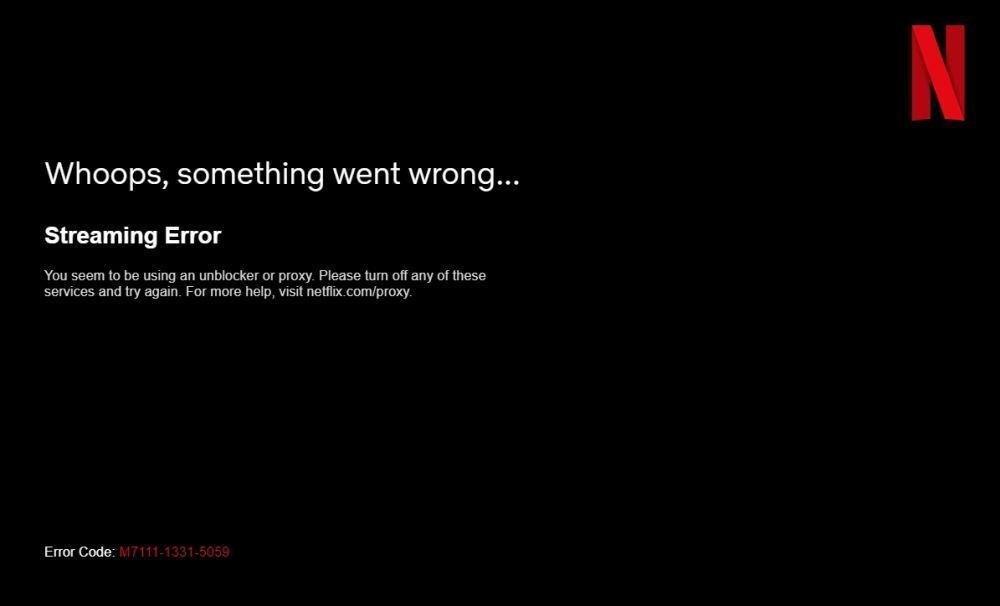 Netflix doesn't just arbitrarily block content. There's an intricate system of filters and legal requirements put in place behind the scenes, many of which are necessary for the service to work in some regions. Below we take a closer look at how Netflix blocks work and how VPNs bypass these restrictions.
Why Do Region Locks Exist?
When Netflix signs agreements with content distributors to make movies and TV shows available to the public, they are required to honor the content owner's regional restrictions. This generally includes information such as which countries can view content at which time. Deals like this are common today, and the main reason they exist is so that content owners can seek new and better distribution deals with foreign companies. If Netflix refused to honor the region locks, they would be unable to host content altogether.
How Netflix Blocks Work
For the most part, Netflix uses IP addresses to block out content. IP addresses are a series of numbers assigned to every device when it connects to the internet. It's almost like a mailing address, only instead of packages and postcards getting delivered, it's bits of data heading out to the internet.
Netflix uses one of the features of IP addresses to restrict content based on location. Every IP address can be categorized by its point of origin. It's easy for websites to determine this, so all Netflix has to do is compare the IP address location and serve content based on that information. The company does this for all browser streams, though it's important to know its app blocking methods are far more sophisticated.
VPNs Can Unblock Netflix
VPNs exploit IP address variability using one simple trick: virtual locations. Before data leaves your home, a VPN encrypts each packet, thereby scrambling the code so no one can tell what's inside. These packets are sent through your ISP and stamped with an IP address, just like normal. But instead of sending the packets straight to the internet, the ISP sends it to your secure and private VPN.
These services take data and remove the original IP address. They then replace it with an anonymous IP associated with their servers, which carries out the rest of the request. This provides a simple but effective method of keeping data relatively anonymous while providing access to a functioning and fast online connection.
Netflix Can Block VPN IP Addresses
Of course, Netflix doesn't have to sit back and let VPN IP addresses freely access their content. Part of their content deals requires they active prevent region-free streaming like this, which is why the company puts up filters to keep VPNs out. This simply collects IPs from known VPNs and prevents them from streaming movies or TV shows. Nothing fancy, just a straight-up block list.
Netflix's IP filter isn't a perfect solution, which is why some VPNs can break through. All they have to do is add new servers or new IP addresses and users will have access to Netflix. The streaming giant constantly updates their filtering mechanisms to compensate, but so, too, do VPNs update their networks to keep Netflix streams open to as many users and in as many locations as possible. If you find your VPN isn't doing the trick, reach out to their customer support lines for help, or just wait a while as a they adapt to Netflix's most recent changes (each of our recommendations below has a proven track record of making the effort on behalf of their customers).
FULL GUIDE: How to Stop Netflix from Blocking Your VPN
Conclusion
Despite its frustrating region blocks, Netflix is still one of the best movie streaming services out there. By pairing it with a good VPN you can open up a treasure trove of new content, turning your simple, Spain-only selection of content into a buffet of worldwide movies and TV shows.
Who is your favorite Spanish director? What are some Spain-exclusive series we should absolutely watch? Is your VPN connection being blocked? Get in touch with us using the comment section below.