We are reader supported and may earn a commission when you buy through links on our site.
Learn more
How to Get a Finnish IP Address from Any Country (Change Location to Finland)
Finland sets the gold standard for Internet freedom, and you can share in those benefits by using a VPN to spoof a Finnish IP address. However, some providers make the process much easier and do it more reliably than others. Today, we'll cover the best VPNs that allow you to get a private Finnish IP anywhere in the world.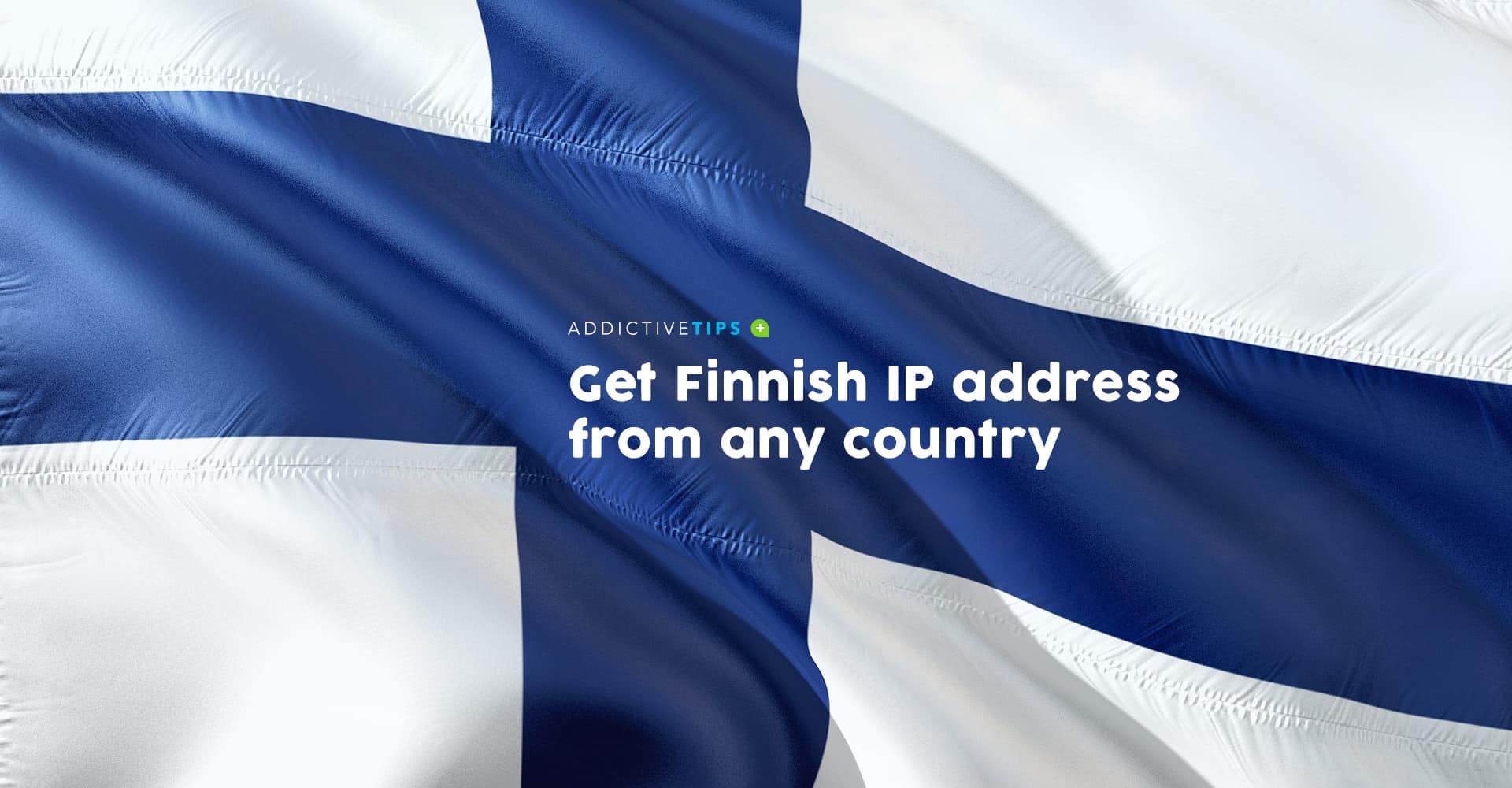 Whether you're a regular streamer, you're in a country with harsh internet restrictions that you're looking to bypass, or you're concerned about data privacy, you can benefit from having access to a foreign IP address to hide your real IP address. With a Finnish IP address, you can get around regional restrictions on content and government censorship, all while making sure that your personal data stays safe, private, and isn't getting intercepted by the government or by any third party.
Enjoy the free and open Internet as though you were living in Finland by spoofing your IP with these VPNs:
NordVPN – Best for Spoofing Finland – NordVPN offers tens of thousands of spoofable IPs around the world, with Finland well-catered for. Enjoy secure connections with NordLynx encryption, zero logging, and a kill switch.
Surfshark – Recently launched by rapidly growing VPN with some of the most advanced privacy provisions in the industry.
ExpressVPN – Offers turbo-charged VPN connections to servers all over the world, courtesy of their cutting-edge Lightway protocol.
CyberGhost – The biggest network but server count, but super user-friendly even to folks who've little experience with VPNs.
Today we're going to talk about why you might want a Finnish IP, and the steps that you can take to get one by using a VPN. Then we'll share our recommendations for the best VPNs to use to get a Finnish IP address.
30-days money back guarantee
How To Choose A VPN Provider For A Finnish IP Address
Now that you can see all the advantages that a VPN offers in addition to letting you get a Finnish IP address, now you just need to select the right provider. To begin with, we caution you to stay away from free VPN services as these have a bad reputation for poor security and have been found to behave in unethical ways that make you less safe.
Instead, you should pick a reputable paid VPN service which meets the following criteria:
Servers available in Finland and in other countries so that you can get either a Finnish IP address, or an IP address from another country.
Exceptional security to keep your data safe and private, such as the use of strong 256-bit encryption and a no logging policy so that your data will never be recorded or saved by your VPN provider.
Fast connection speeds so that your VPN doesn't slow you down, which is particularly important if you want to download files.
Support for different operating systems so that you can install your VPN onto all of your different devices and protect them all with one VPN subscription.
Top VPNs To Get A Finnish IP Address
Keeping the above search criteria in mind, we performed extensive market research. We found the following VPNs to be the very best services to spoof a Finish IP address from anywhere: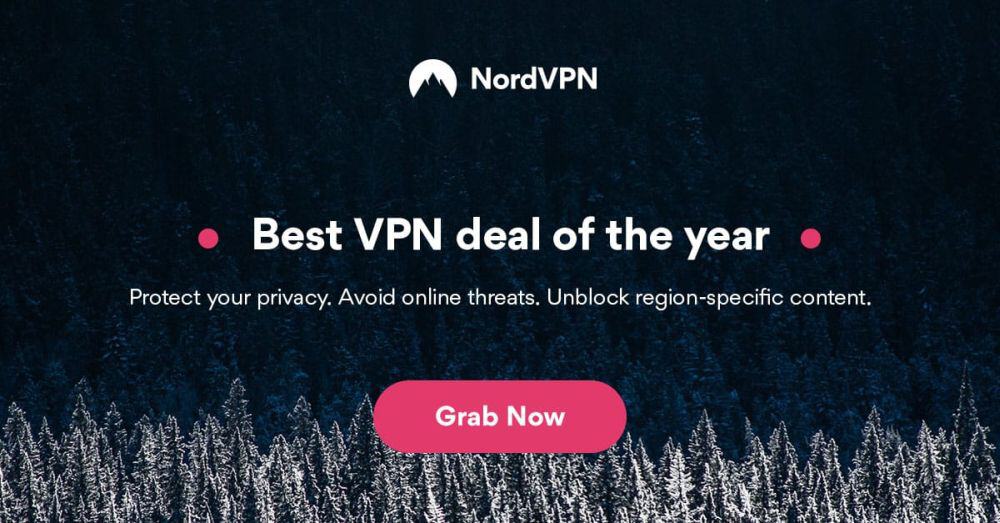 If you look at a features list for NordVPN, you could easily come to the conclusion that this is a VPN for advanced users. And, you'd be right–partially. While it is true that NordVPN offers a great depth of options to configure, its intuitive interface makes it a breeze for even a complete beginning to get started. There is an attractive world map where you can choose and connect to one of their 5,500+ servers in 59 countries. For getting a Finnish IP address, you can easily search out the 40+ servers located within the country.
Advanced users will appreciate the specialty servers optimised for various use cases, including anti-DDoS, P2P, dedicated IP, double VPN, obfuscation, and even onion over VPN. There is also a CyberSec security option which will protect your device from malware and block out annoying ads, and on desktop versions of the software, a kill switch so you don't accidentally send unencrypted data. All of this is backed by 256-bit AES encryption, as well as the one of the industry's most comprehensive no-logging policies. The software can be installed on devices running Windows, Mac OS, Linux, iOS, Chrome OS, Android, or Windows Phone.
Read our full NordVPN review.
Pros
Unblocks American Netflix
Fast and stable connections
2,048-bit SSL keys and DNS leak protection
No logs and encrypted connections for total privacy
24/7 Live Chat.
Cons
Very little
Refund processing can take up to 30 days.

Had we written this review last week, Surfshark wouldn't be on this list despite how much we love it. That's actually high praise, as it speaks to the fact that Surfshark is constantly adding new servers to its now massive network. At the time of writing, it numbers 3200+ servers in 65 countries, but this number will fast become outdated as this scrappy young provider (launched in 2019) continues to push its way further to the top of the VPN industry.
So, not only can you spoof a Finnish IP, you can do it with extreme security on your side. Surfshark makes use of OpenVPN, IKEv2/IPSec, WireGuard and Shadowsocks tunneling and the unbreakable 256-AES-GCM encryption protocol to secure your link to its network, making it impossible for ISPs, hackers, and government agencies to break in. Notably, Surfshark also enables obfuscation on every server, and alongside built-in smart DNS, you can pretty much bypass any geoblock.
Unlimited simultaneous connections, zero logs, and no caps on bandwidth round out this outstanding new VPN.
Pros
Reliably unblocks Netflix US, UK, Japan, and more
Unblock Netflix on any server, no more picking and choosing
Accepts cryptocurrency payments for enhanced anonymity
VPN home jurisdiction in British Virgin Islands is ideal for privacy
Support staff manned by actual human beings 24/7.
Cons
Connection speeds won't impress users of other high-end VPNs
New-kid-on-the-block status may not instill same trust as larger providers.
Read our full Surfshark review.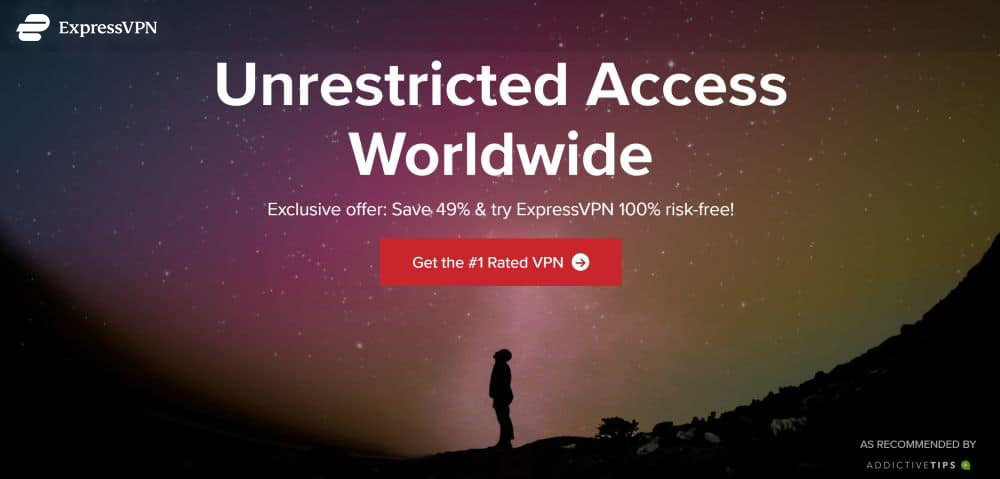 ExpressVPN is a favourite VPN among serious internet users thanks to its strengths in the key areas of speed, security, and ease of use. They offer a large network of more than 3,000 servers located in an impressive 160 locations in 94 countries, including Finland. In terms of security, you'll find the essential features like the use of strong 256-bit encryption and a no logging policy on traffic, DNS requests, IP addresses, or browsing history. Select versions of the software also include a kill switch, DNS leak protection, and an IP address checker.
You'll almost never notice slowdown with ExpressVPN, as they have optimised their encryption and routing processes for seamless streaming, downloading, and browsing. Another advantage of this VPN provider is that they offer software for a very large range of devices, including Windows, Mac OS, Linux, and Android, plus smart TVs and games consoles. There are even browser extensions available for the Google Chrome, Mozilla Firefox, and Apple Safari browsers. No matter how you choose to connect, ExpressVPN promises a fast, private, and flexible VPN experience.
Read our full ExpressVPN review.
Pros
SPECIAL OFFER: 3 months free (49% off - link below)
Reliable and fast connections
Supports ALL devices
No personal information logs kept
Great customer service via chat.
Cons
Limited configuration options
High cost for month-to-month users.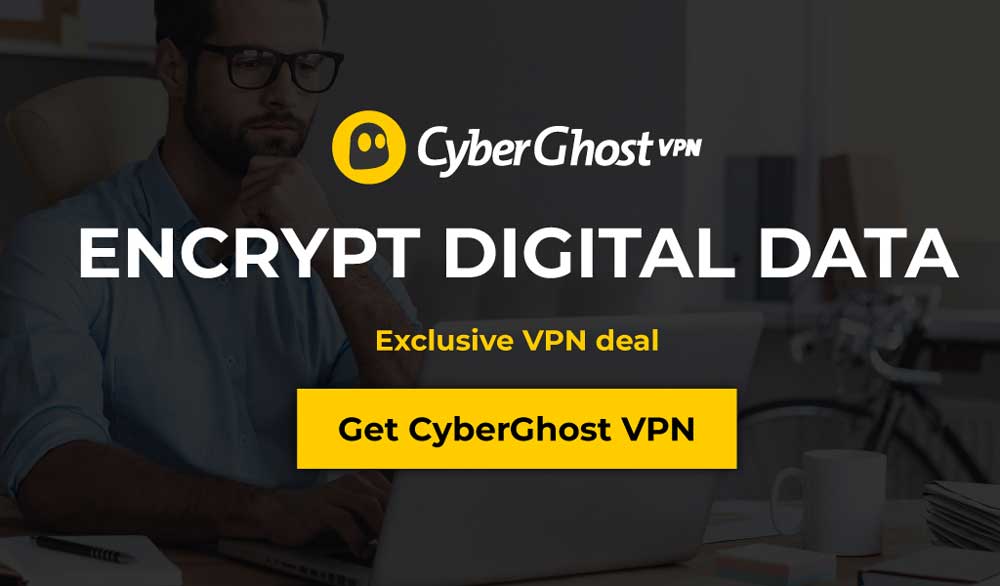 If you're not a hardened online privacy nut, a VPN can sound prohibitively technical. CyberGhost seems to have been on a mission to completely dispel that notion, opening up a more secure internet for novices and experts like. When you want to connect to your VPN, you simply open up the software and choose from options like "unblock streaming sites" or "browse anonymously". Once you have selected an option, then the software will select an appropriate server for you and apply all of the settings that you need automatically.
CyberGhost has a total of 5,900+ servers in 90 countries which includes 36 servers in Finland. This means you'll have lots of choice to find a fast server when you connect to Finland. In terms of security and privacy, the service uses 256-bit encryption, backed by one of the best no-logging policies in the industry. Of course, none of this comes at a compromise to speed, which offers a consistently lag-free experience. Dedicated software is available for iOS, Android, Windows, and Mac OS.
Read our full CyberGhost review.
Pros
Unblocks US Netflix in App
Peer-to-peer (P2P) torrenting allowed
GooglePlay users rating: 4.3/5.0
Strict no logging
24h support.
Cons
Can't unblock some popular streaming sites.
How To Get A Finnish IP Address With A VPN
If you want a Finnish IP address, the the best thing to do is to get a virtual private network. A VPN is a piece of software which you install onto your device, and which then encrypts all of the data that your device sends over the internet. This encryption means that no one else can access or interfere with your data.
The encrypted data is sent over your ISP's network to a server which is located in another country and which is run by your VPN provider. When the encrypted data arrives at this server, it is decrypted and turned back into regular internet traffic. The decrypted data is then sent on to its original destination, allowing you to use the internet as usual.
Because the server is located in another country, however, the data is assigned a new IP address at the server, which masks your real IP address. So, if you connect to a server in Finland, then your data will be automatically assigned a Finnish IP address, even if you are actually based in another country.
With a "spoofed" IP, your data can be read as originating from Finland, thereby allowing you to bypass censorship and geographical restrictions normally in place against your country. What's more, you open up a whole world of Finnish media, shopping, and accounts. Whether you're a native Finn traveling abroad, or you reside in a country with fewer internet freedoms than Finland (which is almost all of them), this provides a powerful opportunity to shape your connection to the internet to your liking.
Can You Use A Proxy Instead Of A VPN?
You might have heard of proxy servers, which also allow you to get a Finnish IP address. The process is fairly similar to that of a VPN: your data is routed through a proxy server located in Finland, hiding your real IP address behind a Finnish IP. As such, a proxy can work perfectly well to get you a Finnish IP address.
The critical difference, however, is encryption, which anonymizes your connection. Without this crucial factor, it is trivially easy for websites to block proxy traffic. What's more, it opens you up to scrutiny by ISPs, governmental authorities, and copyright holders. In some cases, you may even be targeted by hackers or other snoopers.
Considering the popular usage of proxies to unblock content restrictions, you're far better off going about it with a layer of encryption keeping your connection private. After all, VPNs and proxies cost about the same, so why not spring for the extra security when getting your Finnish IP address?
How Your Real IP Address Shows Your Location
Something that many people don't realise is that whenever you go online, it is very easy for websites to tell where you are located and browsing from. This information can be used both to track you and to limit the range of content you have access to.
The way you can be located is through your IP address, which is a unique string of numbers that is assigned to your particular device, whether it is a phone, laptop, desktop, or smart TV. Whenever you connect one of these devices to a network, the network will assign the device an IP address, so that when you connect to the internet, the correct data can be routed to your device. If you access a website then your IP address will be visible to that website.
The problem with this is that your IP address contains information about your real location. If the owner of a site wants to track you, then they can follow your IP address and learn where you are based. They can even discern other information such as how often you visit the website, and how long you spend on it. This can be a major privacy concern, especially if you are using illegal website such as torrent sites.
READ ALSO: Best Legal Torrent Sites
Another issue is that the sites that you can visit are limited by your IP address. For example, the BBC iPlayer website is a popular way to watch British TV shows for free online, but the site only works within the UK. If you try to watch the videos from a country outside of Britain, then the site reads your IP address and sees that your location is somewhere else in the world, then it prevents you from watching videos.
These privacy and usability concerns are why some people choose to hide their real IP address behind another masking IP address – such as one from Finland.
Why Use A Finnish IP Address?
In order to protect your privacy and access the internet more freely, you can use an IP address from another country such as Finland. Finland has very low levels of internet censorship and laws which promote internet freedom, so an IP address from this country is a good choice for those who want to get around censorship.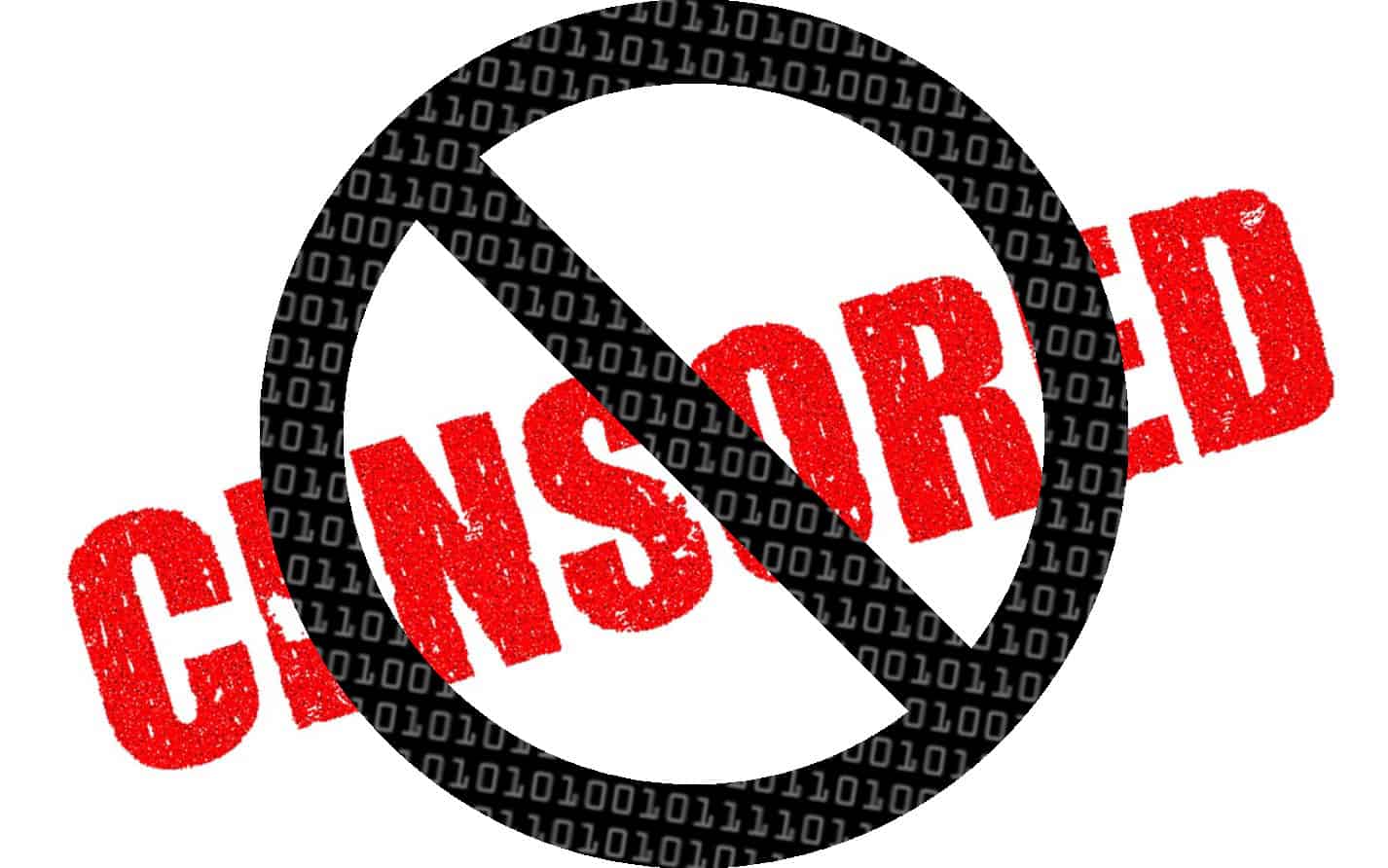 If a particular website is censored in your country, then whenever you try to access that site then the internet service provider of the network you are on will either block the connection or redirect you to a page saying the site is censored or unavailable. If you have a Finnish IP address, then your data is routed via Finland and you can access any site that is available there, even if it is blocked in your country. So, you can access sites such as torrent websites with no restrictions, or you can access news or social media websites even if they are blocked by your government.
You can also use a Finnish IP address to get around regional restrictions. If you go to a site like Netflix, you'll see that the catalogue of content that is available to you is dependent upon the country in which you are based. Some countries like the US have very large catalogues of content on Netflix, while other countries like India have a much smaller catalogue available.
If you are bored with the content available to you and you want to watch international content from a site like Netflix Finland, then you can use a Finnish IP address. This way, when you access the Netflix website the site reads your Finnish IP address and serves you the Finnish catalogue, allowing you to watch new and interesting content. This same tricks works with other streaming sites too, plus allows you to access Finnish-only websites like news sites and video sites.
Further Security Reasons To Use A VPN
In addition to allowing you to easily get a Finnish IP address, there are additional security benefits to using a VPN that you should be aware of:
Stop The Government From Snooping Into Your Online Activities
Everyone knows that we generate a lot of data online that can be used to track and profile us, but it's hard to know what to do about this problem. Using a VPN helps to protect your privacy by encrypting the data that your device sends over the internet. This encryption means that even if the government is observing your internet activity, and even if they force your ISP to hand over their records of your internet use, they cannot see what you are doing online. There is no way to see what sites you visit, what messages you send, or what files you download when your data is encrypted. If you care about privacy then a VPN is a massive help.
Participate In File Sharing Safely
Lots of people like to share files such as music and movies using torrents or other methods. However, this downloading is risky because it breaks copyright laws in some countries. It is also extremely easy for your ISP to spot when you use torrents, as they have a particular type of traffic which stands out from regular internet browsing. If you use torrents without a VPN, then it is only a matter of time before you get caught and you may face a fine or prosecution. To keep yourself safe when file sharing, a VPN is essential to hide your traffic so that no one can see if or what you are downloading.
Stay Safe On Public Wi-Fi
Another risk of going online that not everyone is aware of is the danger of using public wifi networks. If you are in a location with free wifi, such as a cafe or airport, then any data you send over the internet at that location could be intercepted. This is because it is easier for other users on the same network as you to access your data, so if there are hackers on the network then they could intercept your data and steal your information. This can lead to identity theft which is a huge problem. To prevent outsiders from accessing your data even when you are on the same network, use a VPN to encrypt your data and keep it safe and private.
Conclusion
Users may want a Finnish IP address in order to access blocked websites, to get around censorship, to protect themselves while file sharing, or to keep their data safe and private from the government. Using a VPN, it is easy for users on any device like a phone or a computer to hide their real IP address behind a Finnish IP address in order to protect themselves. We have recommended a number of VPN providers that you can use to safely hide your internet traffic and to access content on the internet without regional restrictions.
Have you tried out any of our recommended VPN providers? What was your experience with them like? Tell us about it in the comments below.