We are reader supported and may earn a commission when you buy through links on our site.
Learn more
Best Stand-up Comedy Add-ons for Kodi, How to Install Them
Looking for a few laughs but don't have the patience to sit through an entire movie? Go the stand-up comedy route! Comedians have had something of a resurgence in recent years thanks to online video streaming sources such as YouTube, Kodi, and Netflix. As such, it's easier than ever to get your hands on the latest stand-up acts, everyone from Louis C.K. to Jerry Seinfeld is online and ready to watch. With Kodi and the right add-ons you can access a ton of stand-up specials and routines from the comfort of your own home. Read our guide below to start your journey of a million laughs!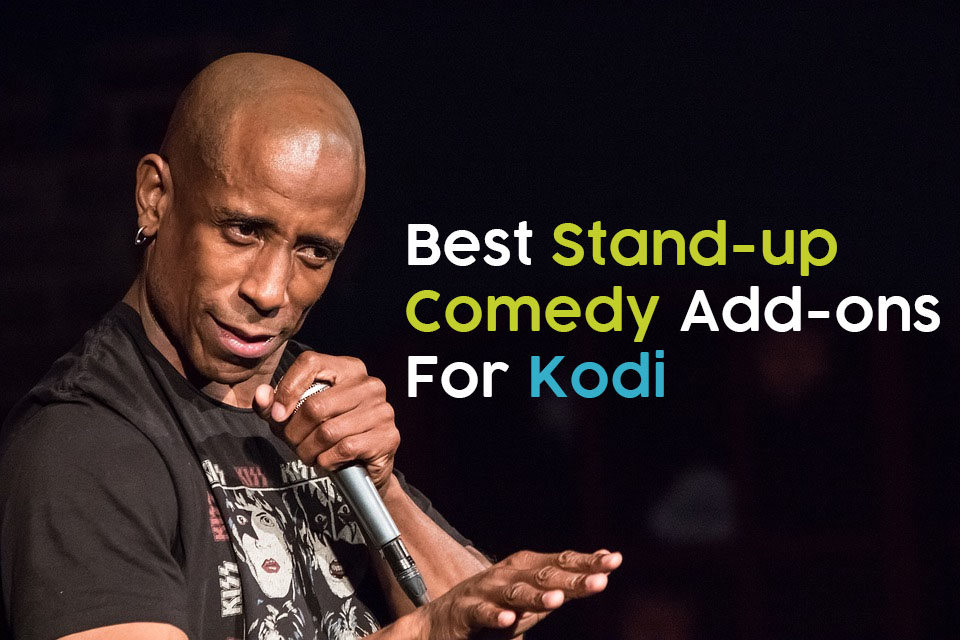 30-days money back guarantee
Stay Safe with a VPN
Online privacy is a growing concern these days. ISPs are monitoring our activity, governments are deploying mass surveillance programs, and hackers are around every corner trying to get their hands on a little free data. Kodi users are under extra scrutiny thanks to piracy accusations that have gained ground in recent years. It sounds like a hopeless situation, but the good news is it's easy to stay safe by using a virtual private network.
VPNs operate by encrypting your data before it leaves the device, creating a private tunnel between you and the internet. This prevents third parties from catching or deciphering your data, including ISPs and government agencies. There's a lot of information to sort through and compare when shopping for a VPN, especially if you need extra speed and privacy for Kodi.
The Best VPN for Kodi – IPVanish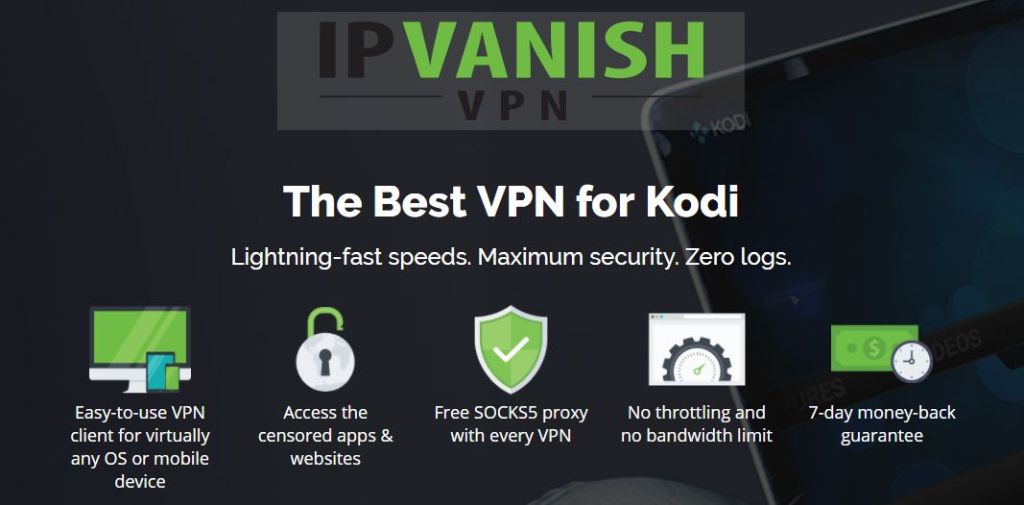 IPVanish hits all the right spots for an easy to use, reliable, and private VPN service. It offers incredibly fast servers with a huge network of over 850 nodes in more than 60 different countries, plenty to ensure you get a great connection no matter where you live. Alongside this network you'll take advantage of unlimited bandwidth, top-rate download speeds, and anonymous access to both torrent and P2P downloads. IPVanish is an excellent general-purpose VPN, but its focus on speed and security make it ideal for Kodi users, as well.
Privacy is one of IPVanish's strongest selling points. With it you'll get 256-bit AES encryption on all data and have DNS leak protection and an automatic kill switch on all devices. You'll also get the peace of mind associated with strong privacy when you see IPVanish's zero-logging policy on all traffic. It doesn't matter if you're watching a stand-up show or simply checking your e-mail, IPVanish ensures you have a fast and private connection to the internet every time you log on.
*** IPVanish offers a 7-day money back guarantee which means you have a week to test it risk-free. Please note that Addictive Tips readers can save a massive 60% here on the IPVanish annual plan, taking the monthly price down to only $4.87/mo.
How to Install Kodi Add-ons
Most of Kodi's add-ons are contained in repositories. These zip files are stored on external servers and can hold dozens or even thousands of add-ons at once! By keeping so many add-ons in a single file, you can discover new content and update old installations with ease. All you have to do is add the repo, then pick the add-ons you like, the rest is taken care of by Kodi automatically.
There are multiple ways to install repositories, but we like the "external sources" method best. It's easier to use on touch screen devices and set top TV boxes, plus it keeps things neater in the long run. Before you can use this method you'll need to switch one of Kodi's internal settings to allow for external downloads.
Open Kodi and click on the gear icon to enter the System menu.
Go to System Settings > Add-ons
Toggle the slider next to the "Unknown sources" option.
Accept the warning message that pops up.
Note: The Kodi community includes a wide variety of content, both official and unofficial in nature. We feature official add-ons as often as possible, as they've been verified by the Kodi developers to be free and legal to use. Unofficial add-ons sometimes link to pirated content, however. AddictiveTips does not condone or encourage any violation of copyright restrictions. Please consider the law, victims, and risks of piracy before accessing copyrighted material without permission.
Best Official Kodi Add-ons for Stand-up Comedy
Kodi's official add-ons repository has nearly 400 different extensions you can install. Unfortunately, none of them are dedicated to stand-up comedy. Even the TV and movie oriented add-ons neglect a dedicated section for stand-up. Don't worry, though, as two of the more popular streaming extensions do have a limited comedy selection. You'll have to search through comedy films and TV shows, and the selection changes on a regular basis, but the add-ons are free and offer a lot of great media, so it won't hurt to install and check them out once in a while.
The two official Kodi add-ons we'll install are Snagfilms and Viewster. Both focus on free and legal movie sources, including foreign films, classics, and independent releases. You can check each add-on's "Comedy" sub-folder for stand-up releases, or search for your favorite comedian to see if any of their work is available.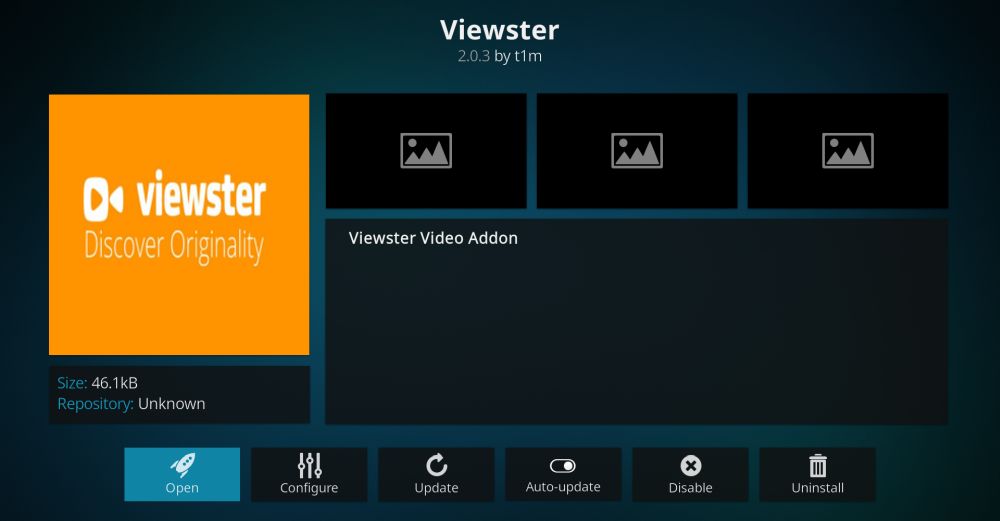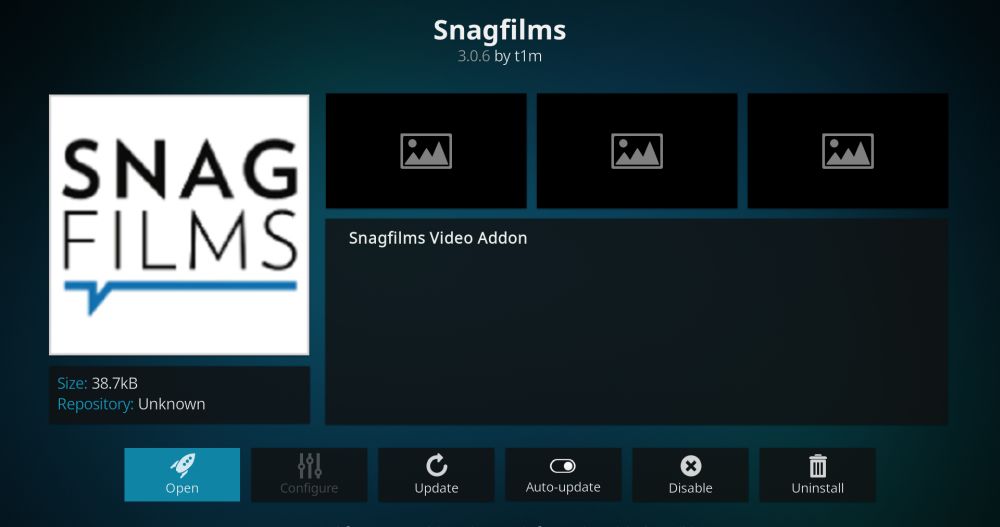 How to install Snagfilms and Viewster:
Open Kodi on your local device and go to the main menu.
Select "Add-ons"
Click the open box icon at the top of the menu bar.
Choose "Install from repository"
Find and click "Kodi Add-on repository"
Choose the "Video add-ons" folder.
Scroll down and select "Viewster"
Click the "Install" button in the lower right corner of the window that opens.
Press "escape" to return to the add-ons list.
Scroll to "Snagfilms" and install it the same way you installed Viewster.
When you're done, both add-ons can be accessed from the main add-ons menu.
Best Unofficial Kodi Add-ons for Stand-up Comedy
Kodi's third-party "unofficial" add-ons are created and developed by teams unaffiliated with the main Kodi group. They access a wider variety of content than official extensions, but you'll often find they suffer from frequent downtime, unreliable link sources, and poor quality streams. When looking for a good third party Kodi add-on you need to choose names that have been around for years and have a proven record of strong content. Our selections below are safe, easy to use, and deliver some of the best high-quality streams around.
UK Turk Playlists
UK Turk is consistently ranked as one of the best all-around add-ons for Kodi. It's reliable, it's filled with content, and it's organized in a manner that lets you find exactly what you're looking for without frustration. Case in point: the UK Turk stand-up comedy section. This is one of the very, very few Kodi add-ons that keeps its stand-up separate from other comedy programs. If you only install one add-on to get your laughs, make it UK Turk.
Inside the stand-up comedy section, you'll find hundreds of TV specials and recorded shows. At the time of writing there were over 630 stand-up routines available, including two live streams of miscellaneous comedians and celebrity roasts of famous British and U.S. performers. Streams are sorted by date and location, which isn't the best if you're looking for someone in particular. If you just need a laugh, however, scrolling down will reveal some excellent surprises. Below is a quick look at some of the categories featured by UK Turk.
New Releases – Content from Mark Maron, Denis Leary, Jay Mohr, Patton Oswalt, and so many more.
American Comedians – Louis C.K., Dave Chappelle, Jeff Dunham, Joe Rogan, and dozens more.
British Comedians – Ricky Gervais, Andy Parsons, Sean Lock, Dara O'Briain, Jonny Vegas, Eddie Izzard, and others.
Live at the Apollo – Alan Carr, Katherine Ryan, Noel Fielding, and more.
Roasts – Celebrity roasts mostly from Comedy Central.
Russell Howard's Stand Up Central – Three full seasons from Comedy Central.
UK Turk is available from several repositories, but there is an official source for the most up to date version. Follow the steps below to install the repo and the add-on.
How to add UK Turk Playlists to Kodi:
Open Kodi on your local device.
Click on the gear icon to enter the System menu.
Go to File Manager > Add Source
Type in the following URL exactly as it appears: https://addoncloud.org/ukturk/install
Name the new repository ".ukturk".
Click "OK".
Go back to the Kodi main menu.
Select "Add-ons"
Click the open box icon at the top of the menu bar.
Choose "Install from Zip File"
Select ".ukturk"
Open the folder marked "Repository (Click Here)"
Install the file named repository.ukturk-####.zip
Go to the Add-ons menu and click the open box icon.
Choose "Install from repository"
Find and click the UK Turk repository.
Go to "Video add-ons"
Choose "UK Turk Playlists" and install the add-on.
SALTS
Stream All the Sources (SALTS) may not have a reserved stand-up comedy section, but the all-purpose add-on does contain a surprising number of comedians and live stand-up specials. Browsing through the comedy section under movies or TV shows will reveal everything from Bill Burr to Aziz Ansari, Carlos Mencia to Eddie Murphy. You can use the add-on's search feature to hunt for your favorite comedians, it's far more efficient than browsing the massive lists of streams.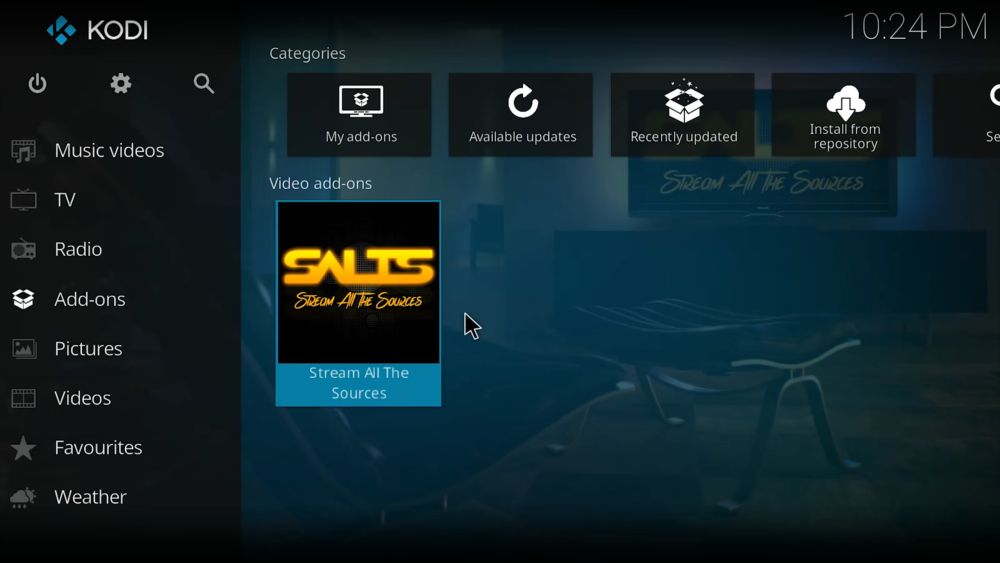 SALTS is available through several different repositories, though not all of them keep the latest version on hand. The official source is the best way to get your fix. The instructions below will guide you through the entire process from beginning to end.
How to install SALTS for Kodi:
Visit the official zip repository on Github in your web browser.
Scroll to the following folder and click on it: plugin.video.salts
Inside, scroll down to the most recent version of the SALTS file and download it. The format will look something like this: plugin.video.salts-####.zip
Go to the Kodi main menu.
Select "Add-ons"
Click the open box icon at the top of the menu bar.
Choose "Install from Zip File"
Locate the file you downloaded above and install it.
Wait a few moments while SALTS installs some dependencies.
Go back to the Kodi main menu.
Click the SALTS add-on and start streaming.
Is it Safe to Install Kodi Add-ons?
It can be a bit scary diving into the Kodi ecosystem. With so many add-ons, developers, programs, and extensions, how do you know you're staying safe? Fortunately, most of the Kodi community is more interested in providing free access to TV shows and movies instead of messing up your computer. While it's rare to encounter things like viruses or malware, you'll still want to take a few basic precautions, just in case.
The first thing you should do is stick to reliable repositories and official add-ons. Both are vetted by the Kodi community, which adds another layer of protection against malicious code. You should also keep your firewall and anti-virus software active at all times, and if you start a stream, be sure your VPN is running for extra privacy. Finally, we download and verify all the add-ons featured in our articles. If you see it listed above, it's safe and ready to use.
Reader Suggestions for More Stand-up Laughs
Finding good, high-quality streams for stand-up is a tough order to fill. And if you want a dedicated genre selector for stand-up comedy in an add-on then, well, you're practically out of luck! What do you think is the best Kodi add-on for stand-up comedy? If you've got a favorite you like to use, or if you know of a hidden resource we should be taking advantage of, let everyone know in the comments below!