We are reader supported and may earn a commission when you buy through links on our site.
Learn more
Best Alternatives to Hulu in 2021: Keep Up with Your Favorite Shows
Hulu is an outstanding platform for streaming aficionados, but sometimes you just need more content than one streaming giant alone is able to provide. Today we review a few of the best alternatives to Hulu, and show you how to get the most out of these services with a VPN.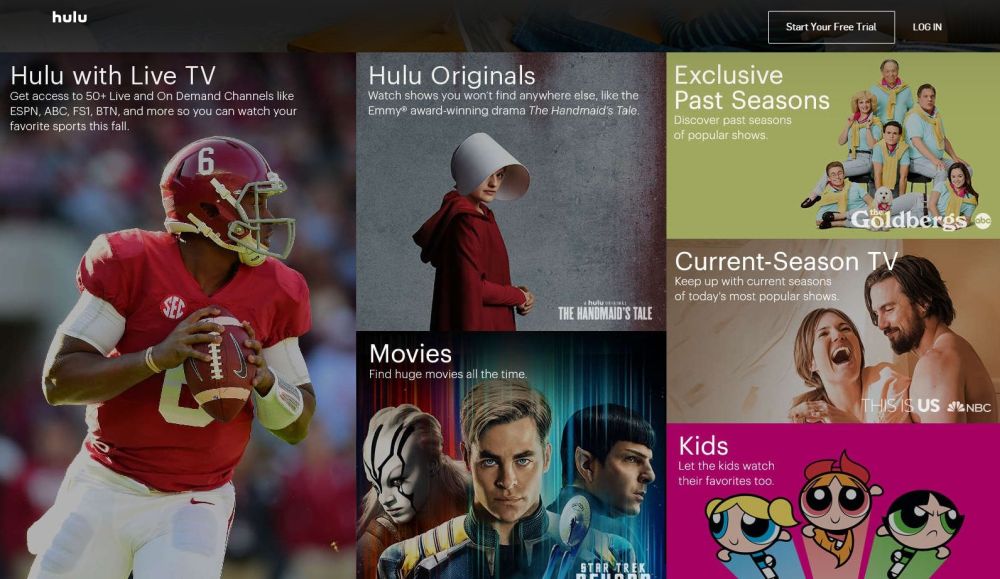 Hulu entered the online video streaming market in the mid-2000s with a slightly different premise than the rest. Instead of just offering a back catalogue of titles, Hulu's plan was to feature fresh TV episodes the day after they aired. If you couldn't catch the show the first time around, you'd have a few weeks to watch it on Hulu. It was a simple idea, but it caught on it a big way. The service's limited selection and restricted accessibility has caused a few problems around the world, though. Fortunately there are plenty of alternatives to Hulu that can help you keep up with your favorite shows.
30-days money back guarantee
Stay Secure with a VPN
No matter how careful you are on the internet, there's always the chance someone is watching you. ISPs can monitor and sell your activity logs, government agencies can track downloads, and hackers can steal personal information, all without your knowledge. When you dive into the alternative video streaming world, you also increase your risk factor considerably.
Fortunately it's easy to keep your identity and activity safe online, and using a good virtual private network is the best way to do it. VPNs encrypt every packet of data that leaves your device, making it impossible for third parties to view their contents or their destination. ISPs can't tell what you're streaming, and hackers can't discover your location. With a VPN you can stay hidden while unlocking a ton of extra benefits, including region-free videos on your favorite Hulu alternative.
NordVPN – Best VPN for Streaming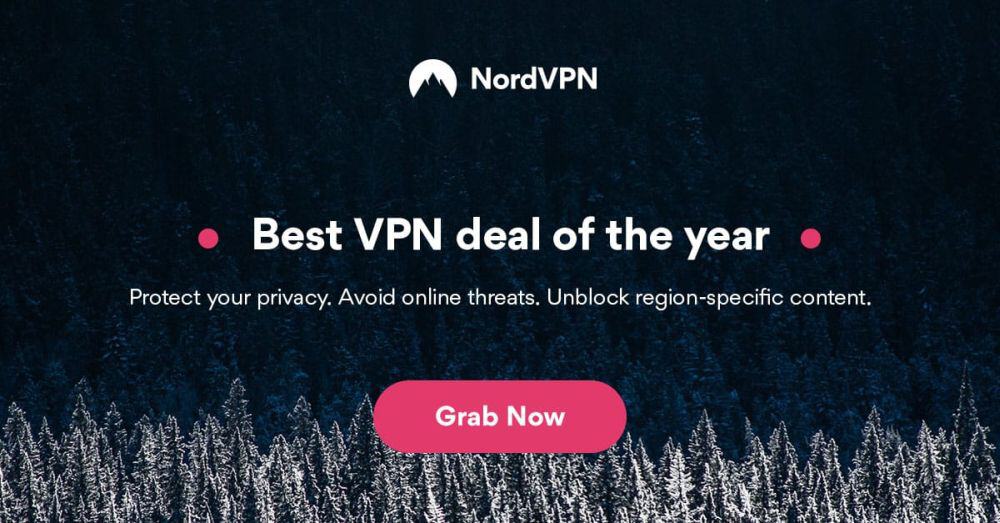 NordVPN is the most robust VPN solution on the market. Offering one of the largest networks numbering more than 5,800 servers in 59 countries and counting, you'll have access to tens of thousands of spoofable IP addresses that let you get past geoblocks and access international content libraries for Hulu, Netflix, and many others.
Of course, streaming sites are notorious for blocking proxy traffic, but NordVPN has you covered with 256-bit AES encryption via NordLynx, coupled with the special SmartPlay feature which auto-configures DNS settings to help disguise your VPN traffic. It works like a charm, and doesn't slow you down like VPNs of the past might have. Even if you stream in HD or 4K, NordVPN's network is equal to the task.
Stream in peace knowing your VPN never keeps logs of your activity. And with DNS leak protection plus an automatic kill switch, you can count on nary a single data packet escaping unencrypted to betray your activity to snooping ISPs just waiting to throttle your fun.
Read our full NordVPN review.
Pros
Servers optimized for unblocking Netflix
Over 5,400 servers in 61 countries
2,048-bit SSL keys and DNS leak protection
Strict zero logs policy on both traffic and metadata
24/7 Chat Support.
Cons
Automatic server selection can be unreliable
Sometimes slow in procesing refunds (but always do).
Paid Alternatives to Hulu
There's no shortage of apps and websites that take a stab at replacing services like Hulu. Many of them skirt copyright laws or are downright illegal, however, not to mention the poor quality and spotty availability you're likely to encounter. Paid subscription services usually provide faster and more convenient services, especially when you want to replace Hulu entirely. Below are a few of the best low-cost alternatives to Hulu that will help you get your TV and movie streaming fix.
Netflix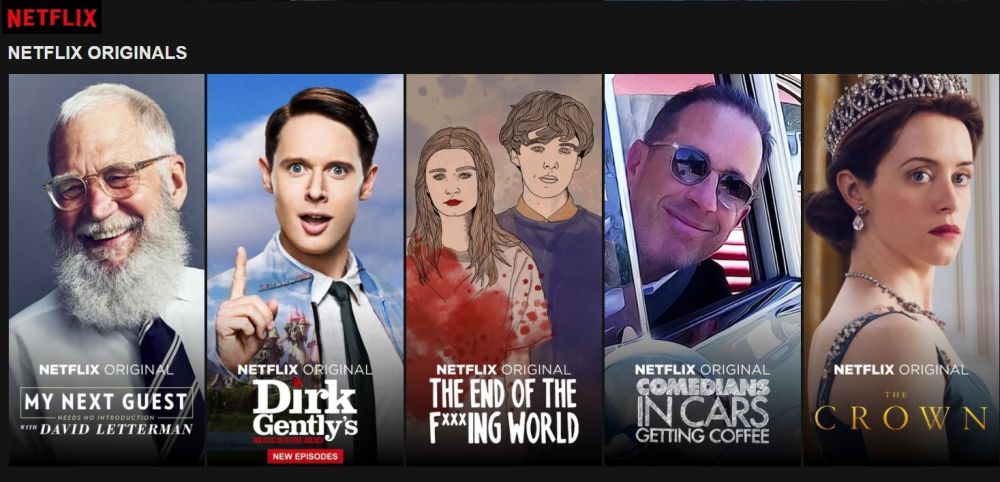 The king of online streaming is a constant competitor for the TV giant Hulu. Netflix has been around longer, has a larger variety of movies, and delivers arguably better original productions. Comparing the catalogues shows that both services have their fair share of hits, but Netflix tends to keep a better selection of movies on hand. You can't get new release TV episodes, which is a pretty big drawback, but entire series are still archived here for easy binge watching.
Netflix wins major points for being available in countries around the world. Hulu is limited to the U.S. and Japan, but Netflix is all over. This means you won't have to resort to VPNs or shady proxy services just to watch a movie, you can simply fire up the app or website and start streaming. The price point is also about the same as Hulu, and Netflix doesn't charge extra for delivering videos without ads.
The Hulu vs Netflix debate doesn't have a simple answer. If you enjoy Netflix's originals and lean more towards movies than TV shows, it's obviously the better choice for you. No matter how you cut it, Netflix is a competent Hulu alternative that will keep you nice and entertained.
Amazon Prime Instant Video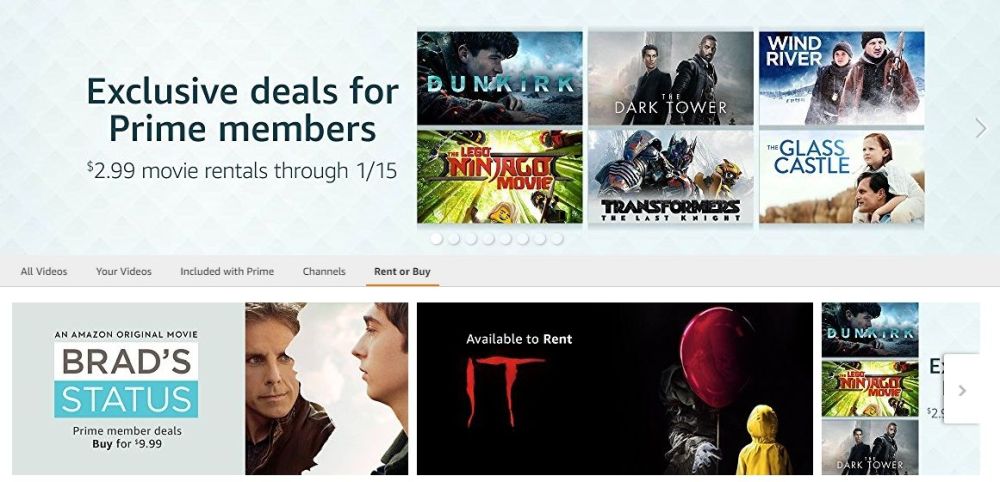 Amazon launched an instant video streaming service in 2006 with the goal of competing with Netflix and Hulu in the on-demand TV market. The service combines a movie store with plenty of free films and series up for grabs, everything from new content to classics, all available at the click of a button. With Amazon Video you can also rent new releases for a small fee, comparable to Apple TV or Google Play rentals. Free movies are limited to Amazon Prime members, which is unfortunate, but if you're able to spring for this extra, it makes Instant Video a hearty alternative to Hulu.
One limiting factor with Amazon Prime Video is you can't watch new release TV episodes without buying them individually. This is one of Hulu's major draws, but Amazon just can't compete with it. Instant's availability is also greater than Hulu, recently launching in countries like Canada and India with many more scheduled for the near future.
Amazon Prime Instant Video does a pretty good job replicating the Hulu experience, along with a few perks of its own. You'll miss out on free cutting-edge TV releases, but the original programs and movie selection more than makes up for it.
Sling TV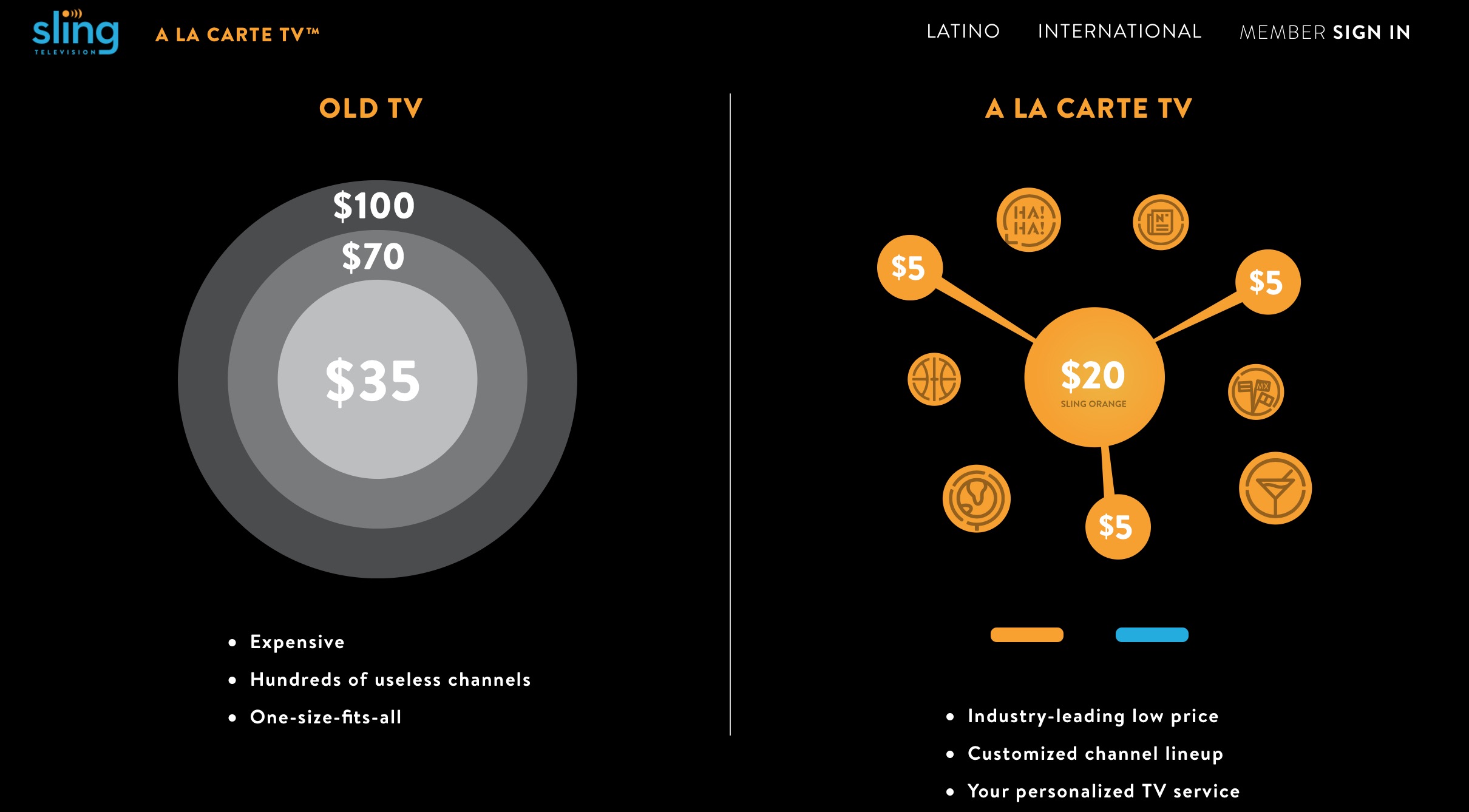 Sling TV is newer than most of the online streaming services, but that doesn't mean it's any less powerful. The company uses the tagline "a la carte TV", which is a fancy way of saying "TV the way you want it". Instead of dropping cash on expensive channel packages filled with content you're not interested in, Sling TV lets you pick and choose just the networks you want access to and pay for them individually. It's perfect for cordcutters looking to keep good TV access without all the fluff, and it's both convenient and inexpensive, as well.
Sling TV stands up as a great Hulu alternative. Its focus on fresh TV content lets it compete with Hulu's main draw, and even though you won't get quite the back catalogue of content, it's still nice to be able to watch shows as they air. Sling TV is available for a wide variety of devices but is currently limited to streaming inside the U.S. If you opt for a VPN, however, you can often unblock Sling TV it in the UK, Canada, and abroad.
Crunchyroll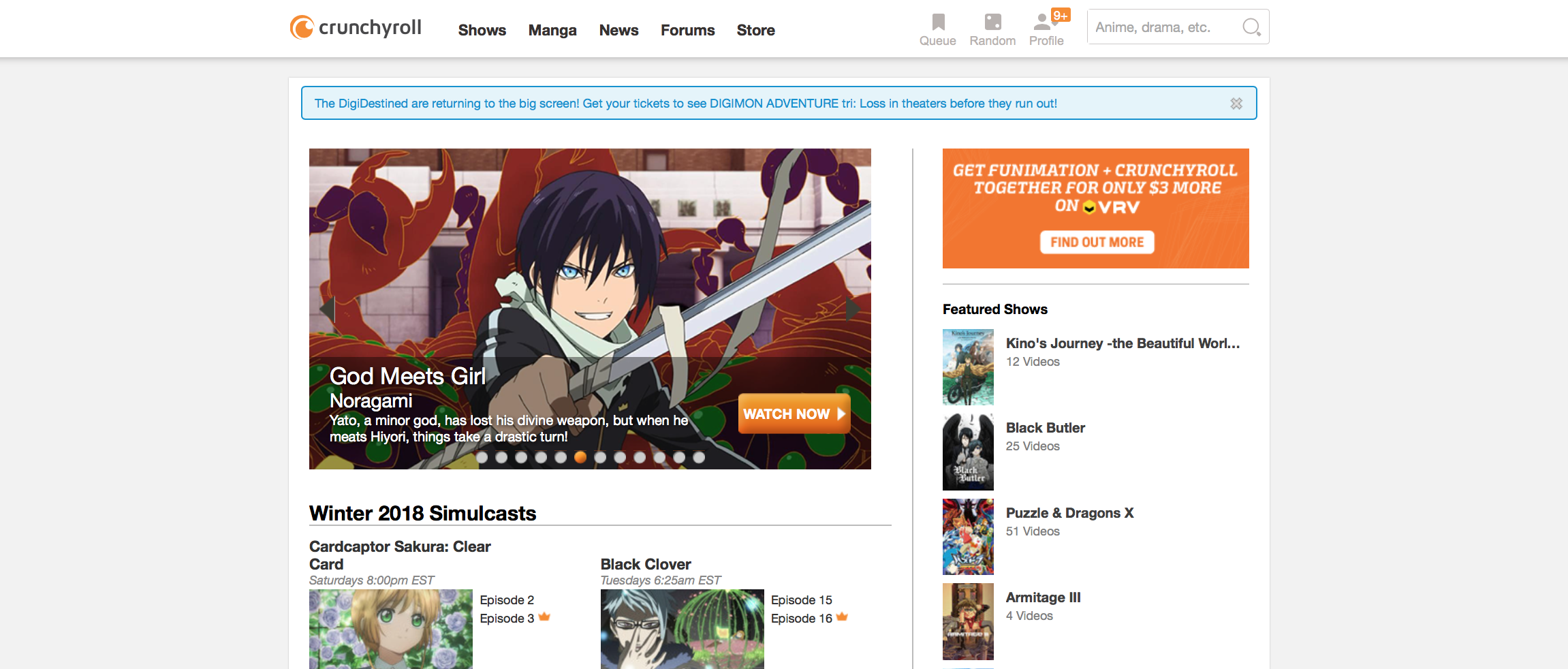 One thing Hulu is well-known for is its great selection of anime. It's kind of random the U.S.-based TV service has so much Japanese content to choose from, but we're certainly not complaining. Despite Hulu's large catalog of anime movies and series, you still won't find an exhaustive collection of content. Crunchyroll, on the other hand, is made for anime fans who are serious about their hobby.
Crunchyroll has over 25,000 episodes of anime, animated movies, and Asian dramas, everything from Naruto to Attack on Titan, Sword Art Online, Hunter X Hunter, and more. The service is available on an impressive number of devices and plenty of regions, all in HD and DVD quality with no ads.
Hulu Alternatives – Kodi Add-ons
The open-source Kodi software is designed as a media center first, a streaming app second. Its developer-friendly nature has allowed hundreds of unofficial add-ons to come into existence, however, turning the somewhat ordinary platform into a central hub for all things entertaining. Kodi and a few add-ons is arguably the best Hulu alternative ever made. Check out a few of the more popular selections below to get started.
cCloud TV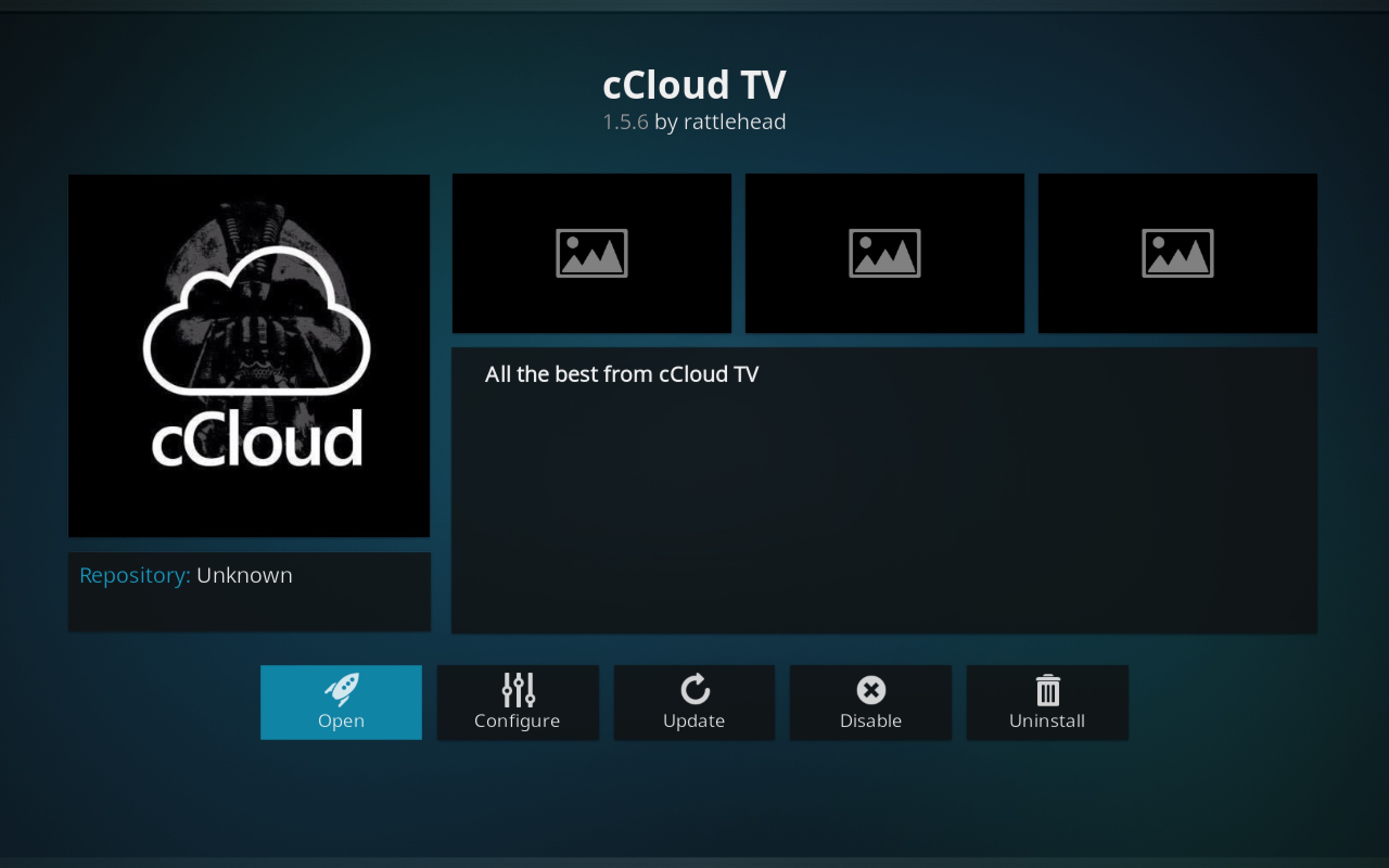 While selection variety, price, and worldwide availability are Kodi's strong suits, reliability and video quality are two of its drawbacks. It all depends on the add-on you install, really, which means finding the right content is extremely important. cCloud TV is not only a great alternative to Hulu, it's also an impressive streaming product on its own. Using the add-on means gaining access to a massive number of channels from around the world, all for free. Want to see top ten films? Live sports? Documentaries? Family content? cCloud's got it all, and it's easy to install and use, too. Check out our complete guide to installing and using cCloud TV for Kodi to get started.
UK Turk and Bennu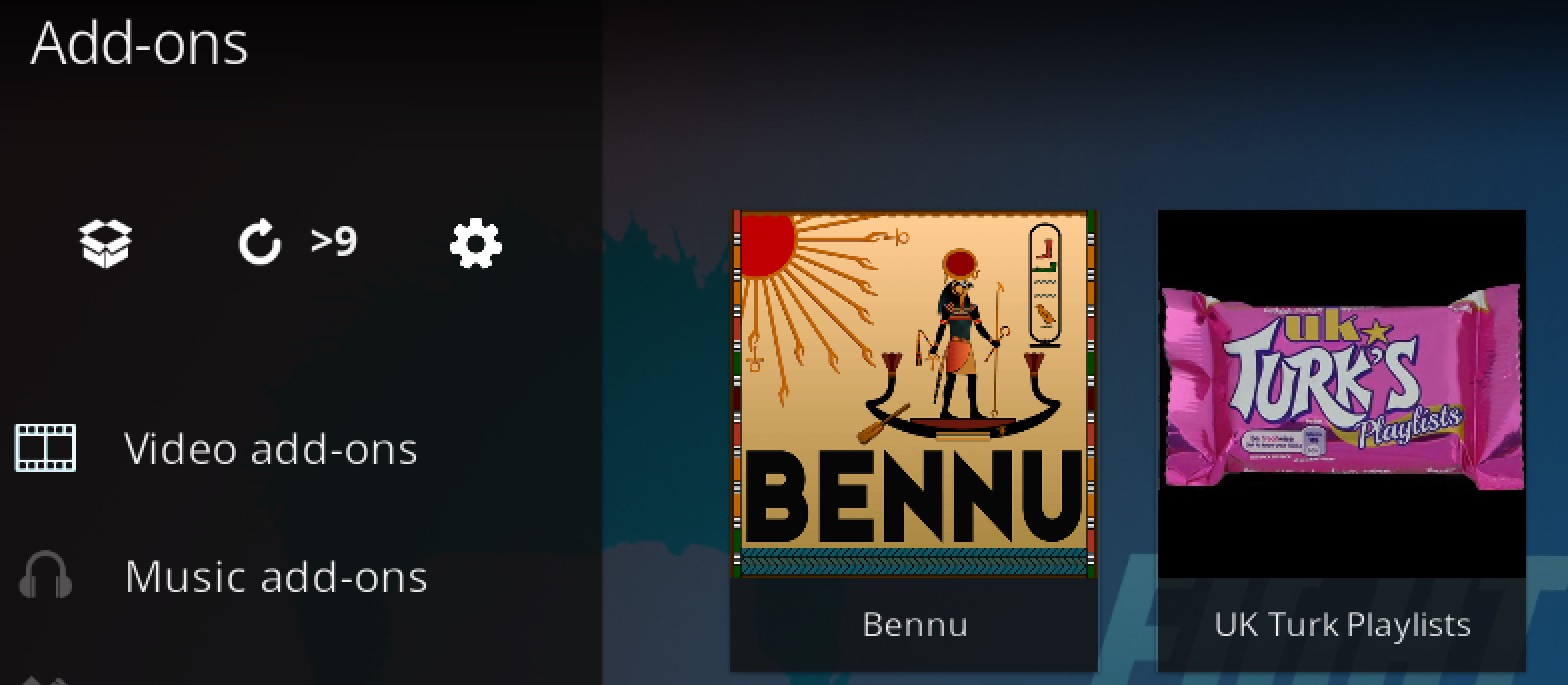 Despite all the shutdowns and mysterious source disappearances over the last few years, a few Kodi add-ons have managed to weather the storm. Two of these are UK Turk and Bennu, each of which provides a stellar list of free TV and movie streaming sources from around the world. No region restrictions, no paywalls, and no crummy video quality, just loads of working links and an endless supply of content. We've outlined the entire installation process for both UK Turk and Bennu in our article Best Kodi Add-ons for TV Shows. Follow it and you'll have the best alternative to Hulu you could ever imagine.
Free Alternatives to Hulu
You don't have to use Kodi's free options or sign up for paid subscription services to enjoy a good Hulu alternative. There are several fast, free, and reliable video streaming sites that offer plenty of great shows, all at no cost to you!
Pluto.TV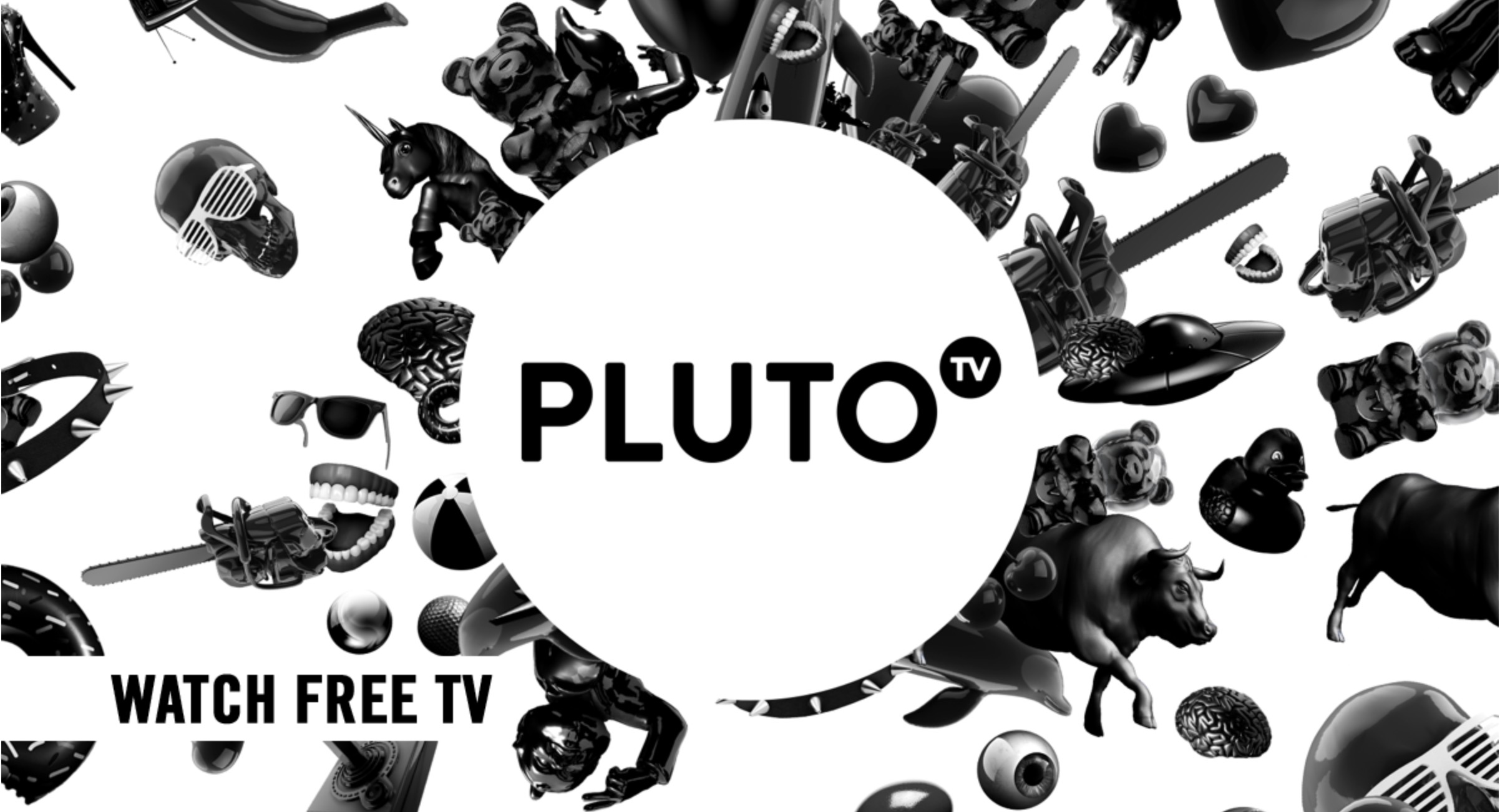 The underdog of the TV streaming services, Pluto.TV aims to provide everything from sports to live news on a wide variety of devices, all for free. You can connect to the service through most streaming devices, including Roku, Apple TV, Android TV, and Amazon Fire TV Stick, then browse through over 100 free channels of content. Free movies, free TV shows, and free sports, all without any kind of contract or fees. It doesn't have nearly the catalogue that Hulu does, but there's no shortage of entertainment options, that's for sure
Crackle

Sony's Crackle service is an incredible alternative to Hulu. For starters, it's available in 21 different countries on a massive variety of devices, beating Hulu in almost every respect. There's also a healthy selection of movies and TV shows to watch, all of which are completely free. No subscriptions are necessary to use Crackle, though you will have to sit through a few ads to finish your show. Crackle also has a few original programs up for grabs, though they don't really compete with Hulu's offerings, to be honest. Still, free TV is hard to beat, right?
Popcorn Time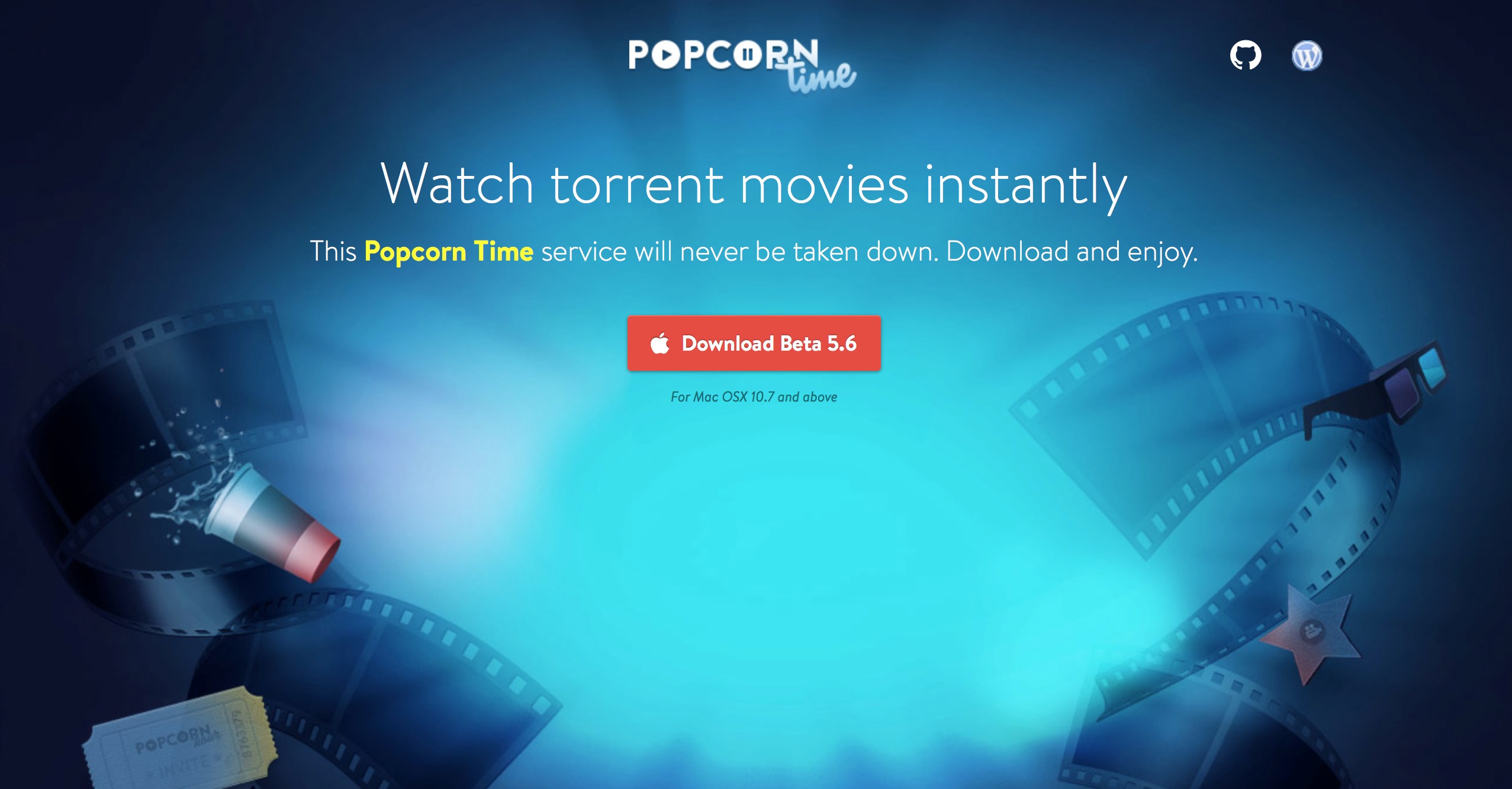 The on-again, off-again movie streaming service Popcorn Time has had a rough life. The website keeps getting shut down by copyright holders, but each time this happens, Popcorn Time reappears under a new URL with even more content. Some streaming services just can't be stopped! Popcorn Time focuses almost exclusively on big-name movies and Hollywood features, so you won't find many TV shows or classic films here. Instead of a limited catalog like Hulu and Netflix, you'll be able to check out every new release imaginable, all with just a few clicks. It's easy to use and has some high quality content, too, so be sure to check it out. More information is on our dedicated article Best Alternatives to Popcorn Time.
USTVnow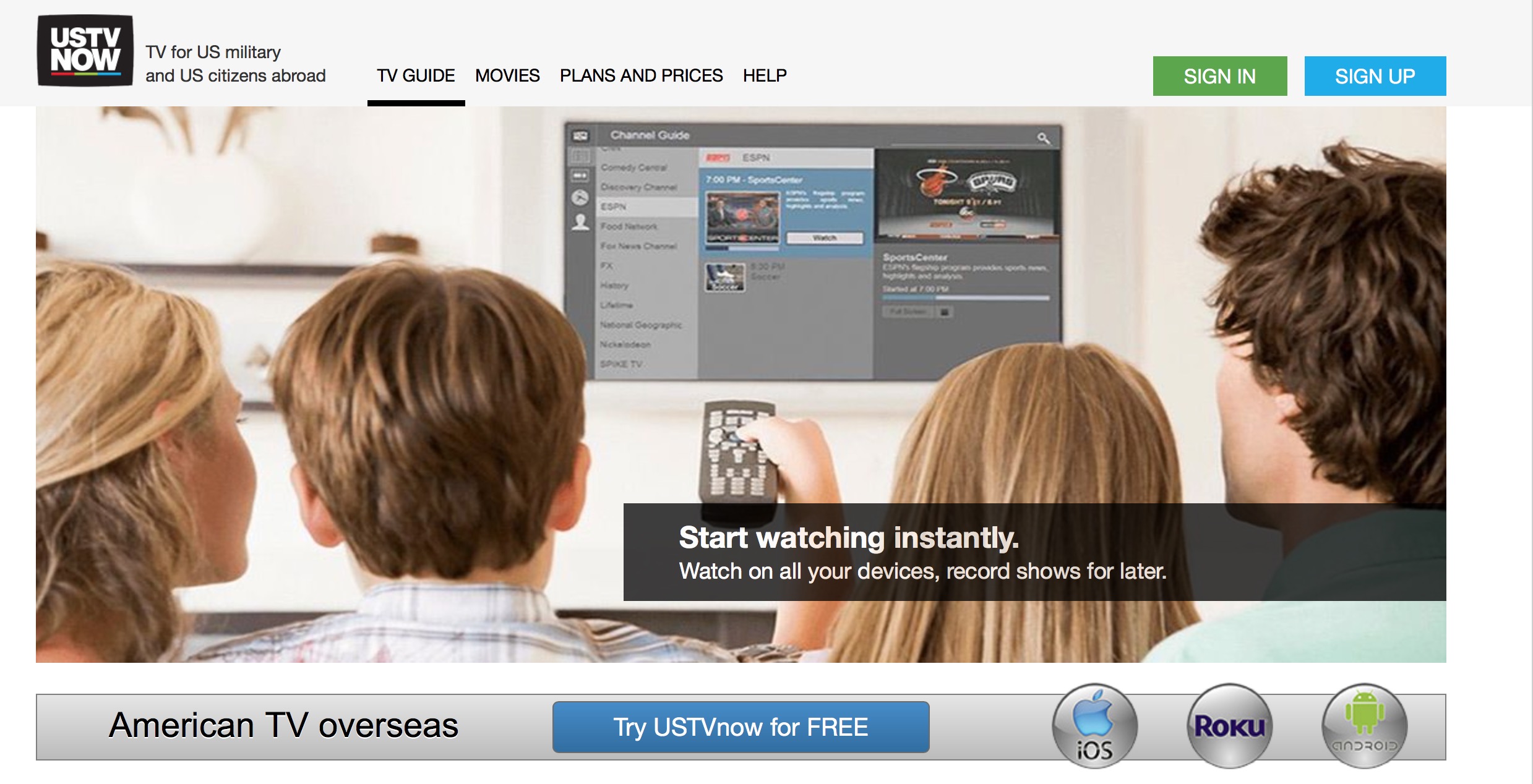 The USTVnow service was built to help travelers and military personnel who stay away from home for long periods of time. Being stationed outside of the U.S. means you inevitably miss out on local news and programming from back home. The solution? Stream it all from the web, for free. USTVnow comes with a variety of broadcast channels that stream live content to a variety of devices. Upgrade to the paid version and you can even watch cable channels as well as record your favorite shows to watch later. It's something of an unusual Hulu alternative, but it's hard to argue with the price.
Putlocker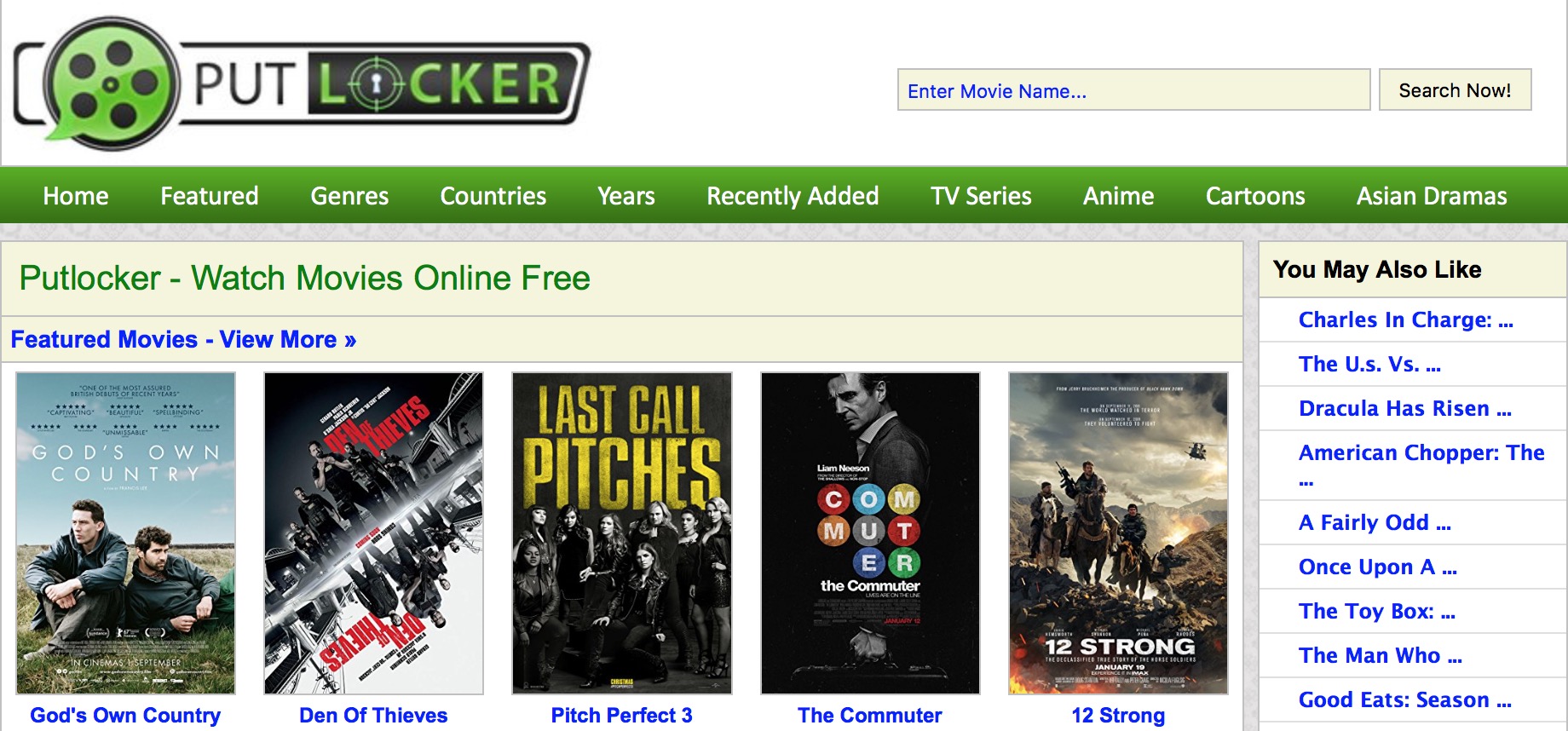 Putlocker has a rough reputation in the online world. Despite this, it has somehow managed to survive for years, changing URLs and shuffling its content on a regular basis. Putlocker works as an index to content sources from around the web, letting anyone stop by, browse for a movie or TV show, and start streaming. Nothing is specifically hosted on the front-end, which can lead to broken links and poor quality films, but if a show or movie does work, it's as easy and straightforward as can be. For more information about using Putlocker, check out our guide Is Putlocker Legal? Safe to Use?
Conclusion
Hulu has emerged as one of the top streaming services in the world, despite its limited availability. Even if you don't live in the U.S. or Japan, you can find some amazing alternatives to Hulu around the web, including high quality paid services, free streaming sites, and a wealth of Kodi add-ons and extensions. Why settle for one video site when you can use them all?