We are reader supported and may earn a commission when you buy through links on our site.
Learn more
How to Unblock Telegram in China, Quick and Easy
Unsurprisingly, the Chinese government has blocked the encrypted messaging app, Telegram. Fortunately for you, it's still very much possible to access Telegram from behind the Great Firewall by using a sufficiently powerful VPN. Today, we cover the providers proven to work in China, and show you how to unblock Telegram.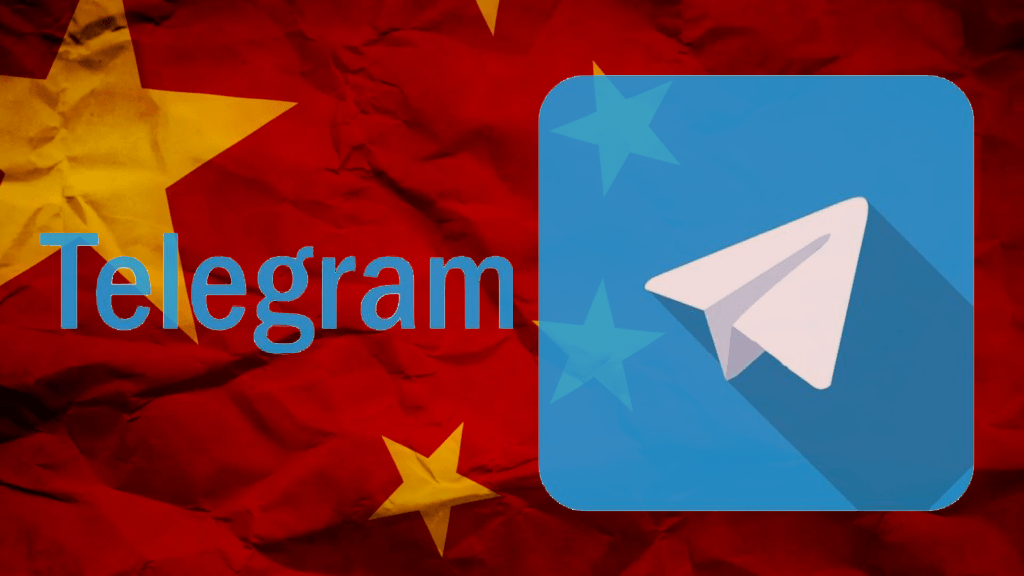 Don't let Chinese censorship win, unblock Telegram with these high-security VPNs:
NordVPN – Best for China – NordVPN was created specifically to shield users from oppression by government censorship. With a robust worldwide network and the uniquely powerful NordLynx protocol, you can smash through the Great Firewall to download and enjoy Telegram in China.
Surfshark – Features behind-the-scenes privacy methods which "just work" to sneak you past China's site blocking.
ExpressVPN – Need speed above all? Trust the Lightway protocol to get you through without slowing you down.
PrivateVPN – Configure your encryption settings to perfectly suit the needs of any task.
PureVPN – Honk Kong-based VPN with tons of experience combatting Chinese censors.
Telegram is an increasingly popular messenger focusing on privacy and speed. Unfortunately, it has been banned in China since 2015. In the article below, we'll explain how a VPN can help you unblock the service in China, why you shouldn't use a free VPN, which specific features you should look for. We'll also explain the benefits of using Telegram, and give you some of the best VPN deals this side of the Great Firewall.
30-days money back guarantee
Essential wall-breaking VPN features
When it comes to finding a VPN service, some qualities are more important than others. Having said that, there are 2 things to remember. First, free VPNs aren't really free. They may not charge you – but they still find ways to make money off you. Strategies range from selling your personal information off to corporations and governments to letting criminals use your computer's processing power for botnet attacks.
With that in mind, we strongly recommend that you use paid VPN services for work and leisure – and prioritize the following characteristics and features.
Top VPN services that work to unblock Telegram in China
Below are our top recommended VPNs confirmed able to bypass Chinese censorship of Telegram: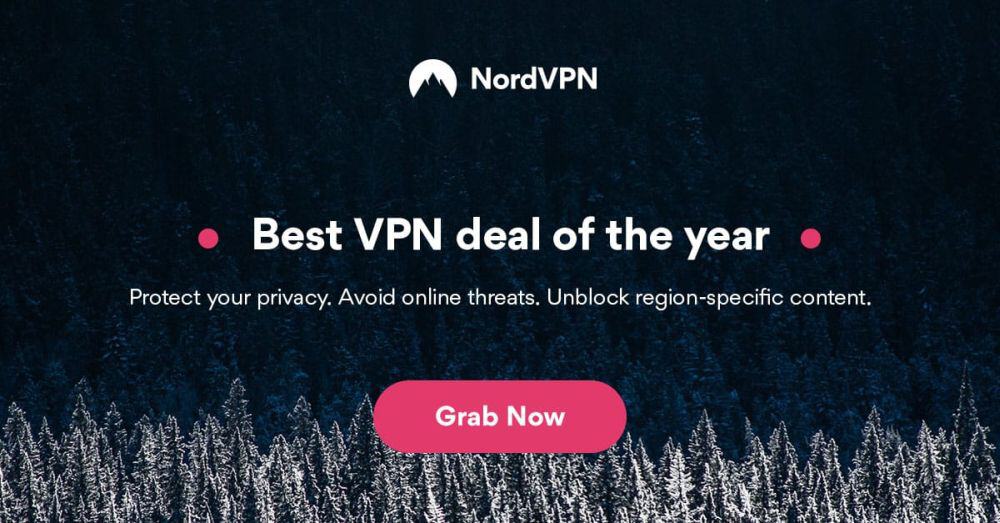 NordVPN is a security-first service that's perfect for Chinese-based users. It has built-in 256-bit AES encryption, which means that the Chinese government, as well as local internet providers, won't be able to see your data. It offers the SSTP protocol, which helps beat even the most hardcore censorship blocks. The no-logging policy is tough enough to provide an extra layer of protection, covering IP addresses, timestamps, bandwidth, browsing histories. But where NordVPN really shines is in its specialty server selection, which includes obfuscated servers – which hide your VPN use – and Double VPN servers, which route all data through 2 nodes and 2 layers of encoding. All these features make this service one of the safest available on the market today.
Fortunately, security's not all NordVPN does. With 5,500+ servers in 59 countries, NordVPN lets you connect to IPs from virtually anywhere, giving you a chance to digitally relocate to any continent and view some of the best content libraries in the world. The user interface is attractive – and with apps for Windows, MacOS, Linux, Android, iOS, video game consoles and routers, there's virtually nothing you can't install NordVPN on.
All in all, NordVPN is considered a top VPN for opressive governments, and is an excellent choice for accessing Telegram in China. You can even connect up to 6 devices at once – and pay using BitPay for complete anonymity.
Read our full NordVPN review.
Pros
Highly affordable plans
Fast and stable connections
Up to 6 simultaneous connections
Strict zero logs policy on both traffic and metadata
24/7 Chat Support.
Cons
Automatic server selection can be unreliable
Refund processing can take up to 30 days.

There are a few crucial factors any modern VPN must touch on, and "works in China" is near the top of the list. Fortunately for privacy buffs and locked-out Telegram users everywhere, Surfshark left no stone unturned in creating one of the most fully features VPN offerings on the market.
Surfshark works in China, and can bypass the Great Firewall without much difficulty. In addition to 256-AES-GCM encryption, every one of their 3200+ servers (in 65 countries) can make use of Surfshark's special Camouflage obfuscation, smart DNS, and NoBorders anti-censorship methods. You don't have to activate them, your VPN does it for you to counteract whatever Chinese censors throw your way.
In addition to incredible tunneling, Surfshark offers top speeds capable of delivering low-latency calls and chats via Telegram. Whatever you do on their network, rest easier knowing Surfshark doesn't keep logs of your activity.
Pros
Every server optimized for unblocking Netflix, BBC iPlayer, Hulu, and more
Multi-hop connections readily available
No questions asked money back guarantee
Favorable BVI jurisdiction guarantees no logs kept
Support staff manned by actual human beings 24/7.
Cons
Speeds occasionally suffer a noticeable drop
New-kid-on-the-block status may not instill same trust as larger providers.
Read our full Surfshark review.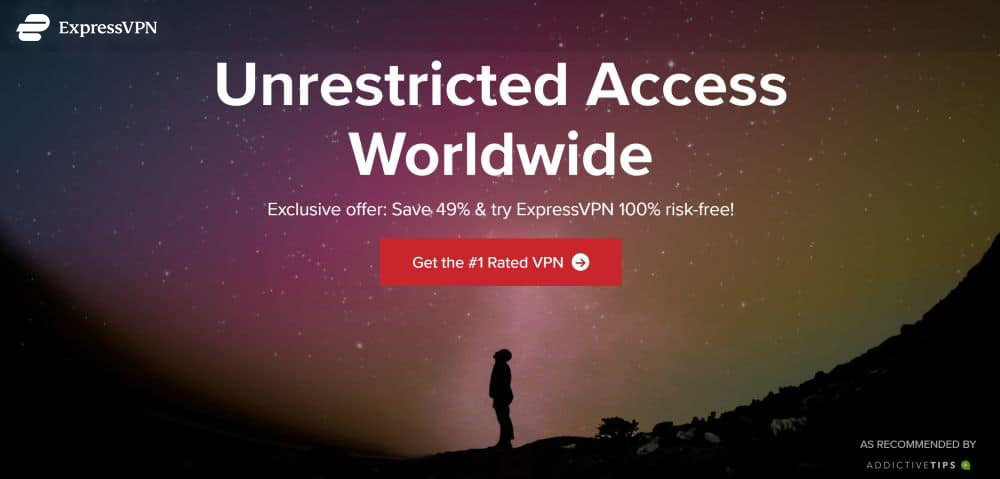 ExpressVPN consistently ranks among the top VPN services for mainland China. One reason is its vast server network, featuring over 3,000+ nodes in 94 countries. With a network this large, you can always find servers that work for you – even if a few IPs get blocked by the Chinese government. Another reason is the large selection of encryption protocols that hide your data from the state. These include the SSTP protocol, which can also help you bypass hardcore censorship blocks and browse safely, if a little slowly, no matter where in China you happen to be. Last but not least, a comprehensive no-logging policy means that records of your traffic, DNS requests and more don't get kept. No matter how you look at it, if you want to be confident that your VPN will work inside the country, ExpressVPN is a strong choice.
In addition to the above security and anti-censorship features, ExpressVPN has several important advantages. It comes with a suite of apps that make it easy to use the service on Windows, MacOS, Linux and other operating systems – including routers and video game consoles. It has no restrictions on streaming, gaming or P2P downloads. It even has a built-in DNS leak test, which helps make sure your ISP can't see what you're doing while connected to ExpressVPN. Between all these convenient features and accepting anonymous payments via cryptocurrencies, ExpressVPN is a top choice for using Telegram in China.
Read our full ExpressVPN review.
Pros
SPECIAL OFFER: 3 months free (49% off - link below)
Super fast servers
Govt-level AES-256 encryption
No logging policy well enforced
Great customer service via chat.
Cons
Power-users configuration options.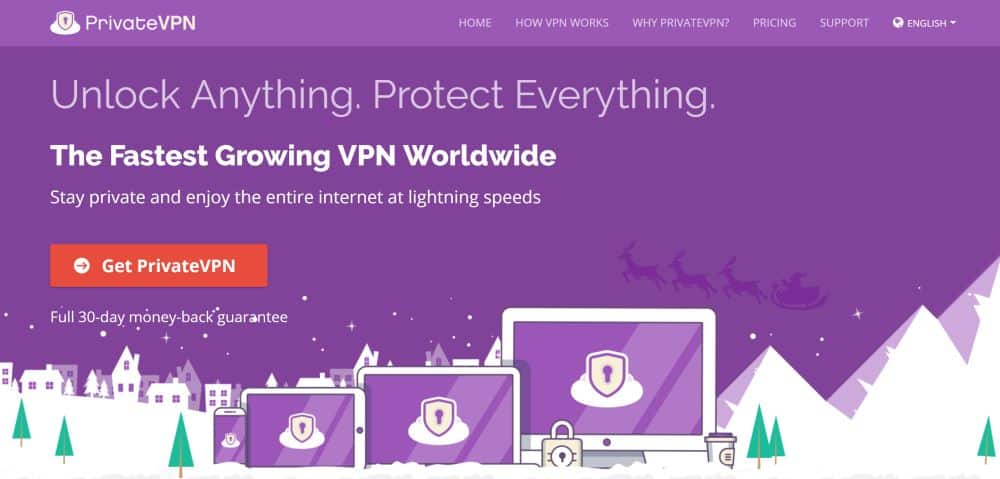 PrivateVPN's main advantage is that all of its features are included in every service plan. This is important if you're tired of providers trying to nickel-and-dime you every time you want to use Telegram in China – and free VPNs that always ask you to upgrade. When you sign up with PrivateVPN, you get unlimited speed, unlimited bandwidth, unlimited server switches. This means that you can stream videos, download torrents, listen to music and do more without ever worrying about running out of bandwidth or having your speed downgraded. Even better, PrivateVPN gives you up to 6 simultaneous connections: enough to connect all your household devices and have an extra left for your office computer. As far as "bang for your buck" goes, PrivateVPN is a top provider all around.
Despite the above, PrivateVPN is also strong on security and functionality. It uses 2048-bit encryption, which has more possible combinations per code than there are atoms in the known universe. It makes excellent use of the PPTP encryption protocol, which works on Chinese connections when most other standards fail. It's supportive of P2P users and torrenters, meaning you can use the internet with no restrictions from behind PrivateVPN. The server network spans some 150 servers in 60+ countries, meaning you can digitally relocate anywhere you choose – and there's a free remote setup service if you want help getting started with PrivateVPN.
PureVPN has one of the biggest server networks in the industry, with 2,000+ servers in 140+ countries. This means that connections are fast, latencies – low, and servers that work from China – abundant at all times. Even better, bandwidth, speed and server switches are all unlimited. You can use Telegram and other international apps and services without worrying about having to pay a cent over the service's monthly price. Everything is included – even 24-hour live chat support. The servers are all equipped with 1Gbit connection speeds, meaning you can even play video games without reduced latencies that can sometimes affect inferior VPN services.
On the security front, PureVPN has some cool unique features. With split tunneling, you can send some of your data through your Chinese ISP and IP address – and the rest through your VPN. This means you can simultaneously access content restricted to China and enjoy the international, free Internet. There are also dedicated streaming servers, and a Secure P2P feature, which help you stream and torrent anonymously, respectively. The no-logging policy is broad and strong, encryption is 256-bit and military-grade, the unique Ozone feature protects your data and identity even when you're offline or asleep. Last but not least, there's an internet kill switch that shuts down all your outbound data in the case that your VPN is disabled or compromised. If you want a lot of features and strong security from one provider, PureVPN is the way to go.
Read our full PureVPN review.
Make sure you install your software before entering China
The very nature of China's Great Firewall necessarily restricts access to a multitude of websites and services. Predictably, if you try to access Telegram's or most VPN's websites, you'll be blocked from doing so. Therefore, it's critical to ensure that you install these apps onto your device BEFORE entering China. Otherwise, it'll be much harder to fix the problem after the fact.
Why is Telegram banned in China?
Telegram is a Russian-made messenger that's one of the most popular in the world (behind names like WhatsApp, WeChat and Skype). It's best known for being strong on security, being one of the first to introduce end-to-end encryption and secret chat functionality. Telegram is also extremely fast, and is widely considered to be the fastest messenger in terms of how long it takes for a message to go from end to end. For all these reasons, Telegram is popular with people who want to avoid ISP Tracking and government snooping. This includes journalists, regular consumers, government employees and, unfortunately, the occasional criminal. However, this is not the reason Telegram is banned in China.
The main reason Telegram is banned is that it's simply a foreign service. In other words, it's not allowed for the same reason as WhatsApp, Facebook Messenger, Skype, etc aren't allowed. This wasn't always the case – China used to allow Telegram domestically – but the ban stands since 2015.
Why use Telegram?
As we mentioned above, Telegram is arguably the fastest messenger in existence. It's also very secure. It uses strong encryption protocols to protect data, and also has a secret chat feature that lets you use anonymous messages that disappear after a pre-set timer runs out. In addition to this, Telegram lets you use custom emojis, create large groups (similar to Facebook pages) and send files of up to 1.5 GB (WhatsApp allows around 15 MB). For all these reasons, Telegram is a better fit for many people than, say, Skype or WhatsApp.
Conclusion
Now that you've read the article, you know exactly how to install a VPN on any of your devices and unblock Telegram inside China. What are you going to use Telegram for? Do you have any tips or comments? Use the form below to let us know.