We are reader supported and may earn a commission when you buy through links on our site.
Learn more
Best VPNs For Netflix South Africa in 2021: Unblock and Watch From Anywhere
Don't let your hankering for South African Netflix content go unanswered; just fire up your VPN and spoof your way into a South African IP address. Of course, not just any provider will beat Netflix's VPN blocks, but today we'll show you which ones do, with minimal buffering to boot.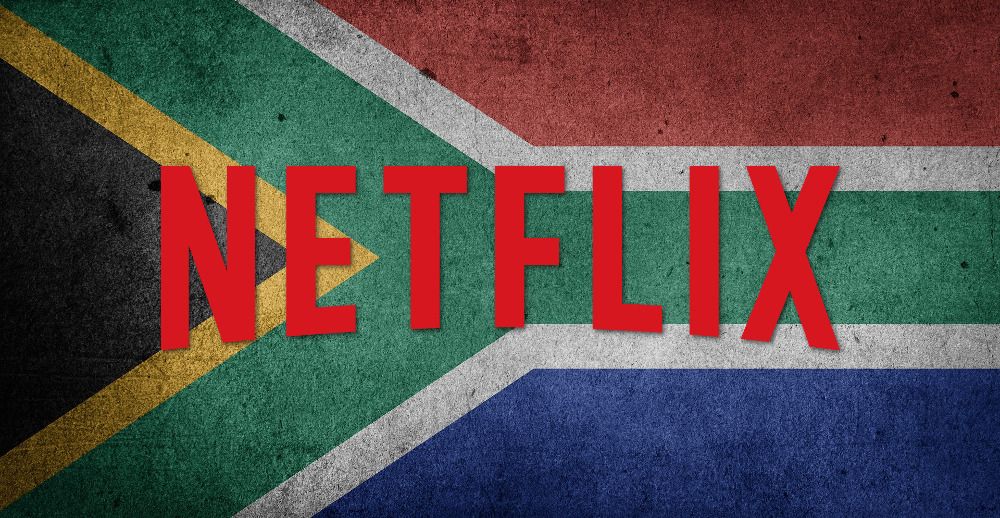 Netflix is one of the largest digital video streaming services in the world, and it's certainly the most popular. The company operates in over 190 countries to provide access to thousands of movies, TV shows, mini-series, anime, and more, all with a clean interface and easy to use subscription system. All you have to do is create an account and you're ready to binge watch Narcos.
One downside to the Netflix experience is the service doesn't offer the same content everywhere in the world. If you live in South Africa, for example, you can't access Netflix UK for all the British dramas and comedy shows you're interested in. Conversely, if you're outside of South Africa, you won't be able to watch the Netflix South Africa catalogue, cutting out a lot of potential exclusives. This presents a huge problem to a lot of people around the world.
Netflix's region restrictions are unfair, but you can unblock South Africa's content library abroad with these VPNs:
NordVPN – Best Netflix Unblocker – NordVPN is the most robust solution for accessing geoblocked Netflix libraries. Its NordLynx encryption and smart DNS sneak right past the infamous proxy ban, delivering secure and buffer-free streams anywhere in the world.
ExpressVPN – One of the most popular choices specifically because of its ready access to Netflix. Rotating IP addresses confound Netflix's VPN blacklists.
CyberGhost – Super easy to use, with a plain-language option to "unblock streaming". It really does "just work".
PureVPN – Offers access to servers in truly hard-to-find countries, enabling you to unblock an entire world of content.
Fortunately, you don't have to start looking for alternatives to Netflix. Instead, try unblocking Netflix in South Africa using a reliable and inexpensive VPN. Don't let the dreaded Netflix proxy error message stop you from watching movies from America.
30-days money back guarantee
Best VPNs to Unblock Netflix in South Africa
Whether you live in South Africa and want to stream movies from the U.S., UK, and Canada, or if you want to access the South African Netflix to stream local content, the best way to get the job done is with a good VPN.
Finding the right service to unblock Netflix in South Africa means doing a lot of thorough research. Netflix actively blocks most VPNs and will continue to do so for the foreseeable future. When looking for the right service, you'll want to find VPNs with large networks and the proven ability to maintain reliable access even when Netflix blocks new servers.
We've done most of the research for you and provided a list of recommended VPNs below. Each one is fast, affordable, and easy to use, and they all work well for unblocking Netflix in South Africa.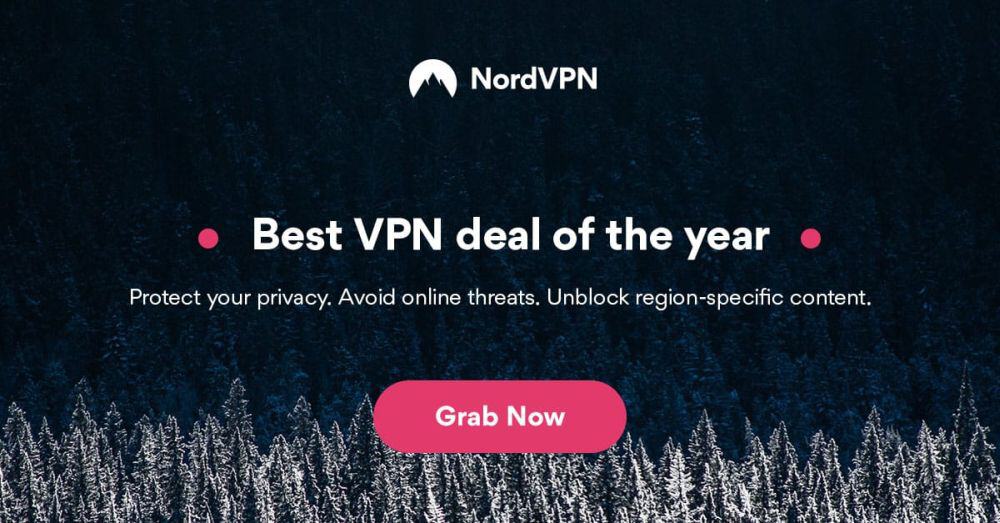 NordVPN has some truly amazing features that make it worth a second look, but the most impressive of the lot is the size of the company's server network. The list is constantly growing as the weeks go by, but at the time of writing it sits at over 5,400 servers in 59 different countries. This gives you an enormous amount of options when it comes to finding a reliable connection, no matter where you live or travel to. NordVPN also leverages this network to deliver some unique exclusive features such as DDoS protection, onion over VPN, and double encryption.
NordVPN attaches some great security features on top of this fast network, all designed keep your online activity secure. A thorough zero-logging policy on bandwidth, traffic, time stamps, and DNS access ensures activity is never stored long-term, and an automatic kill switch and DNS leak protection features help hide your identity. 256-bit AES encryption keeps every packet of data locked down tight for a sturdy foundation of online anonymity and security.
NordVPN's massive server network makes it an incredible choice for unblocking Netflix. All you have to do is sign in and choose a server, NordVPN will take care of the rest. If you need help finding the right server, check out their website for a comprehensive list of which ones do and don't currently work with Netflix, or contact their customer help team directly.
Read our full NordVPN review.
Pros
Works with Netflix, BBC iPlayer without breaking a sweat
Extensive server park of over 5,400 different servers
No IP/DNS leaks found
Extra-secure Double VPN for data encryption
24/7 Customer Service.
Cons
Some servers can have average d/l speeds
Can't specify City or Province in App.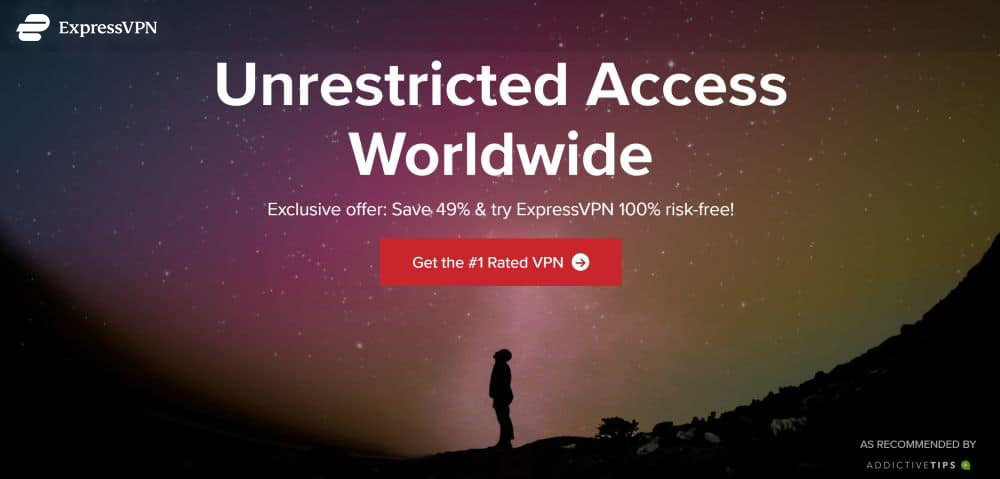 ExpressVPN has a lot going for it. At the top of the list is ease of use. Starting with a new VPN is always a stressful time, as there's a lot of new things to learn right from the start. ExpressVPN takes the pain out of using a VPN by creating a responsive and friendly custom app that can connect to the fastest server with a single click. There's no need to wade through menu screens or deal with complex connection dialogs, all you have to do is launch the software and connect, then you're safe and sound. ExpressVPN also delivers incredibly fast speeds thanks to its well-maintained server network. No matter where you live, you'll always be able to find a fast connection to the internet.
Your subscription grants access to 3,000+ secure servers spread across 94 different locations around the world. This ensures you'll always be able to find an IP address in any country for unblocked Netflix connections around the world. Data on ExpressVPN is kept secure with 256-bit AES encryption and a zero-logging policy on traffic, DNS requests, and IP addresses. The apps also come with DNS leak protection and an automatic kill switch for even stronger online privacy.
ExpressVPN is of the best VPNs to use for unblocking Netflix. A large portion of the company's servers work with online streams, giving you the ability to unlock movies from South Africa, the U.S., Canada, the UK, and more. If you're having an issue with the proxy error, shoot their customer support team a message directly, and they'll be happy to help you out.
Read our full ExpressVPN review.
Pros
Unblocks US Netflix
94 countries, 3,000+ servers
Very simple and easy to use
Strict no-logging policy
24/7 Customer Service.
Cons
Month-to-month plan has high cost.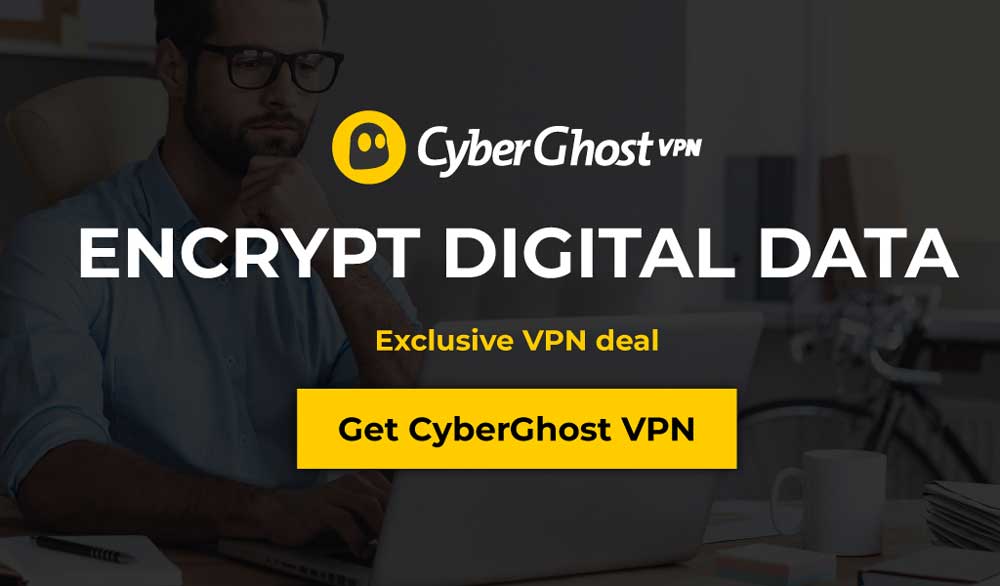 Need a smart mix of speed and security? CyberGhost is the perfect VPN for you. This well-balanced VPN delivers fast servers and strong privacy measures for a wide range of devices, giving you all the tools you need to unblock Netflix around the world. Every CyberGhost user has immediate access to over 5,900 servers in 90 different countries, providing all the speed and IP addresses you could ever need. These are perfect for unlocking Netflix videos from other countries or breaking through censorship barriers, all while staying safe and secure.
This top-notch VPN provider features a strong privacy shield built on 256-bit AES encryption, along with a zero-logging policy on traffic, time stamps, and IP address. DNS leak protection and an automatic kill switch come standard with the company's custom software to ensure no identifying information ever leaves your device. This allows you to log in and stream anything you want in complete privacy.
CyberGhost has a fantastic reputation for being one of the more reliable VPNs for unblocking Netflix. You'll be able to access international content simply by switching servers, no need to dance around and try a dozen different locations before finding one that works. What's more, if you run into issues, they've got excellent troubleshooting guides up on their website. You can also reach out to customer service, as well.
Read our full CyberGhost review.
Pros
LOW PRICE: 6 EXTRA free months (79% off - link below)
Torrenting allowed
Apps for ALL devices
Private: Strong no logs policy
45-day no-quibble money back guarantee.
Cons
Some streaming sites cannot be unblocked.
It's more than just an online security solution or Netflix unblocker; PureVPN gives you an entire suite of online protection tools that help keep you safe no matter what dangers you encounter. The service includes exclusive features like malware shields, dangerous app blocking configurations, DNS website filters, and anti-virus protection, all of which is built into the company's easy to use custom apps. All you have to do is sign in and you're safe.
PureVPN runs a fast and reliable network that's over 2,000 servers and 140 locations strong. Data that passes through this network is secured with 256-bit encryption and protected by a zero-logging policy on traffic, as well. PureVPN adds DNS leak protection and an automatic kill switch to every version of its software for strong privacy, allowing you to stream movies and surf the web with complete peace of mind every single time.
Unblocking Netflix movies is easy with PureVPN, especially if you're using a PC or laptop browser. Sign into the service and choose a server location, then load the Netflix website and start your stream. Drop them a line if you have any issues with an uncooperative Netflix; chances are, they're already working on a fix.
Read our full PureVPN review.
How to Unblock Netflix in South Africa with a VPN
Got your VPN picked out and are ready for some movies and TV shows straight from the source? Follow the steps below to unblock Netflix South Africa or anywhere in the world. The guide will work with any VPN, and it should only take a minute or two to complete.
Step 1 – Get a Netflix Subscription
Netflix requires a paid subscription to work, there's no way around that. The good news is it doesn't matter where your account is registered, as long as it's active. If you're able to stream movies on your browser or Netflix app without a VPN, you should be able to connect with one and get content from abroad.
Step 2 – Use a PC with a Web Browser
Netflix has two methods of blocking VPN access: browser-based IP address filters and DNS-based app filters. The former is much, much easier to bypass, so if at all possible, open up a browser on your PC or laptop and stream Netflix through there. If you can't use a PC, you can also use browsers on a variety of mobile and streaming devices. Just as long as you're not using the app, you'll likely have good luck unblocking Netflix.
Step 3 – Set Up Your VPN
Sign up with your chosen VPN and download the software to your PC. Install it and log in, then go to the VPN's server browser. Here you'll be able to select a location to connect from. This will be where Netflix thinks your real location is. Pick a location inside of South Africa to unblock Netflix movies from within the country.
The exact details of how you'll find these non-local servers will vary depending on your chosen VPN. If you selected one of the recommended VPNs above, however, you won't have to look around for long. All of them make it extremely easy to select, connect, and switch servers with just a few clicks.
Step 4 – Try Netflix
Now that you're connected to the internet from behind a VPN, open the Netflix website and start browsing. You'll immediately notice the selection has changed based on your chosen IP address location. Netflix allows you to browse, add movies to your watchlist, and more, even if you're behind a proxy or VPN. Search for something you know isn't available in your physical location, then click to start the stream.
Did the movie start playing, or did you get the awful "Whoops." proxy error screen? It can be a bit of a gamble sometimes, but if you're using a good VPN with reliable Netflix access, chances are the movie will simply start to play. If it doesn't load, all you have to do is pick another server in the same location, or in the worst-case scenario you'll have to try again later.
About Netflix Geo-Restrictions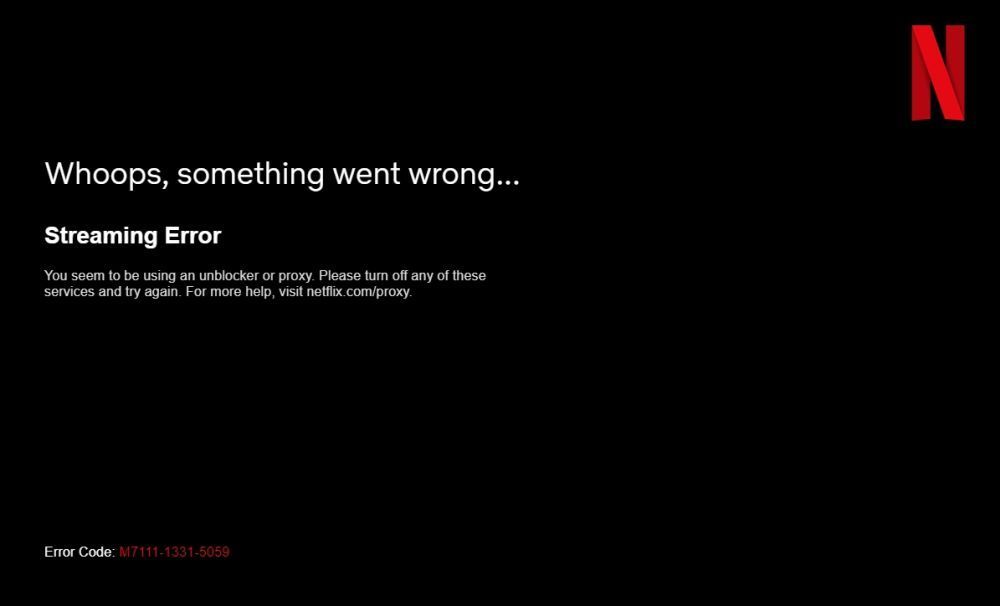 A lot goes on behind the scenes at Netflix when you request a movie to stream. How does the company block content in certain areas? Are there any ways to get around it? Below we answer some of the most pressing questions about unblocking Netflix in regions around the world.
Why Does Netflix Use Region Locks?
The short answer is they're required to. Netflix signs agreements with content distributors, the companies that own the rights to the movies and TV shows available on the service. These deals preclude worldwide streaming so that the content owners can seek other distribution deals in other countries, all in an effort to make more money. If Netflix refused, they would have to remove the content. Most of the Netflix Originals are available worldwide, which shows the future of digital distribution may be region-free.
How Netflix Blocks Work
The core Netflix blocking mechanism uses IP addresses. These numbers are assigned to every device when they connect to the internet and act like a mailing address for your online data. IP addresses can also be broken down into their constituent parts to determine which country, city, and region they come from. It's this feature that allows Netflix to create geographical content blocks. All they have to do is create a master list of what's available where, then feed that content to users based on IP address.
The IP address filtering method is used for browser streaming, but Netflix uses an entirely different method for its apps. If you access the service through a smartphone, Fire TV, or game console app, Netflix utilizes a DNS-based filtering mechanism to block your access. This is much difficult to defeat compared to browser stream blocks.
How VPNs Unblock Netflix
VPNs change the way IP addresses work, making it possible for your device to appear as if it was in a different country. Before data leaves your home a VPN encrypts each packet, scrambling the code so no one can tell what's inside. These packets are sent through your ISP where they get the usual IP address stamp, just like before. Instead of relaying the packets to the internet, however, the ISP sends it straight to your VPN.
When data interacts with a VPN's servers your home IP address is removed and replaced with an anonymous one tied to the VPN. This is then sent to the internet and relayed back to your home. The process creates a measure of security and anonymity, and because the IP address gets changed, it also adds virtual location variability.
Netflix Continually Blocks VPNs
Part of the Netflix deal with content distributors it that it has to exert a solid effort to prevent users from accessing content from other regions, thus violating the rented streaming rights. Netflix adheres to this by filtering out VPNs by IP address, adding known services to a master firewall and blocking users that connect from one of the listed IPs.
Netflix's IP address filter isn't perfect, however. VPNs are constantly adding new IP addresses to their network, especially the services listed above. In many cases Netflix won't block these for days, weeks, or months at a time, giving users clear access to the service. Other times, previously blocked VPN servers mysteriously start working with Netflix again. Even if you think it's a hopeless situation, VPNs are constantly looking for ways to maintain access to Netflix content, especially the top tier services.
Patience is key. If a solution isn't currently available, check back every few days. Or, drop them an email for more direct assistance.
Conclusion
Netflix is a great movie streaming service, no matter which country you watch it from. Using a good VPN can help you crack open a massive amount of fresh content, however, turning your simple selection of videos into an enormous library of TV series and films.
Did our recommendations help you unlock exclusive South African content? Did you run into any troubles? Let us know in the comments below.