We are reader supported and may earn a commission when you buy through links on our site.
Learn more
VPN vs Smart DNS: Which Is Best For Accessing Region Locked Content?
If you've been looking into ways of bypassing geoblocks, you've probably come across the VPN vs smart DNS debate. In most cases, however, the best choice is obvious, and it isn't even close. We'll cover the pros and cons of both tools, plus guide your attention to the leading services on the market.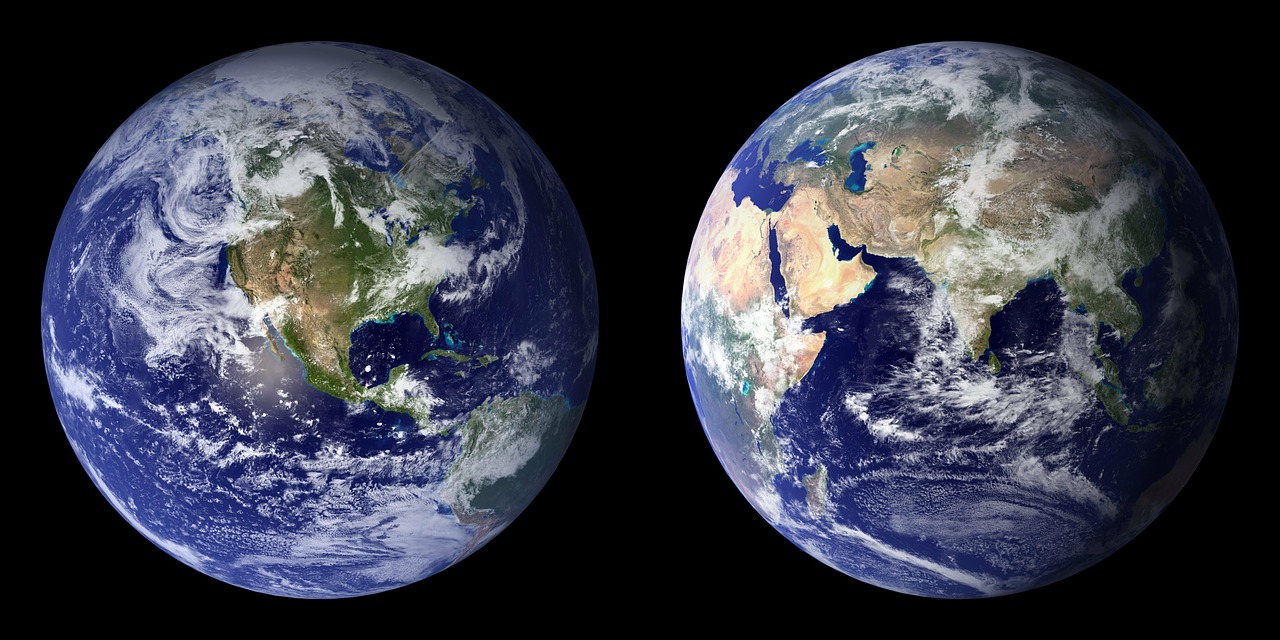 If you like to watch a lot of videos like TV shows and movies online, then you're bound to have noticed that some content is region locked. You can only watch Comedy Central videos from within the US, for example, and you can only watch BBC iPlayer from within the UK. The Netflix service offers completely different content depending on where in the world you access it from – there are movies and shows that are available in the Netflix US catalogue but not the Netflix Germany catalogue, for example, and if you're based in Germany then you'll only be able to watch from the German catalogue.
This is called region locking and it's a common frustration among those who like to stream. When the particular show or movie you want to watch is available in other countries but not your own, you feel like you're missing out.
No time to read further? Bypass any geoblock with these VPNs:
NordVPN – Best Site Unblocker – When it comes to spoofing past geoblocks, no provider even comes close to NordVPN's utility. Military-grade encryption, advanced routing, tons of specialty servers.
Surfshark – Cutting-edge encryption, unlimited connections, and even a Smart DNS function for non-VPN compatible devices.
ExpressVPN – Insanely fast network, split tunneling, dynamic rotating IPs, zero logging.
IPVanish – Ideal for unblocking HD streams and torrents with its speedy network.
Fortunately, there are ways to get around these region locks so that you can watch the content that you want. Two methods that you might have heard of are using a VPN or using Smart DNS, either of which can help you to access content from elsewhere in the world. But how do these two methods differ, and which is the right option for you? That's what we're going to cover in today's article, where we'll look at VPN vs Smart DNS: which is best for accessing region locked content?
30-days money back guarantee
How Does A VPN Work?
To get started with using a VPN, you install a small piece of software on the device that you're going to use to access your content. Then, you use this software to select a server located somewhere else in the world to connect to. You click on connect, and then you can use the internet as if you were located wherever the server is. So if you live in Canada and you connect to a server in Germany, when you visit a website you will see the German version of the site instead of the Canadian version, for example.
This works by creating an encrypted tunnel through which all of your data is passed. This means that all of your web traffic is encrypted before it leaves your device, then it is sent to the server you selected, where it is decrypted and sent on it way to its original location. Because the traffic is encrypted until it reaches the server, it appears to websites as if the traffic is coming from wherever the server is located. This is how VPNs can let you get around region locks to watch content from anywhere in the world.
The encryption has other benefits as well as getting around region locks too. It prevents any third parties from being able to observe your internet activities, like which websites you visit or what files you download. This is especially important for users who use torrents or those who download content from unofficial sources. If you download files illegally, it is very easy for your ISP to see this activity if your connection is unencrypted. This is also a concern for privacy-minded users, as the government can observe your web traffic if it is not encrypted. When you use a VPN, your IP address will be hidden as the only IP visible to others will be the address of the server you are connected to, not your home network. This prevents anyone from being able to track you.
Using a VPN creates a safe and secure tunnel through which your data is passed, which no one else can snoop into and which you can use to access content from anywhere in the world.
How Does Smart DNS Work?
By contrast, Smart DNS does not encrypt your data or hide your IP address. It works quite differently from a VPN.
The first step to understanding a Smart DNS system is understanding what a DNS server is. DNS stands for domain name system, and it refers to the way in which domain names on the internet (like addictivetips.com) are translated into the IP address that your device connects to. Basically, DNS is the system that links the address you type into your browser to a numerical address which holds the content of a web site. In order to know which site is linked to which IP address, your device needs to use a DNS server. Typically, you will use the DNS server provided by your ISP: this server will be located somewhere geographically close to your network and will handle the requests that you send for domain names when you type an address into your browser.
So here's what Smart DNS does: instead of using your nearby local DNS server, your connection is managed through a company-owned DNS which directs traffic to a proxy server. You pay a fee to the company that own the DNS server, and then you can use that server to redirect portions of your web traffic.
RELATED READING: How to test for DNS leaks
The advantage of this Smart DNS is that it tricks websites you visit so that you appear to be accessing them from an eligible location. So, instead of your DNS data revealing that you are actually based in Germany, when you use Smart DNS you can make it appear to a site as if you are browsing from the US, for example.
It's important to note that Smart DNS only redirects the small part of your web traffic that refers to DNS. It does not encrypt your regular traffic or hide your IP.
Which Should You Use, VPN or SmartDNS?
So these two methods work quite differently, but both can be effective at letting you access region locked content. But which one is better? The short answer is that it depends on your particular needs. Let's dig into why that is and which method is appropriate for which users.
Security
VPNs offer excellent security and privacy protections as well as a way to get around region locks. This is important because spoofing your location is against the terms of use of most sites, and you want to be careful as you could be breaking the law by getting around a region lock. For VPN users, knowing that all of their web traffic is encrypted means that they don't have to worry about falling afoul of the law or being harassed by their ISP due to their online activities. Further, a VPN masks its user's IP address in order to protect their privacy and keep them safe.
Smart DNS, on the other hand, offers no extra security. All it does is let you watch region locked content with no encryption or IP masking. For some users, this is enough and they don't want or need the security features. An advantage of Smart DNS is that you can use it for some devices, like Smart TVs or gaming consoles, on which it is difficult to install VPN software unless you have a compatible router. If you just want to watch Netflix region-free on your Smart TV then Smart DNS can be a good choice.
LEARN MORE: How to install ExpressVPN onto your router
Price
People often claim that a further advantage of Smart DNS is price, as plans tend to be cheaper than VPNs. But this is not necessarily the case. A Smart DNS subscription using the popular service Unlocator, for example, costs $4.95 per month. But VPNs can be had for this same price or even cheaper – see below for the best deals. Another claim some people make is that Smart DNS is fast but VPN connections are slow. In fact, the speed of a VPN connection varies: low quality VPNs are certainly slow and not good for streaming video, but high quality VPNs are plenty fast enough for even high definition video.
Installation and Configuration
There is also a difference in set up. To use Smart DNS, you need to change the settings of your device by going into your network connection settings and making changes. To use a VPN, you install the software from your provider and use that to connect to the server you want. Both of these options are actually pretty simple and regular users should have no problem with either.
Access to Content
Finally, there is the issue of which sites work with VPN and Smart DNS. Netflix if the most popular service that people want to get around region locks on, but Netflix have been cracking down hard on both VPN traffic and proxy server use recently. The truth is, there are some Smart DNS and some VPN services that will not work with Netflix. You need to investigate the particular strengths of different providers to see if they will work with the content that you want to access.
Overall, VPN services give you more bang for your buck as they give you excellent security protections as well as the ability to get around region locks. Smart DNS may be better for the specific users who want to watch region-free content on their smart TV or gaming console and don't have a VPN-compatible router.
Our Favorite General-Purpose VPNs
If this has persuaded you that you should get a VPN, then you might be looking for recommendations for a trustworthy VPN service. We have put together a list of some top VPNs that we recommend for our readers, based on the following key factors:
Based on these factors, here are the VPNs that we recommend for getting around region locks: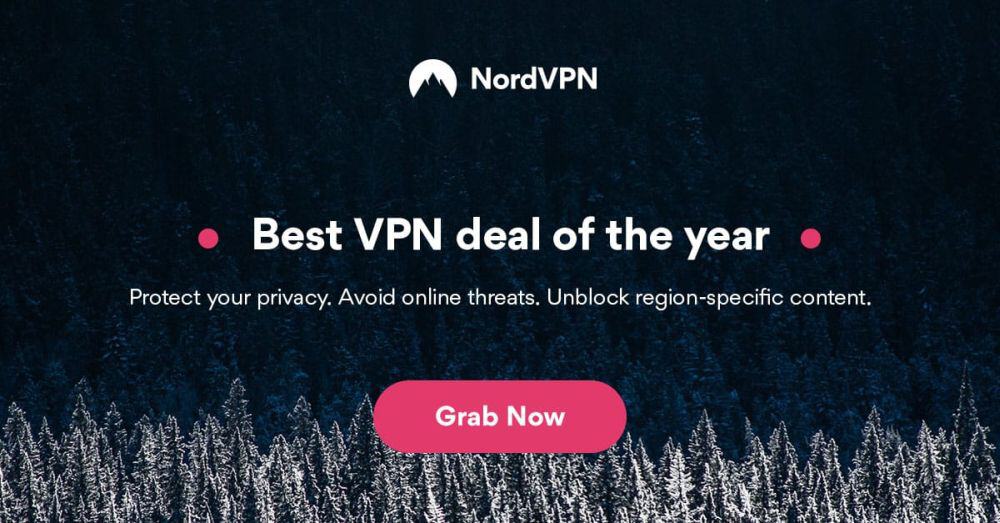 If security is your big concern in addition to getting around region locks, then we recommend NordVPN above the rest. This service has more than 5,600 servers in over 60 different countries, and it has been confirmed to work with Netflix and other sites which reject some VPNs. The connections are fast enough to let you stream video in high definition, but they are not as fast as ExpressVPN or IPVanish, so if you frequently download very large files then you might want to try one of these other VPNs instead.
But the big selling point of NordVPN is its security. It offers not just the strong 256-bit encryption and no logging policy that you would expect, but also a special double encryption feature. This means that your data is encrypted not once but twice, passing through an extra layer of encryption for the absolute best security. The software has an easy to use map interface which makes it simple to select a server in the country that you want, and it is available for Windows, Mac OS, Linux, iOS, Chrome OS, Android, iOS and Windows Phone, as well as browser extensions for Firefox and Chrome.
Read our full NordVPN review.
Pros
Unblocks US Netflix, iPlayer, Amazon Prime and other streaming services
Fast and stable connections
Up to 6 simultaneous connections
"Double" data protection
24/7 Chat Support.
Cons
They can take 30 days to process refunds.

Surfshark is an unusual provider for many reasons. For one, they're already one of the top VPN providers in the world after having only launched in 2019. Secondly, they've ditched legacy support for outdated methods in favor of the fastest, most secure provisions which just work to increase your privacy online and unblock websites.
For example, Surfshark exclusively uses 256-AES-GCM encryption–there's no step-down option because it's simply no longer needed for good performance. Gone, too, are tunneling protocols like PPTP in favor of OpenVPN, IKEv2/IPSec, WireGuard and Shadowsocks. Moreover, there are no specialty servers; they all work to unblock Netflix, they can all be obfuscated, and they can all beat China's Great Firewall.
Got a device that doesn't support VPNs? Surfshark even offers their own Smart DNS feature to subscribers so you can unblock content on your game console, Apple TV, or whatever else. Zero logging, plus zero limits on simultaneous connections push Surfshark's value proposition right over the edge.
Pros
Every server optimized for unblocking Netflix, BBC iPlayer, Hulu, and more
Server selection is dead simple and quick
Accepts all major credit cards, Apple, Google, and Amazon Pay, PayPal, and even Bitcoin
Based in the British Virgin Islands, where there are no data retention laws
Responsive customer support available 24/7.
Cons
Server network is not nearly as expansive as major competitors
New-kid-on-the-block status may not instill same trust as larger providers.
Read our full Surfshark review.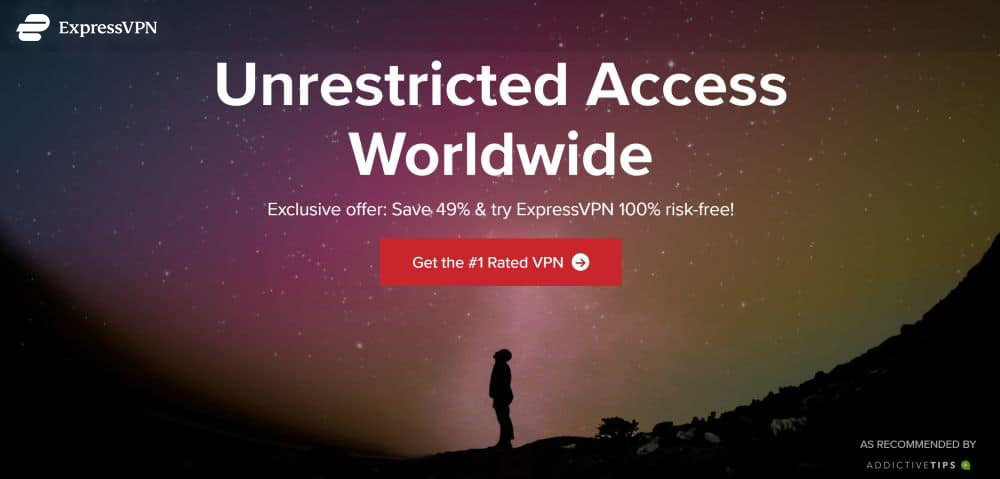 Among serious internet users, one of the most popular VPNs is ExpressVPN. This is due to its high level of reliability, flexibility of options, and fast connections that won't slow you down. With a server network of more than 3,000 servers in 145 different locations in 94 countries there will be no problem in finding a server anywhere that you need one in order to get around region locks. ExpressVPN is a great choice for streamers as it is one of the few VPNs that works consistently with Netflix as well as on other websites that have VPN detection.
In addition to the convenience of getting around region locks, the VPN also has excellent security, with strong 256-bit encryption and a no logging policy to protect your privacy. The software is available for Windows, Mac OS, Android, iOS, Linux, and other platforms like consoles and some smart TVs too, so there's a great chance that you'll find support for all of your devices. Plus the software has extra features like a speed test and a DNS leak test for absolute peace of mind. There's also a 30-day money back guarantee with no questions asked, so you can try the service risk free.
Read our full ExpressVPN review.
Pros
Unblocks US Netflix
Fast serves with minimal speed loss
OpenVPN, IPSec & IKEv2 Encryption
Strict no-logs policy
Great support (24/7 chat).
Cons
Max 3 simultaneous connections
Slightly more expensive than some other options.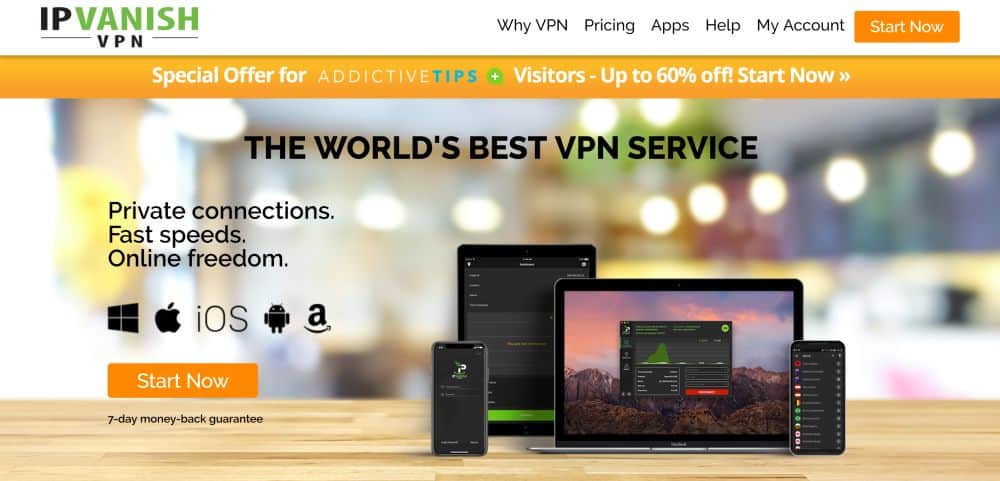 If you're looking for the absolute fastest of VPN connections so you can stream in ultra HD or download large files super quickly, then you need IPVanish. With its network of 1,300 servers in 60 different countries is you'll always be able to find a server in the country that you need to get around region locks. The service even protects your P2P traffic such as torrents, so it's perfect for frequent downloaders. However, the IPVanish connections do not currently work with Netflix, so if that site is one you want to use then you should try one of the other two recommended VPNs instead.
In addition to the server network to let you get around region locks IPVanish offers good security with strong 256-bit encryption and a no logging policy. The software is violable for Windows, Mac OS, Android, Linux, Windows Phone, and iOS, and has useful features like a kill switch which is great for downloaders, plus advanced options like auto reconnect, leak protection for IPv6 and DNS, periodic IP address change, and manually configurable DNS.
Read our full IPVanish review.
Conclusion
When you want to get around region locks to stream video or to access other content from around the world, there are two main options open to you. You can either use Smart DNS, which leaves your internet traffic and IP untouched and makes it appear to websites as if you are browsing from somewhere else. Or you can use a VPN which encrypts all of your data and sends it through a tunnel, protecting your privacy and hiding your IP as well as letting you around the region lock.
Given that both services cost around the same amount of money, we think you get a lot more for your cash when you use a VPN. As well as the region unlocking you get significant enhancements to your online privacy and security, and a good VPN like one of the ones we recommended will be super fast and perfect for streaming high definition video.
We'd like to hear your opinions about region unlocking too. Which method do you use to get around region locks – Smart DNS or VPN? Which have you had the best experience with? Let us know in the comments below.