We are reader supported and may earn a commission when you buy through links on our site.
Learn more
How to Watch UK TV Channels from Anywhere in the World
British TV has fans all over the world, despite the fact that the vast majority of it is hidden behind unfair geoblocks. Even if you live outside the UK, however, it is still possible to unblock your favorite series by using a VPN. Today, we show you how to fool British streaming services into thinking you're inside the UK.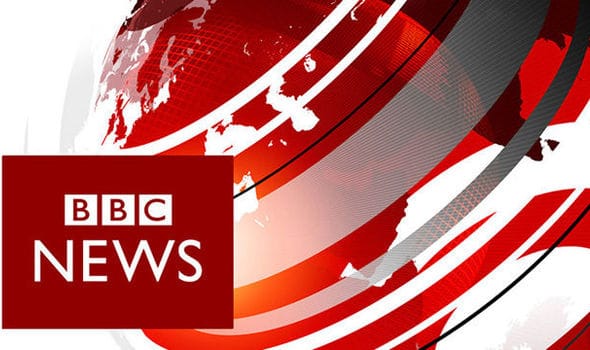 With amazing streaming services and TV channels like the BBC, Sky, and UKTV, there is no doubt that Great Britain has some of the best programming in the world. However harsh geo-restrictions and censorship blocks mean that anyone living or visiting outside the UK cannot access said channels.
Don't let geoblocks stop you from enjoying UK TV abroad, spoof into the United Kingdom with these VPNs:
NordVPN – Best for UK Spoofing – NordVPN is the world's best site unblocker, with a robust server network dotting the UK, offering spoofable connections protected by military-grade encryption.
Surfshark – A new provider that hasn't met a site block it couldn't bypass. Unlimited simultaneous connections, zero logging.
ExpressVPN – One of the most trusted VPNs worldwide, delivers top connection speeds ideal for 4K streaming.
CyberGhost – Dead-simple, yet sophisticated VPN with Plain-English wording for its settings like "unblock streaming".
PrivateVPN – Easy for newbies, but masterfully competent in the hands of an experienced VPN user. 100% self-owned network.
PureVPN – This truly massive VPN can break through any form of government censorship.
Luckily, today there are VPN services able to bypass these limitations with a good degree of reliability. Not only will you be able to sidestep restrictions that are a result of your geographical location, but your identity and online information will be safer than ever before. In this article, we will discuss how to pick the best VPN for the UK, provide you with mini-reviews of our top VPN providers, and explain many more ways in which you can use a VPN provider.
30-days money back guarantee
Use a secure VPN for unblocking content online
All providers claim to offer the fastest available connections and the best security features, but what should you look for to unblock UK channels abroad? To help you answer that question, here are some key features you should be looking for .
Best VPNs to watch TV shows from the UK abroad
Having done our market research, we have narrowed it down to these five VPN services. The providers below not only provide a reliable and fast connection, allowing you to seamlessly watch UK TV channels, but prioritize your security and privacy throughout the entire experience.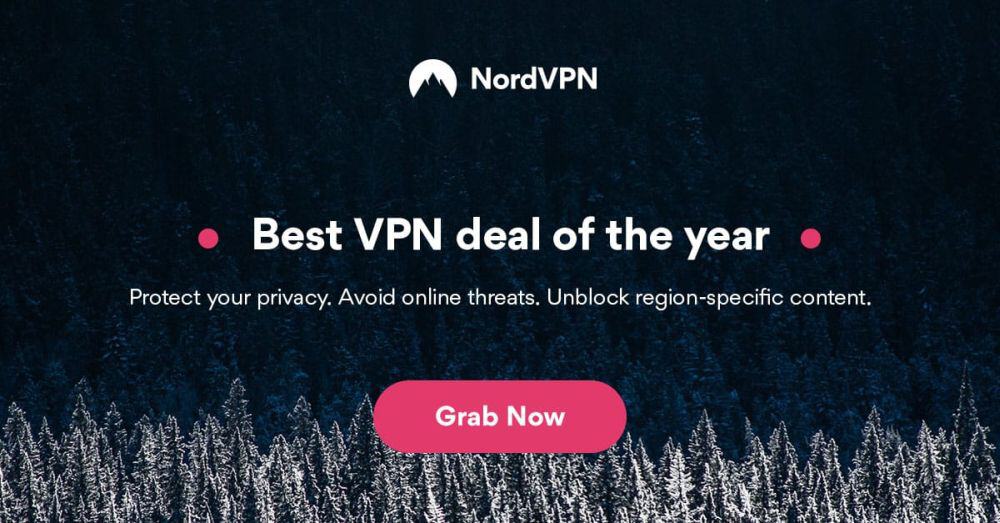 NordVPN is, first and foremost, known for its robust network comprising of 5,500+ servers in 58 countries, over 600 of which are in the United Kingdom. This level of server availability means you'll be spoiled for choice in optimizing your VPN connection. It is exceptionally capable for unblocking UK TV streams, with buffer-free connections that are entirely private, yet don't take a tech genius to make use of.
Furthermore, NordVPN offers a variety of speciality servers which are appealing to advanced users. These include anti-DDoS, double VPN, and dedicated IP addresses which help beat shared IP blacklists that channels use to block foreign streamers. Other specialty servers include obfuscated servers that hide the fact you are using a VPN. The advantage to these is that you can stream from abroad even if you're in a country with strict censorship laws, like the UAE, without anyone knowing.
The fact that NordVPN is just as strong on security as it is on unblocking streaming is also impressive. The provider uses 256-bit AES encryption as a default – a level of security that even the world's strongest supercomputer couldn't beat in a million years, except through sheer luck.
Encryption protocols include OpenVPN's UDP and TCP, as well as the super fast L2TP which is ideal for streaming and downloading. To further protect your data, NordVPN employs one of the most complete zero-logging policies in the industry, ensuring that no logs are stored on traffic, IP addresses, timestamps, bandwidth, and even browsing history. This will not only help you beat hardcore censorship, but will keep you and your data anonymous at all times.
Read our full NordVPN review.
Pros
Optimized servers for unblocking Netflix
Mind-boggling number of servers
Allows up to 6 devices to be connected at once
Retains no metadata of your browsing
Great support (24/7 chat).
Cons
Sometimes slow in procesing refunds (but always do).

Once upon a time, it was enough simply to have UK servers in order to access geoblocked content abroad. Times have changed, as services like Netflix and the BBC iPlayer have begun blocking VPN and proxy traffic. But Surfshark is well-equipped for these modern realities, packing some of the most sophisticated spoofing features we've seen.
At the core, Surfshark offers connections to over 3200 servers in 65 countries, establishing connections via OpenVPN, IKEv2/IPSec, or WireGuard using the 256-AES-GCM encryption cipher. This alone may work to unblock many sites; but for the most stubborn of the lot there's built-in smart DNS, obfuscation, and even NoBorders anti-censorship modes that automatically kick in as needed to counteract proxy bans.
Thus, Surfshark is often said to be a turnkey solution for unblocking UK TV. It offers fast connection speeds across the board, and your activity is always anonymous thanks to a solid no-logging policy, plus failsafes like a kill switch and IP/DNS/WebRTC leak protection.
Pros
Every server optimized for unblocking Netflix, BBC iPlayer, Hulu, and more
Over 800 servers in 50 countries worldwide, and constantly growing
VPN obfuscation on any server with special Camouflage function
VPN home jurisdiction in British Virgin Islands is ideal for privacy
Helpful 24/7 live chat with an actual human being.
Cons
Speeds occasionally suffer a noticeable drop
Apps may be too simplistic for power users.
Read our full Surfshark review.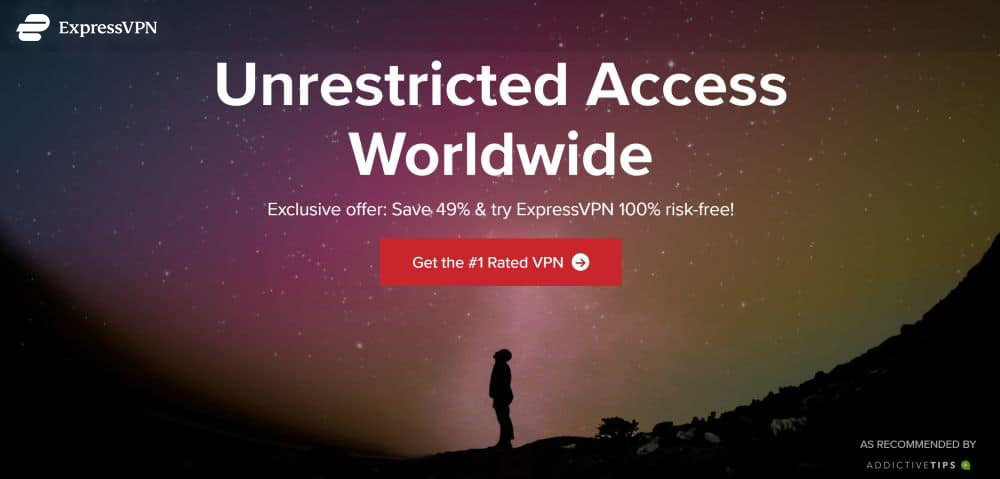 ExpressVPN combines speed – its namesake – with outstanding security.
First, let's talk about speed. With a server network of 3,000+ proxy servers in 94 countries, you'll be able to connect to practically any location in the world, including the UK, quickly and easily. The servers themselves are powerful enough to offer buffer-free streaming, fast downloads, and seamless browsing. All of this makes ExpressVPN perfect for streaming video files.
ExpressVPN is very easy to use and is available on all major operating systems and devices, including Mac, iOS, Android, Linux, and game consoles and routers.
Although the provider mostly focuses on speed, it's just as advanced in its security. Your data will always be secured with top-of-the-line 256-bit AES encryption. Furthermore, ExpressVPN employs one of the best no-logging policies on the market, with no logs stored on all traffic, DNS requests, IP addresses, and even browsing history.
Other important security features include an automatic kill switch and DNS leak prevention features, which ensure that should you ever get disconnected, your internet will be shut down so that your data is never unencrypted.
Read our full ExpressVPN review.
Pros
SPECIAL OFFER: 3 months free (49% off - link below)
Fast serves with minimal speed loss
OpenVPN, IPSec & IKEv2 Encryption
No personal information logs kept
24/7 Customer Service.
Cons
Limited configuration options
High cost for month-to-month users.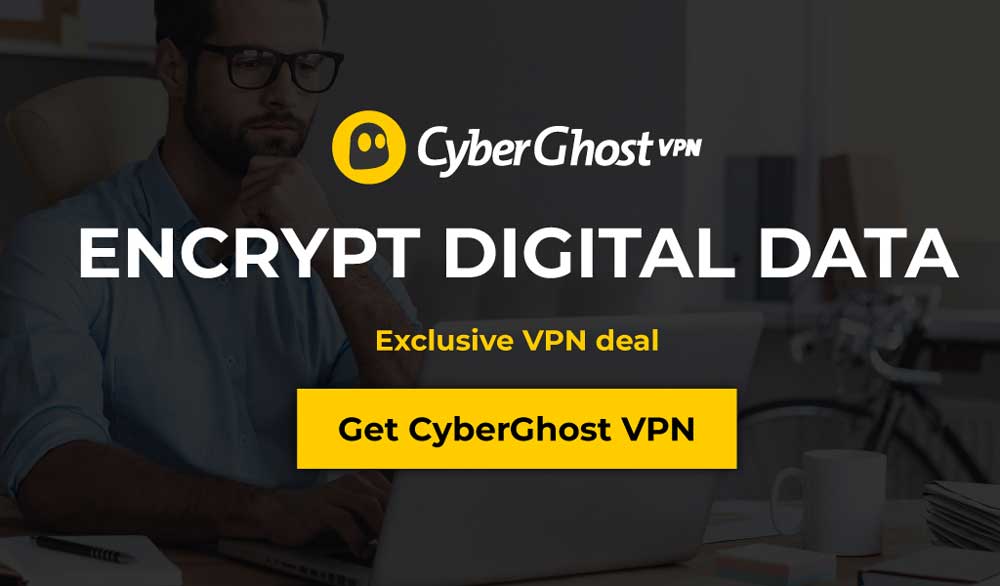 CyberGhost is a perfect choice for people who want a hassle-free way to enjoy their favourite content from anywhere. The provider has dedicated apps for a wide variety of devices and operating systems, including Windows, Mac OS, Android, Linux, and many more. Once you download and launch the app, you will be presented with six simple configuration profiles, including "unblock streaming" and "unblock basic websites". These configuration profiles automatically apply the appropriate settings for the case, so you won't need to set anything up manually. Additionally, you can further modify these profiles by suing a set of easy toggles. These toggles include "block ads" and "extra speed", both of which are ideal for providing you with a seamless streaming experience. The end result is that you can configure the specific connection you need without having to worry about using manual settings.
In addition to being easy to use, CyberGhost is powerful. With a server network of 5,500 servers in 80 countries, including nearly 500 in the UK, you can be certain that you will have a wide range of connection options at all times. You can even choose servers close to specific cities if you're tuning into local programming from, say, the Midlands or the Manchester area. Furthermore, CyberGhost gives you 5 simultaneous connections, so whether you are traveling, working, or relaxing at home, you'll be able to enjoy your favourite films and TV shows stress-free.
Read our full CyberGhost review.
Pros
SPECIAL OFFER: 79%OFF
Fast, constant speeds
Jurisdiction in Romania
Strict no-logging policy
24/7 Live Support.
Cons
WebRTC leak detected
Doesn't unblock all streaming services.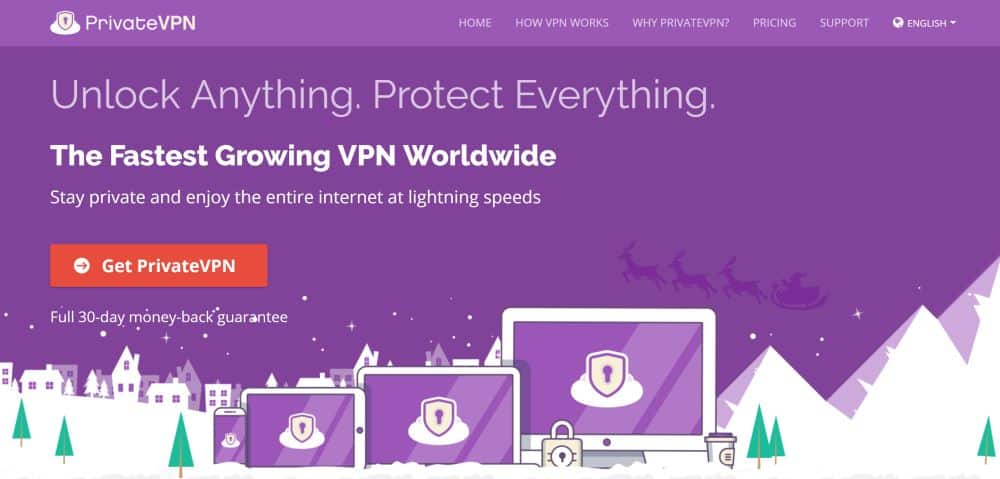 PrivateVPN is one of our top recommendations for streaming for several reasons. Despite the fact that the server network is smaller than other providers on our list, consisting of 150+ nodes in some 60 countries, each of these nodes are extremely powerful both in terms of bandwidth and processing power. Furthermore, the distribution of said servers means that you can get virtually any IP you want, including UK ones. That, combined with an easy and free remote setup will have you enjoying any UK channel you love with no hassle or effort. Even better, PrivateVPN allows six simultaneous connections, meaning you can share it with other household members and multiple devices. There are no limitations on bandwidth, server switches, or speed, meaning you and the rest of your home can stream UK services to your heart's content.
PrivateVPN, true to its name, is also very secure. The service uses AES-256 encryption with 2048-bit keys, which keeps your data reliably protected at all times. This includes interest coming from the government, ISPs, or cybercriminals, which makes it a solid choice for ultimate privacy. Throw in one of the best no-logging policies out there and you can be confident that there is no way for any interested third party to get their hands on your data without you handing it over. This is true even in China because PrivateVPN uses the SOCKS5 protocol that was made for the location.
Read our full PrivateVPN review.
PureVPN is a solid choice if you live in a country with strict censorship laws. It provides security features above the industry's gold standard at absolutely no additional cost or effort from your side. The provider uses military-grade 256-bit encryption to protect your data. This is bolstered by the proprietary Ozone technology that adds another layer of protection to your data, device, and identity 24/7. Rounding out the core security features is a near-impeccable zero-logging policy that stops governments and corporations from knowing you're streaming from outside the UK.
Of course, PureVPN is also a great choice for streaming and watching UK content. With 2,000+ servers in 140+ countries, you have the option to connect to a vast number of Island servers and watch whatever you like. Bandwidth is unlimited meaning you can download, browse, and stream worry-free. In addition, there are dedicated streaming servers that are optimized for fast connections, providing you with a seamless viewing experience. All the servers in PureVPN's network support 1Gbit connection speed, which means you will never experience any lagging or buffering delays. PureVPN is available as a mobile application, browser extension, and has dedicated apps even for TV devices and routers.
Read our full PureVPN review.
Why are UK channels blocked internationally?
Virtually all British television channels are blocked outside of the UK. In a nutshell, broadcasters simply don't have international copyrights that would enable them to air the content internationally. From advertising slots to the actual programmes, harsh contracts with copyright holders and advertisers are agreed upon prior to the content airing. This means that if these third parties don't gain profit from broadcasting or advertising internationally, it's simply not worth for them to do it.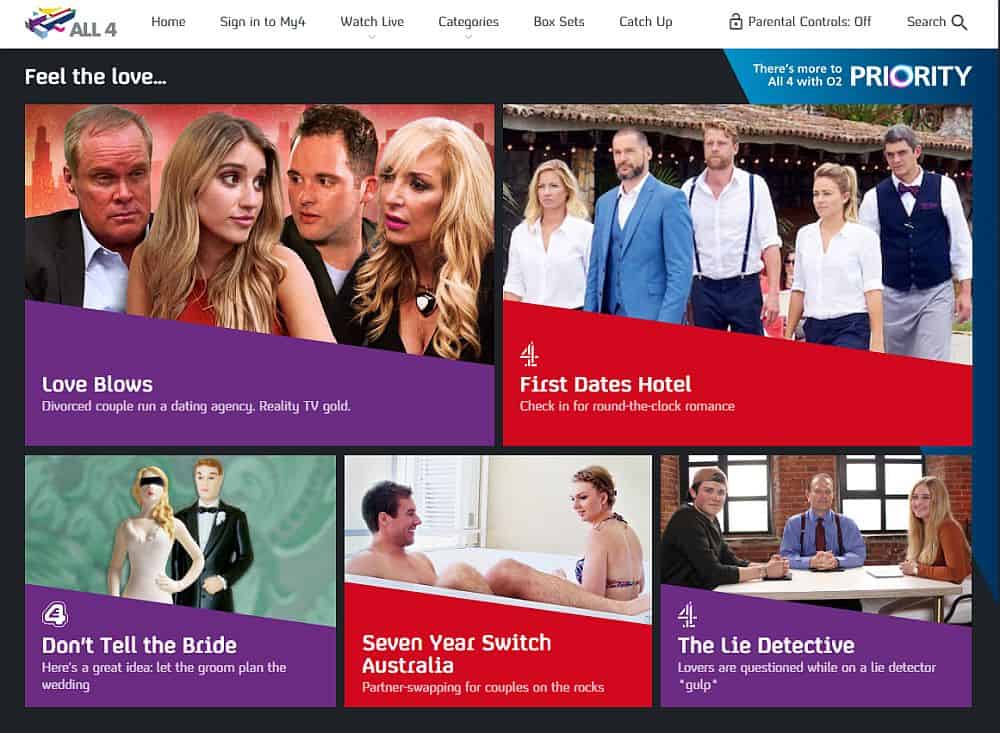 Having said that, Great Britain provides us with some of the best content out there. From BBC to Channel 4, some of the biggest hit shows are hidden behind a wall of contracts and limitations. The good news is that a quality VPN service will not only enable you to enjoy this content wherever you are in the world, it will overcome even the toughest VPN blocks and censorship restrictions. This means that without having to leave the comfort of your home, office, or hotel room, you'll be able to enjoy everything from "Eastenders" to "Don't Tell The Bride", right out of the UK.
Please note: Addictive Tips in no way condones piracy or accessing illegal streams. It is entirely up to you to ensure that you are using your VPN software in accordance with your country's laws. What you do with our advice is ultimately your responsibility.
How to unblock UK streams anywhere
So you've settled on the right VPN provider, great! The hard part is over. All you've got to do now is set your software up to actually unblock UK programming. While each provider has its own variations, the general process of doing so looks like this:
Sign up with your VPN – Simply click on one of our links for a hefty discount, which will take you to the signup page. Choose your plan, create your user credentials, then process payment.
Download and install your VPN – Once you've got your subscription set up, you'll need to download the appropriate VPN software for your device. Most providers will point you directly to a download link, so keep an eye on your inbox. Once downloaded, simply install the software as you would any other application.
Sign into your VPN software – When you signed up, you created login credentials including a username and password. Enter them here. Once you've done this, the VPN will typically automatically launch.
Connect to a UK server – Upon launch, most VPNs automatically connect to the closest/fastest server available. But, for purposes of unblocking UK content, you'll need to manually configure this connection. Search for your software's server list, type "United Kingdom" into the search field, and pick one of the servers that populates the list. Depending on which provider you went with, you might be able to see performance statistics for that particular server at a glance. Pick the fastest or least populated one first, then go down the list if that one doesn't work to connect you to your desired stream.
Confirm your IP address – This step is optional, but recommended. Go to ipleak.net. It will automatically detect where you're connecting. If the above steps were successful, you should see "United Kingdom" displayed, along with your UK IP address.
Connect to your favorite UK stream – Once you have your VPN connected to a working UK server, you'll have free rein to consume your favorite content from that country. Just make sure your VPN is running BEFORE you try to connect, otherwise you'll likely be met with a geo-blocking message.
Can I use a free VPN to watch UK TV from abroad?
When conducting your research on VPN providers, you will certainly come across some free services. As tempting as they may sound, there is always going to be a chance that the security features are simply not strong enough to bypass regional and VPN blocks. Even if you do manage to gain access to UK content with a free VPN service, there are other drawbacks to keep in mind.
One of the major problems with free VPN service providers (one that has happened one too many times) is that not only they are slower and less reliable, but they put your information under risk of being exposed. Since free VPN providers are still trying to run a business, they need to get their profits elsewhere. Often, these come from selling your information to the highest bidder, which could end up jeopardising your privacy and, in turn, your security. Furthermore, you won't have access to such a wide server network, which means that your options in terms of speed and geographical location may be limited.
Conclusion
To conclude, whether you are living within England or not, British television is worth watching. Unfortunately, this content is restricted to people located within the country, and if you are travelling abroad, you won't be able to enjoy any of these channels. Luckily, a VPN not only keeps you protected online, but helps you beat tough censorship blocks that stand between you and UK-based TV channels. Any one of our providers will ensure that your internet experience is safe, quick, and most importantly, consistent.
What are you most looking forward to watching? Let us know in the comments below.