We are reader supported and may earn a commission when you buy through links on our site.
Learn more
AT&T VPN: Best VPN for AT&T in 2021 to Encrypt and Anonymize Your Internet Browsing
AT&T is a titan among ISPs and mobile providers, but you can't really trust them to manage your data without VPN encryption. Today, we cover the best VPN providers for enhancing your privacy on AT&T and U-verse Internet. You'll learn what the essential features are, plus how to install and configure your VPN in just a few easy steps.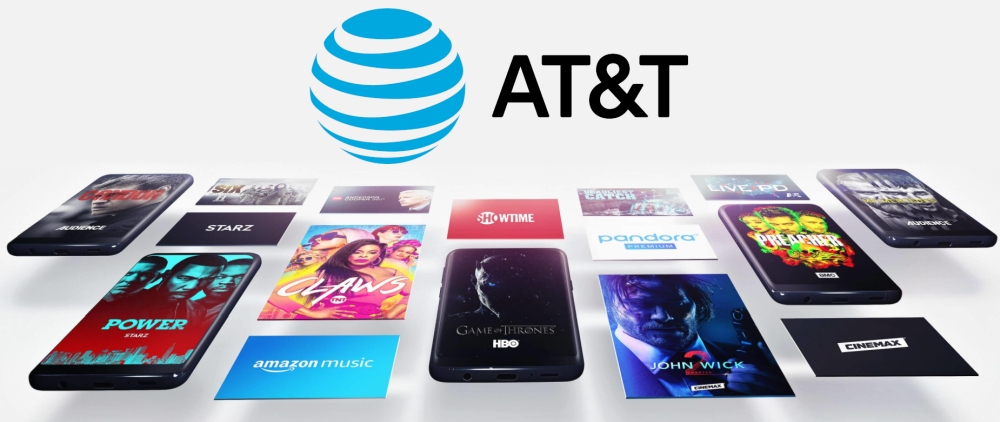 The world's largest telecommunications company, AT&T, serves an estimated 159 million simultaneous wireless connections each day, along with nearly 16 million home broadband connections. Over 400 million people in the U.S. and Mexico have access to AT&T's cellular network, which means there's no shortage of AT&T smartphones on the market.
Stop AT&T from snooping and throttling your Internet connection with these anonymizing VPNs:
NordVPN – Best AT&T VPN – Whether you've got AT&T mobile data or are on a U-Verse home network, NordVPN is the provider of choice to block ISP snooping and bypass unfair content restrictions.
Surfshark – Modern encryption protocols, unlimited simultaneous collections, and lightweight mobile apps.
ExpressVPN – Dynamic IP switching, blazing fast speeds, and tons of servers across the globe.
CyberGhost – Security made simple; colorful minimalist user interface and more servers than any other.
PrivateVPN – Lean-but-mean privacy solution; provider owns their entire network for total user confidentiality.
PureVPN – Has years' experience breaking through China's Great Firewall; more than a match for AT&T spying.
Whether you use AT&T with an iPhone or Android mobile, it's important to keep your data secure each time you connect to the internet. The best way to do that is with a reliable VPN. By installing a virtual private network, you can secure every fragment of data that leaves your AT&T device, ensuring your information is secure and private no matter what, making it one of the best solutions available.
Below we discuss the best VPN services to use with AT&T devices to help keep you safe on the internet.
30-days money back guarantee
Choosing the Best VPN for AT&T
With so many products on the market, picking the best VPN for any task is not an easy job. With mobile devices or home wi-fi connections running on AT&T's network, the considerations are even more unique. You need speed to support fast video streams, but you also need encryption, a good zero-logging policy, along with strong device support and security. Those features can't always be found in abundant quantities, which is why we collected the most important features below, followed by recommended VPN products for any AT&T device.
Important VPN Features
Researching a VPN solutions is a difficult process, even if you aren't picky about which one you use. It's important to find the right balance of features to ensure the best experience. If you don't, you won't want to use the VPN, which can be a strong blow to the security of your online privacy.
We used the following criteria to rank our recommended VPN products below to ensure you'll have the fastest and most reliable AT&T VPN possible.
AT&T VPN review: Top 5 Best VPNs for AT&T
Ready to secure your AT&T device or household AT&T internet connection? We tested the most reputable VPN products on the market to find the best ones for the job. Whether you're using an AT&T wireless device or home Wi-Fi connection, you'll be able to stay safe.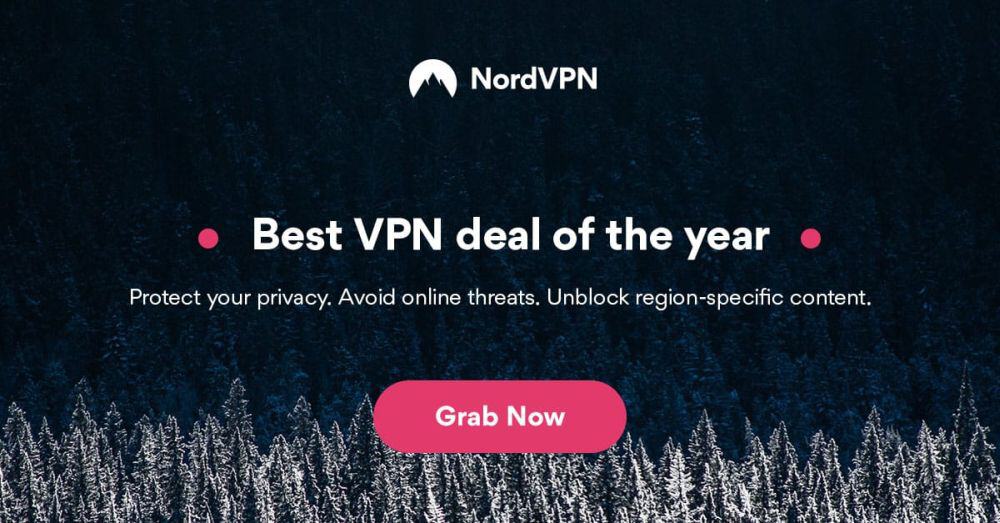 The NordVPN experience has been refined over the years, culminating in the most mature offering on the market. The service keeps users safe each time they connect thanks to strong privacy practices across the board, allowing you to stay invisible online without sacrificing speed. What stands out the most about NordVPN is the size of the company's network. The list is constantly growing, but right now it sits at over 5,500 servers in 59 different countries, more than twice the nearest competitor. In other words, with NordVPN you'll always be able to connect to a fast server.
NordVPN provides unique features thanks to its large network, including double encryption servers, location obfuscation, dedicated IP addresses, and multiple anti-DDoS servers. There's also a zero-logging policy that covers everything from bandwidth to time stamps, traffic to IP addresses, meaning your activity is never recorded or shared with third parties. Backing this is 256-bit AES encryption on all data, an automatic kill switch, DNS leak protection, and a host of customizable encryption features. NordVPN has made sure to cover as many solutions to problems its users may face.
Read our full NordVPN review.
Pros
SPECIAL OFFER: 2-yr plan (68% off - link below)
Most VPN servers with different IP addresses
Torrenting/P2P explicitly allowed
"Double" data protection
Live Chat Support.
Cons
Very little
Sometimes slow in procesing refunds (but always do).

Surfshark may not have the long history of thwarting overzealous ISPs like AT&T, but this scrappy young VPN has learned from the best and brings even better to the fight. Rather than hanging onto outdated encryption, their services make exclusive use of the 256-AES-GCM cipher in conjunction with the OpenVPN, IKEv2/IPSec, and WireGuard tunneling protocols. The NSA has a similar loadout on its servers, meaning it will be nigh impossible for AT&T to manage to crack your VPN connection.
Moreover, you can stop your ISP (Internet Service Provider) from even knowing you're on a VPN in the first place. Surfshark's Camouflage feature automatically activates when surveillance measures like DPI are detected, essentially creating a VPN for your VPN.
Connect to over 800 servers in 50 countries to "borrow" a foreign virtual IP–great for unblocking Netflix on mobile. Worry not for logs, because Surfshark keeps none of your sensitive metadata per their excellent no-logging policy, thereby providing excellent security on their products.
Pros
Unblock VoIP in oppressive regimes like WhatsApp, Skype, Discord, and more
Torrent safely on any server, no guesswork required
Accepts all major credit cards, Apple, Google, and Amazon Pay, PayPal, and even Bitcoin
Based in the British Virgin Islands, where there are no data retention laws
Refund requests are simple and fast–no waiting or hassle.
Cons
Overall, not much to complain about
Young VPN still has plenty of room to grow in terms of advanced functionality.
Read our full Surfshark review.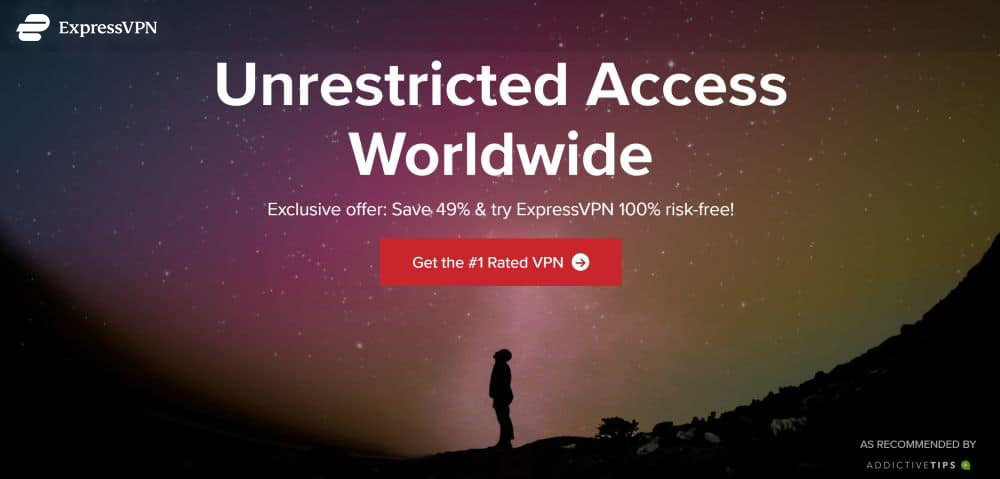 ExpressVPN is one of the best-known VPNs on the market. As a business, they have a reputation for fast service, secure connections, and software that's so easy to use, anyone can enjoy online privacy with just a few clicks. ExpressVPN provides lightning fast servers paired with lightweight software for a wide variety of devices, including AT&T phones, home-based PCs, tablets, and laptops. It doesn't matter what hardware you want to connect, ExpressVPN can keep it secure, every time.
ExpressVPN runs a large network of over 3,000 servers in 94 countries, delivering excellent connection speeds with good IP address variety to users anywhere in the world. ExpressVPN's privacy features also keep you secure with 256-bit AES encryption, and a zero-logging policy on traffic, DNS requests, and IP addresses. DNS leak protection and an automatic kill switch also deliver a reliable safety net in case of an accidental disconnect or other internet issue.
Read our full ExpressVPN review.
Pros
Unblocks US Netflix, BBC iPlayer and other streaming services
Reliable and fast connections
Supports ALL devices
No logs for personal data
Great support (24/7 chat).
Cons
Expensive month-to-month plan.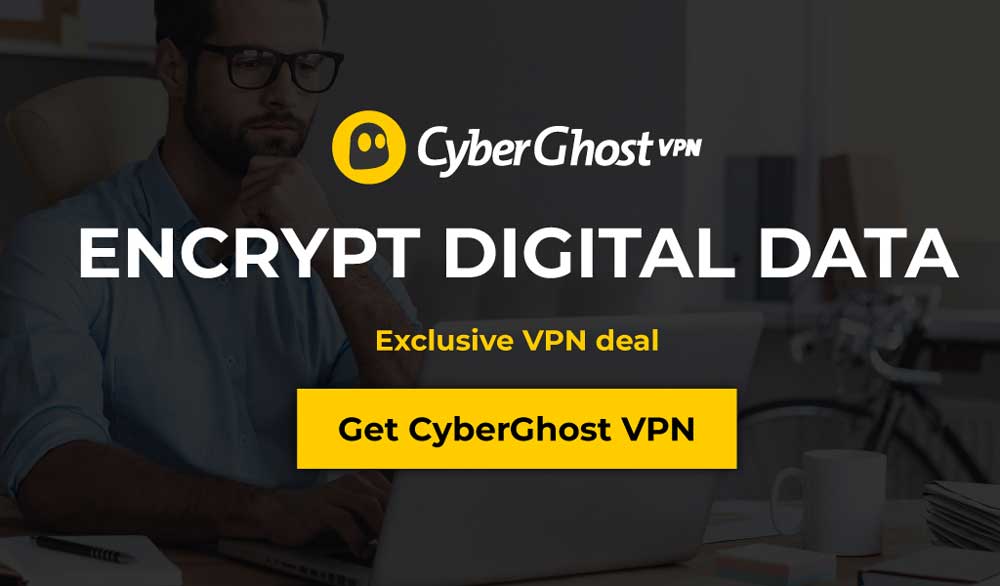 CyberGhost delivers incredible speeds thanks to a huge network of over 5,900 servers in 90 different countries. No matter where you live or travel, you'll be able to find the right connection with CyberGhost every time. You also won't have to worry about connection issues or internet slowdown with this reliable network. Just sign on and enjoy a fast, secure, and private internet experience, , for business or personal use.
CyberGhost's privacy features are perfect for AT&T or any other internet service provider. It will manage to keep you safe with 256-bit AES encryption on all data, a zero-logging policy on traffic, time stamps, and IP address, and both DNS leak protection and an automatic kill switch. These features hide your identity each time you go online by data or through wi-fi, allowing you to connect with fully encrypted data and a hidden identity no matter where you go.
Read our full CyberGhost review.
Pros
LOW PRICE: 6 EXTRA free months (79% off - link below)
3,600+ servers, 55+ countries
Jurisdiction in Romania
No logs policy
45-day no-quibble money back guarantee.
Cons
Doesn't work well in China.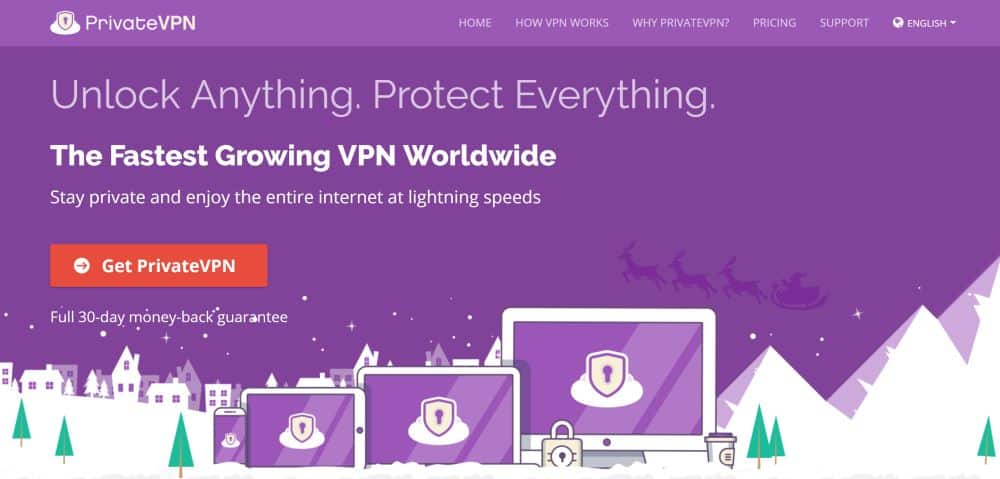 PrivateVPN is ideal for anyone who needs reliable online privacy and security on a wide variety of devices, including AT&T and related carriers. The service delivers a mix of speed and security without sacrificing either, allowing you to stay safe while streaming movies, checking your e-mail, or just browsing social media on your phone. PrivateVPN accomplishes this with its lightweight and intuitive software products, making it accessible from Android and iOS smartphones and desktop PCs alike.
PrivateVPN runs a stable and dedicated network of 150+ servers in nearly 60 different countries, enough to deliver good wi-fi speeds and high IP address variety regardless of location. The company locks down data all data passing through this network with 256-bit AES encryption, and it keeps your connection safe with an automatic kill switch, DNS leak protection, and a zero logging policy on traffic.
PureVPN provides far more than just VPN service. The company offers an all-in-one security suite for its members, allowing you to stay safe from online dangers without lifting a finger. With PureVPN you'll have anti-virus protection, malware shields, app blocking, and DNS-based website filtering included with the default VPN software. Just grab the app and turn on protections one by one, then you're safe and sound. It's perfect for anyone who needs more than just encryption and online anonymity.
PureVPN doesn't skimp on the security features, either. The service includes a zero-logging policy on traffic, an automatic kill switch, 256-bit AES encryption on all data, and DNS leak protection. These features work to keep your data secure no matter what environment you're browsing in. And with PureVPN's network of 2,000+ servers in 140+ different countries, you're guaranteed a fast connection at all times.
Read our full PureVPN review.
How to Use a VPN with AT&T Services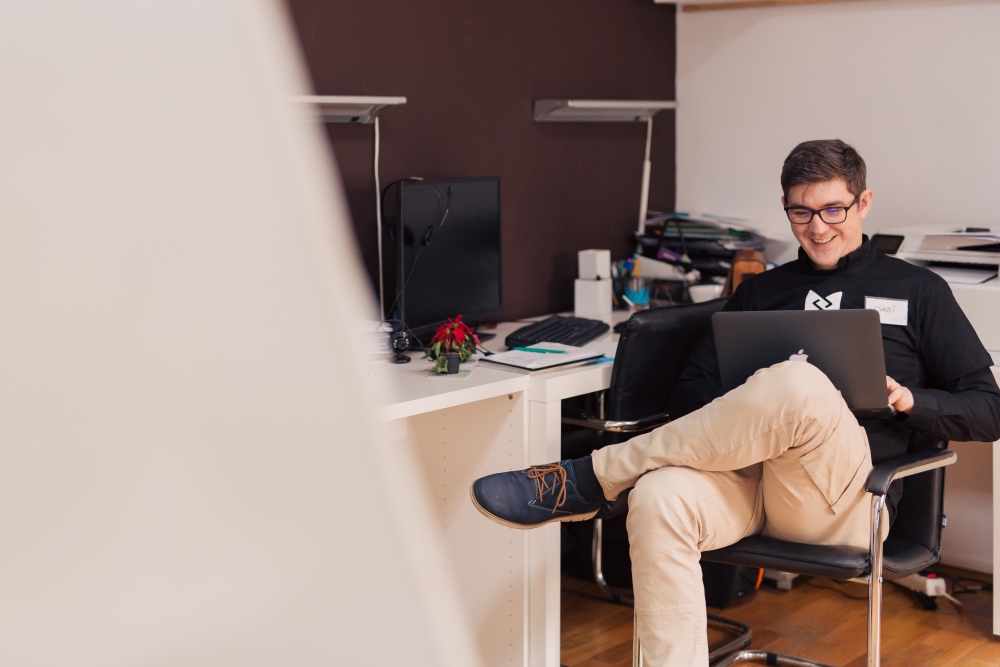 The hardest part of finding a VPN to use with AT&T is researching the right service. By using the information and recommendations provided above, you can skip through most of that and start with a reliable and safe VPN right away. All that's left to do is connect to your AT&T network and surf the web securely.
Step 1 – Set Up Your VPN
After picking one of the recommended VPN services above, your next task is to download and set up the software. This process will be slightly different depending on your device and which VPN products you chose, but the basic steps are always the same. Use the guide below to get started. If you ever get stuck, check your VPN's support pages for a thorough and customized walkthrough of the installation process.
Go through these steps in order to set up your VPN.
Sign into your VPN and download the app for your AT&T device. If you have a home AT&T internet

, wi-fi

connection, get the app for your operating system (Mac, Windows). If you have an AT&T mobile device, you'll usually be redirected to download the

VPN

mobile app

from Google Play or the iTunes App Store.

Install the VPN app on your AT&T device, launch it, then enter your login credentials.
Connect to a recommended server, or open the server list and choose one on your own. Most VPN products and apps will do this automatically each time the software starts.
Look through your VPN's configuration pages and make sure to set it to automatically connect each time you start your device. This ensures you stay safe no matter what.
Minimize the VPN or simply let it run in the background. As long as it stays connected, your AT&T internet is secure.
Step 2 – Verify Your IP (Internet Protocol) Address
It's always a good idea to make sure your VPN is working before heading out onto the wild internet. This is especially true if it's your first time using a VPN, or if you just switched products or services. The test to verify your IP address ensures your identity is securely hidden. If it's a success, you know you can surf and stream the web without sacrificing your privacy, knowing the security measures are in place.
Follow the steps below to verify your IP address. It only takes a few seconds.
Make sure your VPN is active and connected.
Open a web browser on your device and go to ipleak.net.
Wait for the page to load, then run an IP address lookup.
Look at the box at the top beneath "Your IP address". If it shows a country other than the one you're currently in, the VPN is working correctly.
If the box shows your physical location, check with your VPN provider to resolve an IP leak error.
Step 3 – Enjoy the Secure Web
After running through the steps above, you're ready to go. Your VPN will launch and connect to a secure server each time you boot your device. It will stay active in the background, quietly encrypting every piece of data that leaves your AT&T smartphone or AT&T home connection, keeping your identity perfectly secure.
Be sure to keep your VPN software active every time you get on the web, be that through data or wi-fi. You also need to install the app on every device you own to take advantage of the encryption and location obfuscation. This includes mobile smartphones, PCs, laptops, tablets, and even things like Fire TV and streaming boxes.
Does AT&T Global Network Offer a VPN Service?
"Virtual private network" can be a confusing term, as it technically refers to a variety of different services and products, not all of which are designed for home or mobile devices.
A VPN as outlined above encrypts data and hides your online identity, allowing you to run an app and browse the internet in safety. They're easy to install, work on a variety of devices – both mobile and home, and are incredibly user-friendly. These VPNs are designed for mass use and are affordable enough for individuals to use on a daily basis.
There's another type of VPN made for business purposes, which is slightly different. These business VPNs use encryption to build a secure connection for hiding location and protecting business communications. These are designed for high-traffic applications across business networks, not home or mobile devices, or personal streaming purposes. Their prices are also scaled to match, making them impractical for home use, even if you were interested in the services or products.
LEARN MORE: Best VPNs for Small Businesses
AT&T Business offers a VPN service for mid-and large-sized organizations. This is completely separate from the VPNs we talk about above and should not be considered as a way to keep you safe online. When protecting your home data devices and mobile smartphones, using a third party VPN service is definitely the way to go, to ensure maximum security and support.
Conclusion: Solutions for the Best AT&T VPN
AT&T is the largest telecom business in the world. It serves hundreds of millions of customers across the Americas with wireless mobile smartphone services and home-based wi-fi broadband connections. Keeping your data safe on AT&T by using a VPN is a fast and easy method of staying hidden online. All you need is the right VPN and a few minutes to set everything up, then the web is yours to enjoy once again.
Do you trust AT&T with your data? When do you prefer to use a VPN on your AT&T device? Share your thoughts and experiences with AT&T and VPNs with us below.