We are reader supported and may earn a commission when you buy through links on our site.
Learn more
Best VPN for WordPress Users (Reviewed for 2021)
Don't let WordPress make your site a victim of its own success–protect yourself from rampant cyberattacks using a VPN. We review the market's top-rated VPN providers for features such as encryption, privacy policies, and performance. You'll also learn how to set up and configure your VPN to protect your WordPress site in just minutes.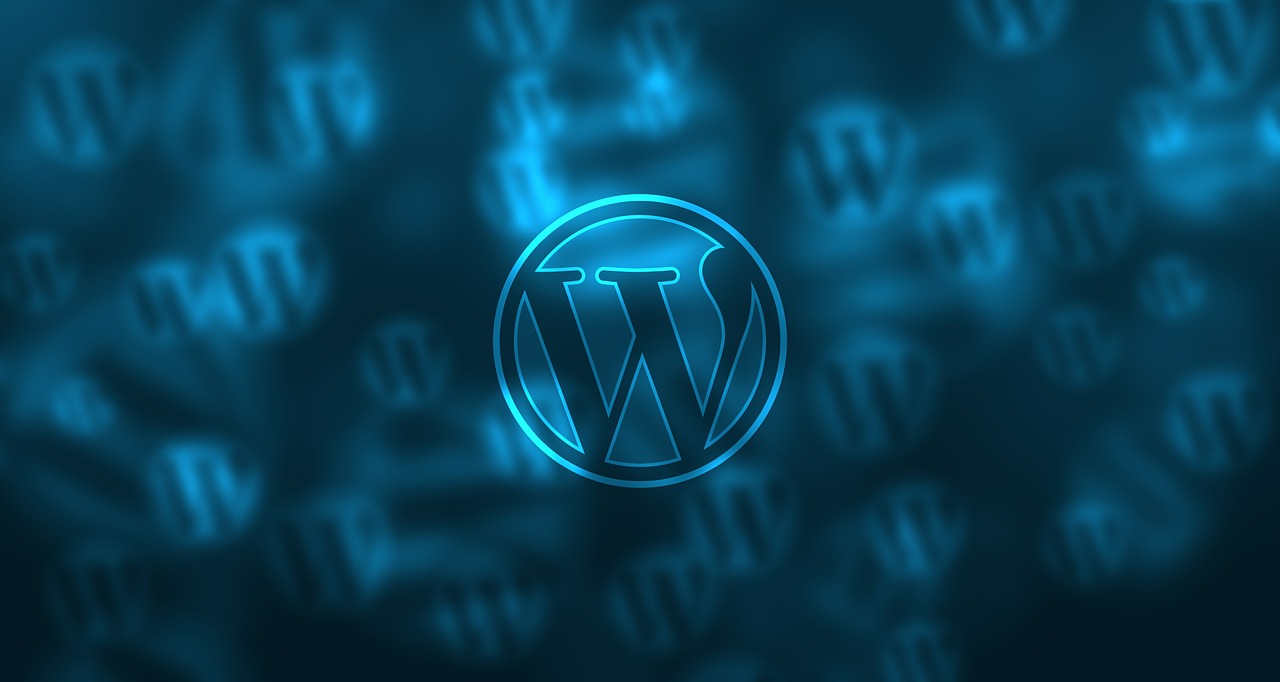 WordPress is the world's largest content management system, and for good reason. It offers unprecedented flexibility to users wanting to build a blog, shop, portfolio or any other type of website. You can create custom themes, host your site on virtually any platform, integrate sophisticated analytics tools, and so much more.
Unfortunately, WordPress's success is something of a double-edged sword. Where there are massive numbers of internet users, there will inevitably be cybercriminals and trolls to prey upon them. WordPress is therefore always updating their code for security purposes, but the most enterprising villains remain a step ahead. Fortunately, you can take your security into your own hands using a virtual private network.
Shield your identity while using WordPress with these impenetrable VPNs:
NordVPN – Best for WordPress – NordVPN is the Swiss army knife of VPNs, giving you military-grade encryption, tens of thousands of spoofable IPs, double encryption, anti-DDoS, and so much more. Protect your WordPress site with the world's strongest provider.
Surfshark – A new VPN that has quickly established itself amongst the industry greats, with sophisticated tunneling and obfuscation on every server.
ExpressVPN – Got a whale of a WordPress site hungry for bandwidth? Enjoy the fastest speeds courtesy of the cutting-edge Lightway protocol.
CyberGhost – The simple solution to your encryption needs. Simply fire it up, pick the plain-English option for what you want to protect, and relax.
PureVPN – A VPN with web filtering, ad blocking, anti-malware, and so much more.
A VPN helps to protect your privacy by hiding your IP address, and it also improves you security against hacks and spying through the use of encryption. In today's article we'll analyze why WordPress users might want to use a VPN, other benefits of using a VPN, and then we'll list our recommendations for the best VPN for WordPress.
30-days money back guarantee
Why WordPress users need a VPN
Using a VPN with your WordPress site allows you to ensure you always have a secure connection when you log in to your site's backend. This has the significant benefit of making it all but impossible for hackers to intercept your connection in order to inject their own malicious code or to just steal your data outright. By encrypting all traffic flowing to and from your computer and rerouting it through a proxy server, a VPN makes it so that your data stream is virtually impenetrable (or else incomprehensible) to would-be snoopers and thieves.
While this isn't a complete security solution, it does lock down one of the more vulnerable access points to your site. Whether you're an occasional blogger or you're running a massive online shop, the peace of mind a VPN brings to the WordPress experience is truly invaluable.
Other benefits of using a VPN
There are other advantages to using a VPN too. For example, a VPN will keep you safe when you go on public wifi networks like the free connections that you find at coffee shops or in airports. Normally, using these public networks is quite a security risk as some of the data that you send over the network may be visible to other users on the network. This means that hackers might be able to steal your data if they are connected to the same public wifi as you. A VPN keeps you safe from this as it encrypts your data so that it can't be accessed by anyone else.
A VPN also lets you bypass region locks. If, for example, you want to watch videos on the BBC iPlayer in the USA, a VPN will let you fool the website into thinking that you are connecting from within the UK when in fact you are merely routing your connection through a proxy server located there. This effectively opens up the entire internet for you.
How to pick the right provider
There are a LOT of VPN providers out there, each promising the world for just a few dollars a month. Some may even offer their services for free! Although you might be tempted to use free VPNs, we recommend you avoid this as many of these providers work in such as way as to actually make you less safe. Instead, we suggest that you look for a reputable paid VPN with the following key features:
Top recommended VPNs for WordPress
When we looked at the above factors, our recommendations for the best VPNs for WordPress users were as follows: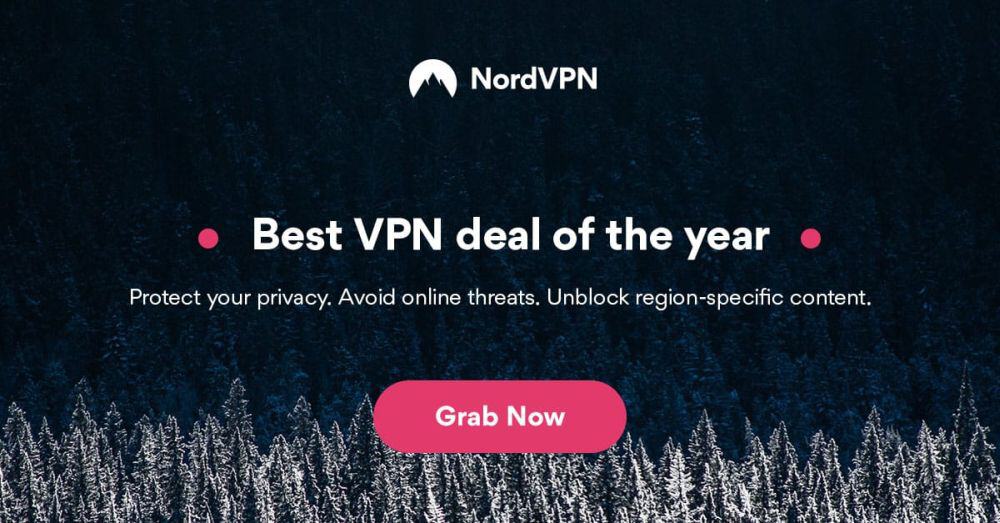 NordVPN is the best VPN overall, with intuitive, beginner-friendly apps that also go deep enough for power users to trick out their connection. This provider maintains the same high standard as other leading VPNs, featuring 256-bit AES encryption and a strict no-logging policy. However, they stand apart from the rest thanks to their many specialty servers, which are optimised for specific purposes such as P2P downloading, double VPN, onion over VPN, anti-DDoS, and more.
The server network has recently been expanded and now covers an amazing 5,400 in 59 different countries, with consistently fast speeds throughout. The software can be installed on devices running Windows, Mac OS, Linux, iOS, Chrome OS, Android, or Windows Phone.
Read our full NordVPN review.
Pros
Very fast speeds make this a strong choice for 4K streaming
Extensive server park of over 5,400 different servers
2,048-bit SSL keys and DNS leak protection
No logs and encrypted connections for total privacy
Customer Service (24/7 Chat).
Cons
Some servers can have average d/l speeds
Apps can be a bit cumbersome to use.

While there's nothing fancy like a Surfshark VPN WordPress plugin or anything like that, we still enthusiastically recommend it for running and managing your site securely. With unbreakable 256-AES-GCM encryption by your side, no one will be able to intercept your login credentials or decipher your sensitive user information. Surfshark offers routing options to over 3200+ servers in 65 countries around the world, with static IPs, multi-hop encryption, and blanket obfuscation available for greater anonymity.
Combined with a RAM-only network, kill switch, IP/DNS/WebRTC leak protection, anti-malware, and strict no-logging policy, and you're protected from a litany of cybersecurity threats with Surfshark.
Pros
Unblock VoIP in oppressive regimes like WhatsApp, Skype, Discord, and more
Get a static IP from US, UK, Germany, Japan, or Singapore
Trial in confidence with a 30-day money back guarantee
Zero logging policy ensures your activity can't be used against you
Helpful 24/7 live chat with an actual human being.
Cons
Speeds occasionally suffer a noticeable drop
Relatively young VPN still has to prove itself trustworthy over the long haul.
Read our full Surfshark review.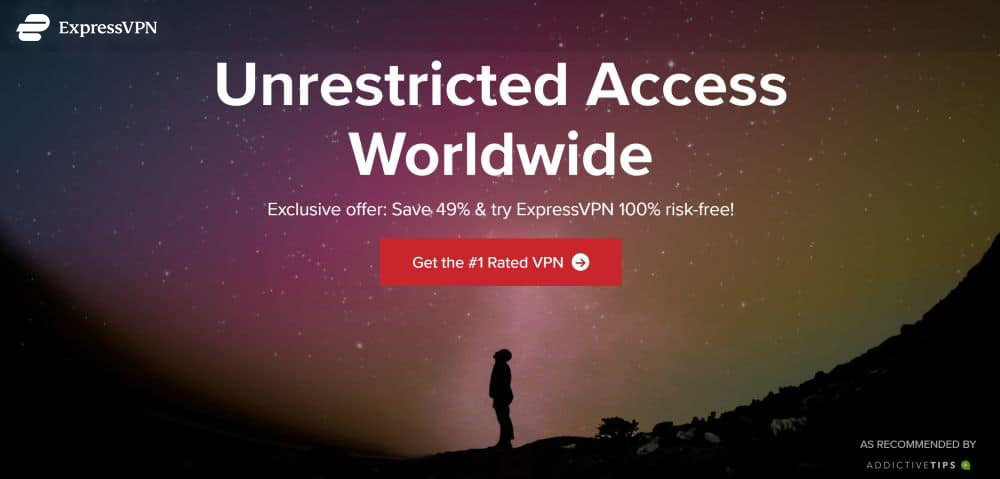 ExpressVPN is one of the most popular VPNs on the internet due to their combination of all the most important factors: fast connections, excellent security, and software that's dead easy to use. This provider offers all the most critical security features, including 256-bit AES encryption, a strong policy against keeping traffic and user logs, DNS leak protection, an automatic kill switch, and even an IP address checker so you can make sure your VPN is always working and active.
The total number of servers is very large, with more than 3,000 servers in 94 different countries. The connections to these servers are extremely fast too, so there's no waiting around when you're streaming or downloading. The software has a simple interface that even new users will be comfortable with, and it is available for Windows, Mac OS, Linux, and Android, plus some games consoles and smart TVs. There are also handy browser extensions available for the Google Chrome, Mozilla Firefox, and Apple Safari browsers.
Read our full ExpressVPN review.
Pros
Unblocks American Netflix, iPlayer, Hulu
94 countries, 3,000+ servers
Very simple and easy to use
No personal information logs kept
Live Chat Support.
Cons
Limited configuration options
High cost for month-to-month users.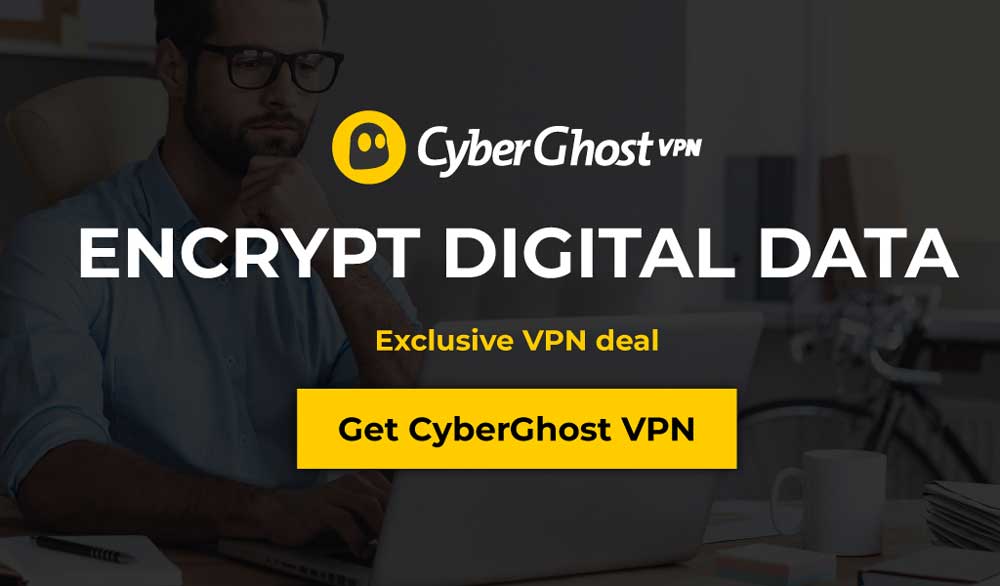 CyberGhost is a great product if you are new to the world of VPNs and want an app that is easy to use and requires no technical knowledge. Upon launching the software, you'll see icons which let you choose the kind of connection that you want – such as whether you want to surf anonymously, access blocked sites, or use torrents. You need only click the icon and the configuration and server selection will all be done automatically for you, so there's no stress and no worries.
The security of the CyberGhost service is also top-notch, thanks to the use of 256-bit encryption and a no logging policy. There are plenty of servers available you if you choose to connect to them manually, with a network covering an incredible 5,900 servers in 90 countries. The connections are fast and the software is available for iOS, Android, Windows, and Mac OS.
Read our full CyberGhost review.
Pros
LOW PRICE: 6 EXTRA free months (79% off - link below)
3,600+ servers in 55+ countries
Versatile and user-friendly
Zero logs and good privacy features
Live chat support (24/7).
Cons
WebRTC IPv6 leak in macOS
Some streaming sites cannot be unblocked.
PureVPN is a bundle of security software as well as a VPN. The basic VPN has fast connections and good security with the option for 256-bit encryption and a no content logging policy. There are lots of servers, with a network covering 2,000 nodes in 140+ different countries. But that's not all: as well as the VPN, when you choose PureVPN you'll also get access to other security features like anti malware and anti virus protection, an anti spam filter for your email inbox, DDoS protection, app filtering, a kill switch, a dedicated IP address, and a NAT firewall.
The software is available for Windows, Mac OS, Android, iOS, and Android TV devices, plus there are browser extensions available for the Chrome and Firefox browsers.
Read our full PureVPN review.
Security issues for WordPress users
Because WordPress is written by many different people (with code contributed from users all over the world), security has historically taken a developmental back seat. As the platform is built on PHP and SQL, savvy hackers have been able to steal or otherwise mess with user data by accessing WordPress's relatively vulnerable databases. When a security vulnerability is discovered, news of it travels quickly around hacker circles, leading to massive exploitations within mere days of initial detection.
Thankfully, there are steps you can take to improve the security of your WordPress site. For example, you can use plugins like Limit Login Attempts which only let users try to log in a set number of times before being blocked. This makes it less likely that a hacker can access your site by trying combinations of usernames and passwords over and over again. Or for even better security, you can use a 2-factor authentication login, where users have to both enter a password and a code generated by their mobile in order to log in successfully. You should also use analytics and tracking tools to keep an eye on your website's traffic and activities, so that you can spot any potentially dubious activity and put a stop to it.
Conclusion
WordPress is a great and popular blogging software but it is known to have a variety of security issues. If you use WordPress, one way that you can keep yourself and your site safe is to use a VPN. By encrypting all of the data that you send to your WordPress site, you lessen the chance of having your site hacked and your data stolen or malicious software installed.
What security precautions do you take when it comes to using WordPress? Have you tried any of our recommended VPNs, and how did you find the service? Let us know about your experiences in the comments below.