We are reader supported and may earn a commission when you buy through links on our site.
Learn more
Save Money on Steam Games: Change Location with a VPN, Buy Cheaper
Gone are the days when if you wanted to play the latest video game you had to head down the local high street to your local branch of Game. As with everything, the Internet has fundamentally changed the world of video games in ways that the designers of the games I played in my youth, couldn't begin to imagine.
Today, video gaming takes place online. Online games mean players can compete against real opponents all around the world — and whole online communities have developed around games from all genres such as League of Legends, Call of Duty, and World of Warcraft. Of course, with games being played online, people are buying their games online, too — with Steam being the site of choice for a huge number of games. But there is one drawback to using Steam and that is the variation in prices that can be found depending on where in the world you live.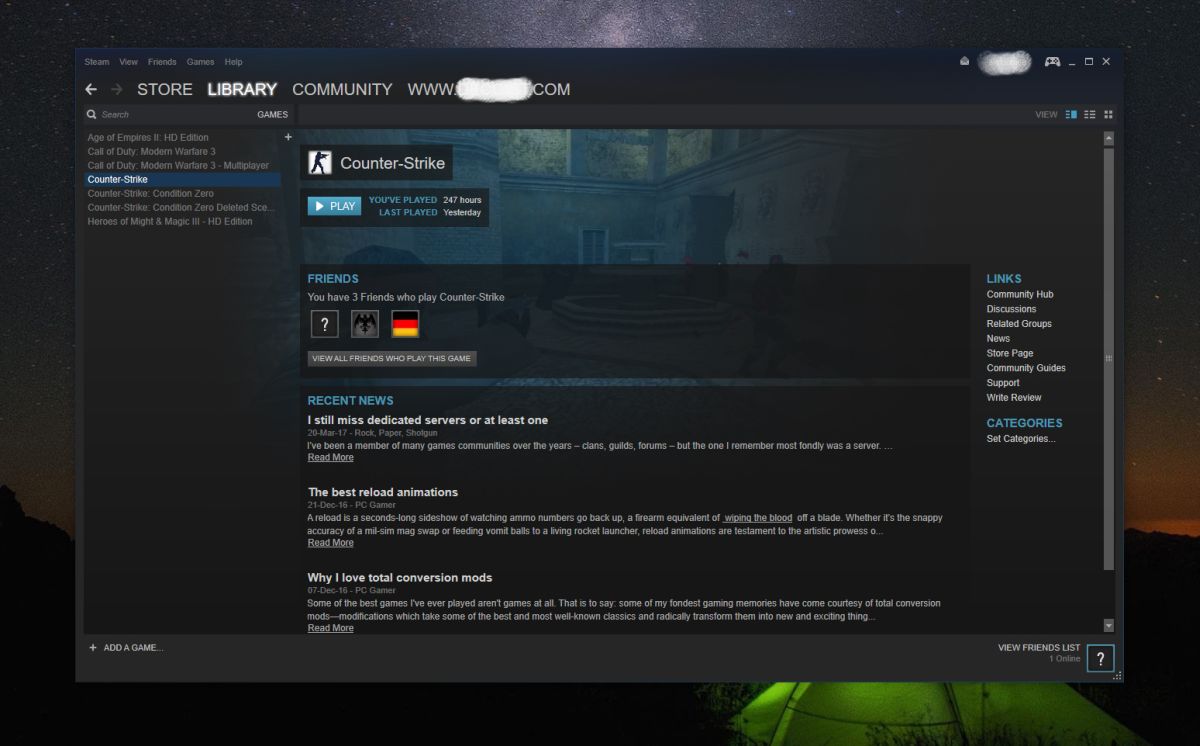 Steam prices games for the local market which means the same game can cost significantly different prices depending on your location. For those who live in a more expensive market, such as the USA or Europe, it can be frustrating to find yourself paying more
However, there is a way to fool Steam into thinking you are in a cheaper market and so get away with paying the cheaper price. The way to do this is by using a VPN to change your IP Address and so make it appear as if you are in a different location.
What is the Best VPN to save money on Steam Games?
It seems like a failsafe plan to save money, and it is. But the decision over which VPN to use when switching locations on Steam can seem like a tricky one to the uninitiated.
There are hundreds of different VPNs available and equally hundreds of comparison sites which claim to offer the best deal. As a gamer, I have been using this trick to save money with Steam for some time now. And as a VPN reviewer, I have carried it out using quite a few different VPNs.
In my experience, there are two VPNs which successfully fulfill the core criteria Steam users should be requiring from a VPN. Those criteria are:
A wide range of server locations – to maximise a Steam users ability to access the best available prices
Fast connections – to ensure downloads and stream run a swiftly and smoothly as possible
Strong security and privacy provisions – to ensure that users privacy and security cannot be compromised
Affordable subscription fees – to ensure that money saved is not all spent on the VPN subscription fee
Based on these criteria, I recommend the following two VPNs are the best options for Steam users:

ExpressVPN is perhaps the best-known VPN provider around right now and has been for some time. It has a great reputation and justifiably so.
They have a large number of servers for Steam users to choose from with more than 1,500 available in total across 94 countries right across the globe. All of the major Steam markets are accounted for meaning the likelihood of a user not being able to access the best-priced market for a game is very low.
Their connections speeds are amongst the best in the business too (it is not for no reason that they are called ExpressVPN). With fast and reliable speeds across all servers, regardless of your location, ExpressVPN can pretty much guarantee a swift and smooth download experience.
Security-wise, ExpressVPN are second to none, as their entire network is SSL secured with 256-bit encryption. This is the best encryption around right now. And as they are based in the British Virgin Islands, they also offer a guarantee of no user logs being retained which, given the local laws there, is one you can trust.

The other VPN I am recommending is NordVPN. They are another VPN which have been around for a while and built up a commendable reputation for their all-round service.
At just $2.75 a month (again based on an annual subscription), they are a fair bit cheaper than ExpressVPN and yet they can all but match the ExpressVPN service across the core criteria we are considering in this article for Steam users.
They have more than 1,000 servers in 59 countries with every continent represented. This is more servers, but fewer countries than ExpressVPN. Despite that, they still cover all of Steam's main markets and I have personally never found a cheap price I couldn't access using NordVPN.
Their speeds have on occasion come in for criticism in the past, but again I have never experienced a problem and I know they are in the process of upgrading a lot of their connections which should make connections even faster. I would always recommend using the server as close to your actual location as possible if speeds do become an issue, but there is no real reason why they should.
On security, NordVPN cannot quite match ExpressVPN on encryption, with 256-bit encryption used on OpenVPN with 2,048-bit Diffie-Hellman keys. But this is still more than secure enough for the purposes of most Steam users.
They are also based in a country (Panama) where local laws do not require any data retention, so users can be sure their privacy is protected too.
NordVPN many not quite match ExpressVPN on paper, but in practice they are equals in every way and the price difference undoubtedly makes NordVPN the value-for-money choice for Steam users.
READER DEAL

: AddictiveTips readers are getting a huge 77% DISCOUNT taking the price down to $2.75 / month with the 3-year plan. 
There's also a
30 day money back guarantee
, giving you every excuse to try NordVPN right away.
Conclusion
Both of these VPNs offer an excellent server and whichever one Steam users opt for, they can be sure they will making big savings on their games as well as purchasing a secure and fast VPN which can protect their security and privacy whatever they are doing online.
What is Steam?
Steam is a digital distribution site where gamers can download and update their favourite titles, partake in in-game voice and online chatting, enjoy various social media and community functions, and even store their gameplay in the cloud.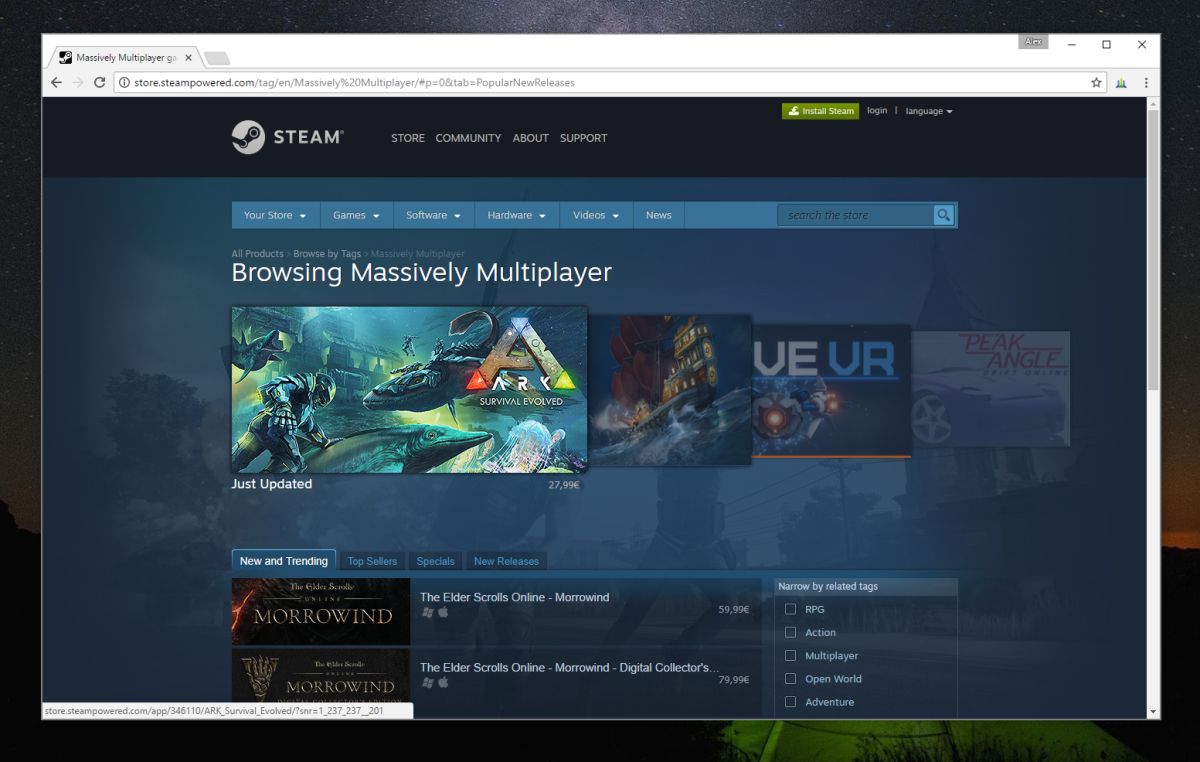 It was created by the Valve Corporation, initially as a platform to help it update its own games more efficiently than by patching them. They also saw it as an effective way to implement stronger anti-piracy and anti-cheat measures.
It launched on March 22nd, 2002 and went public in beta mode in January 2003 for the game Counter-Strike 1.6, which made it compulsory to download and install through Steam.  A year later, the Steam replaced the World Opponent Network online gaming network.
At the same time, Valve Corporation began negotiating with games developers and publishers for the rights to release other games through Steam. By 2005 it was profitable and 12 years on from that it is the biggest online games distributor around.
Whilst Valve does not release sales figures for Steam, as far back as 2013, the service was estimated to have 75% of the market and in 2015, its games market was worth $3.5 billion.
It's a great distributor for developers, which is why they can offer so many games (around 11,180 as of November 2016). When a game sells through Steam, the developer will get around 70% of the revenue, which compares with around 30% if it sells through a regular retail outlet.
Despite originally being developed for Windows software, today Steam can provide games for users of a range of operating systems including OSX and Linux. It also supplies games to mobile devices, such as smartphones and tablets, as well as games consoles. Keen users can even make use of Valve's own 'Steam Machine' hardware, which is a piece of customisable technology rather than a set piece of hardware.
Steam is available globally, with games being available wherever Steam have agreed the rights to distribute the software.
This, however, is where the one main issue with Steam's offering can be found. Because, whilst many of the games they offer are available throughout the world, many will be priced differently depending on where in the world you are.
How do I buy games on Steam?
Buying a game through Steam is a simple process. You will need to set up an account on the site, but once that has been done a game can be purchased with just a few clicks of your mouse.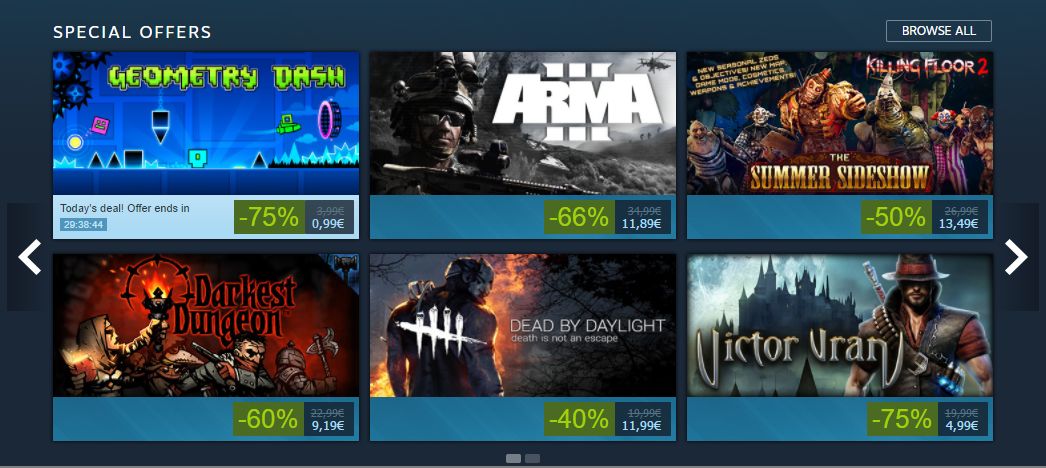 However, if you want to buy a game for the best price available, it is a little more challenging. When you log into Steam, the software will look at your IP Address to determine where in the world you are located.
You IP Address is a piece of code which all of your internet traffic is tagged with. This code tells the websites and services that you visit, such as Steam, where your internet connection is to a very precise degree.
Using this, Steam can determine the country you are logging onto and therefore direct you to the appropriate Steam store for that country. All prices will be in your local currency and will be at the price they have agreed they will charge in your region.
For some games, the difference in the price you pay might be as little as a few cents between regions. But for others, it can be a lot more.
With sites such as this one highlighting the different prices available, it is little wonder that many Steam users get more than a little irked when they have to shell out over the odds for the favourite games.
But there is a solution and it comes in the form of a popular online security and privacy tool; a VPN.
What is a VPN?
With a VPN or Virtual Private Network, it is possible to change your IP Address and so fool the Steam servers into thinking that you are located in another country.
A VPN works by redirecting all of your online data down an encrypted tunnel and via an external server before sending it to the websites and services you are using.
Encrypting all of your data means that everything you do online is encoded and secure and beyond the reach of hackers and Government Surveillance officers who might want to snoop on your online activity.
All of your data passing through an external server has the effect of changing the IP Address that is linked to that data. Instead of the IP Address of your Internet connection, it is instead tagged with the IP Address of the VPNs server.
As this server can be located anywhere in the world, it means that your internet traffic can appear to the websites or services you are using to originate in a different country from the one you are actually in.
How can a VPN save me money on Steam Games?
What this means is that with a little research into the different prices a game costs around the world it is possible to identify which country or region has the game available for the cheapest price.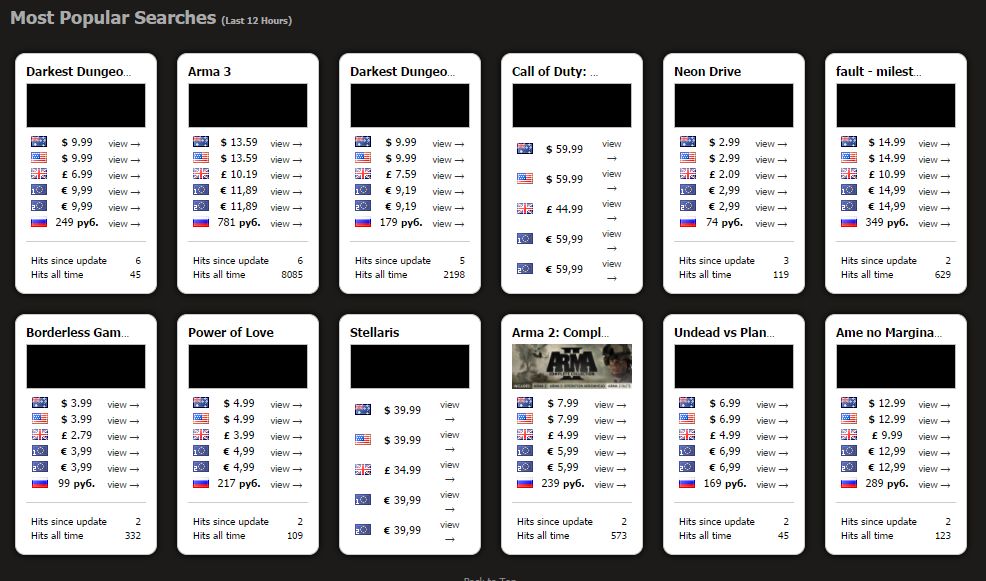 Then, you can use a VPN to change your IP Address to one located in that country. Then, when you log into Steam, the site will think you are in that country and you can purchase the game for the lower price and so get the same software for a lower price.
For example, you are based in the EU and want to play Fallout 4, you will notice that the current price on Steam for that game is €29.99. But if you change to a British IP Address, you pay £19.99 for the same game which, at the current exchange rate at the time of writing, is around €22.50; a considerable saving.
For regular gamers, with a bit of research, the savings can really add up. And if you think it sounds like too much hassle, then think again, because as long as you pick the right VPN, the process should be quick, simple, and cost-effective.
Is it permitted to use a VPN to buy games on Steam?
Strictly speaking, no it isn't something that Steam encourage. Indeed, in their Subscriber Agreement it specifically says that users agree not to use a VPN to "disguise the place of residence, whether to circumvent geographical restrictions on game content, to purchase at pricing not applicable to your geography, or for any other purpose."
They go on to say that accounts can be terminated if Valve find out you have been doing this.
However, multiple users have questioned the intention of this clause and no-one to date appears to have actually had their account terminated for using a VPN.
There may be a number of reasons for this clause not having been enforced as of yet. Quite likely it is included to please the rights holders whose software is available on Steam without any intention to really try and enforce it.
But it is also the case that it is very hard for a site like Steam to identify whether a user is connecting via a VPN or not. The only real way to do so is to identify VPN connections by individual IP Address. This is a long and arduous task as Netflix and some other steaming services are finding out at the moment.
It really isn't in Steam's interests to enforce the rule, even if they could, and for now at least, it appears they are not doing so.
Why else gamers may want to use a VPN
As well as saving money on game purchases through Steam, there are plenty of other compelling reasons why games should be looking to use a VPN.
It has bene the case that gamers have been wary of VPNs because of a perceived drop in the speed of their internet connections. That is no longer an issue with many of the biggest VPN providers delivering speeds that are on a par with your internet connection.
Even if you do encounter speed issues, there are a number of ways to counter the issue including switching servers, using a wired internet connection rather than Wi-Fi, disabling security software, changing ports, or even just waiting an hour or so.
Competitive gamers are increasingly being targeted by Distributed Denial of Service attacks which are intended to break or slow their connections. This is something a VPN can protect against.
Then there is the issue of geo-restriction. Many online games are geo-restricted to stop users being able to access them outside certain countries or regions. With a VPN it is possible to circumvent these blocks. This technique can also be helpful when looking to purchase new games which have not been released in your area yet.
Put all this together and the case for gamers, especially those that make use of Steam, connecting via a VPN is pretty compelling. And you can make your pick from the best VPNs to do just that above.