We are reader supported and may earn a commission when you buy through links on our site.
Learn more
Access Blocked Websites from China, Restore Internet Access (2021)
China is infamous for blocking out tons of websites, but you can restore access to the free and open Internet by using a VPN. Of course, only a select few providers are powerful enough to bypass the Great Firewall of China, so you need to choose carefully. We help you make the right choices in our guide below.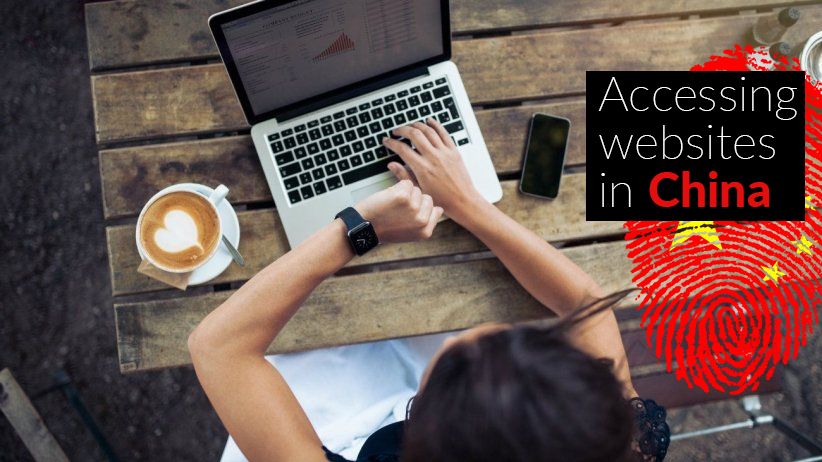 The Chinese government is known as one of the most active censoring agents of the internet. If you live in or are traveling through the mainland you won't be able to access a wide range of content from outside the country's borders, including Google, Facebook, Wikipedia, Twitter, and most major foreign news sites. It's a growing problem that citizens are constantly fighting against, and it's no easy battle to win.
Break through the Great Firewall and regain your right to privacy online with these VPNs:
NordVPN – Best for China – NordVPN was built specifically to combat government censorship. They've built up the most impressive cybersecurity features that can break through the world's harshest internet restrictions, like the Great Firewall.
Surfshark – An affordable VPN that "just works" without requiring exceptional user knowledge of advanced encryption protocols.
ExpressVPN – Great for bandwidth-starved networks, thanks to its low encryption overhead and speedy servers.
IPVanish – Offers an ideal balanced of privacy, performance, and price.
VyprVPN – One of the most capable providers at breaking through the Great Firewall, thanks to its Chameleon protocol.
https://www.addictivetips.com/vpn/best-worst-internet-freedom-countries/ are a variety of methods you can use to access websites from China. By far the most popular are virtual private networks, VPNs, which encrypt traffic to make it difficult (if not impossible) to monitor. Other methods are a little more technical but bring a host of other benefits, including increased speed and improved reliability. If you're in China and need better access to the web, follow the tips below to restore some of your internet freedom.
30-days money back guarantee
Access the free and open Internet with a VPN
VPNs are an essential tool in China and throughout the world. They turn ordinary, raw internet traffic into encrypted information, defeating most attempts at monitoring online activity. Instead of sending open data through the internet, a VPN makes it so everything is in code. Not only does this prevent prying eyes from watching what you do, but it also makes it difficult to filter out websites. If the Great Firewall of China doesn't know what you're trying to access, it can't block it, plain and simple.
In addition to simply accessing blocked websites, using a VPN in China will let you do the following:
Bypass throttling efforts against foreign websites enacted by the Great Firewall.
View social media sites, forums, blogs, and foreign news sites filtered in China.
See search engine results the Chinese government doesn't want you to see.
Access websites completely blocked by the Chinese authorities.
Keep your identity and activity completely safe and private.
Stream videos otherwise unavailable inside of China.
RELATED READING: How to get a Chinese IP address
Beating Chinese censorship with the right VPN
Picking a good VPN to use while in China takes a little research. We've made a handful of recommendations, all of which are based on the criteria listed below. Keep these factors in mind when looking for the best Chinese VPN and you'll be able to access every website you want, all in complete privacy.
Reliability – The Chinese government frequently blocks access to specific VPNs. If a service can't work around these blocks, it's not very useful in China.
Logging policies – If a VPN keeps logs of your activity, there's a high chance your data will eventually fall into third party hands, including the Chinese government's. Make sure your VPN has a strict zero-logging policy in place before signing up.
Jurisdiction – Where a VPN is registered can have a profound affect on your privacy. Countries where governments engage in surveillance and share data with other powers are the most likely to force a VPN to divulge user information. Choose a jurisdiction in a smaller, neutral country for better privacy.
Server locations in China – Using a VPN with servers in China is an ideal way to access websites from within the country. You'll get faster speeds, lower latency, and draw less attention from surveillance agencies.
Bandwidth limitations – Some VPNs put a hard cap on the amount of data you can use each month. If you run out, your connection will either be throttled or you won't be able to access websites outside of China anymore.
Blocked traffic – Another tactic used by low-quality and no-cost VPNs is to block certain types of traffic, especially P2P networks and torrents. Always check a VPN's policy on both types of downloads, otherwise your connection will be severely limited.
Best VPNs to unblock any site inside China
In order to access blocked websites from China, you will have to use a VPN service that is able to bypass the Great Firewall. We've done the research and came up with the four best VPNs that are still able to unblock Internet access in China: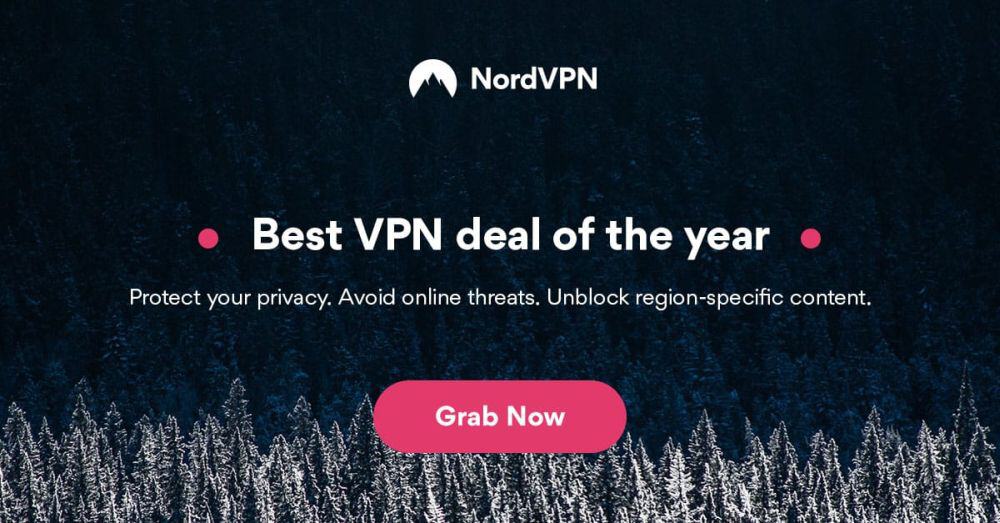 NordVPN delivers quality speeds and top notch privacy, and is overall our top recommendation for beating Chinese censorship. The service has been in business for years, giving it plenty of time to accumulate loyal customers and user-focused features that can't be beat. The NordVPN network is one of the largest in the VPN business and includes over 5,500 servers in 58 countries with a number of locations just across the border from China. This ensures you'll always find a fast connection no matter where you travel. And thanks to NordVPN's all-inclusive zero-logging policy, you never have to worry about your data being discovered by a third party.
More of NordVPN's best features include reliable and private connections that break through the Great Firewall of China to offer open access to the internet, thanks to specialized servers that deliver double encryption, onion routing, and anti-DDoS services. This provider maintains a strict zero logging policy which covers traffic, time stamps, bandwidth, and IP address logs. Finally, NordVPN is one of the few VPNs that maintains reliable access to Netflix.
Read our full NordVPN review.
Pros
Servers optimized for unblocking Netflix
Mind-boggling number of servers
Allows up to 6 devices to be connected at once
No logs and encrypted connections for total privacy
Great support (24/7 chat).
Cons
Automatic server selection can be unreliable
They can take 30 days to process refunds.

Among recently launched VPNs, Surfshark is easily the one drawing the most attention in the privacy community. That's because they've brought together all the most modern and essential privacy features together in a single, inexpensive package that anyone can use. It's the perfect choice for newbies and power users alike, and affordable thanks to low monthly costs and the ability to split subscriptions (with unlimited simultaneous connections).
As for unblocking sites in China, Surfshark is extremely capable thanks to OpenVPN, IKEv2/IPSec, WireGuard and Shadowsocks connections protected by 256-AES-GCM encryption. What's more, every one of their 3200+ servers in 65 countries can make use of Sufshark's special Camouflage obfuscation and NoBorders anti-censorship methods–effective even vs. the Great Firewall.
There are no logs kept by Surfshark, so what you do on their network is your business alone.
Pros
Reliably unblocks Netflix US, UK, Japan, and more
All 800+ servers are P2P-friendly, with private DNS and obfuscation
Clean, dead-simple app interface makes constant security a no-brainer
Based in the British Virgin Islands, where there are no data retention laws
24/7 live chat ensures maximum uptime.
Cons
Speeds occasionally suffer a noticeable drop
Apps don't allow for much manual fiddling for power users.
Read our full Surfshark review.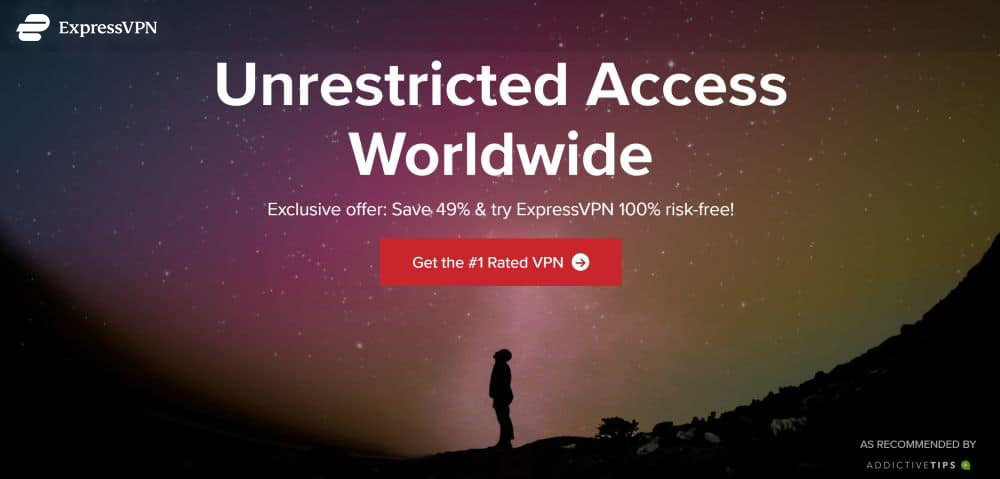 Speed is ExpressVPN's number one feature, and the company manages to keep its connections fast and reliable without sacrificing privacy or usability. ExpressVPN operates a network of 3,000+ servers in 94 countries worldwide, with several dozen options in Hong Kong, Taiwan, Macau, and near the mainland. These servers deliver incredible connections to users in China and around the world, and they're all backed by ExpressVPN's zero traffic, zero DNS request, and zero IP address logging policy. It's the perfect way to keep fast and open internet access no matter where you go in the world.
It's not just performance ExpressVPN is known for; It has incredibly strong privacy features that keep your identity hidden and safe, even in countries like China. Top of the list are strong 256-bit AES encryption, DNS leak protection, and automatic kill switch features. Additionally, you'll never run into speed throttles, bandwidth caps, or restrictions on torrent or P2P traffic. As a bonus, you'll always have consistent access to Netflix even when other VPNs are blocked. ExpressVPN offers easy to use software for all smartphones and PCs, so you can always hide your activity online on any device.
Read our full ExpressVPN review.
Pros
Unblocking Netflix, iPlayer, Hulu, Amazon Prime
Super fast servers
Govt-level AES-256 encryption
No personal information logs kept
24/7 Customer Service.
Cons
Limited configuration options
High cost for month-to-month users.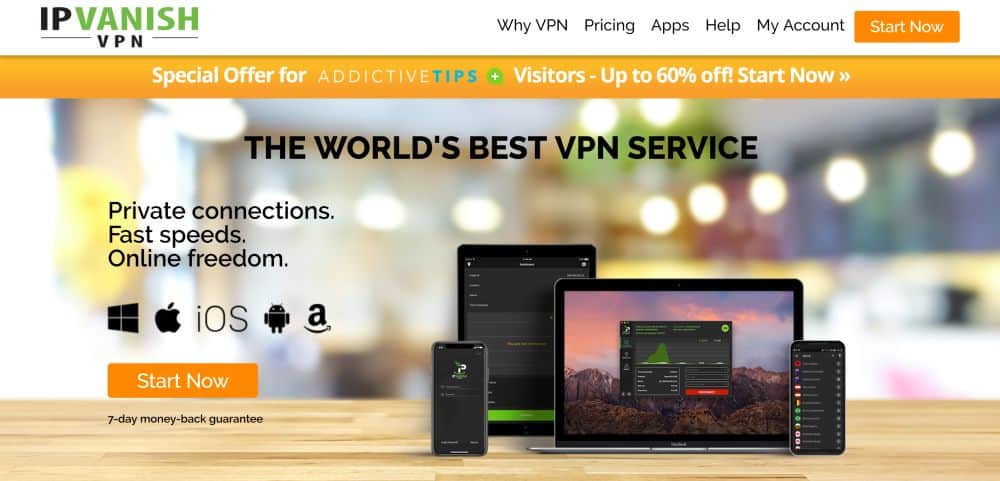 Staying hidden is IPVanish's number one concern. The company goes to extreme lengths to ensure users can keep their identity safe and secure each time they go online. IPVanish does this by offering strong encryption, local security features like kill switches and DNS leak protection, and an incredible number of IP addresses to choose from. The IPVanish network covers over 1,300 servers in over 60 countries with plenty of locations in Hong Kong and near China for the fastest lag-free connections around. All of this plus unlimited bandwidth, no speed caps, and unmonitored access to P2P and torrent traffic. IPVanish lets you take back the open internet for free and anonymous access worldwide.
IPVanish also includes easy to use apps and software for Windows, Mac, Linux, and smartphone operating systems. You can always download torrents and use P2P networks with full privacy and anonymity. IPVanish's fast and secure servers allow for incredible video streams through Kodi, and with a zero logging policy for all traffic, you'll never have to worry about your VPN ratting you out.
Read our full IPVanish review.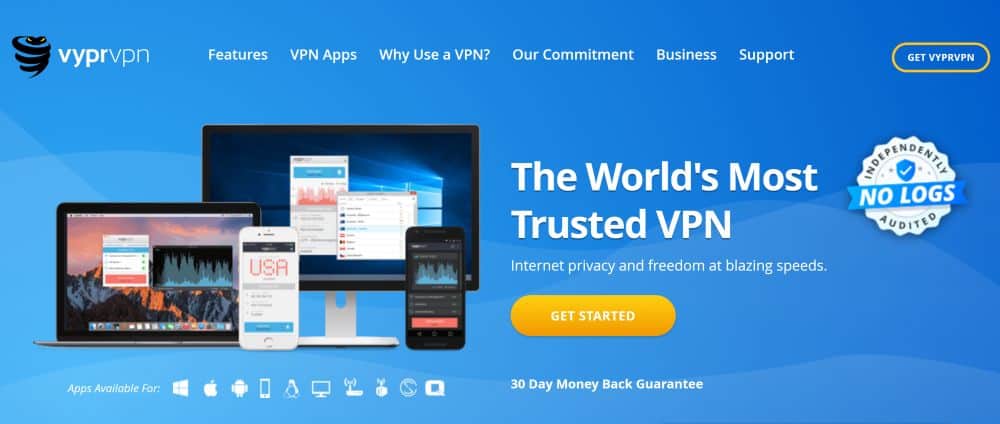 VyprVPN's unique privacy features give it a leg up on the competition, especially when it comes to accessing websites from China. It's all thanks to the company's Chameleon technology, a clever protocol that wraps a layer of encryption around the metadata included in encrypted information packets. This helps defeat deep packet inspection (DPI), the method commonly used by the Great Firewall of China to break through encryption efforts to maintain its lock on internet censorship. With VyprVPN and Chameleon in place, you'll be able to access any website you want, anywhere in China, all without sacrificing your privacy or safety.
VyprVPN also includes the following features:
Support for a wide variety of operating systems, including desktops, Android, and iOS smartphones.
Large network of 700 servers in 70 different countries for reliable, lag free connections.
Unlimited bandwidth and no restriction on P2P traffic or torrent downloads.
Strict zero-logging policy that covers both traffic and DNS request logs.
All servers owned and operated by VyprVPN for extra security.
Read our full VyprVPN review.
Other methods to break through the Great Firewall
While our recommended VPN services have all proven incredibly capable, it helps to have other tools in your arsenal to break through Chinese censorship. Here, we cover a few other option you might try, though your mileage may vary:
Using a Web Proxy to Access Websites from China
A common, simple, but far from perfect solution for accessing blocked websites from within China is to use a proxy service. Proxies are somewhat similar to VPNs in that they mask your identity and make your traffic appear as if it's coming from a different location. With a good proxy you'll be able to slip past the Great Firewall and use Facebook, Tumblr, Google, and every other website around the world.
The significant downside to proxies is that they don't offer any form of encryption. Your traffic, while not directly connected to your location or identity, is still passed around in an open format. This makes it easy for third parties to gain access and track your browsing history. The Chinese government is known to engage in mass surveillance of its citizens, and without the protection of encryption, you're still vulnerable.
Another worry with proxies is that the Chinese government has been discovered closely monitoring a number of services within the country. If you use a proxy, especially a free one that's based in China, chances are you're sending data directly to the government, which will likely be used against you as soon as it's convenient.
While proxies may seem like a quick solution, they just don't measure up to the power and privacy of a VPN.
Access Websites from China: Shadowsocks (SOCKS5 Proxy)
Shadowsocks was made specifically for free and open internet access in China. It operates by using the SOCKS5 protocol (Socket Secure 5) which transfers data packets between clients and servers by using a proxy server. SOCKS also provides a layer of authentication to make sure only the intended user can access the personal proxy.
Shadowsocks isn't as complex as some of the other methods, and it's quite a bit faster and more reliable than things like SSH and SSL tunnels. You'll need access to a shadowsocks server to make it work, however, which either requires deploying your own or renting an external service, which can cost five times as much as a VPN. Once things are up and running, shadowsocks provides amazing access through the Great Firewall and works well with desktop operating systems, Android, and iOS devices alike.
Access Websites from China: SSH Tunnel
SSH tunnels, which stands for Secure SHell tunnels, are a unique method of wrapping data in an extra layer of SSH encryption, allowing them to pass through filtering services undetected. SSH is a widely used protocol with a number of legitimate purposes, such as securely sending files from hosts to servers. For this reason it's extremely unlikely that SSH traffic will be blocked at the government level, making it a viable option for accessing content through the Great Firewall.
The downside to SSH tunnels are that they can be incredibly slow. The technology wasn't designed for large amounts of traffic, so if you're downloading anything more complex than a basic website, you're in for a long wait. Still, it's surprisingly easy to make an SSH tunnel on Linux and Mac systems (Windows users will have to do some extra legwork). You can even use SSH tunnels to hide your VPN traffic on any operating system, giving you both a VPN and an SSH tunnel to keep you safe online.
Access Websites from China: SSL/TLS Tunnel
SSL (Secure Socket Layer tunnels) connections aren't blocked by the Great Firewall, as doing so would shut down secure access to a massive number of websites. Online shopping, e-mail, web banking, and other services that deal with private data use SSL to offer secure connections through HTTPS. If you see a little lock icon in your browser's URL box, that means the site is using SSL, and that your data is more secure than normal.
By utilizing an SSL tunnel you can effectively wrap your traffic in SSL encryption to make it look like a standard SSL connection. The Great Firewall usually won't distinguish it from any other HTTPS traffic, which will allow you free access to the web.
To use an SSL tunnel you'll need to download the stunnel software. It's not easy or quick to set up, and you'll need a fair amount of technical knowledge to pull it off. An alternative is to use a VPN service that offers SSL tunneling through their software. NordVPN is one of the best mainstream VPNs that delivers this feature.
Access Websites from China: Tor Browser
A free and easy way to access websites and blocked content from China is to use the Tor Browser. Tor leverages onion routing to wrap data in multiple layers of encryption before sending it through several nodes in the Tor network. Each layer is stamped with an address that tells the node where to send the packet next. When the final layer is peeled away, the data is sent to its destination. This randomized routing combined with heavy data encryption makes Tor an incredibly useful privacy tool that's perfect for slipping through the Great Firewall of China.
The Tor Browser isn't built for heavy download use, however. You won't be able to access most online videos, as technologies such as Flash, QuickTime, and ActiveX are natively blocked due to their lack of security. Torrents and P2P downloads are best not used through the Tor network, as well. Even browsing standard websites with Tor can be a bit of a hassle, as all of that encryption and node passing makes the connection extremely slow.
Another issue with Tor is that the Chinese government frequently blocks portions of the Tor network, rendering it largely unusable. There's no guarantee your data request will make it through the special blockade. This part of the Great Firewall changes on a regular basis, which means Tor is still a viable option for accessing websites in China.
Learn more about the Tor browser by following our guide: How to Use Tor: A Guide to Getting Started.
What is the Great Firewall of China?
The name "Great Firewall of China" is a tongue-in-cheek mixture of the Great Wall of China with "firewall", the technology used by the government to block access to websites. It was coined in the late '90s when China first started its efforts to censor the internet. Since then the control the government has leveraged over its citizens' access has only grown stronger, forcing millions of users to seek alternate methods to regain their freedom online.
There are over 60 different laws in China that regulate internet content. This includes things like filtering keywords out of search engine results, blocking websites, and throttling traffic that crosses the border, encouraging users to rely on Chinese-made sites. These measures are enforced by branches of state-owned ISPs and affect everyone in the mainland, both citizens and travelers alike.
The Great Firewall of China blocks over 3,000 sites, and the list is constantly growing. The authorities give vague reasonings behind each filter, such as protecting the interests of the citizens and removing objectionable content. As many journalists in China have noted, however, the blocks are largely targeted towards content that could harm powerful political and corporate interests.
FURTHER READING: These are the best (working) VPNs for China
What sites are blocked in China?
Below are a few of the popular websites that are either partially or completely blocked by the Great Firewall of China:
Google and all of its services, including Gmail, Maps, and Search
Major news sites throughout Asia, North America, and Europe
VPN websites such as StrongVPN and PureVPN
Wikipedia
Instagram
Facebook
YouTube
Defeating the Great Firewall of China can be tricky, as the government is constantly changing its policies and methods used for creating the filters. Most Chinese users find success with virtual private networks, which have become a regular feature on personal computers as well as PCs in public internet cafes.
Retain open internet access while traveling to China
The Great Firewall of China affects everyone who accesses the internet from the mainland, including travelers. Suddenly finding your e-mail service or Facebook account blocked can be a frustrating experience. Before you leave to explore China, there are a few precautions you can take so you don't find yourself out of touch with the open internet you know and love.
Download your VPN before you leave
China's censorship policies are constantly in flux. Some websites disappear without notice, while others are quietly removed from the blockade. Depending on which VPN you use, you might find the main website completely unavailable from within the country's borders. Make sure you sign up for your VPN account and are paid up through your time in China. Also download the VPN before you leave and make sure everything is ready to go.
Prepare your mobile devices
Most of us rely on our smartphones for a large amount of our online interactions. Wi-Fi connections and even mobile data are both subject to the limitations imposed by the Great Firewall, which means you'll need to download and configure your smartphone VPN apps before you enter the country. You'll also want to encrypt your Android phone or encrypt your iPhone before you leave, for added offline security.
Avoid using free VPNs
Free VPNs can be nothing but trouble. It's tempting to use them in a pinch, especially if you forgot to sign up for a real VPN before you got on the plane, but the dangers to your privacy are too great of a risk. A large number of no-cost VPNs collect and sell user data and have been known to collaborate with governments to spy on users. If you're using a free VPN, you could very well be handing data over to the Chinese authorities. Use the sections above to research and select a strong, reliable, and low-cost VPN for guaranteed online security.
Conclusion
China is just about the most difficult country in the world to maintain your privacy online, but with the right VPN, you can. We've recommended a few top-tier providers, plus reviewed the pros and cons of other common methods of unblocking the free and open Internet in China.
Are you traveling to China soon, or do you currently live there? What other preparations are you making to ensure your digital rights within the country? Share your thoughts in a comment below.