We are reader supported and may earn a commission when you buy through links on our site.
Learn more
How to Get a Russian IP Address from Any Country, Safely
Getting an anonymous Russian IP address is relatively simple, so long as you have a high-quality VPN installed on your device. If you're not sure where to start, this page will guide you through the process of choosing the right provider, then spoofing your IP address into Russia from abroad.

We researched the best VPNs, and these offer the most secure connections to Russian servers:
NordVPN – Best for Spoofing – NordVPN operates the most robust and secure network in the world. Enjoy pretending to be in different countries, with anonymizing encryption and specialty connections optimized for P2P, Tor, obfuscation, and others.
Surfshark – A scrappy young VPN offering all the right features for securing a Russian IP anywhere in the world.
ExpressVPN – One of the fastest providers, with a huge network and great logging policy.
PureVPN – Offers servers in more countries than any other provider, with Russia well-represented.
If you're in the market for an IP address from Russia, we've got good news. VPNs are amazing multi-purpose tools that can help protect your internet freedoms, unblock Netflix, and secure your private data, and you never have to lift a finger. You can do all of this and more with a Russian IP address while staying perfectly anonymous, as well. Check out our guide below for suggestions and instructions on how to use the best VPNs for Russian IP addresses.
30-days money back guarantee
Using a VPN to Get a Russian IP Address
It may sound like a complex and technical task, but it's actually surprisingly easy to get a Russian IP address and use it to identify your home and mobile devices on the world wide web. Below we tackle a few preliminary questions a lot of users have about utilizing IP addresses from foreign countries.
Why Use a Russian IP Address?
There are dozens of reasons you might want an IP address from Russia. One of the most common is for Russian citizens traveling abroad who are interested in accessing content from their home country as if they were sitting on their own couch. By using a Russian IP they can stream all the content and visit all the websites they're familiar with while staying safe behind a wall of encryption.
Using an IP address from Russia also gives anyone around the world the ability to access content from within the country. Want to stream local programming from Russia? Or maybe you'd like to watch live sports, exclusive movies, and more? Using a VPN is a quick and easy way to access all of these options and beyond.
VPNs vs Proxies
Proxy services are a popular method of getting IP addresses from other areas. These work using a simple swapping technique that takes your original IP and exchanges it for an IP from the proxy's servers. Nothing else gets changed in the process, it simply bounces content around so you can appear from another country with just a few clicks.
VPNs work in about the same way as proxies, though they add one key feature that can't be ignored: encryption. VPNs use encryption to create a safe tunnel between you and the internet, allowing you to surf, stream, and browse in complete privacy. No one can tell what you're downloading when a VPN is active, and when combined with the geo-location features of an anonymous IP address, it ensures you'll stay safe even while appearing from another country's IP.
In addition to the security and privacy features offered by VPNs, these services are often faster and far more reliable than a proxy. A good VPN won't block streaming services like Netflix or YouTube, their uptime is generally much higher, and things like torrent downloads and P2P transfers are rarely blocked.
VPNs are clearly the best choice when you want a Russian IP address.
Why You Should Avoid Free Proxies and VPNs
As soon as you begin your search for a way to get Russian IPs, you're likely to encounter one of the countless free VPNs and proxy services on the internet. These clog up browser extension stores and mobile marketplaces with promises of "free and unlimited" access to the web, all behind a privacy shield that can't be beat.
RELATED READING: Are VPN browser extensions safe?
Unfortunately, almost all free VPNs and proxies are a bad idea. Instead of being fast they're painfully slow. They often track and log user data, as well, selling it to third parties in an attempt to recover lost profits. Furthermore, free VPNs usually have limited bandwidth policies and block all kinds of downloads, including video streams and torrent files.
Unless you want your data to be sluggish, limited, and non-private, choose a reliable but low-cost paid VPN service.
How to Chose the Best VPNs
Finding the best VPN for Russian IP addresses isn't as easy as picking one at random. You need to research everything from privacy policies to server network size, comparing the top services against each other to see which one is worth your time and effort. We've split the most important research criteria into a few categories below.
Best VPNs for a Russian IP Address
Ready to dive in? Below are our selection criteria for the best VPNs to get a Russian IP address, followed by recommended services to help you get started.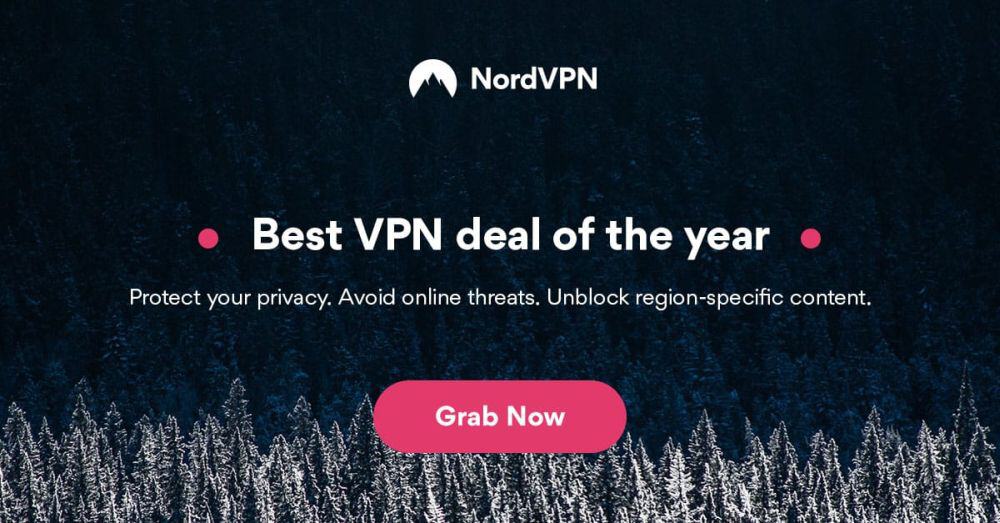 NordVPN has a variety of strong features that make it an all-around excellent VPN. One of the most impressive is the company's server network. The list is constantly growing, but at the time of writing it sits at over 5,400 servers in 59 different countries. With NordVPN you'll never have a difficult time finding a fast connection in the country of your choosing. NordVPN puts these servers to use by providing unique services you won't find with other VPNs, including dedicated P2P downloads, DDoS protection, and double encryption.
NordVPN provides helpful privacy features that keep you safe online at all times. It starts with the company's incredible zero-logging policy that covers everything from bandwidth to time stamps, traffic to IP addresses. Your activity is never recorded or shared with third parties while using NordVPN, giving you full privacy and peace of mind. Backing these features is 256-bit AES encryption on all data, an automatic kill switch, DNS leak protection, and a host of customizable encryption features.
Read our full NordVPN review.
Pros
Very affordable plans
Most VPN servers with different IP addresses
Connect up to 6 devices at once
No logs and encrypted connections for total privacy
Great support (24/7 chat).
Cons
Some servers can be slow and unreliable
They can take 30 days to process refunds.

Surfshark is a relatively new provider, but they have all their VPN essentials covered, and then some. Since their 2019 launch, they've already grown a massive network to encompass 3200+ servers in 65 countries, with Russian locations in St. Petersburg and Moscow. Links to these are established through OpenVPN, IKEv2/IPSec, WireGuard and Shadowsocks (Android and Windows only), then secured via the NSA-grade 256-AES-GCM encryption protocol for the ultimate security.
Moreover, Surfshark features IP/DNS/WebRTC leak protection, a kill switch, and even a dedicated anti-malware/adware/tracking service. And when their smart apps detect VPN-blocking efforts or government firewalls, it will auto-enable obfuscation and/or the NoBorders method to punch through.
Surfshark is based in the British Virgin Islands, and is thus free from data retention laws. Their no-logging policy reflects this, and is one you can trust when spoofing a Russian IP.
Pros
Unblock 15 international Netflix libraries, including the US and Japan
Every server is a speciality server
Clean, dead-simple app interface makes constant security a no-brainer
Independently audited privacy practices
Helpful 24/7 live chat with an actual human being.
Cons
Growing network doesn't have same coverage as more mature VPNs
Young VPN still has plenty of room to grow in terms of advanced functionality.
Read our full Surfshark review.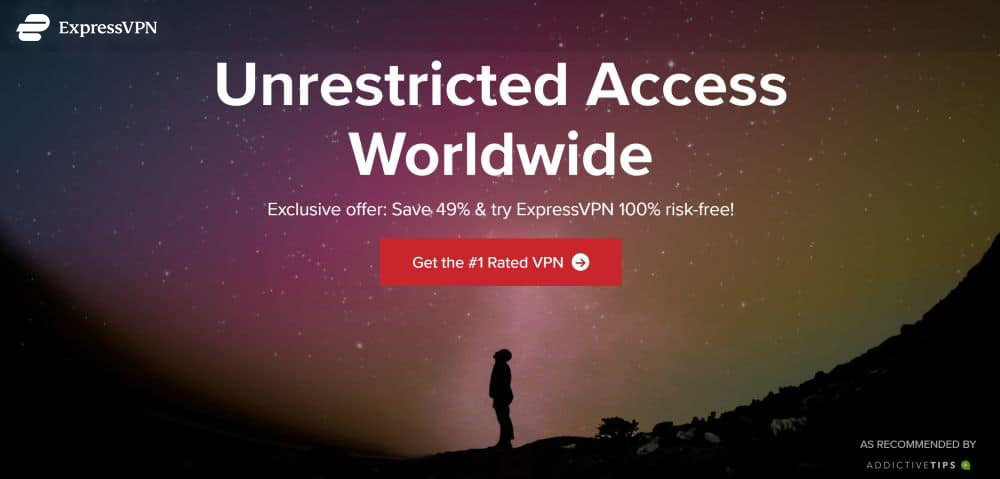 ExpressVPN is one of the best ways to experience the secure internet. The company runs a massive network of servers (over 3,000 across 94 countries) that maintains lightning fast speeds around the world, allowing you to connect and start streaming from anywhere with just a few clicks.
ExpressVPN's key privacy features are perfect for online security. Data is protected with 256-bit AES encryption and backed by a zero-logging policy on all traffic, DNS requests, and IP addresses. DNS leak protection and an automatic kill switch provide a reliable safety net in case of an accidental disconnect, as well. With ExpressVPN you know you'll have a fast and secure online experience each time you log in, and it's one of the best VPNs to use with a Russian IP address, as well.
Read our full ExpressVPN review.
Pros
SPECIAL OFFER: 3 months free (49% off - link below)
Super fast, reliable connection
Secure encryption & VPN protocols
No personal information logs kept
Live Chat Support.
Cons
Limited configuration options
High cost for month-to-month users.
PureVPN is more than just a VPN service, it's a complete all-in-one security suite. With the company's custom software you can enable unique features such as anti-virus protection, malware shields, app blocking, and even DNS level website filtering to keep your data safe no matter what, all without sacrificing standard VPN protection, and all without having to install different apps to get the job done.
PureVPN provides excellent privacy features with a zero-logging policy on all traffic, an automatic kill switch, solid 256-bit AES encryption on all data, and DNS leak protection. These work wonderfully with PureVPN's self-owned network of over 2,000 servers in 141 different countries, providing a ton of options for fast, safe, and secure connections anywhere in the world.
Read our full PureVPN review.
How to Get a Russian IP Address with a VPN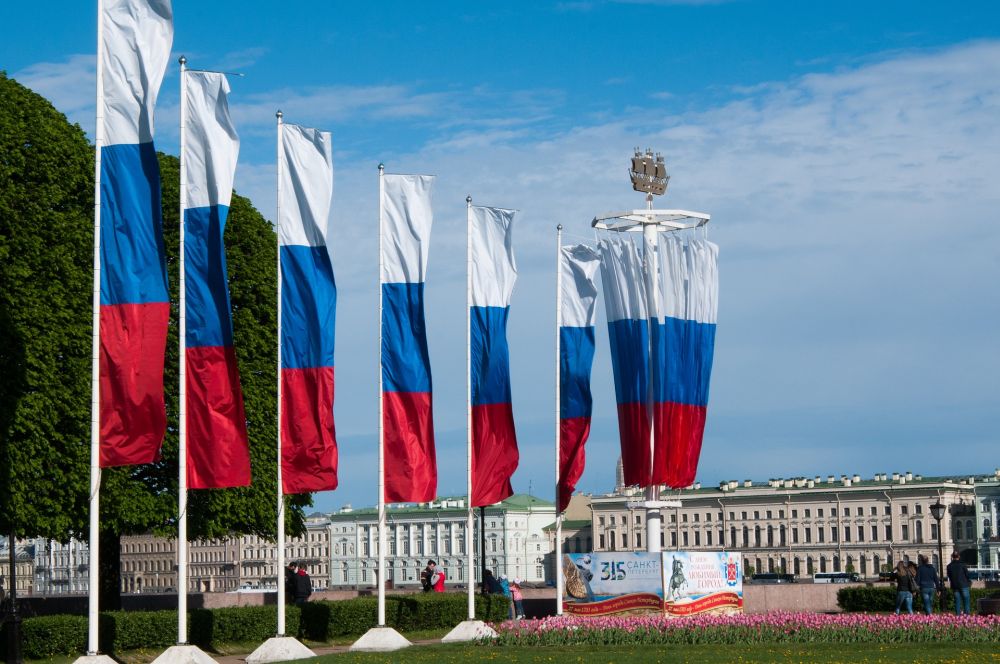 The hard part about getting a Russian IP address is finding the best VPN for the job. We've done that work for you by providing the recommendations above. Now that the software is in place, you're ready to sit down and actually start using that IP address from Russia.
Installing and Connecting
Once you have a good VPN installed, it's easy to connect and get an IP address from anywhere in the world, including Russia. The process will be slightly different depending on which VPN you use, but the overall basics never change. Follow the steps below to get started.
Sign into your VPN account and download the VPN's software to your device.
Install the app, launch it, then enter your login credentials.
Open the list of servers and choose one located inside of Russia. You may need to browse a map or look at a list of locations to find the right spot.
Connect to the server. Give the connection a few moments to resolve. Your VPN will notify you once it's ready.
Open a web browser or app and use it with your new Russian IP address. You can also change virtual locations at any time, just in case you need an IP from another area.
Verify Your Russian IP Address
After you follow the steps above, it's a good idea to verify that your VPN is actually giving you a secure connection to a Russian IP. This helps prevent identity leaks and ensures websites and streaming services actually identify your non-local IP address. It's an optional step, but it only takes a second to complete and is absolutely worth doing.
Run your VPN software, preferably on a PC or laptop, then make sure it's connected to a server in Russia.
Open your web browser and go to ipleak.net.
Wait for the page to load and run your IP address lookup.
Check the box at the top of the page beneath "Your IP addresses". If it shows Russia, you're set.
If the box shows your physical location, check with your VPN provider to resolve any IP leak errors. You may need to reinstall your VPN app to fix the problem.
More Benefits of Using a VPN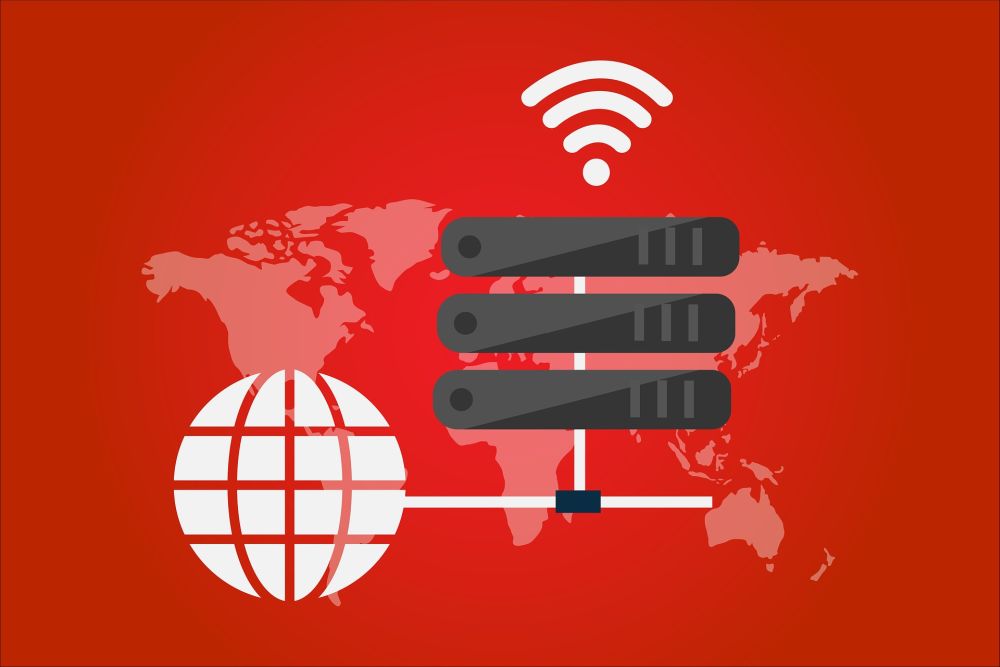 Using an IP address from Russia is an excellent way to watch movies, TV shows, and live sports from across the border. VPNs bring a lot of other smart benefits, as well, features that can keep you safe and secure in a variety of situations.
Defeat ISP Throttling
ISP throttling and net neutrality are growing problems in our modern world. Countries around the globe are trying to control how we access the internet by artificially shaping traffic. If you access a website the government or your ISP doesn't approve of, they can simply slow your downloads to a crawl, forcing you to visit a sanctioned service instead. This is an unfair business practice and can be seen as infringing upon user rights. But with the right VPN encrypting your traffic, you'll be able to blast through many net neutrality blockades and prevent throttling measures before they're put in place, all thanks to VPN encryption.
Break through Censorship Firewalls
If you're worried about your country censoring your internet activity, VPNs can help. Most governments that implement content blocking do it by checking packet information for their destination. If you send a request to visit one of the blacklisted sites, for example, all the ISP has to do is forbid those packets from leaving the country. This is a fast and easy way to censor which sites users can visit in a given area, and it's downright frustrating for everyone who has experienced it.
The good news is that VPNs defeat censorship blockades like these with ease. VPN encryption locks down packet information so government scanning software can't see their destination. Even if you request a blocked site, there's no way for the ISP to determine this with any certainty. Furthermore, your identity will be protected thanks to the VPN's anonymity features, adding an extra layer of safety to help keep you safe online.
Mobile Privacy
Smartphones carry all of our personal information in a single location, making them a prime target for data thieves. All it takes is one connection to a malicious public hotspot and your e-mail accounts, credit card information, and personal messages can all be compromised. Fortunately, VPNs provide a barrier between you and lurking dangers such as Wi-Fi hackers. By encrypting data as it leaves your device, a VPN makes it impossible to see who you are or what you're doing. Even if someone gets ahold of this data, they won't be able to break the encryption to see what's inside.
Unblock Netflix
Did you know VPNs make it possible to unblock American Netflix or even watch Netflix movies from the UK? They make the process surprisingly easy, too, all thanks to the services' constant efforts to keep an active connection to Netflix despite the company's efforts to the contrary. In addition, VPNs also let you unblock videos from services like Hulu, BBC iPlayer, YouTube, and more. All you have to do is launch the VPN and choose your server, the rest happens automatically.
Conclusion
It doesn't matter why you want or need a Russian IP address, only that you have easy access to it when you need it. VPNs make this extraordinarily simply by providing fast, smart software with one-click access to IPs from around the world. Any of the services above are perfect solutions to keep you safe online, with an IP address from Russia, Spain, France, Canada, or anywhere you please.