We are reader supported and may earn a commission when you buy through links on our site.
Learn more
How to Get An Italian IP Address From Any Country
By using a VPN to spoof an Italian IP address, you can regain access to all of your favorite streams and content from Italy anywhere in the world. We'll show you how to pick the right provider, plus use your VPN to browse the 'net like a bona-fide Italian resident.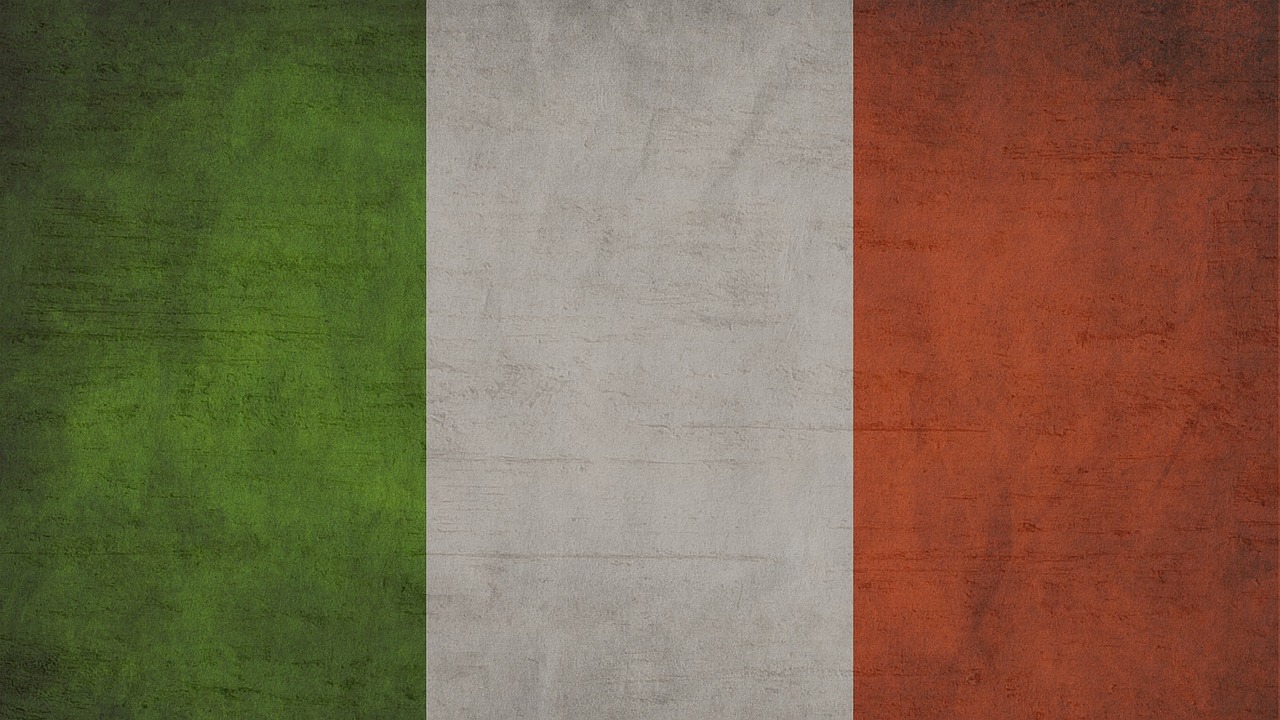 Italy is famous around the world for its classic cinema as well as its great football games and a long and enthusiastic history of food. If you like to watch Italian movies, football matches, or cooking shows, then you might have noticed some issues with watching this content from outside of Italy. Lots of websites like the Italian Rai TV channels can be used to stream Italian movies and TV shows for free, but only if you live inside of Italy.
But you can pretend to be in Italy by spoofing your IP with these VPNs:
NordVPN – Best for Italian Spoofing – NordVPN is uncompromising on your security, offering the strongest encryption protocols and a mind-bendingly huge server network. P2P and obfuscated connections available in Italy for enhanced performance and privacy.
Surfshark – A dirt cheap VPN with a premium privacy offering. NSA-grade encryption, unlimited simultaneous connections.
ExpressVPN – The VPN of choice for anyone valuing connection speed above all. Built-in speed test, thousands of servers.
CyberGhost – "Just works" to unblock streaming sites, with a dedicated preset profile to make the task even easier.
PureVPN – One of the best providers for sheer choice of connections to servers in countries around the world.
If you live outside of Italy and want to access this Italian content, then you will need an Italian IP address. In this article we'll explain what an IP address is and how you can get an IP from elsewhere in the world using a VPN. Read on for full details of how to get an Italian IP address from anywhere.
30-days money back guarantee
How To Get An Italian IP Address
You can get an Italian IP address by using a virtual private network. A VPN is software which will encrypt all of the data that your device sends over the internet, then route this encrypted data to a proxy server in Italy. At the server, your data will be decrypted and assigned a local (i.e. Italian) IP address. Your data is then sent on to its original destination.
This means that when you connect to an Italian server and visit a website with regional restrictions like Netflix Italy, the site reads your IP address as Italian and lets you access all of the regional content. You can use this same trick to change your IP address to be anywhere in the world and to browse the internet freely without regional restrictions.
More Reasons To Use A VPN
In addition to being useful to get an Italian IP address from anywhere and to get around regional restrictions, a VPN also gives you a variety of security benefits:
Protect yourself from cyber attacks. The encryption used by a VPN has the benefit of protecting your data so that it can't be stolen by hackers on public wifi networks or used by vishers or other cyber criminals.
Keep your internet activity private. Normally when you use an unencrypted connection, your ISP can see every site that you visit and every file that you download. This can be a problem for users who download files illegally or users who want their internet use kept private from law enforcement and the government. With a VPN the encryption used will prevent any outside observers from being able to look at your data.
Get around censorship and other restrictions. An increasing problem in countries around the world is internet censorship, where the government of a country forces ISPs to block access to certain websites. If you use a VPN you can get around this censorship by connecting to a server in another country and accessing the internet via this connection, with no restrictions.
Choosing The Right VPN
You can see how useful a VPN service in both getting an Italian IP address and keeping you safe. But when you come to choose a VPN provider, you'll find so many options out there that it can be hard to know which provider to choose. There are a variety of free VPN services but we advise that you avoid these services as they have poor privacy and security and they often make you less safe.
Instead, you want a trustworthy paid VPN that meets the following key criteria:
A large server network, including servers in Italy. You use your VPN by connecting to a server in the location of your choice. When there are more servers available you have more options to choose from, and you have a better chance of finding a server that works. You need to have at least one server available in Italy if you want to get an Italian IP address.
Strong security policies. In order to protect your data and keep it safe, you need trustworthy security policies like the use of strong 256-bit encryption to stop anyone from hacking your data and a no logging policy so that your activities won't be recorded anywhere.
Fast connections. Whenever you use a VPN, your connection to the internet will inevitably be slowed down by a small amount due to the extra step of your data being encrypted and sent to a server. A bad VPN with slow connections can make your internet feel sluggish and unresponsive. But a good VPN will have connections that are fast and feel snappy to use, even during heavy downloading.
Software support for different operating systems. When you buy a VPN subscription, you can use the one subscription to protect all of your devices at once, as long as software is available for the operating systems that you are running.
Our Recommended VPNs For Getting An Italian IP Address
When we looked at all of these factors, these are the VPNs that we recommend for users who want to get an Italian IP address: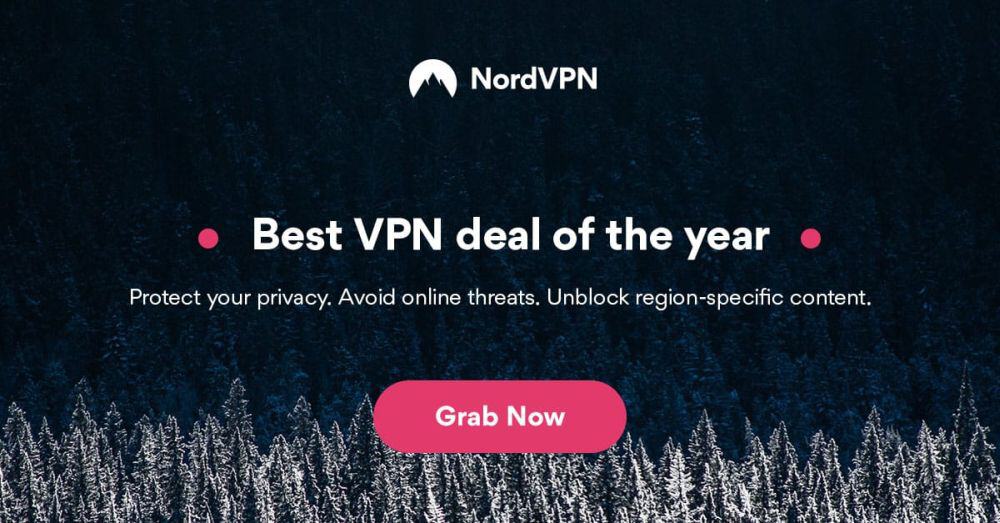 NordVPN is the VPN we recommend for users who have experience with VPNs and want to be able to tweak and customise their VPN connection. The basic VPN can easily be used to get an Italian IP address by connection to the massive network of NordVPN servers, which covers a total of 5,400 servers in 59 countries. This includes 50 servers in Italy, so you will not lack for choice when connecting. The security with the standard VPN is excellent, with strong 256-bit encryption and a no logging policy, and the speeds are good. You can find a list of all the different servers that are available on the NordVPN website.
The unique feature of NordVPN is the specialist servers which can be used for things like running torrents, extra protection against security threats like DDoS, and a higher level of encryption via double VPN. The software is available for devices running Windows, Mac OS, Linux, iOS, Chrome OS, Android, or Windows Phone.
Read our full NordVPN review.
Pros
Works with Netflix, BBC iPlayer without breaking a sweat
Over 5,400 servers in 61 countries
Torrenting/P2P explicitly allowed
No logs and encrypted connections for total privacy
Great support (24/7 chat).
Cons
Very little
They can take 30 days to process refunds.

Surfshark is an ideal choice for anyone looking to spoof an Italian IP address safely and securely. For one, their network (3200+ servers in 65 countries) is entirely protected by the world's best encryption: the 256-AES-GCM cipher, which is what the NSA uses on their own servers. What's more, Surshark will automatically obfuscate your connection when it detects VPN-sniff countermeasures, like those used by Netflix.
Of course, Surfshark offers connections to Italian servers, any of which will "just work" to unblock Netflix IT or other geoblocked content. This ease of use is reflected in their lightweight, intuitive app interface, which is among the best in the business. Finally, browse in full anonymity with Surfshark's "strictly never" logging policy in place.
Pros
Bypass government censorship with NoBorders mode
One of the first VPNs to implement RAM-only servers
No questions asked money back guarantee
Favorable BVI jurisdiction guarantees no logs kept
24/7 live chat ensures maximum uptime.
Cons
Connection speeds won't impress users of other high-end VPNs
Apps don't allow for much manual fiddling for power users.
Read our full Surfshark review.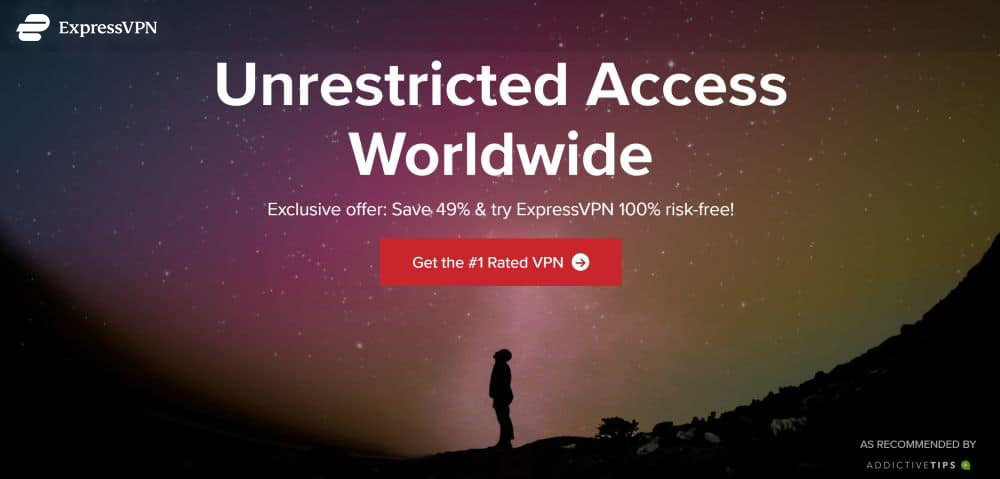 ExpressVPN is a VPN that has it all: speed, security, and ease of use. When you want to get an Italian IP address, you can connect to one of the more than 3,000 servers in 94 different countries that are available from ExpressVPN. This includes servers is two different locations within Italy: Milan and Cosenza, so it will be a snap to get a local IP address. To see a list of all the different servers that are available to connect to, you can check the ExpressVPN site.
As well as being easy to use, the security of ExpressVPN is excellent thanks to the use of strong 256-bit encryption to keep your data safe and a no logging policy to protect your privacy. Plus there are more security features in the software like DNS leak protection, a kill switch to prevent you from accidentally sending data over an unsecured connection, and an IP address checker. The connections are super fast, so you won't be slowed down when browsing or streaming. The software is available for Windows, Mac OS, Linux, and Android, plus some games consoles and smart TVs, and there are browser extensions available for the Google Chrome, Mozilla Firefox, and Apple Safari browsers.
Read our full ExpressVPN review.
Pros
Unblocks US Netflix, BBC iPlayer, Hulu and Amazon Prime
Reliable and fast connections
Supports ALL devices
Strict no-logging policy
24/7 Chat Support.
Cons
Month-to-month plan has high cost.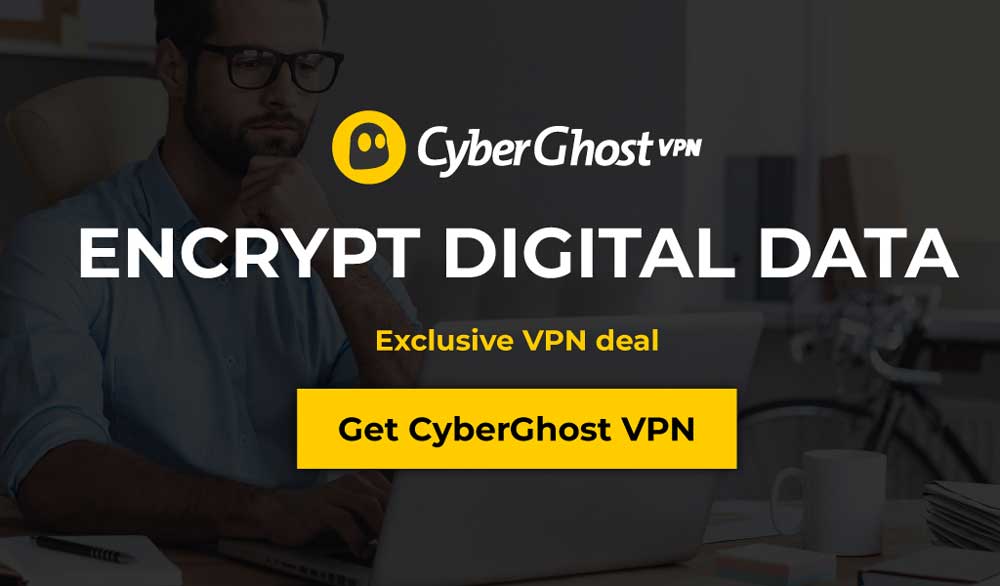 CyberGhost is a great choice for users who don't have a lot of experience with VPNs and so want a simple and user friendly VPN that doesn't require a lot of technical knowledge to get working. To get an IP address from Italy, you can connect to one of CyberGhost's impressive network of nearly 5,900 servers in 90 countries. They have just recently added 12 new servers in Italy, bringing the total to a huge 114 server in Italy, so you will have tons of options when it comes to getting your Italian IP address. You can see a full list of all of the available servers conveniently listed on their website.
To connect to the VPN, you simply open up the software and select the option that you want from Surf Anonymously, Unblock Streaming, Protect Network, Torrent Anonymously, Unblock Basic Websites, or Choose My Server. Your connection will then be automatically set up and configured for you. The connection speeds of the servers are fast so you can stream or download content with no problems, and the security is also strong, with 256-bit encryption and a no logging policy. The software is available for iOS, Android, Windows, and Mac OS.
Read our full CyberGhost review.
Pros
LOW PRICE: 6 EXTRA free months (79% off - link below)
Peer-to-peer (P2P) torrenting allowed
Jurisdiction in Romania
Strict no-logs policy
24/7 Live Chat Support.
Cons
Some streaming sites cannot be unblocked.
PureVPN is more than just a VPN service – it's a complete cyber security package. The basic VPN is easy to use, and offers a network of more than 2,000 servers in 140+ different countries. This includes 8 servers in Italy, so you can easily get an Italian IP address. You can see a full list of all the servers that are available to PureVPN users on their website. The speeds are fast and the security features are good, including the option for 256-bit encryption and a no content logging policy.
In addition the the VPN, with PureVPN you'll also get access to a bundle of security features like anti malware and anti virus protection, an anti spam filter for your email inbox, DDoS protection, app filtering, a kill switch, a dedicated IP address, and a NAT firewall. The software is available for Windows, Mac OS, Android, iOS, and Android TV devices, plus there are browser extensions available for the Chrome and Firefox browsers.
Read our full PureVPN review.
What Is An IP Address?
Whenever you connect a device to the internet, whether it is a phone, a computer, or another device like a smart TV, that device will be assigned an IP address. An IP address is a string of numbers like 192.168.1.1 which the network uses to refer to your specific device. When your phone or computer sends a request over the network, like a request for a particular website, the network knows which device to return the results of that request to.
Also contained within the IP address is information about your location. There are particular ranges of IP addresses which are allocated to particular countries, so a website can read your IP address and work out which country you are visiting from.
This is useful as it allows websites to serve you more relevant content like news specific to your local area or content in your local language. However, IP addresses can also be used to restrict access to some content. For example, if you go to the Rai TV website, the site checks whether you have an Italian IP address. If you do, then the site lets you watch videos for free. But if your IP address is not from Italy, then the site blocks you from watching any of the videos.
Conclusion
You might want an Italian IP address to watch channels like Rai TV, to watch football matches in the Serie A league, or to watch classic Italian movies. Lots of this kind of content is available to watch for free from inside Italy, but is hard to access from elsewhere in the world. Using a VPN, you can fake your location so it looks as if you are accessing a site from within Italy, even if you are actually accessing it from elsewhere. This is achieved by getting an Italian IP address, which will make websites serve you their Italian versions.
We have recommended some of the best VPN services that you can use to get an IP address from Italy or elsewhere. Have you tried any of the VPN services? What were your experiences like? Tell us about them in the comments below.