We are reader supported and may earn a commission when you buy through links on our site.
Learn more
How to Unblock Social Media in Sri Lanka [Updated, 2021]
Sri Lanka has seen plenty of censorship in its history, and most recently social media sites have been blocked more aggressively. If you're looking for a way to restore access to the unfiltered Internet, keep reading this page. We show you how to unblock social media sites in Sri Lanka with a VPN.
Blocking social media websites in response to domestic crises seems to be a growing trend around the world, with Sri Lanka the latest country to choose to go down this road. Earlier this month, internet users in Sri Lanka found access to sites such as such as Facebook, Instagram, Tumblr, WhatsApp and Viber were suddenly unavailable. The reason was an outbreak of ethnic violence in the centre of the country which saw its Muslim minority being targeted by the country's majority Sinhalese population. In an effort to contain the violence and stop it spreading, the Government took the decision to shut down access to all of the country's most popular social media sites.
Sri Lankan ISPs are compelled by the government to block out foreign social media sites, but you can regain access anonymously with these secure VPNs:
NordVPN – Best VPN Sri Lanka – NordVPN is the most sophisticated site unblocker in the world, offering unbreakable NordLynx encryption, automatic smart DNS functionality, obfuscation, double encryption, and so many more tools needed to circumvent government censorship.
Surfshark – For a VPN that "just works", consider Surfshark. It's available at a fraction of the standard price, and can be used to protect every one of your devices with a single subscription.
ExpressVPN – A time-tested privacy solution that offers unparalleled speeds. ExpressVPN is particularly good with bandwidth-intensive sites like Netflix.
IPVanish – Loved by thousands of users worldwide for torrenting, gaming, streaming, and VoIP calling.
VyprVPN – Hyper-secure provider with proprietary Chameleon encryption and a 100% self-owned network for greater transparency.
This sort of kneejerk political censorship is nothing new, but it is thought to be the first time it has taken place in Sri Lanka. It left many people mystified as they were far from the area where violence broke out and mostly unaware of it. The consensus seems to be that this was a massive overreaction to what most people saw as an isolated regional incident. But the government has held firm and the ban stayed in place for more than a week. With ethnic tensions still simmering across the country, many people are predicting further outbreaks of violence in the future and it is quite likely that such a ban will come back into force again. But when it does, Sri Lankans will be able to get around it pretty easily by using a VPN.
30-days money back guarantee
How can a VPN help bypass Sri Lankan website blocks?
With the whole of Sri Lanka finding itself cut off from all the most popular social media and online messaging sites (with mobile apps also not working) many panicked Sri Lankans began searching for a solution. Many quickly realized that the quickest solution was a VPN. Indeed, on the first day the online blocks were put in place, Sri Lanka recorded the highest number of VPN downloads in a single day on record. This continued for the duration of the blocks and VPN use continues to be higher than normal in Sri Lanka, with many users concerned about the blocks being put back in place at a moment's notice.

VPNs are used around the world to enable access to content that is being blocked either by governments or ISPs. They work by redirecting all of you online data down an encrypted pathway and through an external server. Because everything you do online is encrypted with a VPN, no-one, not even your own ISP, can see what you are doing online. And when your data passes through the VPNs server, your ISP can no longer see what sights you are visiting and so is unable to stop you accessing individual sites. VPNs offer servers all over the world, so when Sri Lankans want to visit social media sites blocked in their country, all they have to do is connect to a server located outside their country and they will be able to access all sites as usual.
There are more than a thousand VPNs on the market, so choosing the best one to unblock their social media accounts might be tricky for some Sri Lankans. When the social media blocks first came into place, many were opting for free VPNs, but as we explain further down this article, free VPNs are far from perfect for unblocking online content in situations like this. A premium VPN may involve a subscription, but these are usually only a couple of US$ a month and for that, they offer great value for money. The question is which one is best for unblocking social media in Sri Lanka. In evaluating this, we have considered the following core criteria:
Affordability – Sri Lanka is not the richest country in the world and users will be looking for the best possible value for money from their VPN.
Server network – Sri Lankans will need a large server network, with a good selection available in their part of the world.
Fast connection speeds – Sri Lanka does not have the most advanced internet infrastructure and a slow VPN could make connection speeds intolerable. So, the fastest possible connection speeds are important.
Strong encryption and privacy policies – There is no sign yet of reprisals for using a VPN to get around social media blocks in Sri Lanka. But users will still want to know that their connection is secure and private when doing so. Thus, you need modern encryption and a zero logging from your VPN.
No restrictions on bandwidth – To ensure there are no restrictions on how much time can be spent on social media and messaging sites
Based on these criteria, we have identified four VPN providers which we believe to be the right fit for Sri Lankans looking to access their favourite social media and online messaging services.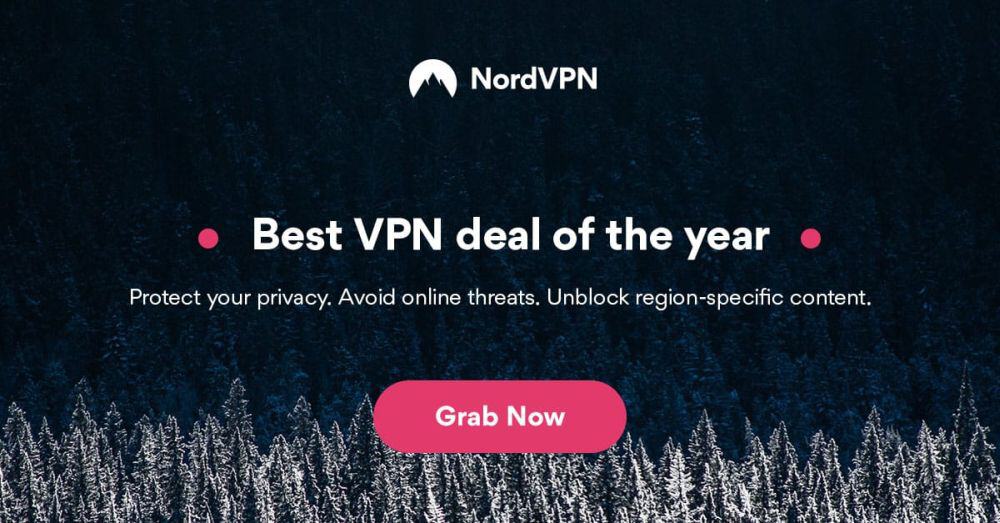 NordVPN is a well-established provider which has been investing heavily in its infrastructure in recent times. But despite this, subscription prices have remained impressively low and with our exclusive deal outlined below, you can make a huge saving on these too. New infrastructure means that NordVPN's connection speeds are now on a par with the very best available. And this is true across their huge server network, which currently consists of 5,300+ servers in 54 different countries around the world. This includes a number of servers in nearby India for faster connections.
The NordVPN encryption is impressive too, with 256-bit encryption available on OpenVPN connections as standard and 2,048-bit Diffie-Hellman keys employed. They also provide a kill switch, shared IP Addresses, their unique Double VPN server option (which reroute your internet data via two servers for extra protection) and Onion over VPN servers (which push your traffic through the TOR Network as well as a VPN for extra security). NordVPN is based in Panama, which means they are not subject to any data retention laws and that means their no user logs guarantee is 100% reliable. There are no bandwidth restrictions for any users either making NordVPN a great option for people in Sri Lanka.
Read our full NordVPN review.
Pros
Unblocks US Netflix, iPlayer, Amazon Prime and other streaming services
5,400+ servers globally
Allows multiple connections (6 devices)
Strict zero logs policy on both traffic and metadata
24/7 Live Chat.
Cons
Some servers can have average d/l speeds
They can take 30 days to process refunds.

One of the most sophisticated VPNs on the market also happens to be one of the cheapest; Surfshark is a relatively new provider that cuts the fat and offers some of the best bang for buck you'll find anywhere. It is exceptionally well-suited to unblocking restricted sites in Sri Lanka and abroad.
Surfshark offers 256-AES-GCM encryption via OpenVPN, IKEv2/IPSec, WireGuard and Shadowsocks (Windows/Android version only). Connect to over 3200 servers in 65 countries, allowing you to spoof past Sri Lankan censors and enjoy the free and open Internet. Of course, sometimes encryption alone isn't enough, which is why Surfshark also features smart DNS, obfuscation, and NoBorders anti-censorship methods on every single server. These auto-enable as needed, providing a seamless browsing experience.
Rest easy with Surfshark, with their independently vetted no-logging policy, myriad leak protections (IP/DNS/WebRTC), kill switch, and CleanWeb ad and malware blocker. So equipped, you'll never let a single data packet out unencrypted.
Pros
Break through harsh censorship to securely access social media and foreign news sites
All 800+ servers are P2P-friendly, with private DNS and obfuscation
Wide app availability on desktop, mobile, consoles, smart TVs and more
VPN home jurisdiction in British Virgin Islands is ideal for privacy
Helpful 24/7 live chat with an actual human being.
Cons
Server network is not nearly as expansive as major competitors
Relatively young VPN still has to prove itself trustworthy over the long haul.
Read our full Surfshark review.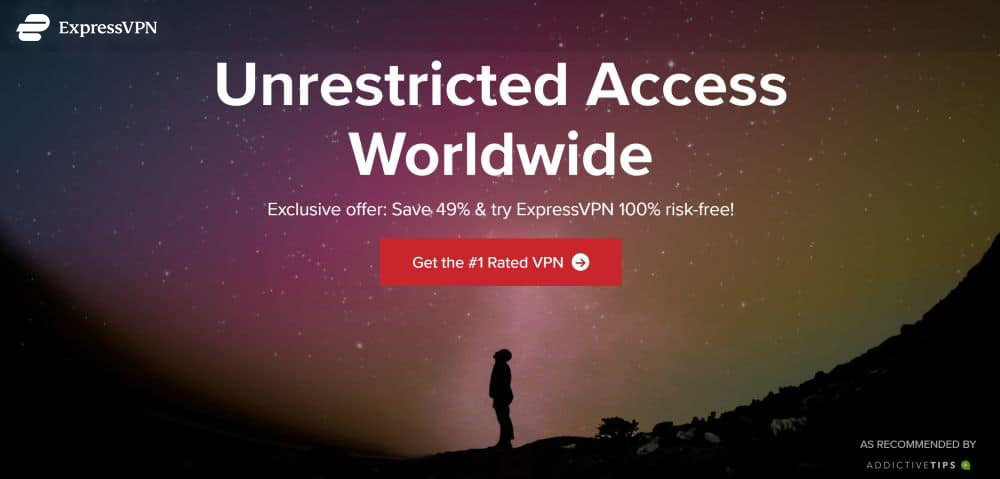 ExpressVPN is one of the more expensive VPNs out there, but it delivers incredible value in cybersecurity assurance on every cent spent. With blazing fast speeds as the service's hallmark, you'll never run into any VPN-related lag or slowdown–this can be especially crucial in areas where Internet infrastructure isn't the best, or where ISPs aggressively and unfairly throttle bandwidth. On that last point, ExpressVPN never limits your bandwidth usage on its network, nor does it discriminate on what type of data you transmit, be it VoIP, P2P, streaming, or anything else.
Your privacy is guaranteed behind iron-clad 256-bit AES encryption with a 4096-bit RSA key–that's more combinations than the most modern network of supercomputers could ever hope to crack via brute force. Speaking of networks, ExpressVPN offers over 3,000 servers in 94 countries worldwide, assuring that you'll always have a nearby node to connect to or the right country's IP to spoof. Headquartered in the British Virgin Islands, ExpressVPN's able to offer a zero-logging policy you can actually trust. Their monthly fees may be on the high side of what Sri Lankans are willing to pay, but the security and access to the free and open Internet you get in return is truly priceless.
Read our full ExpressVPN review.
Pros
SPECIAL OFFER: 3 months free (49% off - link below)
94 countries, 3,000+ servers
Very simple and easy to use
No personal information logs kept
Live chat support available.
Cons
High cost for month-to-month users.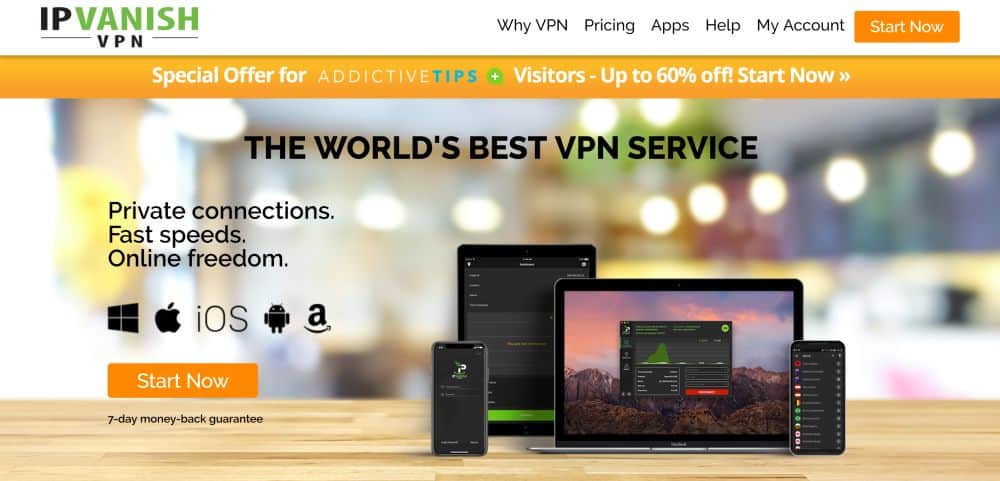 IPVanish has built its glowing reputation on the excellent security and privacy provisions they offer. Their L2TP and OpenVPN protocols employing 256-bit encryption as standard and they also employ shared IP addresses, which makes it even harder to trace your online activity back to you. With a built-in kill-switch (which will cut your internet connection automatically if your VPN connection goes down to help prevent any data leaks) also available, IPVanish is as secure as any VPN gets. Their privacy provisions are pretty robust too, with a no user logs guarantee that you can trust. They even offer a neat little feature which allows users to switch IP addresses periodically for additional privacy.
IPVanish offers superb high-speed connection which are more than sufficient for accessing all the most popular social media and online messaging services. Even sharing videos and making online calls will work without a hitch. And they have no restrictions on bandwidth which means you can use their VPN service as much as you like. Their network of servers includes more than 1,300 servers in 60+ countries around the world, with multiple servers available in neighboring India as well as other regional countries too. IPVanish is not the cheapest VPN on this list, but for the high level of service they offer, they nevertheless provide exceptional value for money.
Read our full IPVanish review.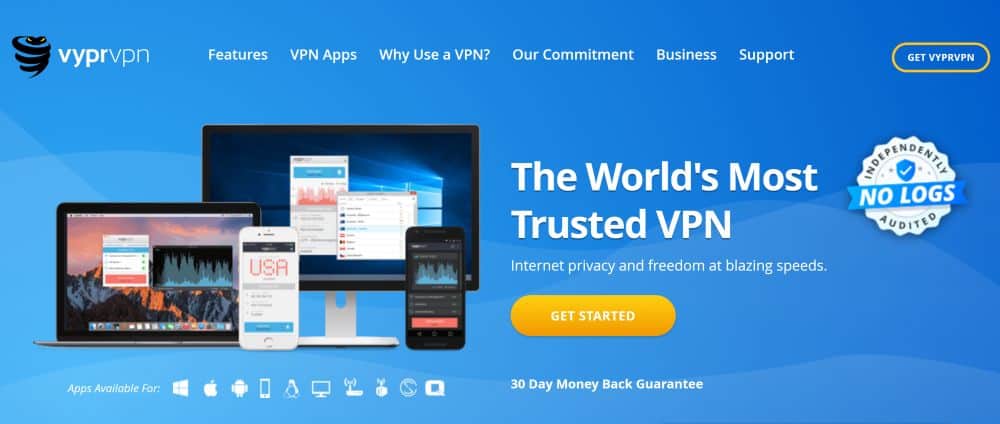 VyprVPN offers 256-bit AES encryption as standard as well as a unique extra-secure Chameleon protocol option too (though this features is only for premium subscribers). There is also offers a dependable no logs guarantee and a built-in kill switch as standard, which means that even their basic package is secure enough for most users in Sri Lanka.
The VyprVPN server network consists of more than 700 servers, including servers in India and the Maldives which would be ideal for Sri Lankan users. Their connection speeds are generally good too, although in testing we have found them to be a little variable at times. But they have no bandwidth restrictions and putting everything together, their overall VPN package represents great value for money and is definitely one Sri Lankans should consider.
Read our full VyprVPN review.
How to install a VPN
No matter which of our recommended VPNs you choose, you will still need to download and install it onto your computer or mobile device. While there may be a few subtle differences in how to do this with different providers most will use a similar method. So, while we would always suggest that you check with your chosen provider and follow their advice, here is a brief rundown of how to install a VPN onto your device:
Choose your preferred VPN provider from our recommended list and visit their website using the links on this page.
On their website, choose the subscription package which best suits your needs and then follow their onscreen instructions to sign up. Don't worry, none of the VPNs recommended on this list will cost you no more than a few US$ a month.
Once you have signed up, you will need to download the VPN software onto your device. All of our recommended providers offer dedicated apps for Windows and Mac computers as well as Android and iOS mobile devices. Most offer apps for other devices too. Choose the right software for your device and then follow the instructions to download it onto your device.
Once the VPN app has installed, open it and enter the login details you were given when you completed step 2 of this process.
This will open your app. All of our recommended VPNs allow you to get connected with a single click, but if you prefer, you can select which of their servers you want to connect to or otherwise customize their service to suit your needs.
Why Sri Lankans shouldn't opt for free VPN services
In the wake of the social media blocks, Sri Lanka saw the highest number of VPN downloads in a single day on record. However, many of these were people searching for and downloading free VPN services. This is understandable given that many people in Sri Lanka are not wealthy and could be put off by the subscription charges for premium VPNs. But there are a number of compelling reasons why it is highly advisable for them to choose a premium provider if they can possible afford it.
Running a VPN is not cheap and even free VPNs have to make money somehow. There are two common ways that most do this. Some sell advertising, which means that their users are frequently bombarded with pop-ups and other annoying advertising features. And the other is by selling user data to third parties. Given that the purpose of using a VPN is to protect user privacy, this type of free VPN rather defeats that purpose.
But there is another risk from using free VPNs in situation like the recent online blocks in Sri Lanka, as the Sri Lankan authorities themselves have warned. In the middle of the blocks, the Sri Lankan Computer Emergency Readiness Team (SLCERT) warned citizens that a number of hackers had released fake apps and websites to try and fool people into signing up for fake VPNs which would harvest personal data without offering any real protection. These bogus VPNs are a very real issue and one that tends to affect free VPN providers a lot more than premium providers which offer a much higher level of security.
What has happened in Sri Lanka?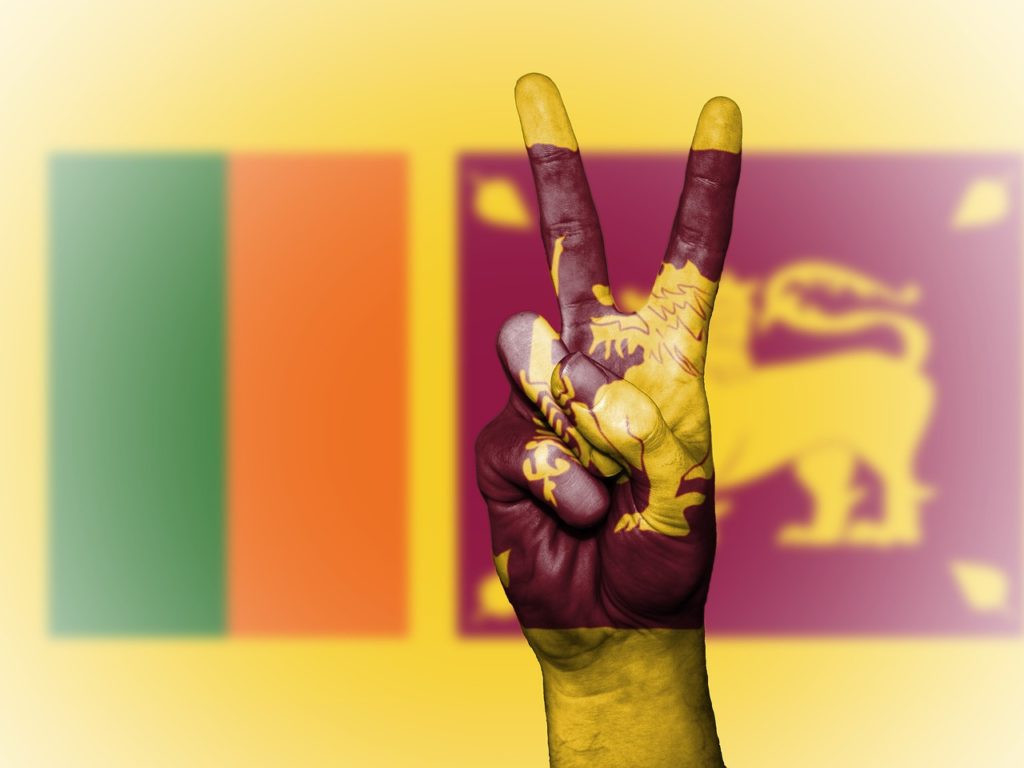 Earlier this month, Sri Lankans suddenly found that many of the most popular social media and online services used by people across the country suddenly became unavailable. Initial confusion quickly turned to anger and frustration which it was revealed that these blocks had been put in place by the Sri Lankan government. They had taken this step in response to an outbreak of violence in the centre of the country which they feared could spread nationwide.
The violence occurred in and around the city of Kandy, where it appears that long-simmering tensions between the country's majority Sinhalese ethnic group and its minority Muslim population had spilt over. The area around Kandy saw Muslims being attacked and their homes and businesses being burnt. There were several reported fatalities and many more injuries. In an attempt to quell the situation, the Sri Lankan government declared a state of emergency and one of the emergency measures it took was to block access to all the major popular social media sites.
Why did Sri Lanka block social media sites?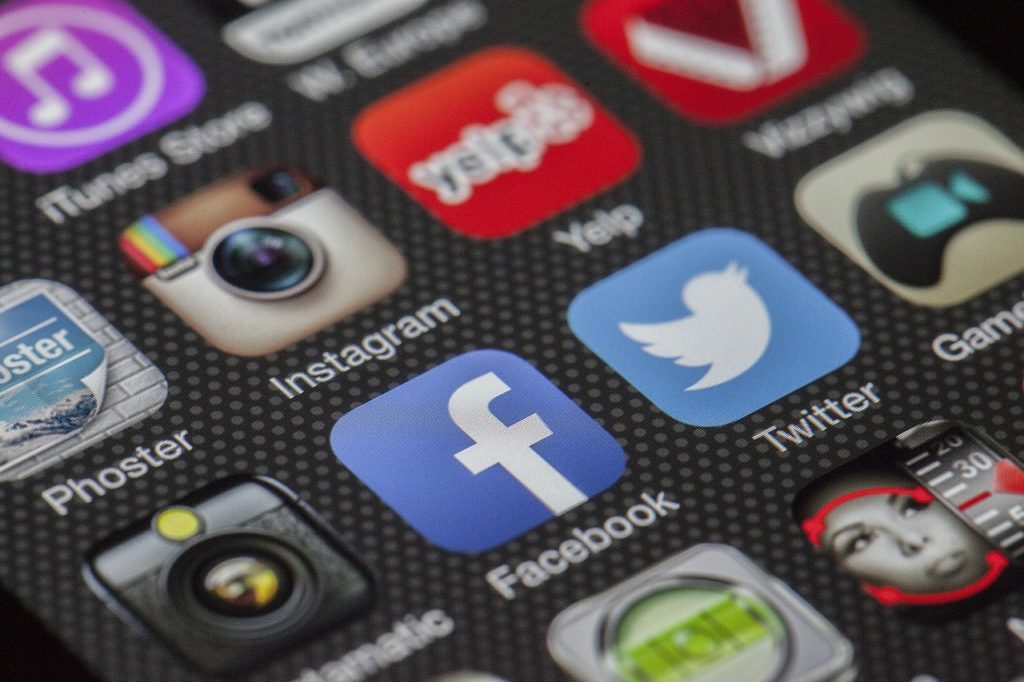 The Sri Lankan authorities claimed that social media was being used to spread false rumours about ethnic unrest which it claimed were likely to exacerbate the situation. However, given that the violence remained confined to one region, it seemed a big overreaction to many. Sri Lanka has a long history of ethnic unrest, with local Tamil separatists waging a 26-year civil war, which was only finally ended in 2009, in controversial circumstances amid widespread accusations of human rights abuses. In that situation, it is understandable for the government to be cautious, but to target online services still appears excessive.
Many Sri Lankans rely on social media and online messaging services communicate with friends and family across the country and overseas. They are also commonly used for business purposes too. Despite government assurances that the blocks were only temporary, they remained in place for many days and there were reports of other online restrictions too. There were apparent full internet blackouts in some parts of the country, while others reported severe bandwidth throttling, which means connections speeds were significantly slowed down. However, many Sri Lankans were shrewd enough to realise that a VPN would help them get around many of these problems, which is why the country quickly saw unprecedented demand for VPN services.
Conclusion
The Sri Lankan authorities have shown this month how quickly and willingly they can remove access to the social media and online messaging services that their people rely on. Sri Lankan people will therefore be extremely wary of them taking such measures again. Fortunately, by using a VPN, they have a simple and effective way of getting around such bans. As we have discussed, they would be best advised not to use a free VPN unless they really cannot afford a premium service. But at just a few US dollars a month, even the very best premium VPN services offer great value for money and the perfect solution to Sri Lankan internet users.
Were you affected by the Sri Lankan social media blocks? Did you successfully use a VPN to get around them? How helpful did you find a VPN? We always like to hear the thoughts and opinions of all our users, so why not share them with us using the comment box below.