How Many Devices Can Use Netflix?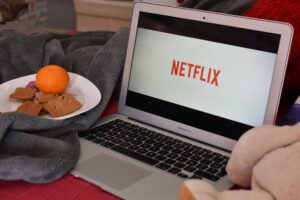 Netflix is one of the most popular video-on-demand streaming platforms that offers a wider selection of movies, TV shows, documentaries, and original series than most of its competitors. It comes with a massive library of refreshed content that can be easily accessed across different devices. What makes Netflix even more special over other such services is that you get to enjoy commercial-free shows. You also get a 30-day free trial to get insight into the streaming service, and it totally depends on you whether you want to continue with the service or not.
In addition to all of these amazing options and features, you can also share your account with other people. So how many devices can use Netflix at the same time?
How Many Users Can You Use One Netflix Account?
Netflix allows subscribers to have up to six devices registered at a time to stream movies and shows. This is convenient as every member of your family can have their own profile with their individual viewing history and recommendations while being able to watch shows and movies on a dedicated device.
How Many Devices Can Be Used To Stream Netflix at One Time?
While users can create up to five profiles, it does not mean that every user can stream videos simultaneously. Depending on your subscription plan, you might only be able to watch Netflix on two of the registered devices at one time.
The package provided by Netflix and the number of devices you can use at one time is given below:
The basic Netflix plan costs around $8.99 per month and only allows you to use one device at a time.
The standard plan costs $13.99 a month where you can stream on two devices at the same time.
The premium plan costs $17.99 per month where you can stream videos on four devices at a time.
Standard Plan Benefits
The standard Netflix streaming account allows two simultaneous streams from your six enabled devices. This means that two people can watch a TV show or a movie on Netflix at the same time, sharing a single account on different devices and in different locations around the world. For instance, if a student living at some other place and his parents share the same account, then they can both watch different things at the same time. However, if both parents want to watch different shows simultaneously while their child is using the account, then switching to a premium plan is beneficial.
Watching with Premium Plan
The premium plan allows you to watch Netflix on six different devices, with four people watching at the same time. However, according to the terms of service of Netflix, the main account holder is accountable for the actions of everyone who uses the account.
Is Sharing Your Netflix Password a Good Idea?
Netflix password sharing is a hot topic lately. Netflix does not restrict your account based on IP address, however, local laws may do so. Sharing Netflix passwords is pretty common and even the CEO of Netflix has stated that password sharing is a good thing. However, we recommend that you share your Netflix password only with your family members or trusted friends and not anyone else.