We are reader supported and may earn a commission when you buy through links on our site.
Learn more
ExpressVPN China: Does this VPN work in 2021?
If you're looking for a VPN to break through China's Great Firewall, you might be wondering if ExpressVPN is still up to the task. Below, we update you on the game of cat and mouse Chinese censors play with western VPNs, and see whether ExpressVPN can still unblock the free and open Internet inside of China.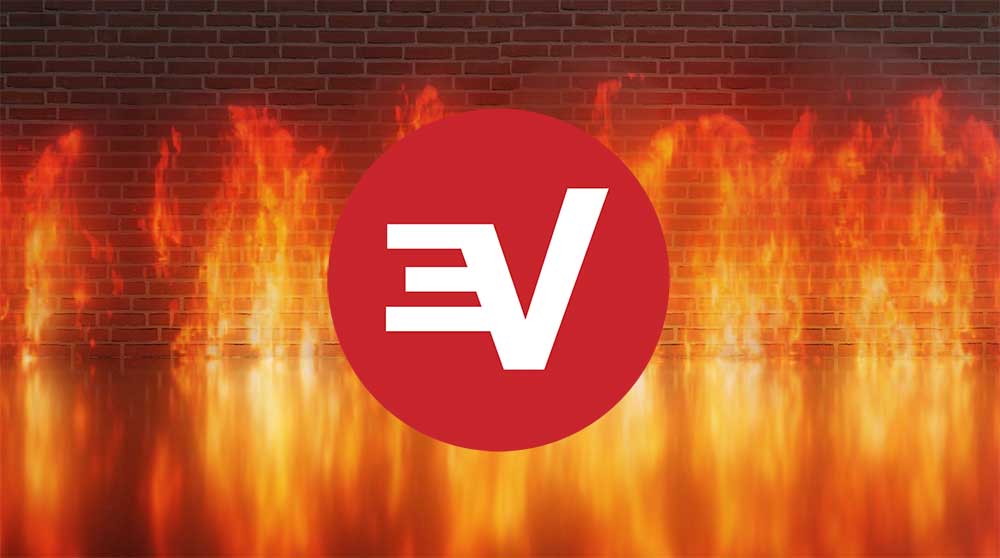 In 2018, China did what they said they would – crackdown on VPN use. While still not explicitly illegal (at least not to private citizens), a lot of VPN providers got hit hard.
Even ExpressVPN users were shaken in October when they lost the ability to get through the Great Firewall for a bit. But while other providers haven't recovered, ExpressVPN did – so how do they do it? How does ExpressVPN still work in China when so many other providers have fallen away?
Today we're going to show you as much as possible how ExpressVPN does it – and how you can use them when you're in China. We'll discuss ExpressVPN's China status, online censorship of the Great Firewall and some tips for operating ExpressVPN while you're behind it.
30-days money back guarantee
ExpressVPN China Status: This VPN WORKS!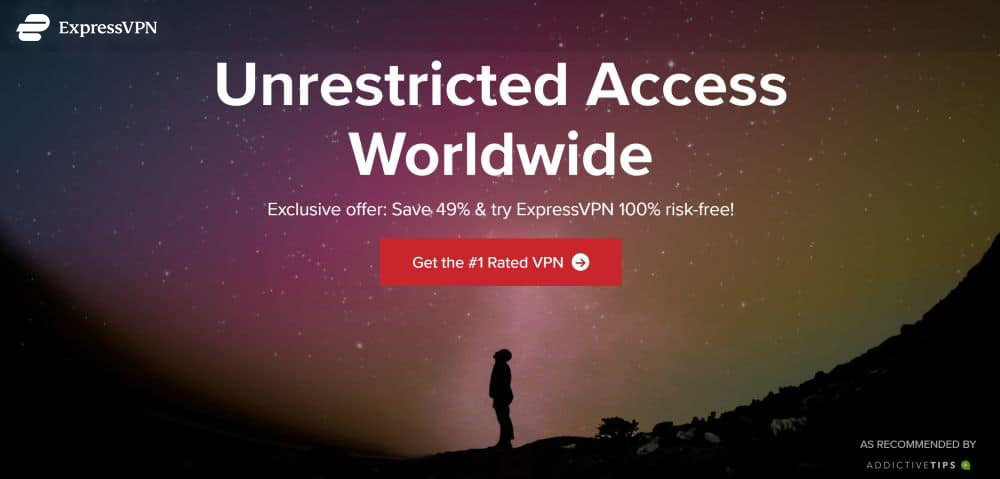 First, let's do a quick review of some of our favorite features of ExpressVPN. With over 3,000 servers in 94 countries, ExpressVPN has a big, established network.
Despite being located in the British Virgin Islands, ExpressVPN are firmly outside of U.K. jurisdiction, and therefore exempt from the major surveillance agreements between countries – so no worries about anyone coming knocking for your information. And even if they could request anything from ExpressVPN, there'd be nothing to show that can trace back to you – the provider doesn't keep any logs on traffic, DNS requests, IP addresses, or browsing history.
ExpressVPN is also one of the fastest providers on the market, giving you buffer-free streaming, fast download times, and seamless browsing. And they manage to do this – and remain lightweight — in spite of military-grade, 256-bit AES encryption that keeps your data secure and private. ExpressVPN has proven itself time and again as one of the few VPNs that can reliably punch through China's Great Firewall – and even when they've been knocked down, have quickly overcome the problem and returned service to their many customers.
Learn more about the best VPNs for China in our full ExpressVPN review.
Pros
Unblocking Netflix, iPlayer, Hulu, Amazon Prime
Super fast, reliable connection
Secure encryption & VPN protocols
No logging policy well enforced
Great customer service via chat.
Cons
Power-users configuration options.
Why the Internet and VPNs are so heavily censored in China?
Political opinions aside, China's restrictions are supposed to protect its citizens from content that could corrupt, divide, or incite hatred – in theory. The thing is, all content on the web is open to interpretation – and in China, only the government gets to decide what content falls under which category. So, Chinese political opponents, people with differing opinions, western media – all wind up being silenced.
Going with this, it doesn't help that Chinese legislation – the Computer Information Network and Internet Security, Protection, and Management Regulations of 1977 – is worded so vaguely as to essentially give the government unlimited methods to censor content.
Anything that could be critical of the Chinese government or an important personage – even an unbiased article – could easily be found guilty of numerous offenses, not least of which include "inciting division", "injuring the reputation of state organs", "activities against the constitution", etc.
Even discussing celebrity news can be considered a crime. As such, many services – especially western sites and apps – have been blocked. Just a few:
Social media – Twitter, Facebook, Instagram, etc.
Messaging – WhatsApp, Gmail, Slack, Telegram
Search engines – Google, Yahoo, more
News Sites – The Guardian, BBC, NYTimes
VPN and proxy-related sites – tutorials and configuration guides
Information sites – Wikipedia, Quora
China has a long history of VPN-blocking. While internet censorship is nothing new – most countries block access to illegal content, for instance – China's restrictions are on another scale.
As many as 10,000 or more sites have been reported as blocked, including social media sites and messaging apps like Facebook, Twitter, Instagram, and WhatsApp. This makes it hard for far-flung family members and friends to keep in touch; plus, with dissenting opinions quickly crushed, and most western sites blocked, very little unbiased news of the outside world reaches China's interior.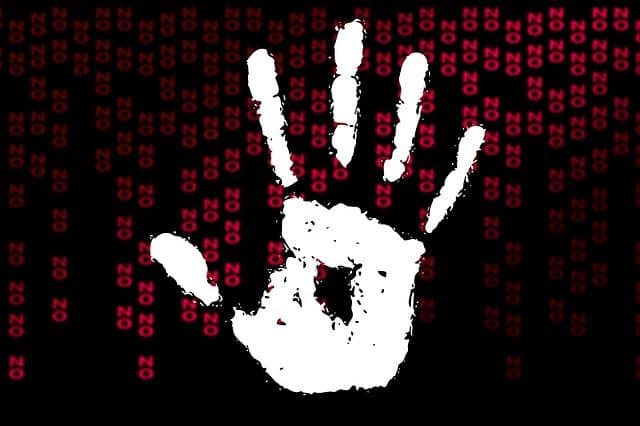 Accordingly, many individuals turned to VPNs – even corporations. In the latter case, it's a necessity, so the Chinese government allows certain VPN services to operate within its borders – but these are controlled by the government, who can see any and all information that passes through. Off-shore VPNs (like ExpressVPN, NordVPN, and others) are not illegal for use by citizens (yet), but few are capable of getting through China's sophisticated firewall.
RELATED: Does ExpressVPN Work with Torrents? We Tested and Reviewed the VPN for 2020
How does ExpressVPN work and access blocked Chinese content?
We're not going to sit here and claim that ExpressVPN is perfect and works in China 100% of the time. In fact, in October of 2018, a big attack was launched against VPNs that knocked out many of the few services capable of operating to begin with – including ExpressVPN.
Many providers might have done nothing and waited it out; ExpressVPN, however quickly acknowledged what had happened. They sent an email out to their users mentioning the disruption and including a link to download the latest software updates. With those updates, released shortly after the disruption, many users were able to quickly use ExpressVPN in China once more.
One reason ExpressVPN is able to consistently unblock the internet for Chinese users is just that – rapid acknowledgment, followed by quickly getting to work on updates that will resolve the issue. Another reason is that ExpressVPN doesn't have any servers in mainland China. This means it doesn't fall under any Chinese data retention legislation – so China isn't privy to ExpressVPN's (nonexistent) user logs. That also makes it harder for their hardware to contain any bugs from Chinese-government operatives.
How to Use ExpressVPN in China to bypass China's Great Firewall and its Restrictions
One of the great things about ExpressVPN is that there are no additional steps or hoops to jump through for connecting in China. All you need to do is pick your preferred server – like normal – and you should soon be browsing the web freely and securely. That said, some servers work better than others. As some general guidelines, stick with servers that are in nearby cities and countries, like Hong Kong, Japan, Vietnam, Taiwan, Thailand, and South Korea. More specifically, these servers are proving (at the time of writing) to be the better choices as of writing:
Hong Kong – 4
Taiwan – 1
Singapore – Jurong
Japan – Tokyo
USA – Los Angeles – 3
USA – San Francisco
USA – Seattle
UK – East London
But it's also a good idea to register, download, and install ExpressVPN before you enter China. There are mirror sites and other ways you can get around this if you're already located within China, but the easiest method is to do so ahead of time. To do that:
Visit ExpressVPN's website through our special link. Then, click the banner at the top advertising the discount. You'll be taken to the "plans" page. Select a plan, then provide the requested information. Once you've filled everything out and completed sign-up, you'll receive an email from ExpressVPN.
Go to the email you provided. The email from ExpressVPN will be entitled "Welcome Email." Inside, there will be a link to download the application. Click through the link to be automatically logged in, then download and install the ExpressVPN app.
Once you've successfully downloaded and installed the app, launch it. You'll be automatically logged in and the app will connect you to the fastest available server. If you need or want to change that, just open the server list, search for, and select your preferred server.
Because China monitors its residents' online activity closely, when you connect with ExpressVPN for the first time in China, we suggest you take some additional steps.
First, make sure that ExpressVPN automatically connects your device whenever it's turned on. It's easy to do this: visit the main page, then click the menu icon (3 lines) in the top left, and choose "Options." Select the "General" tab and enable the first 2 options you see. These ensure you're never browsing without protection. If you're on a desktop version of the app, you can also enable the kill switch – this will disconnect you instantly in the case of an accidental VPN-connection drop.
This done, move over to the "Advanced" tab and click the boxes for IPv6 protection and DNS protection, then click "OK." These will ensure that you don't have any leaks of your real IP address or DNS address. That done, you're good to go.
What to do if/when ExpressVPN is blocked in China
As we mentioned earlier, ExpressVPN has been blocked by the Chinese government before. They're good at getting up-and-running again, but even so, there are things you can try out before giving up:
Change ExpressVPN servers
This is the simplest and most instinctive reaction – just try changing servers. Something could've changed and your usual server may have been detected and blocked. Try a different one, then another one. ExpressVPN offers over 2,000 options, so a little persistence can go a long way.
Change protocols, then connect
ExpressVPN offers multiple encryption protocols. UDP via OpenVPN is the default option, but it can be detected by packet inspection. The SSTP protocol uses port 433 by default, so it's great for beating hardcore blocks like China's. Blocking port 433 would disrupt the entire internet, rendering every website that uses HTTPS inaccessible – so it's unlikely China would block all traffic there. You can also try L2TP/IPSec, which can work at times.
Contact Free ExpressVPN Support
If you try these things and they don't work, chances are you'll soon get an email from ExpressVPN mentioning a blanket disruption. But in the meantime, give the ExpressVPN support team a call/email or contact them on live chat.
They may have ideas for you, or at the very least, more information on when you can expect to have service again.
RELATED: China Extends Messaging App Block To WhatsApp
Wrapping up our review of ExpressVPN access in China
While in other countries, logging into Facebook, Gmail, or your Twitter account may just be a regular part of your day – not so in China. And although VPNs are excellent tools for bypassing censorships and geoblocks, most do not work on the other side of the Great Firewall.
ExpressVPN however, has proven itself time and again as being able to punch through. Despite brief outages in service in China, ExpressVPN does still work in China, and they do it through a combination of tenacity and vigorous, continual efforts to keep the internet wide open.
Have you used ExpressVPN to access blocked content in China?
Did it work for you? Did you have to take any special measures? Tell us your story in the comments section below.