We are reader supported and may earn a commission when you buy through links on our site.
Learn more
How to access MelOn outside Korea with a VPN
Yes, you can unblock and watch MelOn abroad, but you'll need the right VPN to get you a South Korean IP address first. Fortunately, there are several great providers which not only have servers in the country, but offer the right balance of privacy and performance to ensure smooth, uninterrupted streams no matter where you are in the world.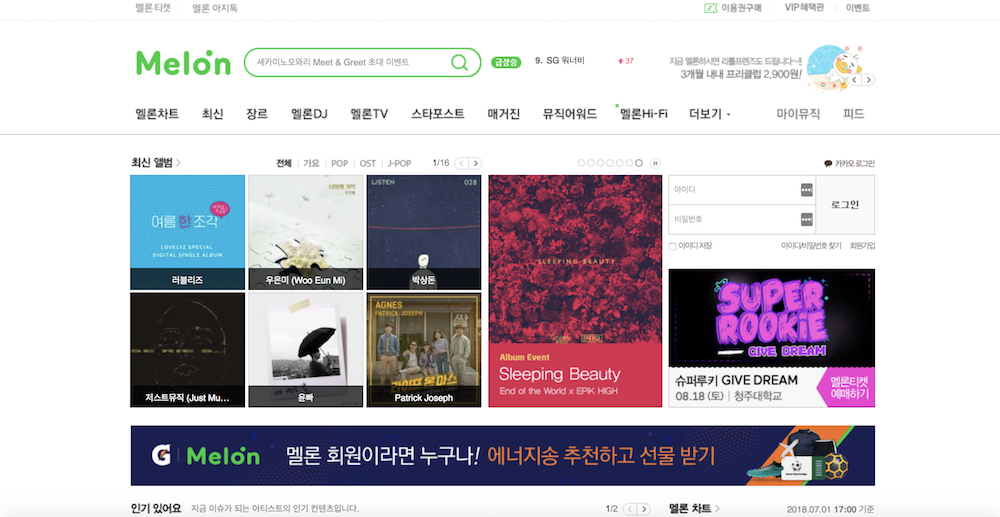 Korean music is enjoying global interest at the moment. After the worldwide success of Psy's Gangnam Style a few years back, countries outside South Korea and south-east Asia seem to have finally woken up to the huge and exciting pop music industry that Korea has developed since the 1980's. Its success peaked just a few weeks ago, when Korean boyband sensations BTS, also known as the Bangtan Boys, became the first ever Korean group to top the Billboard album charts in the USA.
Despite this new level of international recognition, it can be quite hard to find new Korean pop music outside of south-east Asia. Which is why there has been growing overseas interest in accessing the Korean streaming service MelOn. Both East Asian ex-pats and overseas listeners are keen to hear more than just the handful of K-pop songs that are charting outside the region. But unfortunately for them, MelOn is only available for listeners in South Korea.
Pretend to be in S. Korea and unblock MelOn abroad with these VPNs:
NordVPN – Best for Streaming Sites – If you're looking for ample South Korean connections to spoof a local IP and unblock MelOn, look no further than NordVPN's ginormous network.
Surfshark – No specialty servers, they all just work to unblock streaming sites anywhere in the world.
ExpressVPN – Maximize your streaming fidelity with one of the fastest VPN networks in the business.
CyberGhost – A reliable standby which can do just about anything.
However, with a VPN, it is possible to access everything that MelOn has to offer and get your K-Pop fix no matter where in the world you are. And in this article, we are going to tell you everything you need to know about how to access MelOn outside Korea, including which are the best VPNs for the job.
30-days money back guarantee
Use a VPN to access MelOn outside Korea
If you have ever tried to listen to something on MelOn outside Korea, you will know that you need to download the MelOn app from a Korean app store first. Even if you have managed to do that, you will still find that their content is not available to listen to outside Korea. Why is this?
MelOn employs a technique known as geo-blocking to stop users from outside Korea being able to access their service. It works by reading your unique IP address to see where you are based and then refusing access if this tells them you are not in Korea. However, it is possible to fool the MelOn servers into thinking that you are in Korea even when you aren't. To do this, you need to use a VPN.
A VPN is an online security and privacy tool which redirects all of your internet data through an external server. When your data passes through this server, it is tagged with the IP address of that server rather than your own. Most VPNs offers servers located all over the world, so if you choose a server which is in Korea, your data is tagged with a Korean IP Address. This means that MelOn will think you are in Korea even if you aren't and you will, therefore, be able to listen to all of their content. Having a Korean IP Address also makes it much easier to redirect to a Korean app store to download their app too.
Using a VPN to access MelOn is a really straightforward process. All you have to do is follow these four simple steps:
Sign up for a VPN.
Download the VPN app onto your chosen device.
Log-in and connect to a server located in Korea.
Visit the MelOn website to download their app and start listening to all the K-Pop you like.
There is nothing more to it than that. The only hard part is deciding which VPN to use. But we are here to help you with that difficult decision.
Picking the right VPN provider
Choosing the best VPN to access MelOn overseas is tricky. There are a lot of VPNs on the market and all make some claim to be the best around. But not every one is suitable to use with MelOn. Some have limits on the amount of data you can use, while others may slow up your internet too much and affect the quality of your music streams.
So, when looking to choose the right VPN to use with MelOn, there are a number of basic criteria you need it to offer. And in our testing, we have applied the following:
Korean servers available – MelOn is a Korean streaming service, so you need a VPN which offers servers located in South Korea.
Fast Connection Speeds – Whether you plan to stream audio or visual content on MelOn, you will need a VPN which offers the fastest possible connection speeds to ensure that your music is not interrupted by buffering or other connection issues.
No bandwidth restrictions – Some VPNs have limits on data which and streaming can be very data intensive. So, if you want to listen to plenty of K-Pop on MelOn, you will need to find a VPN with unlimited downloads.
Encryption strength and security–The best VPNs offer strong encryption to keep user data safe when streaming music on MelOn.
Effectiveness of privacy policies – MelOn doesn't like people getting around its geo-blocking, so it is important that your online activities are kept private when using their service. The best VPNs have a guaranteed no user logs policy which means they keep no record whatsoever of what you are doing online.
Best VPNs to access MelOn outside Korea
If you're ready to get a VPN but dreading the market research, we've got you covered. The list below contains the best VPNs for unblocking South Korean content like MelOn from abroad: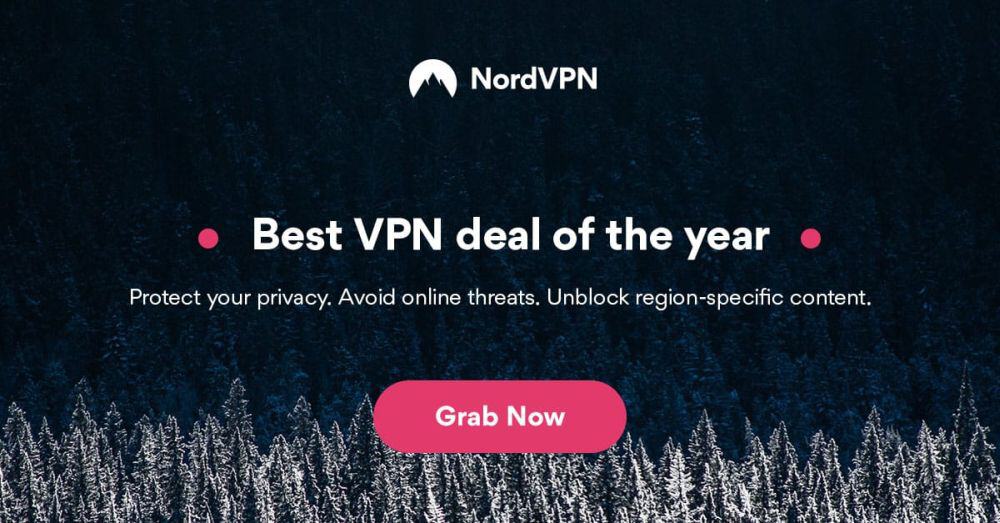 NordVPN is priced at a much more affordable level than ExpressVPN, especially if you opt for their new three-year subscription deal. But these lower prices don't mean you have to compromise on service because NordVPN is another terrific VPN which is ideal for online streaming. Recent infrastructure investments mean their sizable server network is now made up largely of super-fast servers perfect for streaming. And it consists of 5,500 servers in 59 countries, including plenty in South Korea.
NordVPN offers top-level security provisions, including 256-bit encryption on all OpenVPN connections as well as one of the biggest ranges of additional security features on any VPN service. They retain absolutely no user data, meaning your privacy is assured too and there is also no limit on the amount of data every customer can use. With a great range of user-friendly apps, you can also use NordVPN to stream MelOn content from almost every device too, meaning that despite its low prices, NordVPN still ticks all the boxes for K-pop fans.
Read our full NordVPN review.
Pros
Unblocks American Netflix
5,400+ servers globally
No IP/DNS leaks found
Extra-secure Double VPN for data encryption
24/7 Customer Service.
Cons
Can't specify City or Province in App.

Surfshark has a few things really going for it as a streaming VPN. First, there's no hassling with arcane encryption settings; nor searching for specific servers which may or may not be within 10,000 miles of where you live. Instead, every South Korean Surfshark server just works to unblock MelON, Netflix, or whatever else you want to watch.
Secondly, there's zero limits on how you use Surfshark. That means no bandwidth restrictions, server switching quota, and best of all: unlimited simultaneous connections. That means you can protect every device you own with just a single subscription–how's that for value?
Of course, you want your streams to be fast; Surfshark only uses the most sophisticated encryption protocols to optimize performance. You can choose between OpenVPN, IKEv2/IPSec, or the cutting edge WireGuard for full-throttle, buffer-free streaming. It all ties together with unbeatable 256-AES-GCM cryptography, backed by one of the industry's best logging policies.
Pros
Every server optimized for unblocking Netflix, BBC iPlayer, Hulu, and more
Unblock Netflix on any server, no more picking and choosing
Zero restrictions on simultaneous connections, apps available on every major device
VPN home jurisdiction in British Virgin Islands is ideal for privacy
Responsive customer support available 24/7.
Cons
Growing network doesn't have same coverage as more mature VPNs
Apps may be too simplistic for power users.
Read our full Surfshark review.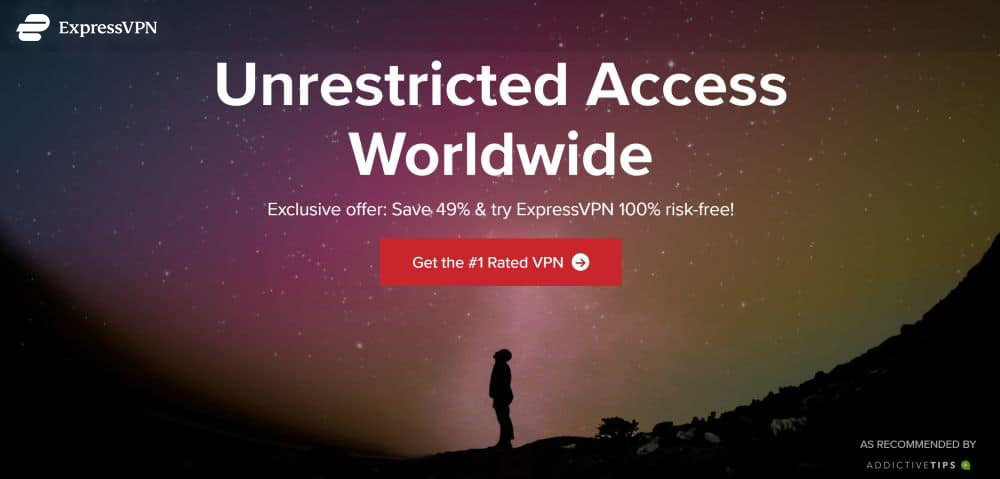 ExpressVPN has a first-rate reputation and is an ideal VPN for almost any online streaming, including MelOn. This is thanks in no small part to their super-fast connection speeds. These are available across their entire server network, which is a big one, consisting of more than 3,000+ servers in 94 countries worldwide. For K-pop fans, there are a good selection of Korean server available. ExpressVPN also offers excellent security and privacy protections too. They use 256-bit encryption as standard for all customers and also a trustworthy no-logging policy.
Crucially, there are no restrictions on data usage for any ExpressVPN customers either, which leaves you free to stream as much K-Pop on MelOn as you like. And with a wide range of user-friendly apps, you can also use ExpressVPN to access MelOn from almost any device too. If there is one downside to ExpressVPN, it is that the price is a little steeper than some of its rivals. But they easily justify that price with outstanding and reliable performance.
Read our full ExpressVPN review.
Pros
Unblocks US Netflix
Fast serves with minimal speed loss
OpenVPN, IPSec & IKEv2 Encryption
Keeps no logs of personal data
24/7 Chat Support.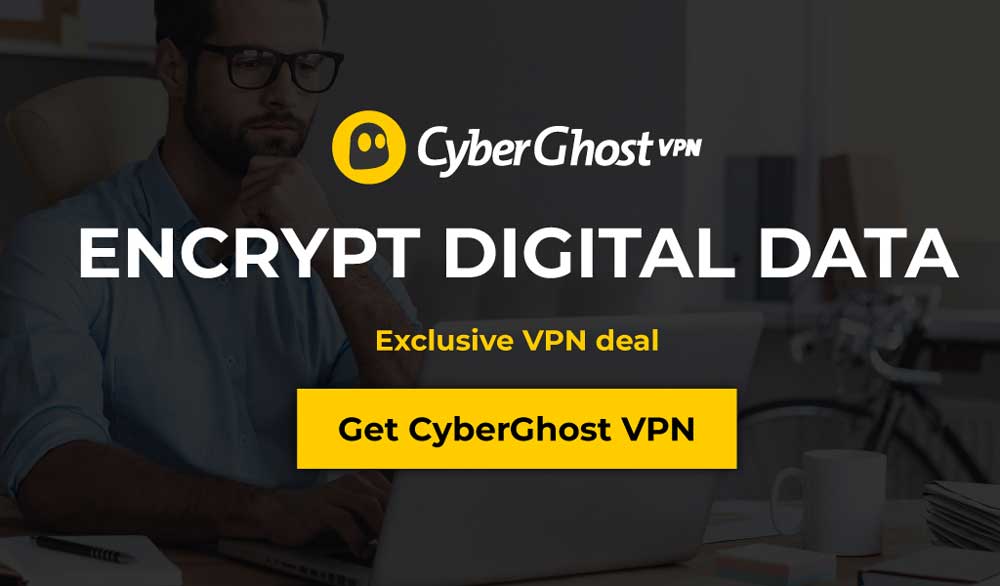 For a simple and user-friendly VPN, look no further than CyberGhost. Their fun VPN offers a great range of well-designed, user-friendly apps which can be deployed on almost every device and are so simple that even a complete novice can use them. Just click on "unblock streaming" and then choose a server in Korea. CyberGhost will do everything else for you.
While CyberGhost is simple to use, it still offers strong security and privacy protections. This includes 256-bit encryption across all connections and a reliable no logging policy. Their large server network is made up of more than 5,900 servers in 90 countries, including several in South Korea. And they also have no data restrictions, which means you can stream as much music on MelOn as you like, no matter where you are.
Read our full CyberGhost review.
Pros
Unblocks US Netflix in web browser
Great user experience and easy installation
Jurisdiction in Romania
Strict no logging
45-days money back guarantee.
Cons
Some streaming sites cannot be unblocked.
What is MelOn?
MelOn is the biggest online streaming and music download site in South Korea with more than 28 million active subscribers. That's more than 50% of the country's total population! The site, which is owned by SK Telecom and currently operated by Kakao M charges a monthly subscription for access to its content. In exchange for this, users are able to stream and download audio and video content from all of the biggest names in Korean Pop Music, as well as many other artists from south-east Asia and beyond. They can also create custom ringtones for smartphones using their favorite songs.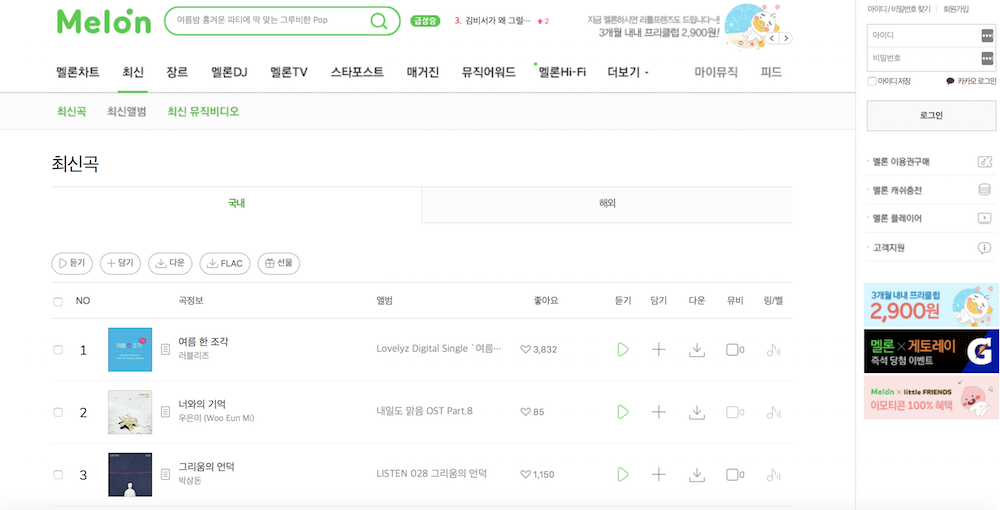 Unsurprisingly given its subscriber numbers, MelOn is a big corporate player in South Korea. It is one of the most influential entities in the K-Pop industry and is also regularly ranked towards the top of Korean Power Brand indexes. It sponsors many popular music TV shows in South Korea and in 2009 launched its own Awards ceremony, the MelOn Music Awards, which has become one of the biggest in south-east Asia, offering awards for all different genres of music, with a focus on K-Pop. To become successful in the highly competitive K-Pop industry, it is almost essential to get your songs popular on MelOn first.
What can I listen to or watch on MelOn?
MelOn is aimed exclusively at the South Korean domestic music scene, so it is no surprise that K-Pop is the dominant genre on their service, with groups like BTS extremely prominent. This is their USP however, and the reason why so many people in South Korea use the service, and so many people from outside the country want to. But it is not the only genre to be found on the service. You can also stream Rap, Hip-Hop, Rock, Indie, Dance, Electronic, and much more.
How to unblock SoundCloud anywhere
While the majority of the artists featuring on MelOn are from South Korea, there is also no shortage of Japanese, Chinese, and Taiwanese singers and groups as well as artists from elsewhere in the world too. You can stream the latest hits or older albums and singles from all these artists or download them onto your device to listen to later. You can also stream or download music videos too, with a huge library of current and older videos available for every user.
What devices can I use MelOn on?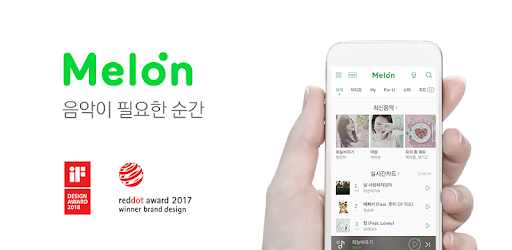 The MelOn service is only available to use via their website or their mobile apps, which are available for all iOS and Android devices. To download these apps, you will need to enter the Korean Apple App Store or Google Play Store, but switching your location to do this is a pretty simple process. Both apps are well designed and easy to use but are only available in Korean, so it may take a bit of playing around or online searching to get to grips with how to navigate around unless you are a Korean speaker.
To use the MelOn app on either device, you will first need to set up a MelOn account. This is again a pretty simple process provided you can speak Korean. If you don't, here is a simple step-by-step guide to help you get on your way:
Download and Open the MelOn app and then click on the 'nine-squared' box located in the bottom right of the screen.
Click on 회원가입to create an account.
Click on 이메일인증가입 to register using an email.
On the following screen, enter your email into the top box and your preferred username into the bottom one.
Check the 전체동의 box below the text and then click 다음단계.
MelOn will then send you a confirmation email which contains a verification number. Copy this from the email and on the next page, paste that number into the top box.
Below that, you will need to enter an ID, which must be between 6 and 30 characters in length, a Password between 8 and 20 characters, and a Nickname, between 2 and 15 characters. Each box should show a green tick if you entered a valid choice.
Then click 기입완료 to complete your registration.
A confirmation page will then appear and you need to click on the box marked 확인 to confirm.
On the next page, enter your Melon ID and Password, and you should now have entered your account.
Once you have set up your account, you will need to purchase a streaming pass to listen to or watch content on MelOn. This is also a pretty easy process:
Open the MelOn app and click on 이용권 which you will see in the top right of the screen.
The next page will list the available packages, so choose the one which best suits your needs. We recommend i-MP3 플러스 which gives you infinite streaming for 30-days as well as 30 song downloads too.
You will then need to enter your Apple ID Password.
You will then be prompted to click Buy to confirm you in-app purchase.
You will receive notification that your purchase has been completed, click OK and then return to the MelOn app and you should be able to use their service.
You can check your pass status and information in the MelOn app by clicking on the 'nine-squared' box in the bottom right of the screen, then clicking on 내정보 next to your ID. Details of your pass will be shown in the page that opens.
Conclusion
K-Pop has been a big deal in Korea and south-east Asia for a long time. And in more recent time, it has begun to have a much wider international impact too. For fans of K-Pop, MelOn is the default online streaming service to use. It counts more than 50% of the Korean population as subscribers, but annoyingly for Korean ex-pats and fans of K-Pop overseas, it is not available outside the country. However, with a VPN, you can get around these restrictions and access MelOn no matter where in the world you are. In this article, we have explained how to do that, which VPNs are the best ones to use, and even given you a short guide to help get MelOn up and running if you can't read Korean.
Are you a fan of Psy, BTS, or any of the other K-Pop artists that are quickly becoming global megastars? Do you want to hear more K-Pop and get into one of the world's fastest-growing music scenes? Have you tried using MelOn only to find the service blocked because you are overseas? Which VPN did you use to unblock it? Was this guide helpful for you in getting MelOn up and running? Is there any useful information we have missed out? Which K-Pop artists do you recommend our readers listen too on MelOn? We always welcome the thoughts and opinions of all our readers, so why not share yours with us using the comment box below?