We are reader supported and may earn a commission when you buy through links on our site.
Learn more
Access Betting Websites Abroad with a VPN: Is it Safe and Legal?
Today, we'll show you everything you need to know to unblock betting sites from anywhere in the world. After all, it can be frustrating if you travel to a country where your favorite gambling site is blocked. Just follow our step by step instructions on choosing and using a VPN to access betting sites abroad.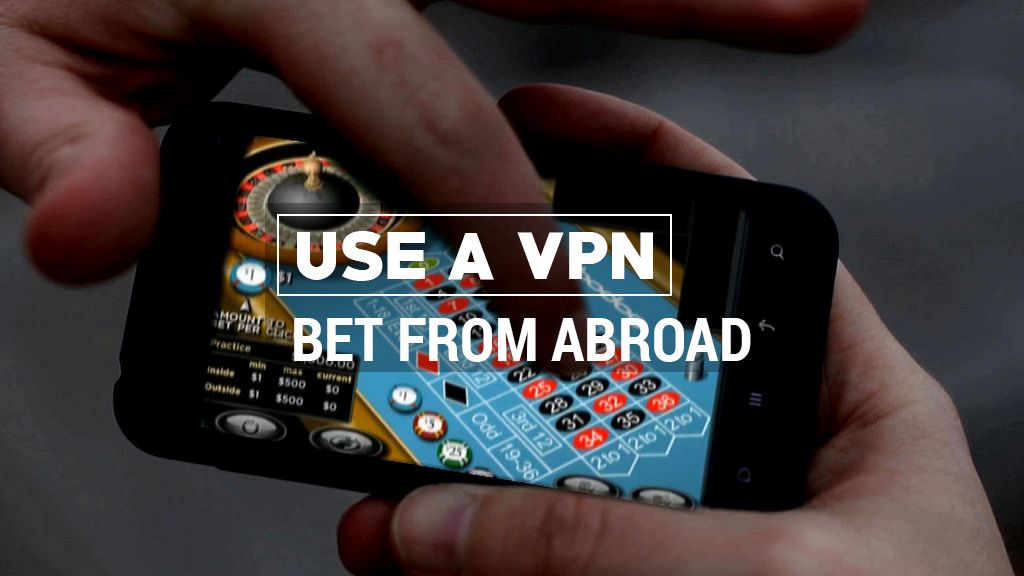 Staying safe online has become a widespread concern in recent years. Casual web users have started taking note of all the private information companies collect and store, as well as the extreme measures some governments will take to censor and control online activity. Keeping the internet private and accessible is an even bigger concern for anyone who accesses betting, gambling, and online poker websites. As these industries are so tightly controlled, you can be certain that everything you do is being watched.
These are the most secure VPNs to unblock betting sites anywhere:

NordVPN – Best Site Unblocker – There's no georestriction on earth that can stop NordVPN from letting you access betting sites–even in heavily censored countries.
Surfshark – A snappy VPN service that removes the hassle of beating the toughest geoblocks.
ExpressVPN – One of the fastest VPNs out there, yet powerful enough to beat even the Great Firewall of China
PureVPN – Well-trusted VPN used by thousands around the world to unblock betting sites and hide your activity online
IPVanish – Another great choice for speed, never miss out on an online poker game again.
VyprVPN – Activate the Chameleon protocol to completely disappear online, stealthily bypassing censorship.
The best way to protect yourself from surveillance and other online threats is to use a virtual private network. VPNs encrypt data and assign it a new IP address, both measures that make it nearly impossible to determine who you are and what websites you're using. VPNs also allow you to change your virtual location, allowing you to access betting websites abroad while staying safely hidden behind a wall of anonymity.
30-days money back guarantee
Is it Legal to Access Betting Websites Abroad with a VPN?
VPNs are incredibly useful tools that add privacy and anonymity to all of your online activities. They don't, however, allow you to circumvent local laws without consequence. Each state within the United States, as well as every country in the world, has its own set of regulations governing online gambling. Using a VPN to access a betting website while you're in a region that forbids online gambling is still breaking the law. You can also run into legal issues by accessing betting sites across borders, so always be cautious and do your research before placing your first bet.
The best use for virtual private networks is to keep your identity and location hidden from nefarious third parties. ISPs often log things like website requests and traffic history, government agencies engage in mass surveillance, and hackers are always looking for new ways to exploit unsuspecting users. VPNs protect you from all of that. If you're using a betting website you may be triggering a few warning flags in automated monitoring systems. By using a VPN, you can access any betting website you like in complete privacy.
Evaluating the Best VPN to Access Betting Websites Abroad
Privacy is extremely important when selecting a VPN for online betting, so much so that nearly every other feature can be sacrificed for added security. Trust is also a key component of privacy. VPNs handle a lot of important data. If the company isn't reliable, they could be taking that information and selling it without anyone's knowledge. A VPN's reputation is often just as important as its actual privacy policies, especially when online betting is concerned.
We've made the decision easier by offering a few recommended VPNs below. We used the following criteria to rank and select them, as well, so you know you're getting a reliable and private online experience no matter which one you decide is the best VPN.
Reputation – The most difficult factor to measure is also the most important. Our VPN recommendations below are with companies that have been in business for years. They have large, established customer bases and are trusted by tens of thousands of people every day, making them some of the best choices for your next VPN.
Logging policy – VPN logging policies can make or break your online privacy. Logs can store everything from which websites you visit to your local IP address, all of which could injure your online privacy if the wrong party gained access to it. The best way to keep that data private is to make sure it doesn't exist. Zero-logging policies on traffic is extremely important in a solid VPN.
Additional security protocols – Most VPN users stick with the base OpenVPN protocol their service deploys by default. There are also other options available that can provide added security at the expense of speed, however, including L2TP/IPSec and PPTP protocols. These can be a vital resource in your quest to access betting websites while abroad.
Jurisdiction – Closely tied to logging policies, a VPN company's jurisdiction can have a huge impact on your privacy. If they're registered in a country that engages in surveillance or shares data with other governments, they could be forced to keep logs in secret and share information without informing customers. A strong privacy policy can be destroyed by poor jurisdiction choices.
Payment methods – An often overlooked aspect of online anonymity is how you pay for your VPN. If you use a credit card or PayPal account, it's shockingly easy to trace your activity back to your identity. Many VPNs offer payment through cryptocurrencies such as bitcoin, which adds a new layer of anonymity to the entire process.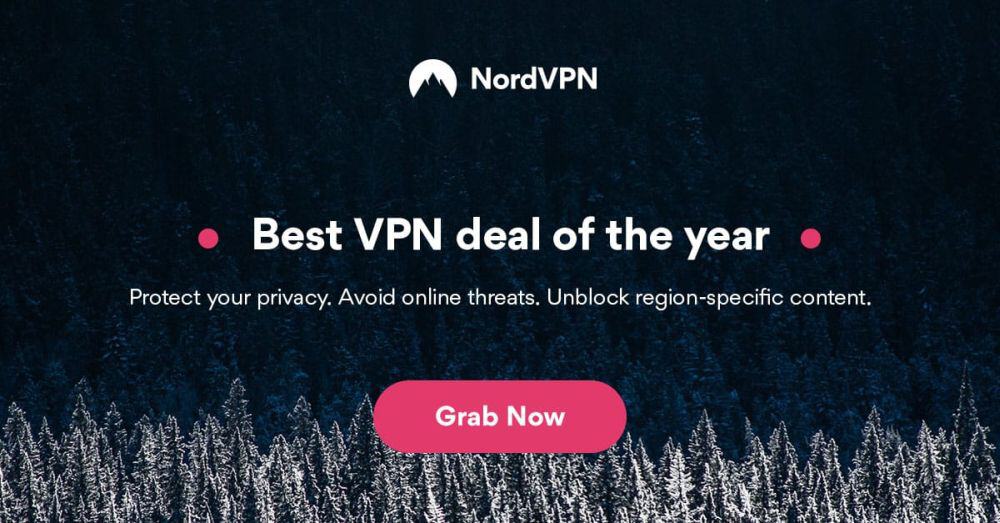 NordVPN is one of the fastest VPNs in the industry, and it boasts a massive server network that dwarfs the competition. It also happens to be a well-established and trusted VPN provider that's been in business for years. When you sign up, you get access to a constantly growing server network, currently sitting at over 5000+ servers in 61 different countries. Those numbers guarantee you'll be able to find a speedy connection in the country of your choosing, no matter where you live or where you happen to be traveling. NordVPN provides unlimited access to its entire network with no restrictions on P2P traffic, torrent downloads, or bandwidth.
For privacy, NordVPN deploys one of the best zero-logging policies in the business, covering everything from bandwidth logs to traffic, time stamps, and even IP addresses. This ensures even the smallest traces of your online activity are impossible to discover. Backing that are kill switch and DNS leak protection features, 256-bit AES encryption on all data, special servers capable of 2048-bit encryption, and payments through bitcoin for total anonymity. NordVPN delivers a fantastic online experience that keeps you safe, no matter what.
More of NordVPN's top features:
Specialized servers that offer unique features such as faster P2P downloads, double encryption, onion routing, and DDoS protection
Private access to the internet in countries like China, Russia, and Turkey
Reliable streaming Netflix streams, even when other VPNs are blocked
Lightweight apps for Windows, Mac, Linux, Android, iOS, and more
Read our full NordVPN review.
Pros
Unblocks US Netflix, iPlayer, Amazon Prime and other streaming services
Different IP addresses aervers
Strong security features
Retains no metadata of your browsing
24/7 Live Chat.
Cons
Apps can sometime be slow to connect.

A relative newcomer to the VPN scene, Surfshark is making a name for itself as a truly modern VPN. This is most immediately apparent in the utter lack of bloat in their app interface; it's the cleanest, snappiest layout we've ever seen–and completely self-explanatory even to newbies.
But, in terms of getting past geoblocks and accessing your favorite betting sites, Surfshark is uncompromisingly powerful. Their entire network (800+ servers across 50 countries worldwide) features the unbreakable 256-AES-GCM encryption cipher, which you can use to hide your tunnel into the free and open Internet. Moreover, Surfshark impresses with their cutting edge tunneling protocols, optimized for security and speed: OpenVPN, IKEv2/IPSec, and WireGuard.
And if you're in a REALLY heavily censored country, Surfshark automatically detects network restrictions and bypasses them with their NoBorders functionality. This can break through even the Great Firewall of China, so you're truly set for unblocking gambling anywhere in the world.
Confidence guaranteed by Surfshark's sterling logging policy, and RAM-only servers.
Pros
Bypass government censorship with NoBorders mode
Diskless server network ensures you leave no trace behind
Zero restrictions on simultaneous connections, apps available on every major device
Logging policy independently audited and verified
Responsive customer support available 24/7.
Cons
Overall, not much to complain about
Relatively young VPN still has to prove itself trustworthy over the long haul.
Read our full Surfshark review.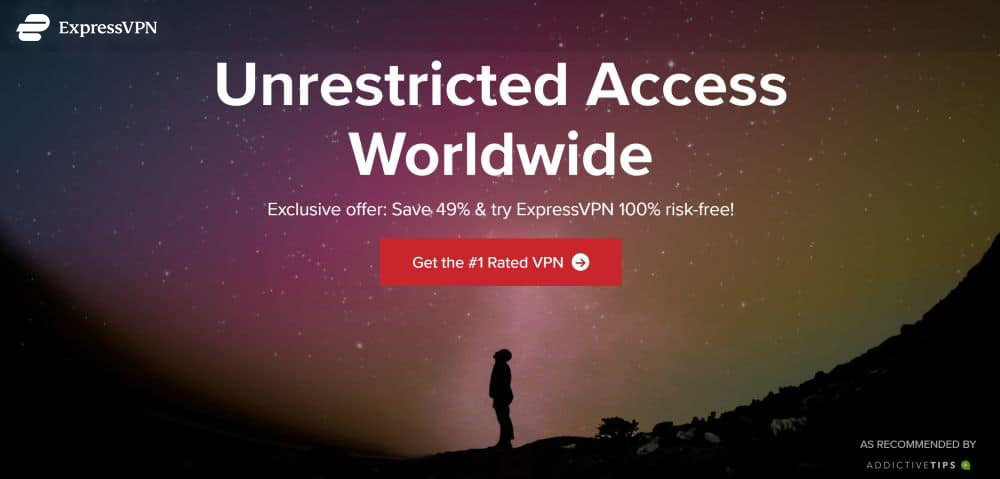 ExpressVPN is a highly praised VPN service that delivers fast downloads, private connections, and user-friendly software. With ExpressVPN, you'll be able to access the internet privately through any device you own, including desktop PCs, laptops, smartphones, and tablets. Finding a fast server is never a problem with the company's network of 3000 nodes in 94 different countries. And if you ever feel like your connection is lagging behind, simply fire up the built-in speed test feature, check the details, and switch to a faster server!
ExpressVPN makes it easy to stay safe online. Everything that leaves your device is encrypted by 256-bit AES encryption and backed by a zero-logging policy on all traffic, DNS requests, and IP addresses. Local connections are sealed tight with both DNS leak protection and an automatic kill switch, ensuring that if your internet drops or the software crashes, your true identity remains safe.
ExpressVPN features at a glance:
Top-tier anonymity features that keep your internet connection private, allowing unrestricted access even in countries like China and Turkey
Accepts bitcoin payments through BitPay for easy and anonymous subscriptions
No restrictions on bandwidth, P2P network downloads or torrent traffic
Reliable access to Netflix streams through the website and apps
Read our full ExpressVPN review.
Pros
Unblocks US Netflix, BBC iPlayer and other streaming services
3,000+ super fast servers
No DNS/IP leaks found
Strict no-logging policy
24/7 Chat Support.
Cons
Month-to-month plan has high cost.
PureVPN steps beyond the usual VPN offerings to provide an entire set of privacy features that help protect you online. You'll get access to a built-in ad-blocker, web filtering options, malware protection, and even anti-virus scanners, all in addition to the usual set of VPN benefits. These make an incredible addition to anyone's privacy arsenal, but it's especially effective for staying safe while accessing betting websites abroad. Add in PureVPN's DNS leak protection and automatic kill switch features and you've got protection from all sides.
PureVPN doesn't cut back on the VPN features just because it offers these extras. Data that leaves your device gets locked down with 256-bit AES encryption, and it's protected behind the scenes with a strict zero-logging policy on all traffic. Server selection is also impressive with over 750 nodes in 141 countries, all of which are owned and operated by PureVPN themselves! As an added bonus, you can pay for subscriptions using a wide variety of anonymous cryptocurrencies, including Bitcoin, Litecoin, Ethereum, Dash, and more. For complete privacy that comes with easy to use side benefits, PureVPN is by far the best choice.
PureVPN's best features at a glance:
Custom-built apps for Windows, Mac, Linux, Android, iOS, and even a Chrome extension
No restriction on torrent or P2P traffic and completely unlimited bandwidth
Advanced anti-virus protection, web filters, and anti-phishing features
Unlimited server switching and five simultaneous connections
Read our full PureVPN review.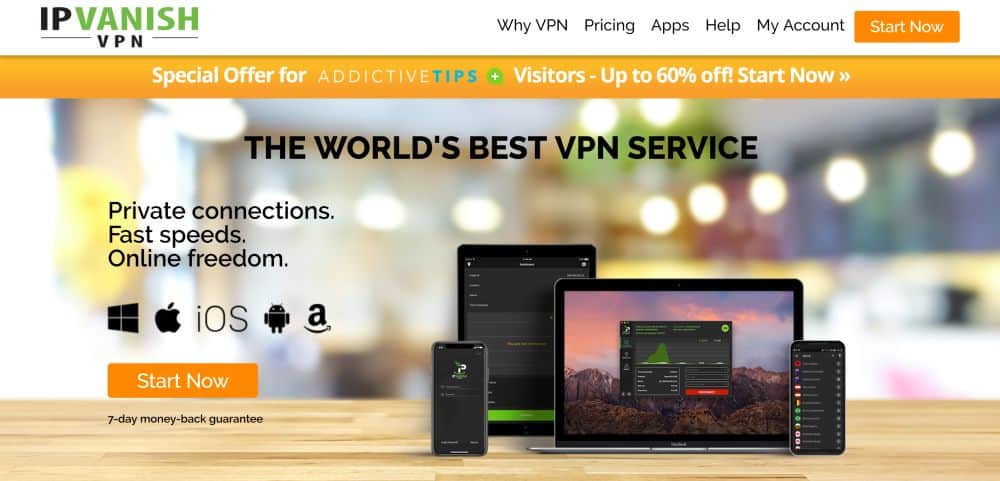 IPVanish aims to provide the perfect online experience, complete with incredible privacy features and a network of lightning-fast servers. It all starts with 256-bit AES encryption, the industry standard that wraps data in cryptography so complex it would take millions of years to crack. As if this weren't enough, IPVanish has a strict zero-logging policy on all traffic, along with both kill switch and DNS leak protection features for desktop users. As soon as you log into the VPN, you're as good as invisible.
IPVanish deploys a massive network of over 850 servers in 60 different countries, providing a combined 40,000 shared IP addresses for its users. This builds a strong foundation for online anonymity and gives you plenty of options for a fast connection anywhere in the world. IPVanish also guarantees unlimited bandwidth, no speed throttling, and unrestricted access to P2P networks and torrent downloads.
IPVanish features at a glance:
Secure servers with incredible connection speeds for smooth HD and 4K video streams
Lightweight software for Windows, Mac, Linux, iOS, and Android devices
Download movies and TV shows through BitTorrent with full anonymity
Pay with bitcoins for increased anonymity
Read our full IPVanish review.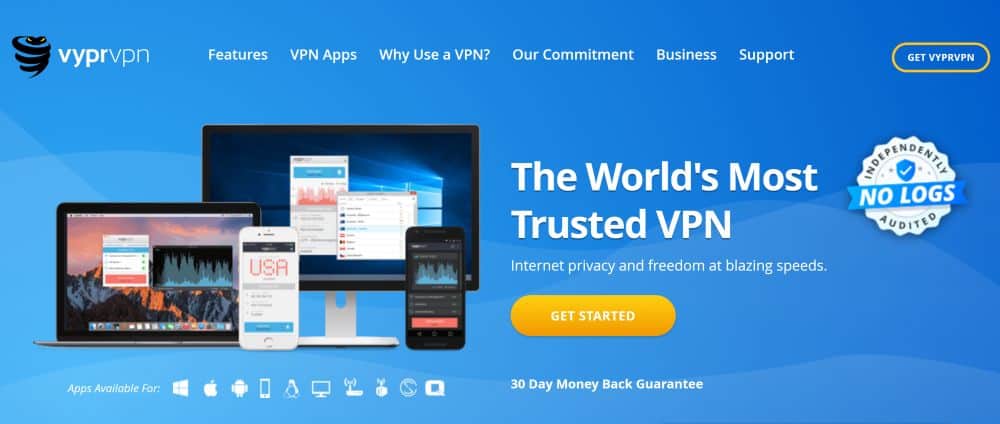 VyprVPN does some unique things in the name of online privacy, all without sacrificing speed or usability. For one, this provider owns and operates its entire network of servers, over 700 in 70 different countries. Those are strong numbers for any VPN, but the impressive part is that VyprVPN handles all maintenance, upgrades, and software configurations. Third parties never have access to the servers, providing an added layer of security for your online activities. Completing that privacy package is 256-bit AES encryption, a zero-logging policy for DNS requests and traffic, and both DNS leak protection and an automatic kill switch.
VyprVPN also has a unique protocol, Chameleon, that delivers even more security. Chameleon takes encrypted data packets and wraps their metadata in a new layer of encryption, a process that helps defeat deep packet inspection (DPI) commonly used by ISPs and government agencies to throttle connections or spy on user activity. With DPI out of the picture you gain an incredible amount of online freedom, busting through censorship filters in places like China, Turkey, and the Middle East. You'll also have greater freedom to access betting websites abroad.
VyprVPN's standout features include:
Unique protocols that help provide additional anonymity and privacy features
Unlimited bandwidth and no restrictions on P2P traffic or torrent downloads
Custom-built apps for all modern devices, tablets, smartphones, and more
No restrictions on P2P or torrent traffic
Read our full VyprVPN review.
How to Stay Hidden when Betting Online
Online privacy is difficult to achieve for casual surfers and video streamers. When you start accessing betting websites abroad, you can attract a lot more unwanted attention. Hackers regularly target gambling sites in the hopes of getting credit card or account information. Government agencies also monitor betting outlets to watch for illegal activity, often targeting innocent users for minor, accidental infractions. Everyone's eager to cause you trouble, which makes staying hidden all the more important.
Using a VPN is an excellent first step in concealing your identity online. There are a few more measures you can take to make your internet betting adventures a little more secure. Follow any or all of the tips below to stay safe.
Avoid free VPNs – Free VPN services may seem like a quick and easy way to secure your identity, but in reality they often collect and sell user information to the highest bidder. If you're going to access betting and gambling sites, you need real privacy that you can trust, not some shady VPN.
Use incognito/private tabs – Most modern browsers have a private mode that lets you surf without leaving a breadcrumb trail. If you're using a public or shared computer, always make use of these tabs. It's important to remember, though, that incognito mode only affects data on your local device, it doesn't keep you safe online.
Use the Tor Browser – The Tor Browser utilizes onion routing to encrypt and anonymize your data, sending it through a distributed network of computers to make it nearly impossible to trace or identify. Tor is completely free to use and highly effective at keeping your activity safe when using betting sites abroad. It can be much slower than a standard browser, however.
Use a live operating system – The best way to stay hidden is to leave no trace behind. Live operating systems such as TailsOS give you a secure and temporary way to access the internet. When you're done, no one will know you were even there.
Install privacy browser plug-ins – The right browser extensions can add a little bit of security and privacy to your online activities. Privacy Badger is a great start, as it strips out harmful tracking code that can follow you across the web. HTTPS Everywhere forces websites to use the HTTPS protocol, which encrypts information to keep it private.
Need more info? Check out our guides on how to hide your IP address and how to stay completely hidden online!
Where is it Legal to Access Betting Websites?
Online betting websites come in many forms. Some are simple poker sites that let you play and bet against other players, while others offer a casino style interface, lotteries, sports or horse betting, and even bingo! The laws surrounding online gambling can vary subtly depending on the type of betting taking place, but the wording is generally clear.
Below are a few countries and their official policies in regards to online betting. If you reside in or visit one of these areas, you must adhere to their laws, even if you have a VPN or are accessing sites located in other regions.
Australia – Online poker, casino games, and sports betting through licensed operations is legal
Canada – Online gambling of any type isn't explicitly forbidden, but it must take place through an establishment owned and licensed by a provincial government
China – Online poker, casino, sports, and betting games that use real money are all illegal
France – Online betting exchanges are illegal, but other types of online gambling are allowed, provided the operator is licensed
Germany – Most online gambling is illegal, with the exception of horse racing wagers. Certain states within the country have licensed outlets that provide legal online alternatives, and more are expected to follow suit
India – Online betting is illegal in certain states within the country, as is playing online card games like poker and blackjack
Japan – Sports gambling over the internet is legal but falls under strict guidelines. Poker and casino games that use real money are illegal
Russia – Online gambling and betting are strictly prohibited
Singapore – All online gambling, casino, poker, and betting games are illegal
United Kingdom – Online betting is considered unlawful unless the participating business is granted a license
United States – Placing bets and engaging in online gambling is illegal throughout the country. Exceptions include free online games, fantasy leagues, and Indian gaming sites that aren't strictly defined as online gambling. Some states are currently fighting for the right to allow online betting within their borders