We are reader supported and may earn a commission when you buy through links on our site.
Learn more
Best VPNs for Online Poker and What Players Should Be Aware Of
Is online gambling illegal in your country? Read on, for this article contains valuable information on the best VPN for playing online poker anywhere in the world. Each of our recommended VPN providers has its strengths and weaknesses, but all are proven to unblock poker online reliably and easily.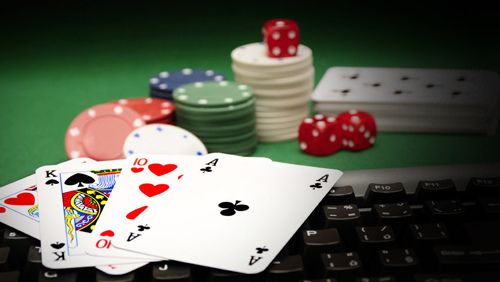 Online privacy has gained an enormous amount of attention in recent years. Casual web surfers and serious internet fanatics alike are taking strong measures to secure their identity and keep their browsing habits hidden from snooping third parties.
Unblock gambling sites and play poker online in complete privacy with these VPNs:
NordVPN – Best for Poker Sites – NordVPN can unblock any poker site from any country in the world, thanks to its expansive server network, built-in DNS proxy, and advanced encryption.
Surfshark – An affordable VPN with powerful privacy provisions that get past any geoblock.
ExpressVPN – A great bet for gambling sites with synchronous play, where fast connection speeds are a must.
IPVanish – Well-regarded VPN that expertly balances privacy and performance.
VyprVPN – One of the best providers for tunneling through government censorship thanks to its Chameleon protocol.
PureVPN – Offers connections to over 140 countries, allowing you to unblock gambling sites located almost anywhere.
The world of online poker is always under extra scrutiny. With so many suspicious eyes looking your way when you play online poker, especially if you're trying to play while abroad, it's a good idea to protect yourself with a safe and reliable virtual private network (VPN) service.
30-days money back guarantee
Note about VPNs and Playing Online Poker
VPNs are useful tools that add a measure of online privacy, anonymity, and location variability to your online activities. They do not, however, exempt you from local laws. Every country has regulations governing online poker and online gambling. Each state in the U.S. also has its own set of rules. Even if you're able to cross borders and state lines through virtual means, you're still bound by the laws of your current location.
Virtual private networks are best used to keep your identity masked from other players, ISPs, and even hackers. They're also perfect for accessing games while abroad. Always remember that if it's illegal to play online poker in your current location, using a VPN to bypass that restriction is still breaking the law. Keep this in mind when doing anything on the internet with your VPN, not just playing poker. Always stay safe, and always obey the local laws.
RELATED: How to Bypass School WiFi the Easy Way
Evaluating the Best VPN to Play Online Poker
When looking for a VPN to use while playing poker online, one thing should be at the very top of your list: privacy. And not just the normal amount of privacy, either. You want a VPN that takes its privacy policies seriously. Trust is a major factor in this, as there are few guarantees that a VPN service isn't collecting and selling user data in secret. For this reason, you should limit your potential VPN pool to only the most reliable and well-respected services in the market.
We've made the process simpler for you by providing a handful of VPN recommendations below. All of them have been in business for years, and are trusted by tens of thousands of customers a month. We used the following criteria to rank them so you'll be guaranteed the smoothest and most secure VPN experience possible.
Logging policy – Online privacy begins and ends with a VPN's logging policy. Data sent through the VPN's network can be catalogued and stored, just like any internet service provider. Those logs can fall into the wrong hands or even be sold to third parties. To make sure your activities stay safe, only use VPNs that have a strict zero-logging policy against traffic. Anything else and your privacy is at risk
Jurisdiction – Closely linked to a VPN's logging policy, company jurisdiction can have a huge impact on your privacy. If a VPN is registered in a country that engages in surveillance or shares data with other governments, they could be forced to keep logs in secret and turn that information over without informing customers. A strong privacy policy can be destroyed by poor jurisdiction choices, so always look for companies based in countries that promote individual freedoms, not government control
Payment methods – How you pay for a VPN can make or break your online anonymity. Using a credit card or PayPal account links your identity to the VPN, making it possible to track activity back to you. To be as safe as possible, go with VPNs that allow cryptocurrency payments such as Bitcoin
Device compatibility – Online poker is chiefly a browser-based experience, but there are smartphone apps that let you play through the internet, as well. To make sure you're safe no matter how you play, choose a VPN that offers custom software on as many platforms as possible
Speed – VPNs are, on average, a little slower than standard internet connections. Top-quality VPNs have developed workarounds for this limitation and can provide excellent download speeds without sacrificing privacy
Traffic restrictions – Some VPNs block P2P networks, torrent traffic, and other types of connections. Keep your internet open and free by selecting VPNs that never monitor or restrict their traffic
Below is our list of the best VPNs for playing online poker on the Internet.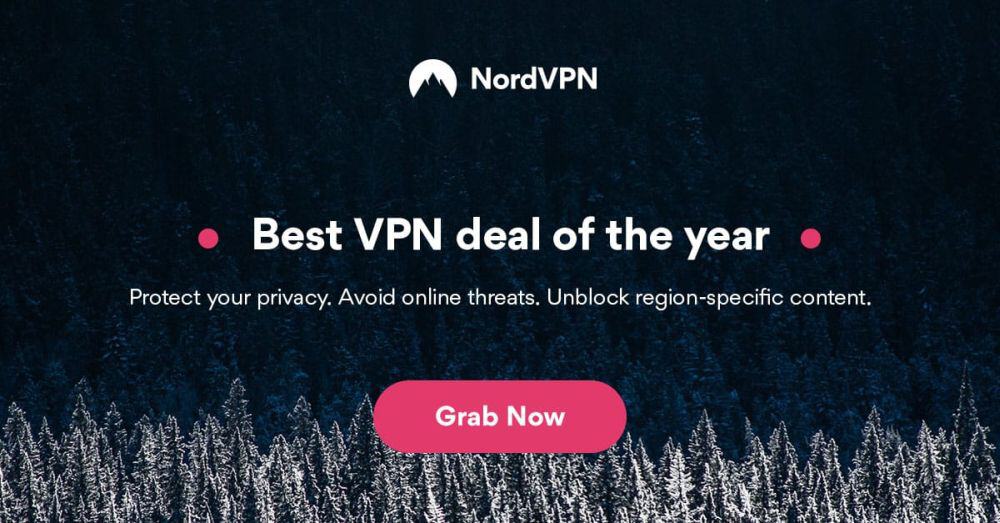 NordVPN is one of the most well-established VPNs in the business. The company has been around for years, gathering a loyal following of customers who appreciate the service's stellar download speeds and diversified network of nodes. With NordVPN you get access to a staggering 5,500+ servers in 61 different countries, a number that's constantly on the rise. This ensures you always have the fastest connection with the lowest latency possible, no matter where you're connecting from. NordVPN backs these servers up with unlimited bandwidth and no restrictions on P2P or torrent traffic.
Privacy is also NordVPN's strong suit. All of your streaming, surfing, and online gaming activities will be secured with 256-bit AES encryption and backed by a zero-logging policy that covers everything from traffic to time stamps, bandwidth logs, and even IP addresses. Custom software also provides access to DNS leak protection and an automatic kill switch to keep you safe even in the event of a disconnect. And finally, NordVPN allows all plans to be purchased and renewed with bitcoin through BitPay for extra anonymity.
More of NordVPN's top features:
Specialized servers that offer unique features such as faster P2P downloads, double encryption, onion routing, and DDoS protection.
Private access to the internet, even in countries like China, Russia, and Turkey.
Reliable streaming Netflix streams, even when other VPNs are blocked.
Lightweight apps for Windows, Mac, Linux, Android, iOS, and more.
Read our full NordVPN review.
Pros
Highly affordable plans
Mind-boggling number of servers
Allows up to 6 devices to be connected at once
Retains no metadata of your browsing
Money back guarantee policy.
Cons
Some servers can be unreliable
Apps can be a bit cumbersome to use.

Surfshark is the youngest VPN on our list by a significant margin, but it is well-worth your consideration for its modern feature set. The core of Surfshark is undoubtedly its network, which currently encapsulates 3200+ servers in 65 countries but is expanding all the time. For purposes of unblocking poker sites, you can spoof across the globe shrouded in 256-AES-GCM encryption, optionally connecting to servers with static IPs or multi-hop routing available for breaking through particularly strong Internet restrictions.
Additionally, Surfshark never keeps logs of your activity, so you can enjoy online betting without worrying about leaving a trail of breadcrumbs behind. What's more, you can hide your VPN traffic thanks to blanket obfuscation available on every server. And, never fear for obnoxious pop-ups containing malware links, as Surfshark's CleanWeb mode blocks them both before they can even load.
Surfshark's advanced features also include:
RAM-only servers which wipe your usage metadata
Configurable settings for individual Wi-Fi networks
Unlimited simultaneous connections
Special NoBorders anti-censorship mode which can break even China's Great Firewall
Pros
Reliably unblocks Netflix US, UK, Japan, and more
Unblock Netflix on any server, no more picking and choosing
30-day satisfaction guarantee
Favorable BVI jurisdiction guarantees no logs kept
Helpful 24/7 live chat with an actual human being.
Cons
Server network is not nearly as expansive as major competitors
Apps may be too simplistic for power users.
Read our full Surfshark review.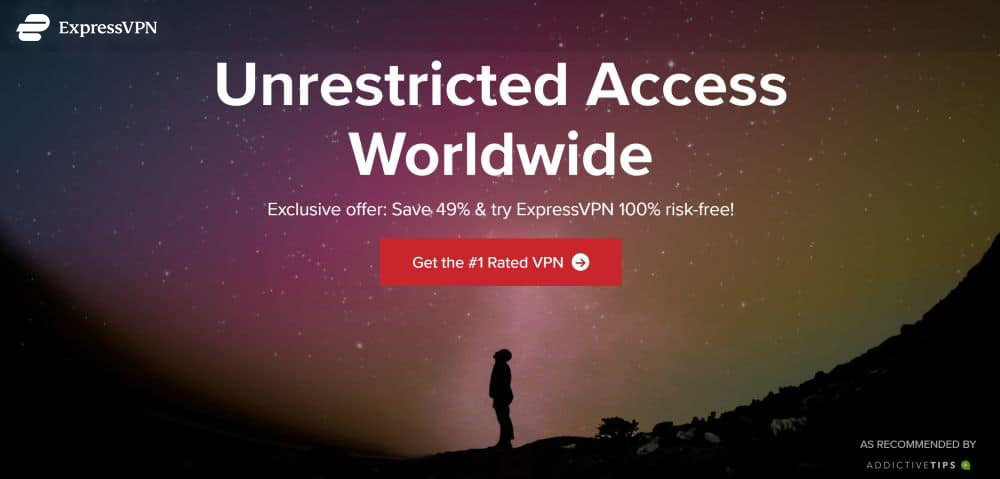 ExpressVPN hits a wonderful balance between feature-rich and easy to use. The service's custom apps for all modern desktops, laptops, tablets, and smartphones include everything you need for quick access to the fastest connections. With just a few taps you can change servers, perform speed and latency tests, or configure your app for stronger protection. The software also includes DNS leak protection as well as an automatic kill switch, both features that ensure your real identity and location stay safe no matter what. This is backed by 256-bit AES encryption along with a strict zero-logging policy on all traffic, DNS requests, and IP addresses.
Speed is definitely ExpressVPN's most laudable feature. The company operates a network of 3000 servers in 94 different countries. It's a smaller collection than some VPNs, but the speed test results hit consistently higher than the competition, especially if you live in a metropolitan area. If you have a Windows, Mac, or Android device, you can even check speed and latency scores from within the app, making it easy to grab the fastest connection.
More features from ExpressVPN:
Excellent anonymity features to retain an open and private internet connection, even in censorship-heavy countries like China and Turkey
Accepts bitcoin payments through BitPay for easy and anonymous subscriptions
No restrictions on bandwidth, P2P network downloads or torrent traffic
Consistent and reliable access to Netflix streams
Read our full ExpressVPN review.
Pros
SPECIAL OFFER: 3 months free (49% off - link below)
Super fast servers (minimal speed loss)
Torrenting allowed
Strict no-logs policy for personal information
Great support (24/7 chat).
Cons
Max 3 connections simultaneously
Slightly pricier than competition.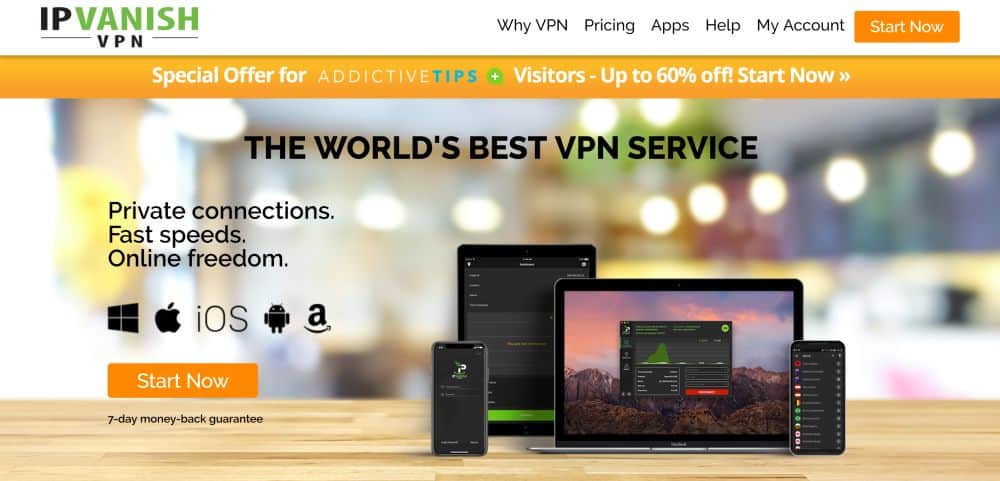 IPVanish knows a thing or two about staying invisible online, even while playing poker or gambling over the internet. The VPN service delivers solid 256-bit AES encryption, a zero-logging policy on all traffic, an automatic kill switch and DNS leak protection for desktop users. These features come with access to one of the largest networks in the VPN industry, an impressive 1300 servers in 60 different countries. These nodes also have over 40,000 shared IP addresses between them, which makes online anonymity even easier to achieve.
No matter what you're using the internet for, IPVanish will keep your identity and activity safe. On top of the privacy features above, this provider delivers incredibly fast connection speeds, unlimited bandwidth, and no file type or traffic restrictions of any kind. You can also pay with bitcoins for an added layer of anonymity!
IPVanish features at a glance:
Secure servers with fast connection speeds for incredible HD video streaming through Kodi
Lightweight custom software for Windows, Mac, Linux, iOS, and Android devices
Download movies and TV shows through BitTorrent with full anonymity
Read our full IPVanish review.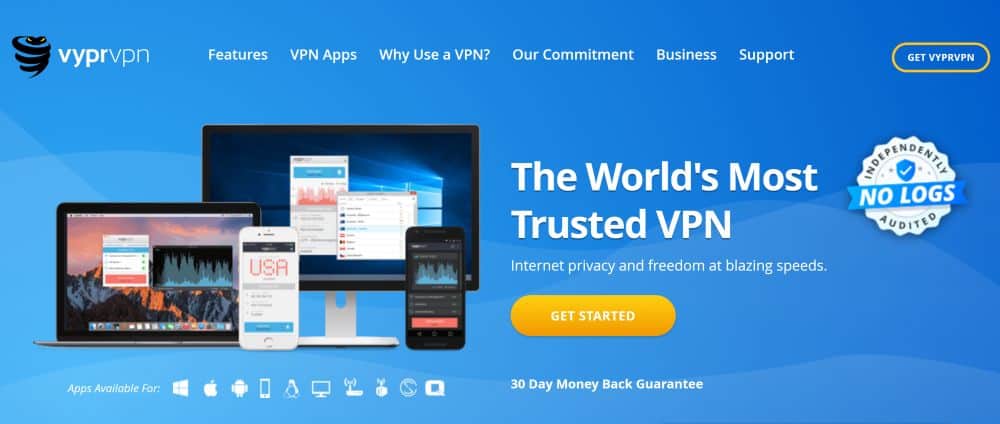 When privacy is your top priority, VyprVPN is probably the service for you. The most notable feature is the fact that VyprVPN owns and operates its entire network of servers, over 700 in 70 different countries. Not only is this an impressive number of locations to choose from, but it also ensures your data is never accessed by outside parties. VyprVPN backs this up with an excellent zero-logging policy against DNS requests as well as traffic, keeping your information safe on multiple fronts.
Another fantastic feature offered by VyprVPN is the Chameleon protocol. Chameleon takes encrypted packets of information and scrambles their metadata in a new layer of encryption, making it nearly impossible to determine the source or the destination. This helps defeat deep packet inspection, which is commonly deployed by ISPs to throttle VPN connections as well as governments that censor their internet (China, Turkey, Russia, etc.). With Chameleon in place you can crack the web open and browse with complete privacy and anonymity.
VyprVPN also includes the following:
Anonymous and private web browsing and online gaming in countries around the world
Excellent custom apps for Windows, Mac, Linux, Android, and iOS smartphones
Unlimited bandwidth and no restrictions on P2P traffic or torrent downloads
Read our full VyprVPN review.
PureVPN is an established, reliable, and private VPN service, but it also offers a host of other features that help it stand apart from the competition. The desktop versions of PureVPN's custom software have a built-in ad-blocker, web filtering options, malware protection, even anti-virus scanners, all in addition to the encryption measures provided by the VPN. PureVPN wants to make it as easy as possible to stay safe online, which is perfect for frequent poker players or travelers abroad.
Privacy features offered by PureVPN start with 256-bit AES encryption and a strict zero-logging policy on all traffic. Your identity and real location are kept safe through DNS leak protection as well as an automatic kill switch. And when it comes time to choose a server, PureVPN lets you pick from over 750 in 141 countries, all of which are owned and operated by the same company!
PureVPN's best features at a glance:
Advanced features include anti-virus protection, web filters, and anti-phishing measures
Custom-built apps for Windows, Mac, Linux, Android, iOS, and even Chromebooks
No restriction on torrent or P2P traffic and completely unlimited bandwidth
Unlimited server switching and five simultaneous connections
Read our full PureVPN review.
Tips to Remain Anonymous Online
The world of online poker can be a frightening place. Thousands of sites and games have been created by scammers to lure new players in and take their money. This can be as straightforward as copying your payment details and stealing money from your account, or it could be as subtle as skimming a little money off of your winnings or setting up rigged games. Either way, you can stumble into some serious problems when you play poker online. In addition to using a VPN, follow these tips below to stay safe.
Limit your activities to popular sites – Sometimes it seems there are as many online poker sites as there are people eager to play. Not all of them are legitimate, however. Stick to well-known websites (see below) and avoid even slightly suspicious links or locations
Avoid free VPNs – Free VPN services claim to offer fast speeds and strong privacy, but the reality is they deliver neither. In fact, many free VPNs have been caught collecting and selling user information. If you're going to play online poker, invest in a good, paid service
Pay for your VPN with Bitcoins – Using a credit card or PayPal account to pay for your VPN creates a paper trail. If you want to step up your anonymity, pay with a cryptocurrency
INTERESTING READ: How to Change Netflix Region / Country, Quick and Easy
Where to Play Online Poker
With your reliable VPN active and running in the background, you can now head out and start playing poker, even while abroad. Below are just a few of the thousands of poker websites on the internet. They have a good reputation and have been around for years, making them some of the best places to go when you need to get in a quick hand or two.
Winning Poker Network – A well-established online poker network that's been in business for over 15 years. Its flagship site is America's Cardroom, though there are other skins that let you play through the same network with a different style. Look for the "Powered by WPN" logo at the bottom of a page to make sure you're on a registered site. Available in most U.S. states.
Ignition – The poker network with the largest player pool in the U.S. Residents of every U.S. state except New York, New Jersey, Nevada, Delaware and Maryland can use Ignition's site for online games, and new players get a substantial welcome bonus for playing their first hand.
Poker Stars – In business for nearly two decades, Poker Stars caters to international card fans outside of the U.S. The network strictly forbids VPN use if you live in the United States and set your virtual location outside of the country, but for anyone else looking for an excellent online poker game, Poker Stars is the place to go.