We are reader supported and may earn a commission when you buy through links on our site.
Learn more
How to Unblock Viber in China: 5 Working Solutions
China's Great Firewall has successfully blocked out a ton of websites and services, even the popular messaging service Viber. But you don't have to accept this state of events–simply install a VPN to encrypt your connection and break through Chinese censorship of the free and open Internet. Today, we cover the best VPNs confirmed to unblock Viber in China.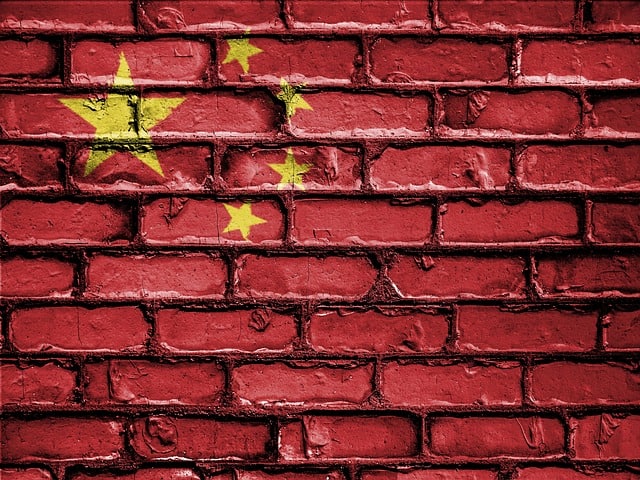 Viber is one of the few – perhaps only – other voice-over-internet applications that continues to have strong presence, despite the greater size and power of others like Skype, Facebook Messenger, and WhatsApp – their fiercest competitor. But if you travel to China for work or pleasure or simply live there, you won't be able to access or use Viber. This can be extremely frustrating and heartbreaking if you have family and friends outside of the country, as you can't easily stay in touch without paying exorbitant fees for long-distance calls.
With these VPNs, you can bypass China's unfair censorship and enjoy private communications with Viber:
NordVPN – Best for China – NordVPN is the best VPN for breaking the Great Firewall. With thousands of servers worldwide and their unbreakable NordLynx protocol, you'll be able to unblock and use Viber within China in complete anonymity.
Surfshark – A new, inexpensive provider with advanced provisions for breaking through the world's harshest Internet restrictions.
ExpressVPN – Turnkey solution for beating Chinese censorship, with numerous failsafes including a kill switch and IPv6 leak protection.
CyberGhost – Editor's update as of Xmas 2020: CyberGhost no longer works to beat China's Great Firewall, but they may have a solution in the works.
PrivateVPN – A highly secure VPN that owns its entire network, preventing bugging and interference by the CCP.
PureVPN – Hong Kong based VPN widely used throughout east Asia for breaking through the Great Firewall.
A strong VPN can help you bypass China's Great Firewall and get back to using Viber to stay in touch with friends and loved ones. In this guide, we'll show you what to look for in a VPN, our top selections, and how to unblock Viber with a VPN. Then, we'll dive into why Viber is useful, why it's being blocked, and more.
30-days money back guarantee
Always use a VPN on Chinese Internet
Researching VPNs can feel like an almost insurmountable task. There are literally hundreds of service providers available and they start to sound the same very quickly. China's sophisticated firewall actually helps here, as most VPNs can't get through it. This effectively narrows down the field.
But it can still be tough to know what to look for. Based on research and testing, we put together a list of qualities that VPNs with a good track record of bypassing China's firewall have in common. In fact, these criteria are all things that all good VPNs in general have.
Unblock Viber in China with these VPNs
Once you've done your homework, you can choose a VPN. Based on research, tests, and the above criteria, we recommend these providers: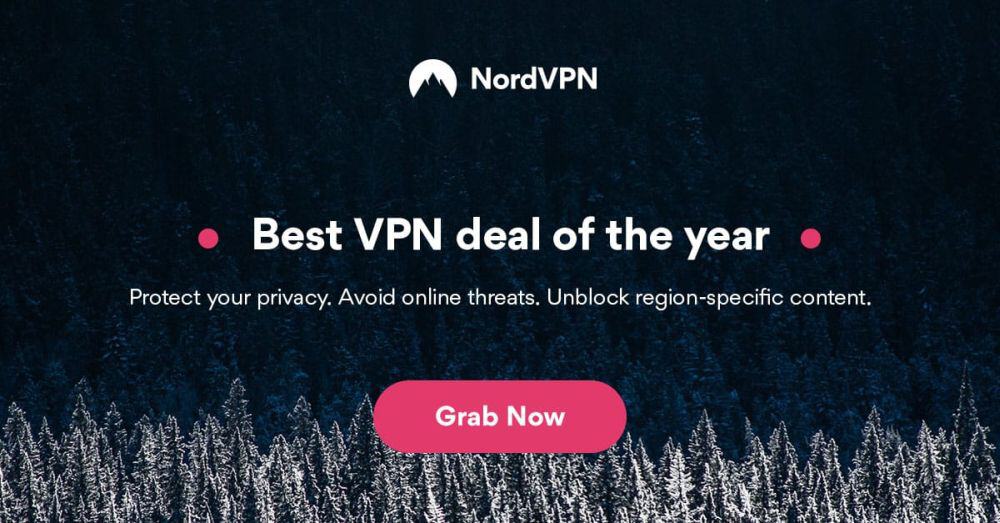 NordVPN is our top pick for beating geo-blocks and censorship in oppressed countries like China. For good reason, too. Not only does NordVPN have over 5,500 servers in 58 countries, giving you plenty of capability, but their encryption is top-notch, military-grade 256-bit AES. If you run into problems with their standard protocols, there are advanced options and different ports you can try, just about guaranteeing that you'll get through and be able to use Viber in China.
Alongside their powerful encryption, this provider offers DNS leak protection and an automatic kill switch in case of accidental drop. Given their tremendous size, NordVPN is able to offer specialty servers, too, dedicated to specific use-case scenarios. You can run your connection through two VPN servers, doubling your encryption, or use an obfuscated server to hide the fact that you're using a VPN, among other use-cases.
Thanks to their Panama jurisdiction, NordVPN is fast and virtually immune to takedown requests, nor are they beholden to larger governments' privacy laws. A graphical server map makes it easy to choose your server quickly, and a wide software availability ensures you'll be able to download and install NordVPN on just about any device.
Read our full NordVPN review.
Pros
Very affordable plans
5,400+ servers globally
Connect up to 6 devices at once
Extra-secure Double VPN for data encryption
24/7 Chat Support.
Cons
Very little
They can take 30 days to process refunds.

Surfshark isn't as old or well-vetted as the other veteran providers on our list, but their advanced feature set is undeniably useful for unblocking sites and apps like Viber in China. It offers outstanding VPN fundamentals, including OpenVPN, IKEv2/IPSec, WireGuard and Shadowsocks (Android and Windows) tunneling, 256-AES-GCM encryption, and over 3200 servers in 65 countries to borrow spoofed virtual IPs from.
Of course, the Great Firewall is a special case, but Surfshark is prepared. There are no specialty servers for getting through; they'll all work thanks to Camouflage obfuscation, smart DNS, and NoBorders anti-censorship methods–available automatically on any and every Surfshark server.
If you're worried about leaving records behind for the CCP to seize, don't be. Surfshark's RAM-only network is physically incapable of long-term storage of your usage metadata. What's more, Surfshark's BVI jurisdiction leaves them free to enforce their strict no-logging policy.
Pros
Every server optimized for unblocking Netflix, BBC iPlayer, Hulu, and more
Torrent safely on any server, no guesswork required
Bitcoin, Etherium, and other cryptocurrencies accepted as payment
Absolutely no logging of connection data, IP addresses, bandwidth used, or traffic
Get help any time of day via email, phone, or live chat.
Cons
Overall, not much to complain about
Power users may wish for more settings to fiddle with.
Read our full Surfshark review.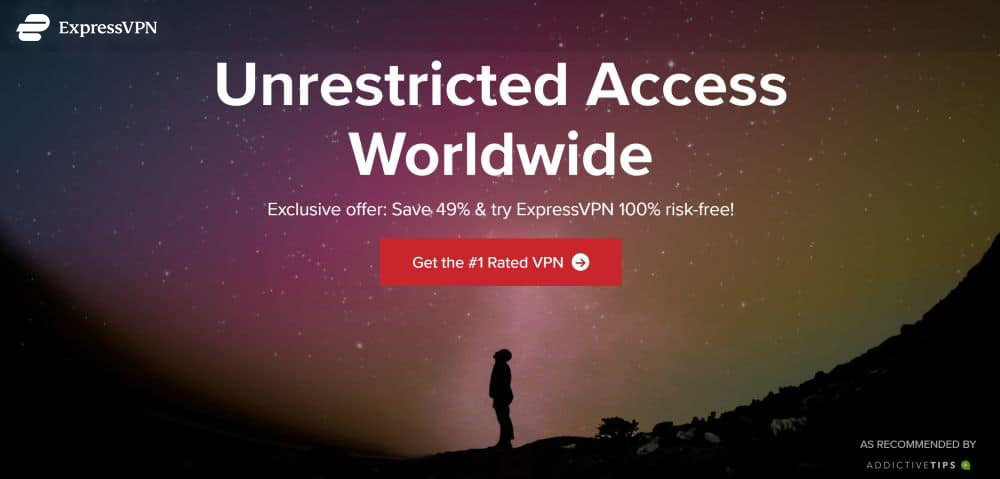 ExpressVPN is one of the fastest VPNs on the market, giving you access to buffer-free streaming, fast download speeds, and seamless browsing. Despite lightweight software and blazing speeds, though, ExpressVPN has consistently had the juice to beat China's blocks, giving users access to the whole internet for years.
3,000+ servers across 94 countries give ExpressVPN a sturdy network that provides you with unlimited bandwidth, no speed caps, no restrictions on P2P or torrents, and a great track record of accessing Netflix, Hulu, and other streaming sites' various libraries. Concerning security and privacy, ExpressVPN has you covered: 256-bit AES encryption, DNS leak test, automatic kill switch, and a solid zero-logging policy keep your data private and safe.
But if you want to be able to view local content, ExpressVPN gives you an option to do that while keeping the service on in the background: split tunneling. With this, you can choose which sites and services are routed through the VPN, so you don't have to disconnect every time you want to look at the local news online.
Read our full ExpressVPN review.
Pros
SPECIAL OFFER: 3 months free (49% off - link below)
Reliable and fast connections
Supports ALL devices
Strict no-logging policy
Customer Service (24/7 Chat).
Cons
Month-to-month plan has high cost.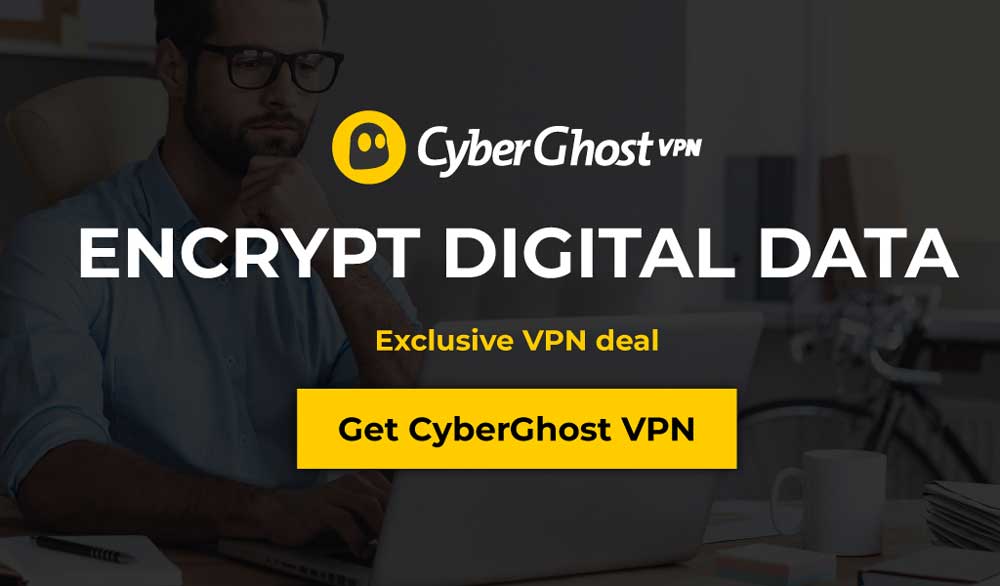 Editor's update as of Xmas 2020: CyberGhost no longer works to beat China's Great Firewall, but they may have a solution in the works.
CyberGhost is a VPN that delivers sophisticated privacy provisions and a dead-simple interface, all at an attractive price point. CyberGhost makes getting started easy. First, install the app designed for your device. (Compatible options include macOS, iOS, Android, Windows, Linux, and others, so there's virtually no modern device you won't be able to connect.) Once you're done with that, simply choose one of six preset configuration profiles. These range from "surf anonymously" to "unblock streaming", and can help you access the websites and services you need from China, including Viber. If you want to customize your connection further, you can use a number of simple toggles like "Block Ads" and "Extra Speed" to activate CyberGhost's advance features.
While CyberGhost goes easy on the user experience, it is extremely tough on security, employing 256-bit AES encryption (a military-grade protocol with more possible combinations than there are atoms in the known universe). Specific protocols include OpenVPN's UDP and TCP, as well as PPTP which tends to work well in China despite its relative age. The logging policy is one of the best you'll find anywhere, with CyberGhost storing absolutely nothing that can help identify you (not even your login e-mail). Security aside, the network is one of the biggest in the industry, with 5,500+ servers in 80 countries. With all these features coming at an extremely low price, CyberGhost is another one of our top picks for China.
Read our full CyberGhost review.
Pros
LOW PRICE: 6 EXTRA free months (79% off - link below)
3,600+ servers in 55+ countries
Versatile and user-friendly
No logs policy
45-days 'No-hassle' money back guarante.
Cons
WebRTC IPv6 leak in macOS
Some streaming sites cannot be unblocked.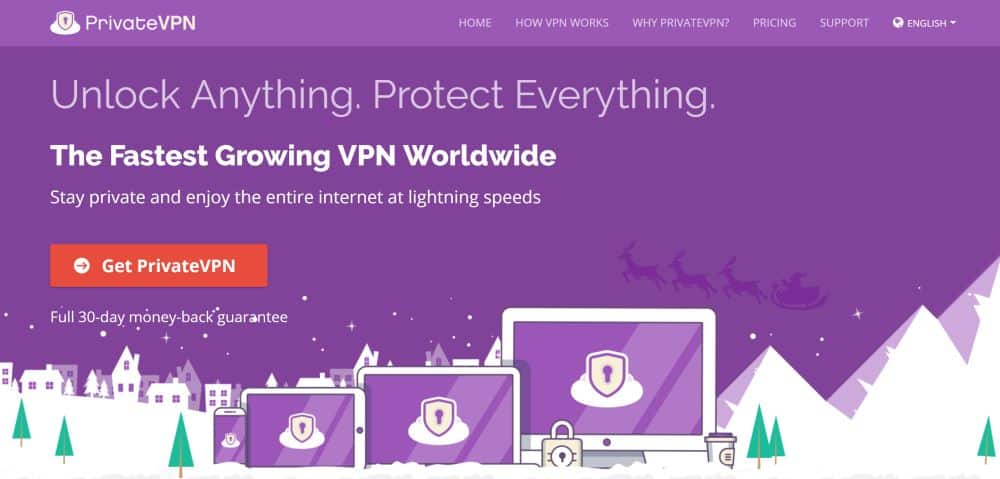 PrivateVPN is a quality VPN provider for using Viber inside of China. The service is equipped with a large number of censorship-beating encryption protocols. These include OpenVPN's UDP and TCP, as well as the highly compatible PPTP service that works well with tablets and smartphones. The SOCKS5 technology, which was specifically designed to pierce the Great Firewall of China, comes built into the VPN as well. Throw in one of the most comprehensive zero-logging policies in the business, and what you get is a VPN you can use to Viber in China without worrying about your Internet Service Provider, the government, or anyone else.
In addition to working through China's firewalls, PrivateVPN is strong on fundamentals. The server network is a little small with 150+ servers, but these servers are far more powerful than regular VPN nodes. This means that the network, which spans some 60 countries, can handle the same kind of throughput as a much larger VPN service. What's more, you can enjoy the network with no limits thanks to no restrictions on bandwidth, speed, and server switches. This is especially convenient for users with multiple devices; PrivateVPN lets you use up to 6 simultaneous connections so you can Viber from your smartphone, tablet, and computer and still have 3 logins left over for other online activities. Between all these features and convenient extras, like a port forward service and a DNS leak test, PrivateVPN is a top Viber VPN inside and outside China.
Read our full PrivateVPN review.
PureVPN can help you unblock Viber in China if you're looking for a high-quality VPN that doesn't cost a proverbial arm and leg. The primary reason is that PureVPN is equipped with cutting-edge encryption technologies like OpenVPN's UDP and TCP, as well as PPTP and SOCKS5. The latter was designed specifically to beat the Great Firewall of China, while the other technologies help you get fast connections on all your devices when you're in the country. Throw in one of the biggest server networks in the industry – 2,000+ servers in 140+ countries – and you get the ability to consistently get foreign IPs and bypass Chinese censorship. This lets you use Viber freely, although connections can be slow if you're using public-access WiFi (e.g. in a University).
In addition to the above, PureVPN is highly secure. The encryption protocols covered above use 256-bit keys which have more combinations than there are atoms in the known universe. The no-logging policy is tough, with nothing that can be traced to you ever getting stored. Advanced features include split tunneling and a kill switch that takes you offline if your VPN connection drops. There's even a proprietary technology called Ozone that protects your data and device when you're offline, which is something no other VPN provider offers. If you want to make sure that neither your ISP nor the Chinese government knows you're using Viber, PureVPN should be at the top of your VPN service shortlist.
Read our full PureVPN review.
How to unblock Viber with a VPN
The above VPNs have been shown to be reliable at beating China's Firewall. But once you pick one, how do you set it up to unblock Viber? Just follow these steps:
With your VPN chosen, follow the link to their website. Select the plan you'd like, then fill out the information requested to sign up.
Next, download and install your VPN to your device. If using a mobile device, click the official link directly on your provider's website to be taken to the relevant app store.
Launch the app, login, and then visit the provider's server list to select a VPN server located outside of mainland China.
Once the connection to your chosen server has resolved, run a test on your connection. Open your web browser and visit ipleak.net. This site automatically runs an IP address lookup, which is displayed in numerical and country-of-origin form in a box near the top. The country of origin should match the location of the VPN you connect to (i.e. should say, "Japan" or otherwise). If the country of origin is still "China," then you may have a leak. Try another server, and if the problem persists contact support.
Assuming your IP test went well, you should now be able to access Viber and get back to messaging and making VoIP calls with your friends and family.
Sometimes even the best get blocked
Although the VPNs we recommended have an excellent track record of beating the Great Firewall of China, it isn't a static system – it's the most sophisticated on the planet and always evolving. So, even with a great VPN, you're bound to find yourself blocked at one point or another. We already mentioned changing your server in reference to an IP leak, but this can be helpful. Sometimes the server you first connect to is one that China has detected and managed to block. But aside from this tactic, there are several things you can do before calling support.
Change your protocol
OpenVPN is the standard, default protocol of most VPNs, but because of this China has taken extra steps to block connections that present with it. Properly configured, it can get through, but it's still detectable by packet inspection, something China has begun ramp up the frequency of checking. Changing your encryption protocol can help. L2TP/IPSec is typically very effective at beating China, and both NordVPN and ExpressVPN offer it.
Change your port
Windows SSTP protocol uses port 443. Blocking this port would render every website that uses HTTPS inaccessible – so port forwarding to it can help you bypass China's Firewall. ExpressVPN and NordVPN support 443.
Use obfuscated servers
With NordVPN, you can select the "obfuscated servers" option to get a list of alternative servers created specifically for using a VPN under heavy restrictions. Settings to enable these can be found in the manual configuration section in ExpressVPN.
And if all fails…
NordVPN and ExpressVPN are excellent for getting through China's Firewall, especially with the proper configuration. However, if you're still having problems, don't hesitate to contact support. They're dedicated to helping users bypass the toughest problems and get online.
Why use Viber?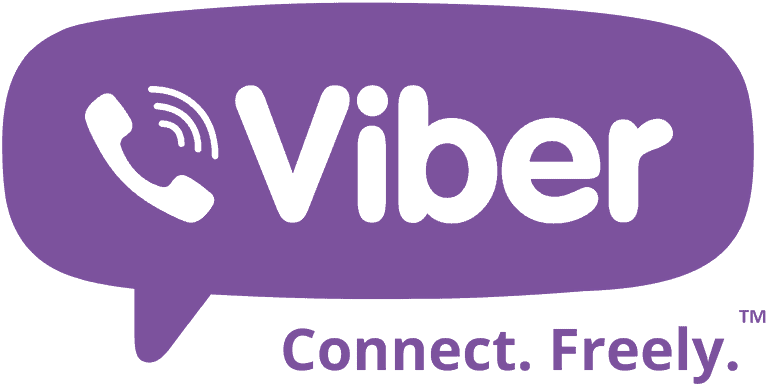 As mentioned earlier, Viber is one of the few VoIP services that has managed to maintain considerable attention from its users since its debut in 2010. A messaging and phone call app similar to Skype, as long as you can connect to internet, you can send text messages and make phone calls for free. You can even record and send audio messages, photos, and videos, as well as express yourself with stickers and emoji icons.
The big advantage to Viber over traditional phones is that it's free. As long as you're connected to the Internet, you can call friends, family, or associates on the other side of the world without paying a dime. And regardless of whether you're call is domestic or international, it's always HD-quality sound.
Why is Viber blocked in China?
Viber has achieved great success – something like 800 million people use the app across the globe. But like many other western apps and websites, as Viber grew in popularity, it was banned in China. That was in 2014 – and it's remained banned ever since. This can be frustrating to users with contacts outside of the country. International calls on traditional phone networks are expensive, and many users kept all their contacts on their Viber app, as well.
But really, why?
It's believed that China blocks western content as it becomes popular to avoid western influence on its citizens, including "unfavorable" opinions. The Great Firewall of China is the most sophisticated censorship system in the world, restricting access to an incredible number of sites, like Facebook, Twitter, and Instagram; YouTube, all Google services, and western News media; and literally thousands more.
VPNs vs. the Great Firewall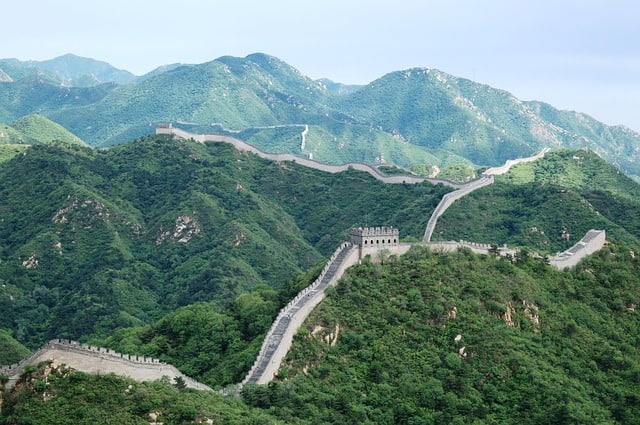 For expats, travelers, and business men and women in China, VPNS are a daily necessity. While the Great Firewall of China censors many websites and targets the VPNs that would unblock them, some VPNs still persist and succeed.
The Great Firewall uses a variety of tactics to block websites and VPNs. One of these methods is called "deep packet inspection," which investigates traffic as it passes through local ports and ISPs. These inspections look for markers that indicate a VPN is being used, like the OpenVPN protocol. The VPNs that continue to succeed at bypassing this firewall obfuscate their data to make it look like non-VPN traffic.
VPNs are blocked – but not illegal
In the early part of 2017, a report was released saying that the Chinese government was going to lock down on VPNs and make their use illegal. However, there's an important subtlety to note: the notice does not say that using a VPN is a crime, simply that VPN providers cannot operate in China without government approval. That's interesting and opens up some questions – why?
The Chinese government is not aiming for punishment – just censorship in most cases. Even businesses in China are hampered by the Firewall, so VPNs are actually essential to do business, particularly for international companies. VPNs allow information to pass into and out of China's borders and to do so securely. If China was able to shut down every VPN, business could be negatively affected in a major way.
But to operate with a VPN, a business has to apply to the government and get clearance to do so. The notice was in fact directed toward the businesses that use VPNs without these permits. But regarding individual rights, this law does not technically apply to a civilian – for now, if you can access and download a VPN (whether while outside the country, or using mirror sites) that can bypass the Great Firewall, you're in the clear.
However, that could change at any time. Be cautious, and if you're endeavoring to engage in any potentially politically or otherwise disruptive conduct online, use a VPN with Tor.
Conclusion
Viber is a fantastic, free way to stay in touch with family, friends, and associates around the world. Since it's blocked in China, though, you need a workaround – and a VPN gives you that loophole. In this guide, we've given you the tools to make an informed decision on which VPN to go with, as well as how to get up and running and unblocked. All that's left to do is pick one of the providers that have the power to get through, follow our steps, and unblock Viber in China.
Have you used a VPN to unblock Viber in China? Other apps or websites? What has your luck been? What about with VPNs in China in general? Tell us your experiences in the comments section.