We are reader supported and may earn a commission when you buy through links on our site.
Learn more
ExpressVPN not Working with Netflix? Here's What You Should Do
Yes, Netflix can sometimes succeed in blocking market-leader ExpressVPN. If you're trying to spoof into your favorite international content library and have hit the dreaded proxy error, don't panic. Here's what you can do instead to restore access in the vast majority of cases.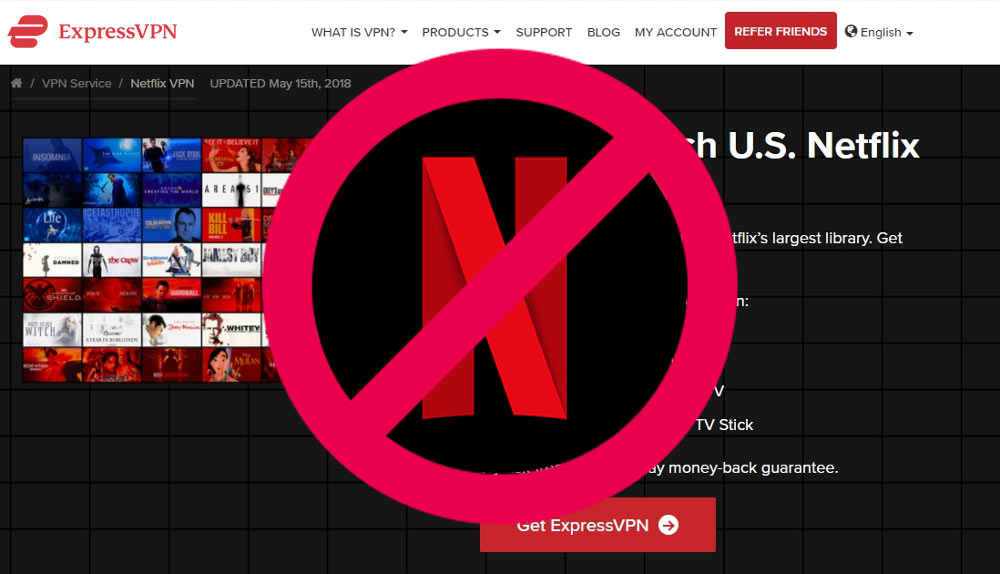 Maintaining reliable access to Netflix is one of the biggest selling points for any VPN. The video streaming service is available in over 190 countries around the world, each of which has its own selection of movies and TV shows exclusive to the region. If you live in the UK, for example, you'll have better access to britcoms and locally made dramas, but not as many Hollywood films or TV shows from the U.S. This can be especially frustrating for users in countries with a small selection of content that pales in comparison to Netflix in Canada, the UK, Australia, or the U.S.
Here's a preview of the best ExpressVPN alternatives that work to unblock Netflix:
NordVPN – Best Netflix VPN – No other VPN rivals NordVPN's expansive network, which provides smooth, private Netflix streams anywhere in the world. Try with a 30-day guarantee.
Surfshark – We love Surfshark for its idiot-proof approach to bypassing Netflix blocks. Pick a server, any server and you're good to go.
CyberGhost – An amazing all-rounder VPN with reliable access to the world's most popular Netflix libraries.
PureVPN – With its huge network and cybersecurity extras, this is a great Netflix unblocker.
The good news is you don't need to dig up Netflix secret codes to access more content. With the right VPN you can often bypass the Netflix proxy error and access videos from around the world. ExpressVPN is generally one of the better services to do this with, as it maintains a large list of servers that break through the geo-restrictive firewall. It won't always work, however, which is why these alternatives and workaround can come in handy.
30-days money back guarantee
Why Doesn't ExpressVPN Work with Netflix?
The short answer is that ExpressVPN does work with Netflix, but not all the time. The reasons behind this are complicated, so below we've laid out the basics so you can understand what's going on.
1. Check your IP Addresses and Geo-Restrictions
If ExpressVPN isn't work with Netflix, check your IP address and the geo restrictions. An IP address is a long string of numbers every device is assigned when they connect to the internet. Each one is unique to that piece of hardware, and they serve the same purpose as a mailing address. If you want to send a letter to someone, for example, all you have to do is write their address on the front. The same is true for IP addresses, only instead of postcards, it's packets of data.
Every time you turn on your home computer or streaming device it accesses the internet through your router and modem. The modem itself is assigned an IP address by your local internet service provider, which serves as the post office of sorts for packets of data. When you try to watch a movie from Netflix, your request is sent as a packet stamped with your IP address to ensure proper delivery.
2. VPNs Can Change IP Addresses
VPNs turn the world of IP addresses upside-down. Before data leaves your device it gets encrypted, scrambling the code so no one can tell what kind of content you're requesting. These secure packets are then sent through your modem and to your ISP where they get the usual IP address stamp, just like before.
With a VPN, however, every request you make goes through the VPN's network of servers before it reaches the internet. While there, the VPN removes your home IP address and replaces it with one of their anonymous ones. The data packet is then sent through as normal to carry out the request. When it returns to the VPN, they send it back to your home device through your ISP. The entire process happens under encryption, and because of the IP address switching, you can remain surprisingly anonymous as a result.
3. Netflix Blocks VPNs
For the most part, Netflix employs a simple measure to block VPNs. They essentially keep a huge list of all IP addresses associated with VPN services from around the world. When someone with a matching IP tries to connect, Netflix denies them access, plain and simple. The list is constantly updated with new IP addresses as VPN services expand their offerings, allowing Netflix to stop foreign-based streamers in their tracks.
Things work a little differently with the Netflix streaming apps as compared to the browser, however. Apps are blocked using a more restrictive DNS-based approach. This is almost impossible to get around, even with a powerful VPN. It's unlikely you will ever be able to access Netflix in another country through the app, though there are some occasional exceptions, as we'll see below.
4. Temporary Netflix Access
Most servers on most VPNs are blocked outright by Netflix. Depending on the VPN, however, temporary access can be maintained by deploying new and unknown IP addresses. This varies greatly between services, of course, but the end result is that sometimes you can access Netflix in the browser (and sometimes the app) through new servers or old IPs. All you have to do is try to connect and see if you can get lucky.
ExpressVPN Netflix Troubleshooting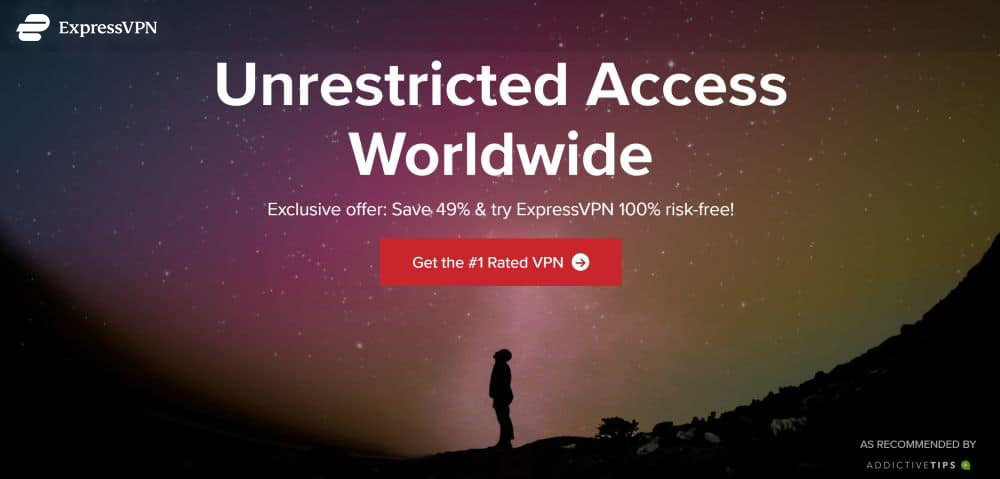 ExpressVPN keeps surprisingly reliable access to Netflix, both in the browser and through the Netflix app. It's not perfect, however, which is why you should use the tips below or try out alternatives to restore access to your streams.
Read our full ExpressVPN review.
Switch Servers
The best way to restore VPN access to Netflix is to switch servers. It doesn't have to be in another country or region, either. Often different servers in the same location can access Netflix while others can't. If you get the dreaded proxy error from Netflix, move through the ExpressVPN server list, connect, then reload the Netflix page to see if it works. With a little patience you can land a fast working server in the country of your choosing. For a smooth experience you can always get on a live chat with the support team — they'll deliver asap.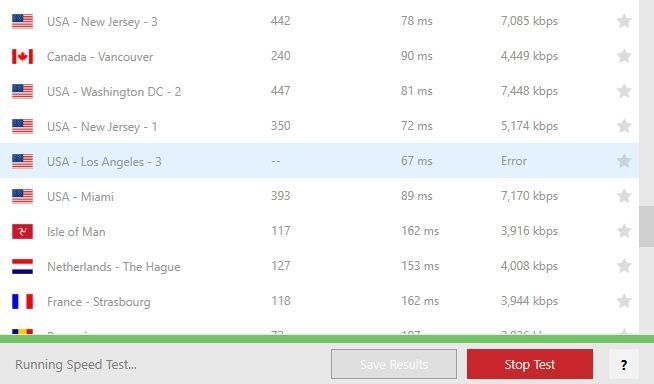 Use Windows, Linux, or Mac
ExpressVPN reports good access while connected and using the Netflix app. This isn't always the case, of course, especially on mobile devices, streaming hardware such as Fire TV, and game consoles. If you find your connection is blocked on any of these apps, open a browser window on your PC and try streaming through there.
Check Back Later
Nobody wants to hear this, but sometimes it's the truth: Netflix is usually better at blocking VPNs than VPNs are at bypassing the blocks. Given time, however, services like ExpressVPN generally find workarounds, you simply have to wait for it to happen. If you can't find a server that successfully breaks through the barrier, try again tomorrow.
Use Alternative Video Streaming Services
Netflix may be the biggest and the most popular video streaming service, but it isn't the only way to gain access to movies and TV shows. In fact, some of its competitors are priced lower and have a comparable selection of content!
Hulu and the alternatives to Hulu are a good place to start. They deliver a wide range of TV and movie content, and they aren't as restrictive about worldwide VPN usage as Netflix. If that's not quite what you're looking for, Stremio is another excellent resource. It's free, but it offers links to movie and TV show rentals so you can stay on the right side of copyright law.
RELATED READING: Best Legal Torrent Sites
At the end of the day, you can't beat Kodi and its awesome ability to access free movies and TV series from around the world. Installing the right Kodi add-ons can give you access to blockbuster films, foreign features, anime, live sports, stand-up comedy, and so much more. Just be extra sure to use a VPN when using Kodi, as ISPs take a dim view of traffic bearing the service's stamp.
Pros
Unblocks US Netflix, BBC iPlayer and other streaming services
Fast serves with minimal speed loss
OpenVPN, IPSec & IKEv2 Encryption
Strict no-logs policy for personal information
24/7 Chat Support.
Cons
Max 3 connections simultaneously
Slightly pricier than competition.
Alternatives to ExpressVPN to Access Netflix
In case you can't get reliable access to Netflix via ExpressVPN, don't worry, there are alternatives. The VPNs below are well-known for featuring fast and secure connections to the internet that work tirelessly to keep your information safe. They also have a great reputation for accessing Netflix streams on a variety of devices.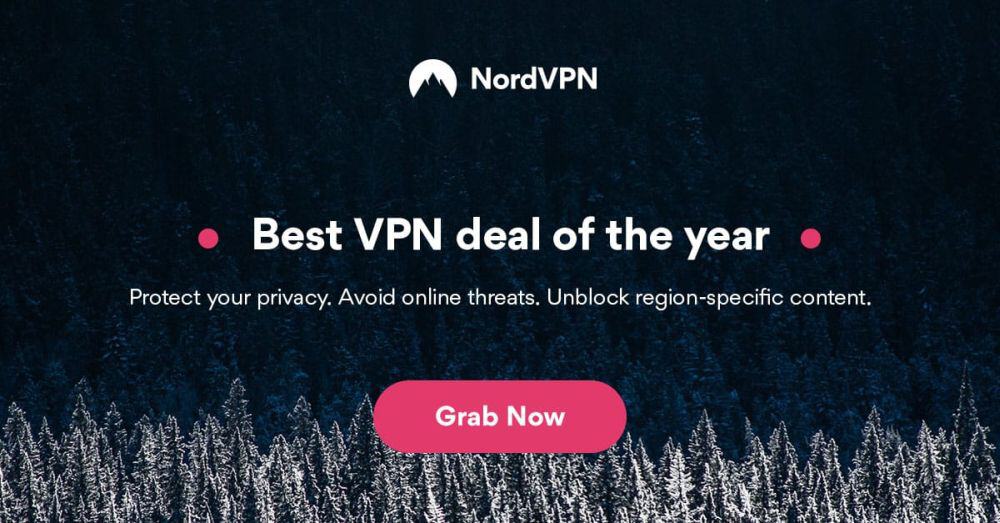 NordVPN consistently delivers some of the fastest speeds and the overall best Netflix connections in the business. With the company's huge network of over 5,400 servers in 59 different countries, you'll always have a reliable way to access the internet and break through geo-restriction barriers. NordVPN also gives you extra tools to stay safe online, including DDoS protection, onion over VPN, and double encryption, all thanks to this impressive network of servers.
NordVPN provides a number of useful security features to help keep your streams secure. A thorough zero-logging policy on bandwidth, traffic, time stamps, and DNS access ensures your activity is never stored on their devices long-term, and an automatic kill switch and DNS leak protection features hide your identity. Finally, 256-bit AES encryption keeps every packet of data locked down tight for a sturdy foundation of online anonymity and security.
Read our full NordVPN review.
Pros
SPECIAL OFFER: 2-yr plan (68% off - link below)
5,400+ servers globally
Strong encryption is used on all connections
Extra-secure Double VPN for data encryption
24/7 Chat Support.
Cons
Apps can sometime be slow to connect.

Surfshark is a great budget pick, but don't mistake it for anything but one of the most Netflix-ready VPNs on the market. Indeed, they've refined the process of using a VPN connection to bypass geoblocks into something so simple, literally anyone can do it. The secret is a wide server network over 800 nodes strong (across 50 countries), every single one of which is preconfigured to work with Netflix.
That means, you don't have to really know a lot about VPNs to start streaming your favorite shows and movies. Indeed, Surfshark offers reliable access to 14 of the world's biggest Netflix libraries, and this number is growing all the time.
Surfshark also packs powerful 256-bit AES encryption, no-logging, obfuscation, a kill switch, plus IP, WebRTC, and DNS leak protection. Even if you're in a heavily censored country, you can enjoy your private Netflix streams without fear of being watched yourself.
Pros
Unblock VoIP in oppressive regimes like WhatsApp, Skype, Discord, and more
Over 800 servers in 50 countries worldwide, and constantly growing
Accepts all major credit cards, Apple, Google, and Amazon Pay, PayPal, and even Bitcoin
Independently audited privacy practices
Responsive customer support available 24/7.
Cons
Speeds occasionally suffer a noticeable drop
Power users may wish for more settings to fiddle with.
Read our full Surfshark review.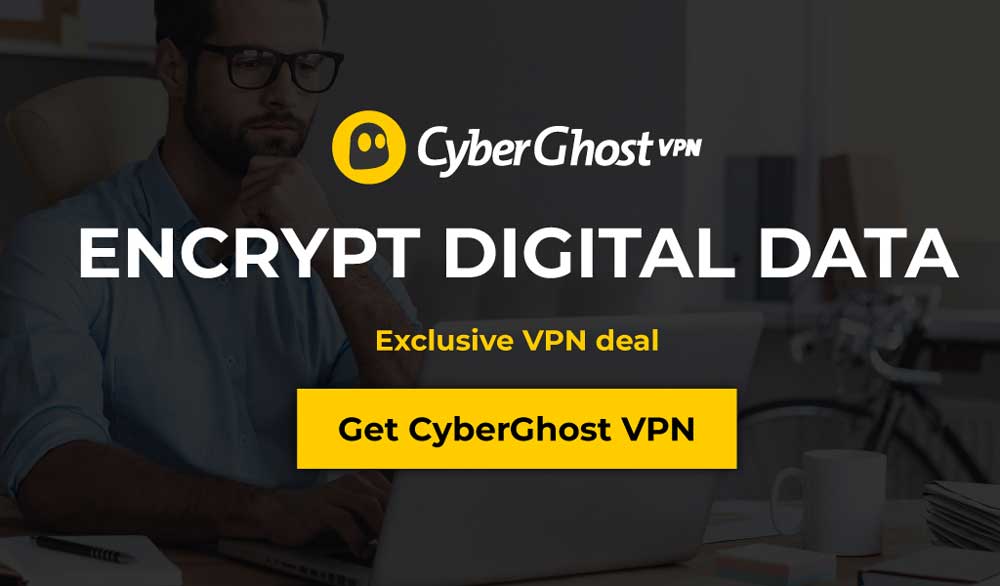 Looking for a fantastic, all-around perfect VPN? CyberGhost is a great place to start! The well-regarded VPN service has a wonderful set of privacy features that movie lovers will definitely appreciate. It's fast, easy to install, easy to use, and it provides extremely reliable access to Netflix both home and abroad. Part of the reason CyberGhost can do this is the service runs a massive network of worldwide servers, currently over 5,900 in 90 different countries. That means plenty of connection options for your HD movie streams, and plenty of IP addresses to circumvent Netflix firewalls.
CyberGhost also sets up a strong privacy shield to keep you safe online. The core of this is 256-bit AES encryption on all data along with a zero-logging policy on traffic, time stamps, and IP address. DNS leak protection and an automatic kill switch are standard with the company's custom software, as well, which seals potential cracks to ensure no identifying information ever leaves your device.
Read our full CyberGhost review.
Pros
SPECIAL OFFER: 79%OFF
3,600+ servers, 55+ countries
Robust encryption standards
Strict no logging
24h support.
Cons
WebRTC IPv6 leak in macOS
Some streaming sites cannot be unblocked.
PureVPN is a full-featured virtual private network that goes above and beyond the usual VPN offerings. Instead of just providing privacy and security, PureVPN gives you an entire suite of online protection tools, everything from malware shields to app blocking features, DNS website filters, and anti-virus protection. Best of all, you don't have to install any additional apps to gain the benefits from these bonuses. This provider includes them all in one tidy package for the ultimate in convenience.
PureVPN's server network is fast, reliable, and quite large, currently sitting at over 2,000 servers in 140 countries. Data that passes through this network is secured with 256-bit encryption and protected by a zero-logging policy on traffic, as well. PureVPN adds DNS leak protection and an automatic kill switch to every version of its software for a solid privacy foundation, allowing you to stream Netflix and surf the web with full peace of mind.
Read our full PureVPN review.
Conclusion
Finding reliable, region-free access to Netflix is never an easy task. Some VPNs work, others don't, and still others only function part of the time. ExpressVPN is one of the more reliable services out there, yet there are days when it just doesn't seem to function. Fortunately there are some tricks to make ExpressVPN work with Netflix, as well as some stellar alternative services. Stick with it and you can unblock Netflix from anywhere in the world!