We are reader supported and may earn a commission when you buy through links on our site.
Learn more
Best Sports Addons for Kodi That Are Working in 2021
Kodi is a powerful streaming tool with tons of options for viewing sports streams, both live and otherwise. Today, we run down the top confirmed-working add-ons to help you get your game on.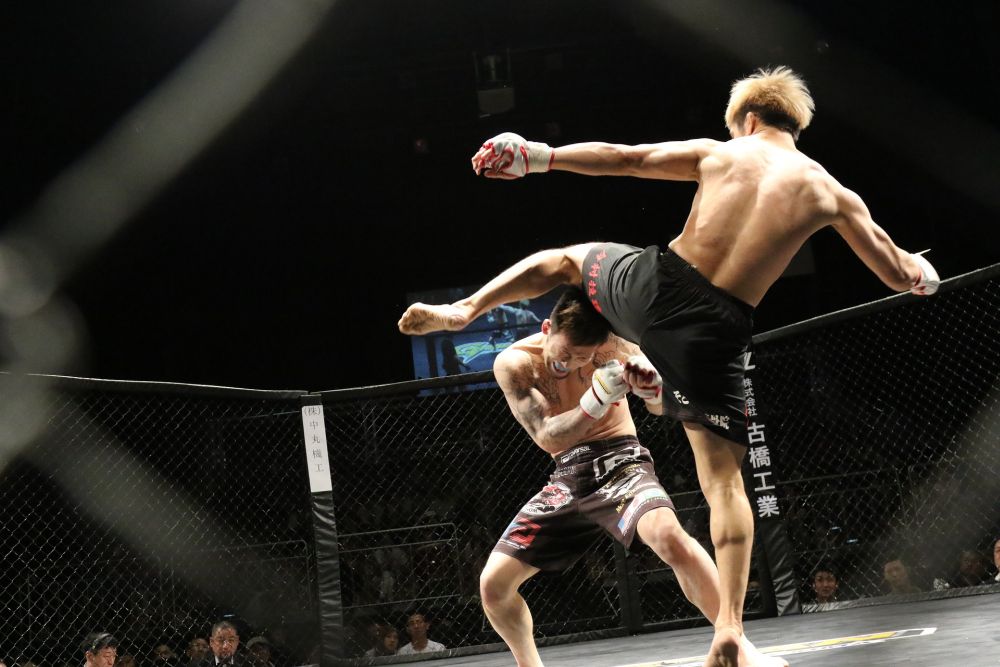 There's nothing like getting home from a long day at work, turning on the TV, and watching the game. Unfortunately, most sports take place during the morning or afternoon, meaning all the action has come and gone by the time you clock out. The solution: Install Kodi and a couple of on-demand or live sports streaming add-ons. With these in hand you'll be able to catch highlights, interviews, and live games at your convenience and from any Kodi-enabled device. No fussing around with recording devices, and no more getting home late to find the game has already started!
30-days money back guarantee
Reminder
Kodi is safe, easy to use, and completely free, no matter which platform you install it on. Kodi doesn't come with any kind of content and doesn't break any laws, but that hasn't stopped certain ISPs and government agencies from cracking down on Kodi use. The app makes it possible for third party developers to create add-ons that access content illegally. Even if you don't use any of those unofficial programs, your privacy could be at risk each time you start a stream.
You can protect yourself from these invasions of privacy by using a good VPN. Virtual private networks create a safe tunnel between you and the internet by encrypting every packet of data that leaves your device. No one can tell what you're watching, and no one can tell where you're from. You're free to stream sports, watch live TV, and browse any corner of the internet you like!
NordVPN – Best for Sports on Kodi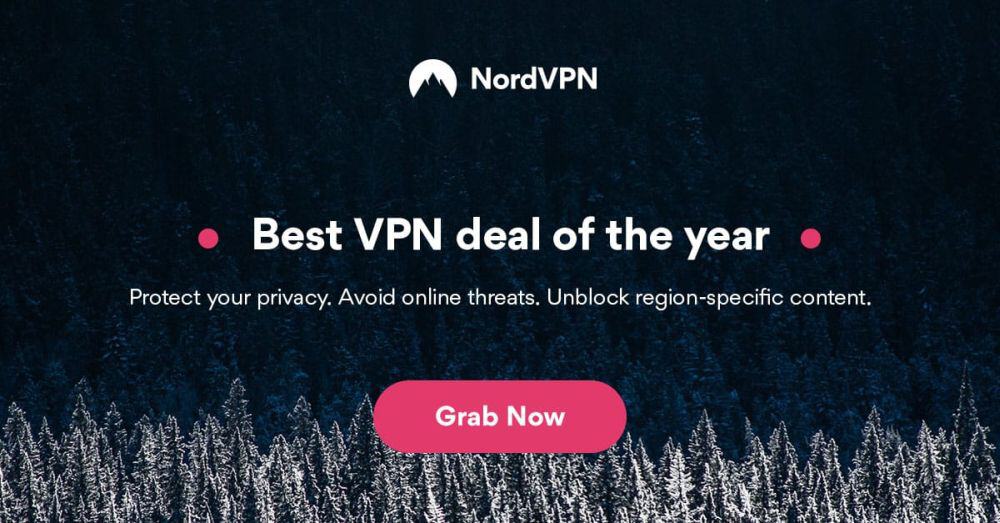 NordVPN does everything a dedicated Kodi VPN should. It opens up tons of possibilities for spoofing past geoblocks to catch live sports streams from across the world, while guaranteeing your privacy while viewing. It's easy to use, affordable, and available on your favorite device–what could be better?
At the core of NordVPN's tremendous offering is a powerful server network numbering over 5,800 nodes in 59 countries. Connect via NordLynx–a cutting-edge encryption protocol that is both unbreakably strong and fast enough to ensure buffer-free streams, even in HD. SmartPlay smart DNS helps you break past stronger VPN blocking measures, like Netflix's infamous proxy ban.
NordVPN never imposes limits on your streams; no bandwidth or speed caps, unlimited server switching, and zero discrimination on traffic type (even P2P). What's more, this is one VPN that truly respects your privacy, enshrining your right to anonymity within company policy via a no-logging guarantee.
Read our full NordVPN review.
Pros
Servers optimized for unblocking Netflix
GooglePlay users rating: 4.3/5.0
Torrenting is explicitly permitted
Retains no metadata of your browsing
Money back guarantee policy.
Cons
Refund processing can take up to 30 days.
Choosing Your Add-ons – Official and Unofficial
Kodi's software environment is roughly divided into two categories: official and unofficial. The former includes a single repository tested and approved by the Kodi development team. All of these add-ons are guaranteed safe and legal, meaning you can install them and start streaming without fear.
Unofficial add-ons are known to bend the rules a little bit. They provide access to more sports and videos than official add-ons, but some of those sources may not be legal. Unofficial add-ons also disappear without warning, making them unreliable in the long run.
The type of add-on you use is entirely up to you. Be aware that installing third party content may be against your local laws. Addictive Tips does not condone or encourage any violation of copyright restrictions. Please consider the law, victims, and risks of piracy before accessing copyrighted material without permission.
First, Enable Unknown Sources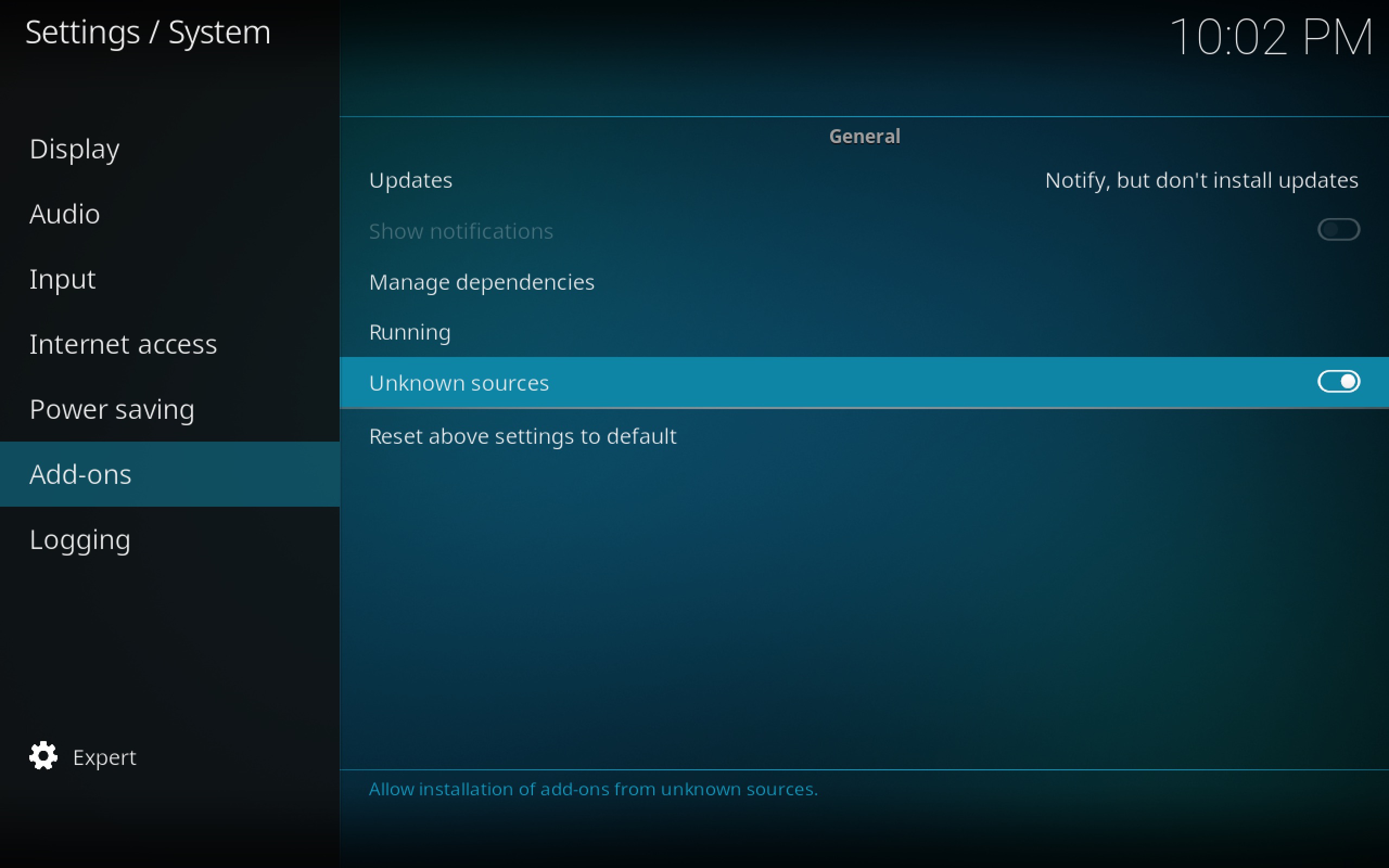 Kodi offers several methods of repository and add-on installation. All of them require a quick settings change before you can add new content, however. It's perfectly safe to do, just follow these steps and you'll have everything prepped and ready to go.
Open Kodi and click on the gear icon to enter the System menu.
Go to System Settings > Add-ons.
Toggle the slider next to the Unknown sources option.
Accept the warning message that pops up.
How to Install Official Kodi Add-ons
All of Kodi's official add-ons are packaged in a single repository that's included with every Kodi installation. You don't need to do anything special to access them, just find the repo, pick your content, and start streaming. Follow the steps below to install the official add-ons below. Refer back to this section if you need help remembering what to do.
Run Kodi, go to the main menu, then choose Add-ons.
Click the open box icon and select Install from repository.
Scroll down and click Kodi Add-on repository.
Choose the Video add-ons category.
Search for your add-on by name, then install.
Installing Unofficial Add-ons
If you choose to go down the unofficial add-ons path, you'll find hundreds of more options at your disposal. Many of these repositories won't work, many others will be poor quality or difficult to use. When you find one that strikes the right balance, however, you'll be set for sports, movies, TV shows, and so much more.
Installing unofficial add-ons is much like installing official add-ons. Their repositories aren't contained in Kodi, though, so you'll have to add them manually. Below is the basic outline of an installation process for any unofficial add-on. Refer back to this section if you need help remembering what to do.
Locate a repository that contains the add-ons you want to install.
Note the repository URL.
Open Kodi and click on the gear icon at the top.
Scroll to File Manager, then choose Add source in the left pane.
In the Add File Source window, click the center where it says <none>.
Type the repository URL into the box. Make sure you enter it exactly as it appears, otherwise Kodi can't download the repo.
Click OK then type a name for your repository in the lower box.
Return to the Kodi main menu, click Add-ons and enter the open box icon.
Choose Install from zip file and select the repository you just added.
Look for the repo by name, then click to enter it.
Browse the repository's contents for your add-on. You may need to enter several sub-folders before you can find it.
Install the add-on. After a few moments it will be available from Kodi's main menu.
VPNs and Kodi
VPNs normally work perfectly fine with Kodi. They allow you to keep your identity secure and encrypt your video streams so that no one can monitor or throttle your connection. Some of the live sports apps are an exception to this rule, however. Companies like NBC and FOX are known to block VPN users from accessing their streams, even if those VPNs are perfectly legitimate and located in the correct region. If you get an error when accessing any of the official add-ons below, try disabling your VPN for a few moments, then relaunch the stream.
Best Official Kodi Sports Add-ons
Kodi's official sports add-ons make it easy to access live sports streams, on-demand content, news, interviews, scores, and everything in-between. The add-ons below are completely free to use, though you'll need an active subscription with a cable provider or with the add-on's source service to use them.
NBC Sports Live Extra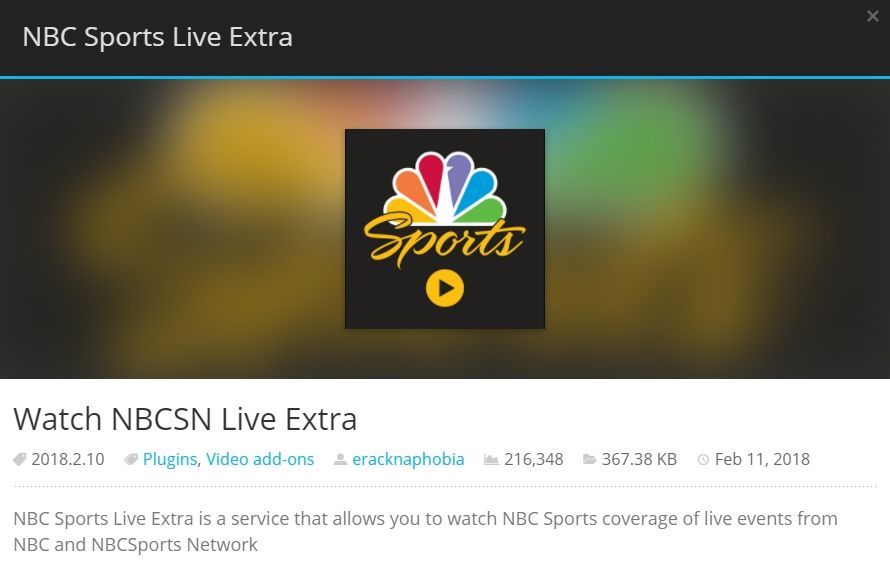 NBC Sports Live Extra pulls content from NBC's official online broadcasting sources. The channel is home to a huge variety of sports, including NASCAR, the PGA Tour, NHL games, Premier League soccer, the Super Bowl, and even the Olympics! The streams are high quality and easy to use, just a few clicks and you can kick back and enjoy. Note that you will need a subscription to a U.S.-based cable provider to make full use of NBC Sports Live Extra.
Installing NBC Sports Live Extra
NBC Sports Live Extra is included in Kodi's official repository, making installation a breeze. Follow the instructions above to access the repo, then scroll down the alphabetical list to find NBC Sports Live Extra. Install it, then head back to the main menu to complete the process.
Once the add-on is installed, you'll need to activate it. Launch the add-on and Kodi will prompt you to pair your device. Follow the instructions below to enable access, then you're ready to stream.
Visit activate.nbcsports.com
Select your device and cable provider.
Type in your activation code listed in the Kodi pop-up window.
When activated, NBC's website will redirect you to your cable provider's login page.
Enter your details and sign in.
Once activation is complete, go back to Kodi, close the pop-up, and start streaming.
FOX Sports GO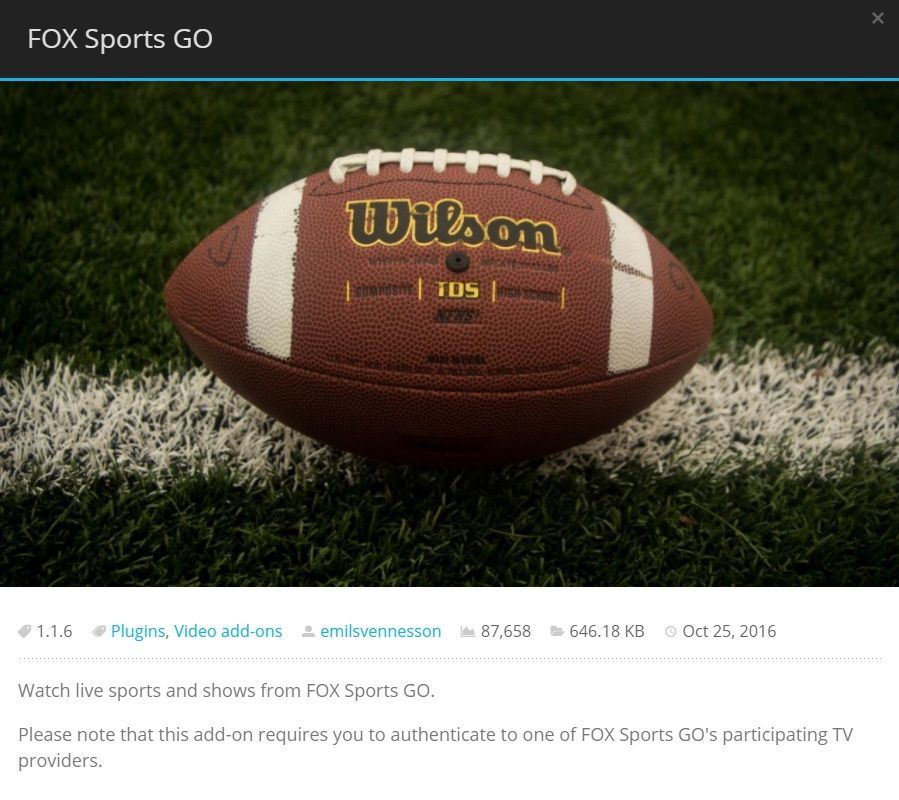 The official add-on for FOX Sports GO sources content from FOX's online TV Everywhere service for fast and high quality sports streams. The app includes a solid variety of events, including NBA, NHL, and MLB games. Like other network-based add-ons, you'll need to activate by pairing Kodi with an active cable provider subscription. Once you do, you'll have the full run of FOX Sports GO anywhere you install Kodi.
Installing FOX Sports GO
Installing FOX Sports GO is quick and easy. Follow the guidelines above to access Kodi's official repository, then browse for the add-on in the alphabetical list. Next, you'll need to pair the add-on with a cable provider subscription to activate it. Kodi will automatically prompt you to do this the first time you launch the app. Follow the steps below to activate and start streaming.
Copy the activation code from the Kodi window.
Visit foxsportsgo.com/activate
Enter your code, then select your cable provider.
You'll be redirected to the cable provider's login page.
Enter your details and sign in.
Once activation is complete, go back to Kodi and start streaming.
MLB.tv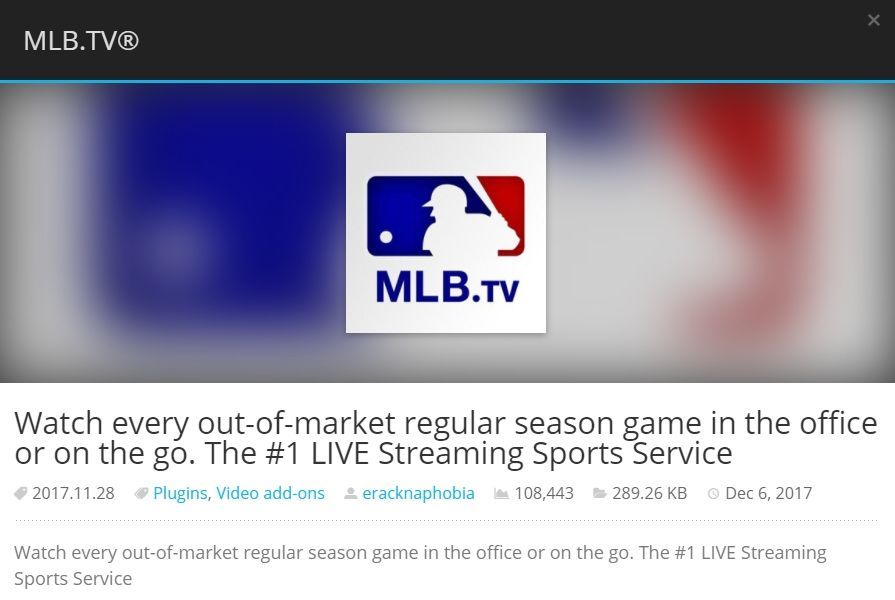 If you're a big baseball fan, catching the odd game or two on network-based add-ons might not be enough. Fortunately Kodi offers a direct add-on to MLB.tv's library of streaming and on-demand content. Watch every regular season game, live or at your leisure, directly from Kodi on any device you own. You'll need an active subscription with the MLB.tv service to use the add-on.
Installing MLB.tv
To install the MLB.tv Kodi add-on, follow the instructions above to access the official Kodi repository. Inside, scroll down until you find MLB.tv in the alphabetical list. Install it, then access at any time from the main add-ons menu.
Best Unofficial Kodi Add-ons for Sports
Network sports streams and official games are great, but sometimes you need more than local feeds and big events. With Kodi's unofficial add-ons you can access sports from around the world, including smaller, less popular sports that usually don't make it to cable or satellite TV!
SportsDevil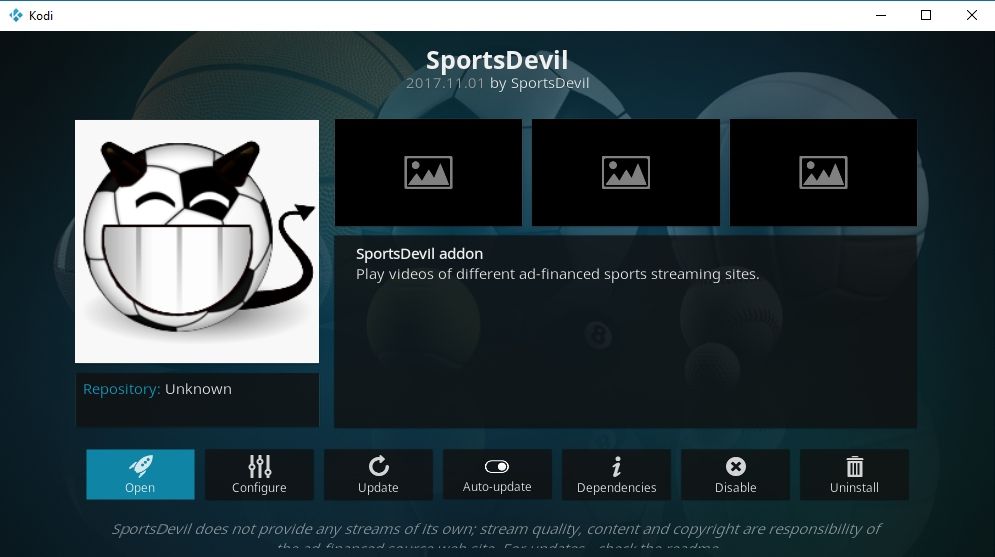 SportsDevil is an amazing sports streaming add-on for Kodi. The extension comes with dozens of live sports streams ready to go, all you have to do is pick a source and start watching. With SportsDevil you'll have free and unlimited access to soccer, NFL, NBA, hockey, golf, tennis, boxing, UFC, and more. The add-on favors live content over on-demand videos, so you'll need to tune in at the right time to catch the game.
How to Install SportsDevil
SportsDevil is available in a number of popular repositories. We favor the seduNdneS repo, as it keeps the add-on as up to date as possible. To get SportsDevil, first install the seduNdneS repo, then find the add-on itself and install it.
Follow the steps above for installing unofficial add-ons.
In the Add Sources step, type in the seduNdneS URL: https://firetvguru.net/fire
In the next step, name the repo something descriptive like sedundnes.
Complete the installation steps and access SportsDevil from the main add-ons menu.
Using SportsDevil
SportsDevil organizes its content by source first, then general category. You can't just dive in and find baseball or hockey. Instead, look for a reliable location, then browse the folders or channels inside. Once you get used to it you'll be able to jump right to the section you want without fumbling around. Below are a few of our favorite resources you should try out first.
Bundesliga-Streams.net – Live events sorted by time. A great place to look if your team is playing right now!
Dimsports.eu – A large category list that covers all the biggest sports.
FirstRowSports.eu – Tons of sports options that include football, basketball, hockey, boxing, and UFC.
LiveFootball.ws – Catch in-progress soccer matches.
LiveTV.ru – Has an excellent "now playing" section with worldwide broadcasts.
FTFA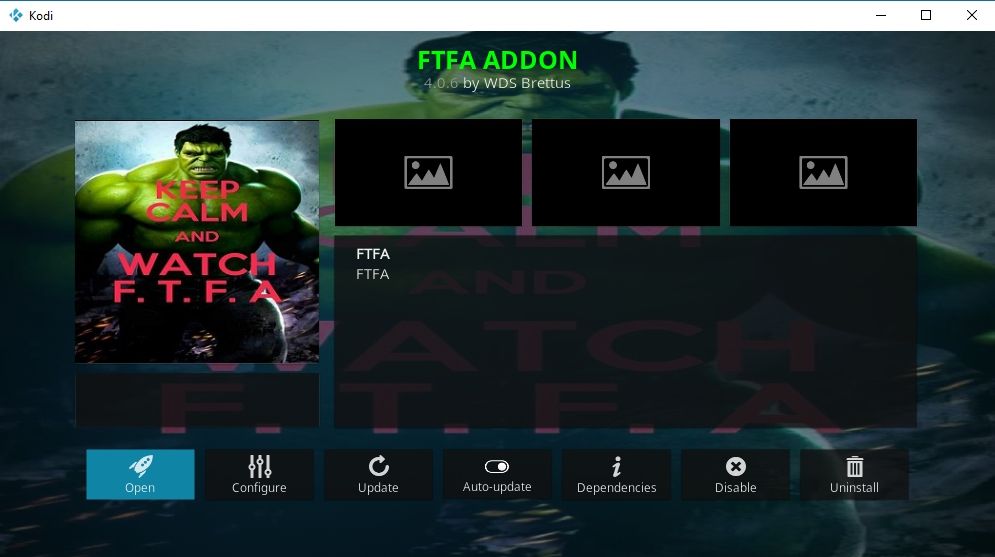 FTFA is an unwieldy and unusual add-on, but oddly enough, that's what makes it so good. The extension is designed around live content instead of on-demand videos. You pick shows and sports by navigating channels based on location, picking from a variety of UK- and U.S.-based servers for a staggering amount of variety. Like SportsDevil above, it takes some getting used to. But once you know where to go you'll be able to jump in and get your sports fix in seconds.
How to Install FTFA
FTFA is best accessed by installing it from the Brettus Repository. You may need to verify the installation through an external website after launching the add-on, but it only takes a few seconds and is completely free.
Follow the steps above for installing unofficial add-ons.
In the Add Sources step, type in the URL: https://toptutorialsrepo.co.uk/kodi/Repos/
In the next step, name the repo something descriptive like toptuts.
Find the Brettus Builds repository within the toptuts repo and install it.
Complete the installation steps and access FTFA from the main add-ons menu at any time.
If you need to activate FTFA, just launch the add-on, then follow these steps:
A window will open in Kodi asking for a PIN.
Click OK and a website will load in your browser.
Click the blue GENERATE button to receive a PIN. It should look something like this: AB1234
Copy the PIN, then go back to Kodi and paste it into the active window.
The PIN will validate and you're free to stream.
Sports on FTFA
FTFA is organized by channel servers, not content type or resource. To find things like American football, soccer, hockey, or gold, all you need to do is check out each of the main servers and browse their channel offerings within. There are plenty of options for stumbling across random sports broadcasts, but if you don't want to play any guessing games, below are some of the better folders to start with.
UK Channels – The UK server options are spread across a variety of sources that include BT Sport, Euro Sport, Sky Sport, and several channels devoted to soccer and racing.
USA Channels – The U.S. server options usually have a selection of broadcast channels like CBS, NBC, FOX, and ABC. Sportsnet is also available, as are ESPN, Fight HD, and multiple channels dedicated to the NBA and NFL.
PPV LIVE – Pay per view events broadcast live as they air. The selection varies, but it's a great place to look for UFC matches and other PPV events.
Conclusion
Excited to watch some free sports streams on Kodi? The app is a great resource for all kinds of media, including movies and TV shows. With the right add-ons you can catch HD broadcasts or replays from any device. Just fire up Kodi, open the add-on, and get ready to enjoy.