We are reader supported and may earn a commission when you buy through links on our site.
Learn more
Netflix Secret Movie Codes: Unlock Thousands of Hidden New Films and Shows
Netflix is one of the largest movie and TV show streaming services in the world. Estimates place the bandwidth used by Netflix videos as high as 37% of all online traffic, a number that continues to climb as the years go by. That's a lot of binge watching, but it's also a lot of category browsing to find just the right movie for the evening.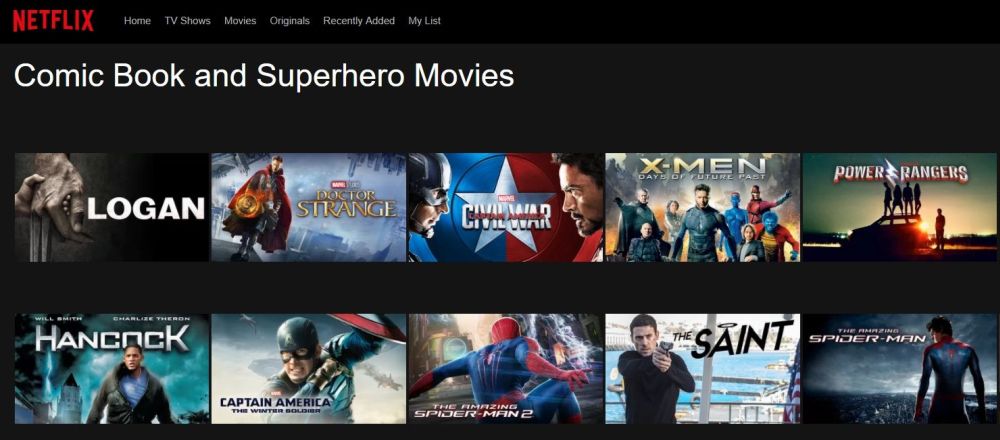 The Netflix interface shows off an extremely limited selection of what the service has to offer. You'll see things like comedies, sci-fi TV shows, action movies, and Netflix Originals, but apart from that, it's pretty random. There are thousands of Netflix secret movie codes that can unlock a ton of new options, however. In the mood for "Martial Arts, Boxing & Wrestling" or "Movies based on children's books"? No need to start browsing with crossed fingers, just check out the secret Netflix movie category codes and jump right to the good stuff!
30-days money back guarantee
About the Netflix Secret Codes
Netflix doesn't advertize its secret movie categories. When they were discovered a few years ago, the company publicly acknowledged their existence, but providing access to these hidden genres was never part of their plan. That certainly doesn't stop everyone else from using them, however!
Why Do the Codes Exist?
Netflix has an incredibly complex algorithm that drives its sorting and suggestions engine. It watches which movies and TV shows you stream, then picks out pieces of data from those selections. Information like which celebrities were in the movie, who directed it, what genre it's part of, and what type of film it is (suspenseful, romantic, funny, etc.) are all taken into account. There are even rumors that Netflix notes when you watch these movies and adjusts its recommendations based on time of day!
To keep you clicking new streams, the Netflix algorithm churns through all of its collected information and spits out content suggestions similar to what you've already seen. It's easier for the code to do this when content is split into more than just a few categories. One action movie can be vastly different from another action movie, for example. By dividing them into spy action, crime action, military action, and so on, it's easier to note who's watching what, and it's easier to give them more of what they're looking for, too.
What Can the Codes Do?
Put simply, the hidden Netflix category codes reorganize videos on Netflix into entirely different groupings. It's not just "sci-fi", "mystery", "horror", now you've got B-horror, cult horror, anime horror, foreign horror, and so on. Think of it like clicking through a tag cloud or using a "filter" option on a website. Instead of sorting manually, though, Netflix has already done the work for you. Category codes are quick shortcuts to new content you probably didn't realize even existed!
Compatible Apps and Devices
Netflix's apps don't restrict which videos you can watch or where you can watch them. If the movie is unlocked in your country, you can check it out on the website, on the mobile app, on your Roku or Fire Stick, etc. The catch to these secret codes is you have to type in a URL to reach them. Netflix doesn't offer in-app links to the hidden content. All you have to do is open up a browser, log into Netflix, then type in the URL. You can do this on desktop or mobile or wherever. Once you find something you like, add it to your queue, then stream it from your favorite app.
Are the Codes Region Locked?
None of the categories are restricted by region. Anyone anywhere can browse the codes, even when they specifically refer to foreign content or movies from certain countries. What films are actually in these categories will change depending on your region, however. Some of them may even be empty when you create the link!
Are the Codes Legal?
Absolutely! Using the codes below just organizes Netflix's content in different ways. You aren't breaking any laws or accessing any videos that Netflix doesn't want you seeing. In fact, these codes work in the company's favor, as they help people find more things to watch! As long as you have an active account with Netflix, using the hidden categories is perfectly legal.
Netflix Secret Movie Code List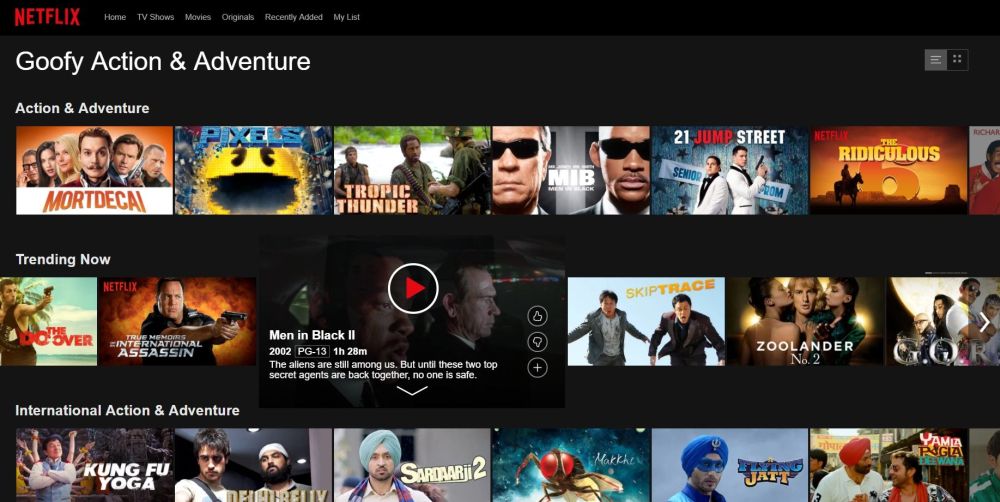 Say goodbye to bland recommendation streams and broad genre lists, Netflix secret categories are here! There are thousands upon thousands of secret codes to use, organizing Netflix's content into genre, sub-genre, actor, age, origin, and more. Take a look at the info below to get started.
How to Use the Hidden Codes
To use any of the Netflix codes below, all you have to do is paste in the following URL, then add the specified digits at the end:
https://www.netflix.com/browse/genre/
As an example, if you wanted to watch "Anime Horror (10695)", just open your web browser and paste the URL above into the box. Then, type the category's secret code at the end to create this link: https://www.netflix.com/browse/genre/10695 Hit enter, make sure you're logged into Netflix, and you're set. Netflix will display a list of anime horror films and episodes ready to stream.
Selected Netflix Secret Codes
We picked out a few of the more intriguing hidden Netflix categories for you to browse. For more, fire up your browser and take a look at the full list of Netflix secret codes.
Action & Adventure starring Yun-Fat Chow (2449)
British Documentaries (3394)
Comedies starring Leslie Nielsen (2359)
Critically-acclaimed French-Language Dramas (2939)
Dark Italian Movies (3163)
Deep Sea Horror Movies (45028)
Dramas starring Willem Dafoe (3889)
Exciting Movies starring Steven Seagal (118)
Foreign Horror Movies (8654)
Foreign Sci-Fi & Fantasy (6485)
Goofy Cult Movies (258)
Independent Detective Thrillers (1551)
Japanese Action Sci-Fi & Fantasy (524)
Movies for ages 0 to 2 (6796)
Movies starring Will Ferrell (3222)
Quirky Foreign Crime Movies (3723)
Scandinavian Movies from the 1980s (2332)
Sci-Fi Adventure based on Books (1388)
Showbiz Musicals (13573)
Southeast Asian Movies (9196)
Sports Documentaries (180)
Steamy Psychological Movies (545)
Tearjerkers for ages 11 to 12 (128)
Travel & Adventure Documentaries (1159)
TV Sci-Fi & Fantasy from the 1980s (467)
Understated British Dramas based on Books (1058)
Vampire Movies from the 1970s (2752)
Violent Spy Movies (827)
Visually-striking Movies for ages 5 to 7 (2851)
War Alien Sci-Fi (3570)
War Movies from the 1980s (4272)
Westerns from the 1960s (445)
World Music Concerts (2856)
Zombies (3719)
Unlock More Movies with a VPN
Netflix is available in dozens of countries around the world, but did you know most of its content isn't available worldwide? International distribution and copyright laws restrict which films and TV shows can be streamed in different countries. Even if a new Hollywood movie is out on the U.S. Netflix, for example, you may not be able to watch it in Canada, the UK, or anywhere else. It's a frustrating feature that Netflix is legally bound to provide, but fortunately there's a quick way to work around it.
In addition to providing safe, secure online browsing, using a VPN (virtual private network) while streaming on Netflix is a great way to unlock even more viewing options. With the right VPN on your system, you can easily switch virtual country locations and watch movies from outside your home location, all with just a few clicks. Netflix is known to actively block VPNs from doing this, which is why we've provided a list of recommended VPN services that are great for accessing geo-restricted content on Netflix.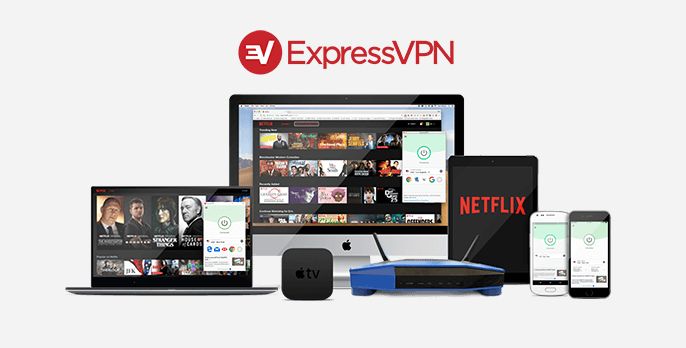 ExpressVPN has a stellar reputation as being one of the fastest, easiest to use VPNs on the market. The service operates a network that spans hundreds of servers in 94 different countries, enough to guarantee you'll always be able to find a lag-free connection in your preferred region. Your data is kept safe with 256-bit AES encryption along with a zero-logging policy and both kill switch and DNS leak protection features. Everything you need to stay safe and secure is here, and it's available at the touch of a button.
ExpressVPN also happens to be one of the best VPNs for unlocking geo-restricted content on Netflix. The service is constantly working to add new, unblocked IP addresses, and it works like a charm on both the Netflix site and with Netflix apps, as well.
Pros
SPECIAL OFFER: 3 months free (49% off - link below)
Super fast servers
Secure encryption & VPN protocols
No logging policy well enforced
Live Chat Support.
Cons
Slightly more expensive than some other options.
NordVPN has a lot of standout features, but by far the most impressive is the company's server network, currently siting at over 2,700 nodes in 56 different countries. That amount of variety is excellent for finding fast, low-latency connections around the world. Add in 256-bit AES encryption, DNS leak protection, and automatic kill switch, though, and you've also got an incredibly private VPN that can keep you safe without slowing your download speeds.
NordVPN ranks high on the list for VPNs that can reliably access Netflix. There are always servers that Netflix hasn't blocked, and when Netflix starts to catch up, NordVPN just adds more fresh IP addresses to keep the streams unrestricted.
Pros
SPECIAL OFFER: 2-yr plan (68% off - link below)
Extensive server park of over 5,400 different servers
Torrenting is explicitly permitted
"Double" data protection
Money back guarantee policy (30-days).
Cons
Some servers can be slow and unreliable
They can take 30 days to process refunds.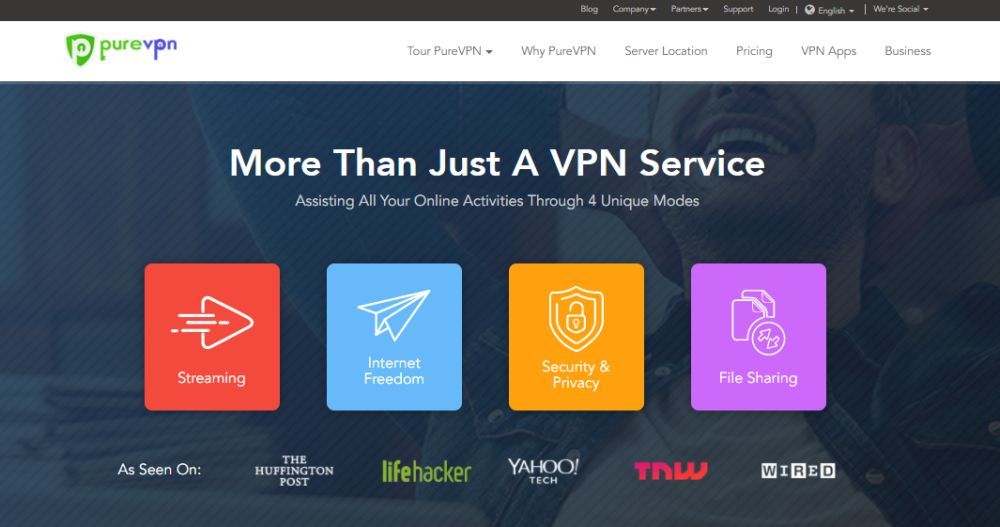 PureVPN dares to ask one simple question: what if encryption and location variability isn't enough? What if users want virus protection, malware shields, app blocking, and DNS level website filtering? PureVPN provides all of these extras and more, each of which is perfectly integrated into the service's custom software. All you have to do is download and connect, then you're safe from just about any malicious attacks the internet can throw at you. Along with this, PureVPN also has a zero-logging policy on all traffic, automatic kill switch and DNS leak protection features, and 256-bit AES encryption on all data.
Join PureVPN today to take advantage of an amazing 73% discount on a 2-year plan, just $2.95 per month! You can even try it risk-free with the company's seven day money back guarantee.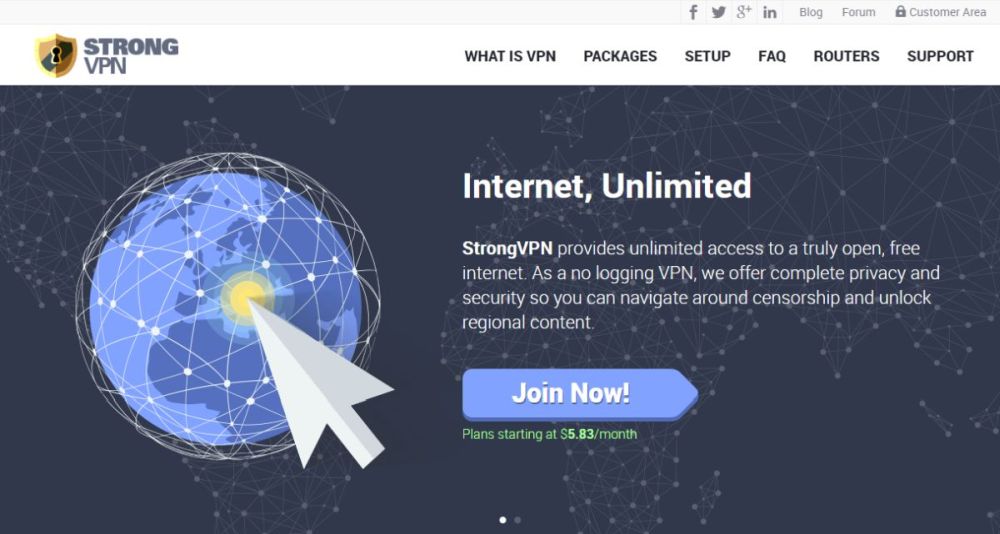 StrongVPN puts a huge priority on privacy. The service runs a small but sturdy network of servers representing 45 unique locations around the world. You'll be able to connect to this network with 2048-bit encryption, including alternative security protocols such as L2TP, PPTP, and OpenVPN. Zero activity logs help keep your data safe and secure, and both a kill switch and DNS leak protection lock down your identity and location so nothing ever slips through.
Sign up with StrongVPN and take advantage of a 41% discount on yearly plans, just $5.83 per month. Use the code "SAVE15" to get an additional 15% off at checkout, bringing the price down to just $4.95 per month!
Conclusion
Netflix does a lot of behind the scenes work to monitor our viewing habits so they can provide the most binge-worthy experience possible. For most of us, knowing a broad genre label is enough to get by. But for fancy algorithms, they need a little more detail. These secret movie codes are the result of that. Using them lets you skip the aimless browsing and start watching something good.