We are reader supported and may earn a commission when you buy through links on our site.
Learn more
How to Install ExpressVPN on Firestick
Whether you're running an older version of Amazon's Fire TV Stick or simple prefer DIY projects, today's article will guide you through the process of installing ExpressVPN on your Firestick. We cover basic installation along with sideloading, so no matter what hardware you're using, you can enjoy the power and speed of ExpressVPN on your favorite streaming device.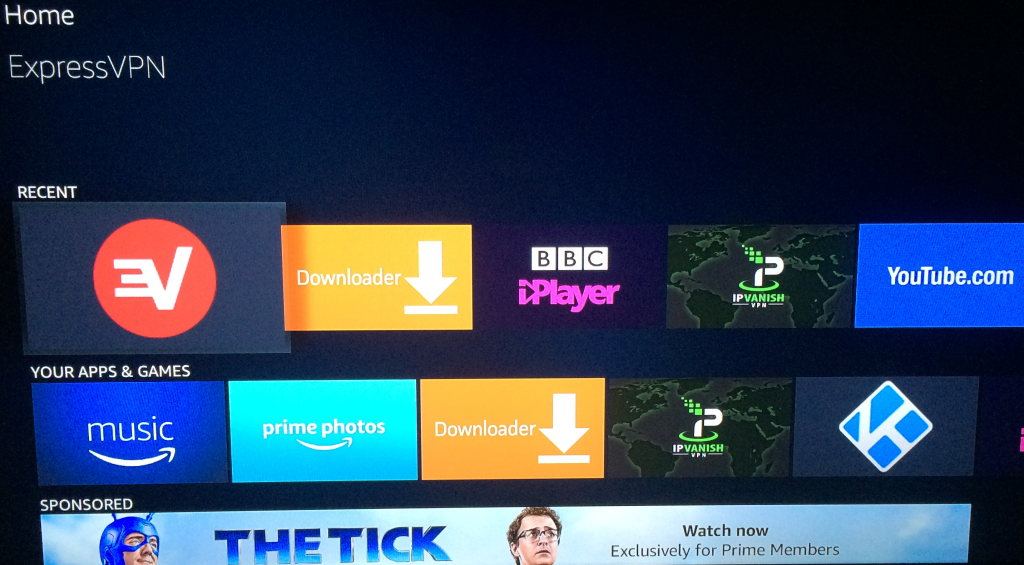 If online streaming has changed the way many people access media content, then the Amazon Fire TV Stick (or Firestick for short) has undoubtedly changed the way we stream. As streaming has become more reliable in recent years, there have been various devices come to market which have tried to provide the perfect streaming solution. Everything from Smart TVs to set-top boxes has been tried and, while some have been more successful than others, it is the Firestick which has been the first to really capture the public's imagination.
Why is this? Well, the two biggest pull factors for the Firestick are its flexibility and portability. By downloading apps you can access just about any streaming service on a Firestick. And its size means you can take it with you anywhere and just plug it into your TV (or any other HDMI-enabled device) and start streaming.
Of all the apps available, it is probably Kodi which has helped the Firestick succeed the most. This open-source media player has add-ons available which allow you to stream just about anything. But all Firestick users and especially those running Kodi, are strongly advised to use a VPN for reasons of security, privacy, and access.
In this article, we will explain why ExpressVPN is a great choice as well as explain how to install ExpressVPN on Firestick.
30-days money back guarantee
Why Use a VPN with a Firestick?
There are a number of compelling reasons why it is highly advisable to use a VPN with a Firestick. Doubters point to the potential impact a VPN can have on connection speeds, which can, in turn, disrupt streaming. But the best VPNs, including ExpressVPN, have such a minimal impact that for almost all users, this will barely be noticeable. But if you want to use your Firestick to its full capacity, the benefits of using a VPN are clear:
Security: The operating system on which a Firestick runs is called Fire OS and is based on Android. Android smartphones make up the bulk of the mobile OS market share which in turn makes them a big target for hackers. And Android itself is notoriously insecure when compared to rival OS's such as iOS. As a result, Firesticks are also vulnerable to being hacked or monitored. But using a VPN will encrypt all of your online traffic and therefore ensure your Firestick and all your personal data is secure.
Public Wi-Fi: The Firestick's portability is a big attraction, but this is likely to mean connecting it to public Wi-Fi networks if you are traveling with it. These are also notoriously unsafe and can put user data at risk. But again, the encryption offered by a VPN will protect all of your data which means you can use your Firestick on public Wi-Fi with confidence.
Accessing content abroad: Being portable, many Firestick users think they can take their entertainment around the world with them on business trips or holidays. But it is often not that simple. Most streaming services are only available in selected countries and will use geo-restrictive technology to prevent their service being used elsewhere. But with a VPN, you can get around this and by connecting to a server in your home country, should be able to use services from anywhere in the world.
Using Kodi: As we noted above, the popularity of Firestick is owed, in no small part, to Kodi. It is the perfect device to run Kodi on, but that does come with risks. Some of the unofficial add-ons that can be downloaded onto Kodi can enable users to access copyrighted content and it is not unknown for users to face legal action after using them. But a VPN offers protection by encrypting data and making you anonymous online. With a VPN, you can use Kodi on a Firestick with confidence.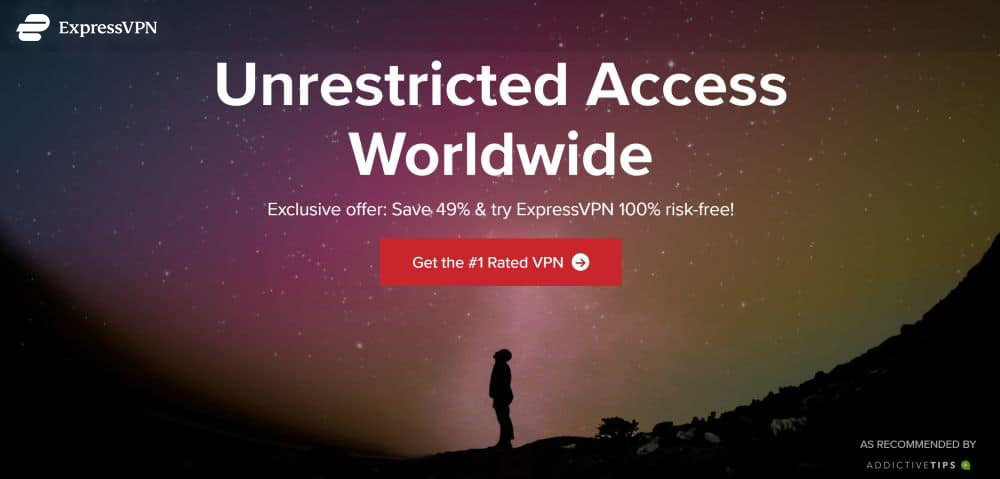 Almost all Firestick users utilise the device to stream content and for this, fast connection speeds are essential. Some VPNs can slow down connection speeds, but ExpressVPN prioritises fast connection speeds across its network, and the results are impressive. They offer a network of over 3,000 servers in 94 different countries, all of which are configured to offer super-fast connections. This makes it the ideal VPN for Firestick users. A large number of globally distributed servers also make using your Firestick overseas much easier too, as unblocking geo-restricted content from around the world becomes much easier.
This focus on speed certainly does not come at the expense of security and privacy either. ExpressVPN's encryption is right up there with the strongest on the market and they also have a few neat additional security features like DNS leak protection and a kill switch available too. They also keep zero user records, which means that whatever you are using your Firestick for, it is guaranteed to remain private. And with no data limitations or file type restrictions, ExpressVPN is the ideal provider to stream content on just about any service you can think of, especially Kodi.
Read our full ExpressVPN review.
Pros
Unblocking Netflix, iPlayer, Hulu, Amazon Prime
Reliable and fast connections
Supports ALL devices
No personal information logs kept
Live chat support available.
Cons
High cost for month-to-month users.
How to Install ExpressVPN on Firestick
With some VPNs, the process of downloading and installing onto the Firestick is a simple one: you merely have to seek out their app in the Amazon App Store, install it, log in, and off you go. Unfortunately, only a handful of VPNs currently have an official Amazon App available, and ExpressVPN is not one of them. But don't let that put you off–it is still fully possible to sideload ExpressVPN onto a Firestick. While this process is a little more complicated, it is still easy enough if you follow the simple step-by-step process below:
First, switch on your Firestick and wait until the homepage loads.
Then, on the menu along the top, scroll until you see the tab for Device. Click on it.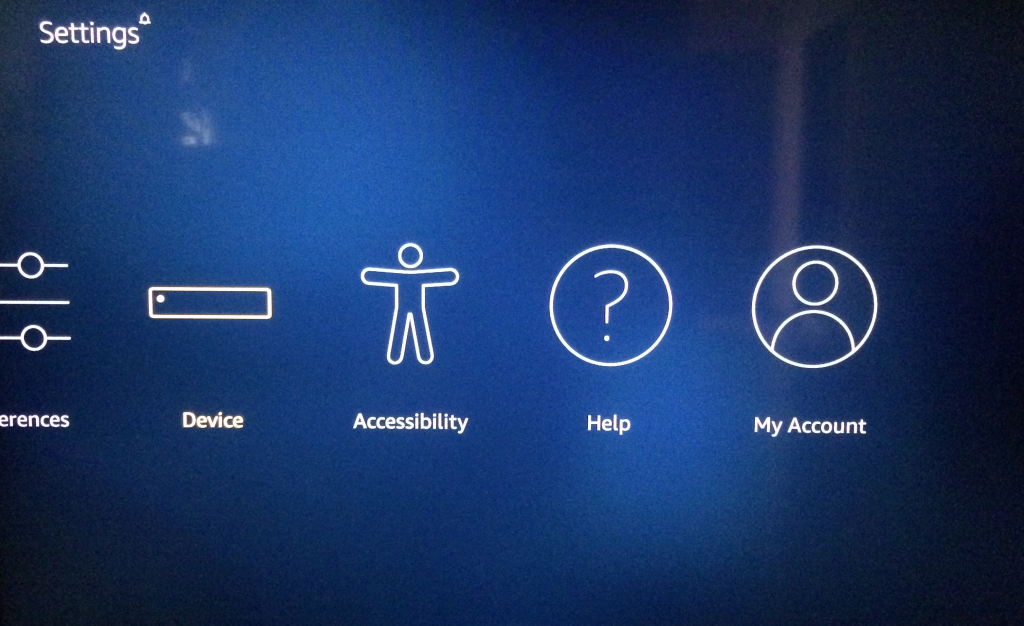 The second option on this menu will be called Developer Options. Click on this and ensure that the option entitled Apps from Unknown Sources is set to ON.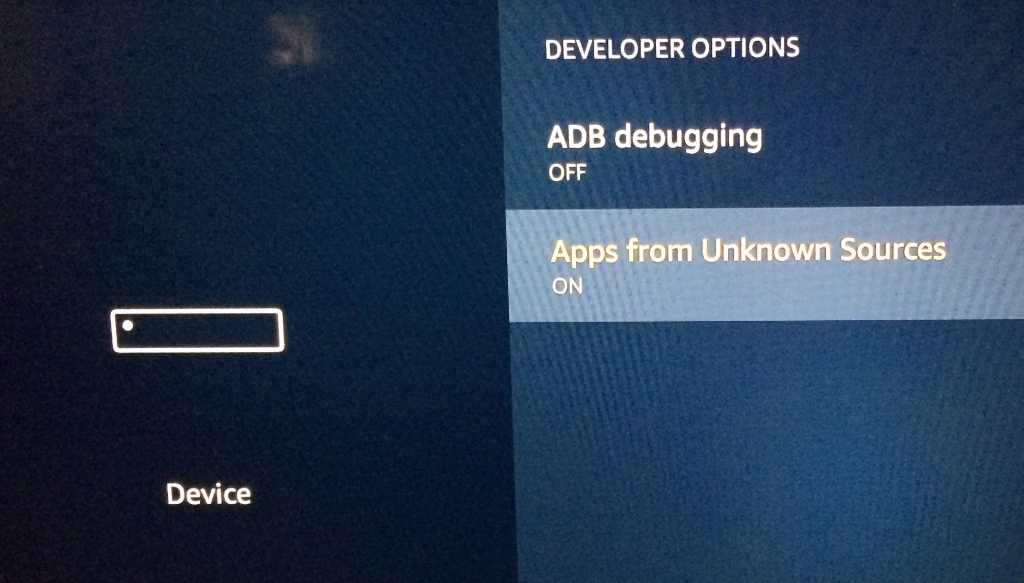 Return to the home page and this time scroll along the menu to the left until you reach the Search button, which looks like a magnifying glass.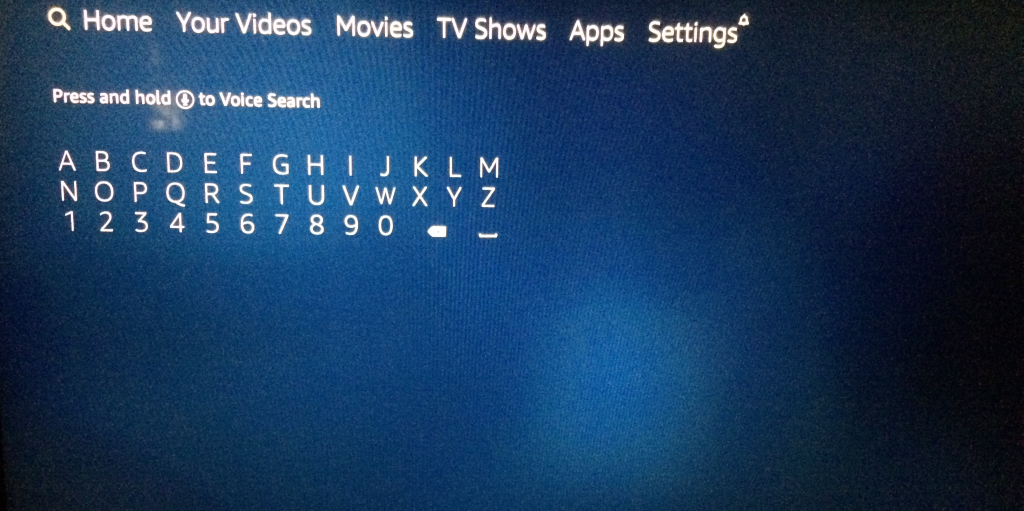 Select this and then type in Click on the same word below the keypad and then select the Downloader app icon, which is bright orange with a down arrow on it from the following screen.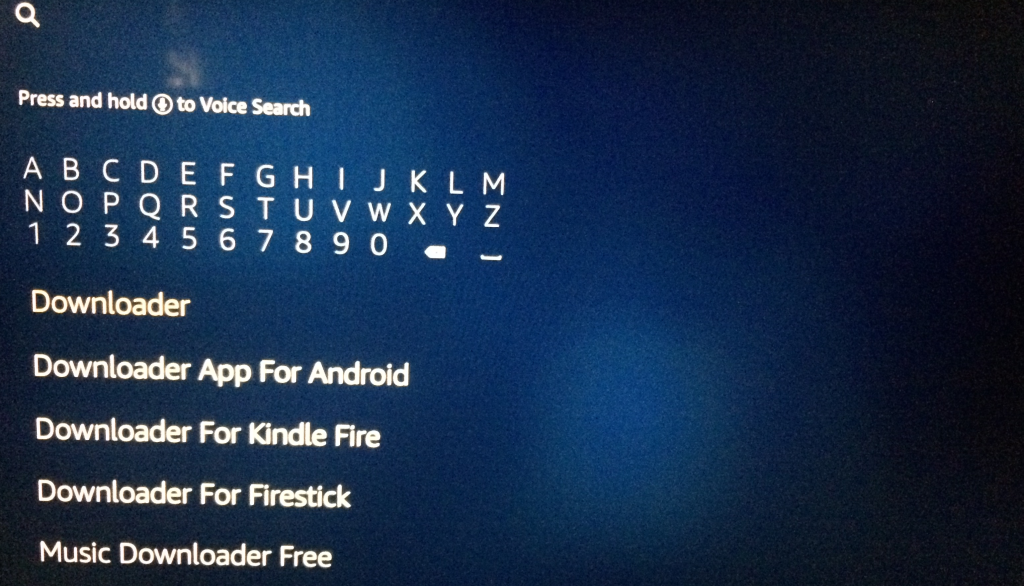 Click to install the app and then launch the Downloader app.
The Downloader app main menu will be prompting you to enter a URL. Enter the following URL exactly: https://bit.ly/2wTWLma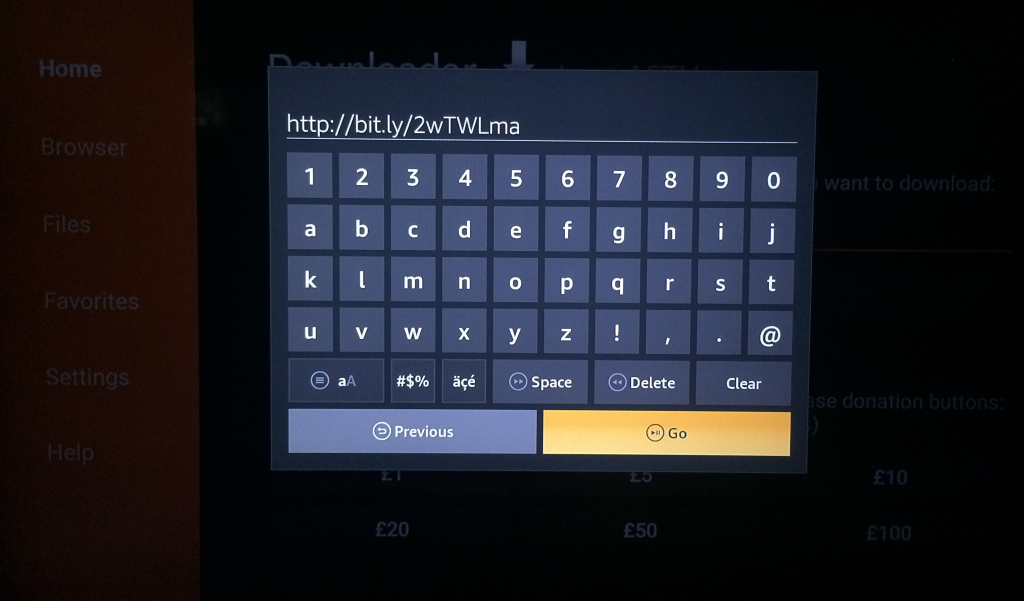 Click 'Go' and this will download the ExpressVPN apk installation file. This may take a few moments.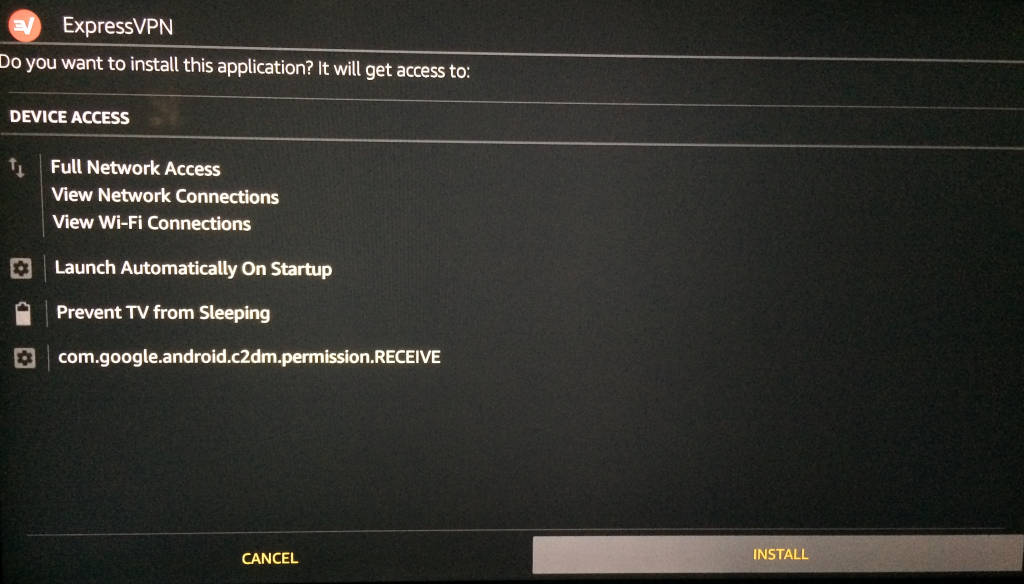 Once the ExpressVPN app download process is complete, click Install.
Once the installation process is complete, click on Open to launch the ExpressVPN app. Note that because the ExpressVPN APK file is formatted for Android phone and tablets rather than the Firestick, the screen may appear distorted.
The app will open to the sign-in page, where you will need to enter your account details. If you haven't already, you will now need to sign up with ExpressVPN. You can do this using the links above.
Once you have signed in, you will need to configure the VPN. To do this, just select OK on both of the screens which appear.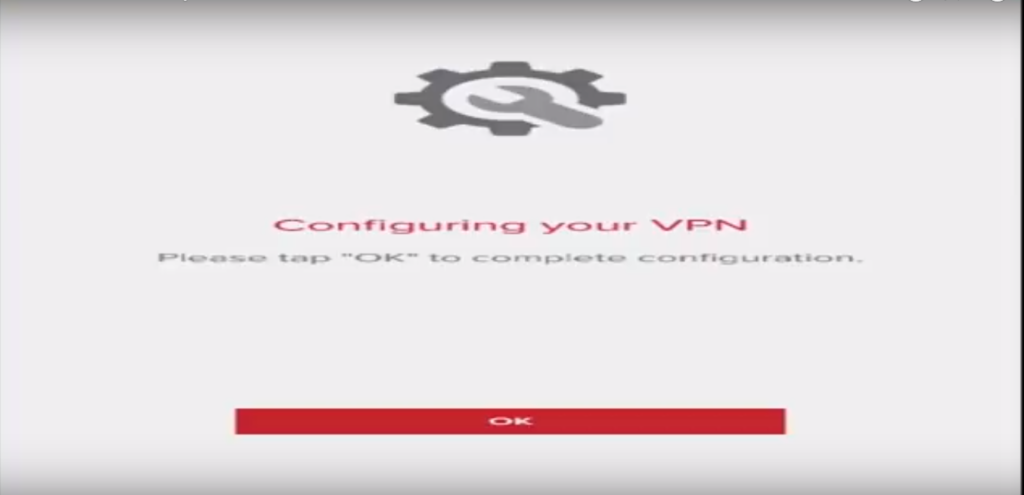 You will then be asked if you want to share anonymised analytics with ExpressVPN. We would advise you to select Don't Allow here, but the choice is yours.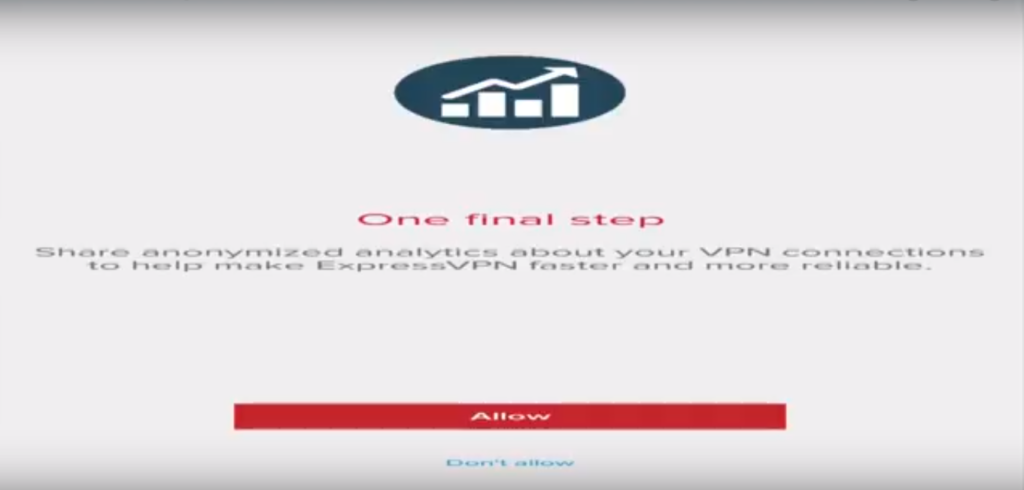 The app should now open and you are ready to connect to an ExpressVPN server. Once you are connected, you can leave the app and return to the Home Page. The app will continue to run in the background.
Generational Issues
There is one important point which all Firestick users need to be aware of before committing to ExpressVPN. Only users with 2nd generation devices will be able to connect to a VPN on their Firestick. Those who own a 1st Generation Firestick will be able to install the ExpressVPN app using the method outlined above, but will not be able to connect to a VPN service. This is the case with all providers, not just ExpressVPN.
If you don't know what generation your Fire TV Stick is, there is a simple way to check. Switch on your Firestick and navigate to Settings, then System, and then About. Check which version of the operating system your device is running. A 1st generation Fire TV Stick can only update to Fire OS 5.2.1.2, but a 2nd generation device will be running Fire OS 5.2.2 or later. If you find you are using a 1st Generation device, it is strongly advisable for security and privacy reasons to upgrade to a 2nd generation model so you can use a VPN when streaming content. A 2nd Generation Firestick is not too expensive, with Amazon currently listing the device for $39.99. It is a small price to pay for both the extra features available on a 2nd generation Firestick and the peace of mind that comes with connecting via a VPN.
How to Use the ExpressVPN App on Firestick
The ExpressVPN app on Firestick works in exactly the same way as their app on other Android devices does and also has many similarities with their apps on other operating systems too (however please note that you may find the screen is distorted on the Firestick – this is nothing to worry about and the app will still work properly). It is very simple to connect to a server.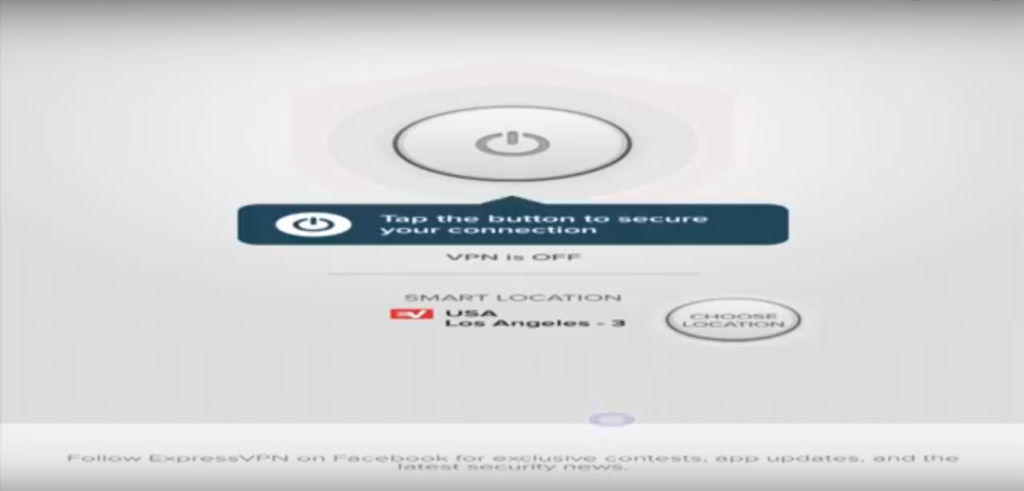 If you just want to connect to the best server available and start using your Firestick, all you have to do is click on the large power button icon in the middle of the screen. ExpressVPN will work out the best VPN server for you based on your actual location and connect you to it. It will display which server this is below the button and once it tells you the connection has been established, the button will turn green and you are away. To disconnect, all you have to do is click the power button again. If you want to select a different server, all you have to do is click the Choose Location button and then select a location from the list.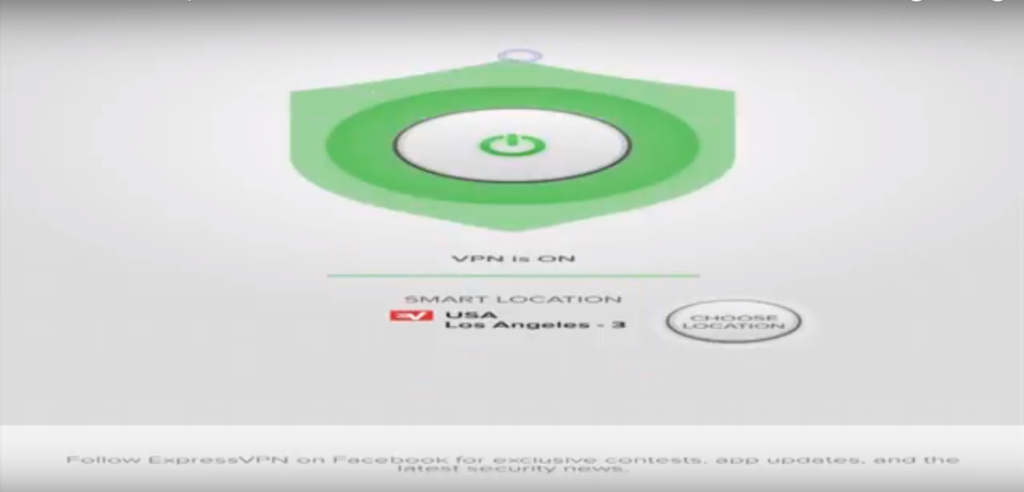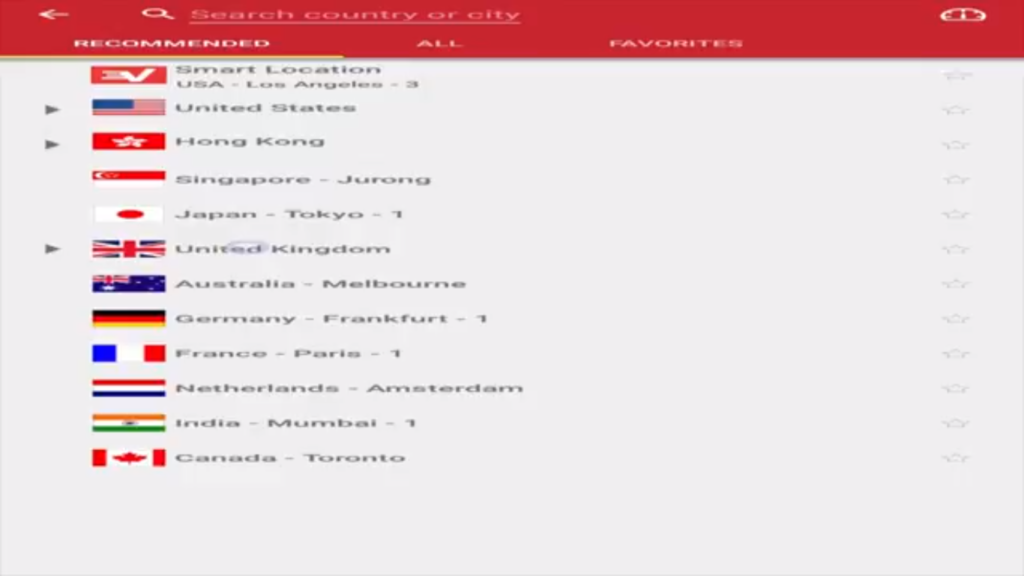 Additional Features
That is all that most people will need to know about the VPN App on a Firestick, but you may also have noticed that in the top left of the screen is a menu button. Click on this and there are a number of additional features you can make use of:
Help – the help button will allow you to connect with ExpressVPN's 24-hour customer support. This is also where you will find their IP Checker and DNS Leak Test features.
Options – Under the options tab you are able to set ExpressVPN to launch when the Firestick starts up, which is a useful feature worth enabling in case you forget to connect to your VPN. You can also switch VPN protocol if you so wish, but this is set to Automatic by default which means ExpressVPN will always pick the best VPN protocol for your network.
Diagnostics – This feature will run a diagnostic test on your internet connection, but is only really an option for the tecchies out there to take a look at.
Quit ExpressVPN – this will shut down the ExpressVPN app and disconnect it. Most Firestick users won't want to do so, so instead should use the back button on their Firestick remote to return to the home page and leave ExpressVPN running in the background.
You never know when these additional features will come in handy, but for the majority of Firestick users, just connecting to an ExpressVPN server is all they will need to do. This can be done with just one single click on your remote or mouse. Once it's up and running, you can adopt a "set it and forget it" attitude until the next time you switch your Firestick on.
Reader Feedback
Are you an avid Firestick user? How has using a VPN improved your Kodi experience? Did you have any issues installing ExpressVPN? We'd love to hear from you . Let us know your thoughts in the comments section below.