We are reader supported and may earn a commission when you buy through links on our site.
Learn more
AirVPN Not Working with Netflix? Here's What You Should Do
Netflix has successfully banned most VPNs from letting people access its worldwide content libraries, and AirVPN is no exception. If you're looking for a workaround, though, you've found it on this page. Today, we help you get past the Netflix proxy error when you're tired of AirVPN not working.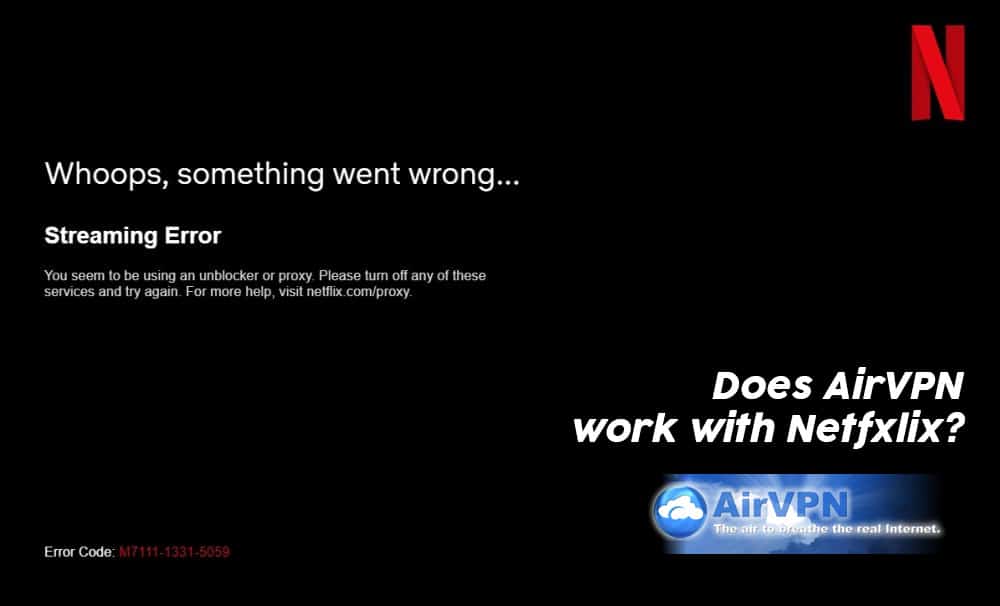 You had a long day at work, had errands to run after, and are finally plopping down on your couch. All you want to do is binge-watch your favorite Netflix series from the U.S. (or Canadian, or U.K.) library. You fire up your device, launch your trusty provider, AirVPN, then bring up Netflix — and you're hit with the worst-case scenario, the "proxy error message." If your normal VPN provider has been blocked, there must be another way — we're going to show you just how to manage it.
AirVPN no longer works with Netflix, but these VPNs are confirmed to beat the proxy ban:
NordVPN – Best Netflix Unblocker – NordVPN is the king of unblocking Netflix. They maintain thousands of servers in the US, all protected by their own NordLynx encryption protocol for total anonymity.
Surfshark – Beats Netflix's proxy ban handily, offering ready access to 17 Netflix libraries.
ExpressVPN – One of the best providers for speeds, enabling buffer-free Netflix streams–even in HD.
CyberGhost – Speaks Plain-English instead of technical jargon, allows you to simply "unblock streaming" with a click.
PrivateVPN – A high-security VPN that owns its own network for total transparency in routing your connection.
Many people have seen the same message you're seeing now — and with the war of Netflix vs. VPNs continuing to rage, many will continue to for the conceivable future. Very few VPNs are committed — or capable — enough to stay one step ahead of the streaming giant. But in this guide, we're going to show you the providers that are — so here's the 'Netflix blocked' workaround.
30-days money back guarantee
AirVPN 'Netflix blocked' workaround
When AirVPN gets blocked by Netflix and can no longer get you through to your favorite geo-restricted shows, you're not left with many options. But there must be some way, right? You can't be the only person who likes watching shows not available in your region. Proxies won't work, Tor is too slow, your normal VPN is blocked — where do you turn?
Simple: to another VPN, one that's proven itself to be reliable and powerful enough to unblock Netflix's restricted libraries of content. Netflix usually blocks by IP address — when they notice a lot of users coming from the same address, they'll label it a VPN or proxy server and put a fat "DENIED" stamp on it. To continue providing their users with access, VPN providers then introduce new IP addresses, which may eventually get detected and blocked as well. You can see this turns into a cyclical fight until one side burns out (hint: it's not Netflix).
AirVPN thus may not always work to unblock Netflix (and usually doesn't these days). This is nothing but unreliable, which is why we did the research for you and came up with a working (and tested) solution to this pesky problem.
VPNs that unblock Netflix
While no VPN is immune to the occasional block, some have shown themselves able to keep up, as well as offering better methods to avoid detection. As top-of-the-line providers, the VPNs we're about to recommend have proven their ability to take the hits from Netflix, provide new or dedicated IP addresses, and constantly evolve to keep up.
So, if you're an AirVPN user sick of having their Netflix access blocked, these VPN providers offer a solid workaround: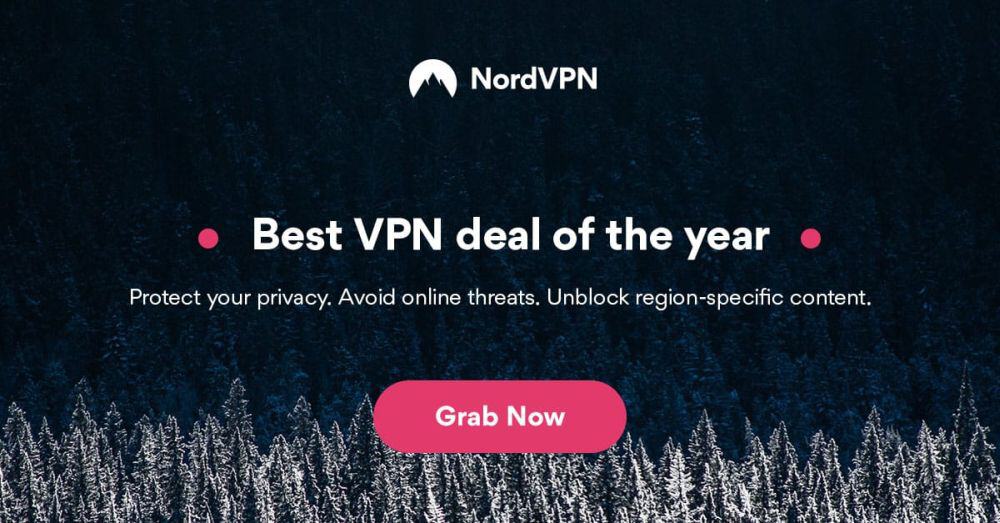 NordVPN has speed, but their biggest and best feature is their sheer network size. With more than 5,800 servers in 59 countries, they have the kind of resources you want in your VPN provider. This size allows them to set aside servers for specialty use-cases — as a Netflix-user, you'll especially like the servers with dedicated IP addresses to beat VPN blocks; as well as the obfuscated servers, which hide the fact that you're using a VPN. These and other advanced features make NordVPN one of the most reliable providers around for beating VPN-blockers. And in case you're planning a trip there, that includes being powerful enough to beat sophisticated firewalls like the Great Firewall of China.
NordVPN also gives you a fun, interactive graphical map to help you choose your server and has one of the most complete zero-logging policies available to date — especially important if you're privacy-minded.
Read our full NordVPN review.
Pros
SPECIAL OFFER: 2-yr plan (68% off - link below)
Over 5,400 servers in 61 countries
Strong encryption is used on all connections
Retains no metadata of your browsing
24/7 Live Chat.
Cons
Some servers can be unreliable
Apps can be a bit cumbersome to use.

Surfshark has made its mark on the VPN landscape by "just working" to unblock Netflix. All the end user is required to do is pick a server in the right country while the VPN does the rest. This is thanks to a pair of advanced features which come on automatically as needed: Camouflage and NoBorders.
The former is a type of obfuscation, which disguises your VPN traffic as normal traffic, thus sneaking you past Netflix's proxy ban. The latter primarily works to get past government censorship, like China's Great Firewall. Together, they provide access to Netflix anywhere in the world.
Surfshark's fundamentals are all in order too: 256-AES-GCM encryption, a massive network (3200+ servers in 65 countries) with both static IPs and multi-hop connections in the USA, a kill switch, IP/DNS/WebRTC leak protection, unlimited bandwidth, and zero logs.
Pros
Break through harsh censorship to securely access social media and foreign news sites
Over 800 servers in 50 countries worldwide, and constantly growing
30-day satisfaction guarantee
VPN home jurisdiction in British Virgin Islands is ideal for privacy
Support staff manned by actual human beings 24/7.
Cons
Growing network doesn't have same coverage as more mature VPNs
Apps may be too simplistic for power users.
Read our full Surfshark review.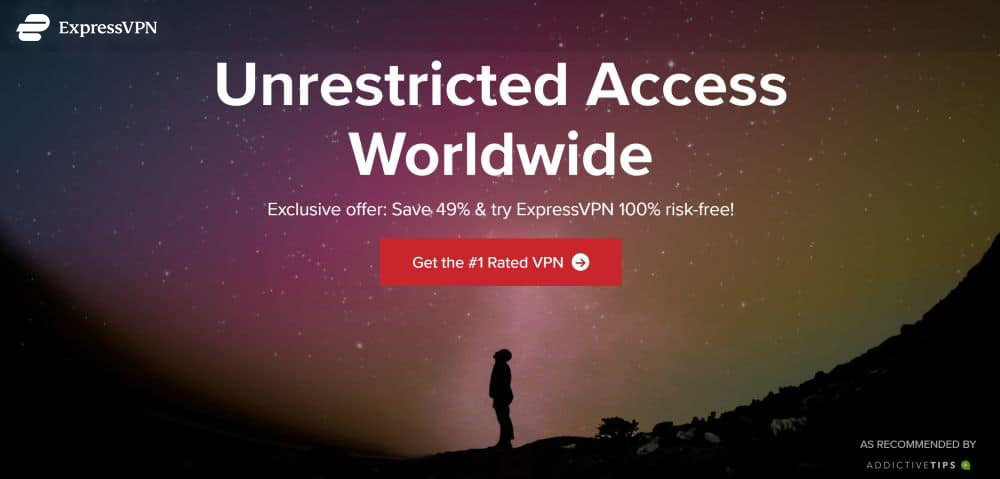 ExpressVPN is ideal for Netflix: unlimited bandwidth, no speed caps, a built-in speed test, plus a 3,000+ strong network spread across 94 countries together give you buffer-free streaming just about anywhere. ExpressVPN has focused hard on their speed, and for all intents they've succeeded — they're one of the fastest currently available on the market. They've proven themselves to be great an unblocking Netflix and other streaming services, and if you run into any problems, their support staff are fantastic at helping you reach a solution — or giving you up-to-date info on the problem and what's being done to resolve it.
But although ExpressVPN is fast, they don't sacrifice security for speed. Military-grade 256-bit AES encryption through OpenVPN is the default protocol, so good luck to your ISP about seeing what you do online and throttling you for watching too much Gilmore Girls this month. Your addresses will be kept safe and secure behind their leak protection, and if you have an accidental drop, the automatic kill switch will disconnect you before anything can be exposed.
Read our full ExpressVPN review.
Pros
SPECIAL OFFER: 3 months free (49% off - link below)
Super fast servers (minimal speed loss)
Torrenting allowed
No logging policy well enforced
24/7 Customer Service.
Cons
Power-users configuration options.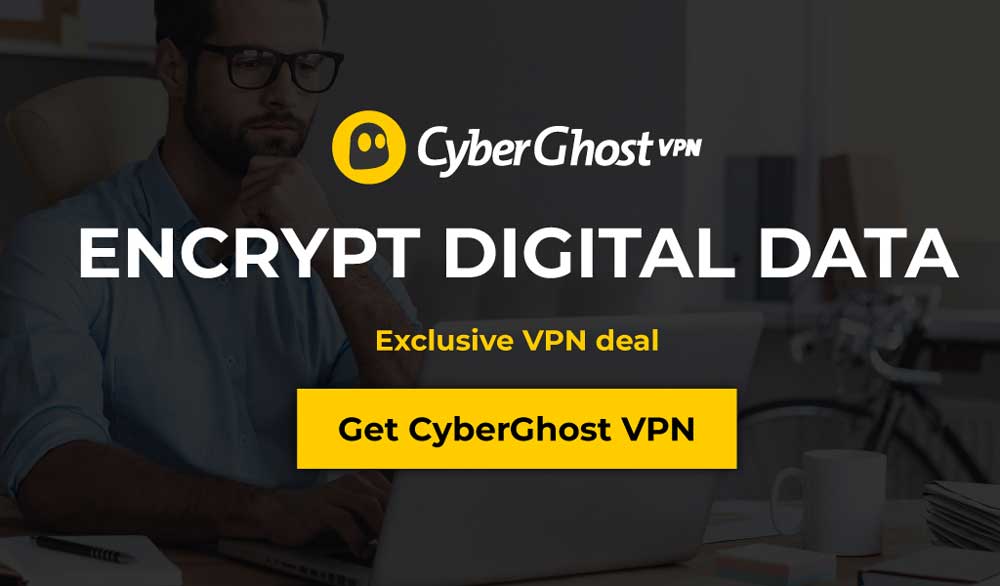 If what you want is an easy-to-use VPN, CyberGhost is the one for you. They offer a simple, fast setup, and preconfigured profiles for various use-cases — for you, we'd recommend the "Unblock Streaming" profile, which includes a settings specifically for Netflix. But if you're curious, you can always check out some of the other options, which include things like surfing and torrenting anonymously, protecting your Wi-Fi connection, or choosing your VPN server.
Plus, you can add on customizable toggles that give you more protection from online threats or boost your internet speed. You also get unlimited bandwidth on an incredible 6,000+ server-wide network spanning 87 countries. And if you have a big household or lots of devices, you can connect to as many as 5 devices at once.
Read our full CyberGhost review.
Pros
Unblocks US Netflix, BBC iPlayer, YouTube
Special profile designed for torrenting privately
Robust encryption standards
Zero logs
24/7 Live Support.
Cons
WebRTC leak detected
Sometimes experiencing average speeds.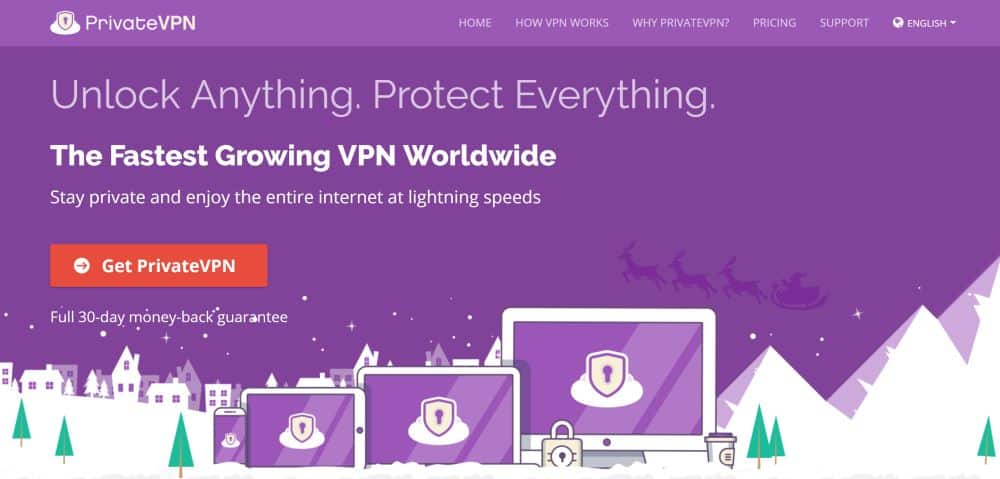 PrivateVPN has more than 150 servers in 60+ countries, so they've got a solid network, although admittedly smaller than the others on this list. That said, they still manage to deliver great speed and security. With a heavy focus on providing an easy, friendly experience they keep a simple design and make it easy to connect on just about any device you can think of: Windows, Mac, iOS, Android, and more. When unblocking Netflix, look for servers explicitly marked for that purpose, which come pre-configured for reliable access.
PrivateVPN gives you 256-bit AES encryption as default, with options to trade some security for more speed and vice versa. There speeds tested out fast and incredibly reliable, and they're great for video streaming sites like Netflix.
Read our full PrivateVPN review.
How to access Netflix with the right VPN
Accessing Netflix with our workaround starts out pretty simply — same steps as when you sign up for just about any paid VPN. After that, though, there are some things you can do to improve your Netflix experience.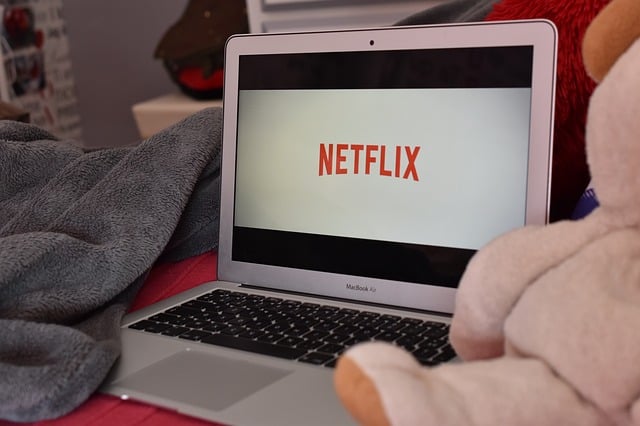 Step 1 — Sign up
First, pick a VPN and visit their website. Use the link provided above for one of our suggested providers to get an exclusive discount. Once you're there and have chosen your plan, fill out the information requested to complete your sign up. Then, follow the provider-specific steps (some email the link to you, others provide it immediately after completing sign up details) to download and install the application for your device.
This done, launch the app and sign in.
Step 2 — Optimize
Once you've signed in, most providers will automatically connect you to the fastest server available; for casual users, this is typically fine, but you want to unblock another country's content, so this probably won't work for you. Luckily, the providers that can unblock Netflix recognize the difficulties that go into doing so and the popularity of VPNs for this use-case. So, many offer some measures to help guide you in choosing the best servers for unblock Netflix in other countries. Just follow their guidelines and pick one of the servers they recommend.
Step 3 — Troubleshoot
Following the first two steps should carry you most of the time, allowing you to stream your favorite geoblocked shows on Netflix. But sometimes, even using your provider's tips might not be enough and you might run into the error message again. Don't panic, just check on a few things:
First, try the easiest thing: connect to a different server. To do so, just disconnect from your current one and choose a different one in the country. Try a few if it doesn't work, and focus on the ones recommended by your provider for Netflix.
Next, that failing, check your web browser. Although your VPN may be telling Netflix that you're located in the U.S., if your browser's geolocation data is telling them you're in Germany, you may be getting blocked on that account. Here's a solid guide from ExpressVPN. On the same thread, you might try clearing your browser's cookies — they could be giving you away, too.
Then, check that you aren't leaking any of your addresses: DNS or IP. Open your browser and visit ipleak.net. The webpage automatically runs an IP and DNS address lookup, as well as checks for WebRTC leaks. If it shows a leak of any of these, then Netflix can see your real IP address. All of our recommended providers have leak protection included, so you shouldn't see this, but it's worth checking on.
Finally, if nothing else works, call customer support. Many of the providers have a "live chat" option on their websites, and all have excellent support staff.
An additional thing you can try if you want to circumvent many of these problems is to get a dedicated IP address from one of the providers. A dedicated IP address is one of the other methods that great Netflix-unblockers use: they're "dedicated" to only one person at a time, so it looks like a regular residential IP, making it harder to detect as a VPN. Of the 4 service providers listed above, ExpressVPN is the only one that does not offer this kind of IP address.
Netflix doesn't block to hurt your feelings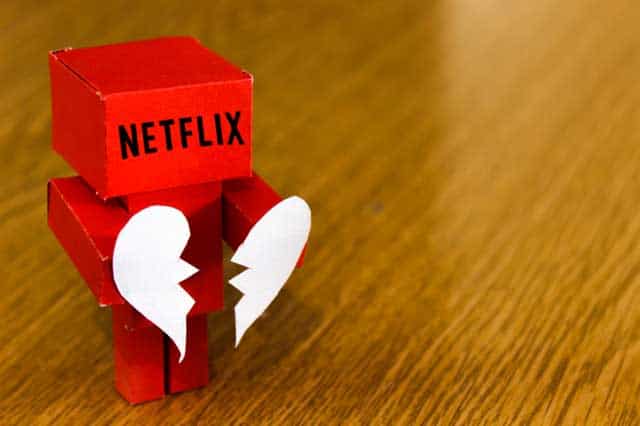 When you find your access to Netflix libraries getting blocked a lot, it can be so frustrating that it starts to feel personal. But Netflix isn't attacking just you — they hate everyone equally. Just kidding. Really, it boils down to two words: content laws.
While Netflix has been busy creating more and more of their own content, the majority of shows and movies they provide are obtained from movie studios, TV networks, and other content producers. As such, Netflix has to get a license to stream it — and often, if they want to stream a show in more than one place, they need to get a separate license for each region. This can rack up costs quick, and with Netflix available in 190 countries it becomes impractical. Plus, other video content providers may have conflicting licenses, further complicating and hindering the issue.
Hence, certain content being available only in certain countries (like anime in Japan) — and thus a different library of titles depending on where you are.
How Netflix blocks VPNs
We touched on this briefly earlier, but it's worth mentioning in more detail. How does Netflix know when you're using a VPN? Well, Netflix takes a look at every user's IP address, then allows — and denies — access to content based on where that IP address originates from. Based on this, you'd think using any old VPN that gives you a new IP address would take care of this problem — but not so fast. Netflix has to basic methods of picking out the IPs that come from VPN servers:
GeoIP databases
GeoIP databases are created by companies that make it their business to find out everything possible about IP addresses. Some of the details they find out include the location of the OP, commercial or resident, or proxy or VPN server. They then sell this information to other parties, including Netflix. Netflix then comparies user-IPs to this database, and any that match VPNs or proxies are blacklisted.
Lots of users, one IP
The other way Netflix can identify and subsequently block your IP is by simply observing how many users have the same IP address. When an "honest" user accesses Netflix, there should only be one user with that unique IP address. So when Netflix sees multiple — or many — users that have the same IP, they get suspicious that it's a VPN or proxy, and blacklist that IP.
Conclusion
You might have been a faithful AirVPN user until now — but if you can no longer access Netflix with it, that's a problem or you wouldn't be here. But you don't have to spend a lot of time looking high and low for alternative methods — use our workaround. That workaround is simple: a tried-and-true, reliable VPN-block-beating provider. We gave you the tools and the ones we find fit the bill best — so pick one and get your much-delayed binge started.
Have you tried any other workarounds to access Netflix? Did they work? And if so, were they consistent? Tell us your thoughts and experience in the comments section.