We are reader supported and may earn a commission when you buy through links on our site.
Learn more
Best VPN to Unblock Popcornflix from Anywhere
Popcornflix lets you stream a large library of content, but unfortunately it's usually blocked outside of North America. However, with the right VPN, you can bypass unfair geoblocks to watch your favorite HD TV series and movies anywhere in the world. We show you how to get started below.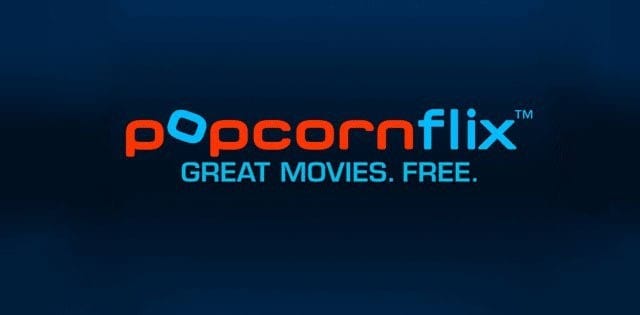 Popcornflix is one of the best free online streaming services out there for full-length movies and TV shows. There's no subscription required, and although ads pop up multiple times with each show, they're short. Sounds perfect, right? But if you're here, then you probably already know Popcornflix's big failing: it's only available in the United States, Canada, and select few other locations around the world. So if you live outside one of these countries, you're just out of luck, right? Not so – a VPN can help you access Popcornflix, no matter where you're located in the world.
In this guide, we're going to show you the best VPN for unblocking Popcornflix (the spoiler's in the title), alongside several others that are nearly as good. We'll talk about why a VPN is needed, how to get started with one, and signing up for Popcornflix if you're new.
Look for these things in a VPN
Trying to figure out the best VPN for Popcornflix – and for you – can seem difficult. With so many providers out there and each one promising to unblock websites for you, how are you to know which is best? Thankfully for you, we did that work already, digging into many providers and finding the truth. We came up with a list of things that the best VPN for Popcornflix has that others don't – and it was a slim margin:
Best VPNs to unblock Popcornflix outside of North America
Based on our search criteria, we identified the best VPNs on the market for unblocking Popcornflix in countries other than USA and Canada: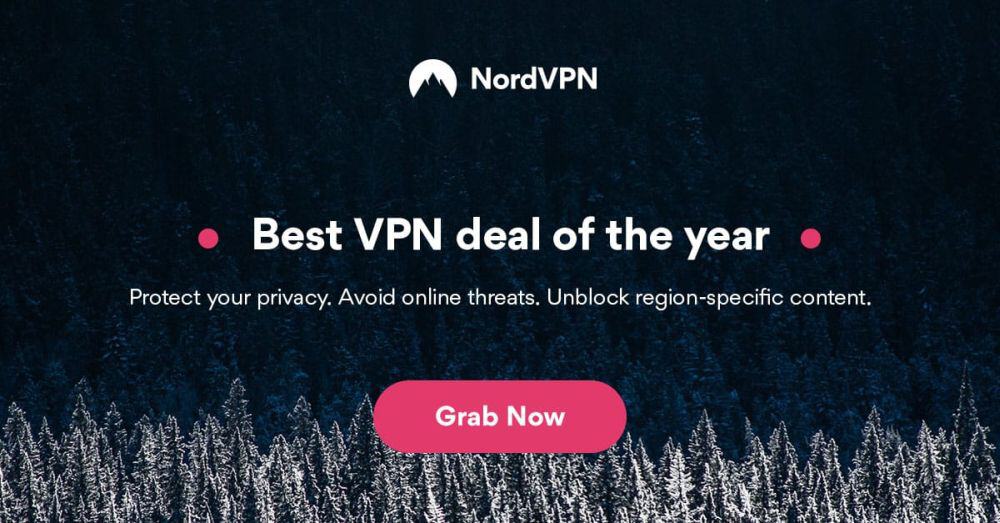 NordVPN is our top choice for unblocking Popcornflix, especially if you live in a country that has an oppressive hold on your Internet experiencer. NordVPN is the best VPN for beating censorships, and very reliable for beating the geo-blocks that come with it. Right up near the top in terms of speed, you get no restrictions on bandwidth and even more devices can be connected – 6 at once. Plus, with a network as big as NordVPN's, you should never have trouble finding a server: 5,500+ servers in 58 countries spoil you for choice.
Advanced VPN-users will find NordVPN a satisfying provider to work with due to their customizable settings and specialty servers. They offer nodes for things like Onion over VPN, Anti-DDoS, Double VPN, P2P networks, Dedicated IP addresses, and Obfuscated servers. NordVPN also offers 256-bit AES encryption, and one of the most complete zero-logging policies in the industry to boot.
Read our full NordVPN review.

Surfshark is one of the premier unblockers of streaming sites for a few reasons. If it's your government blocking access, you can get around censorship with 256-AES-GCM encryption and Surfshark's automated NoBorders mode. If it's the site itself imposing geoblocks or banning VPNs, your app will kick on the Camouflage obfuscation method to hide your VPN traffic.
In either case, you're able to unblock Popcornflix with ease using Surfshark, no matter where in the world you are. They dedicate a huge portion of their network (totaling 3200+ servers in 65 countries) to serving the US, with static IP and multi-hop connections also available for further utility bypassing restrictions.
There are no limitations on bandwidth nor traffic type, so don't worry about throttling. And with Surfshark's independently audited no-logging policy, you'll never leave a trace of your activity behind.
Read our full Surfshark review.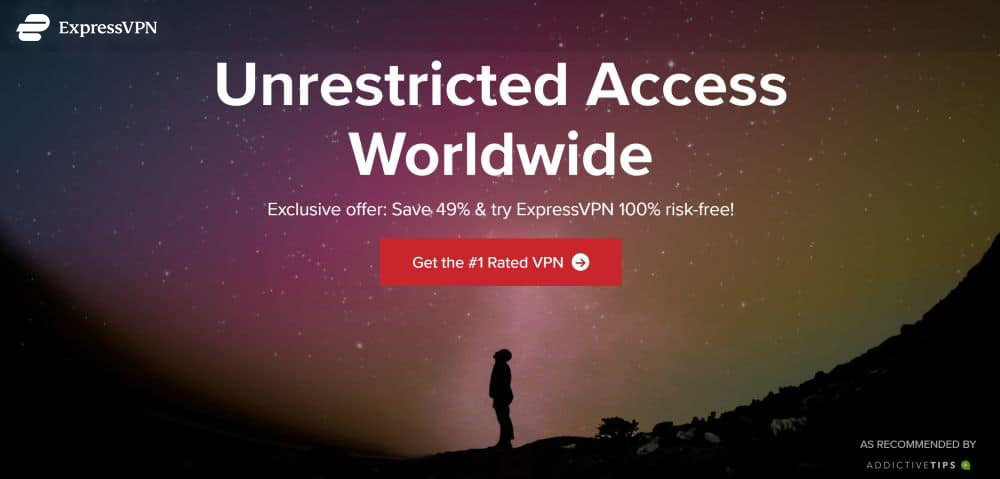 ExpressVPN is a great choice for unblocking Popcornflix, and it's easy to see why. This provider is one of the fastest on the market (just check out our speed test in the review below), and with unlimited bandwidth, zero speed caps or throttling, and software availability across a wide array of devices, you'll be streaming buffer-free from the word "go." Plus, with more than 3,000 servers in 94 countries, including the U.S. and Canada, you'll have no trouble getting a fast server connection. ExpressVPN's speed test feature helps you make sure you have the fastest server available, too, eliminating the guesswork for you.
ExpressVPN keeps your information safe with 256-bit AES encryption, a DNS leak test, and automatic kill switch built in. Plus, they don't log your traffic, DNS requests, IP addresses, or browsing history, which means they have nothing that can be traced back to you, or sold to 3rd-parties. And if you want to watch one show, your significant other wants to watch a different one, and you're uncle nextdoor wants to watch a third – no problem. ExpressVPN lets you connect to up to 3 devices, keeping everybody happy.
Read our full ExpressVPN review.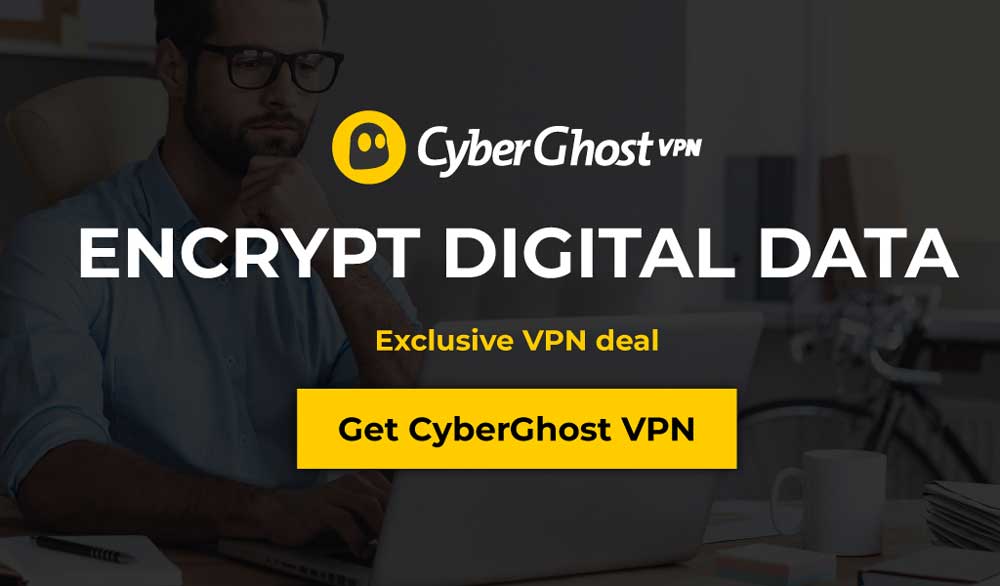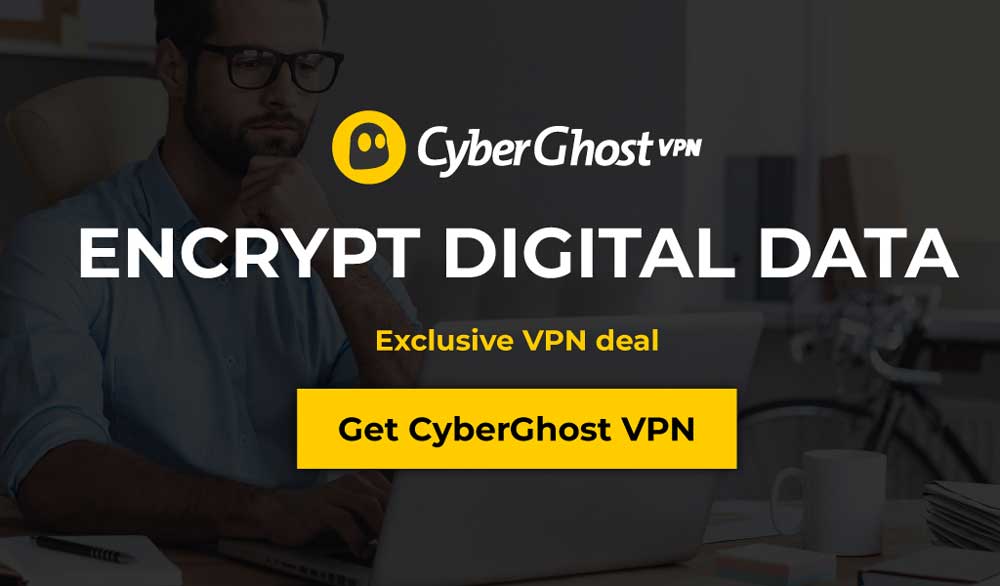 CyberGhost gives you a few key things: a big network, great security and logging policy, and incredible ease-of-use. More than 5,500 servers in 80 countries gives a massive array of connection options, allowing you to truly tailor your VPN experience. Their zero-logging policy is also impeccable–they don't even keep your email address. Military-grade 256-bit AES encryption wraps your data in a cocoon of security and privacy that is nigh unbreakable.
But CyberGhost is the best when it comes to just how easy it is to use. It's a breeze to install, has a friendly, colorful, minimalist display, and even gives you some preset profiles for click-and-forget operation. All designed to make your VPN experience and usage as seamless, quick, and effective as possible. You'll be streaming Popcornflix in no time flat.
Read our full CyberGhost review.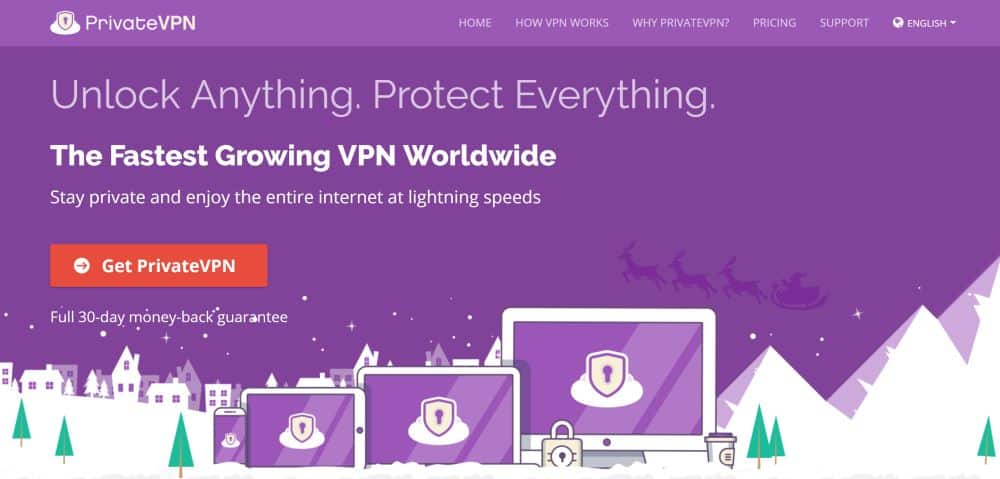 PrivateVPN can help you bypass Popcornflix's geo-block, too. That's because they have 2 super important qualities: speed + security. They tested well in our in-depth speed tests, with reliable connections and fast speeds. Unlimited bandwidth helps you avoid lagging when you're 28 days into the 30-day month and have been streaming Popcornflix every day. Plus, just in case you are having issues, you can downgrade the default 256-bit AES encryption to 128-bit – with only a small loss in security, and a solid boost in speed.
While just 150+ servers across some 60 countries makes PrivateVPN the smallest provider on our list, they've earned their spot. Despite its size, their network has proven to be robust and capable, and you still have plenty of options to choose from within the countries where Popcorn time is available.
Read our full PrivateVPN review.
PureVPN has been around for a long time, and they've continued to climb the ladder and stay competitive. This is evident in their server network, spanning over 2,000 servers in a whopping 140 countries–clearly they've prioritized expanding their network. Also available is 256-bit AES encryption, a generous no-logging policy, and wide app availability across Windows, Mac, Linux, iOS, Android, and devices like routers and Smart TVs.
Moreover, PureVPN gives you something unique: a complete, built-in security suite. Whereas you normally need anti-virus and -malware software alongside a VPN, PureVPN includes these features and more internally. Some things it includes: App filtering, DDoS, protection, Dedicated IP addresses, NAT firewall, anti-spam filtering, and anti-virus software. PureVPN is security convenience made simple.
Read our full PureVPN review.
How to unblock Popcornflix
Once you've chosen a VPN to go with (we recommend ExpressVPN), what are the next steps? How do you unblock Popcornflix? If you don't have any experience with a VPN, it may sound like a long process. But the truth is, most every VPN makes it incredibly simple.
Visit your chosen VPN's website and create an account. If you use one of our links above, you'll be taken to their website and either land directly on the "plans" page, or their home page with an exclusive discount link near the top. Click on that to be taken to the "plans" page and fill out the info requested. You'll need to create a username, password, and provide your best payment method.
Once you've done that, the next steps is to download and install the VPN app. Click the provided link after signing up to begin downloading. If you're using a mobile device, use the link they provide to be taken to your app store. Once the application has finished downloading, install it on your device.
Next, launch the app and sign in with the username and password you created. Most VPNs automatically connect you to the fastest server, which is usually close by. To unblock Popcornflix, you'll want to visit the server list instead. Find a server located in the US or Canada and connect to it. If you're worried about speed or just curious, ExpressVPN offers a speed test under Speed Index. With that, you can run a real-time scan on the fastest servers in your chosen region (i.e. United States). That way, you can pick the fastest one for streaming buffer-free.
Now that you're connected to your chosen VPN server, you can run a quick test to make sure everything is securely connected. This is optional, but can spare you a headache later. Open your web browser and visit ipleak.net. The web page will automatically run an IP address lookup, which it displays in a box near the top of your screen. Under the long string of digits, you'll find a "country of origin." This should say the country in which your chosen server is located – i.e. "United States" or "Canada." If it does, then you're securely connected to your VPN's server. If not, return to the app and try again. If your connection continues to fail, contact Customer Support.
Setting up your Popcornflix account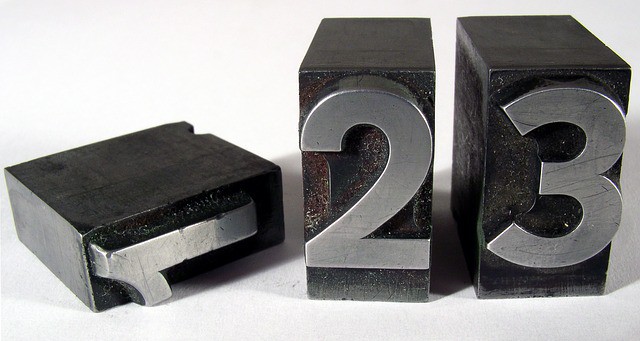 While free, Popcornflix does require you to create an account. So what if you don't have one? As there's no payment details necessary, you should be able to create one either before or after you connect to a VPN server. You can do it on either their website, or their app, which is downloadable in the app store. Since you're new, click "Sign up." You'll be taken to a form that asks for some personal information – fill that out and submit it. From there, create your profile and add your preferred devices, then click save.
And just that easy, within a few minutes you'll be setup to enter the world of free movies, TV shows, originals, and more. Divided into sections for Drama, Action, Horror, Thriller, Comedy, Old School Cool, and more, it's easy to find what you're in the mood for.
Free vs. paid VPNs
Popcornflix is free. And if a VPN is all you need to access the site, it's natural to wonder why you should pay to watch a free service. Aside from the fact that you can't access it all right now, there are several reasons to use a paid VPN over a "free" one.
Free VPNs, due to their nature, attract a lot of users. This impedes their performance and will slow down your internet. Plus, because there are so many users, free VPNs impose bandwidth caps and speed limits – so say goodbye to buffer-free streaming of Popcornflix.
Free VPNs aren't as secure as paid ones. Even "free" VPNs are businesses, and they have to make money somehow to maintain their server network and stay running. To do this, they insert large quantities of ads, essentially spamming you. And, many log and sell your supposedly-secure data to 3rd-parties, who can then use all your information – location, IP address, traffic, etc. – however they see fit. This undermines one of the base premises of a VPN.
Free VPNs sometimes (arguably oftentimes) contain malware. This infects your device and can steal your processing power to be used as part of a botnet. Your device can then be used for Denial-of-service attacks, spamming, fraud attempts, and more. That's no good.
A paid VPN doesn't need to employ any of these methods to make money, and reliable ones like our recommendations don't. So with a paid VPN, you stay truly secure and private online, while accessing the free and open internet from anywhere in the world.
Popcorn with your flix anyone?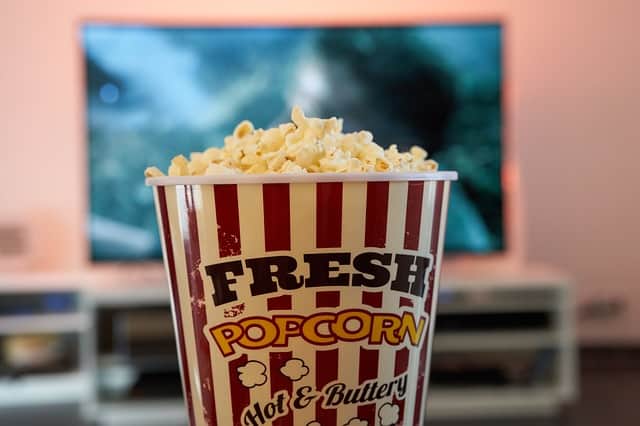 Popcornflix was established in 2010 by Screen Media Ventures to be a free video-streaming platform in the U.S., Canada, and select parts of the UK, Australia, New Zealand, Germany, and France. Not only can you watch full-length theatrical films, but users can also stream indie creations, like original web-series, school originals, independent webisodes, and feature-length movies.
Popcornflix offers 2 apps: the full-access, "ordinary" one; and one containing child-friendly content. But even if you let your child stream a video on the "normal" version, you don't have to worry about inappropriate advertisements – advertisers must choose ads that are inline with the movie genre.
How is Popcornflix legal?
With so many free selections, it's perfectly understandable to wonder if Popcornflix is legal, and how. Well, we mentioned ads being part of the platform, and that's the answer to your question. Popcornflix is 100% ad-supported, removing any financial burden from its users while maintaining legal status. The ads are short, too, usually about 15-20 seconds at a time spread through whatever you watch. So for briefer ads than cable or TV, and a much better price-point, you can watch a wide assortment of shows and movies online – without concern for legality.
Of course, Popcornflix is limited, as you already know – it's only available in the United States, Canada, and small parts of other regions. This is due to copyright laws. To stream a movie, streaming providers need to purchase a copyright license, and that license is only applicable to the country for which it is purchased. Not only would it be incredibly expensive to buy licenses for each video for many countries, conflicting laws and other service providers make it impractical.
Conclusion
With a solid selection of movies and shows, and small ads keeping the service free, Popcornflix is one of the best streaming services out there – but it's available for streaming in very few countries. So if you don't live in the U.S. or Canada – well, you were out of luck. But not anymore – now, you know how to use a VPN unblock Popcornflix no matter where you are, and how to choose the best one for you. Enjoy some popcorn with your flick for us.
Are you looking forward to being able to use Popcornflix? Do you have any experience using a VPN to unblock content on the Internet? Anything other interesting stories related to Popcornflix, VPNs, or other streaming providers? Let us know below.