We are reader supported and may earn a commission when you buy through links on our site.
Learn more
Avast VPN Problem with Netflix Blocked: Solution (2021)
We've recommended Avast VPN for many reasons, but unfortunately unblocking Netflix isn't one of them anymore. If you're not content to let Netflix win the battle of the VPN ban, stay on this page; we recommend a few solutions that have a great track record of unblocking Netflix anywhere in the world for fast, secure video streams.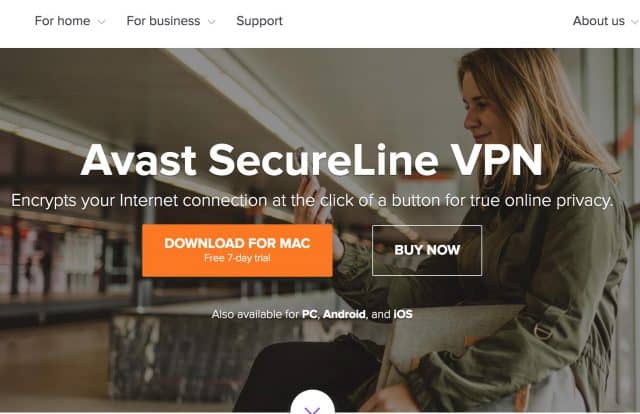 Whether you travel overseas for work or vacation, or you live in a country that doesn't support the Netflix library that you like, a VPN can help you access the content you want. Of the droves of VPNs available to you, Avast's Secureline VPN doesn't unblock Netflix anymore — but there's a workaround — our tutorial will show you a working solution to this.
Avast may not work to unblock Netflix anymore, but these VPNs do:
NordVPN – Best Netflix Unblocker – NordVPN has been leading the game of cat and mouse with Netflix's VPN ban for years, and have developed privacy features that consistently work to unblock your favorite international streams.
Surfshark – "Just works" to unblock 14 Netflix libraries, with untraceable connections.
ExpressVPN – Long the go-to solution for accessing US Netflix, thanks to a robust network and fast speeds.
CyberGhost – Not sure about all those VPN settings? Click "unblock streaming", and your app takes care of the rest.
PrivateVPN – Small but dedicated network with highly flexible tunneling protocols sneak past proxy bans.
Maybe you're a longtime subscriber, and you've accessed the U.S.'s Netflix library before — but suddenly the Gotham City server won't connect you anymore. Or perhaps you just signed up recently, believing the promise that you'd be able to access the U.S. — and any other country's — unique Netflix catalog. But in either case, Avast Secureline VPN doesn't work, and you need an alternative solution.
In this guide, we're going to show you that solution and then give you our suggested providers. After that, we'll go over unblocking Netflix with this workaround, why Netflix blocks VPNs, and finally some alternatives to our solution — and why they don't quite cut it.
30-days money back guarantee
The best Netflix blocked workaround
The best Avast Secureline VPN "Netflix blocked" workaround is simple: use a different VPN. But don't pick just any other one — you should've learned your lesson with Avast — choose a provider that has a proven track record of working, and is transparent about both its successes and failings when it comes to Netflix.
Because as you probably already know, most every VPN will claim it can unblock Netflix — but even some of those are unable or inconsistent in their ability to do so. You need a VPN that has proven itself to be capable and reliable. And not only that, but you need one that delivers great performance — no endless buffering for you.
Sorting through the claims, promises, and ad copy can be tough, so we cut out the work for you. We've tested many providers, and found several that fit the above criteria. Any one of them will help you unblock Netflix again.
Avast VPN alternatives confirmed to unblock Netflix
With that said, here are the VPNs that we found — through testing and history — to be the most reliable for beating Netflix's ban and granting consistent access to their users: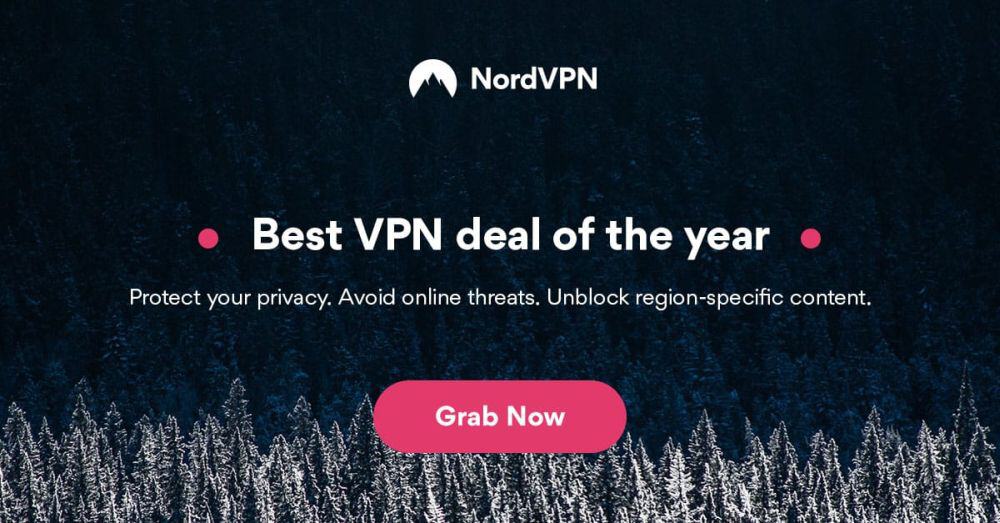 NordVPN is our top recommended alternative to Avast.. With solid speeds built on a foundation of over 5,800 servers in 59 countries, NordVPN is a powerhouse that can punch through the toughest content blocks. The provider's advanced features make them one of the most consistent VPN-block breakers around, especially with their specialty servers; in particular, NordVPN's dedicated IP addresses will beat Netflix's shared blacklists.
Alongside their advanced settings, NordVPN keeps one of the most complete zero-logging policies around: no logs on traffic, IP address, timestamps, bandwidth, or browsing history. So if privacy online is important to you, too — you're covered. Finally, NordVPN makes choosing your server easy with their graphical map interface: just zoom in on the region you'd like, and select a server from the map.
Read our full NordVPN review.
Pros
SPECIAL OFFER: 2-yr plan (68% off - link below)
5,400+ servers globally
Connect up to 6 devices at once
Strict zero logs policy on both traffic and metadata
Great customer service via chat.
Cons
Apps can be a bit cumbersome to use.

Ever wanted a VPN you didn't have to fiddle with; an app that just works to unblock Netflix? That's Surfshark, thanks to its cutting-edge privacy features and network provisions. Chief among this is automatic obfuscation on every server, which sneaks past Netflix's harsh proxy banning technology. It's like a VPN for your VPN, making your traffic all but untraceable.
Even if a site can see your VPN connection, they won't know what's in it courtesy of Surfshark's NSA-grade 256-bit AES encryption. And with an independently audited no logging policy and RAM-only servers, you won't leave a trace behind of your activity. Diskless infrastructure also makes for snappy, buffer-free streaming–critical for those HD Netflix series.
All in all, it's easy to see why Avast users have been making the switch to Surfshark.
Pros
Unblock VoIP in oppressive regimes like WhatsApp, Skype, Discord, and more
One of the first VPNs to implement RAM-only servers
30-day satisfaction guarantee
Based in the British Virgin Islands, where there are no data retention laws
Get help any time of day via email, phone, or live chat.
Cons
Overall, not much to complain about
Apps don't allow for much manual fiddling for power users.
Read our full Surfshark review.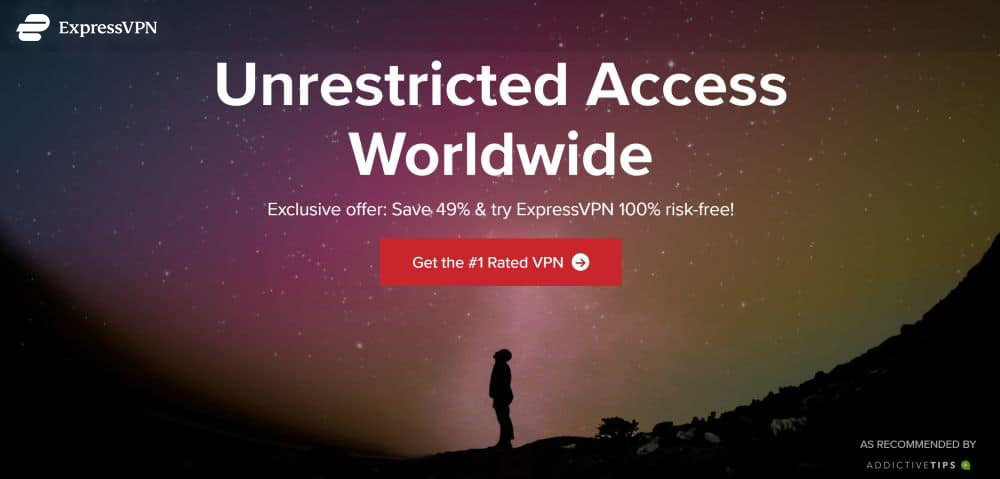 ExpressVPN is one of the fastest VPNs on the planet. With a strong, 3,000+ server network spread into 94 countries, they've got plenty of servers to choose from, virtually ensuring a quick connection. Plus, ExpressVPN offers unlimited bandwidth, no speed caps, and no throttling, and with their friendly interface buffer-free streaming is just 1 or 2 clicks away. Their handy speed test, built into the desktop application, makes finding the fastest server in the region you want a breeze.
The provider also offers military-grade security measures: 256-bit AES encryption as default, with an automatic kill switch and DNS leak protection. A wide array of device support completes the package, making ExpressVPN great for Netflix and any other streaming service.
Read our full ExpressVPN review.
Pros
SPECIAL OFFER: 3 months free (49% off - link below)
Fast serves with minimal speed loss
OpenVPN, IPSec & IKEv2 Encryption
No personal information logs kept
24/7 Chat Support.
Cons
High cost for month-to-month users.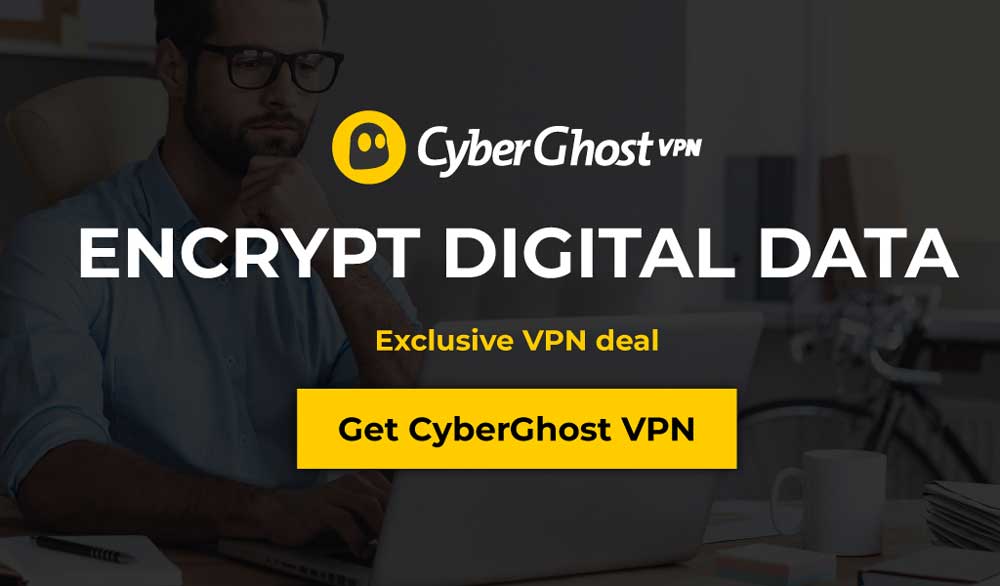 CyberGhost makes unblocking Netflix easy — and everything else you'd use your VPN for, too. Right away when you launch the app, you're presented with a colorful, minimalist display that gives you 6 preconfigured profiles to choose from. For Netflix, pick the "Unblock Streaming" or "Choose my VPN Server" preset and you'll soon be streaming your favorite content. They connect you fast, too, with a mind-bending 6,000+ servers in 87 countries. Unlimited bandwidth and no speed caps means it doesn't matter what part of the month it is — beginning, middle, or end — you'll have consistently fast speeds.
256-bit AES encryption keeps you safe, and simple toggles can boost online security from malicious websites or ad companies, as well as boost your speed even further. CyberGhost also packs one of the industry's best no-logging policies — they don't even keep your email address. True to their namesake, you can really disappear behind a veil of anonymity with CyberGhost.
Read our full CyberGhost review.
Pros
Unblocks US Netflix in App
3,600+ servers in 55+ countries
Apps for ALL devices
Zero logs and good privacy features
Money-back guarantee.
Cons
Can't unblock some popular streaming sites.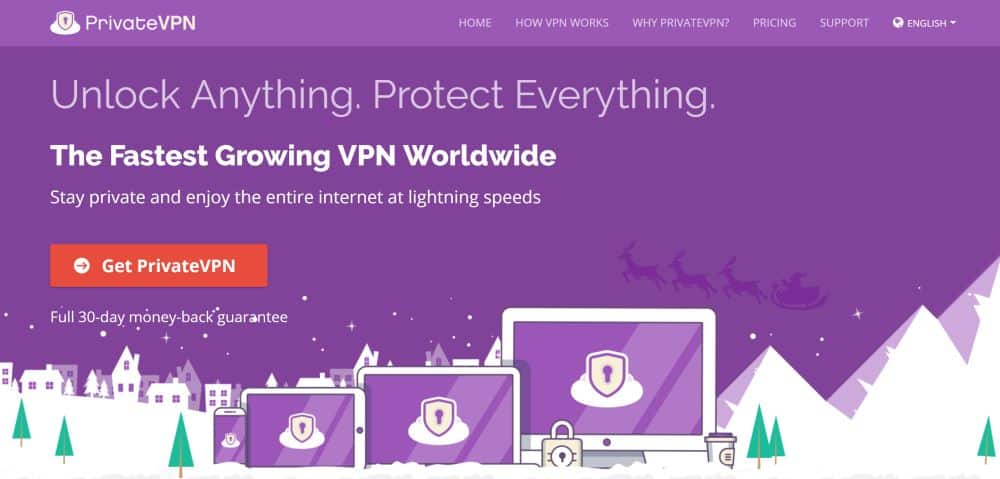 PrivateVPN offers just over 150 servers in 60+ countries — but they also give you some of the most consistently fast speeds you'll find, no matter where you connect to. By focusing on a simple software design and providing an easy, friendly experience, PrivateVPN is another great provider for simplicity as well as speed. They offer neat tags that denote the best servers for various use-cases, including ones for Netflix — which takes out the guesswork finding a reliable, unblocked connection.
PrivateVPN also balances out their excellent speed with sturdy security: 256-bit AES encryption through OpenVPN is the default, but you also get options to reduce the encryption to 128-bit AES for some extra speed, or go old-school with port forwarding to port 443 or SSTP protocol — so unblocking Netflix or other censored and geoblocked content couldn't be easier.
Read our full PrivateVPN review.
How to bypass Netflix's block
So now that you have a few alternative VPNs for unblocking Netflix, just how do they do it? What makes them different from Avast Secureline VPN or any others that have failed? To understand how these VPNs are able to continue unblocking Netflix, you first have to understand how Netflix blocks them, to begin with. There are two primary ways.
The first way that Netflix blocks VPNs is a simple one. Netflix is constantly scanning user IP addresses to sort what content that user can view. I.e. an IP address from the U.S. sorts them into the U.S. library, and a French IP address sorts them into the French Netflix library. When Netflix notices multiple users accessing their service under the same IP, that's highly suspicious of VPN or proxy use — so Netflix blocks that IP address from their service and blacklists it.
The second way is related to the first. Netflix uses GeoIP services to obtain lists of IP addresses. These lists contain everything that there is to know about each of the IPs included on it. When scanning through user IPs, if an IP address matches one known to be a VPN or proxy according to the list. This is essentially instantaneous.
So how do the above providers stay a step ahead? Put simply, they have better resources. But under that umbrella, there are two main ways that these VPN providers stay ahead: Cycling IP addresses, and dedicated IP addresses. Let's dive deeper.
Cycling IP addresses
When an IP address from a VPN is blocked, new ones are cycled in. This tends to be a cat-and-mouse game, going round and round. These VPNs have been able to keep up with Netflix and keep providing solid IP addresses.
Dedicated IP addresses
Dedicated IP addresses are dedicated to just one user. This makes them appear to be a residential, ISP-issued IP address, helping the user to avoid detection. All of the above providers offer dedicated IPs, except for ExpressVPN.
Step 1 — Pick an alternate VPN
With the "how do they" out of the way, let's move onto the "how do I". First, pick your VPN. The one for you depends on what you want out of it: fast speeds and reliability? ExpressVPN. Serious unblocking power for more than just Netflix? NordVPN. Just take a look at our descriptions from earlier and dig around the site to find the one that feels like the right fit.
Once you've chosen your VPN provider, follow one of our links to be taken to a special discounted offer. If the link doesn't take you directly to the provider's "plans" page, there'll be an on-page banner or button to click — don't worry, it'll be obvious. Provide your information as requested and complete the sign up.
EDITOR'S NOTE: Or, you can use this trick to get a great provider for FREE.
Step 2 — Download and install
Next, download and install the provider's application to your chosen device(s). Depending on the provider, you might be taken to a download page immediately after completing sign up; for others, you'll receive a link to the download page in a welcome email. In either case, once you've completed installation, launch the app and sign in. You'll be automatically connected to the fastest server available, but just wait — you're not ready to access Netflix just yet.
LEARN MORE: No direct install available for your device? Put a VPN on your router.
Step 3 — Optimize for Netflix-use
Finally, you're going to want to take some steps to maximize your Netflix-unblocking efforts. Each of the providers above recognize the popularity of unblocking Netflix (and other video streaming services), so they offer helpful things. For example, ExpressVPN offers a built-in speed test that tests the speeds of servers in a chosen region and ranks them in a Speed Index. Choose the fastest server available, and your Netflix experience will be better than otherwise.
As another example, NordVPN offers two extensive lists of servers that work for unblocking U.S. Netflix; CyberGhost suggests using their "Unblock Streaming" profile, then selecting the "Netflix" option; and PrivateVPN labels the best servers with tags for their use-case — in this case, "Netflix" will be your best option.
Finally, even with these providers you may still encounter the "proxy error" message on occasion. First try switching servers. That failing, visit ipleak.net to check for IP, DNS, and WebRTC leaks — all things that can expose your real IP address to Netflix. Finally, double check your browser and make sure your geo-location or cookies aren't giving you away. If you still can't access the Netflix library you want, ring up customer support online or over the phone. They'll be able to help you the rest of the way.
Why Netflix blocks VPNs
Netflix launched into more than 130 new countries in 2016, and since that global expansion, they've cracked down hard on VPN use. The thing is, they're not just being mean or petty — they actually have a pretty legitimate reason to block VPNs: copyright licensing.
Licensing fees
For each region that Netflix streams a title in, they have to pay a content licensing fee to the copyright owners. If they were to attempt to purchase these licenses in every country, they would run up a very high bill. Plus, with other broadcasting and streaming services purchasing licenses as well, this causes conflict.
So while using a VPN to unblock Netflix can help you view content that's unavailable in your region, not yet released, or otherwise, it could actually be considered a small form of piracy. Since you're viewing content from a non-licensed area, content owners don't get paid for the views.
VPNs are legal
That being said, VPN use is legal most places (even in places that might surprise you), and you're still paying Netflix to be able to access their service. VPN usage does violate Netflix's User Terms and Agreement — but there haven't been any documented cases that we could find of users being banned from Netflix for excessive VPN use, so make of that what you will.
Alternatives to other VPNs
If Netflix blocks many VPN servers from accessing their services, are there any other alternative ways to unblock it? Primarily just three:
Proxies are similar to VPNs in that they reroute your internet traffic before it reaches Netflix (or any other site). They have no encryption and are often run by volunteers. This makes it look like you have a different IP address, so feasibly you could unblock Netflix with one, and some are able — but not all.
Smart DNS servers are proxy services that are tailor-made for video streaming. Again, there is no encryption involved. While a Smart DNS server may give you faster streaming speeds than a VPN, a good one will cost you.
Tor is a powerful tool that works by rerouting your traffic and data through multiple servers located around the globe. While this makes it the go-to program for complete anonymity online (think journalists imbedded in oppressive countries, or those trying to access the Dark Web), it also makes it very slow.
While these alternatives are viable options, they each have their downfalls. Not every proxy or Smart DNS server will work for the same reasons that not every VPN works, nor do they provide anything in terms of encryption. And for Smart DNS, as we alluded to, getting a good one costs you money — and for a similar price you can get a rock-solid VPN. Finally, Tor is astronomically slow because of its extensive rerouting — so best of luck if you want to stream anything on it.
Wrapping up
Avast Secureline makes solid security products, and their VPN may have served you well for other online uses. But if unblocking Netflix streaming is important to you, then it just doesn't have the goods. You need an alternative, and we showed you several of the best. So pick one, follow the steps, and get back to binging on your favorite show.
Have you tried to unblock Netflix with alternative methods than Avast Secureline VPN? How did they work for you? Have you used any of the VPNs we listed in this post? Tell us your thoughts on the topic in the comments below.