How to assign a Microsoft Teams exploratory license
Microsoft Teams has a free and a paid version. The free version of Microsoft Teams has limited features and is only suitable for a small team with modest operations i.e. nothing too demanding.
Enterprise licenses for Microsoft Teams require one-year payment upfront. You cannot just pay as you go. Each team member must be given a license of their own for them to benefit from the premium features. There is no umbrella license that can be bought for large teams.
Microsoft Teams exploratory
Microsoft Teams has certain types of licenses that you can try out. A trial period lasts 30 days and it comes with 100 exploratory licenses that can be assigned to members of a team. You can also opt for a Microsoft Teams exploratory license if you have;
An Azure domain account
An already paid Microsoft Teams account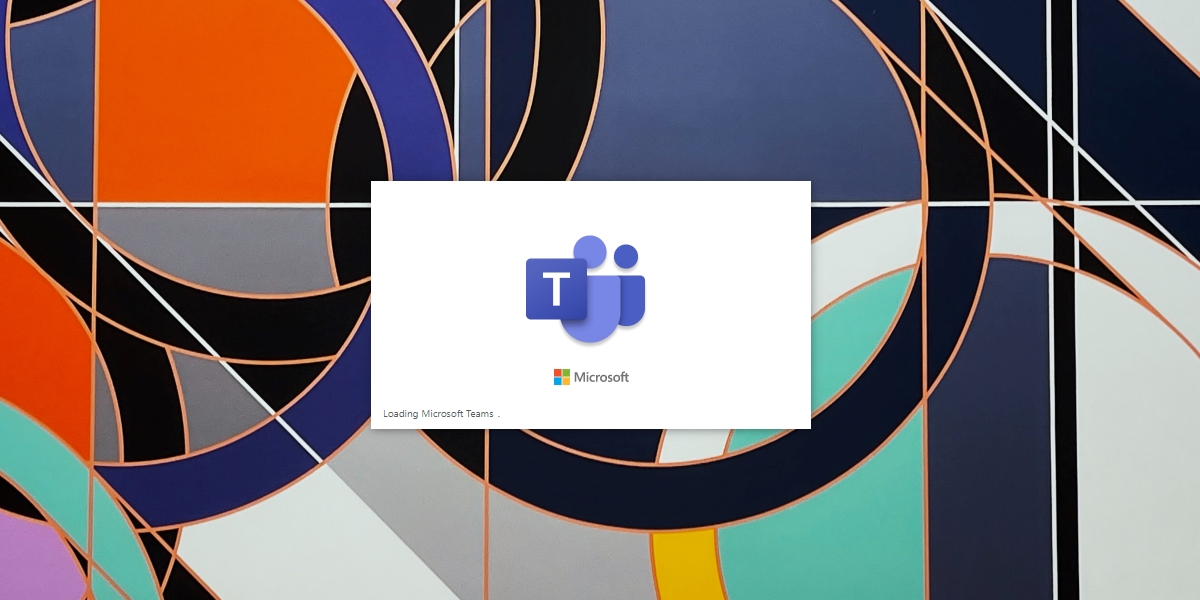 An exploratory license isn't limited to just Teams though. It gives users access to the following Microsoft services as well. These licenses are complimentary until 2021 if you have a paid Microsoft 365 subscription that includes Microsoft Teams.
Exchange Online (Plan 1)
Flow for Microsoft 365 or Office 365
Insights by MyAnalytics
Microsoft Forms (Plan E1)
Microsoft Planner
Microsoft Search
Microsoft StaffHub
Microsoft Stream for Microsoft 365 and Office 365 E1 SKUs 1</1>
Microsoft Teams
Mobile Device Management for Microsoft 365 or Office 365
Office Mobile Apps for Office 365
Office Online
PowerApps for Microsoft 365 or Office 365
SharePoint Online (Plan 1)
Sway
To-Do (Plan 1)
Whiteboard (Plan 1)
Yammer Enterprise
Assign Microsoft Teams exploratory license
To assign a team member a Microsoft Teams exploratory license, follow these steps.
Visit the Microsoft 365 admin center.
Expand Users in the column on the left.
Select Active Users.
Select a user.
Click Manage product license from the top.
In the panel that opens, select a Microsoft Teams exploratory license.
Click Save changes.
Note: licenses can take up to 24-hours to become active for a user. You should ask a user to sign out and sign back in to Microsoft Teams after they have been assigned a license.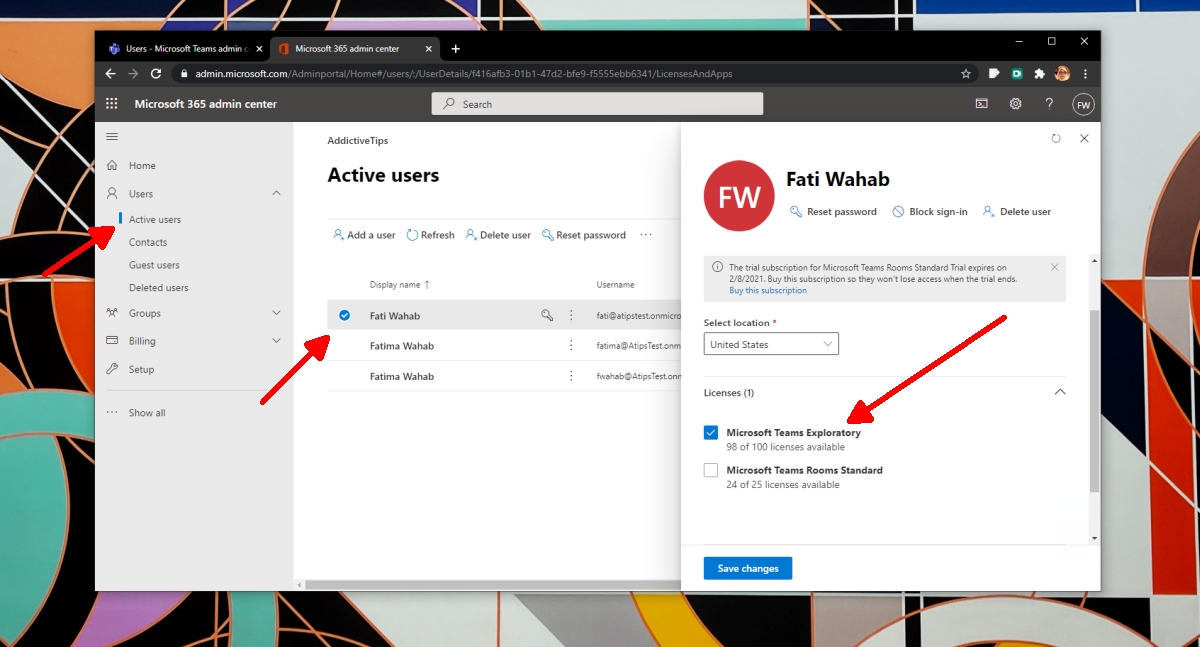 Conclusion
If you're unsure about Microsoft Teams being useful for your team, you don't have to find out by splurging on a license for every single user. A single enterprise Microsoft 365 license that includes Microsoft Teams will allow you to use exploratory licenses for your team. The license doesn't seem to come with an explicit expiry date but it is safe to assume a 30-day expiry and to manage your team accordingly. When a license expires, users are downgraded to the free version but data isn't lost.